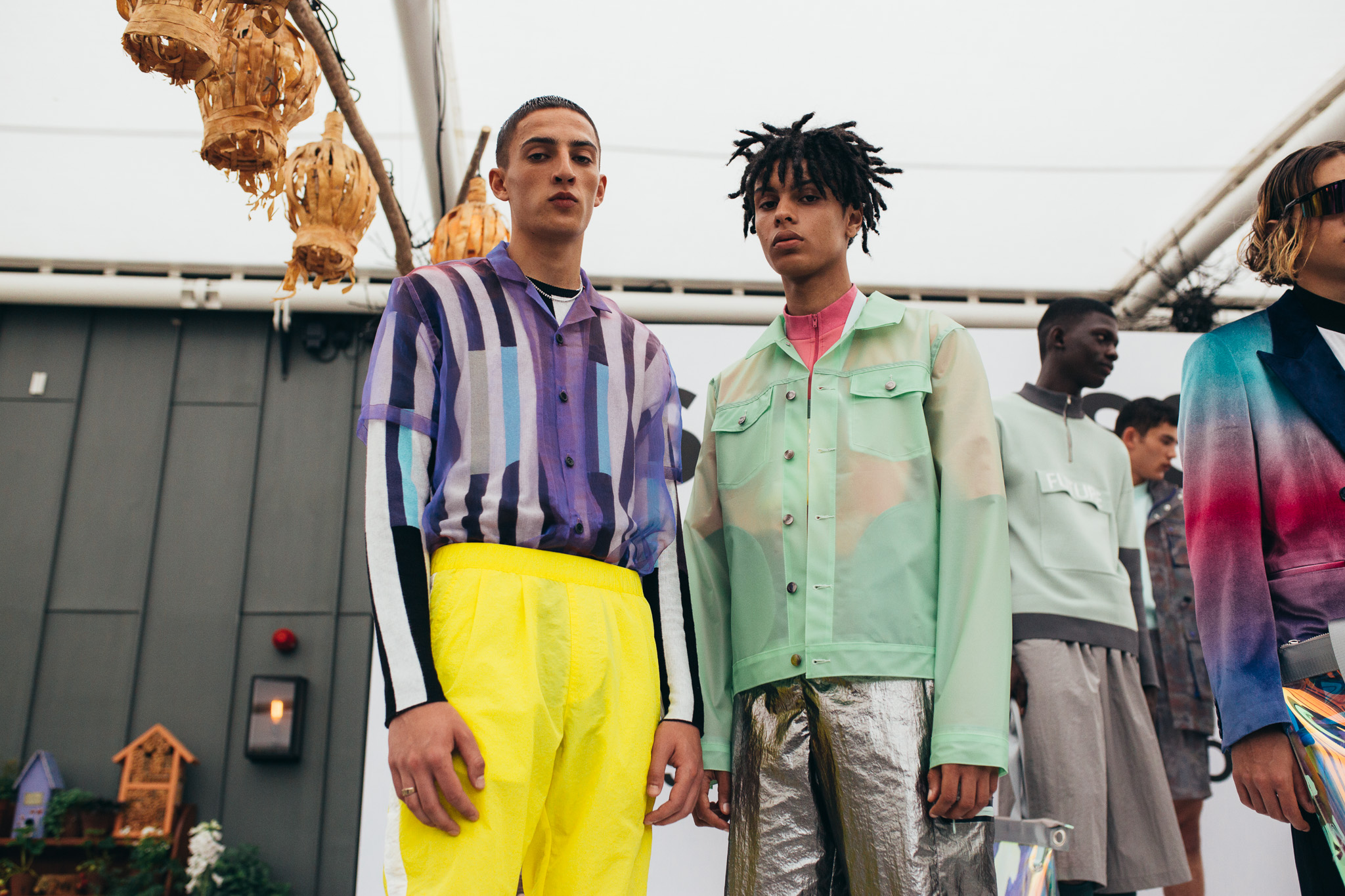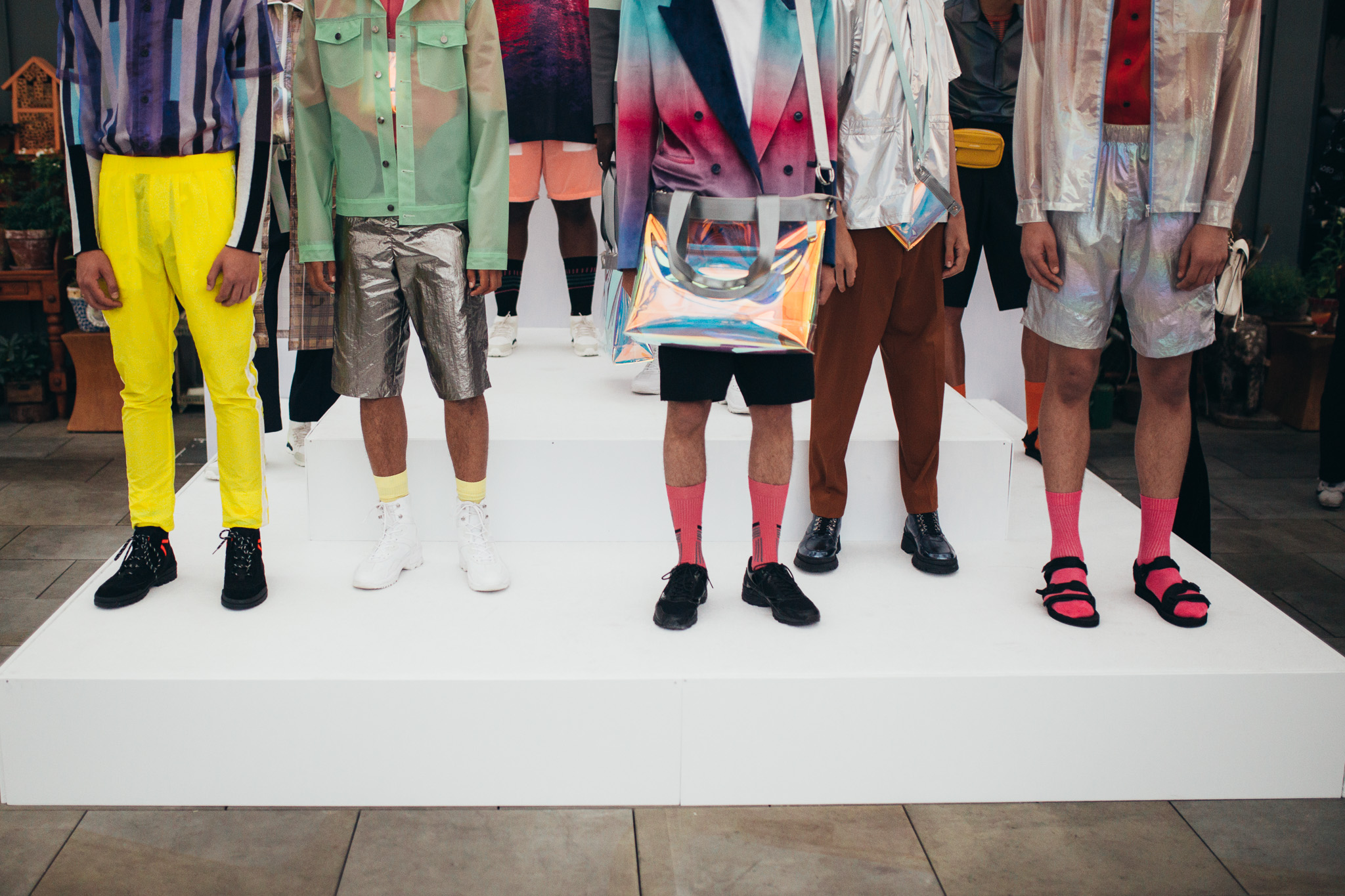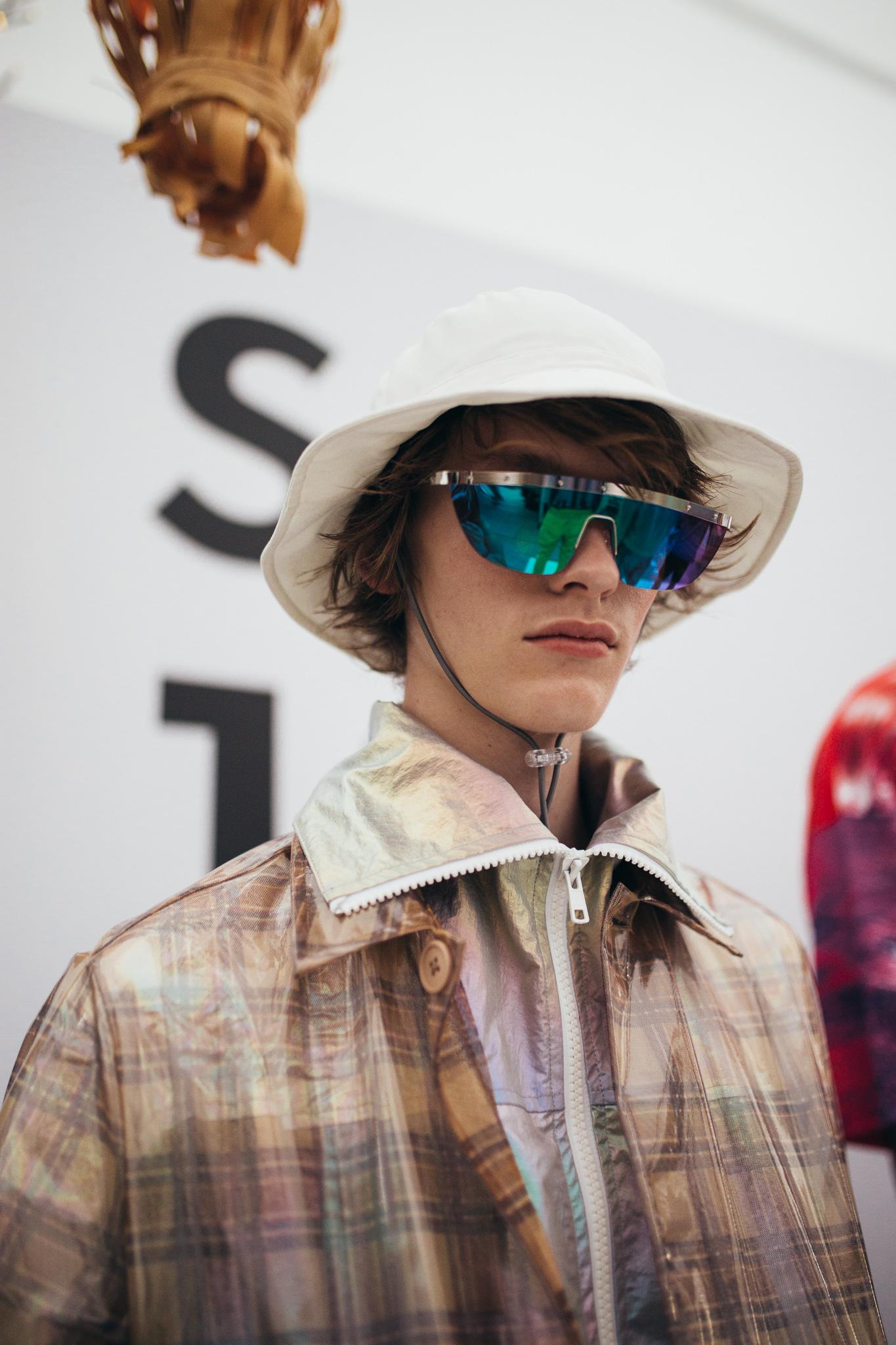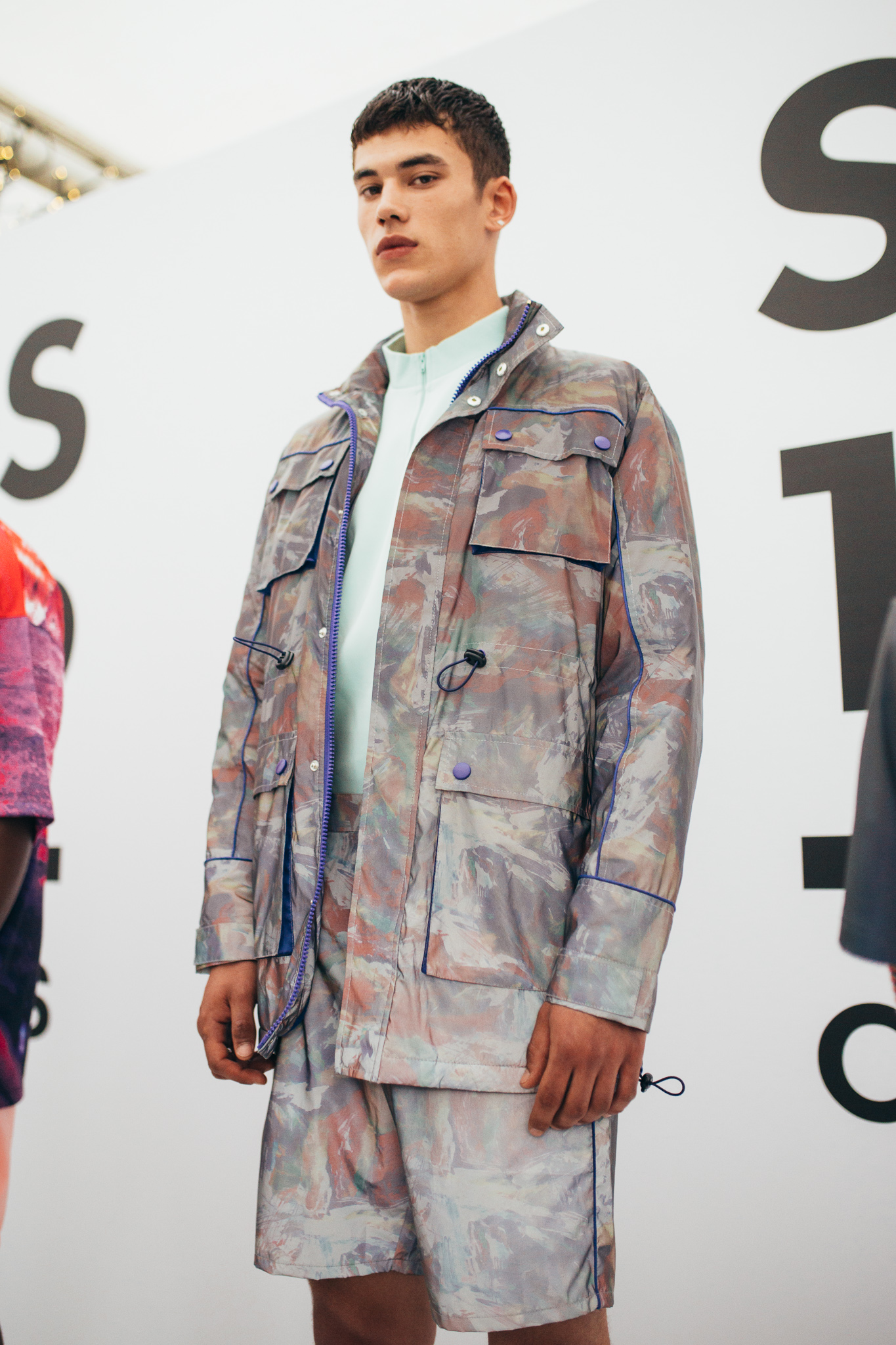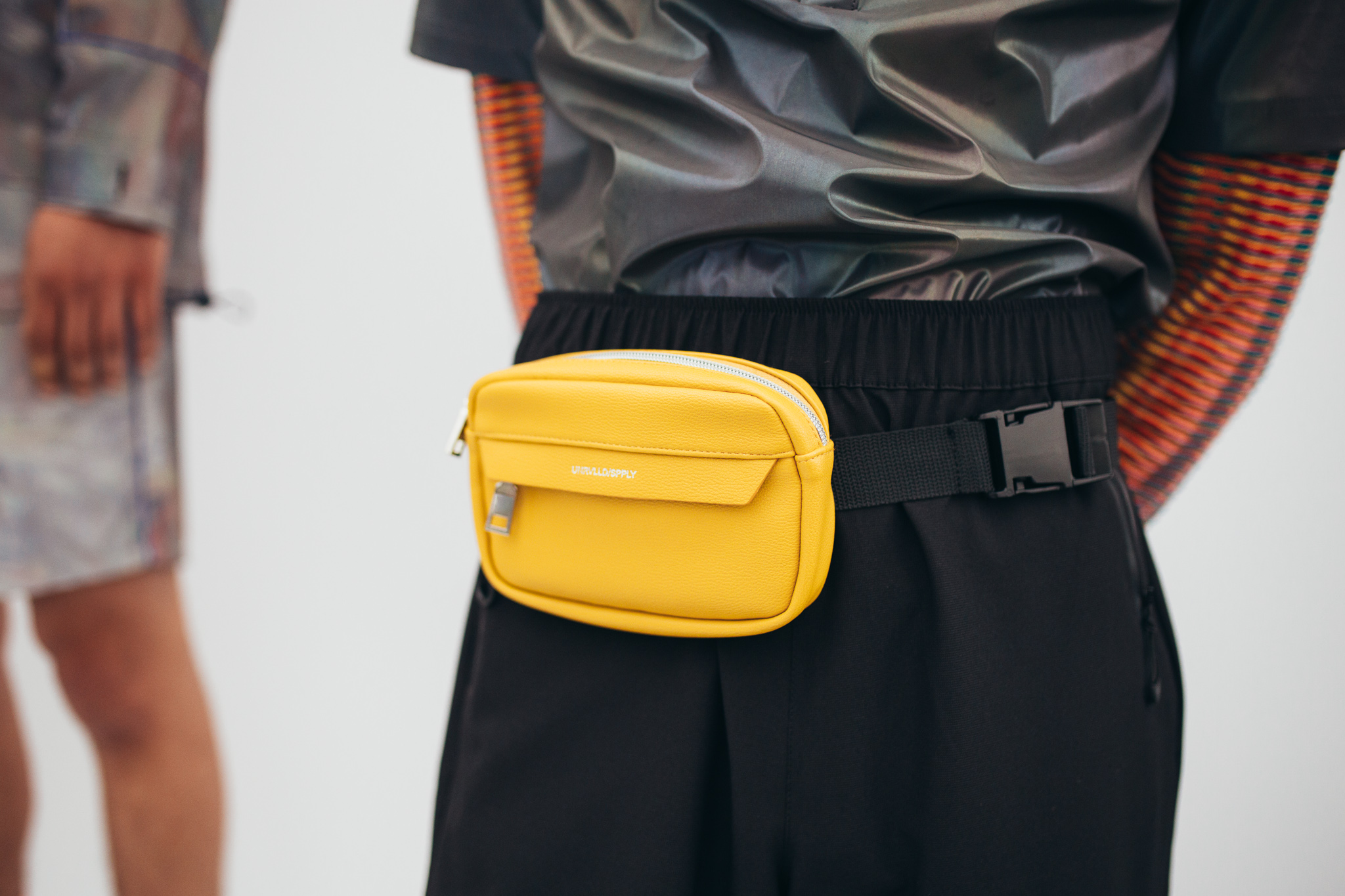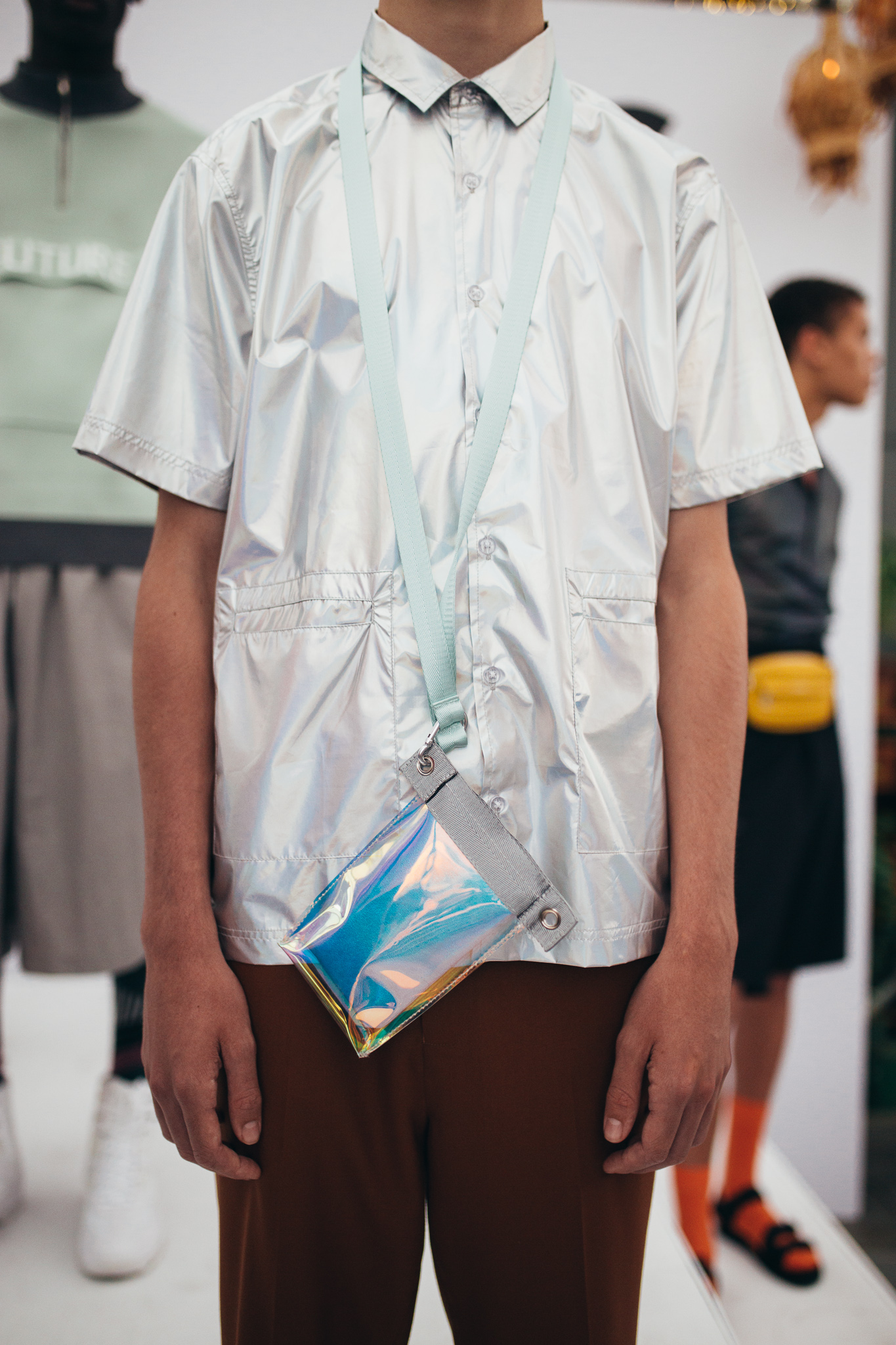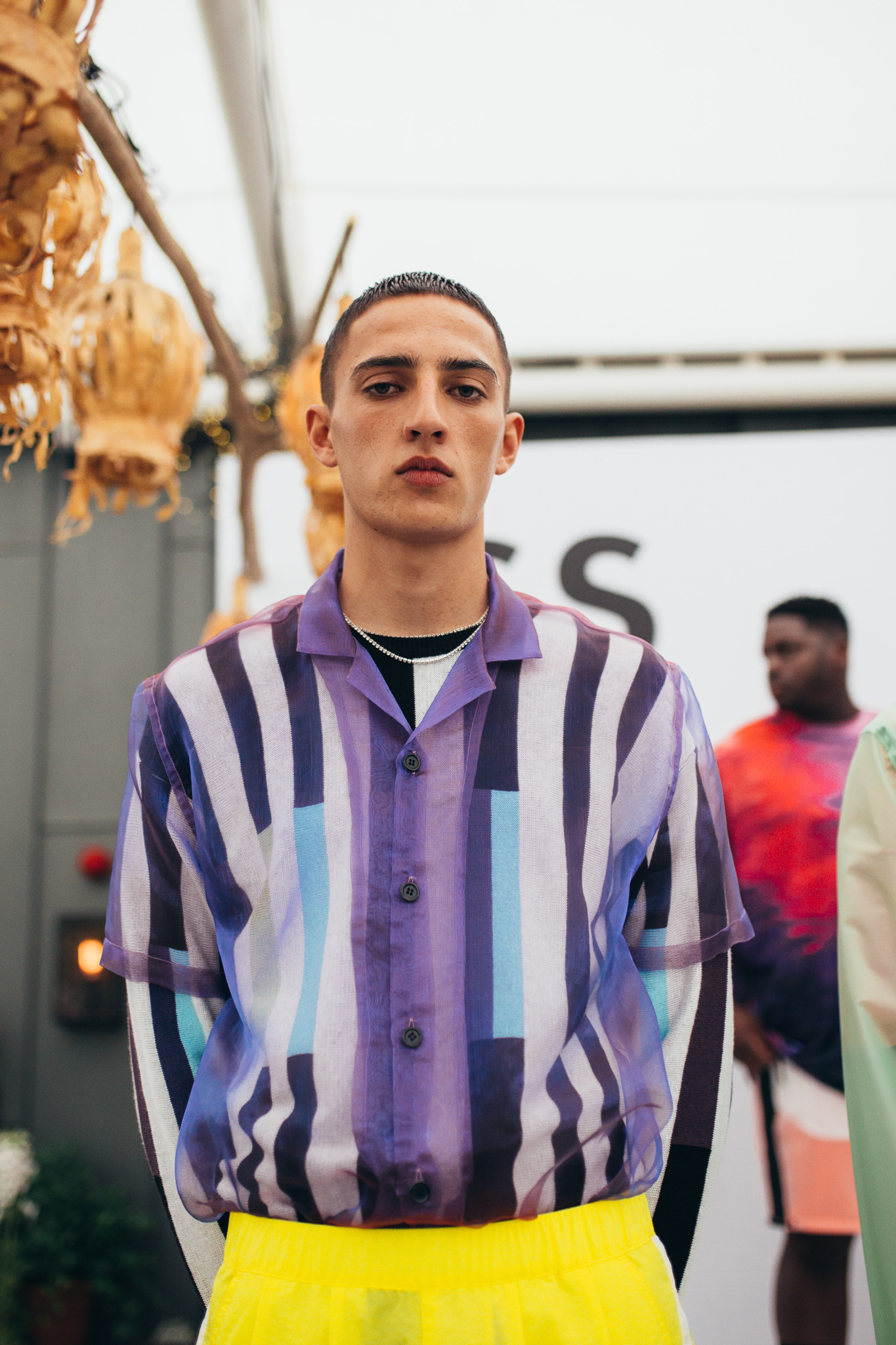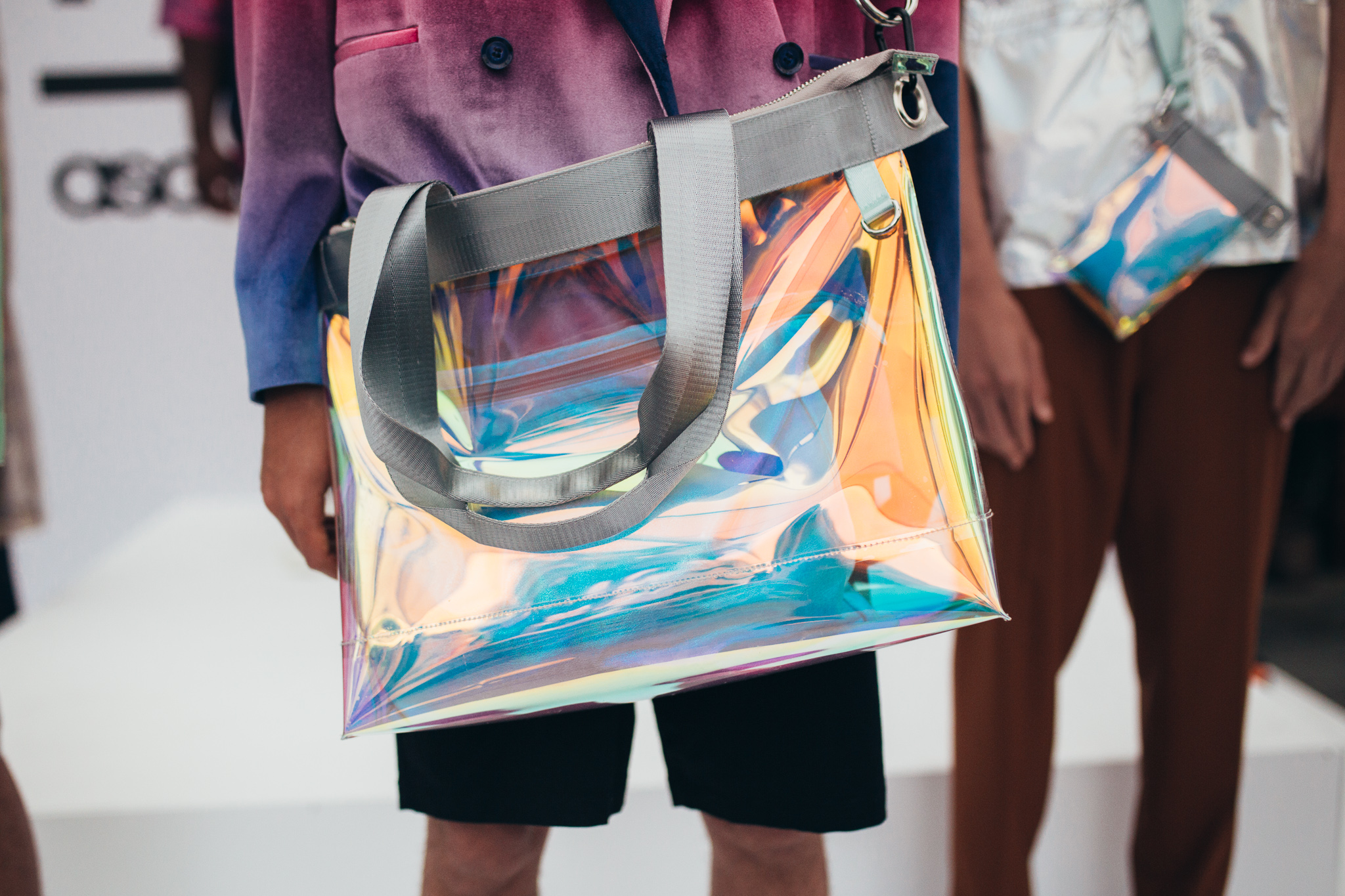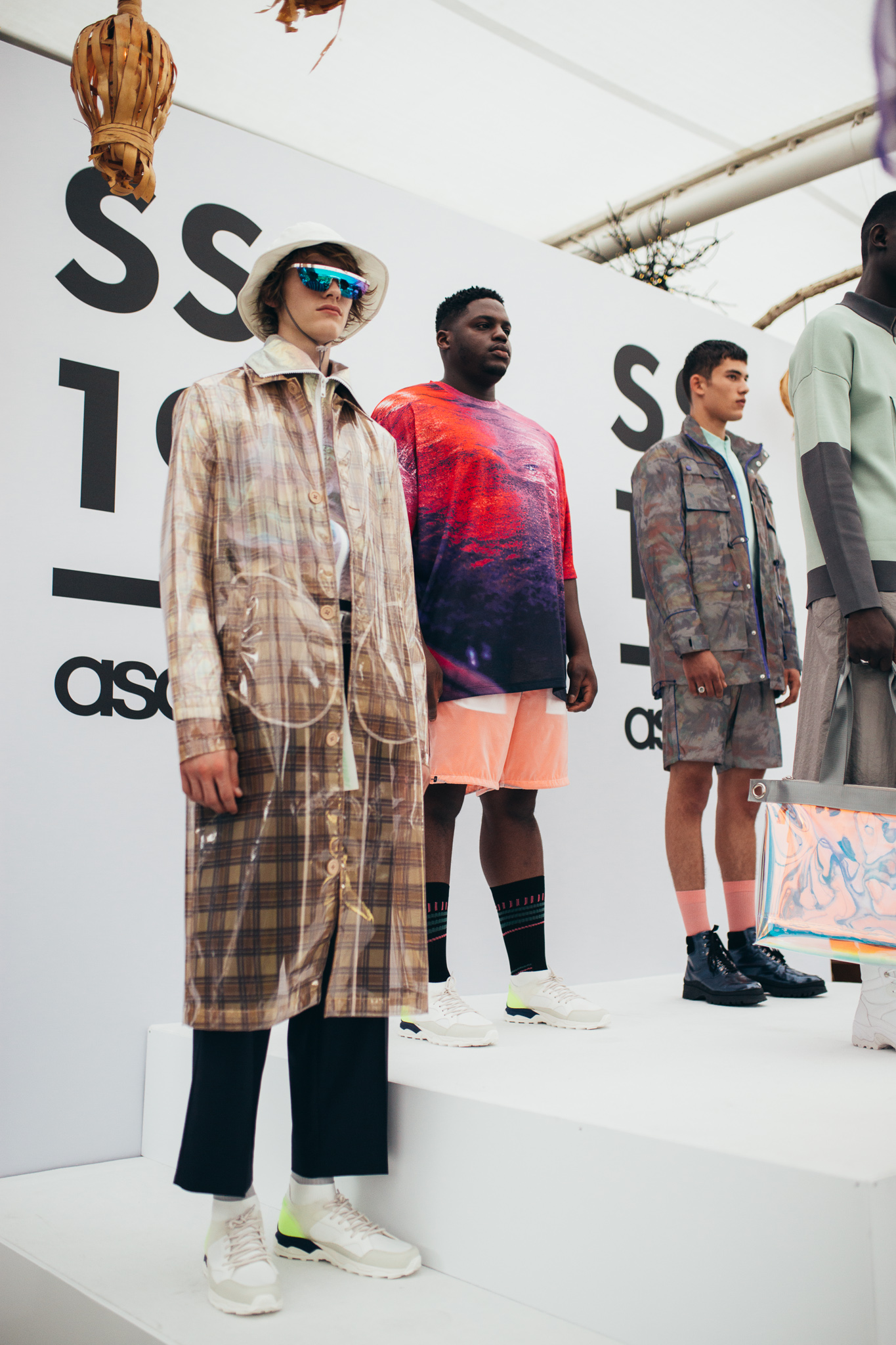 As the long working week drew to a close on Friday night, ASOS kicked off the latest stretch of London Fashion Week Mens SS19 with a presentation that took us up to the top of the Ham Yard Hotel. With a laid-back feel, the early summer evening was set to soft music echoing over the rooftops of Piccadilly, as guests sipped on cocktails and feasted on the complementary BBQ, all looking to see what the online giant would be offering for next season.
Immediately, the eye is drawn to the colour palette. Braver than many mainstream menswear collections, ASOS dressed its models in sunshine yellow, mint green and bright pink, punctuated with shades of purple and plenty of metallics. Giving a futuristic vibe to everyday pieces, the fabrics used highlighted their shine and iridescence, that merging of colours also found in a standout double-breasted blazer jacket – pink, blue and purple fading into one another, just as the day faded into the night. Transparency became a reoccurring theme too, with translucent shirts and jackets  acting as a light layer over T-shirts and button-ups – they even sneaked in a clear PVC and check combo coat, not too dissimilar to those at Calvin Klein…
But at the end of the day, ASOS is for the masses, and although the styling did echo the current streetwear boom with popular accessories such as bumbags and performance sunglasses, the predominant focus appeared to be in the colours and textures and the high-low mix of tailoring and sportswear, providing something for everyone – or at least, those that have the confidence to pull off bright yellow trousers.
Words: Alison Black
Images: Abi Galatia