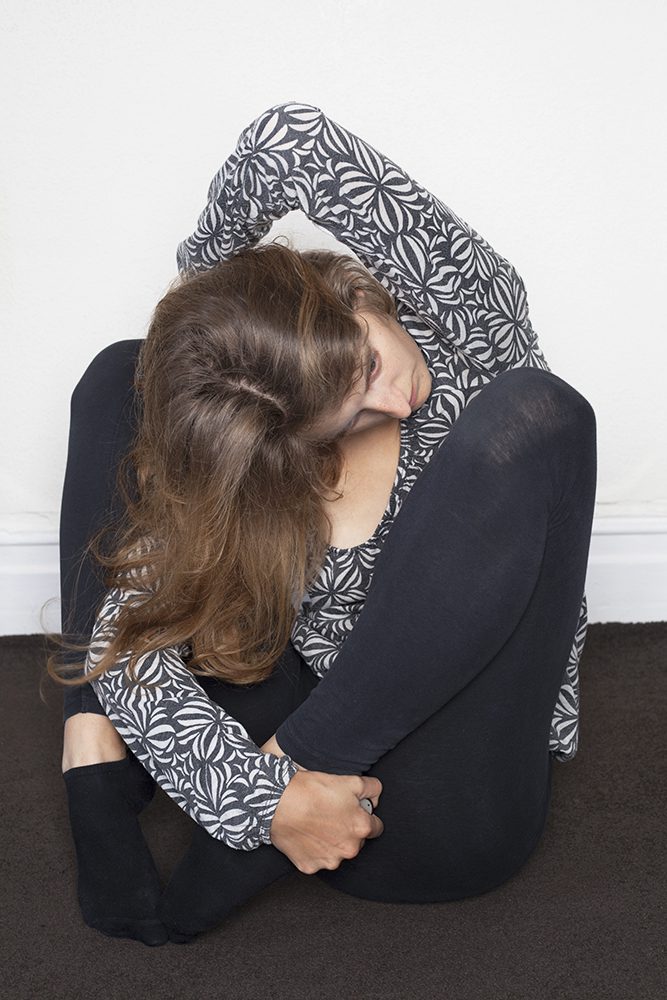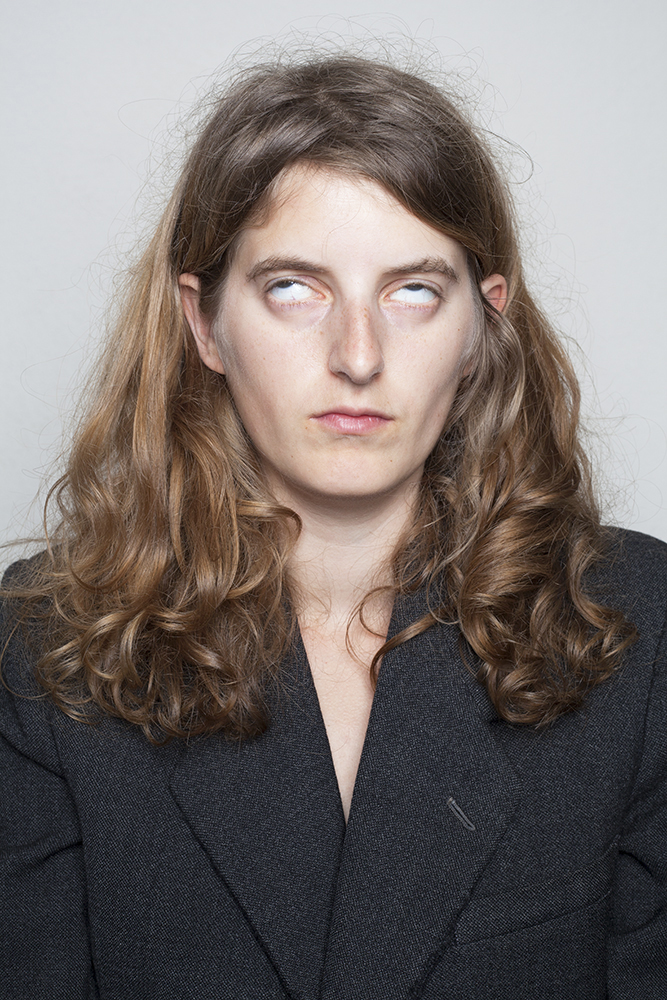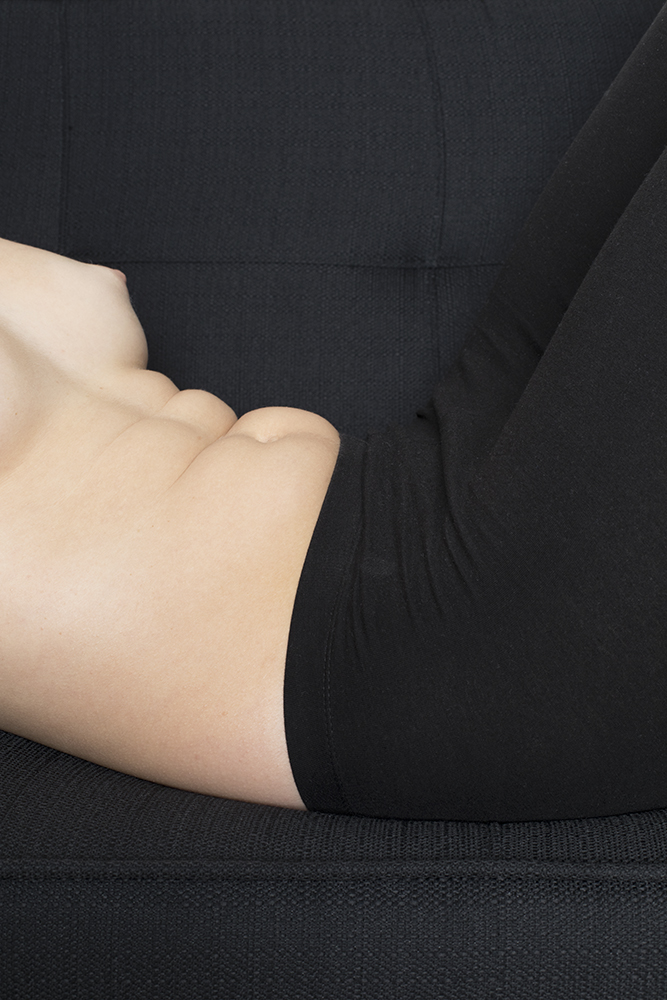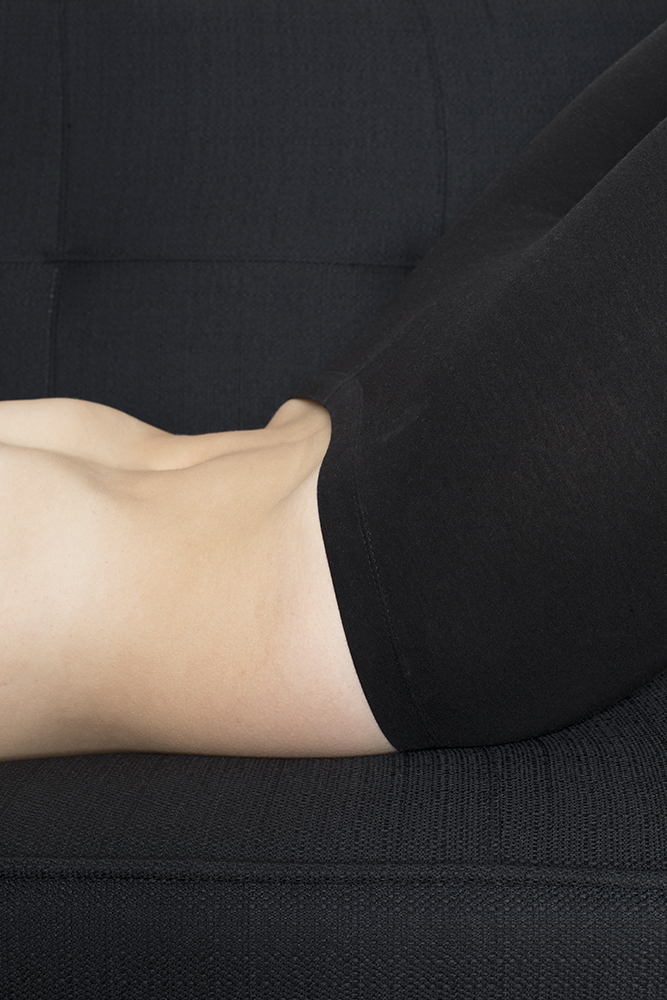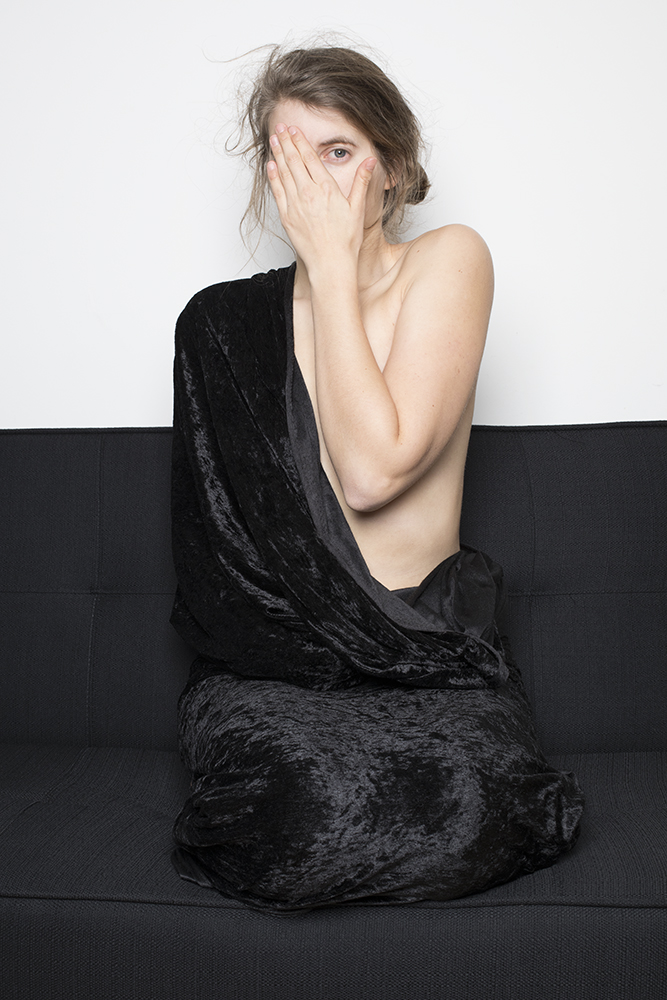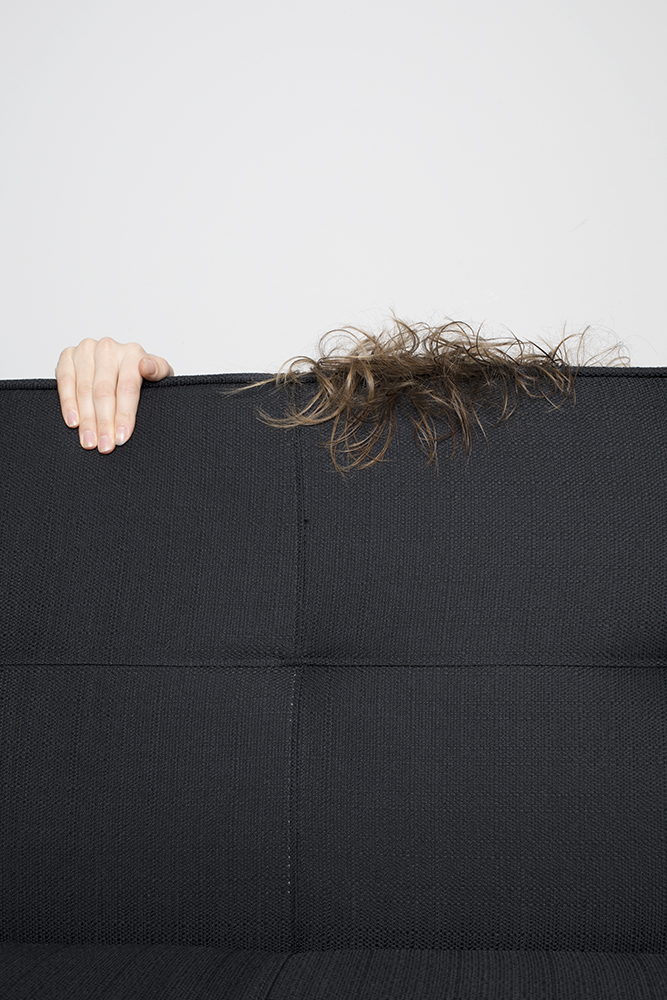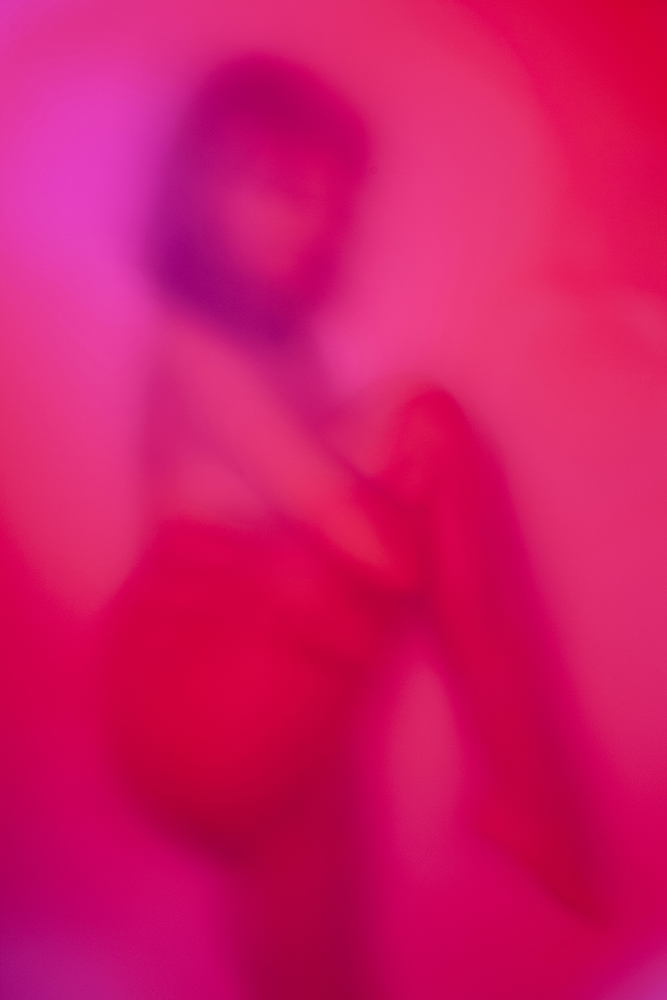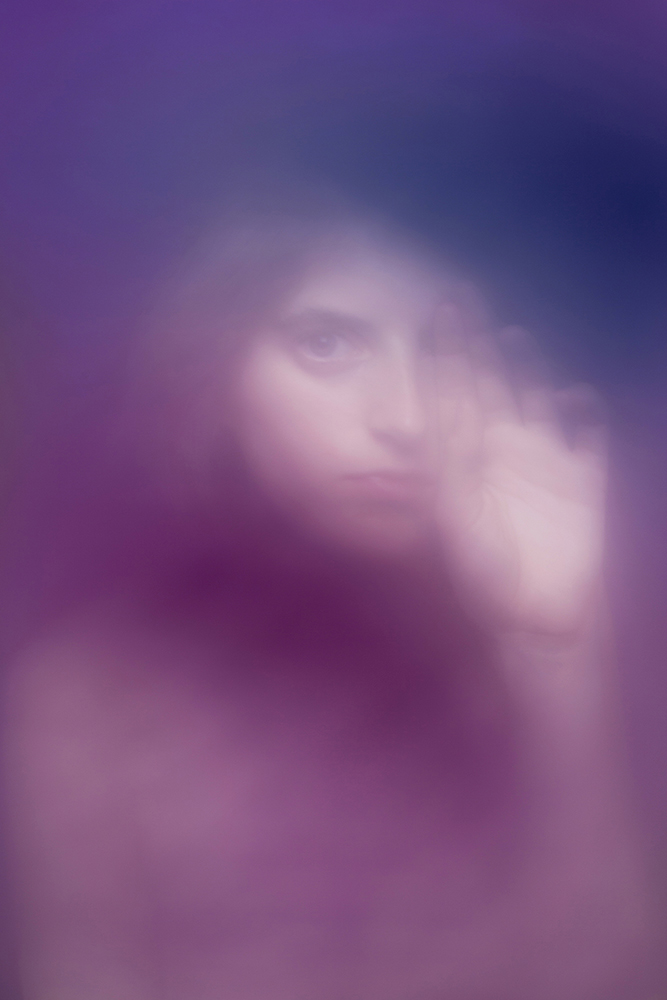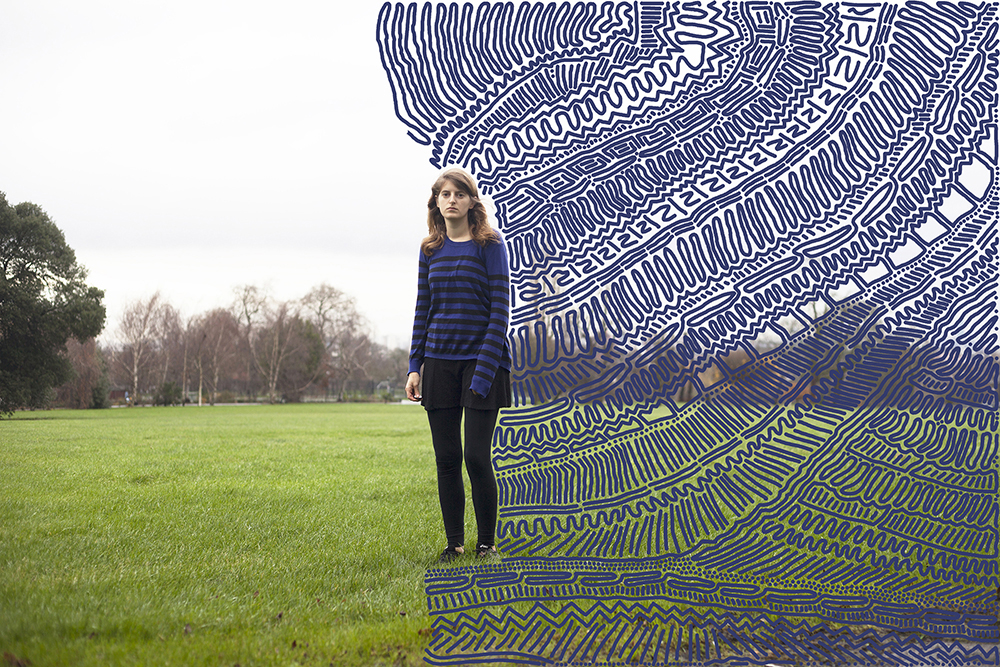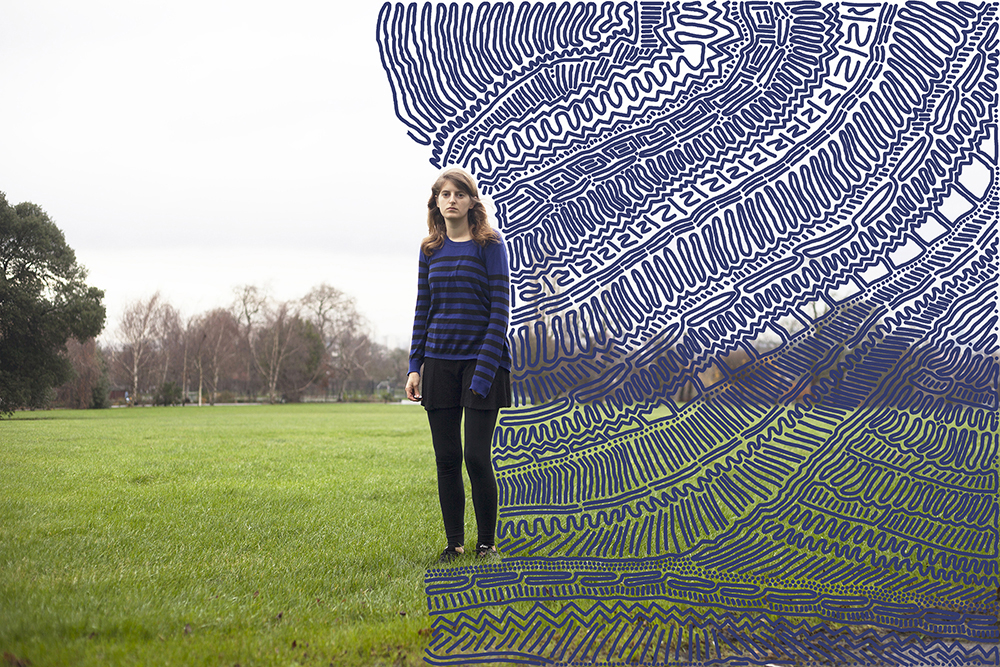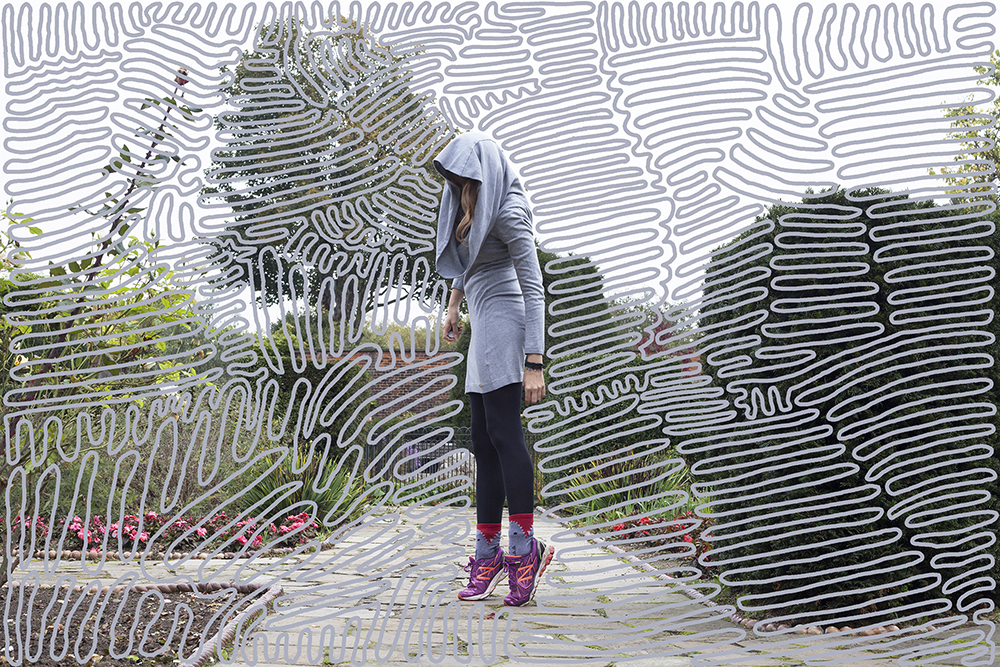 Over a year ago artist and photographer Jocelyn Allen featured in our first printed edition of Jungle. We thought we would catch up with her and see how things have changed over the past year.
 —
It's been a while since we spoke; tell me what has been going on with you over the past year or so? 
When we were speaking before I had only just realised how much anxiety had been affecting my life, as it had previously been buried under my self-esteem issues. I was aware that since moving to London in late-2010, all of my self-portraiture projects had been shot in my bedroom and for some reason this was making me feel bad about myself. I was finishing my project Amalgamated Anomalies, which was me desperately trying to make different self-portraits to those that I had made before in order to 'allow myself' to continue shooting at home. So after that I decided that I needed to go outside and photograph myself, which became the series Neblina.
Neblina is Portuguese (I've been learning for a couple of years) for light fog and when I first saw the word I thought it really suited how anxiety affected my mind, whilst also sounding pretty but also a bit dark. I kept a diary whilst on shoots, mainly to try to look less like I was trying to take pictures of myself if people came close to where I was taking them, and quotes from it became captions for the images. I wasn't that impressed with the images, but the process had been very important for me, so I decided to add a second stage which was digitally drawing/doodling on the images. I often doodle when I am stressed or nervous, so it became a nice therapeutic step where I could just stay at home, doodle and catch up on TV. I'd like to do another outside self-portraiture project but I'm okay to put that on hold for now.
After that I completed Máscara (Portuguese for mask), which I had started in 2012 but left as I felt I needed to go down the therapeutic route. It was a nice playful project to return to, which enabled me to hide again – my projects tend to go between hiding and revealing. I used makeup (and also fake eyelashes and hair gel) on lens filters to make different effects which changed portraits of me. A lot of the poses are fashion inspired.
And then after moving to a place where I had a living room (it's a kitchen/living room) I wanted to make a short series around my sofa, called Sofa Studies, which ended up not being that small…
 I started improv comedy in September as it is something that I have wanted to do for a while, but only had enough confidence to try it then. It's definitely changed me quite a lot as a person already. Making work at home and putting it on the internet is very different to being in a room full of people who see a real life, non-edited version of you whilst you have no script to hide behind. It's very freeing and also nice to get away from technology for a few hours.
It must feel good be able to expand your studio from a corner of your bedroom to your living room?
To be honest it doesn't feel that different, it just feels weird not seeing my bed all day and like it is almost a waste of space as the bedroom is only now a bedroom… The landlord never bothered painting the walls before we moved in so I still need to do that as it isn't great as a background. The nicest thing about moving was reducing the number of people that I was sharing a small, narrow kitchen with (14 before) and being able to put my kitchen stuff in the kitchen!
Your sofa studies seem like a playful move into this space and shares some links to your earlier self-portrait studies, where you move between somewhat hiding and revealing your body to the camera. Tell me about this project, and your relationship to the camera. How does it feel to photograph yourself away from your bedroom?
Yes so I just wanted to make a small series as I wasn't sure how many different pictures I could make around the sofa, but I got quite into it so had a lot of shoots between December 2016 and February 2017, which then made for a bigger edit.
I think this project has some more honest images, particularly about the body. There are a few tummy roll shots – particularly as I am interested in generally no matter how fit you are, if you sit down you will get tummy rolls. 6thJanuary 2017 and 6th January 2017 II portray this – in one there are rolls but in the next the tummy is flat and sucked in. I work out most days as I like feeling fit and strong, but also the athletic bodies that you admire belong to people who generally do it for a living. I've accepted my body more knowing that it looks how it does if I eat well and exercise here and there, as for it to look 'better' I would have to spend a lot more time on it and I can't be bothered/I have other things to do. So it goes back to dealing with self-esteem and accepting my body more too. I wanted some playful images too and a couple of weird ones (like 6th January 2017 III).
My relationship with the camera when I am inside is definitely more relaxed I'm used to it now, but it's the second stage which is choosing what to show which is the more difficult part. My self-portraiture work almost tells a story over the projects, so the images that I decided to show felt right and appropriate. Some of these I wouldn't have been show or even make before, so it felt like the right time for me.
It didn't feel too different to making work in my bedroom, I adapt pretty quick, but it is weird not seeing my bed until bedtime.
What ideas are you thinking about at the moment? 
I'm finishing a project which is a self-portraiture series but without a camera.
I am continuing with  my YouTube dance channel but I have also started a new one for more random, Improv related stuff (I'm not giving the link out for that yet but you can try to find it). This new one is something I have wanted to do for a while but had no confidence, but the improv has pushed me towards it now.
I've also recently started to photograph other people again. So that may lead to a project!
There are some other things that I want to do but I just don't have time for everything sadly.
Words by Emma Bourne
Artist Jocelyn Allen