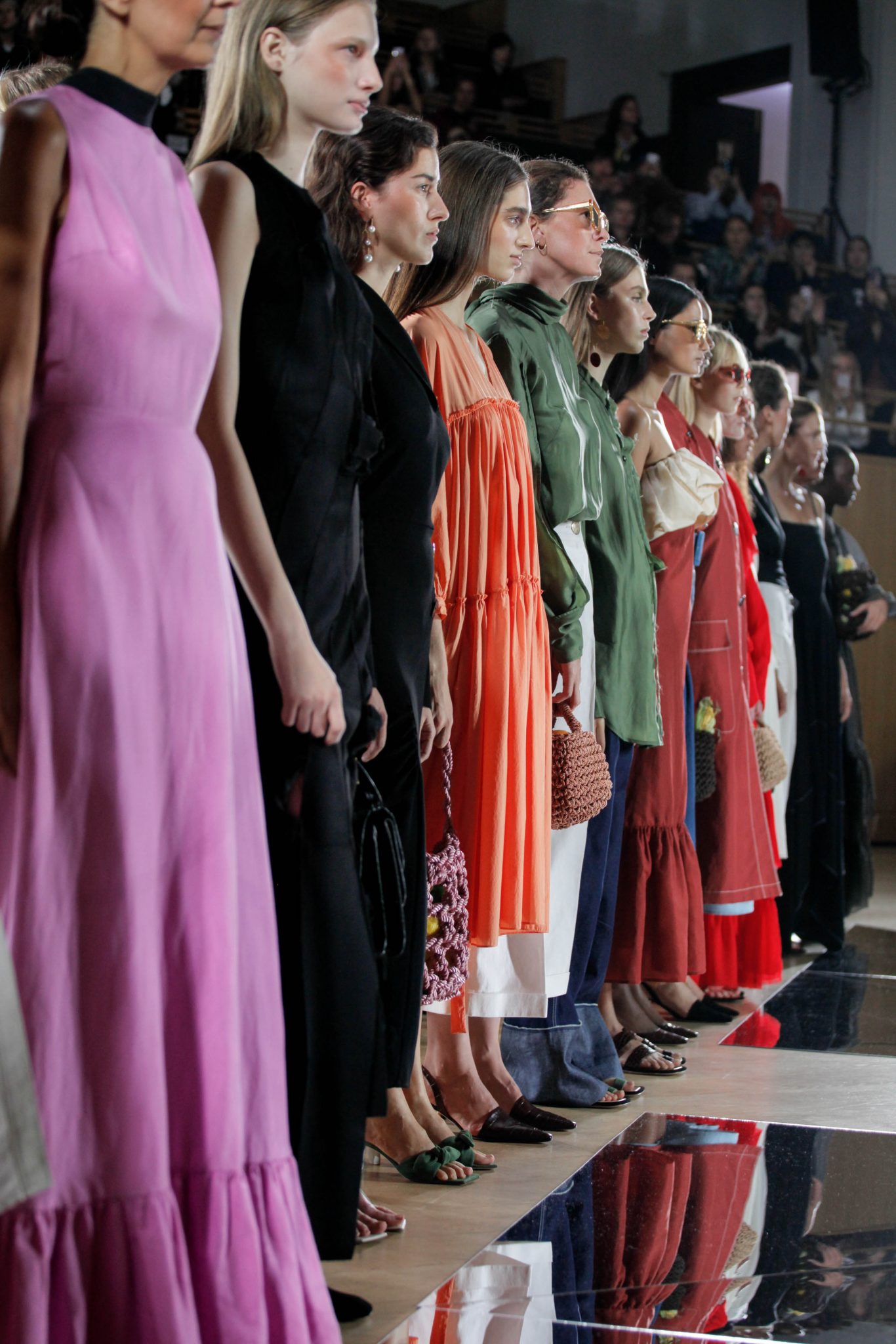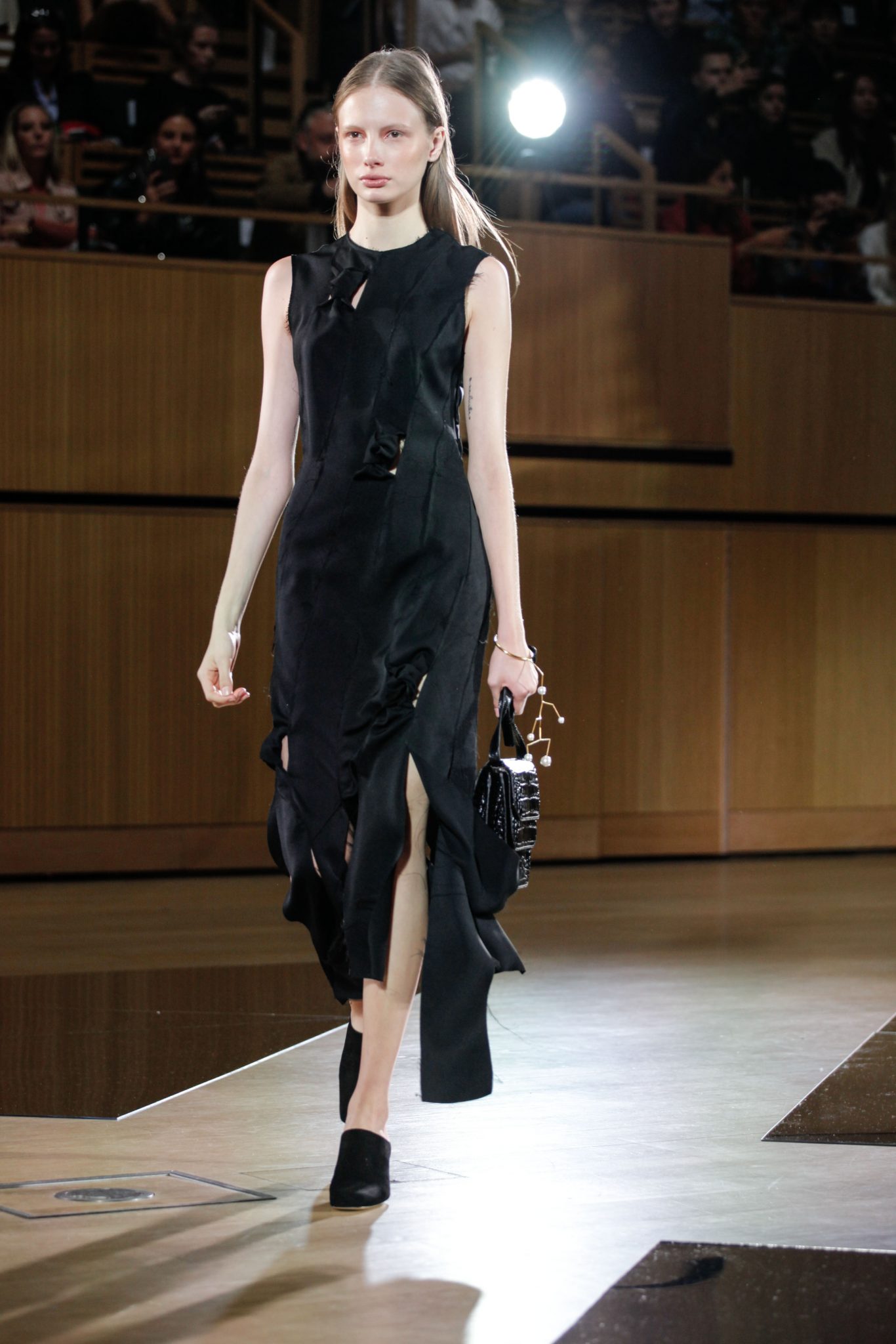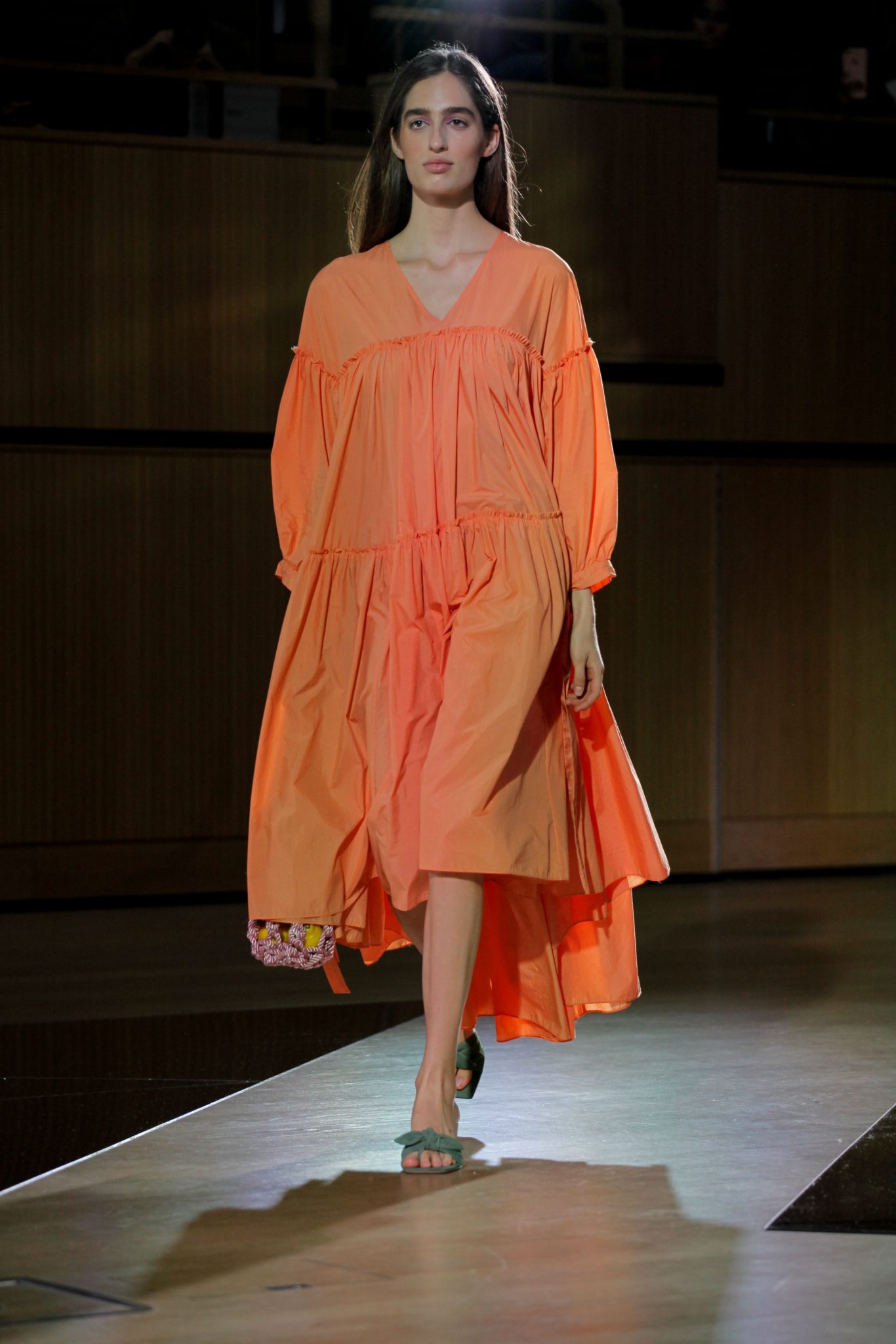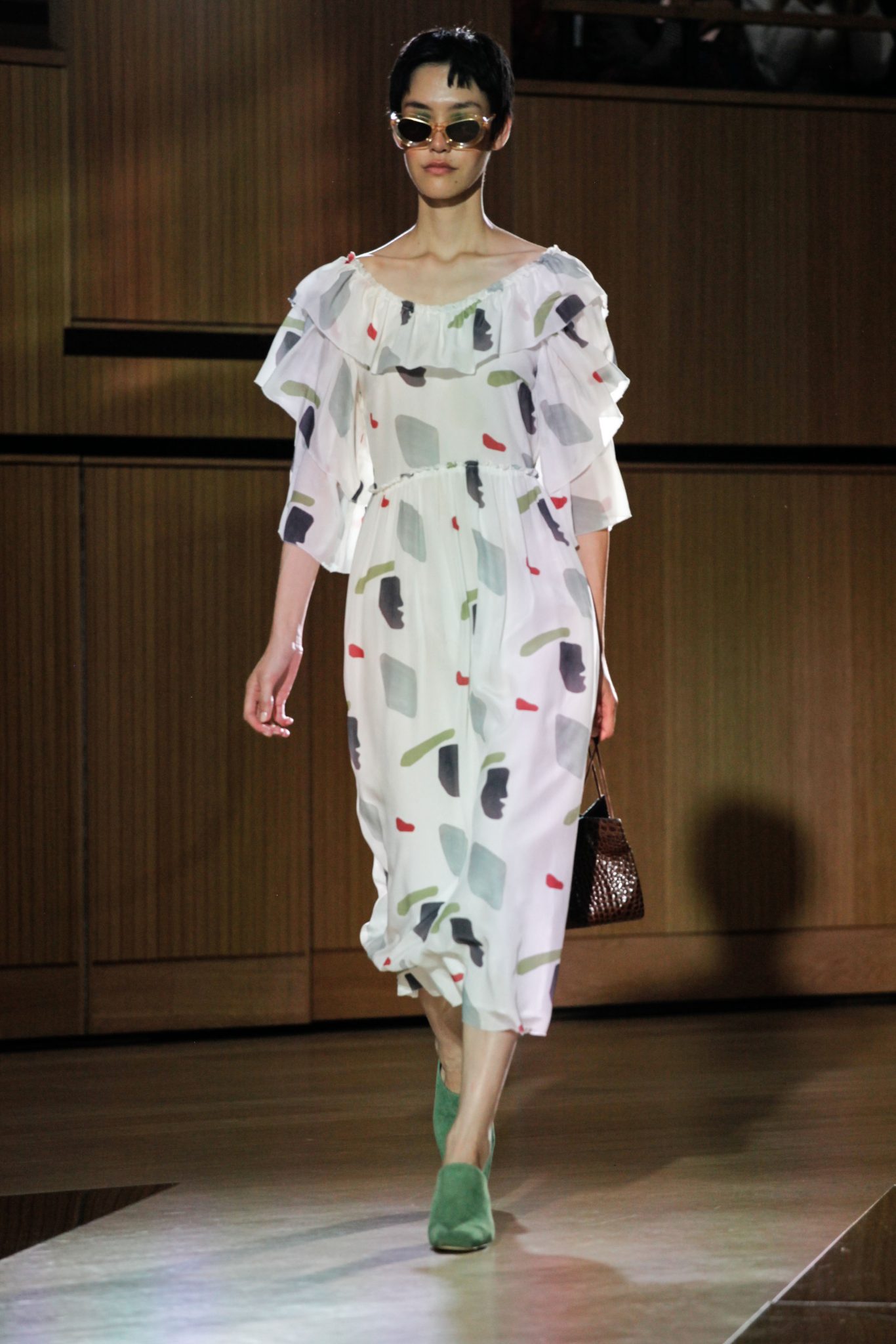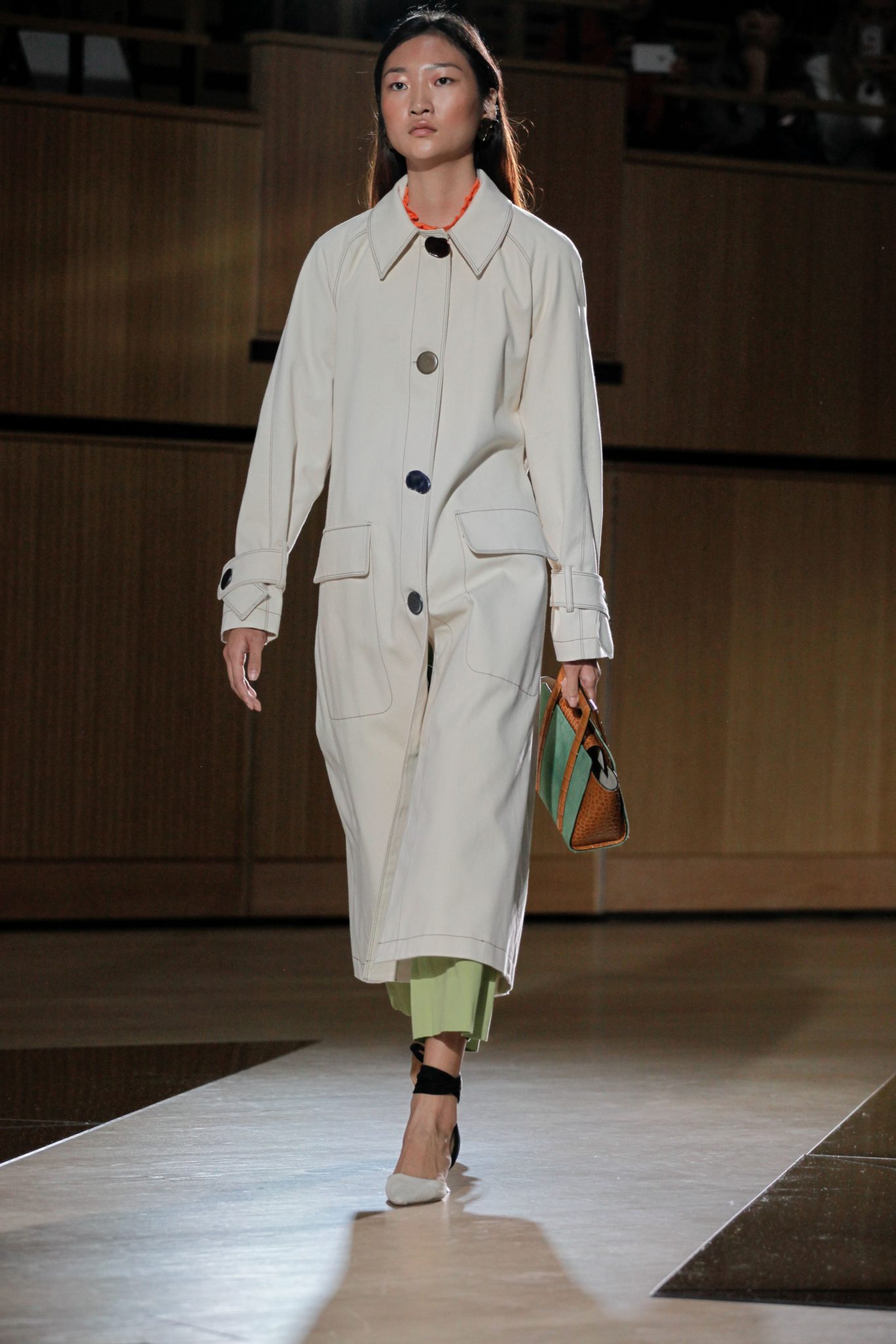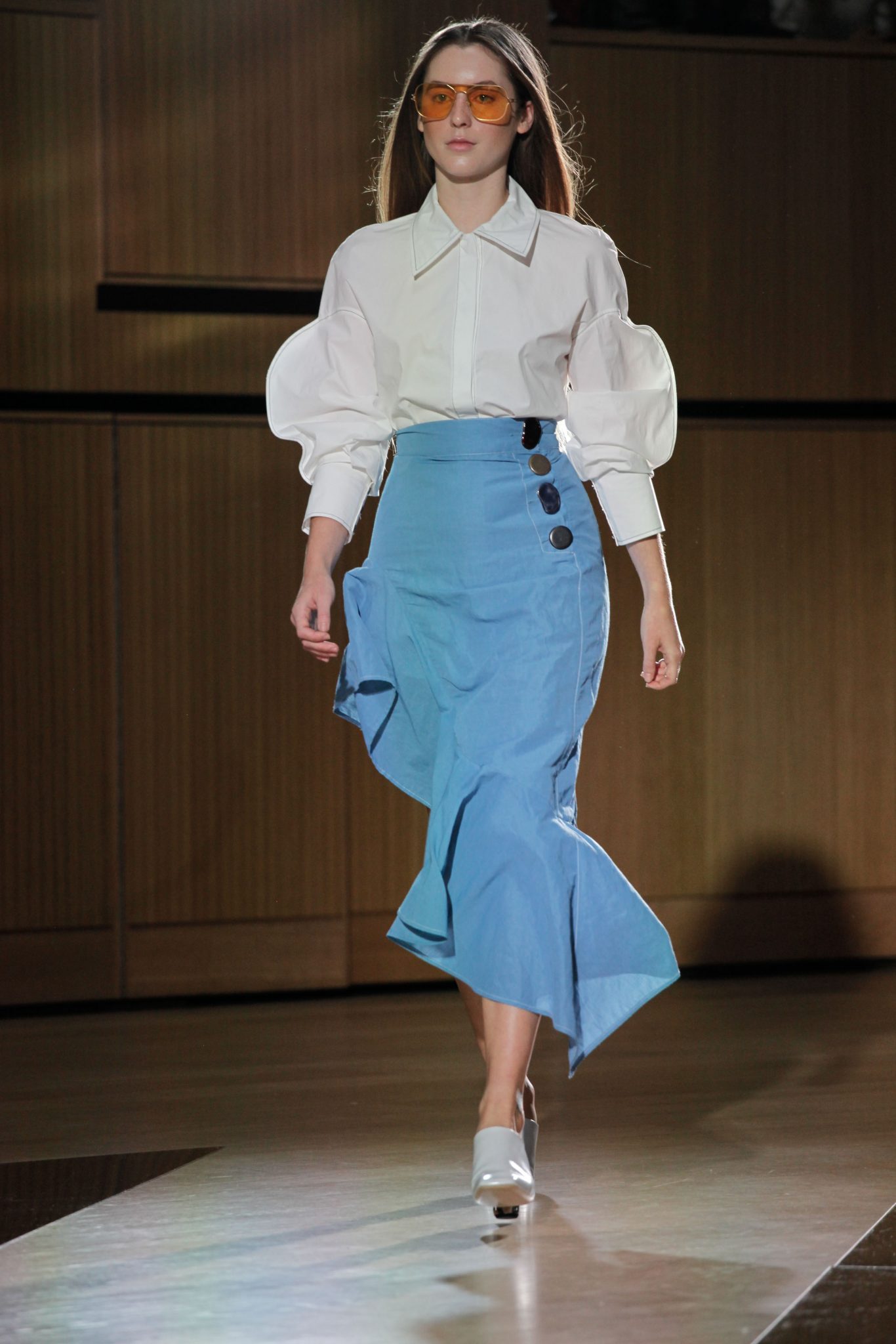 Inspired by Nicholas Nixon's Photographic series "Forty Years of The Brown Sister", Rejina Pyo's Spring/Summer 18 collection saw the exploration of femininity and indeed the existence of sisterhood, both past, present and future. In a dream-state of relaxed silhouettes, combined with soft, warm tones and embellishment, Pyo's collection optimises the dream like state of being a woman.
In reverence to the idea of relaxed femininity, fabrication remained soft and easy going – working with cotton poplin whites, open weave gingham, washed denim, neutral browns, wools and originally designed silk prints, Pyo explored the notion of what a woman would want to wear, and showed a collection that is not only dream-like but also wearable. In tones of red, taffy pink, silver and sage green contrasted with black and white, from the inspiration of the works of painter Milton Avery, works that reveal a woman's individual personality, and in the case of Pyo, showed a revelation of expression for the Spring/Summer season.
It is easy to say that Rejina Pyo is in no doubt an artist, in respect to creating beautiful feminine collection pieces that take the very notion of being a woman, and turn the idea into something of timeless fashion and design. Indeed, this season saw Pyo create a collection that is not only suitable for Spring/Summer, but is also Tran seasonal and timeless.
Words : Jasmine Banbury 
Images : Georgia Sillitoe