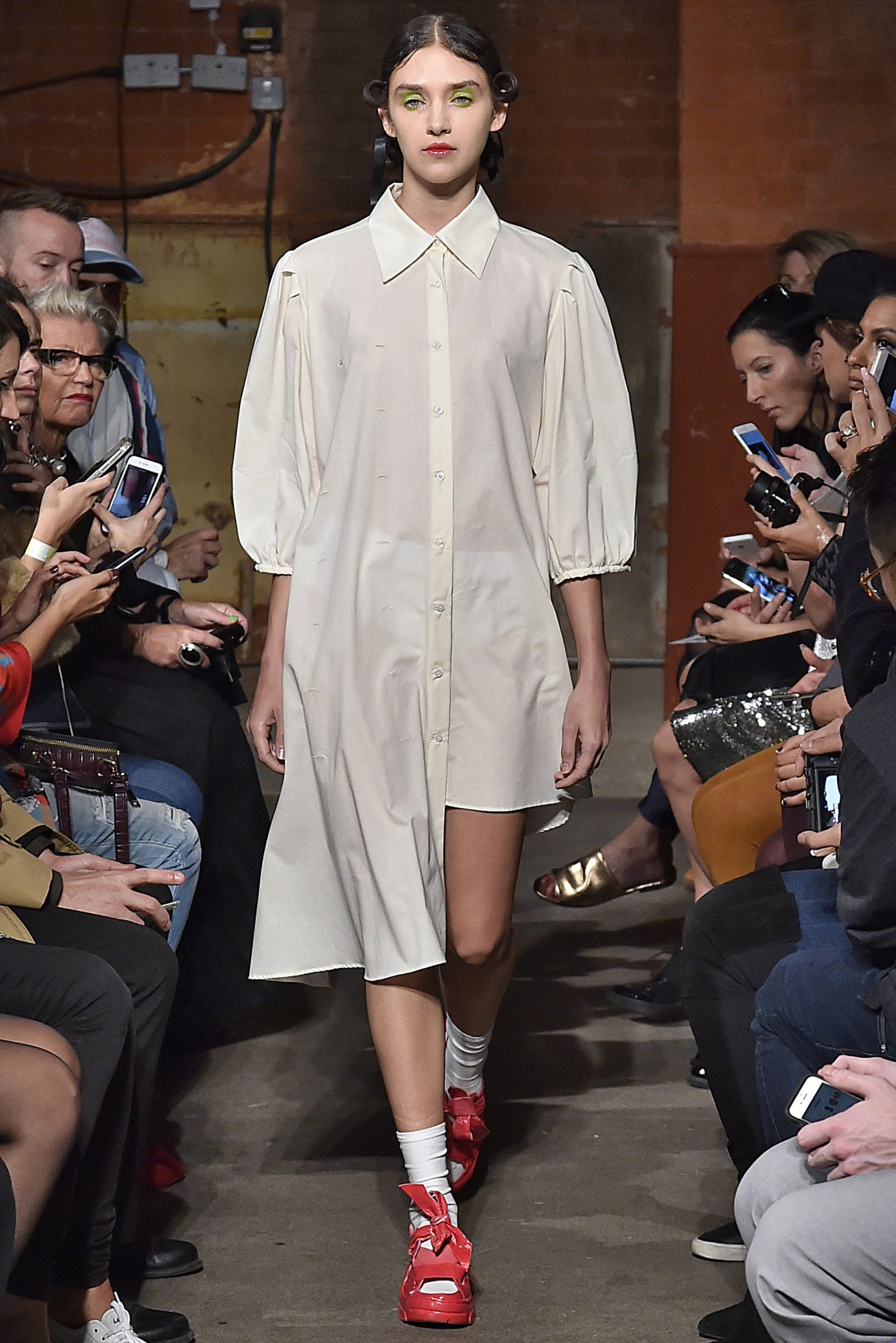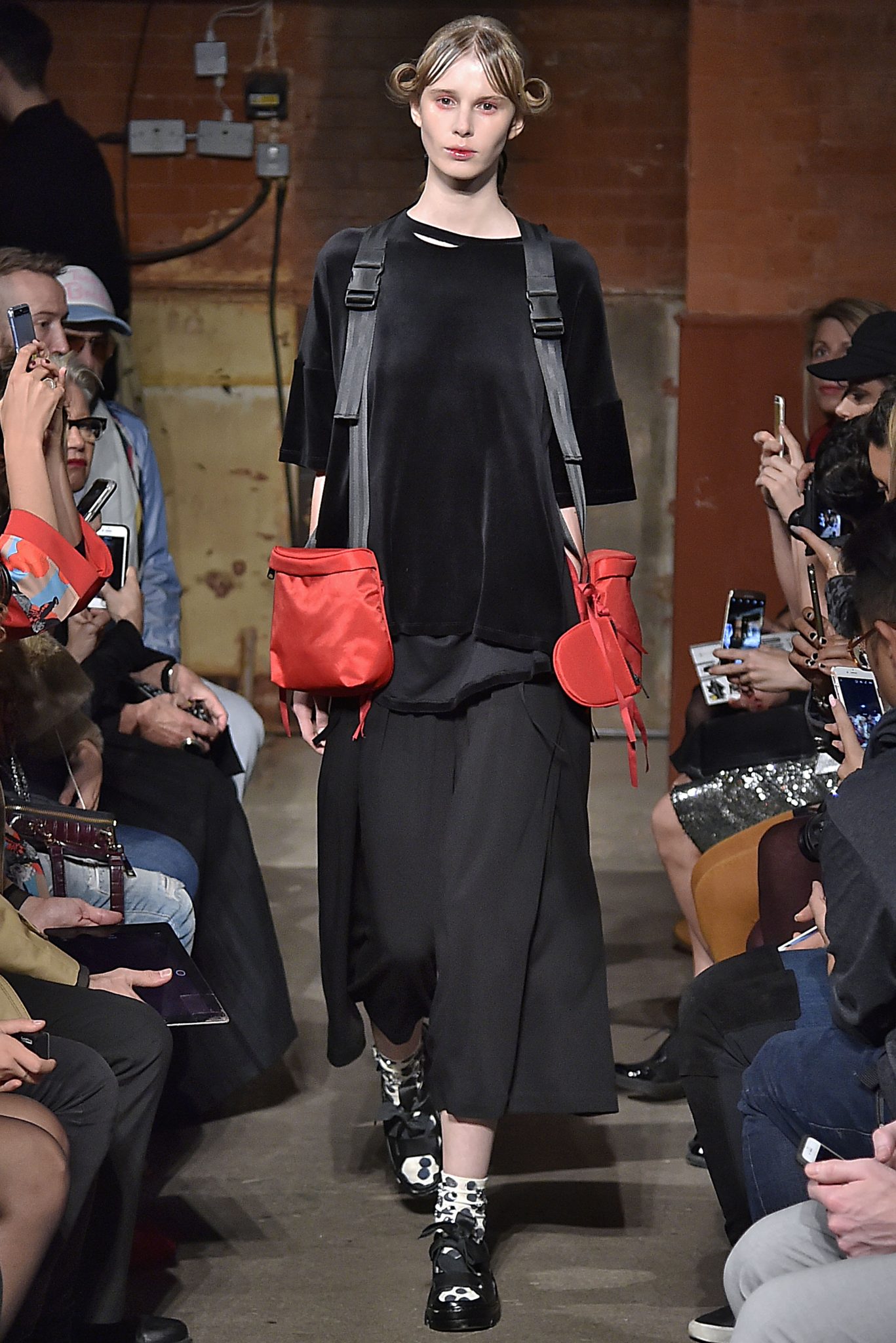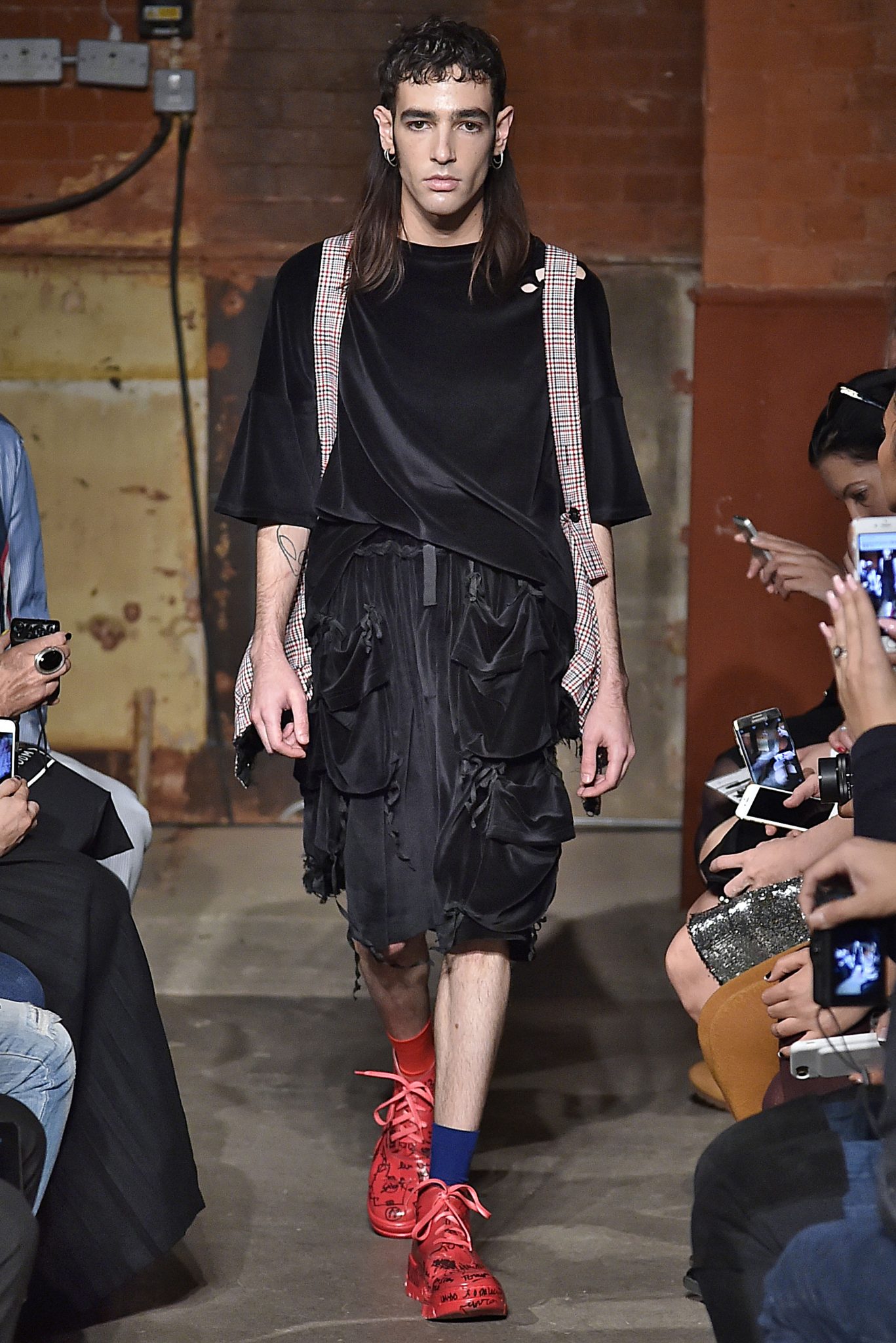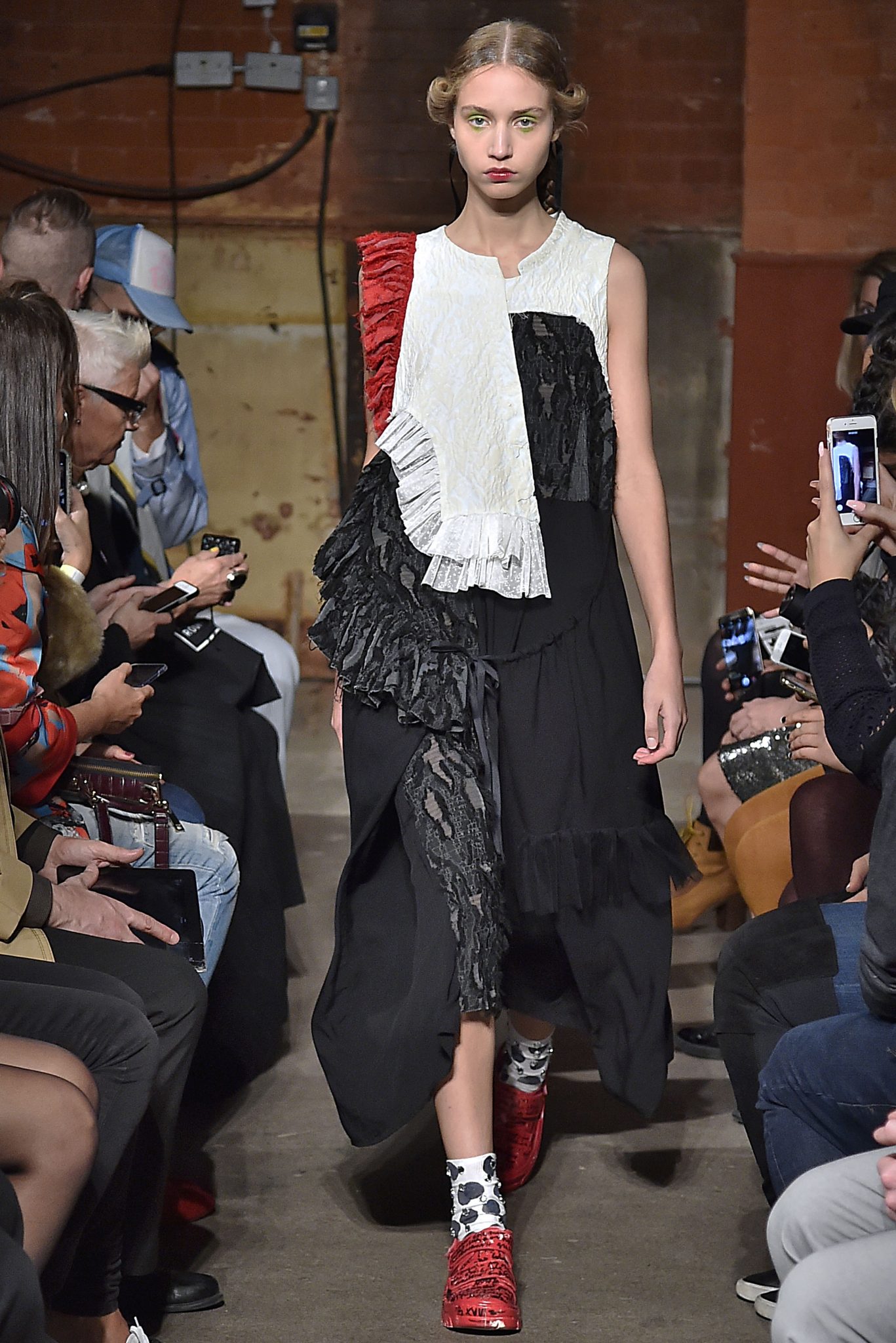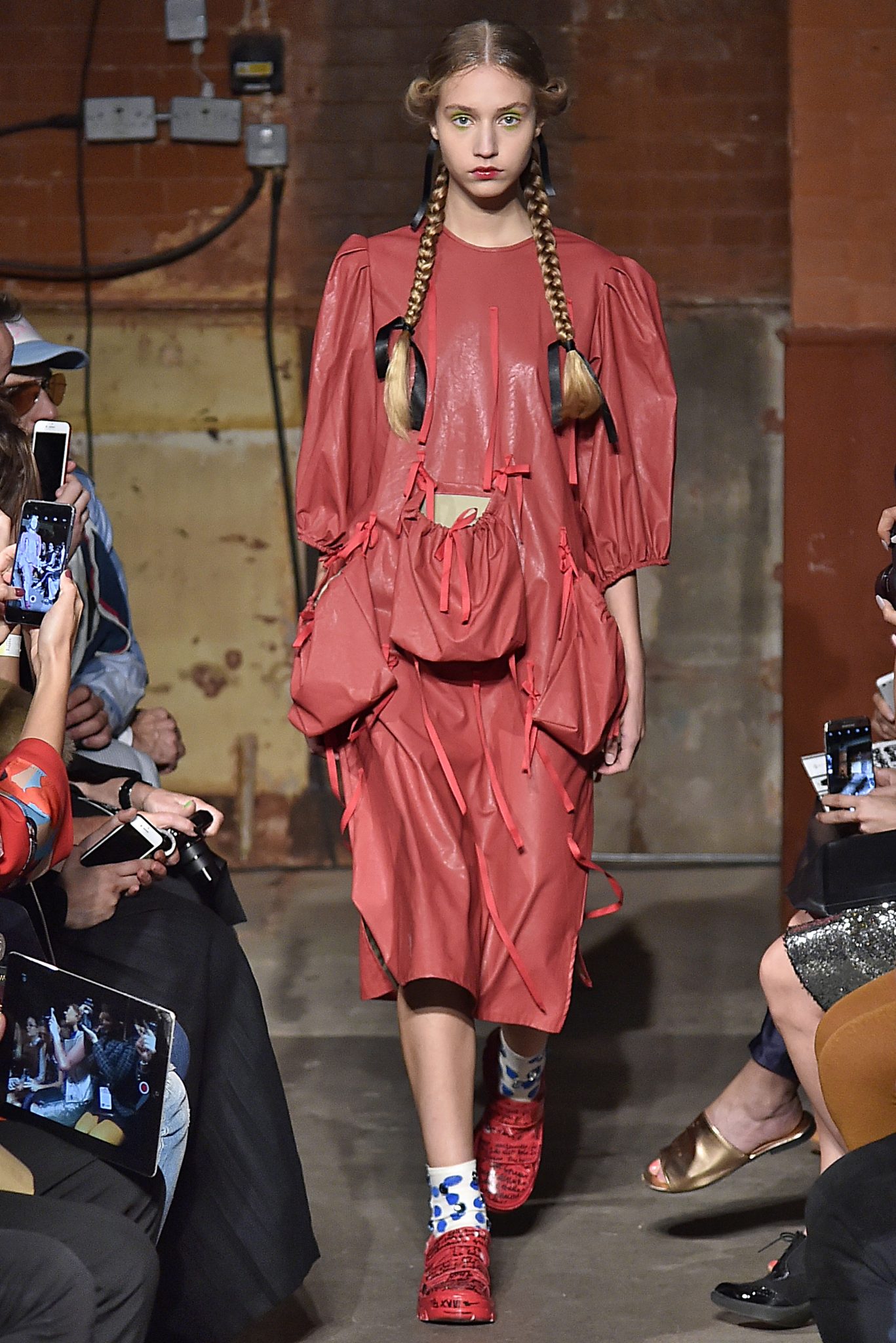 In exploration of the eighteenth century Portuguese palaces, combined with manor houses, Alexandra Moura's spring/summer 18 collection took the notion of ageing and indeed the progression of time, to create a collection that was not only wearable, but also exquisitely made and constructed.
Through the construction of oversized silhouette shaping, combined with the use of pocketing lacing, Moura worked with the idea of how aging can be demonstrated through form and design, transforming the notion of 'fashion' into a representation of experimentation and draping. Within a colour pallet of concrete grey, black, juxtaposed with lively tones of red and floral motifs, this season's Spring/Summer collection made use of the season's need for a lighter design aesthetic, but made use of Moura's traditional design aesthetic.
Working seamlessly with urban shaping, combined with luxurious knitted texture and cotton fabrication, the idea of time and aging was translated effortlessly into a collection of fashion design and modern dressing, working with the notion of how time does indeed come back to us and be rejuvenated and reinterpreted.
Words : Jasmine Banbury