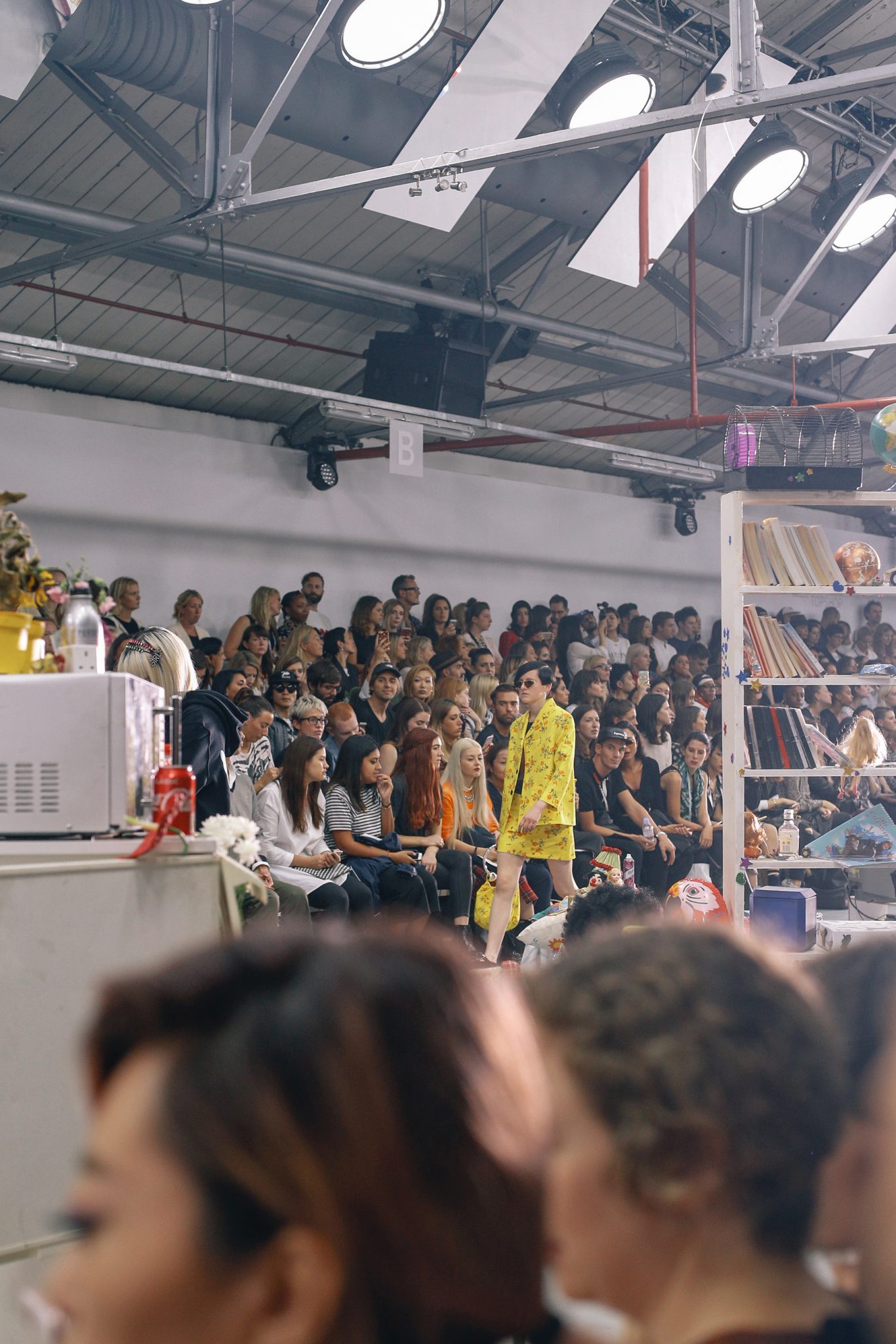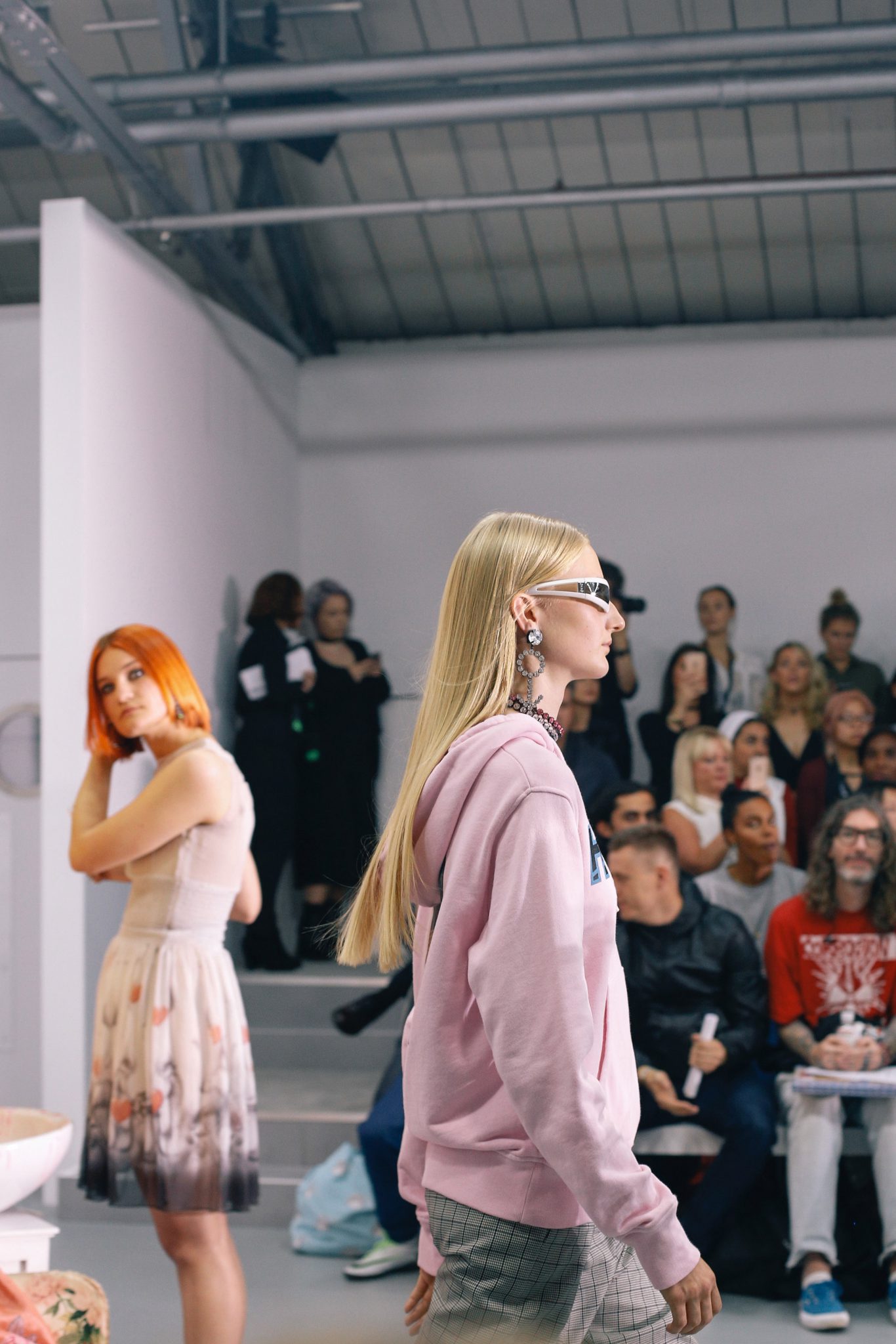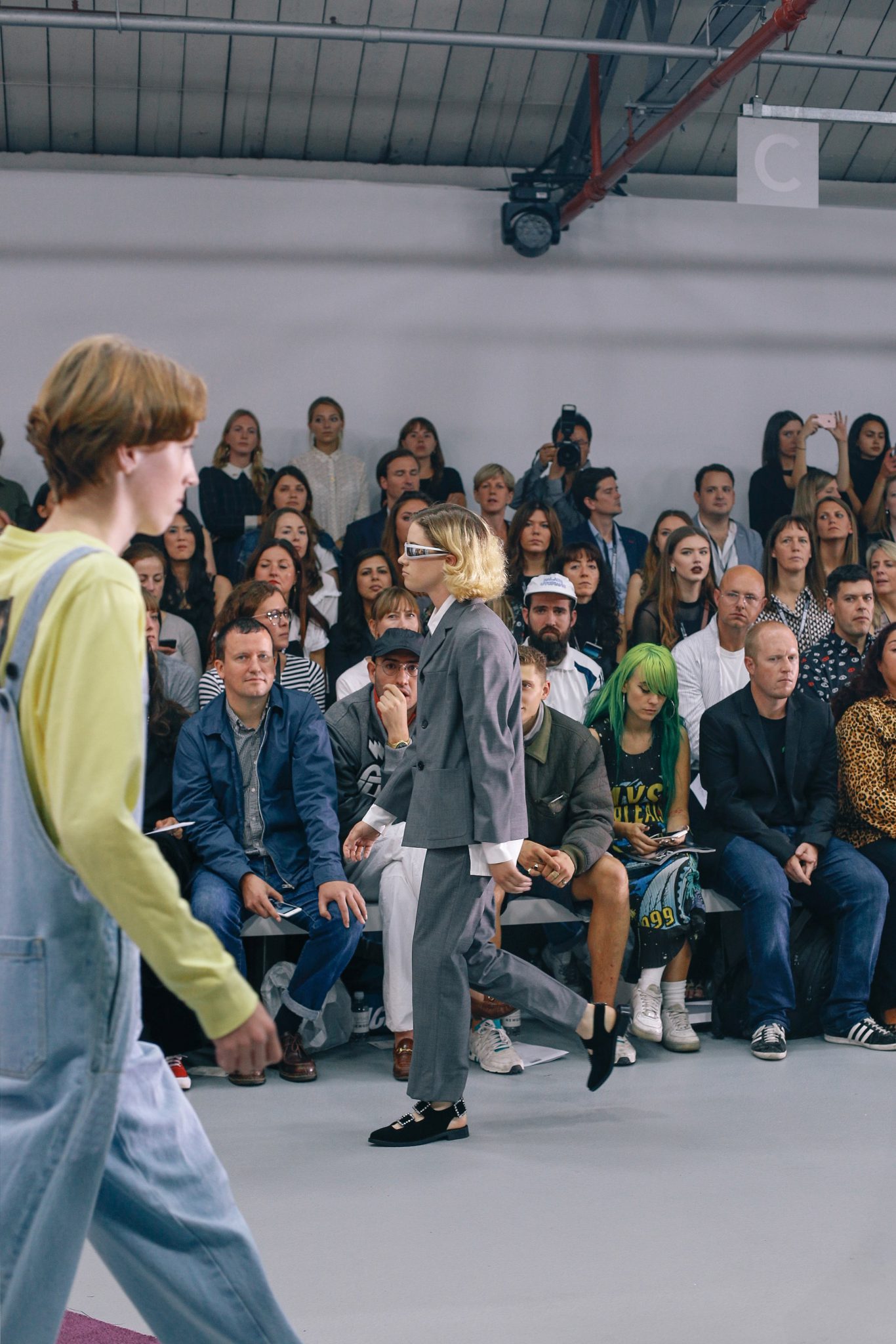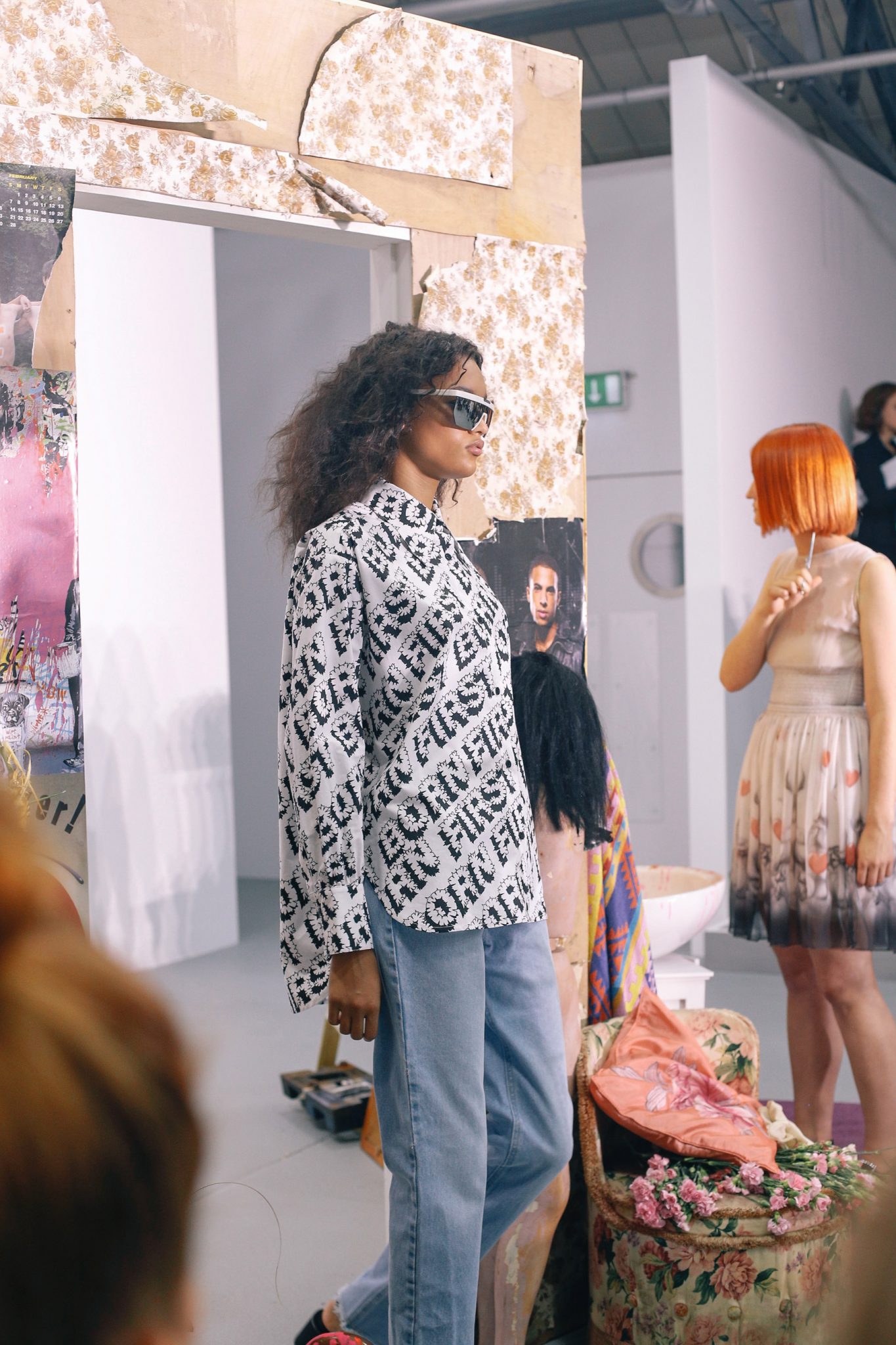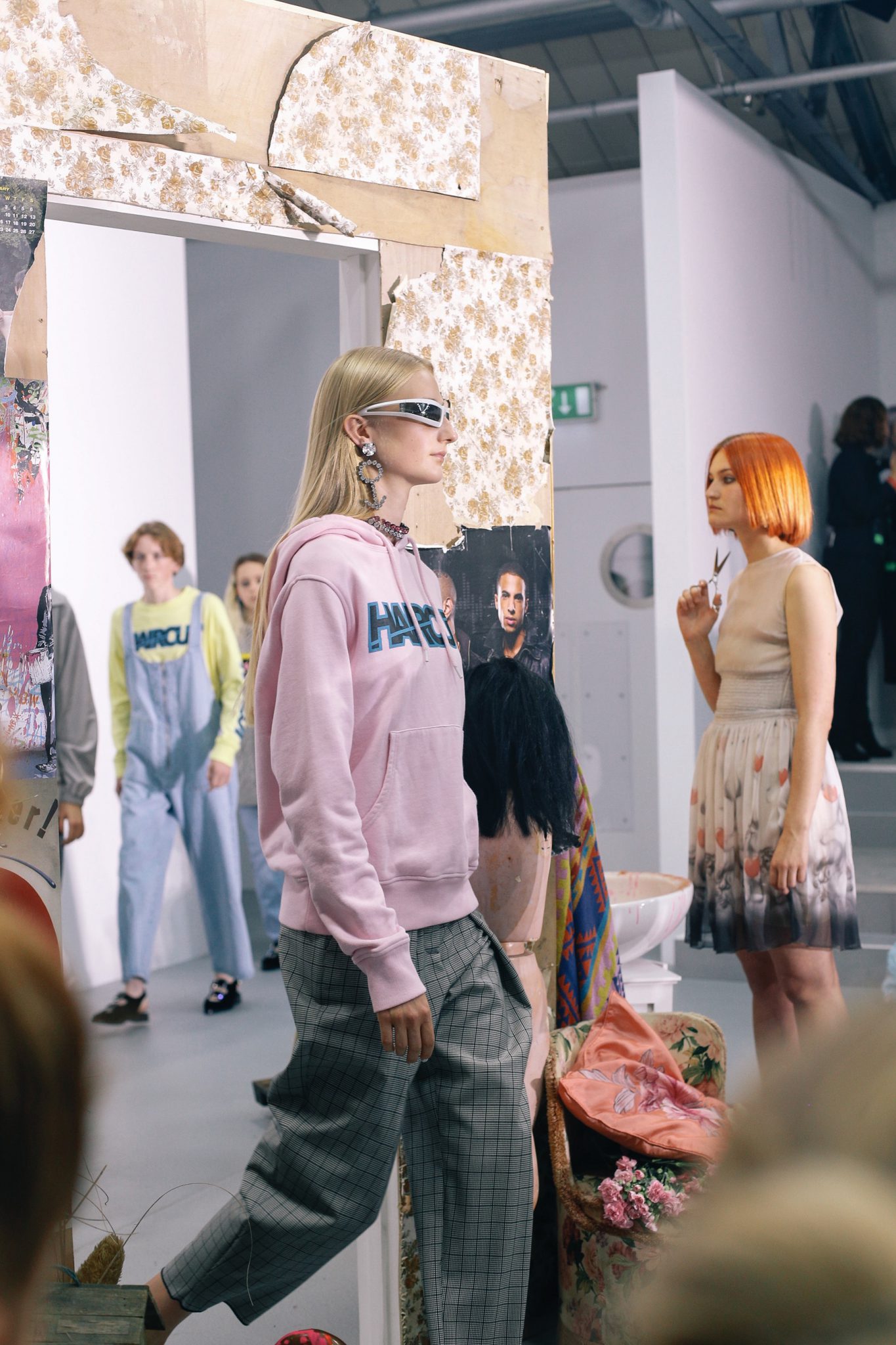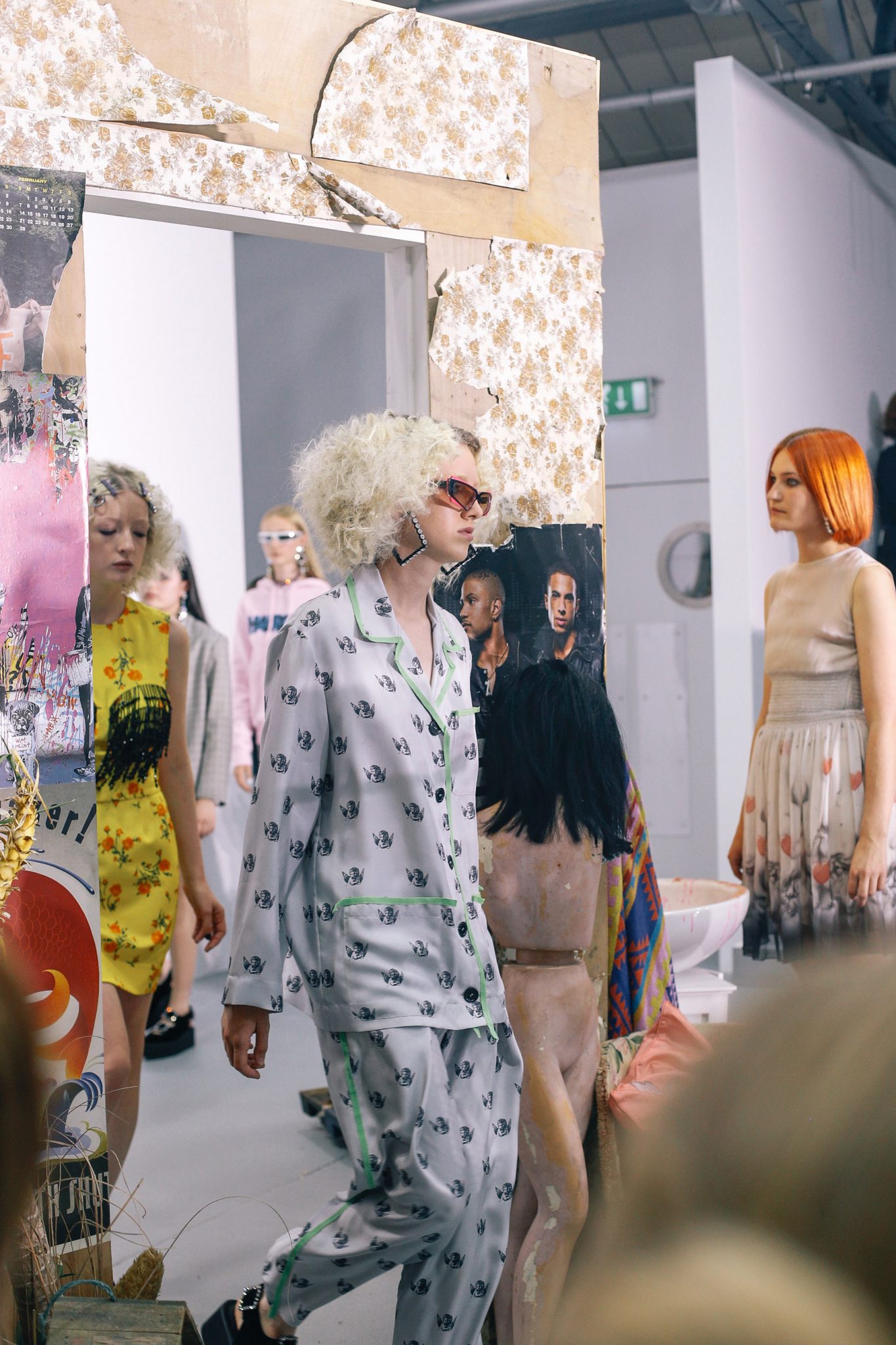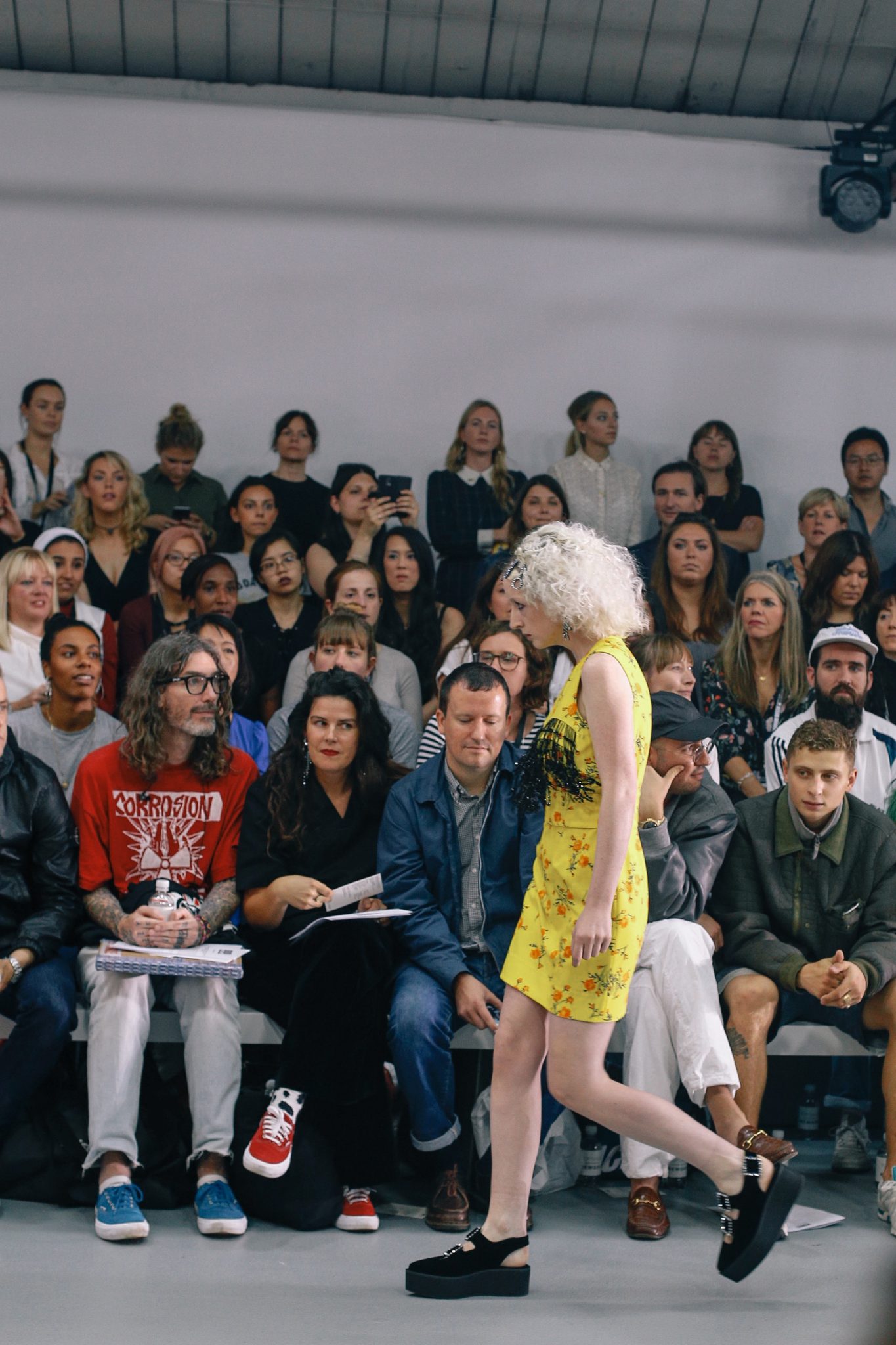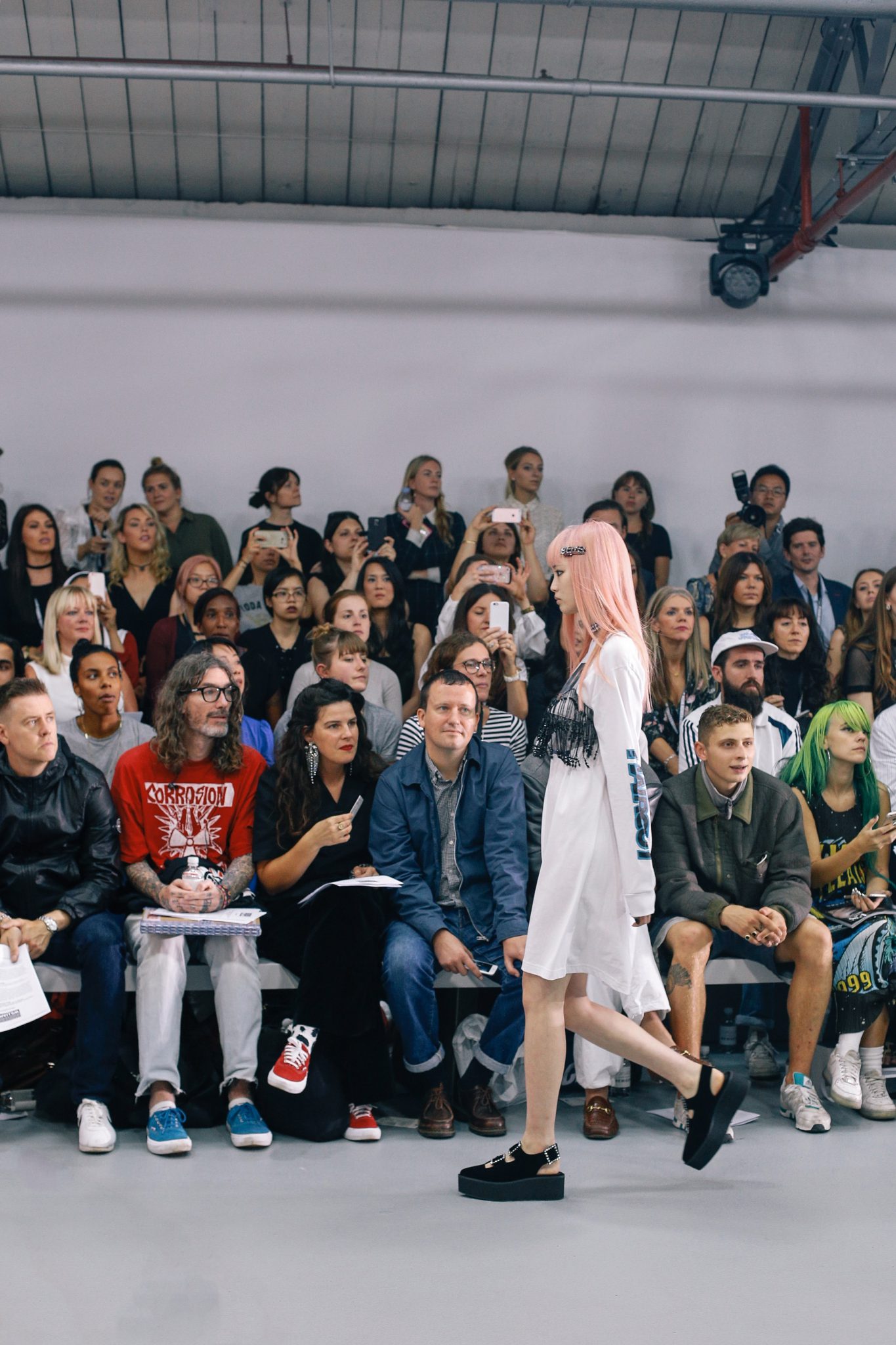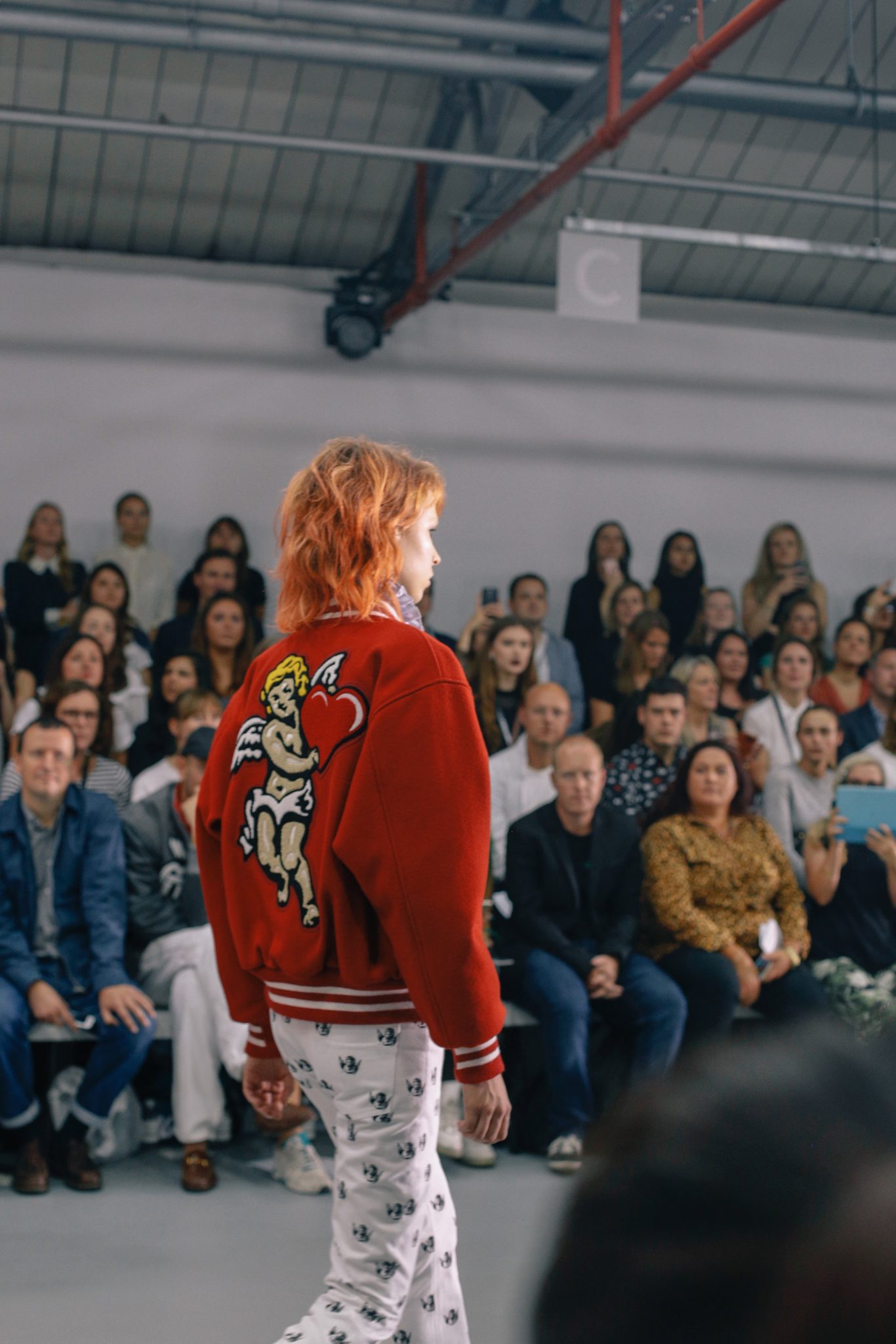 The mind of a teenager in midst fandemonium is a force to be reckoned with. For SS17 Ashley Williams explores the blurred lines between reality and fantasy of teenage imagination. Her muse; the heartthrob of the past and always River Phoenix. She looks at his personality and what he stood for – and for of course the craze behind him. There was something quite nostalgic about the Brewer Street Carpark catwalk transformed into a teenage girl's bedroom – the resemblance was quite uncanny.
The word quirk applies so well to an Ashley Williams collection, she embodies the odd one out so perfectly that one relates to her almost instantly. Her collection crosses gender, sexuality and class boundaries whilst mixing the old with the new. Puffy 80's sleeves decorate dresses made for days or nights, beaded bralets are layered over tops and sweatshirts and a varsity bomber jacket makes an appearance and steals the show.
Accessories are easily becoming a signature for Williams with this season 'diamond' BOYS and GIRLS clips adorning the waves of the models and sexual symbol earrings piercing the ears.
Ashley Williams isn't afraid to be real and this season she continued to stand-up for the weirdo on the block.
Words: Daniela Suarez
Images: Ieva Lasmane