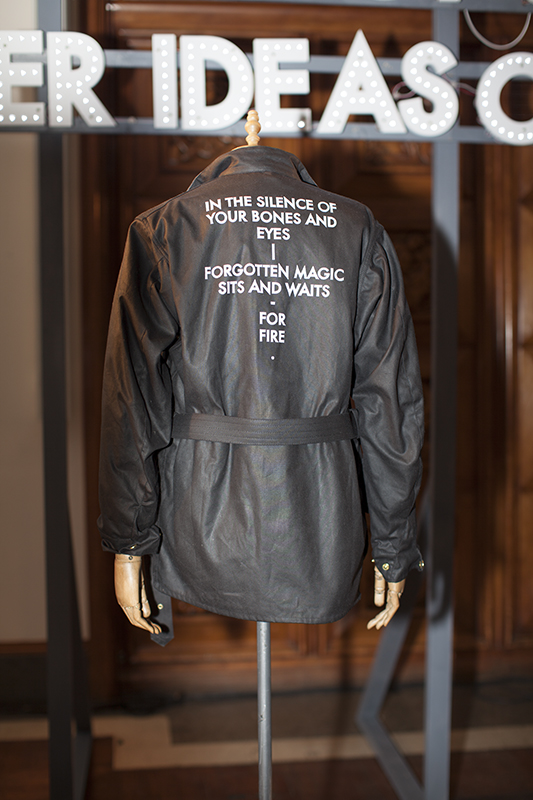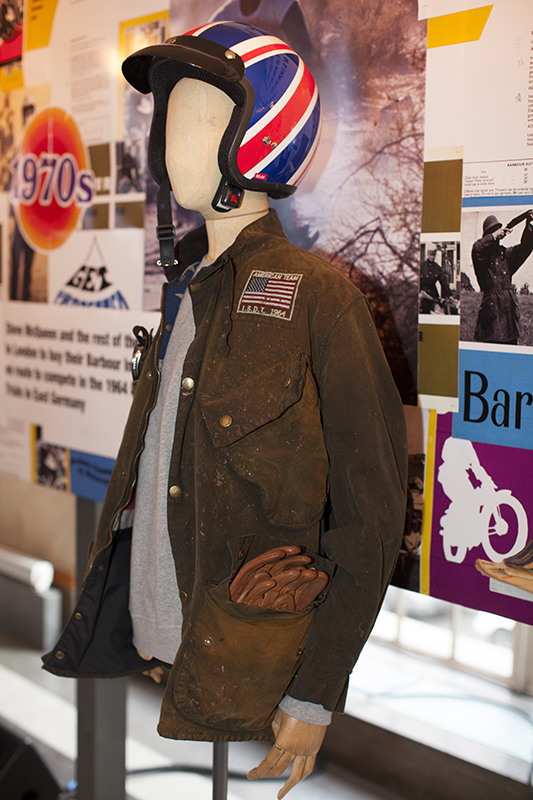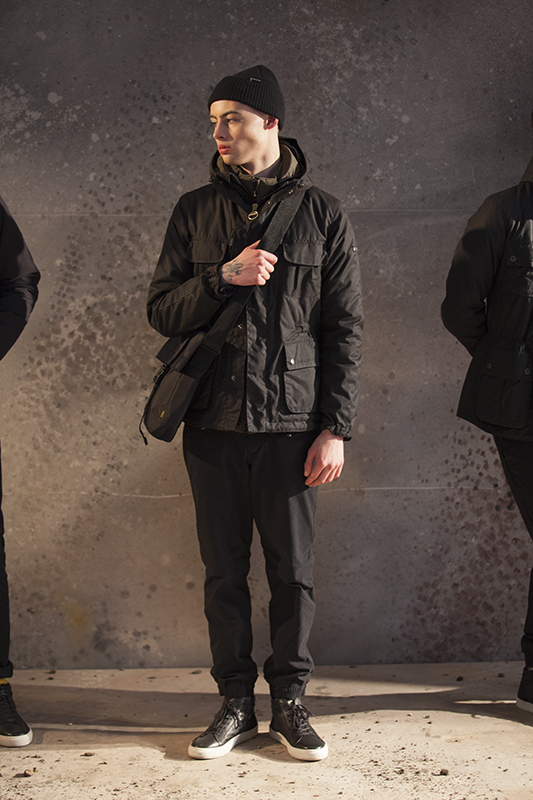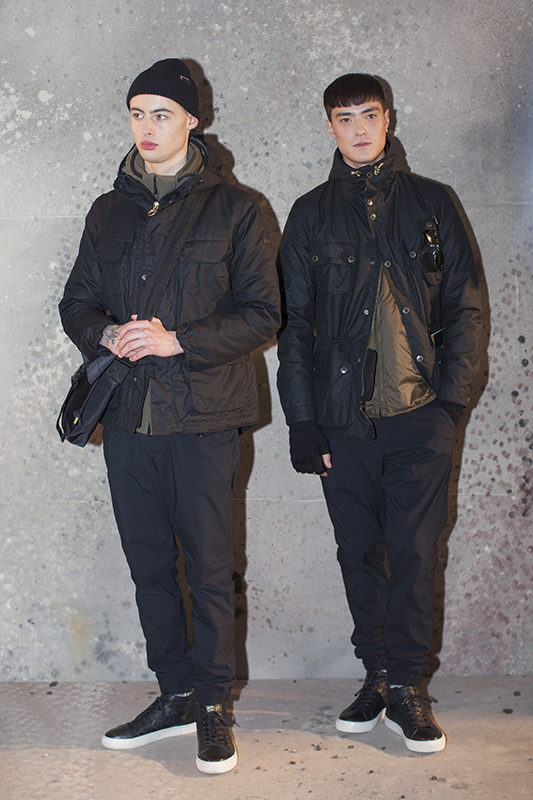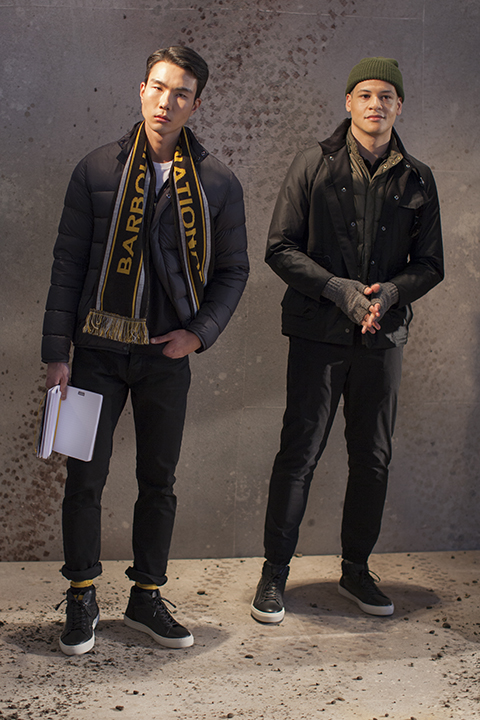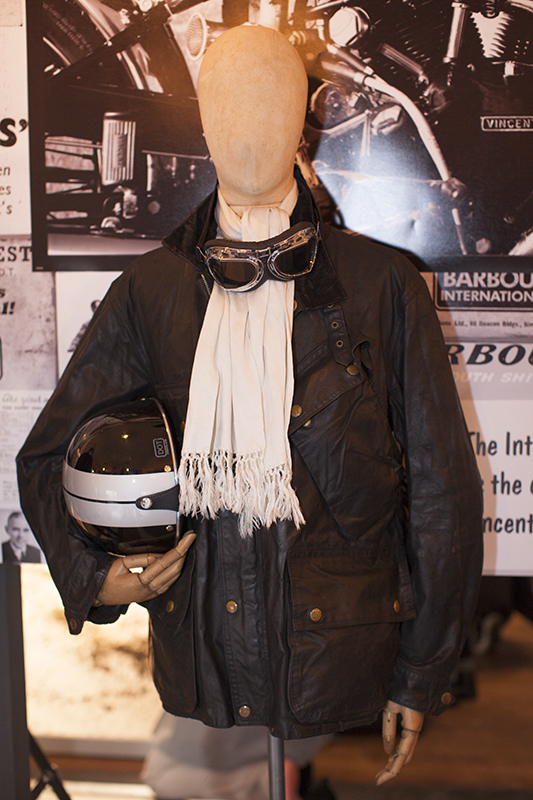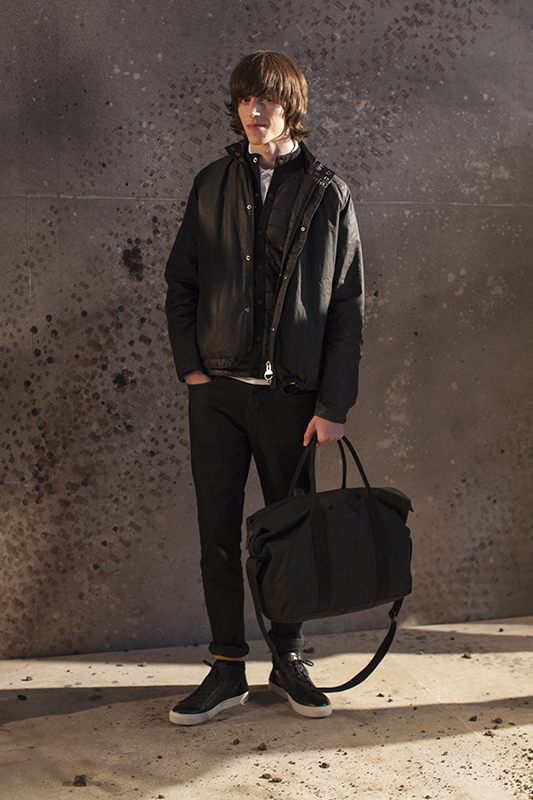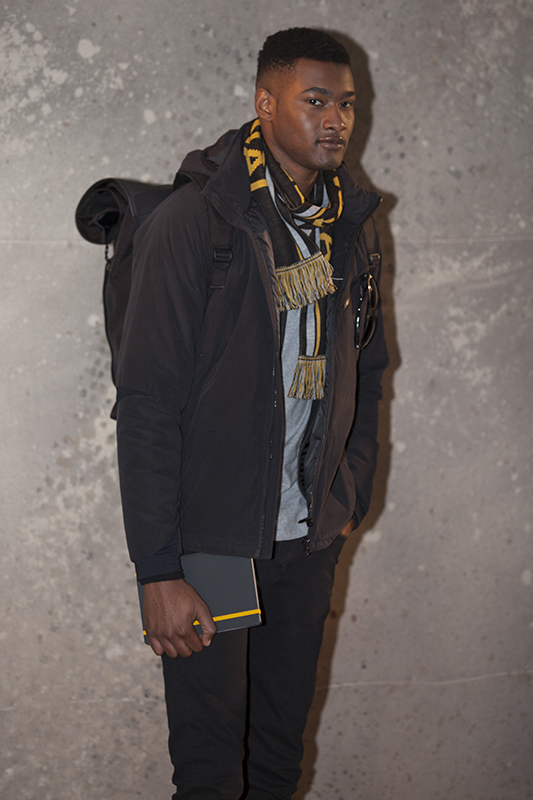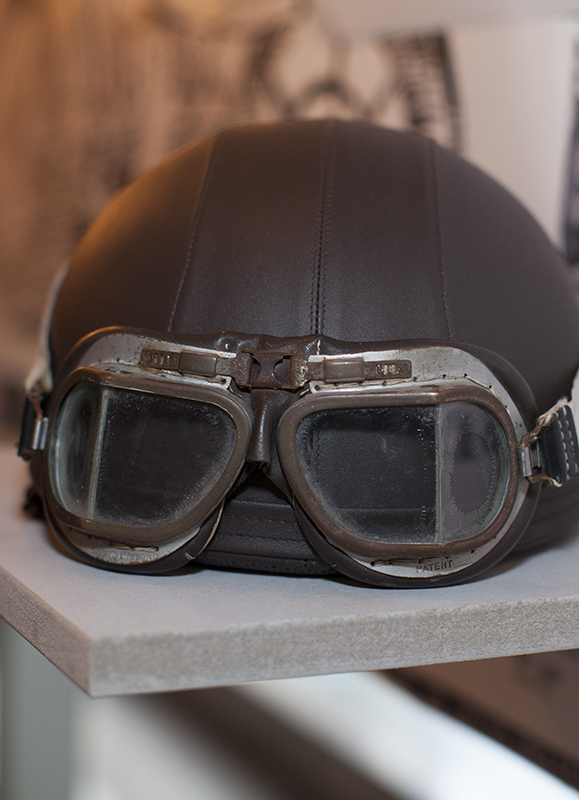 Barbour International presents a walkthrough of their past, present and future collections of their famous motorcycle clothing.
The immersive experience began at the Royal Institute of British Architects, 66 Portland Place. As industry buyers, press and attendees bustled through the doors, they embarked on to the tunnelled timeline of the history that is Barbour International.
Photographs, film footage and posters showcased and celebrated Barbour's long and rich motorcycling heritage. A 1964 vintage American team jacket was featured from the archives. With similar resemblances to the 2017 Barbour International autumn/winter collection, the iconic brand has magically created something that is of high quality, timeless and represents the 1960 era.
Upon exiting the 'tunnel of past,' Barbour allows you to enter the present. The second presentation room was immediately lit up by the words 'The field must have dreamed the roads from the wind in their grass/from the shivers of sky in their grass that whisper ides of freedom to them.' Scottish artist, Robert Montgomery is the creative mind behind the collaboration with Barbour International for the spring/summer collection. His inspirational quotes are expressed on six handcrafted bespoke Original Wax Jackets.
On the opposite side of the room featured male models represented the future of the brand. Lined up is the infamous jacket, black skinnies accompanied by cosy beanie hats, fingerless gloves and yellow socks to match the detailing in the brand imprinted soccer-like scarf. The three experiences captivated the entire show space and gave viewers a strong sense of Barbour International's authenticity since its experimental beginnings in 1936.
Words by Dayna Dibua
Images by Alexis Negrín