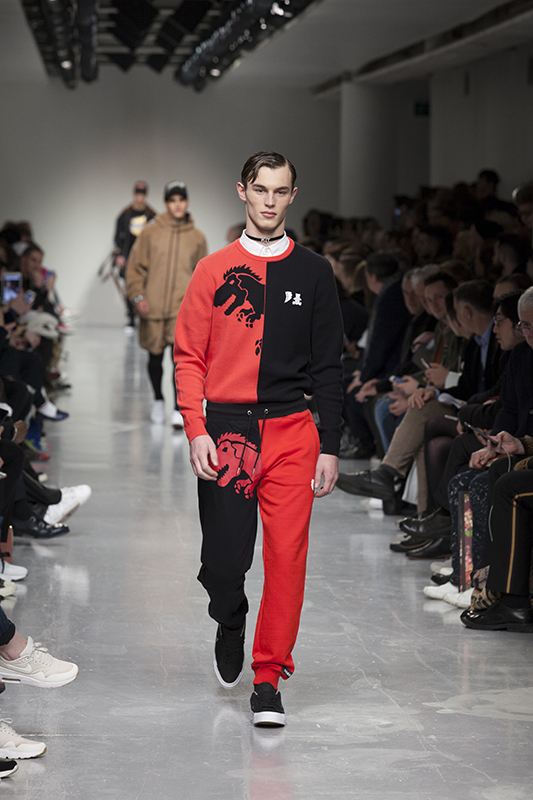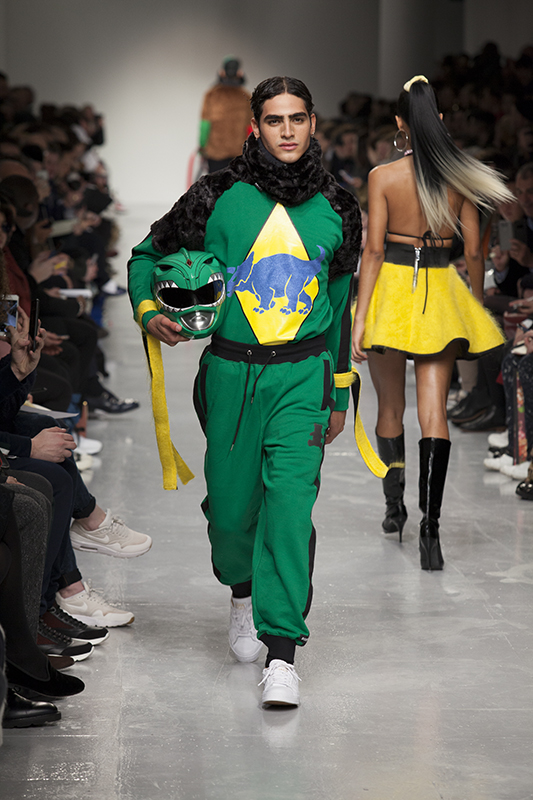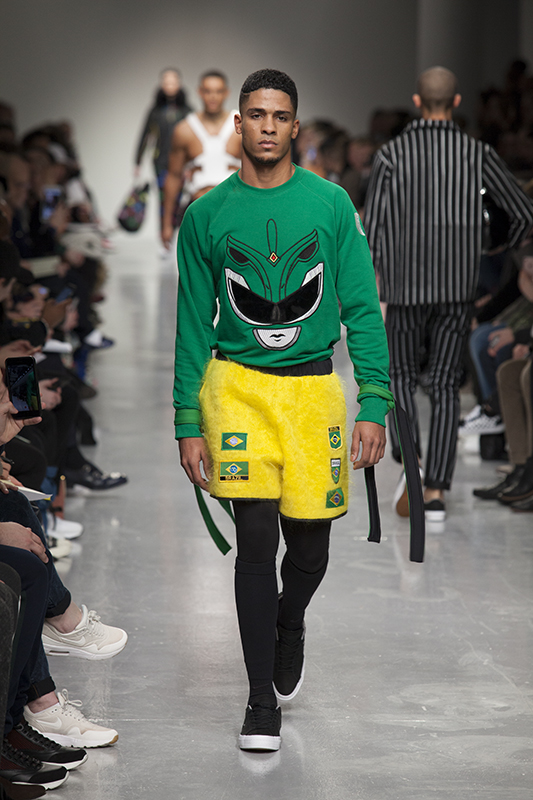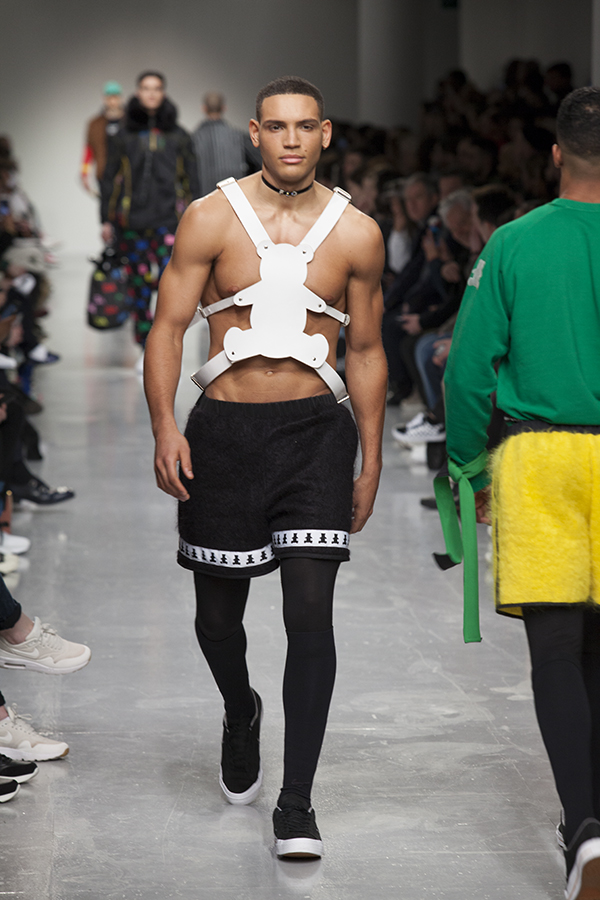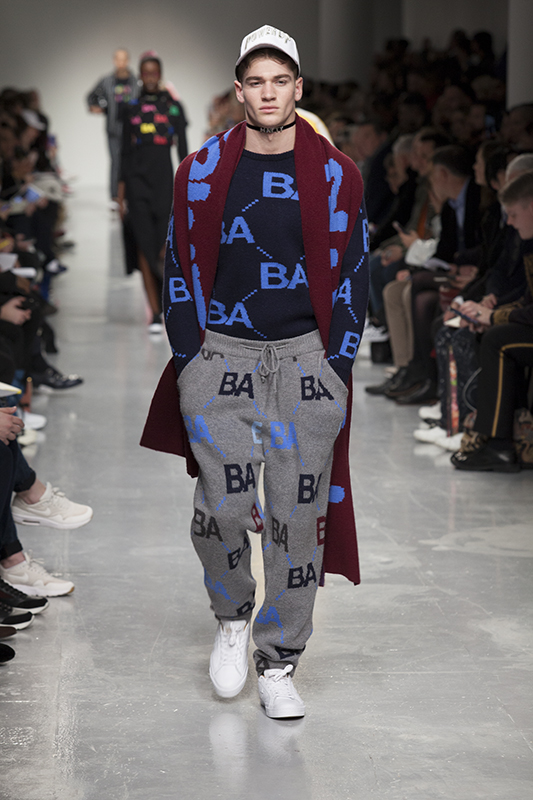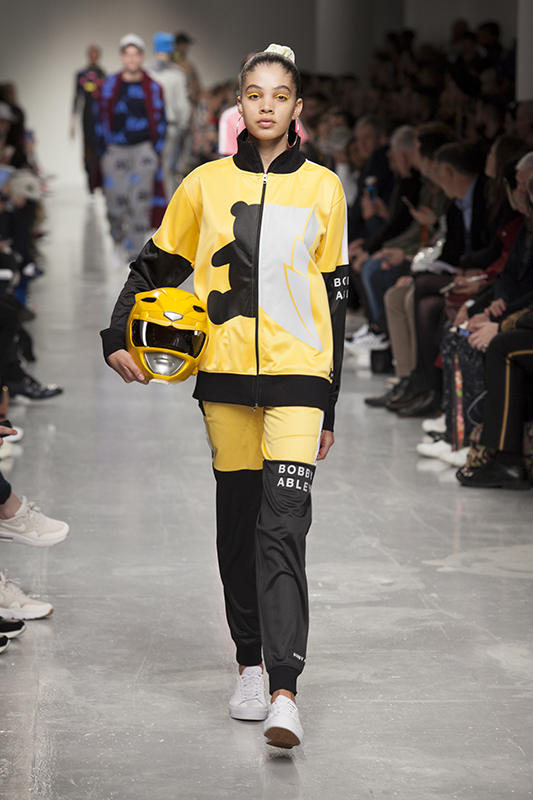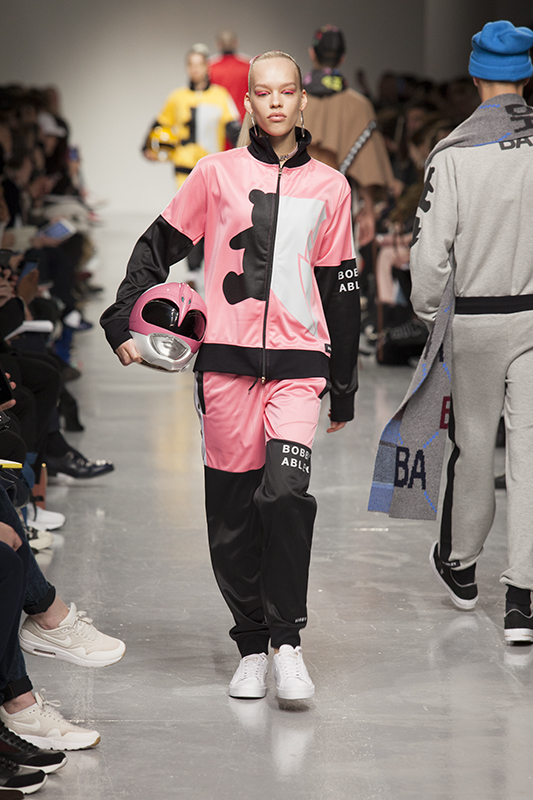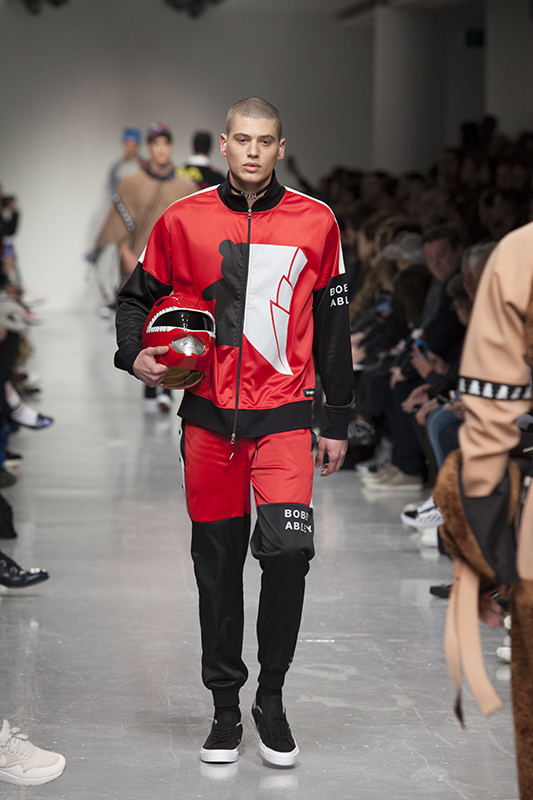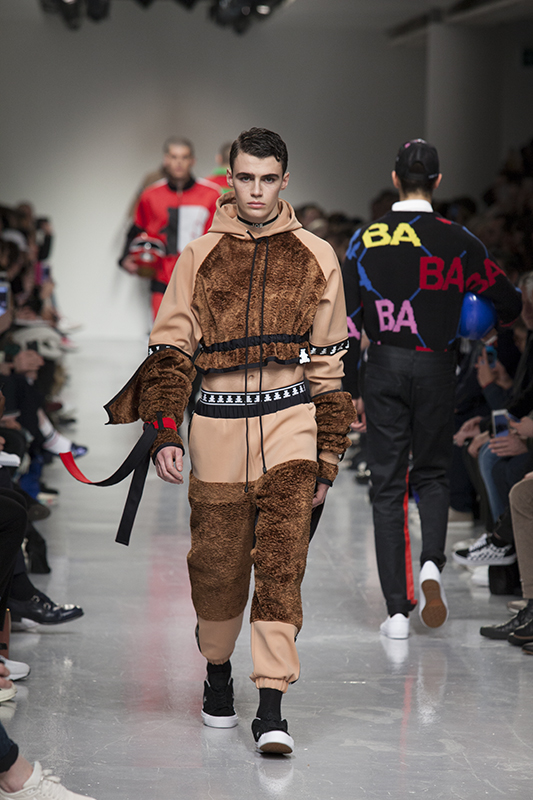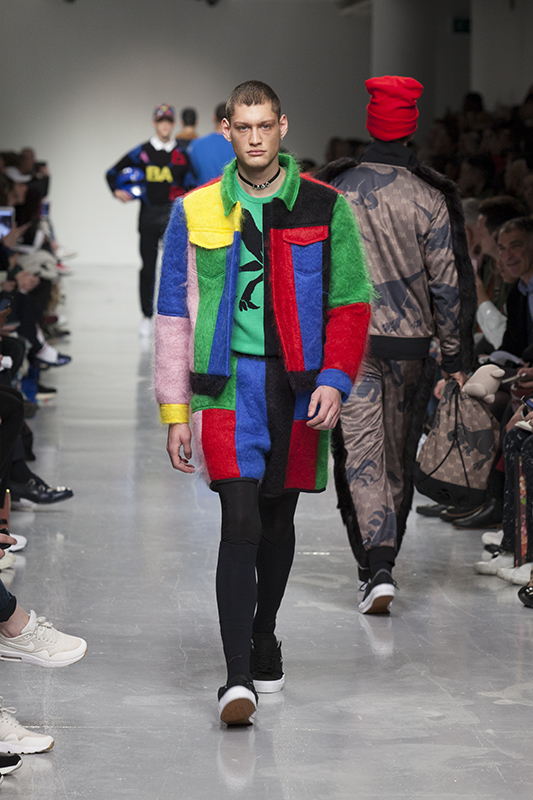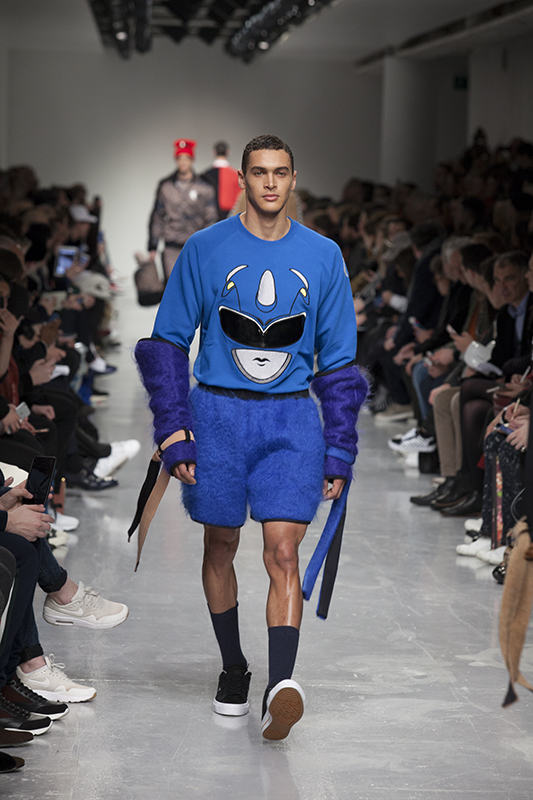 BFC show space, 180 Strand hosts Bobby Abley's upbeat catwalk show. With a stunning epiphany of 90s nostalgia of his limited edition Power Ranger inspired collection. Abley's animated show featured male and female models who transformed a kids' action series into exciting imagery and cutting- edge contemporary design.
The debut of Abley's first ever straight-to-store concept features colourful costumes versus contrasted neutral tan tones. Embodying the Mighty Morphin Power Rangers origins of martial art, this season sees trailing straps, tied around belts and stencil prints set with the "BA" logo. In keeping with the Bobby Abley brand, the track suited two piece in both pink, red and yellow stood out with the silver and black monogram bear. The Ranger helmet as an added bonus to the "Morphin Time" complimented the monochrome street-wear.
A signature look that appeared on the catwalk was the white six way crossed suspenders with Abley's ever present logo of the bear midway. In contrast, black furry shorts with the cut-out bear rimmed around the base. The choker around the neckline keeps the symmetrical shapes displayed on the body. Bobby Abley's autumn/fall collection is a crowd-pleaser as it does not fail to disappoint with expected knitwear and denim re-introduced in this seasons collection too.
Words by Dayna Dibua
Images by Alexis Negrín