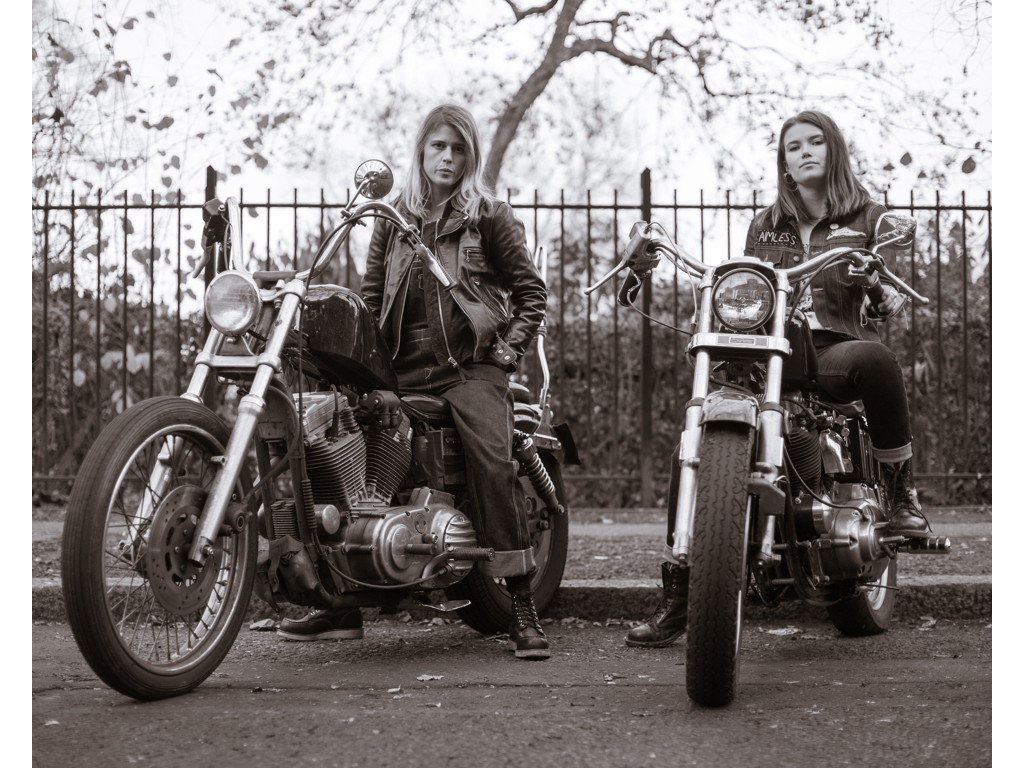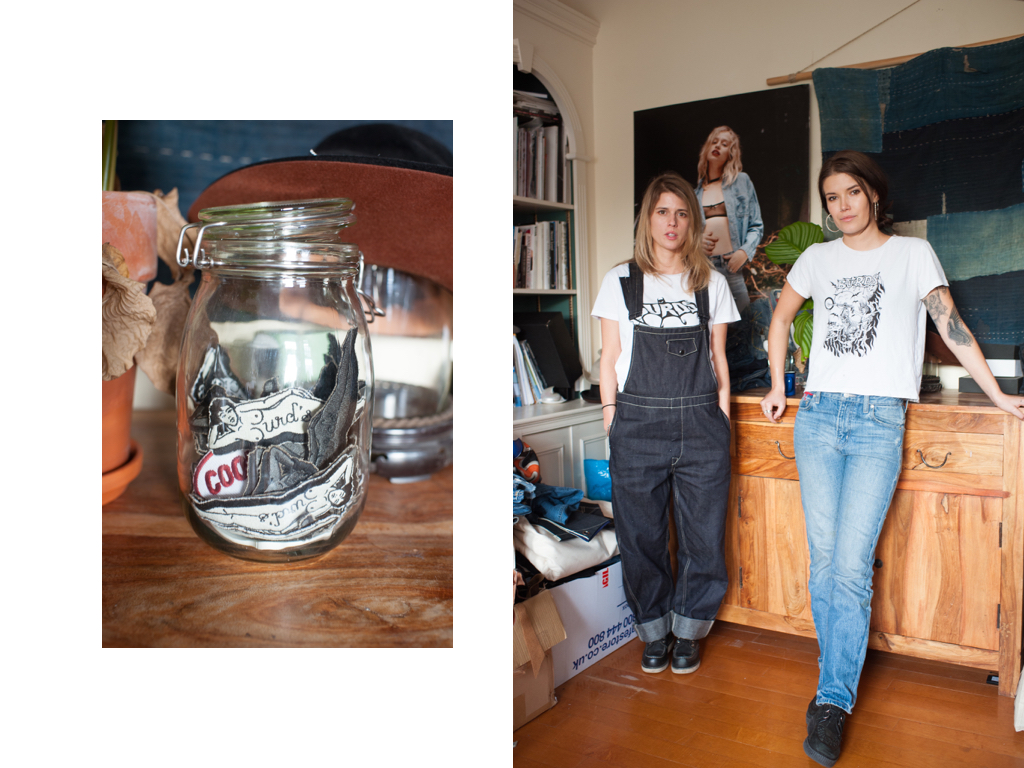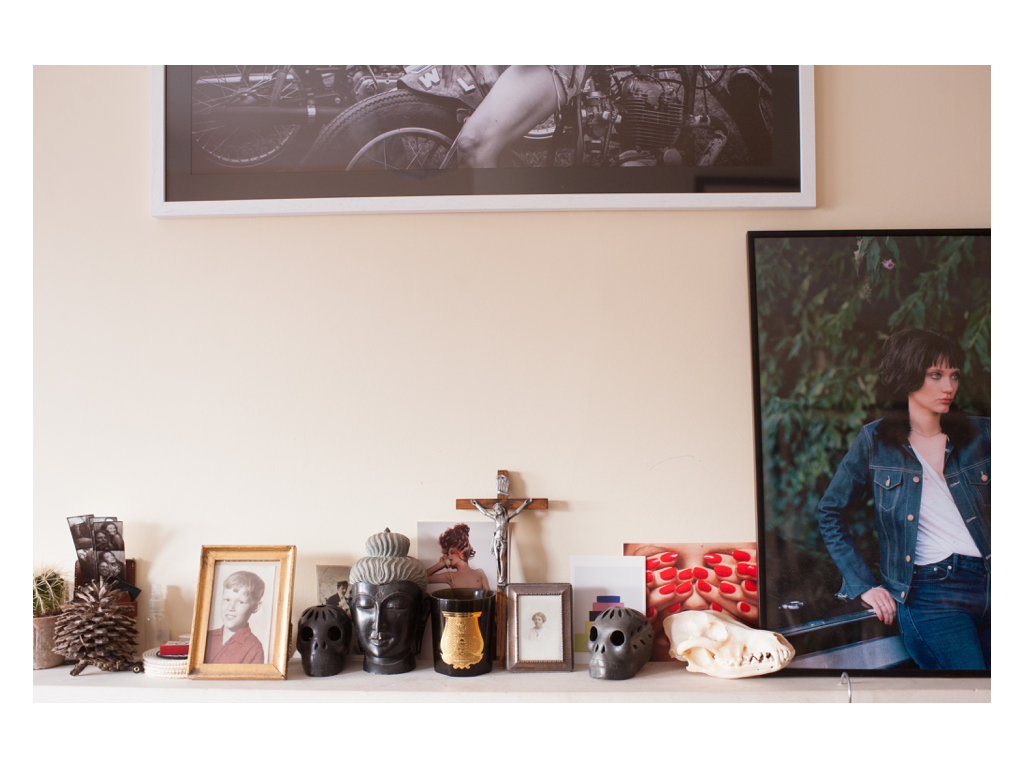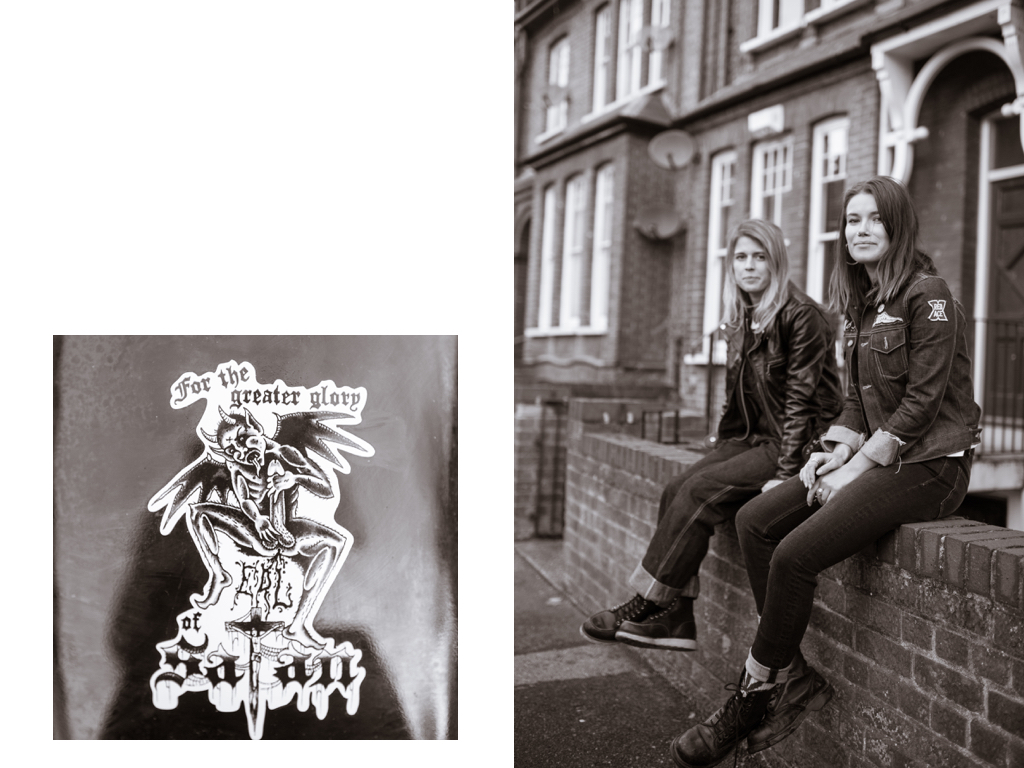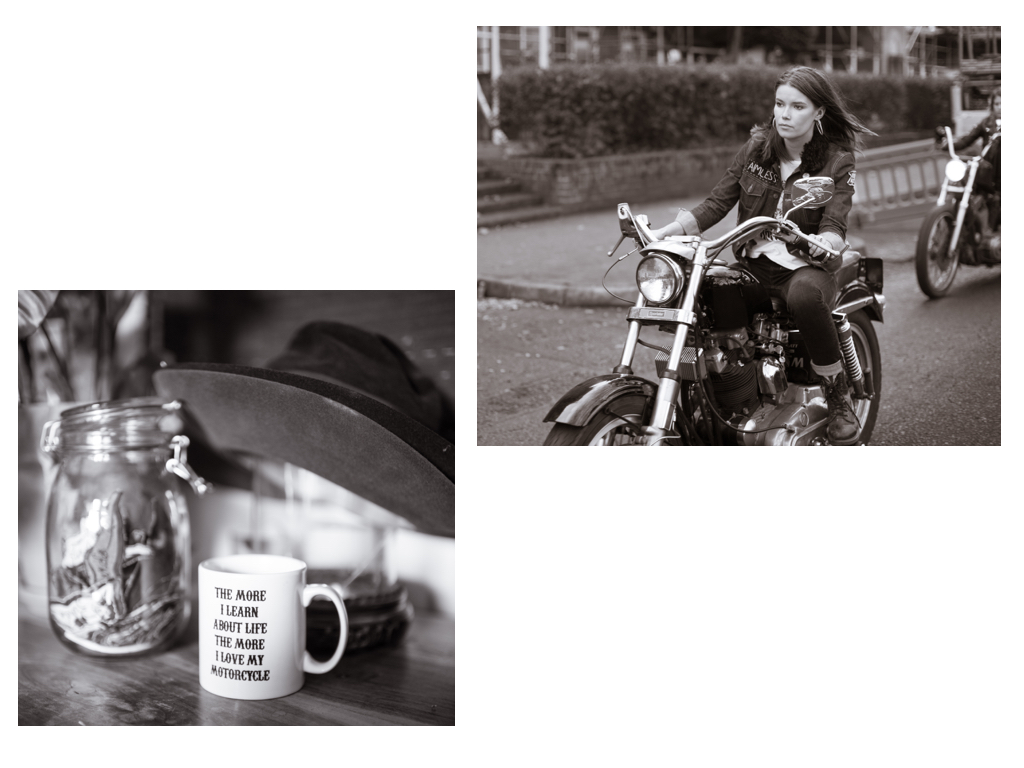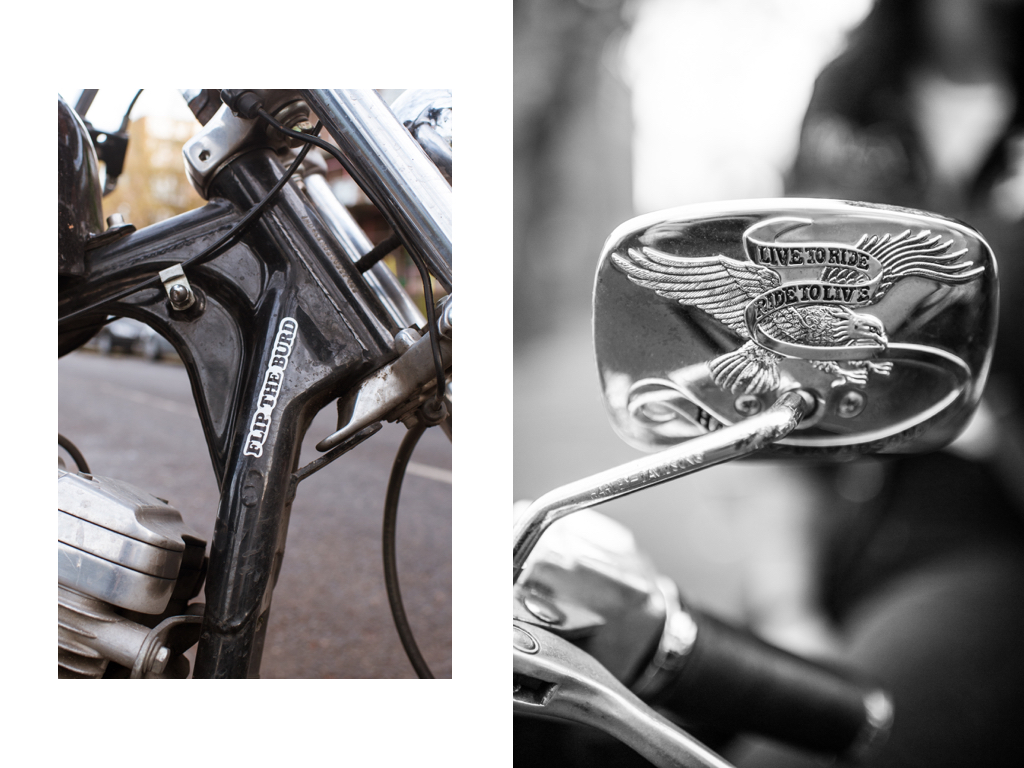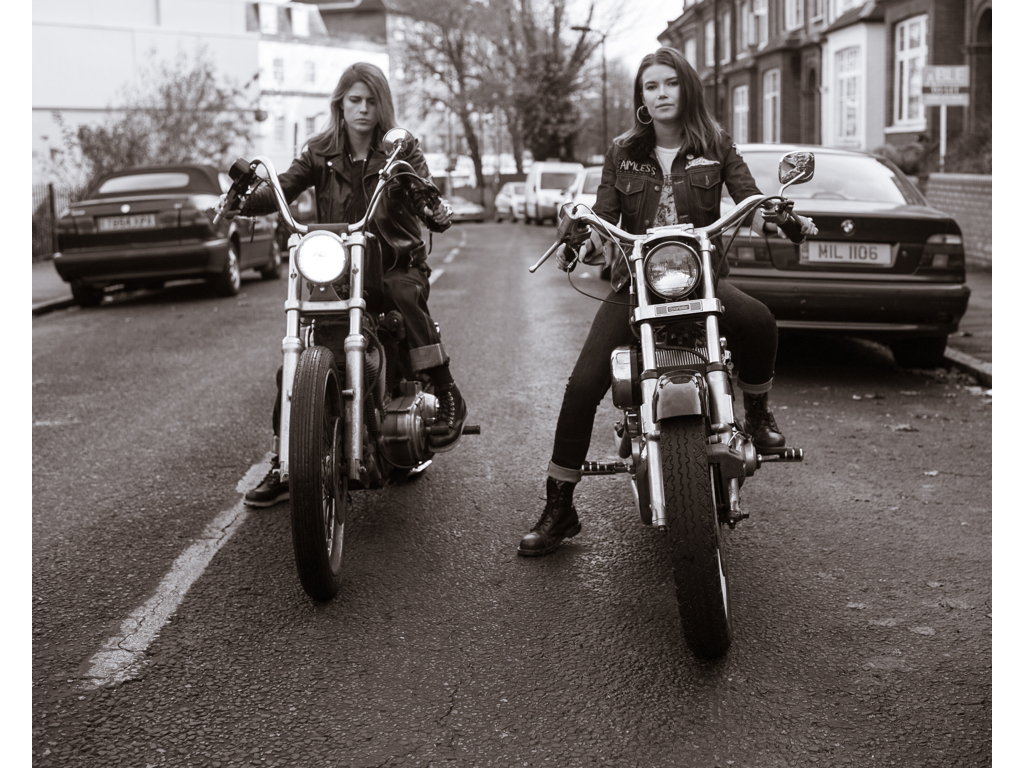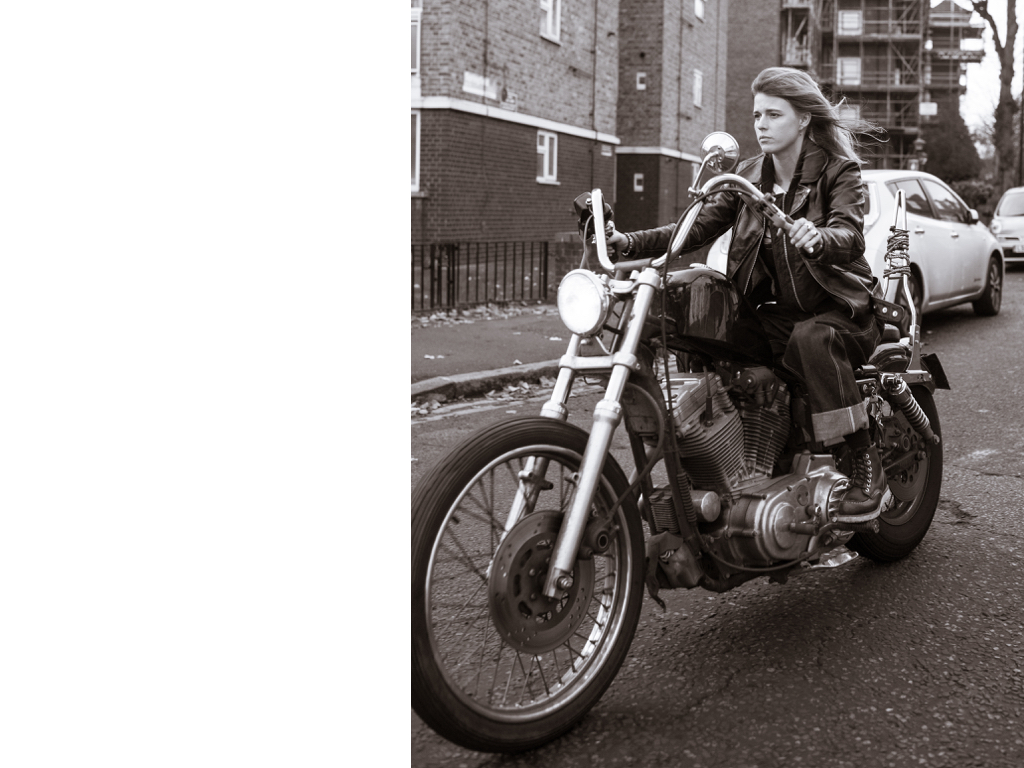 As I arrived out of the crisp British cold into Burds new working environment in Clapton I felt a sense of comfortability and homeliness; a welcoming of business and life. Old-fashioned industrial sewing machines and boxes of denim samples were spread across the space, 80s punk echoed from a Mac and cups of green tea were being poured.
Founded in 2015, Ame and Tamara were brought together through a love of motorcycles; the ladies met at a motorcycling event, and bonded over seeing a gap in the market for denim that was fit for motorcycling yet still flattered the shape and needs of a woman, Burds was born. There is no question however that Burds is not just another denim brand. Steming from backgrounds of lingerie juxtaposing with denim and menswear design, both Ame and Tamara bring a sense of functionality and practicality back to denim, whilst still maintaining attention to what a woman wants from her jeans. That is particularly a woman who bikes; as Ame confidently tells me, "there wasn't much out there for women who ride bikes, there was room for design that has a purpose or a function but still looks great and fits well."
"It's been one of the best things for the brand, because we're at such different ends of the spectrum." I asked Tamara about this interesting juxtaposition, eager to understand how such a contrast in aesthetics developed into such a unique offering of denim. "I design lingerie, so I think about different body shapes, what flatters and how everything fits on a woman's body… whereas Ame comes from the other end, most recently in menswear & on more technical and specific fabrics." Ame replied, "Yeah, I think of more tough, harder style". Tamara smiled, in conversational unison with her design partners thought processes. "In the middle, we find a really good compromise on stuff" Tamara asserts, "it helps, you need other people's opinions. We get to take the best of each other's ideas and knowledge, and put it together".
As the duo are also creating clothing within an era of environmentally aware start-up designers, I pondered whether sustainability was also one of their ethos, raw denim after all, can be one of the greatest areas of sustainable offering, from its cotton development and its mass production. Pointing to one particular pair of jeans from their latest collection, Burds explained how the denim was sustainably washed, with less scraping and was created on an ozone machine, with less water involved, and no chemical sprays. I wondered how this would carry forward, Tamara replied "Next season, we plan to start working with a lot more organic fabrics to make everything as sustainable as possible." Ame nodded, illustrating that Burds is not just a brand with a consumer offering, but also has a sense of awareness and indeed, maturity in terms of what their designs are offering.
I wondered what types of people the brand had attracted so far. "We get quite a range of customers. We mainly get women who ride and want to wear something that is suitable and technical, as well as denim that looks good… we've just introduced a type of denim that has a Dyneema Weave so it's 4x stronger than normal denim, and for this season, we've also done a style called the scuba choke jean, which is made from super drying neoprene – perfect for when you get caught out in the rain. Ultimately the Burds girl is an adventurer, of any kind. We also get men buying for partners – men who ride bikes who want their partners to be involved.. Then we have customers who just want a really well made, good quality pair of jeans that is gonna last. They like the brand and the ethos".
The approachability that I felt when arriving into Burds' new studio seems to echo through the brand; an honest and down-to-earth creation. As we moved outside to shoot the two girls on their beasts of a bike, this sense of normality once again showed its face. I saw that Ame and Tamara were just two down to earth people who loved what they were doing. As Ame noted, "We're really lucky that we're working on a brand that is in tune with what we love, so it doesn't feel like we're working at all."
As the girls raced around the corner, hair flying in the wind and shouts of directions echoing through the peaceful streets of Clapton, I couldn't help to feel that I too wanted to be just like them, a Burds girl, motorbike and all.
Images by Cleo Glover
Words by Jasmine Banbury
Ame and Tamara are both wearing pieces from Burds
'The more I learn about life the more I love my motorcycle' mug