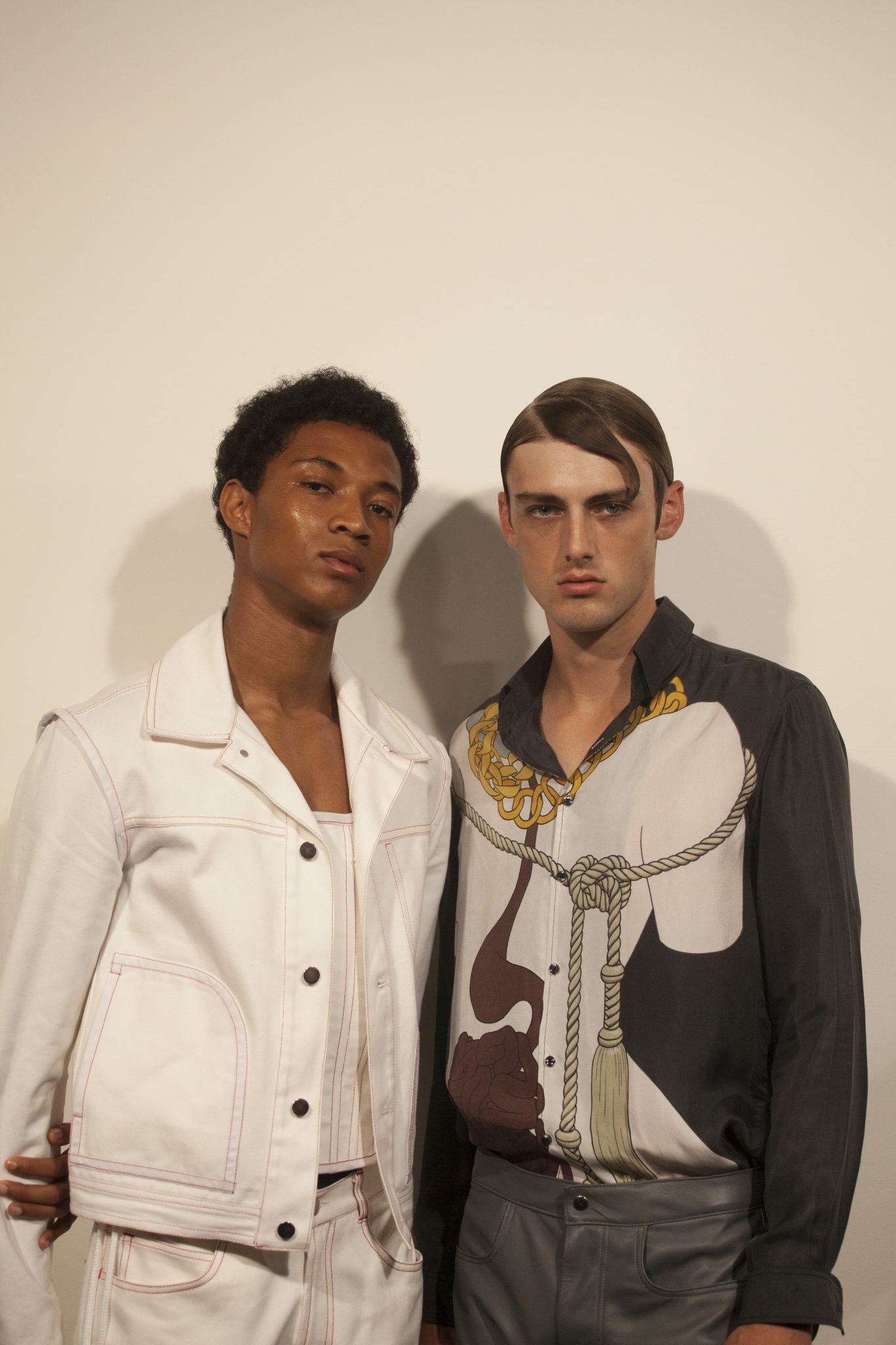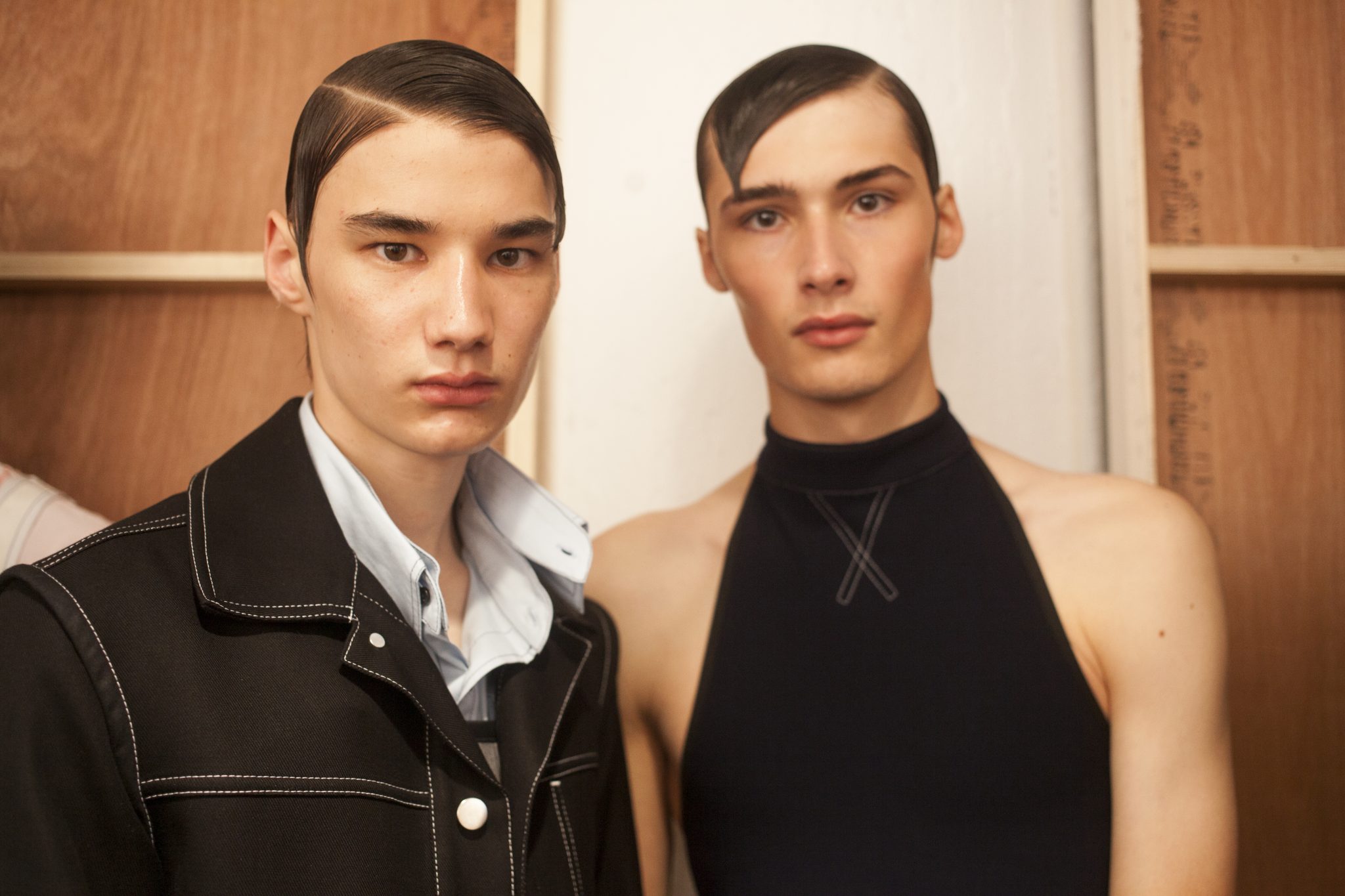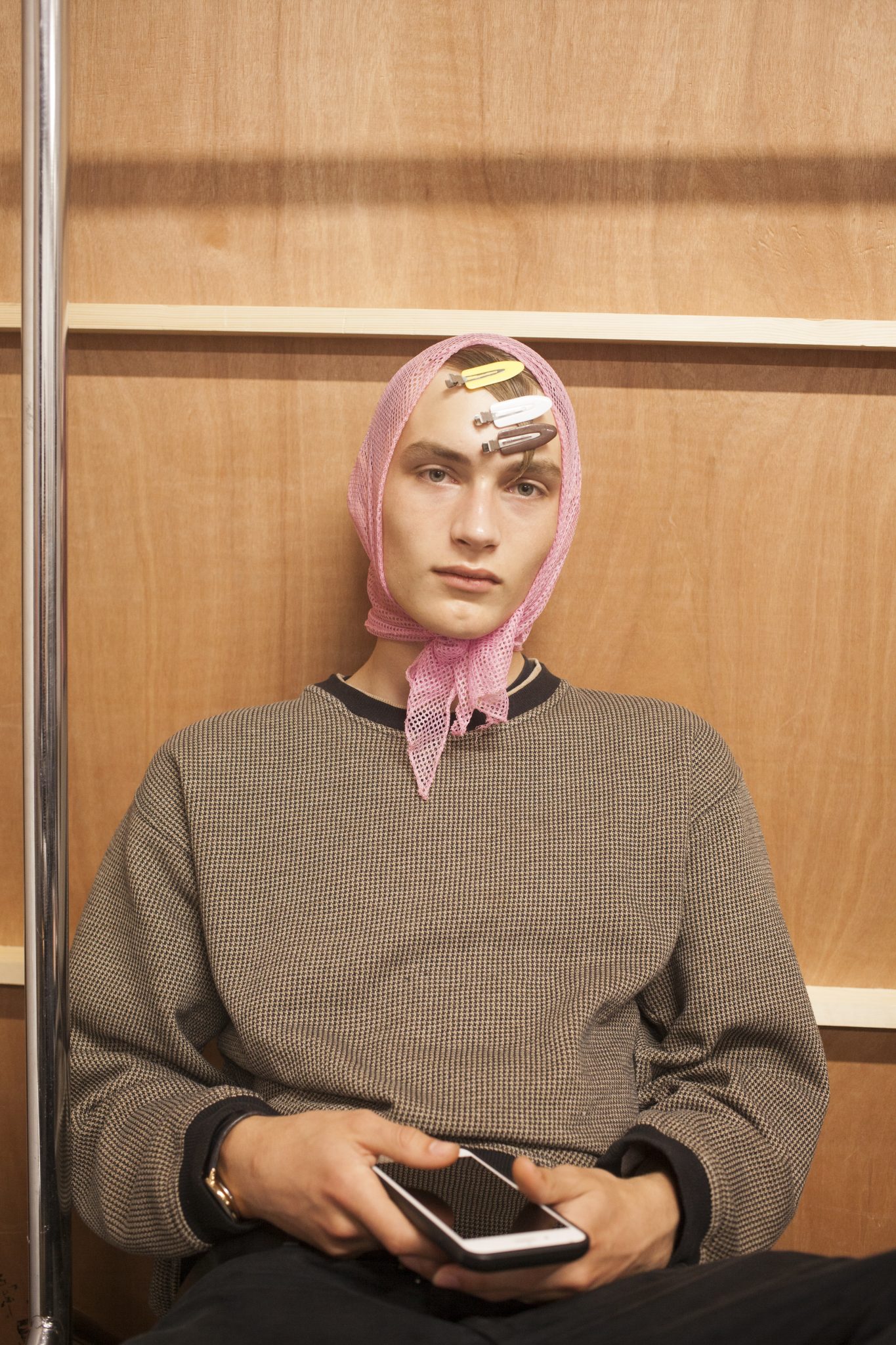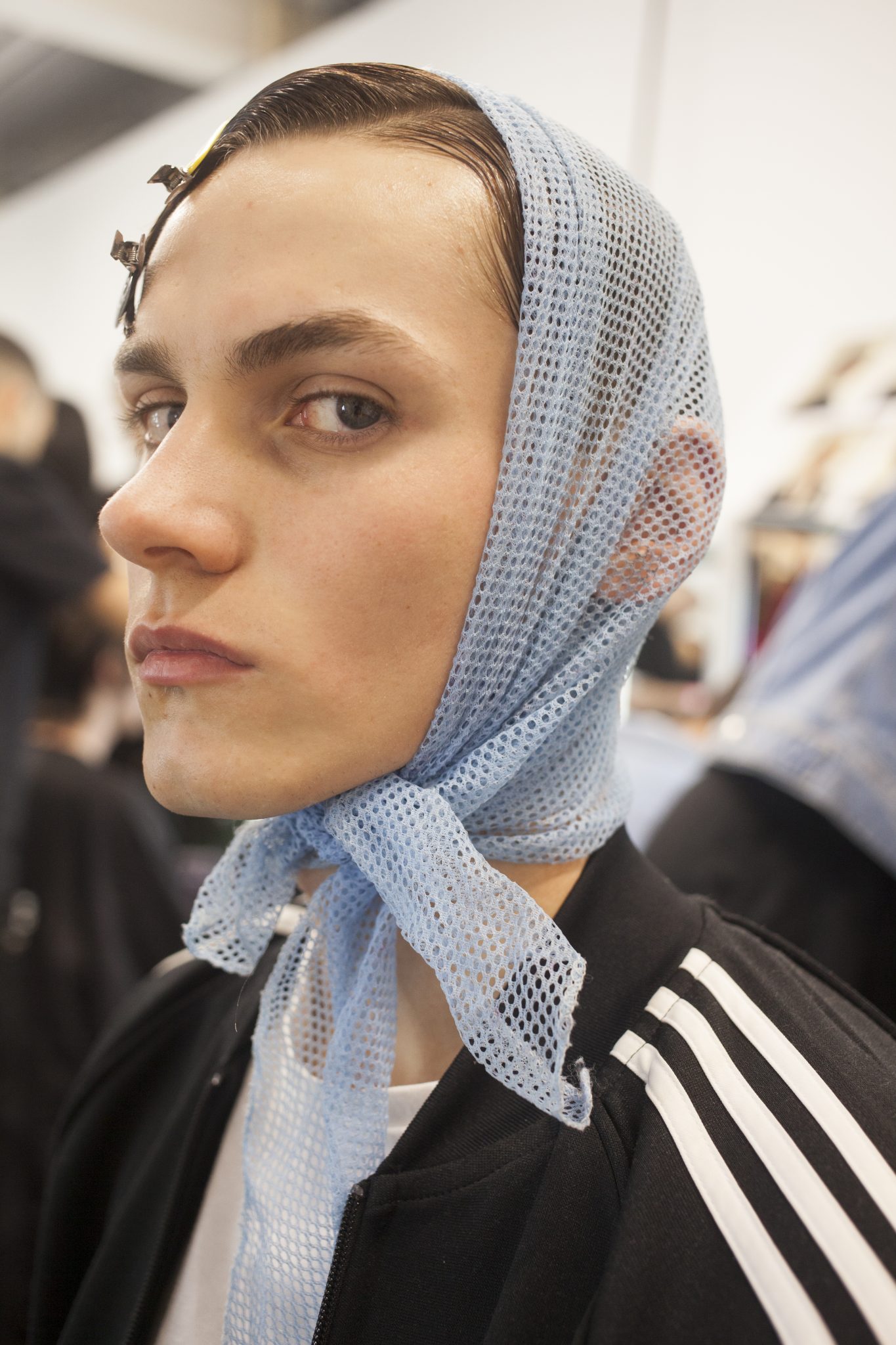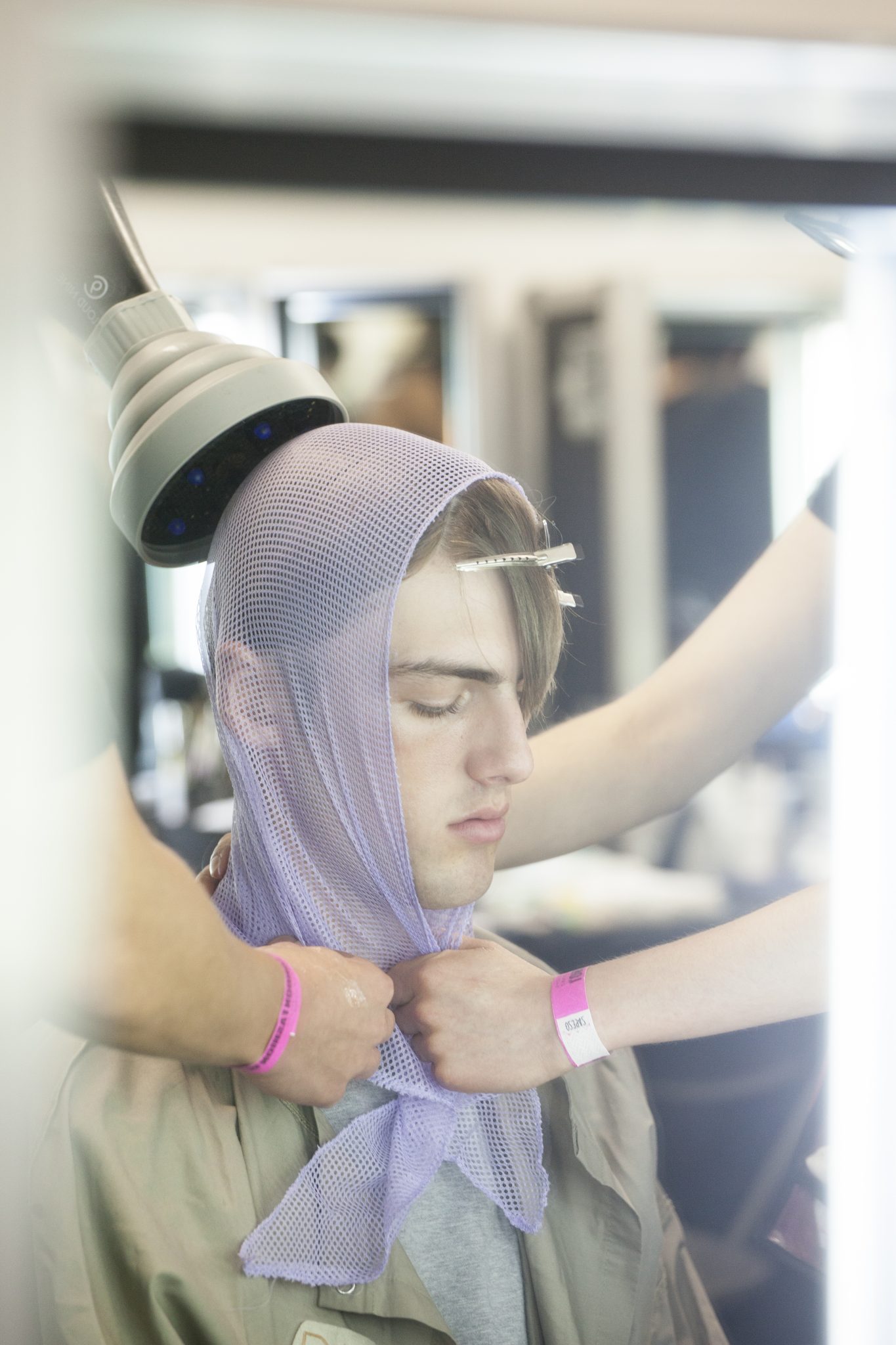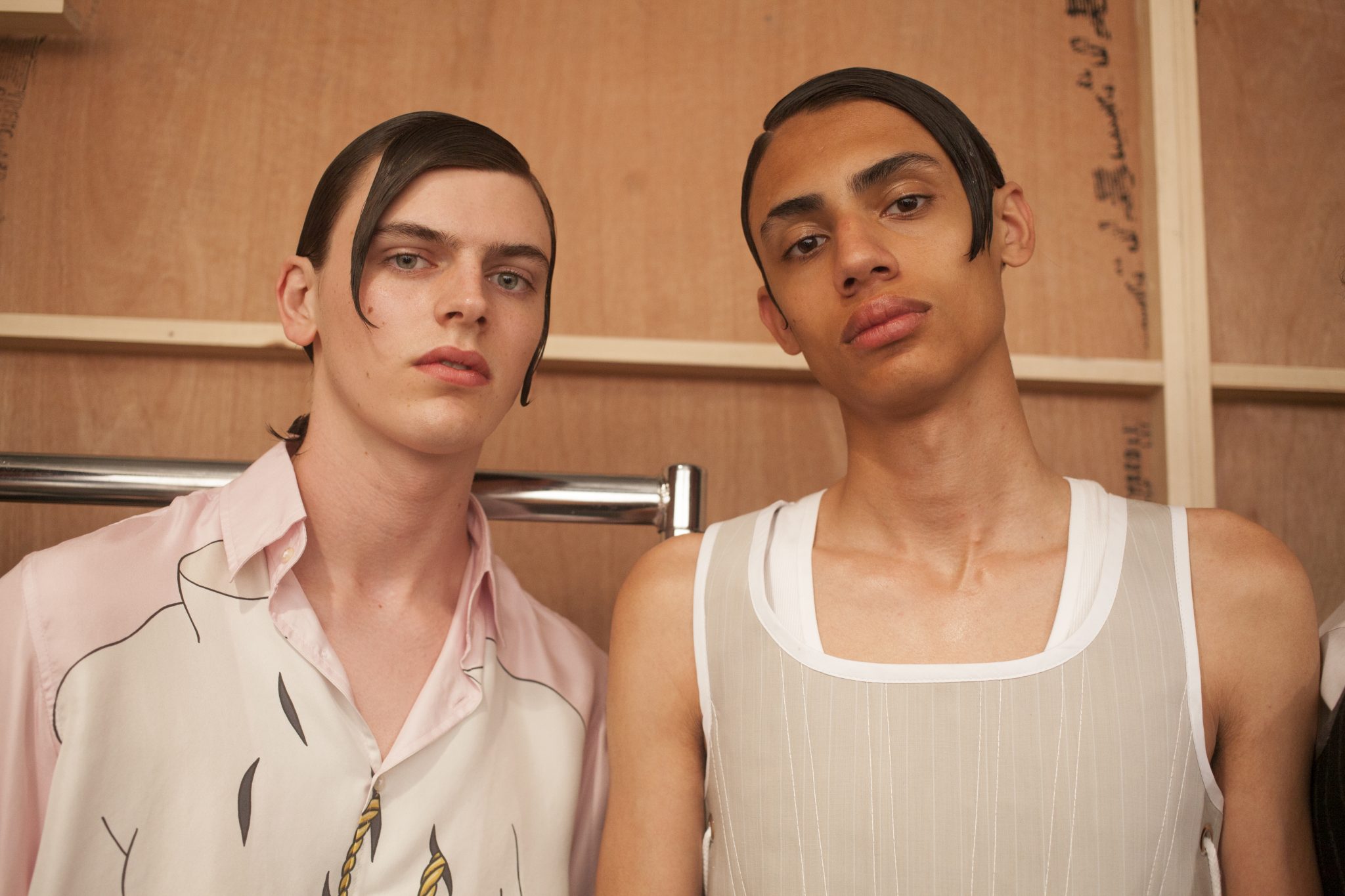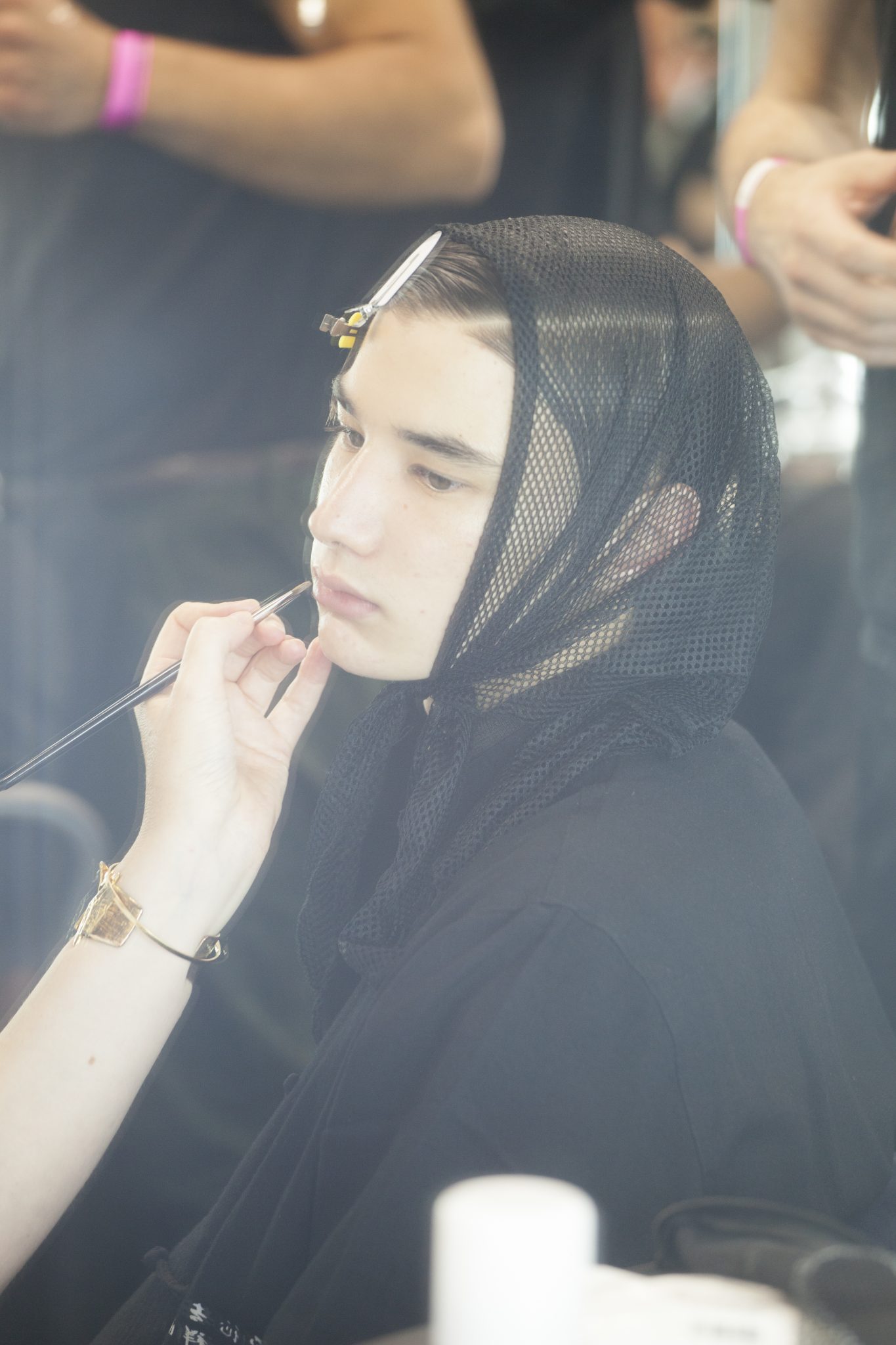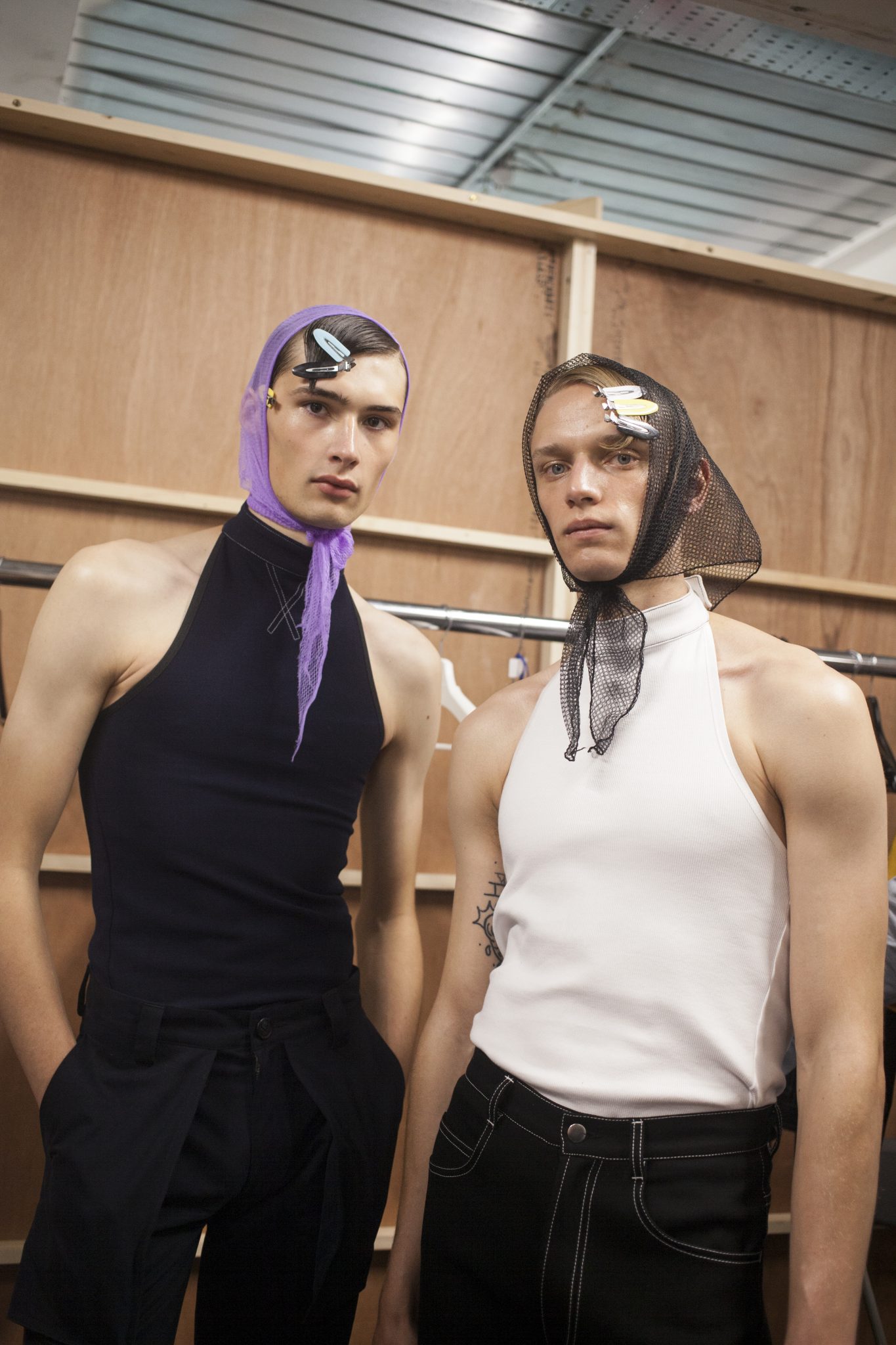 For his first runway show, Daniel w. Fletcher bathed the BFC showspace at 180 Strand in a warm orange, gradually giving way to the normal bright catwalk lights, echoing a sunrise that signals the beginning of a new day. For SS19, Fletcher's man is ready for another day in his monotonous business world, yet signs of the night before suggest an escape from an environment that suppresses freedom and supports convention.
All of the usual hallmarks of the business uniform were here; the practical overcoat, the tailored single-breasted jacket, the Oxford shoe (courtesy of Christian Louboutin) but all reworked through Fletcher's choice of fabrics and details for the businessman gone rouge. Slits in the trouser hems create a subtle flare and allow greater movement whilst halterneck tops gives a feminine edge. The contrast of masculine and feminine elements can be seen as a comment on the struggles women face in today's often misogynistic workplace. This is represented in Fletcher's use of corsetry, flipping its historical context to convey the constraints of workers in the financial sector. Ropes connected seams and hung loose from sleeves, while the quilted vests created a fitted silhouette. A collaboration with artist Caitlin Keogh continued this idea with printed silk shirts showing Grecian female busts covered in ropes and chains, an ode to the struggle of women breaking out from oppressive stereotypes, and thus challenging gender stereotypes in general.
The businessman may seek to return to the freedom of the night with untucked hems and leather pieces that suggest a darker side. Yet he carries on as normal, holding his 'Danny's Hardware' briefcase onwards to another working day, as hardworking as the clothes on his back.
Words: Alison Black
Images: Georgia Sillitoe