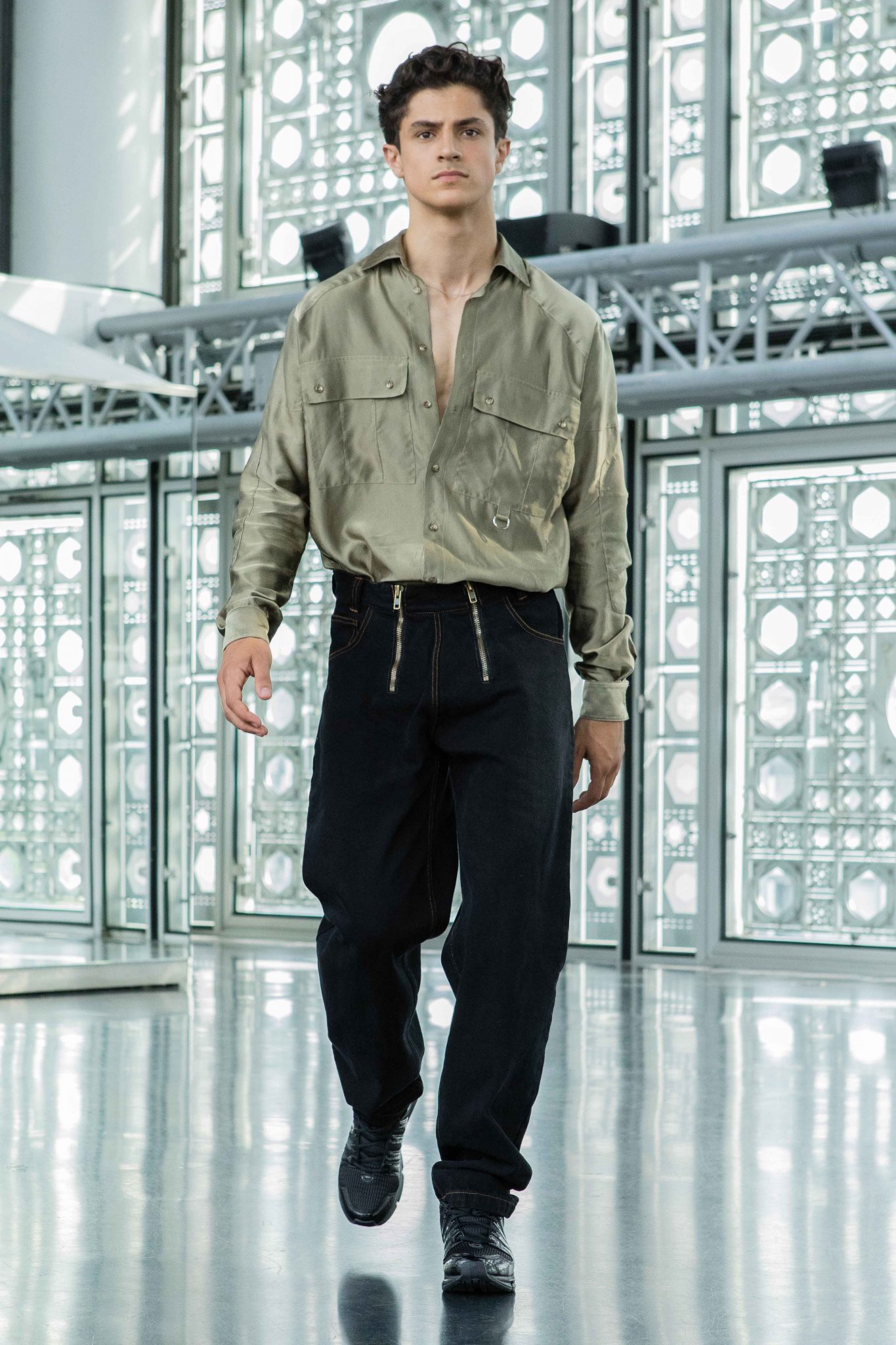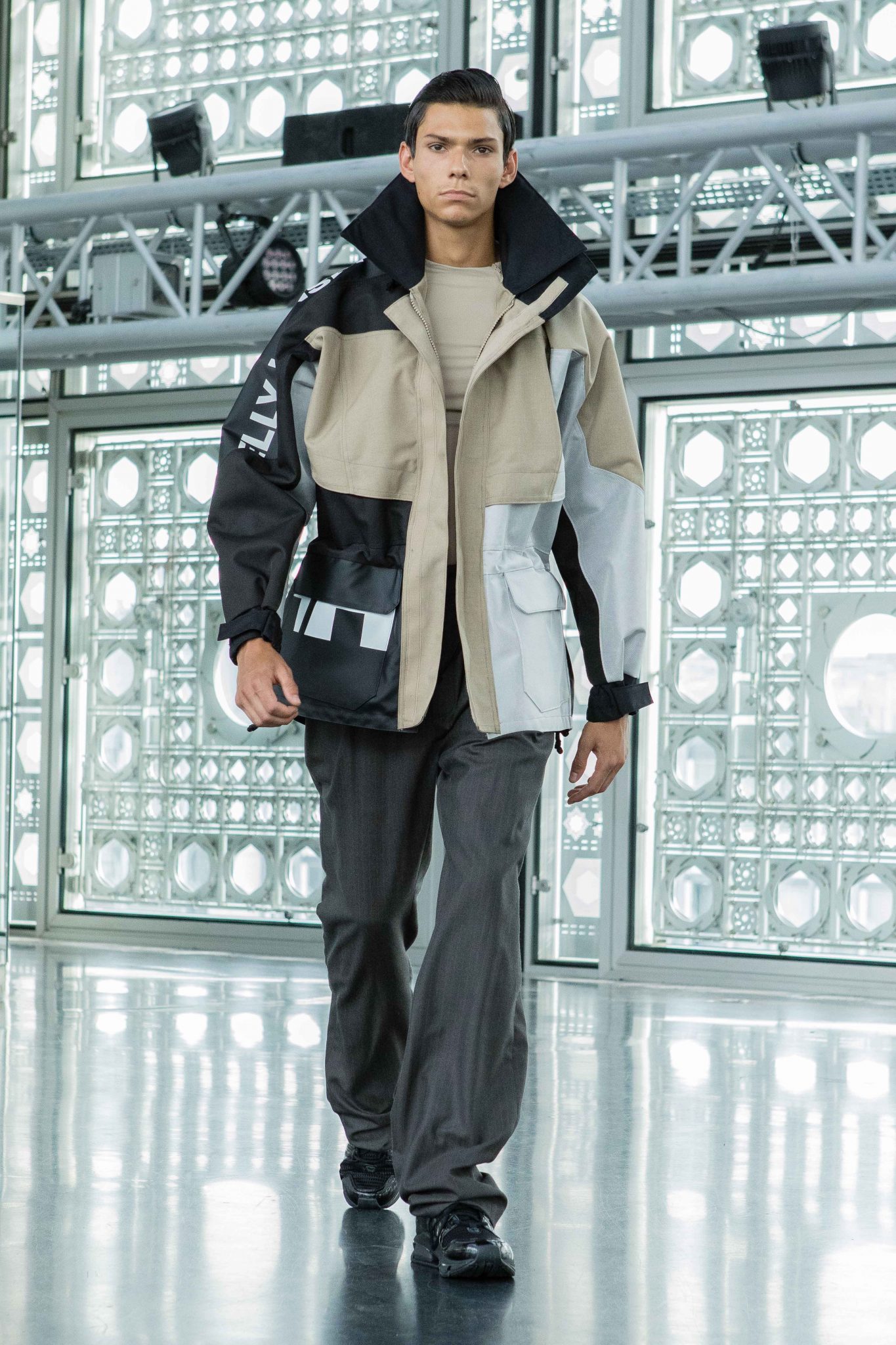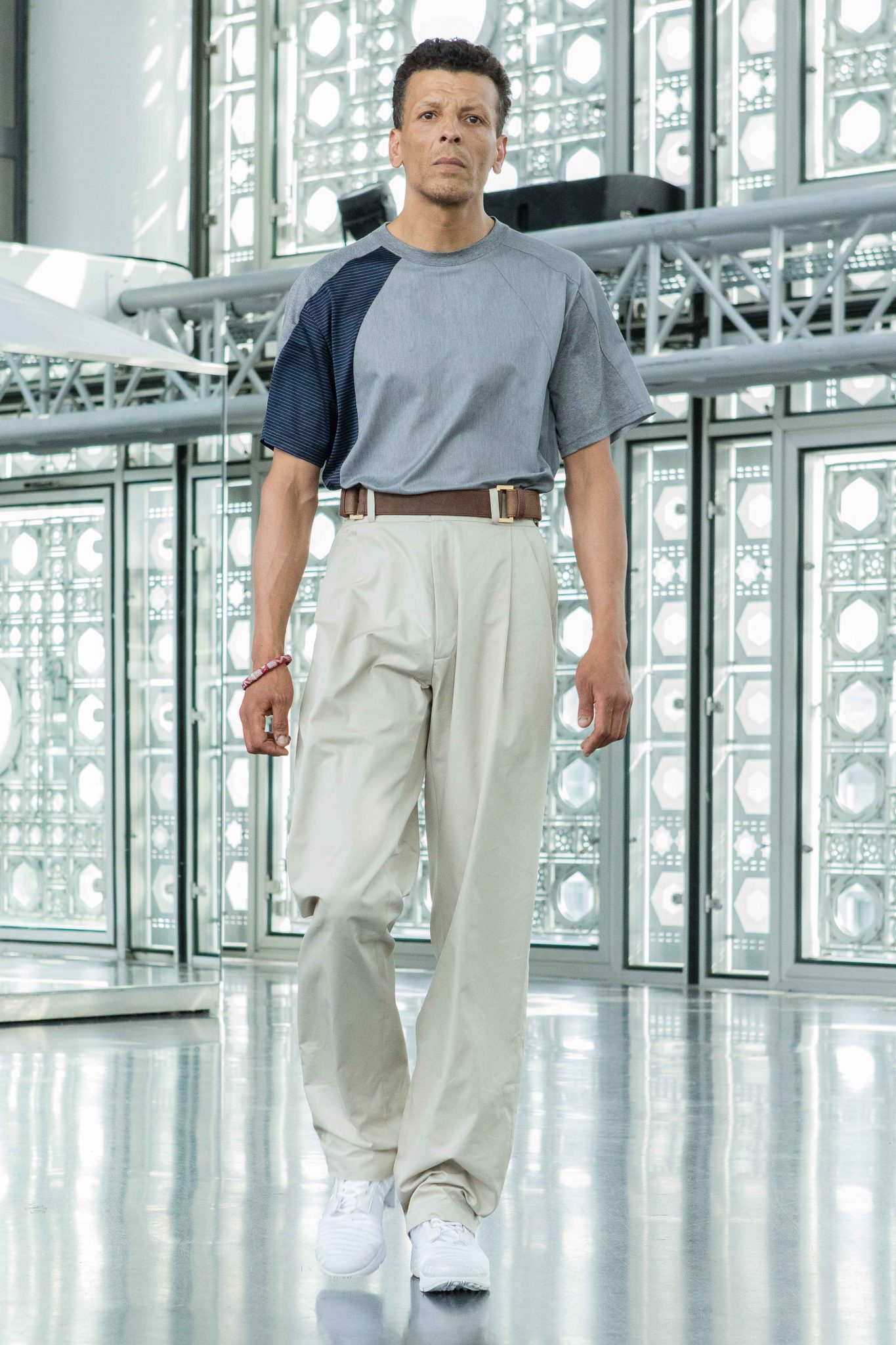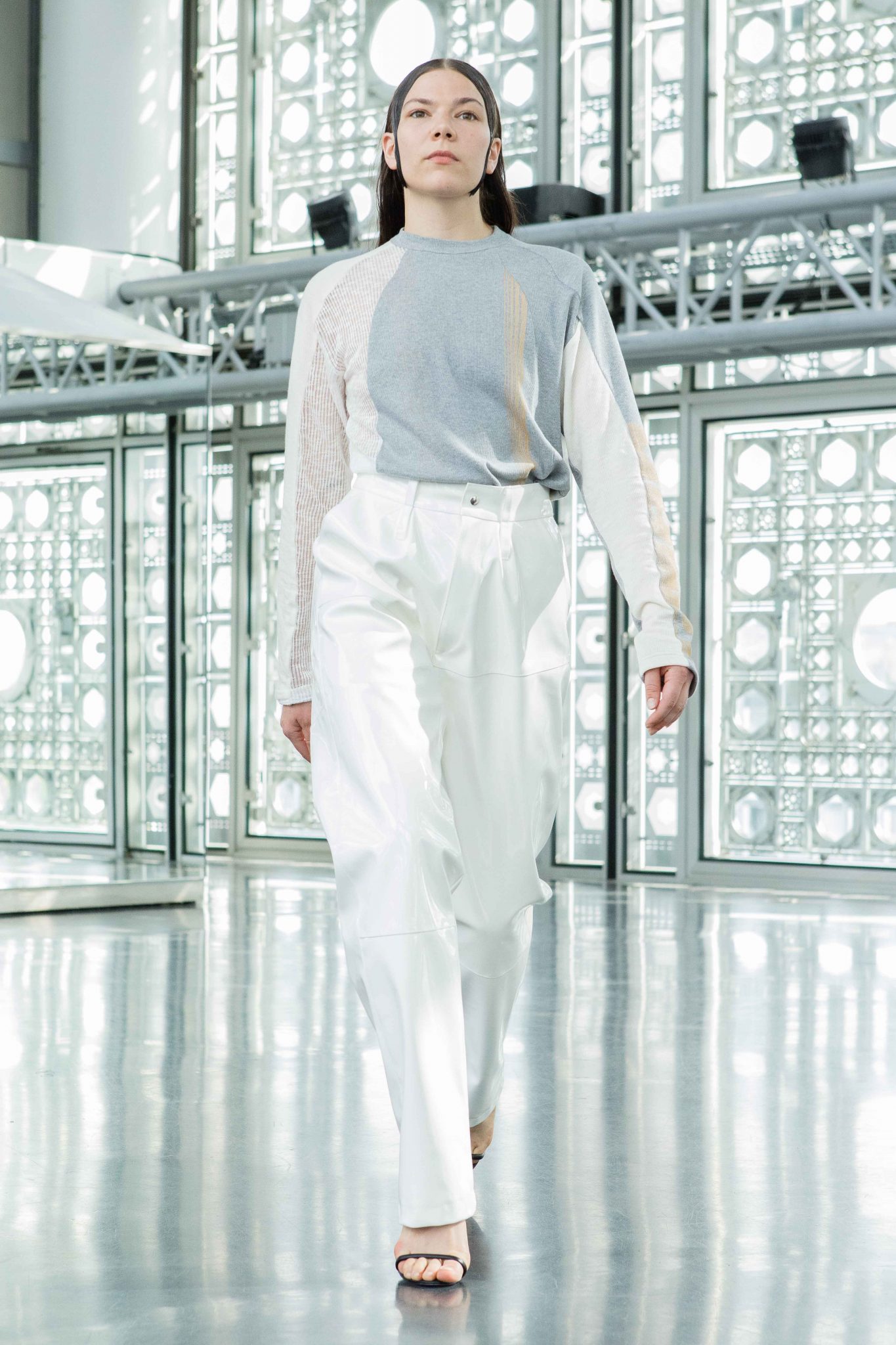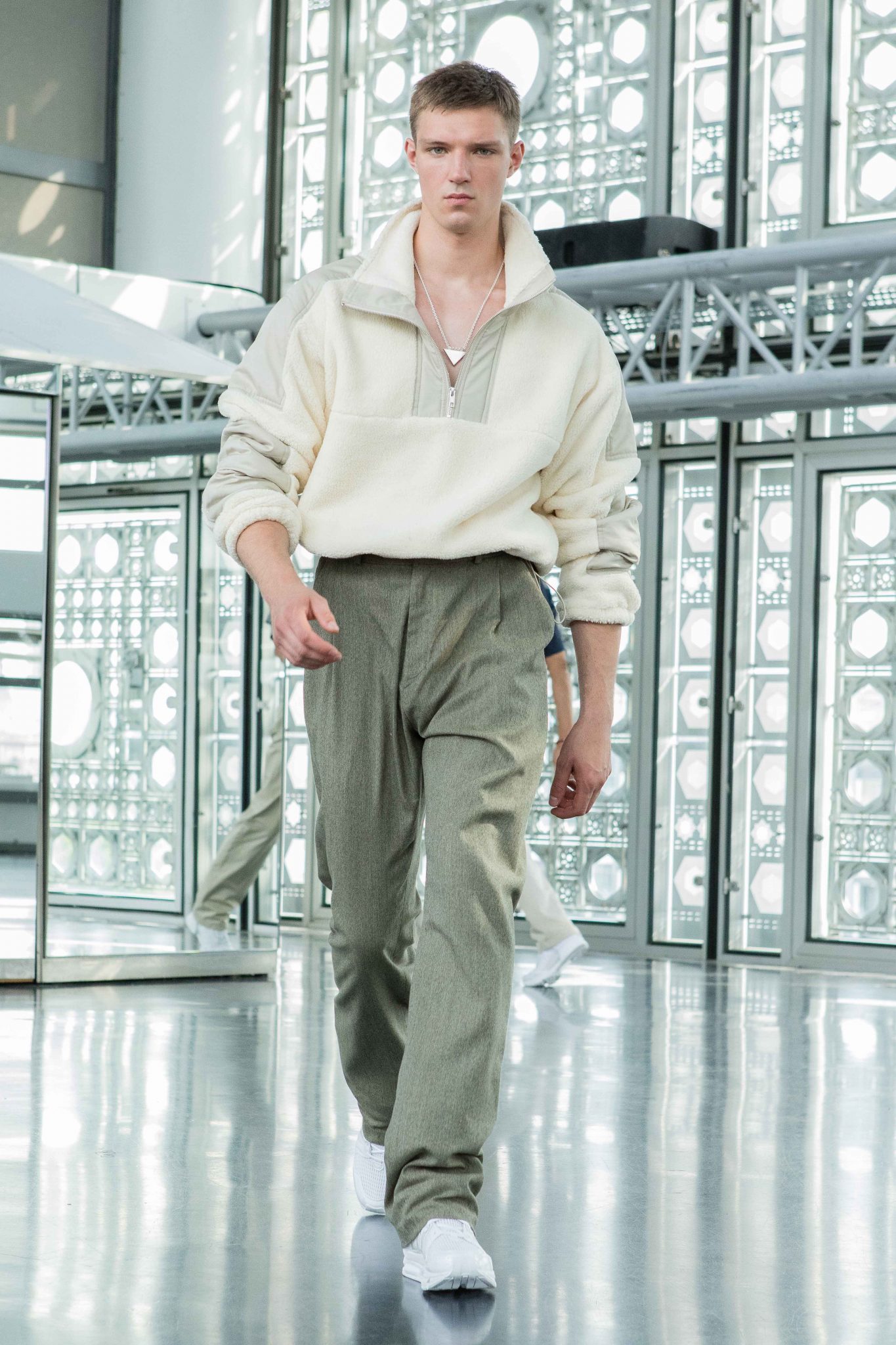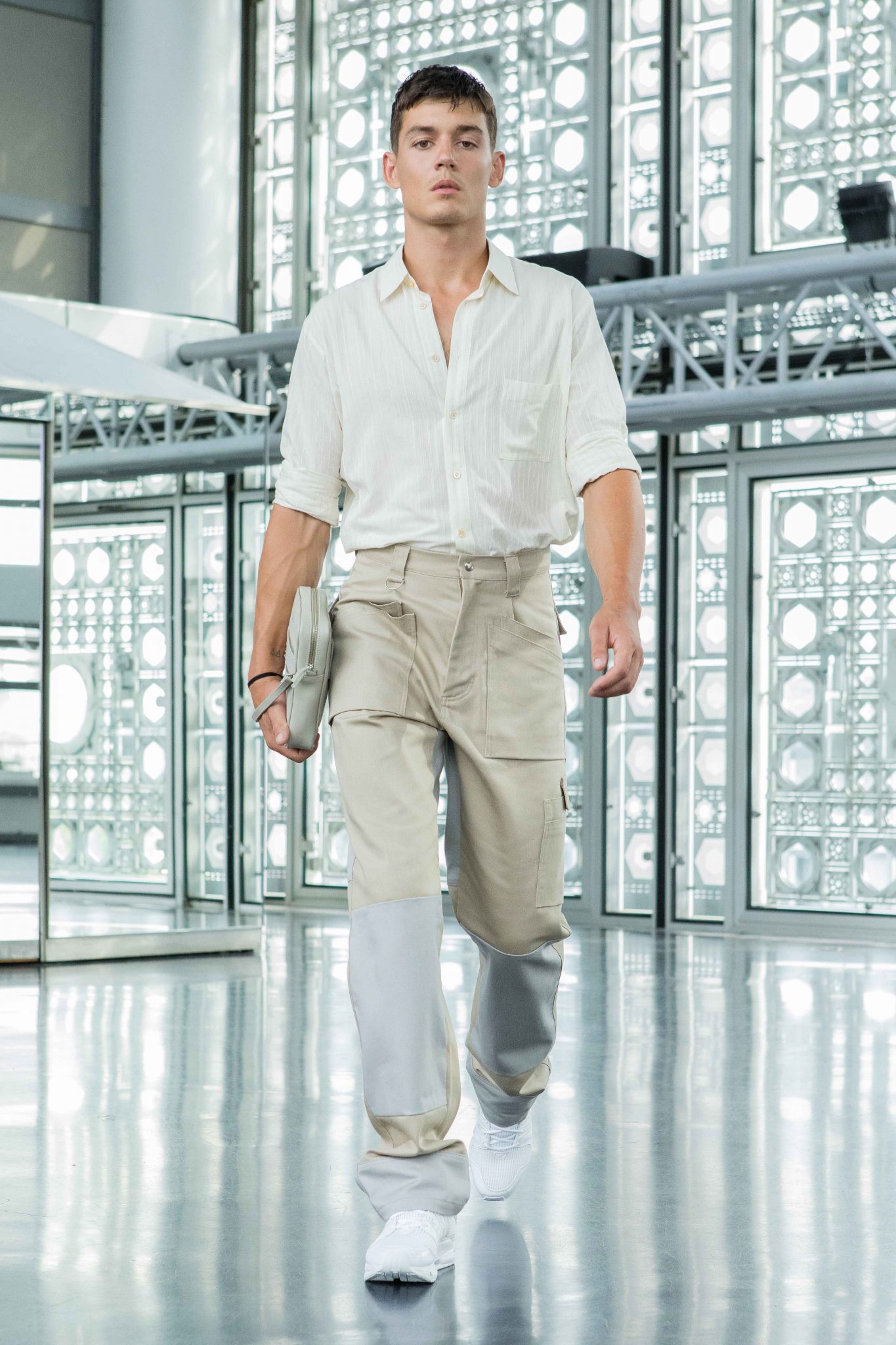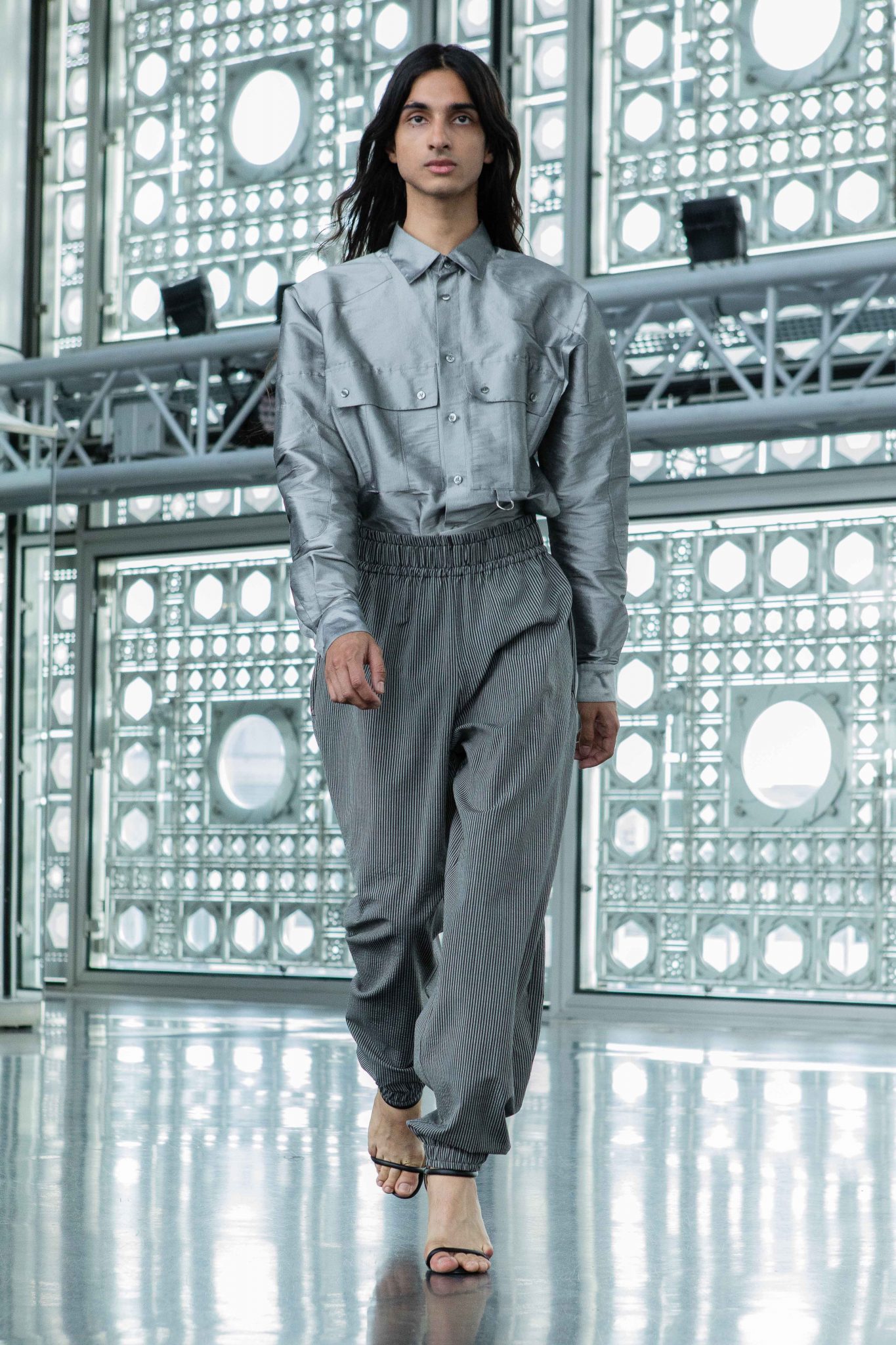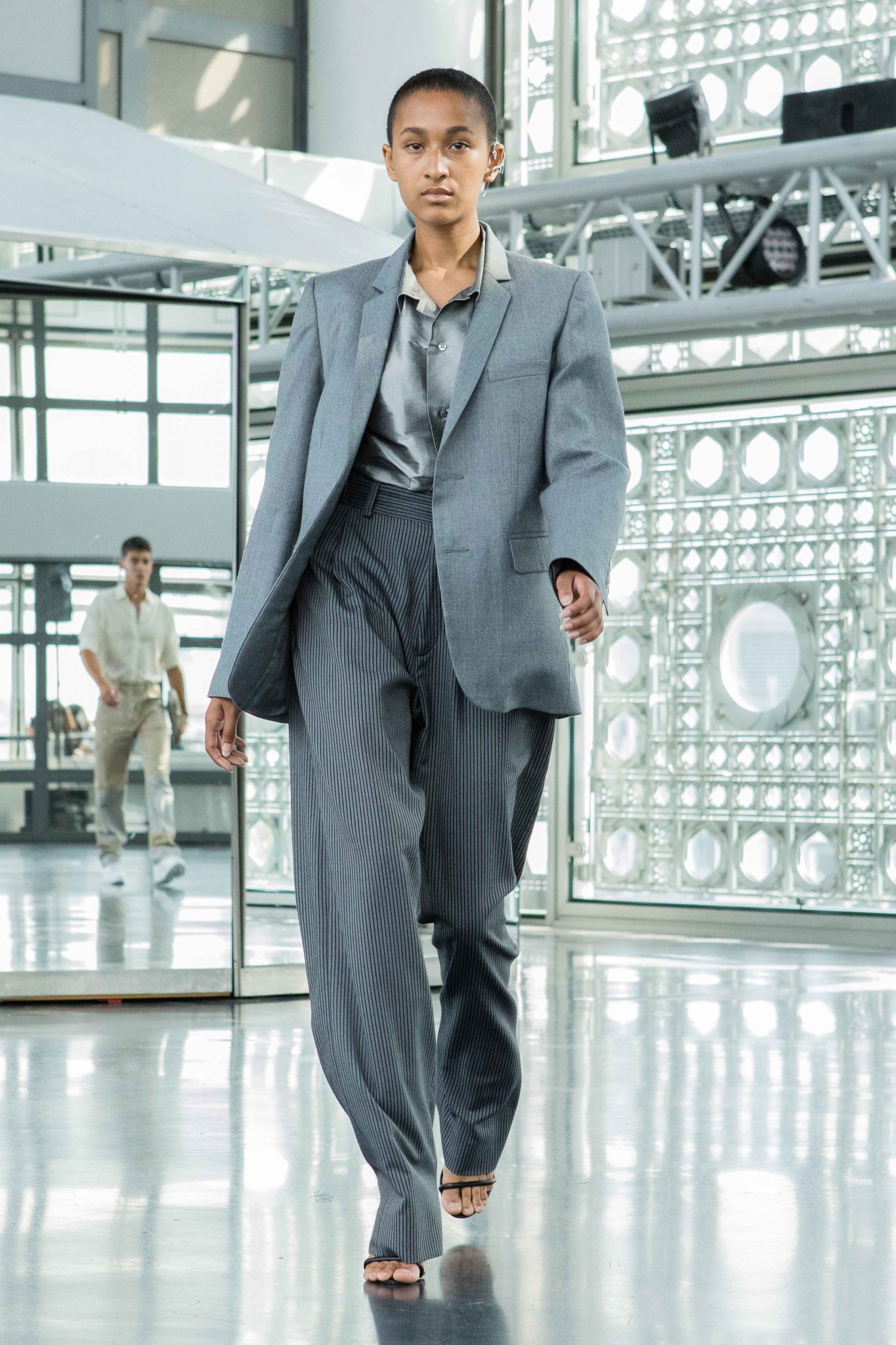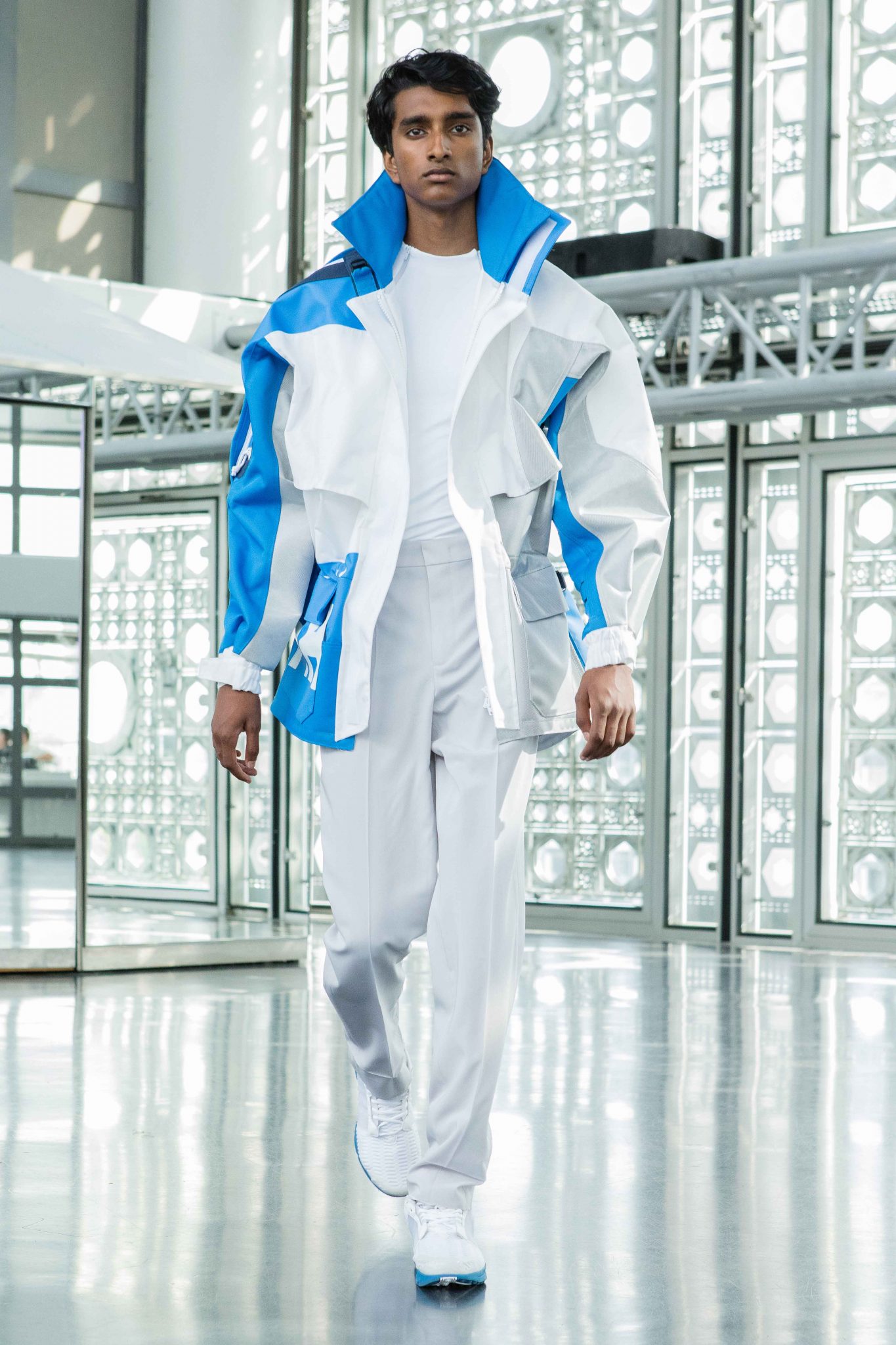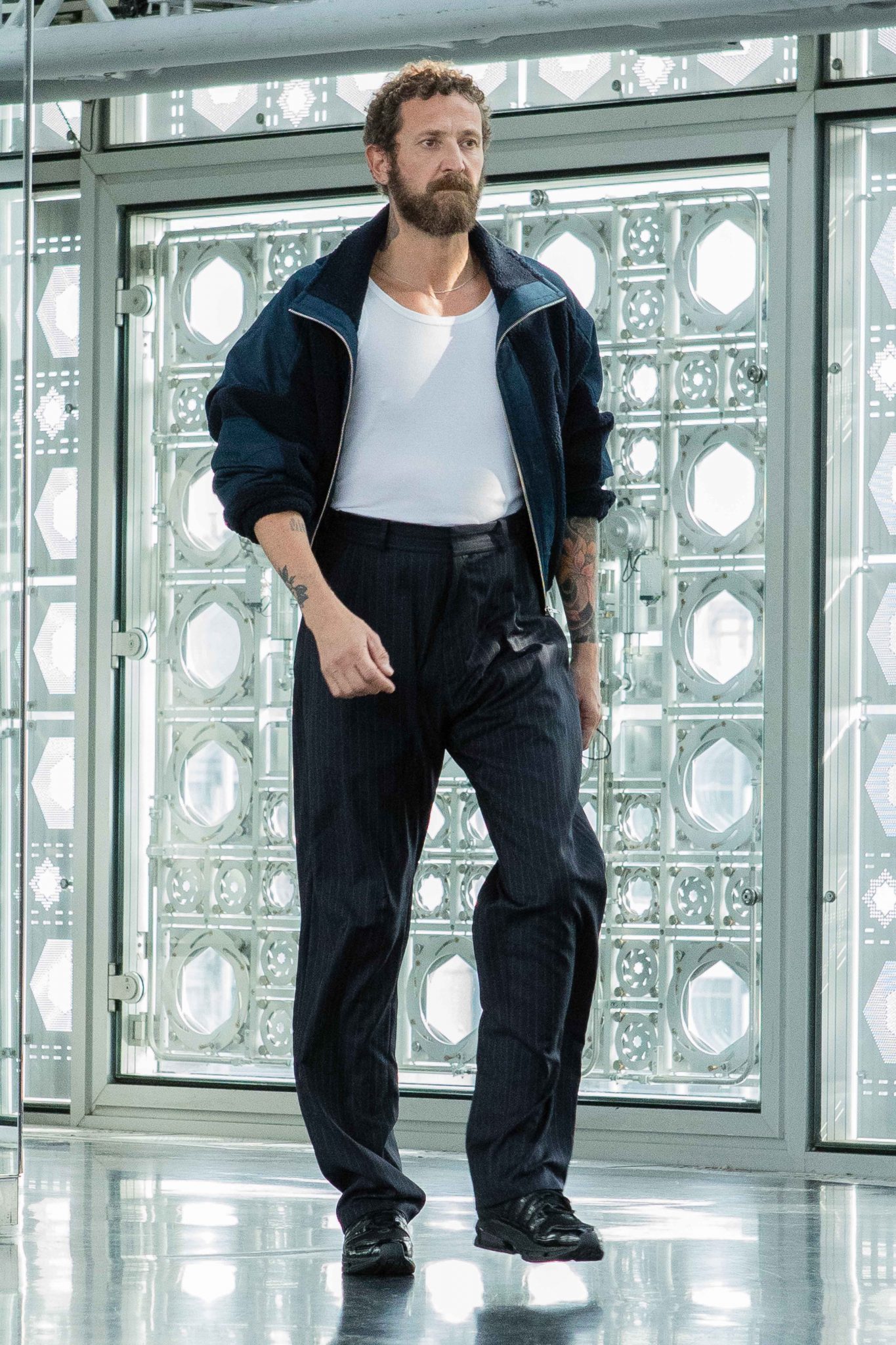 GmbH. Defined as a company of financial limited liability, suggests a object classed as an unidentified personality, an adjective for what could be nothing but also could be something – and in true retrospect, the utilitarian spring/summer 18 of GmbH remained unapologetically present, whilst also remaining understated at the same time. However, this Spring/Summer season saw design duo explore the current political landscape of Europe, personifying said subject through a realisation of inherited style and subsequent silhouette reuse and revival, to reveal a sense of a utopian Europe – a image free from borders and limits, that represents the possibility of better lives for all.
Through a muted colour pallet of silver, moss, black, white, grey and beige, this Spring/Summer saw GmbH introduce a collection of not only wearable characteristics, but also of an essence of style – a far cry from what fashion is considered to be, and indeed certifying the necessity for usefulness and the understated. In terms of silhouette, what signified utilitarianism but still noted the possibility of history and inheritance, was the use of traditional structures within a complete silhouette; the bowling shirt, the tailored pant, the sturdy belt, the travel bag, the fleece jacket – items that signify a journey in menswear but also act as key portraits within the menswear wardrobe.
It seemed that for this season, the importance of history and tradition was a clear force for such a wearable collection – for the duo behind GmbH, the importance of their inheritance from Turkey and Pakistan struck a cord of idiosyncrasy within an assemblage that presented the notions of 'statement' and 'understatement', within one introduction.
Words : Jasmine Banbury