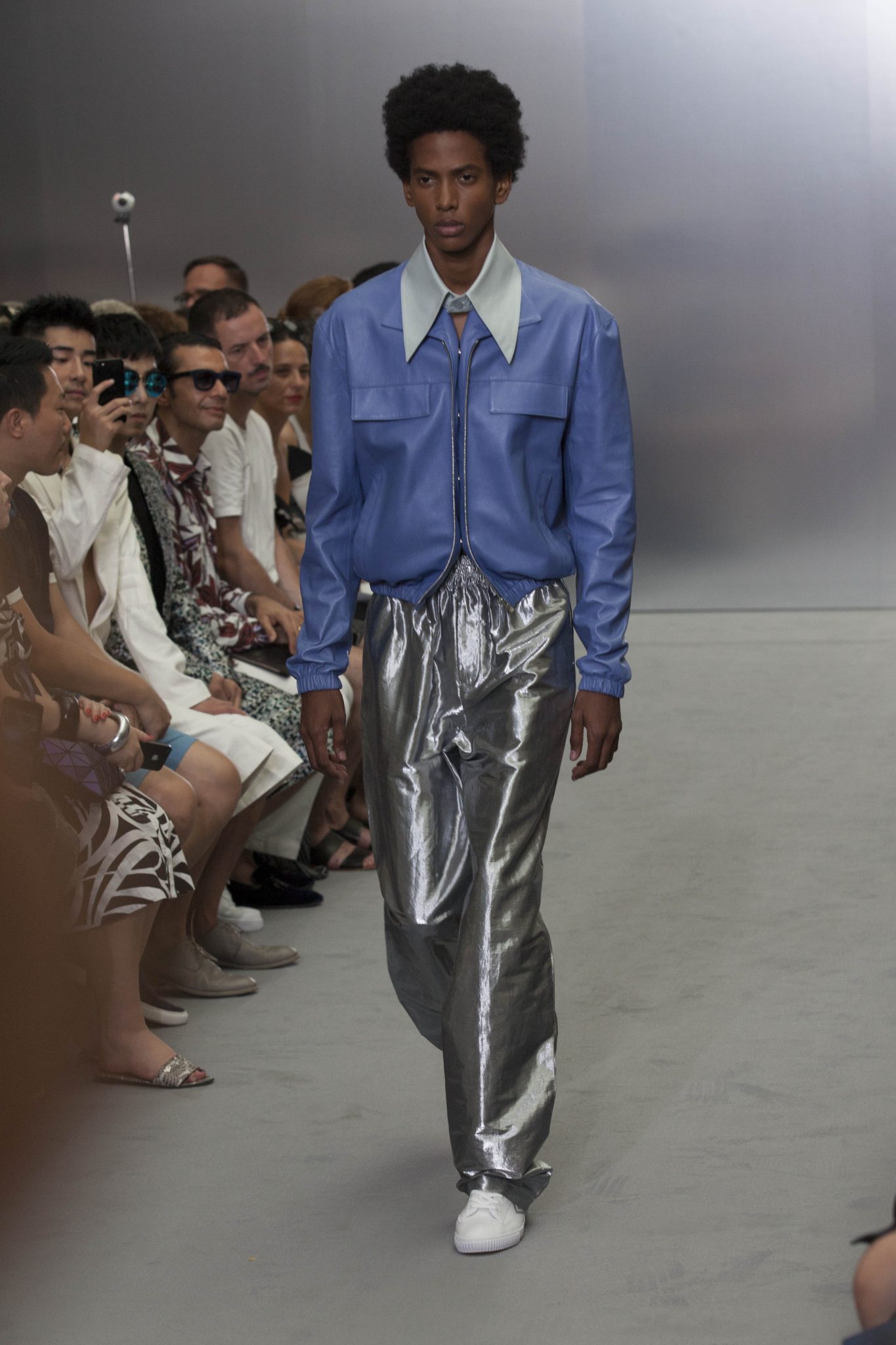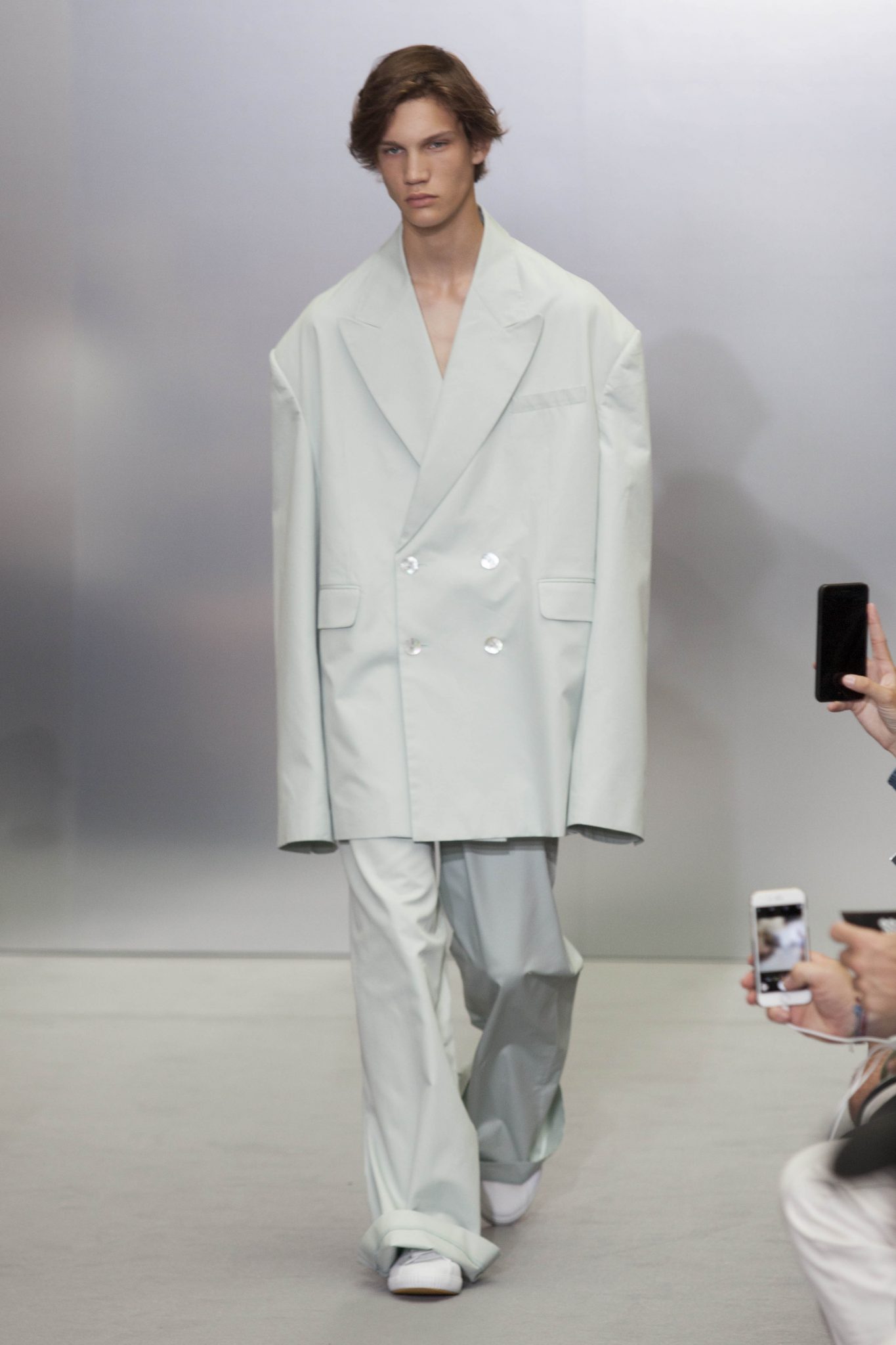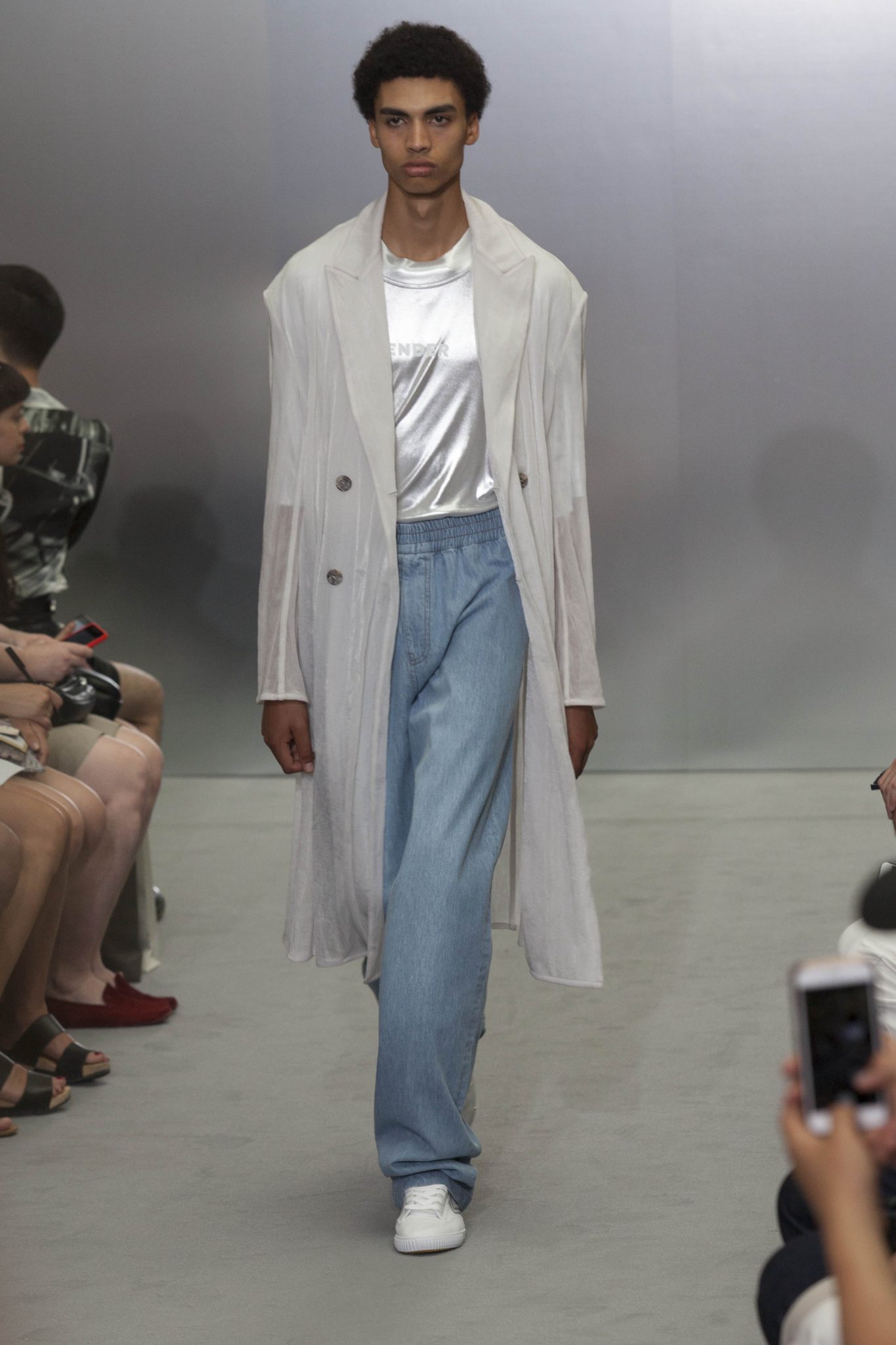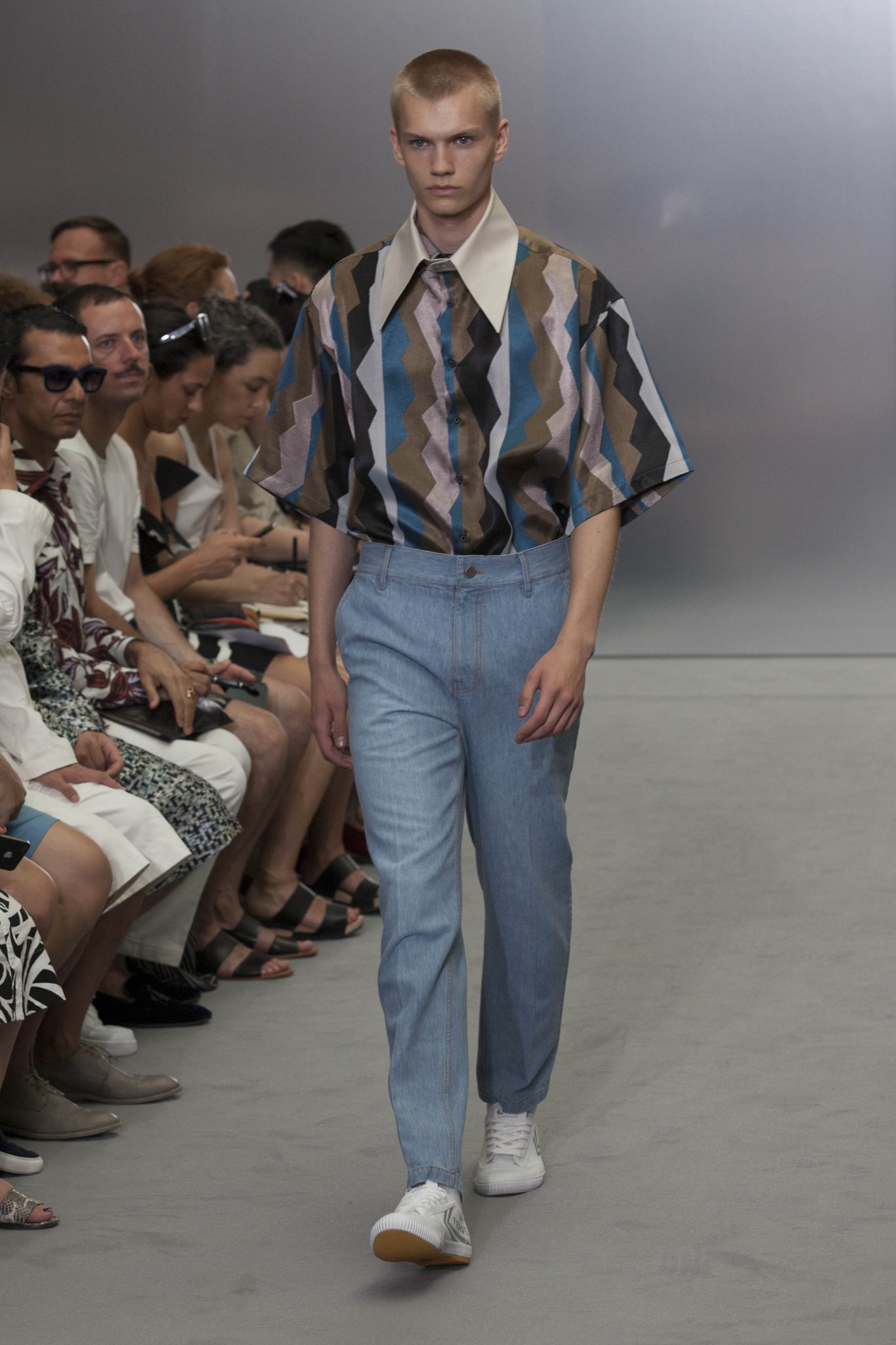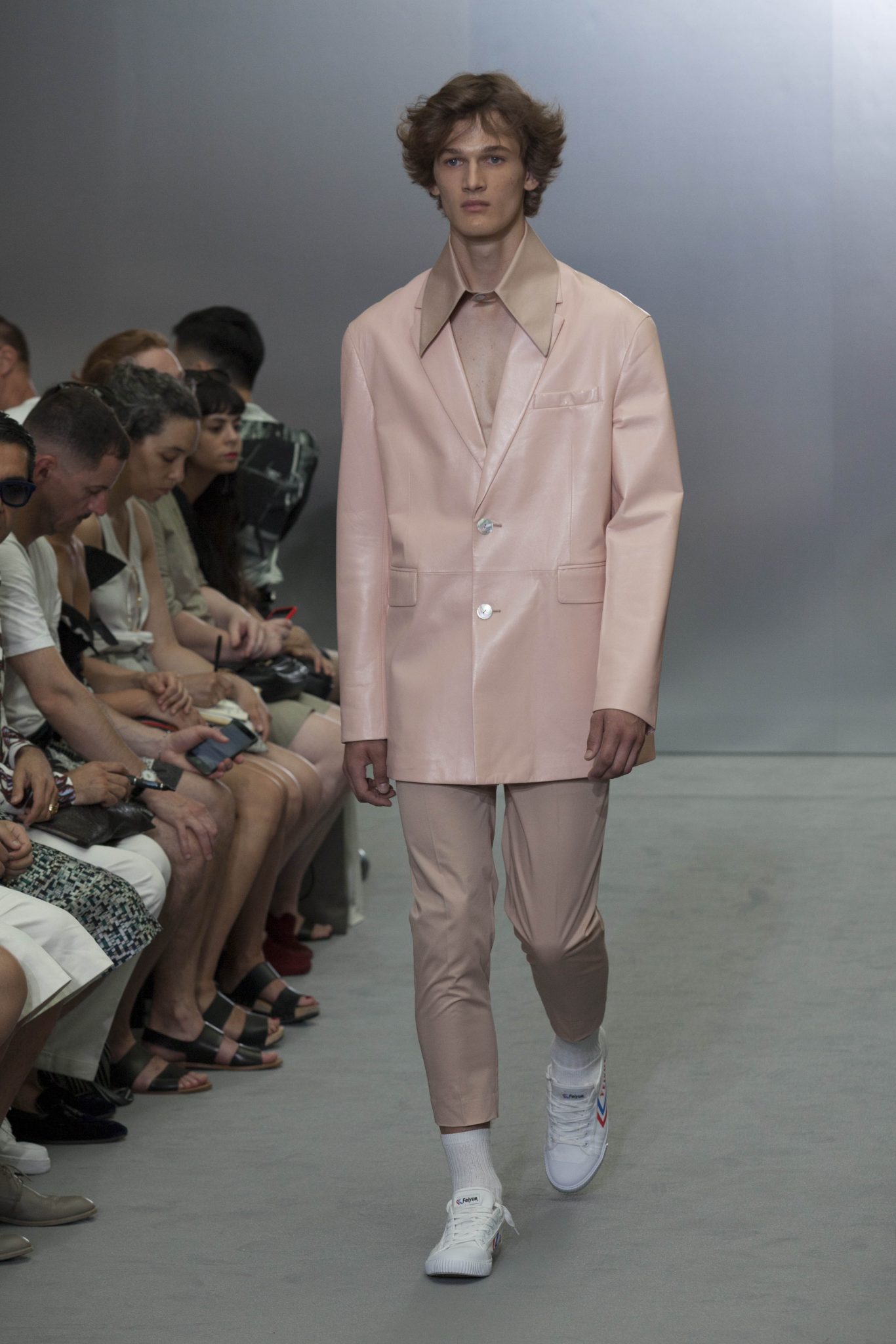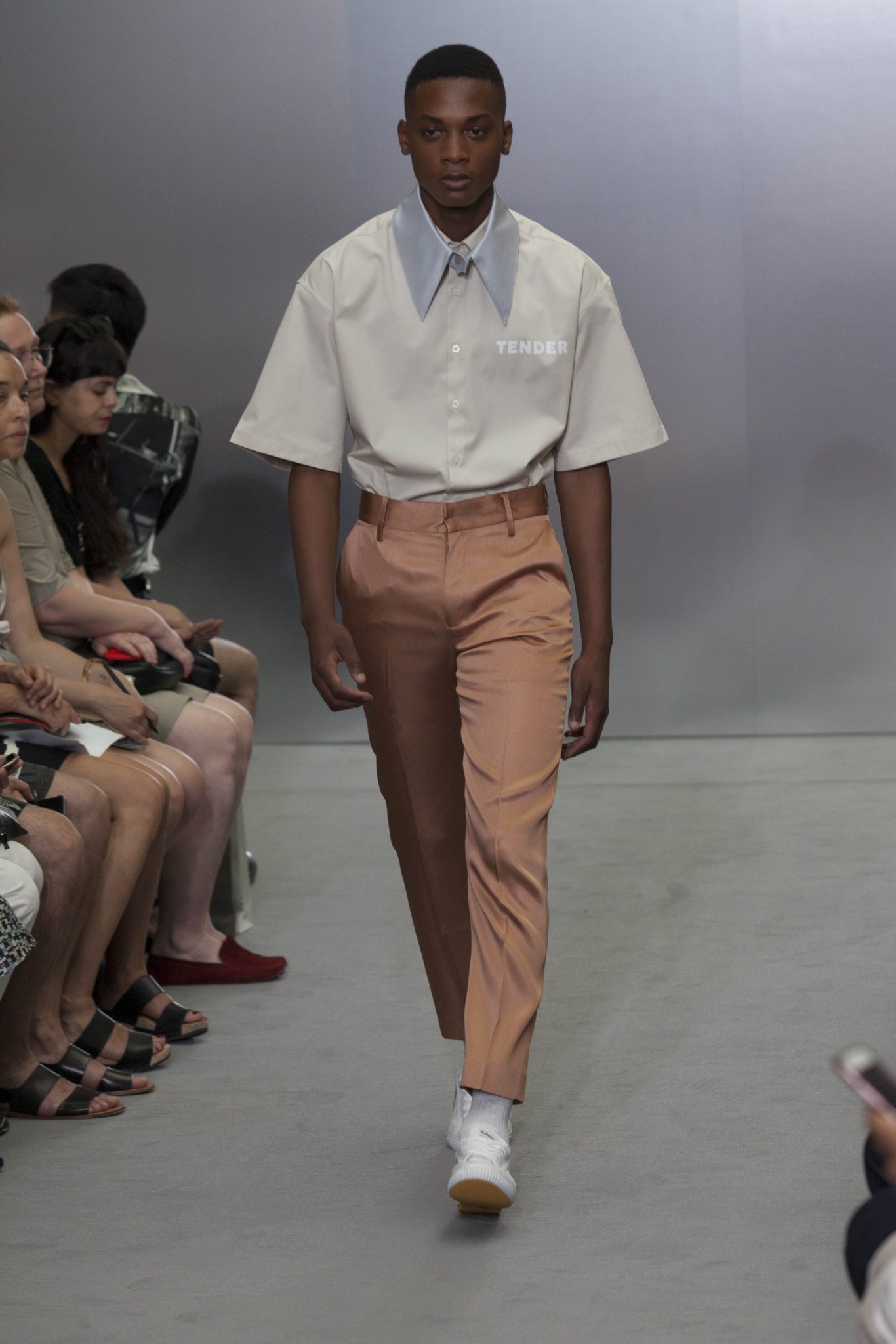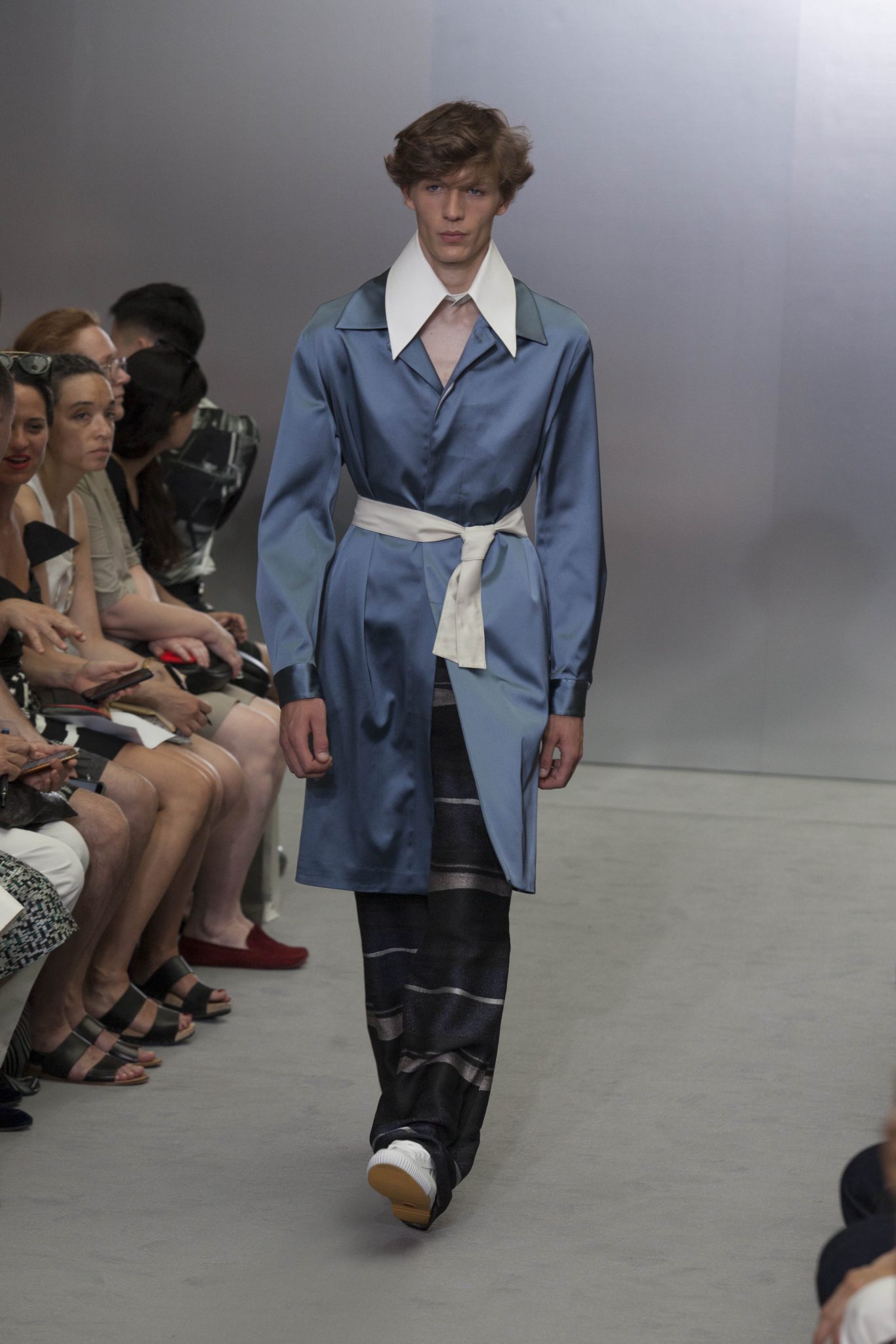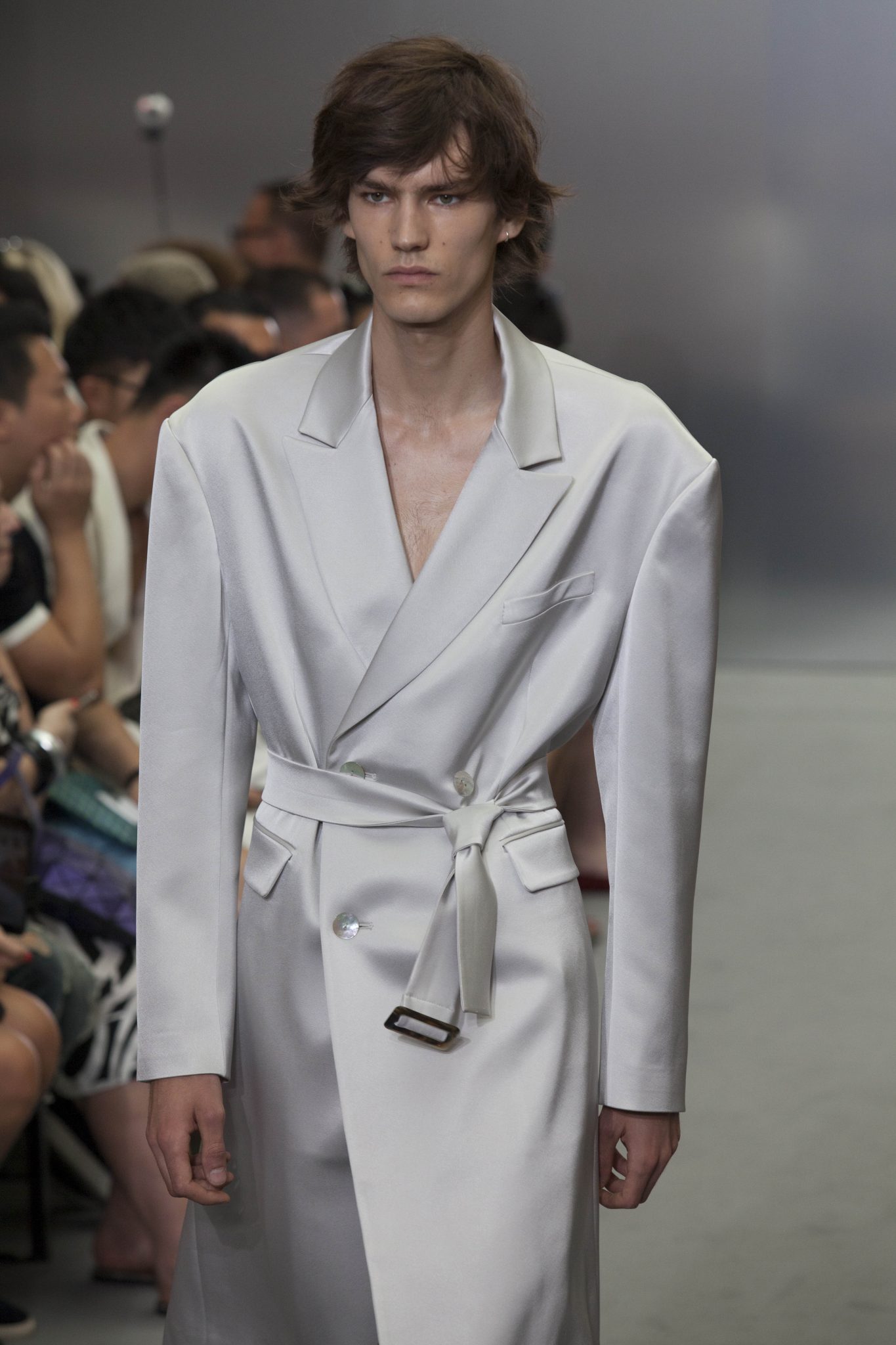 'Tenderness' – the feeling of peace, tranquility; an absence of the chaotic and obtrusive. 'Tenderness' revealed itself through Sean Suen's Spring/Summer 18 collection, a reminder of the peace and purism that can be found within design. Extracting inspiration from the pastel, soothing tones of German artist Daniel Sinsel, Suen deliberated a collection that transformed onlookers into a sense of calm.
Through shades of dusty pink, mint green, sky blue and cream, with accents of metallic blue and copper, free-falling draping collided with a sense of minimalist structuralism; a design portrait pierced by extended boxed shoulder lines, starch linear collar lapels and sharply tailored trousers. It was indeed an exploration into proportion and silhouette, an acknowledgment to drape and structure – two very opposing design qualities, but nonetheless an interesting partnership when explored. In order to further delve into this interesting juxtaposition, the chosen fabrication for Suen fought with and against each other – softly draped silks soothed patent textures, with lightweight cottons sympathizing with matt leather; partnerships created that were originally chosen to conflict.
It is true to say that, in a world of assiduity and exertion, a climate and environment of high pressure and intensity, Tenderness can be found in tranquility; and 'Tender' was that of Sean Suen's spring/summer 18 collection.
Words: Jasmine Banbury 
Photographer: Alexis Negrin