Huishan Zhang – London Fashion Week – AW18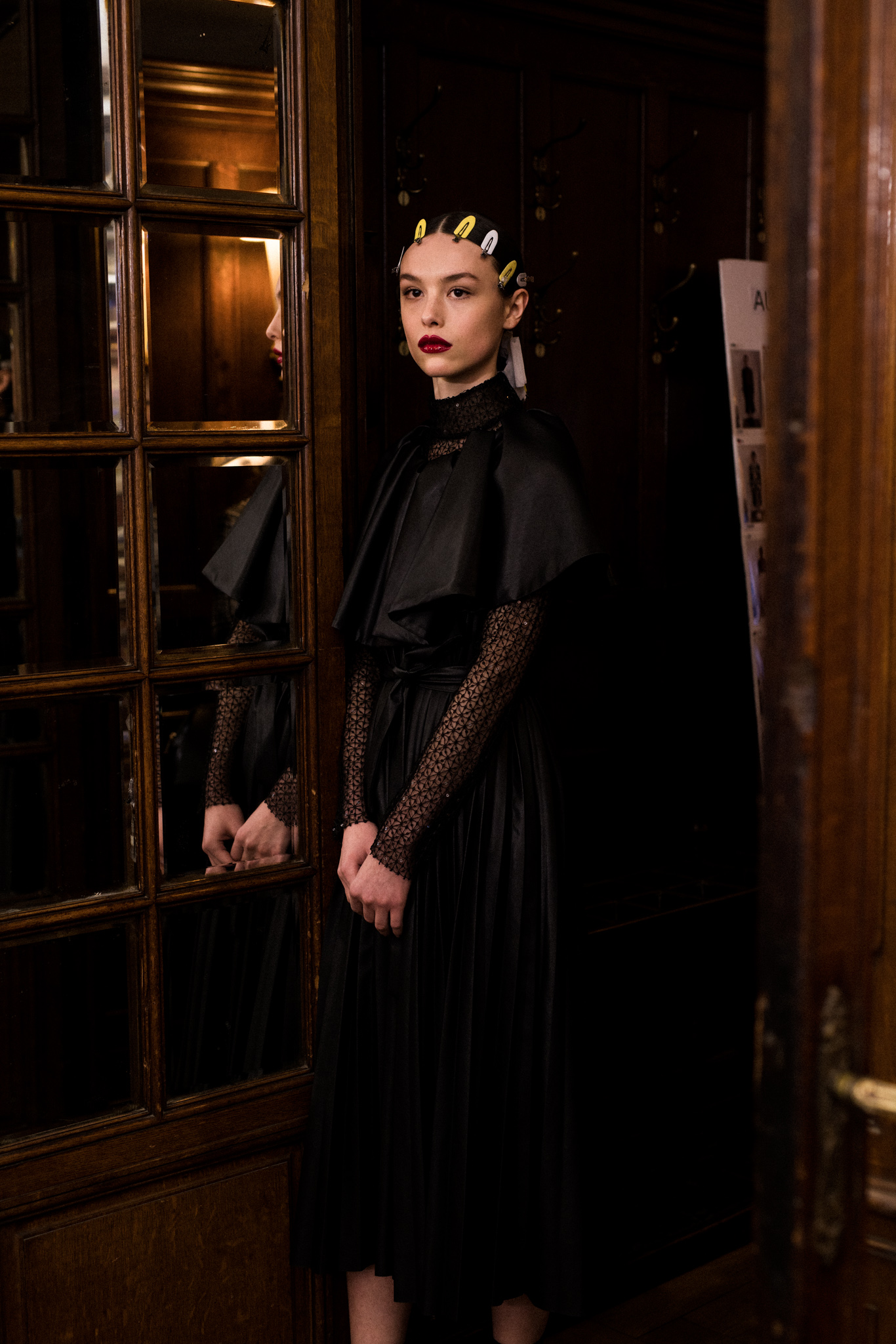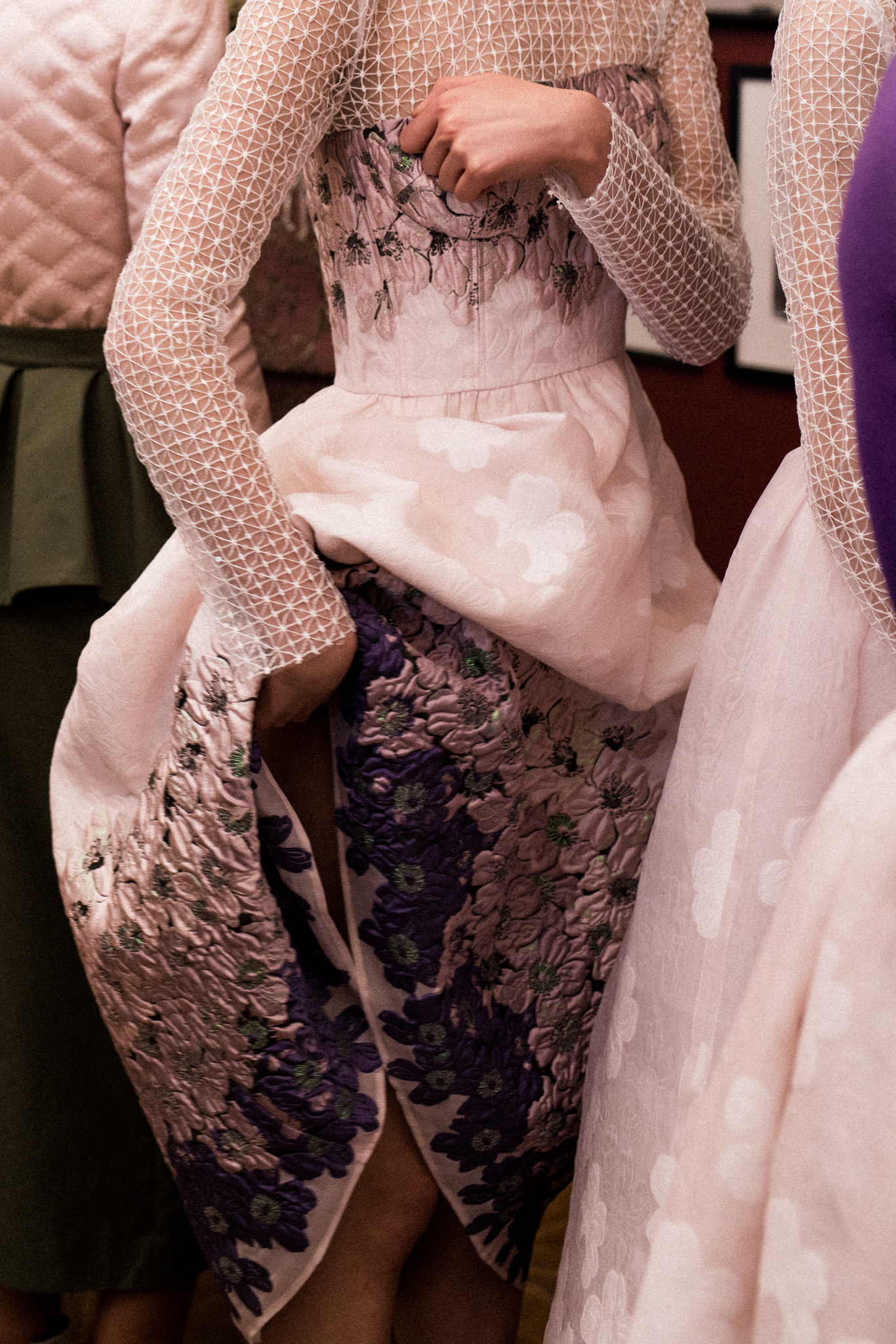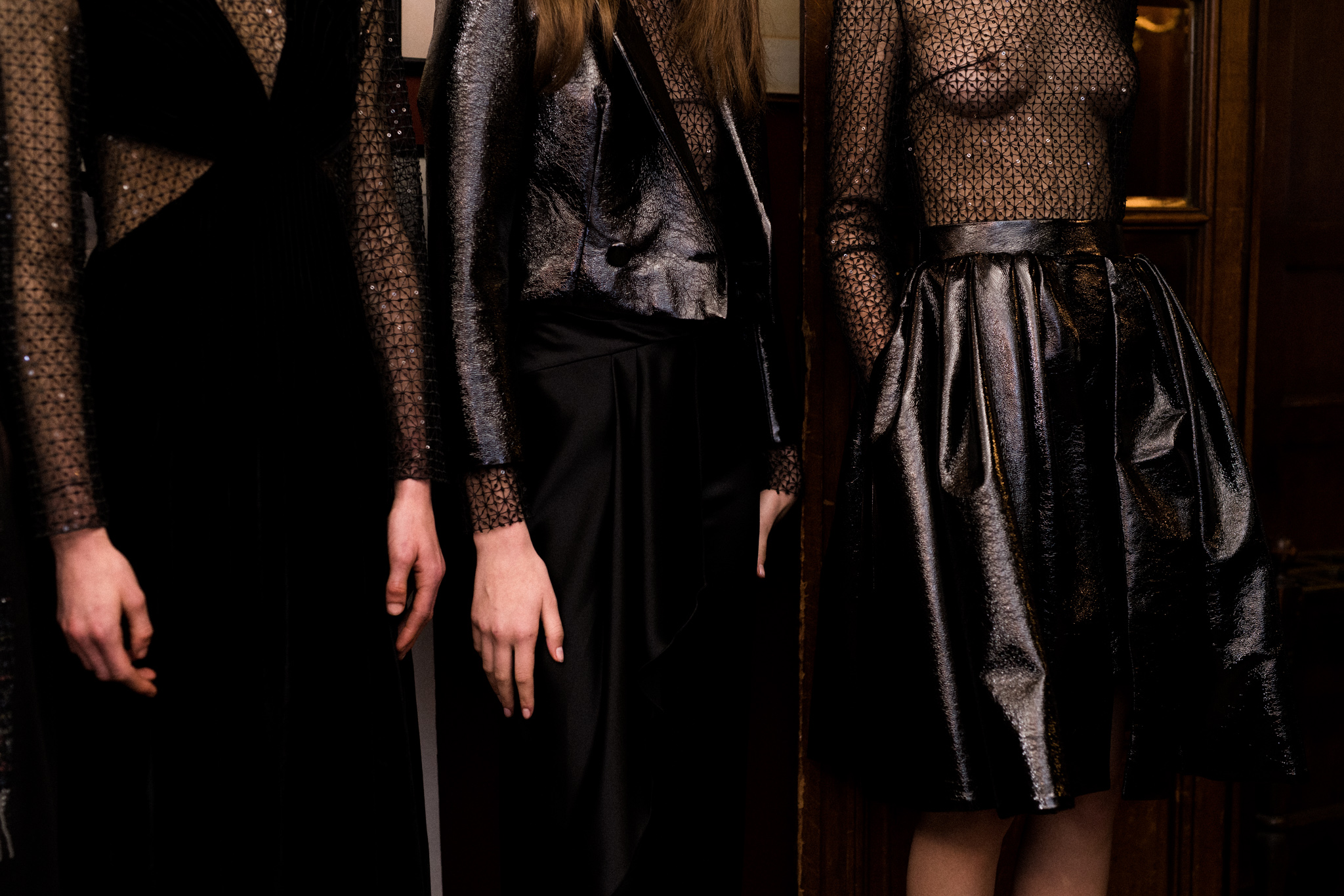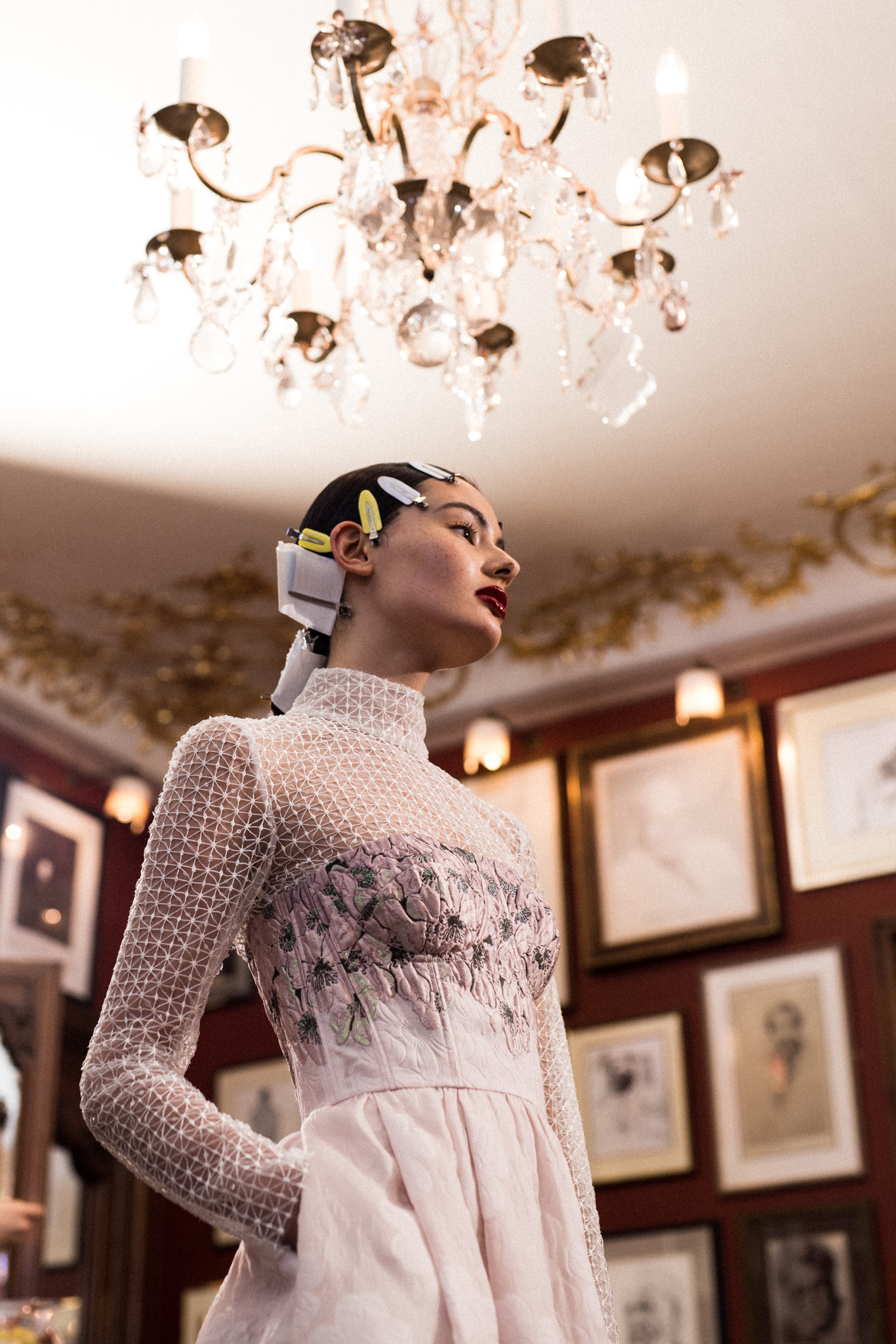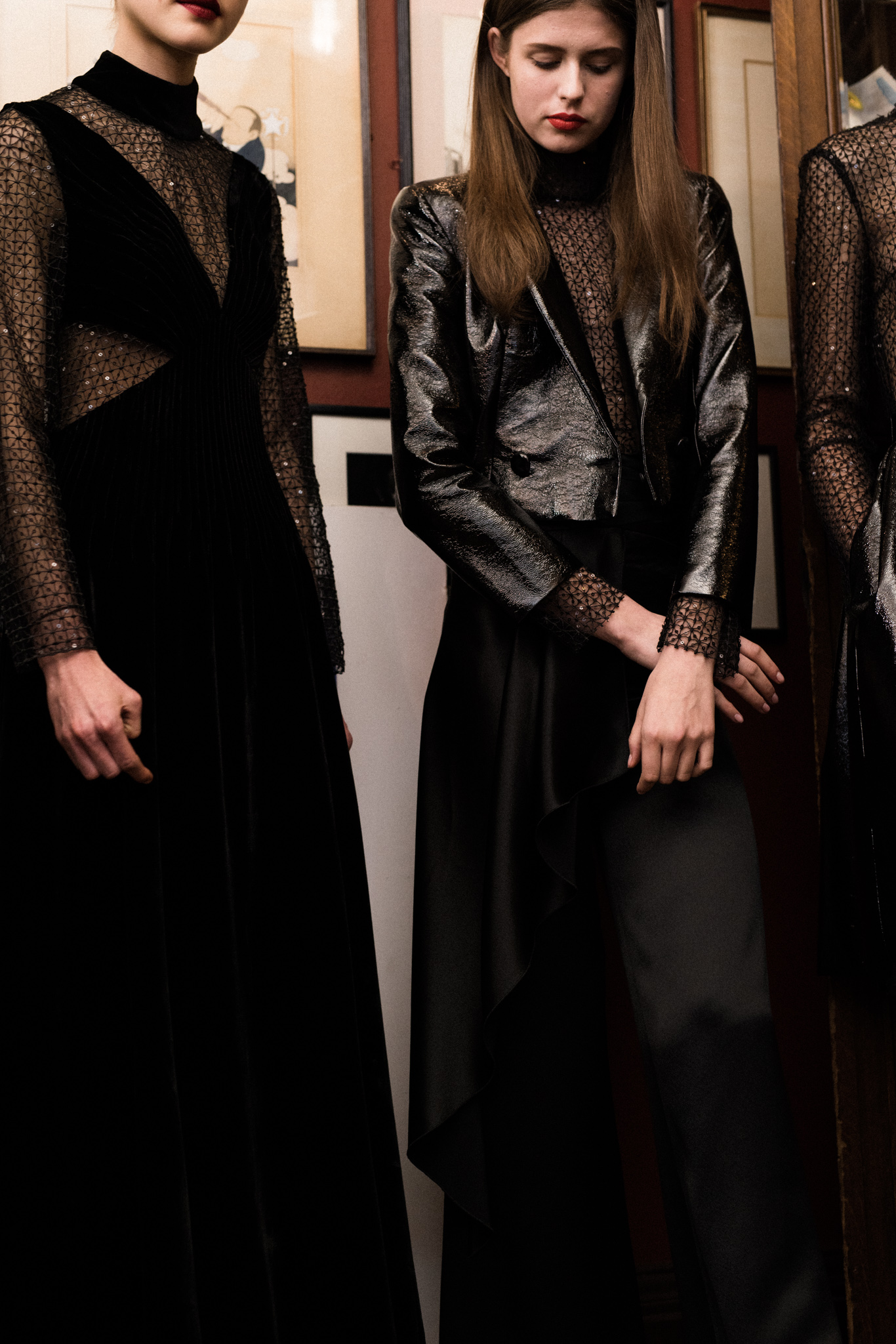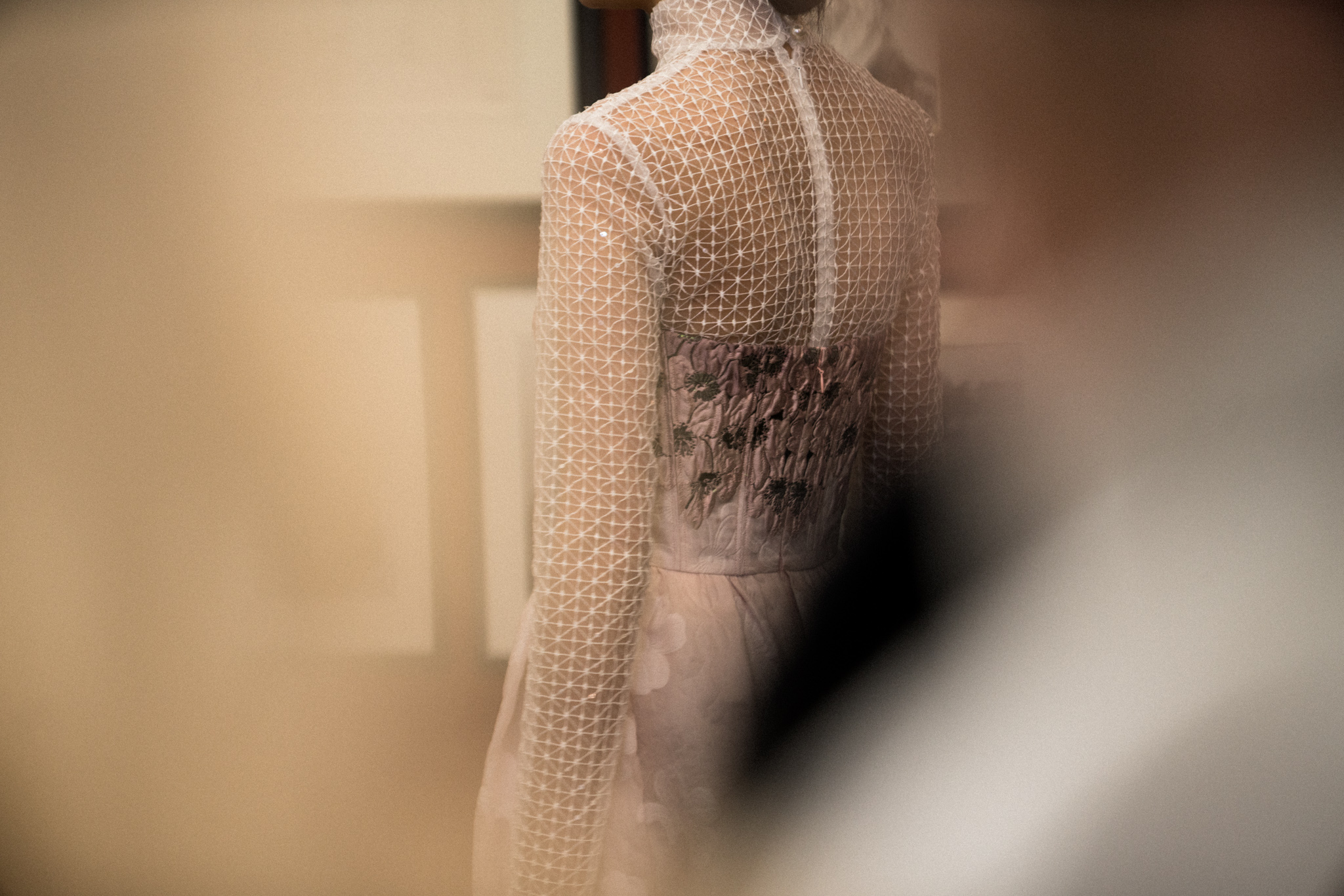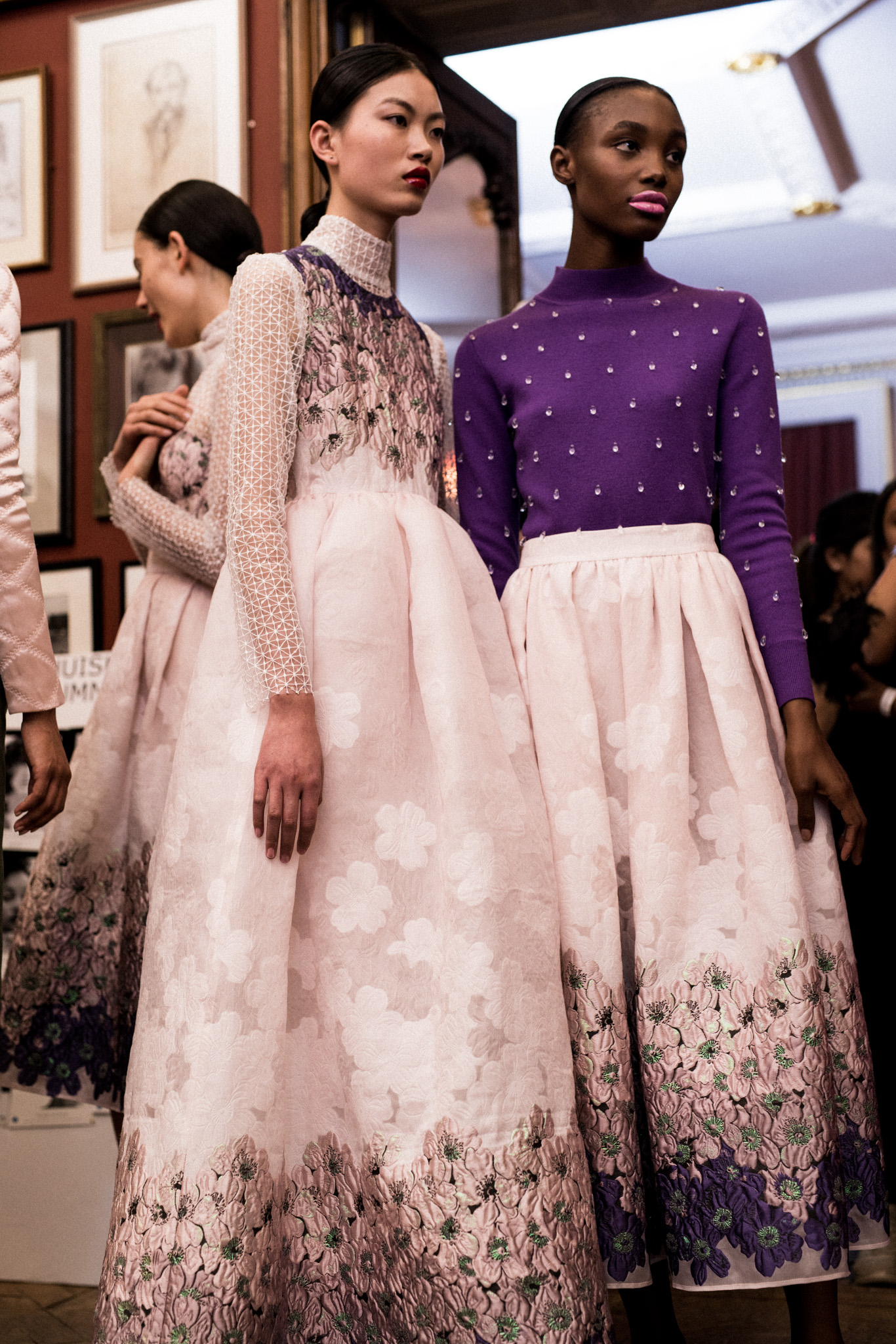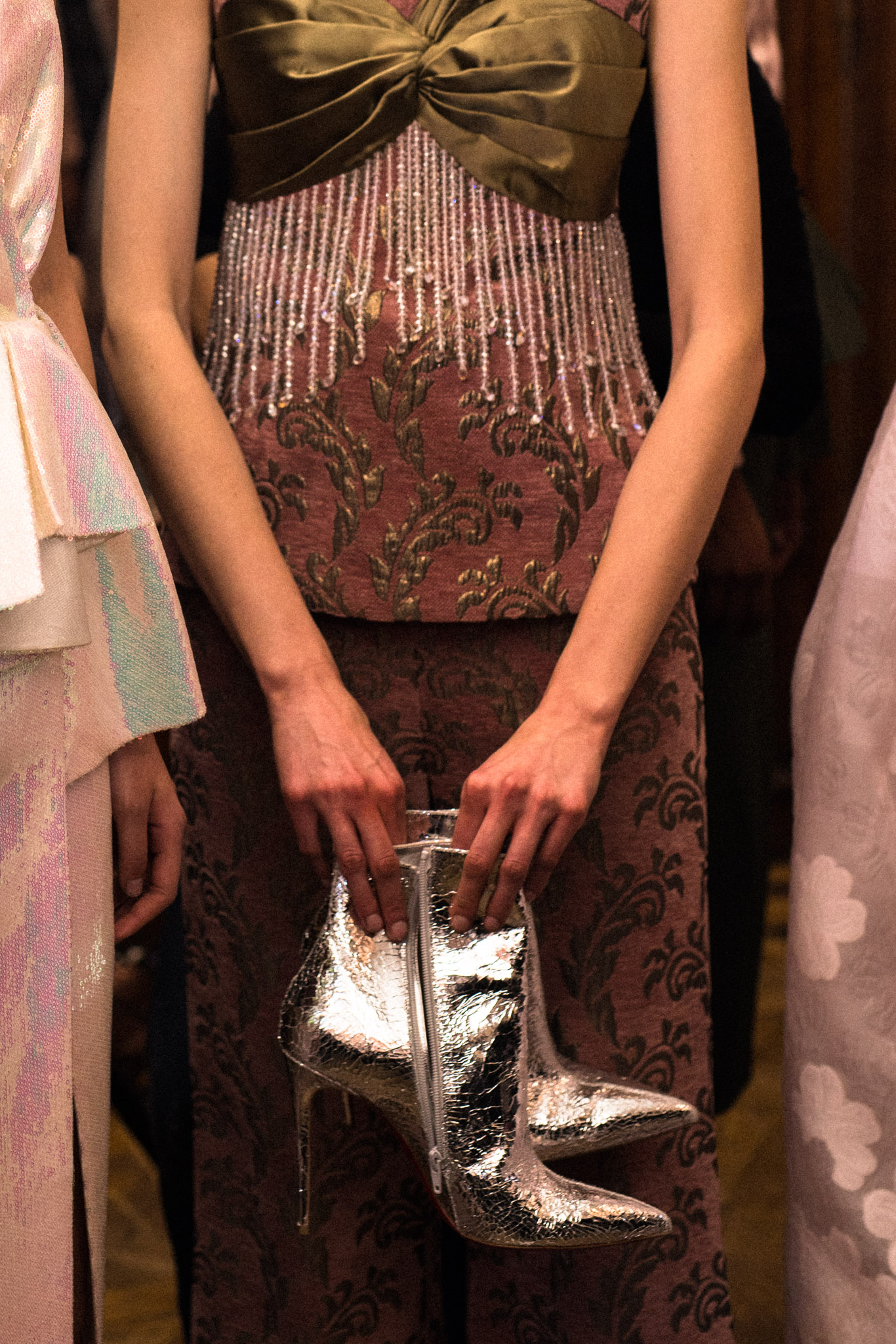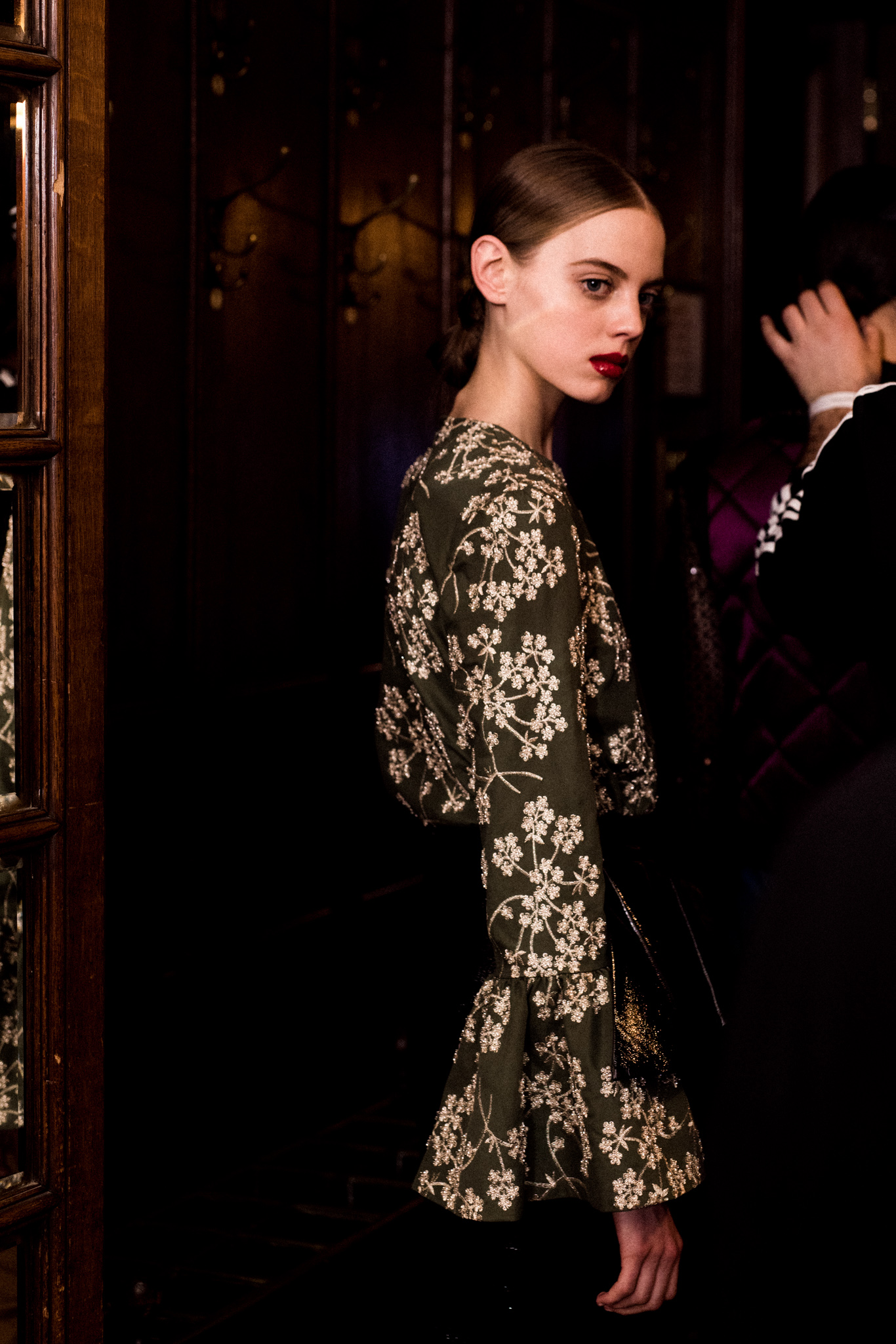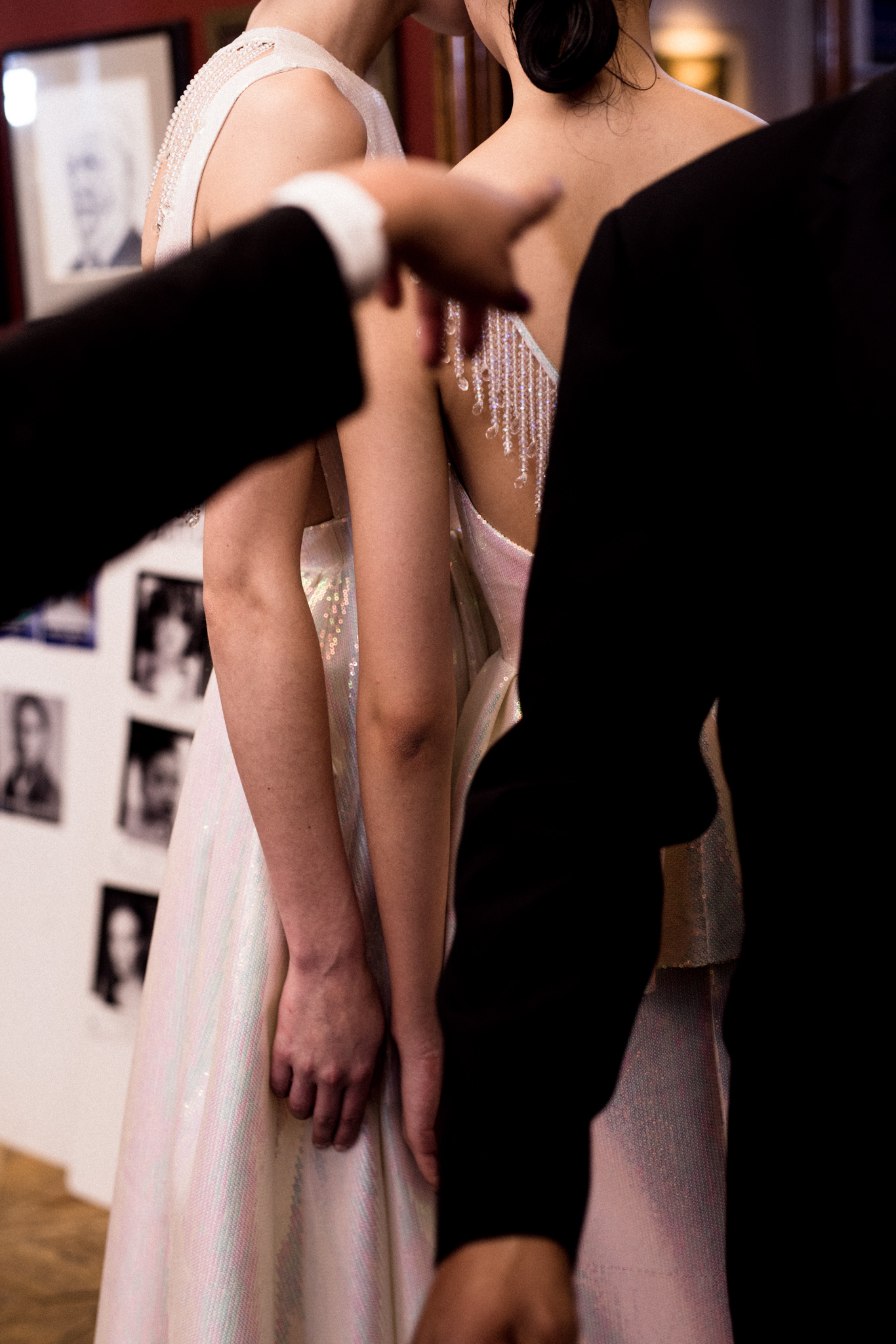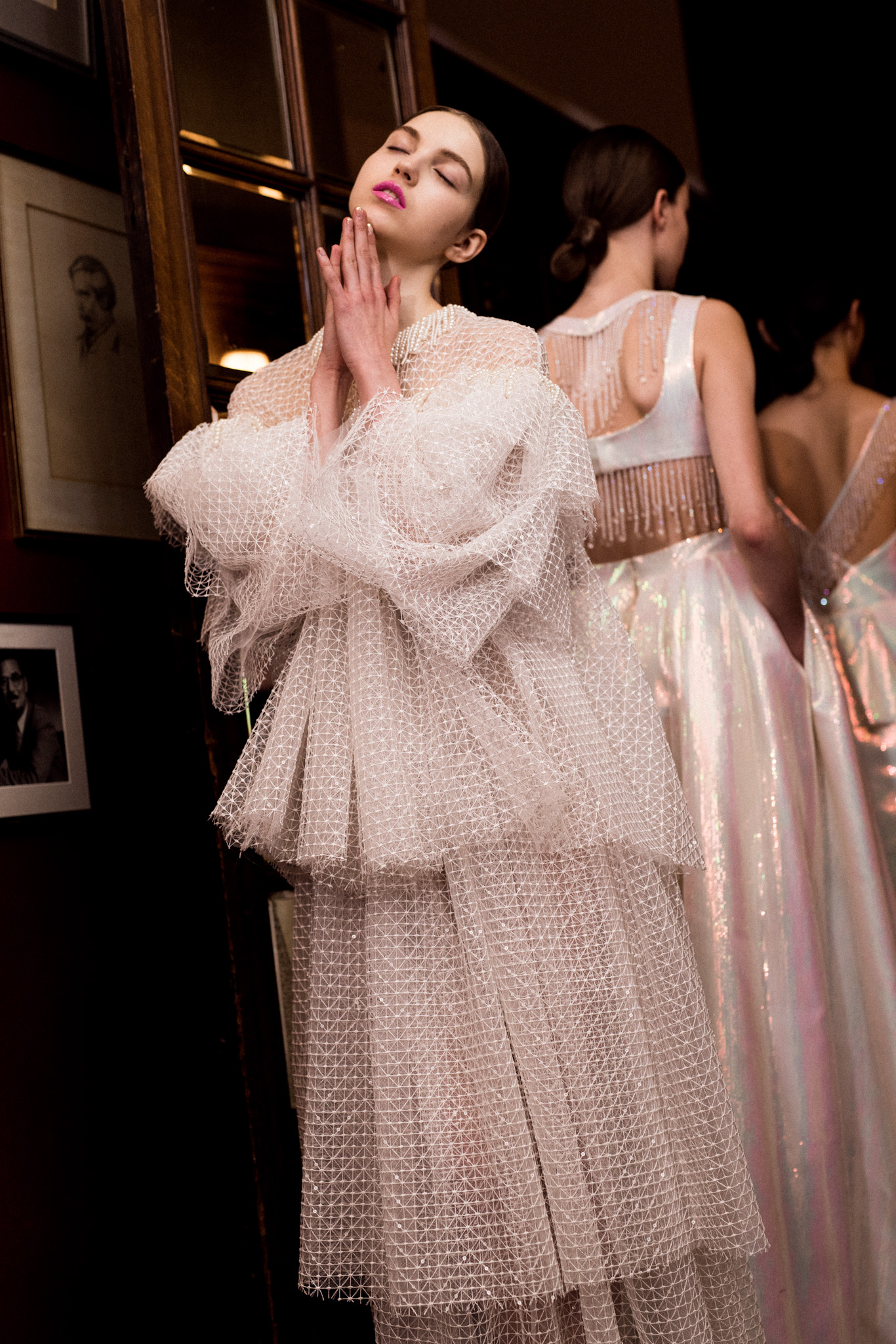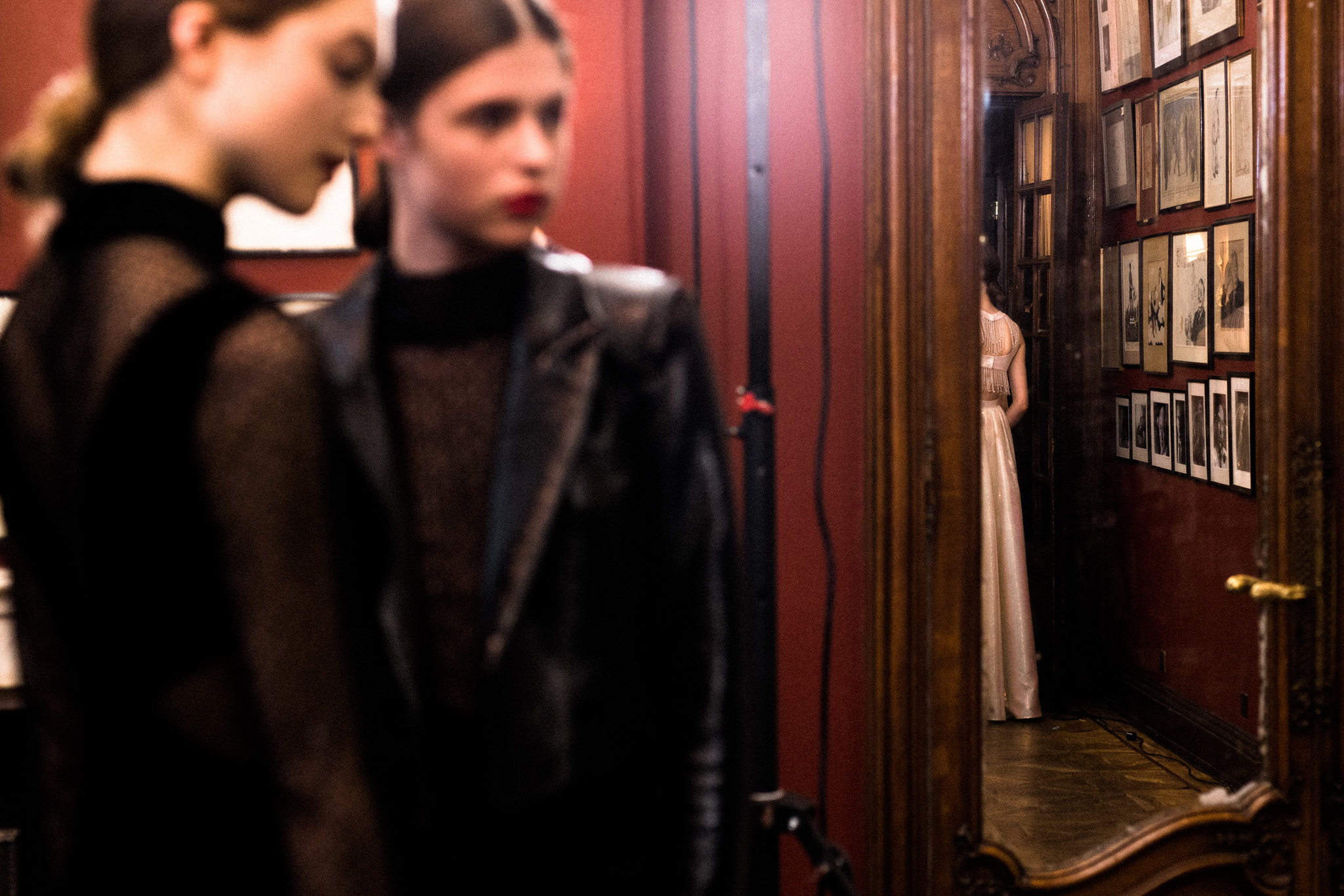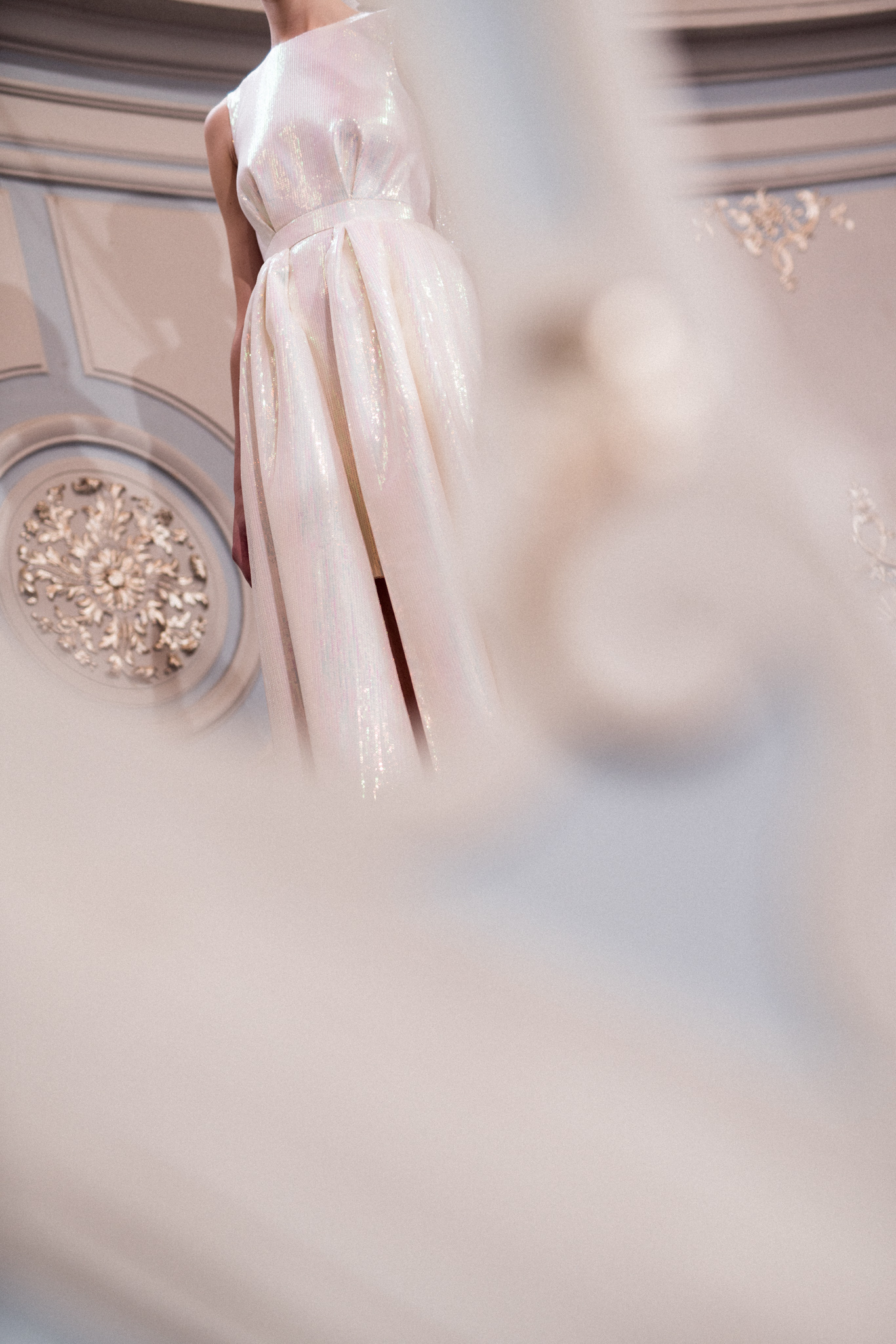 Huishan Zhang's Autumn Winter 2018 collection explores an evolving narrative inspired by Asian film director Wong Kar-wai's work on films Chunking Express and the iconic 2046. The film's juxtaposition is reflected through the contrasting fabrics working in harmony to tell Huishan's story. Provocative patent vegan leather is mixed with delicate feathers and hand painted lace. Crystal and pearl fringing hangs from lux satin whilst delicate sequinned netting is layered under autumnal tweeds. Signature pleating returns this season as Zhang continues to refine his style, this time sitting alongside satin quilted separates, introducing a new sense of freedom and self-exploration.
Opening with a mystifying array of midnight black and navy styles, the collection soon sees hints of the two films' optimism emerge as it take on a lighter, romantic and almost fairy- tale like feeling, that is embedded in the Huishan Zhang brand. Zhang experiments with new and exaggerated shapes and extended necklines complementing the classic peplums and flared gowns that he has come to be known for. The collection ends on an innocent note, with bridal like gowns and loosely tailored suiting in bright white, a teaser to his atelier service launched last year.
Photography: Sanne Glasbergen
Words: Sarah Whelan