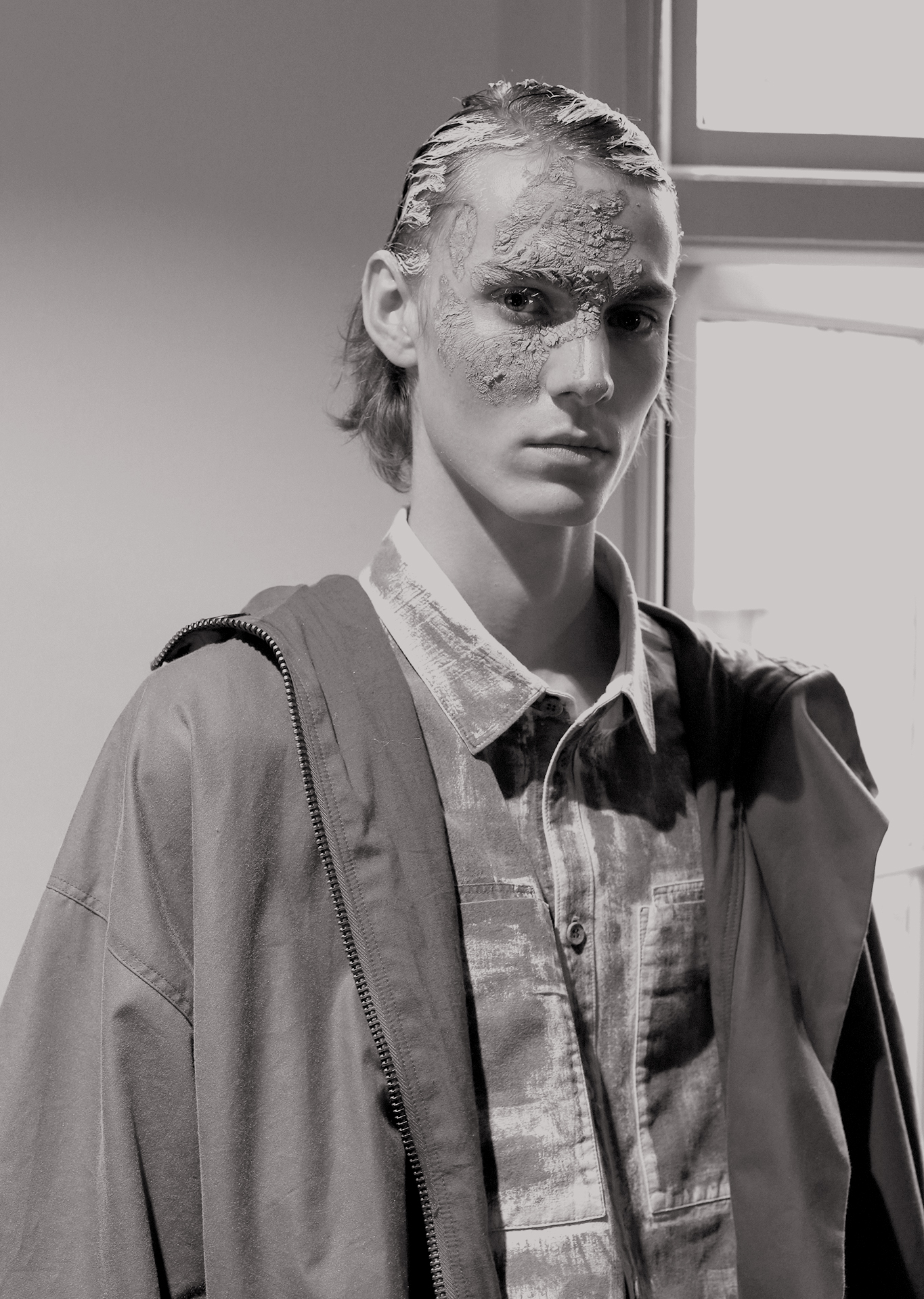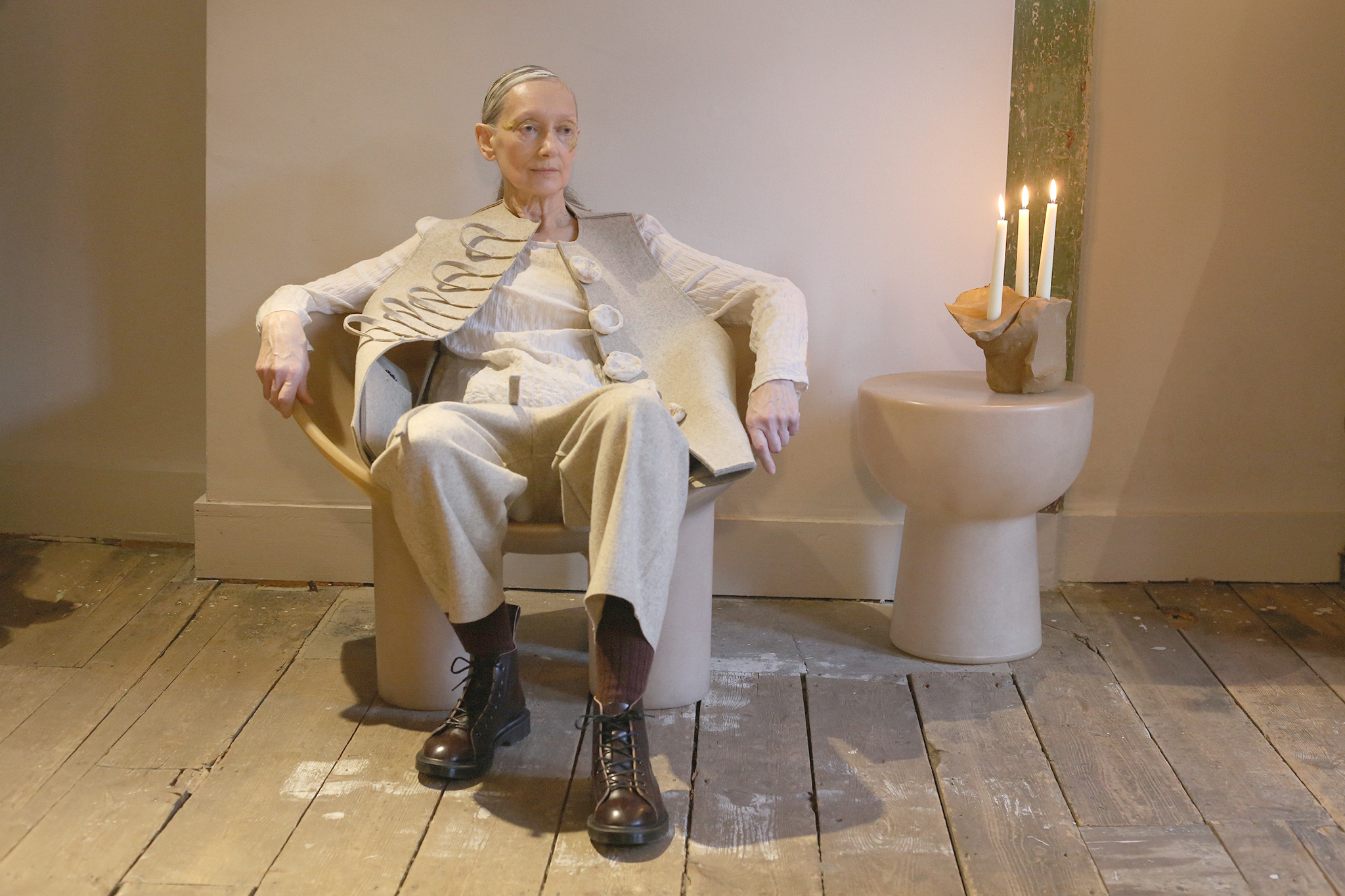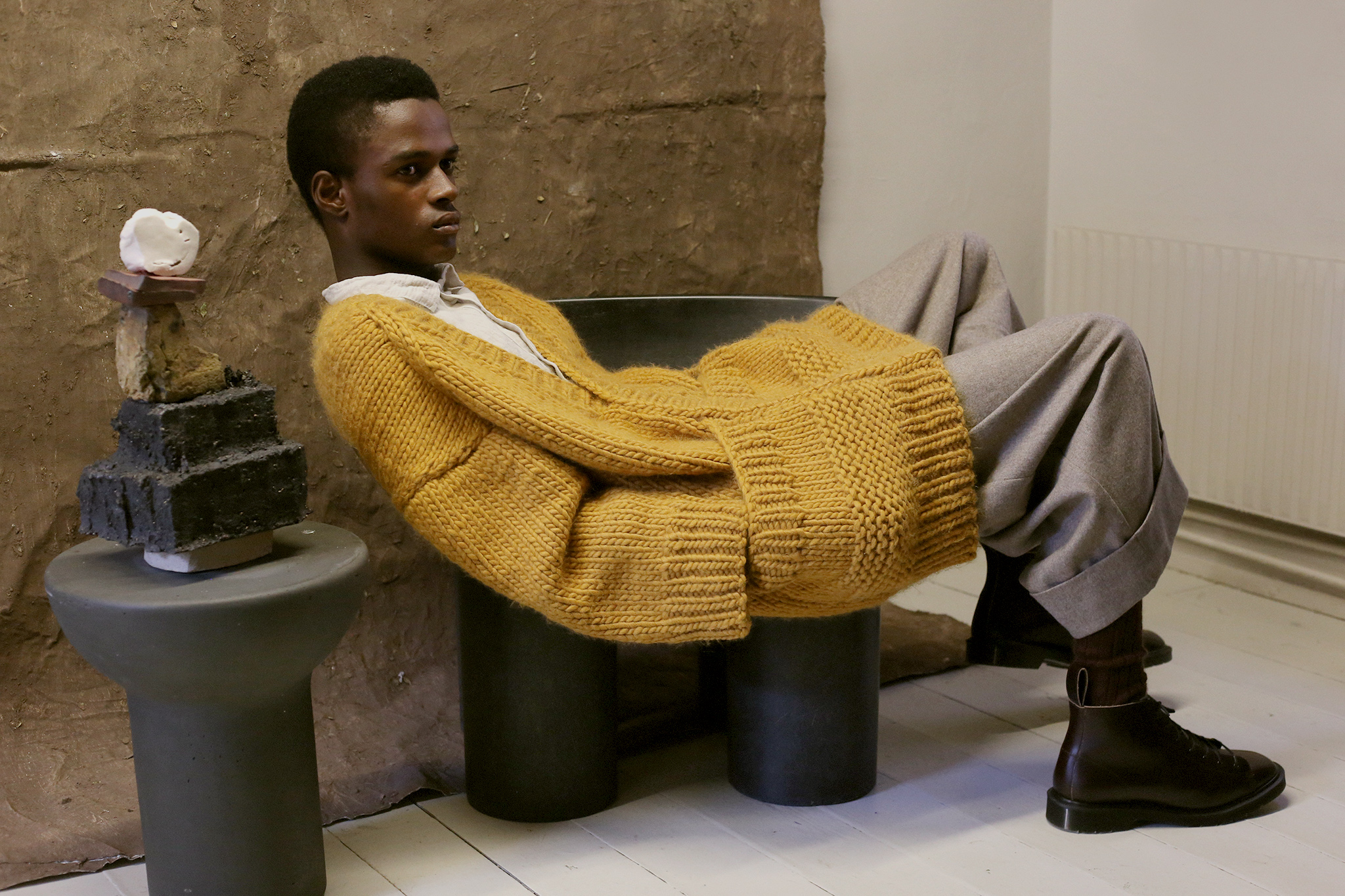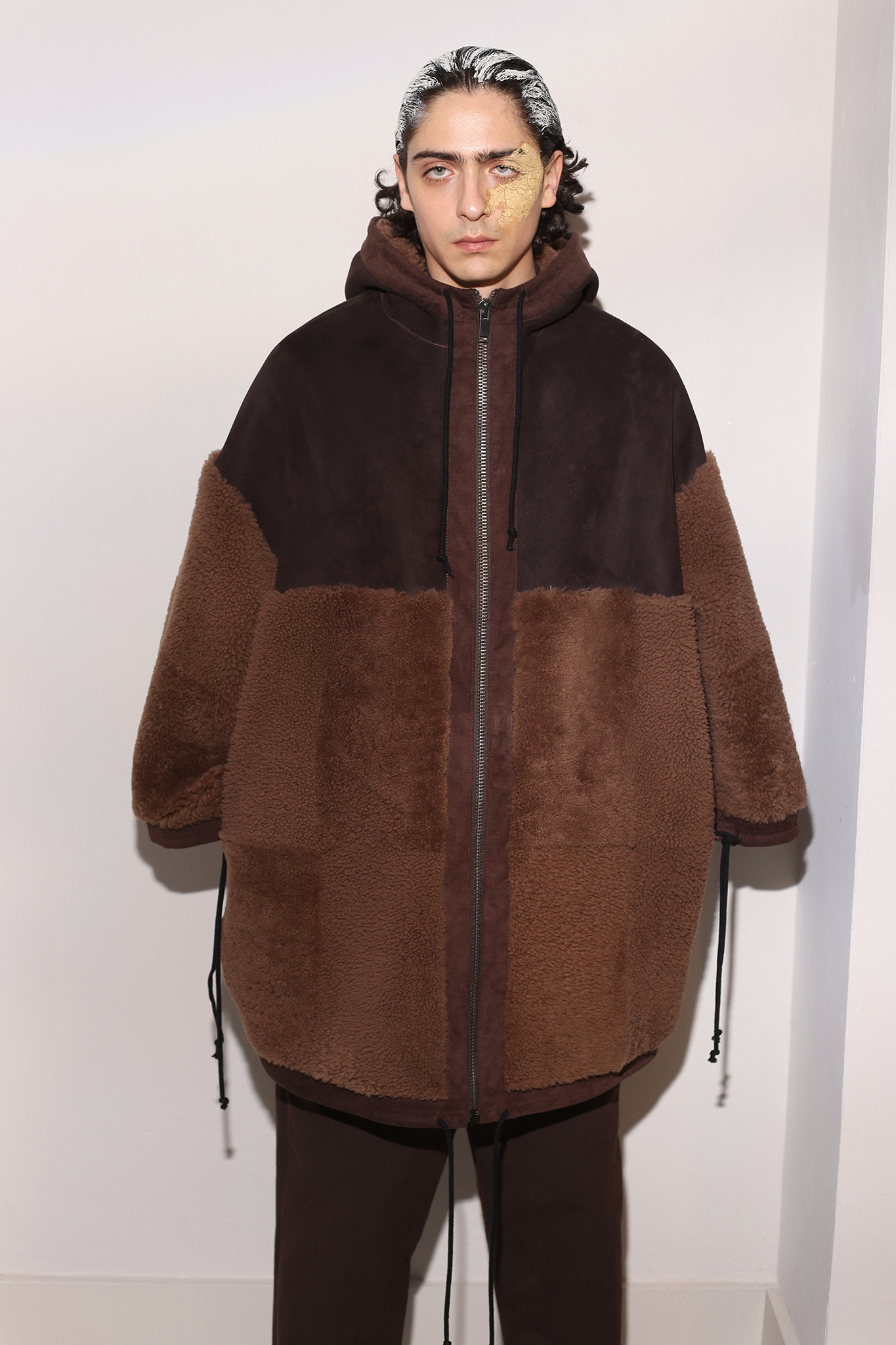 Too Good showed that anyone of every age, race, and gender can look fabulous.
Too Good showcased their Autumn Winter 2018 collection in style and in grace.
The line was showcased in an open home environment, with models standing throughout the rooms. The welcoming atmosphere made eyeing the collection that much better.
The natural light by the earth toned garments just right. Everyone could see the artistry and the small details of the clothes.
Some of the highlights of this collection are the Calico garments. They were hand-painted within the boundaries of pockets and seams with a red clay based paint.
An eye catching ensemble was the Doorman Jacket. It was a shorter and slightly narrower version of The Doorman Coat. It had a full shape with a high collar and front pockets.
Another noticeable outfit  the collection was the Forester outfit. It was complimented with a cardigan, that was chunky and oversized. It was made in Peruvian pure alpaca wool. A scarf and hat finished the look, that was also hand-knitted in pure alpaca.
The inspiration behind the Too good clothing line was from the designer exploring the terrain and the British Geological Index. There, the designer took in the organic abstraction, the assemblages and biomorphic shapes.
Photography: Paolo Steve
Words: Lara Ashley