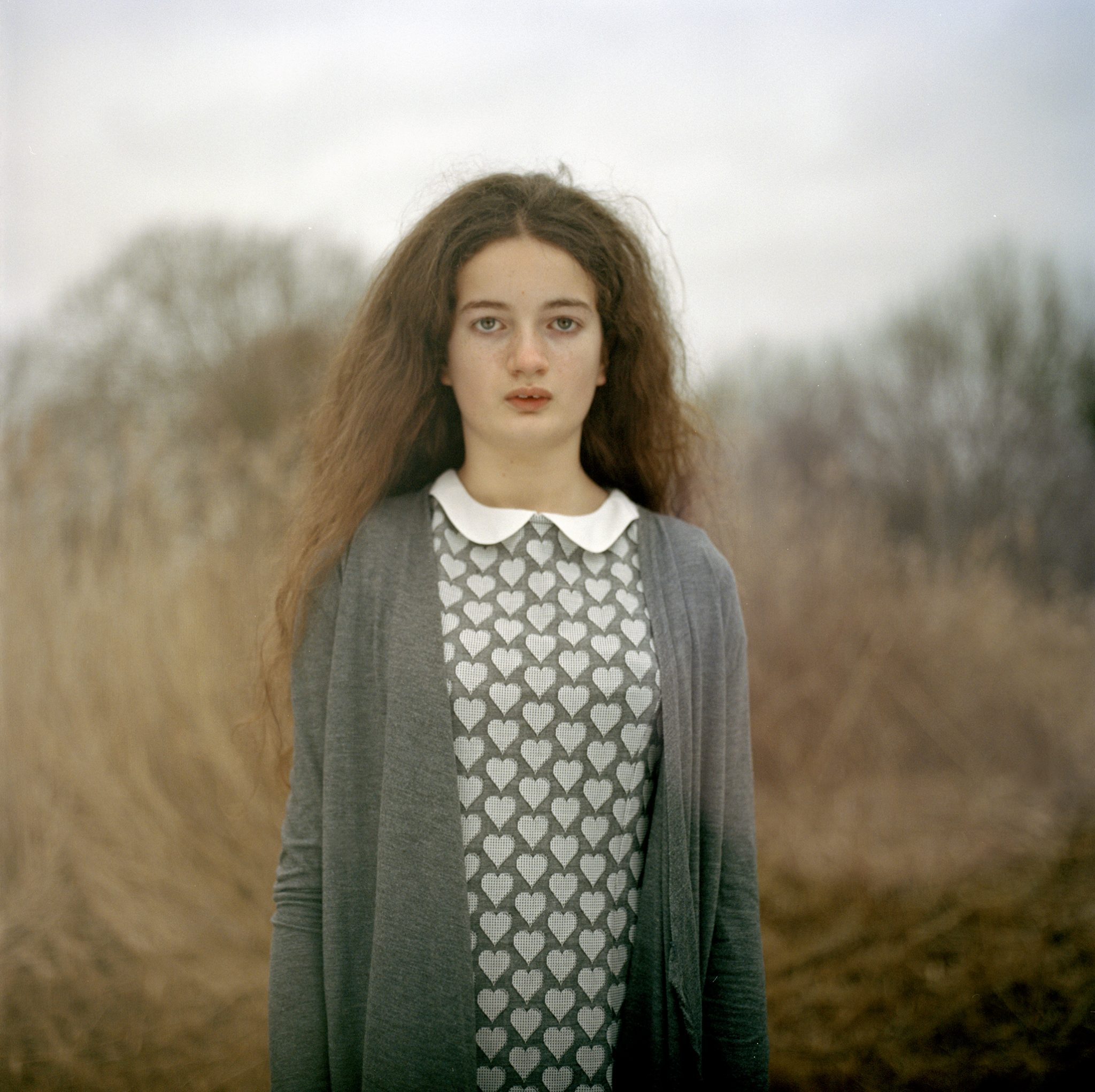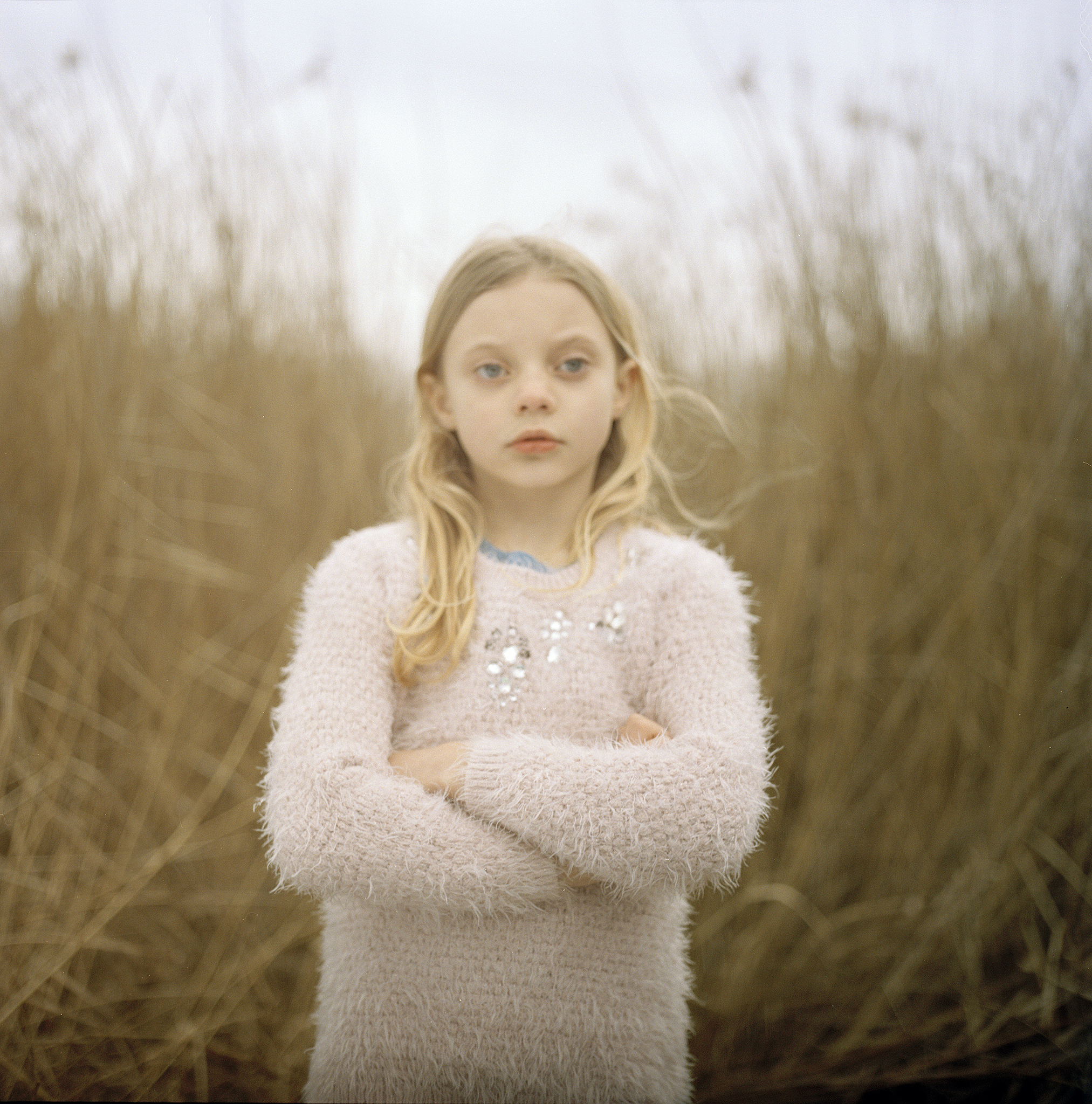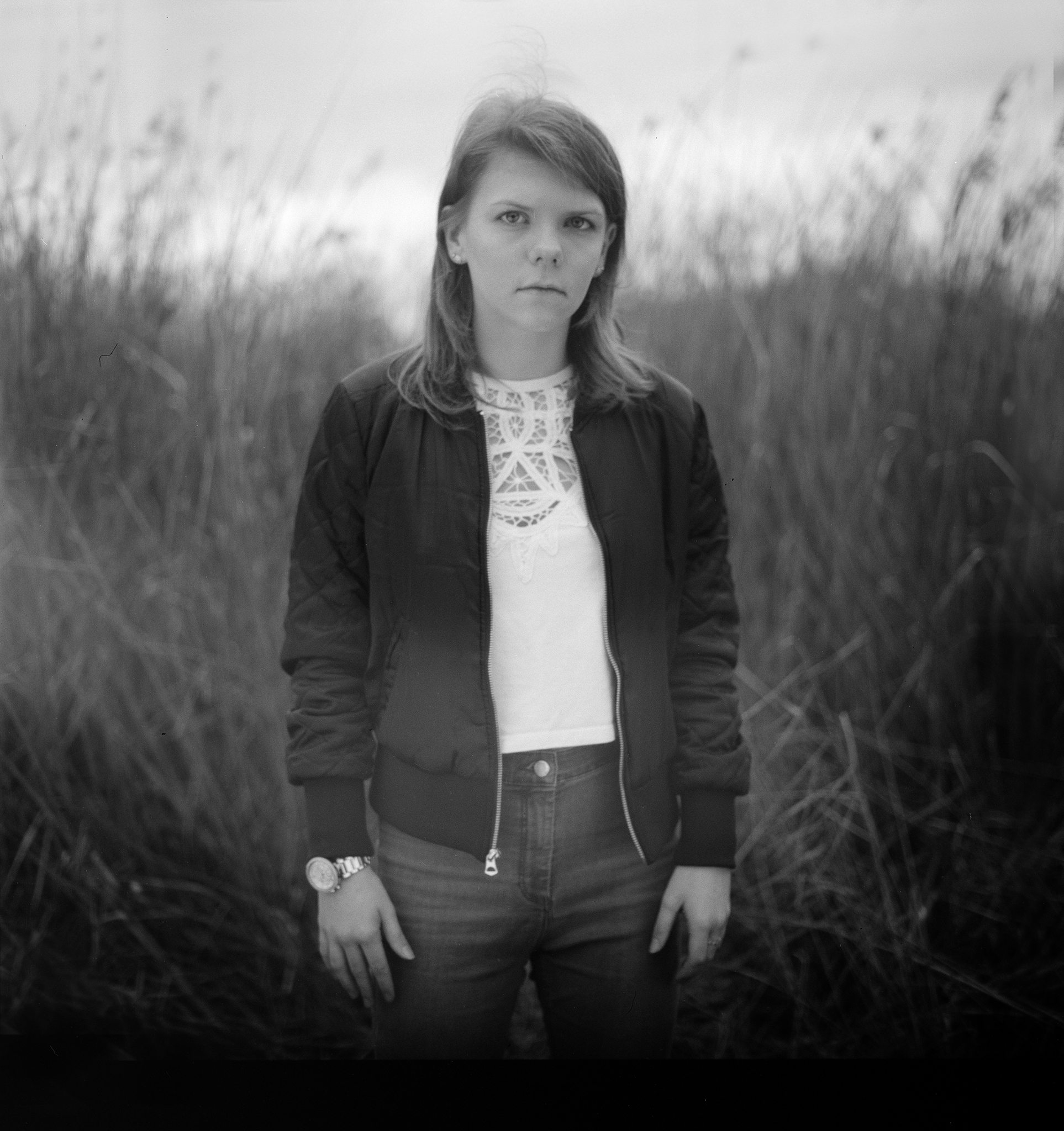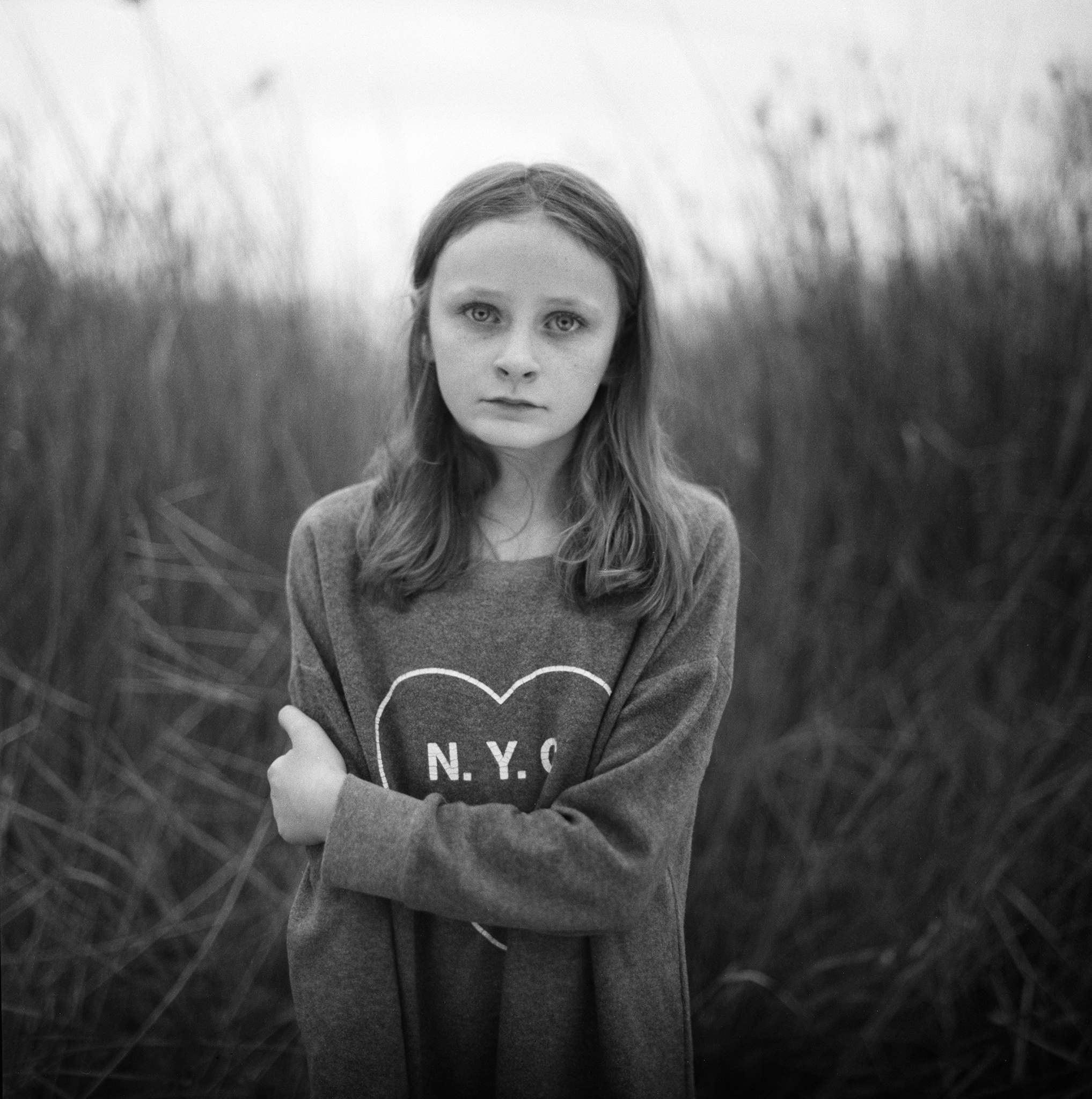 In the age of social media, an individual's self worth can quickly become determined by selfies and online popularity. Laura Pannack's Digital Self Esteem depicts subjects aged between 7 and 17 gazing at their own reflection in a two-way mirror, challenging them to accept and confront their appearance. When discussing her subjects Pannack comments,
"The individuals are presenting themselves openly. It's unusual to capture someone who is aware they are being photographed but can't see you; they can see themselves. I hope this allowed them to show a very real side of themselves. In turn perhaps this will remind us how rarely we take the time to be, accept and engage with our real selves. I often have to remind myself to connect when I get wrapped up in my external surroundings."
The result of this encounter is a series of photographs that expose a gaze that is intimate yet revealing, present yet absent.
Natural and wild surroundings form the backdrop to these portraits, spaces in which, Pannack hopes her subjects would feel more in tune with their physical self, devoid of the distractions of urban life. With this in mind, Pannack shoots these portraits in analogue, with no editing or retouching; she explains that she wanted the portraits to be "pure". This search for purity is what seems to drive these photographs; the penetrating gaze of the subjects appears as if it is trying to cut through the materiality of the image and implant itself in the viewer. Despite investigating modern themes, Digital Self Esteem deals with an elemental function of photography, that of navigating the boundaries between subject and viewer. Pannack explains,
"I enjoy analysing the relationship between photographer and subject and this project was about working with my subjects to create a rare experience. We are all self aware when having our picture taken and it struck me how rarely we actually really look ourselves in the mirror and spend time with our reflection."
In asking her subjects to face themselves in the mirror they must also pause within their daily lives. The primary aim of the project is to "explore the idea of the present moment". It appears as if Pannack' is attempting to freeze her subjects in time, temporarily detaching them from the constraints and shackles of society. Rather then displacing her subjects from their physical environment, Digital Self Esteem incorporates the subjects' surroundings within slightly blurred edges and fluctuating degrees of light. Natural elements shape these portraits as much as the subjects, whom appear to have nearly succeeded in reclaiming the gaze and turning it inward.
The primary mood is one of hope. Despite profound awareness of the sometimes, suffocating pressures of adolescence, these portraits emphasise the power of truly seeing and embracing oneself, without having to look elsewhere for approval. Pannack considers adolescence at its core to be about wanting to "belong and feel understood". She reflects,
"My advice to everyone including myself is to remember that the quality of other people's approval overrides quantity and being accepted or liked is an internal battle that we can embrace and control."
See more of Pannack's work here
Words: Thomas Cury
Editor: Emma Bourne