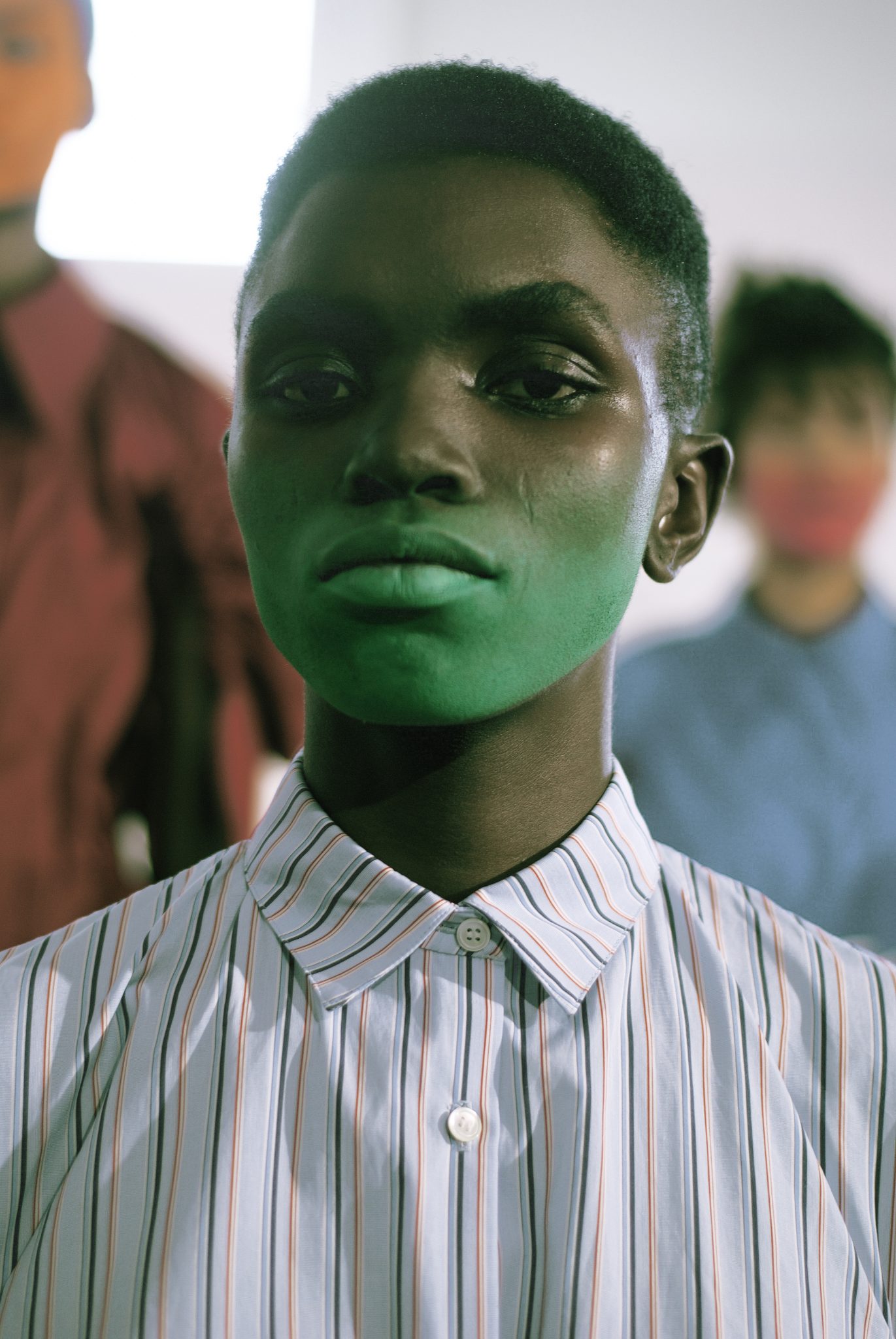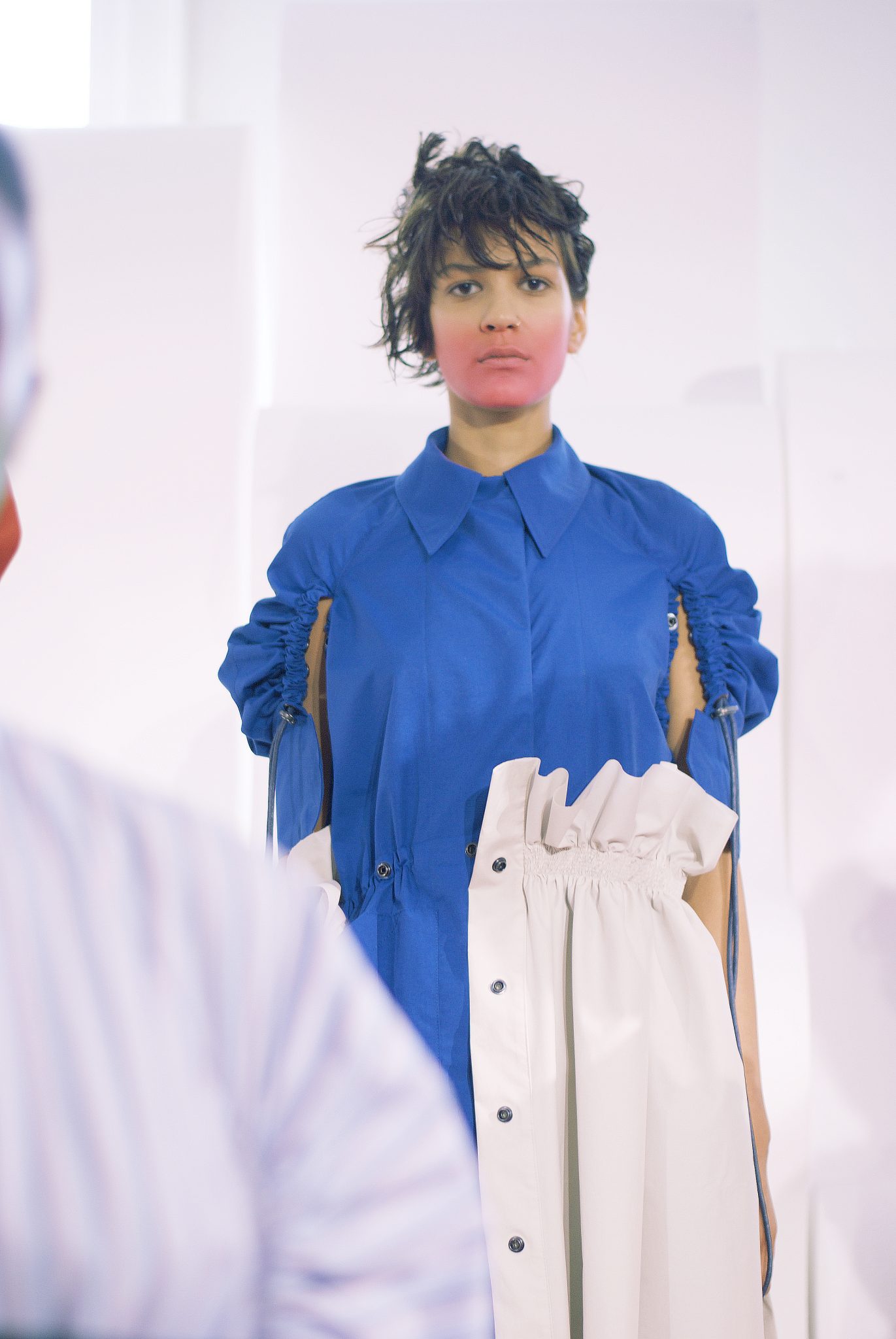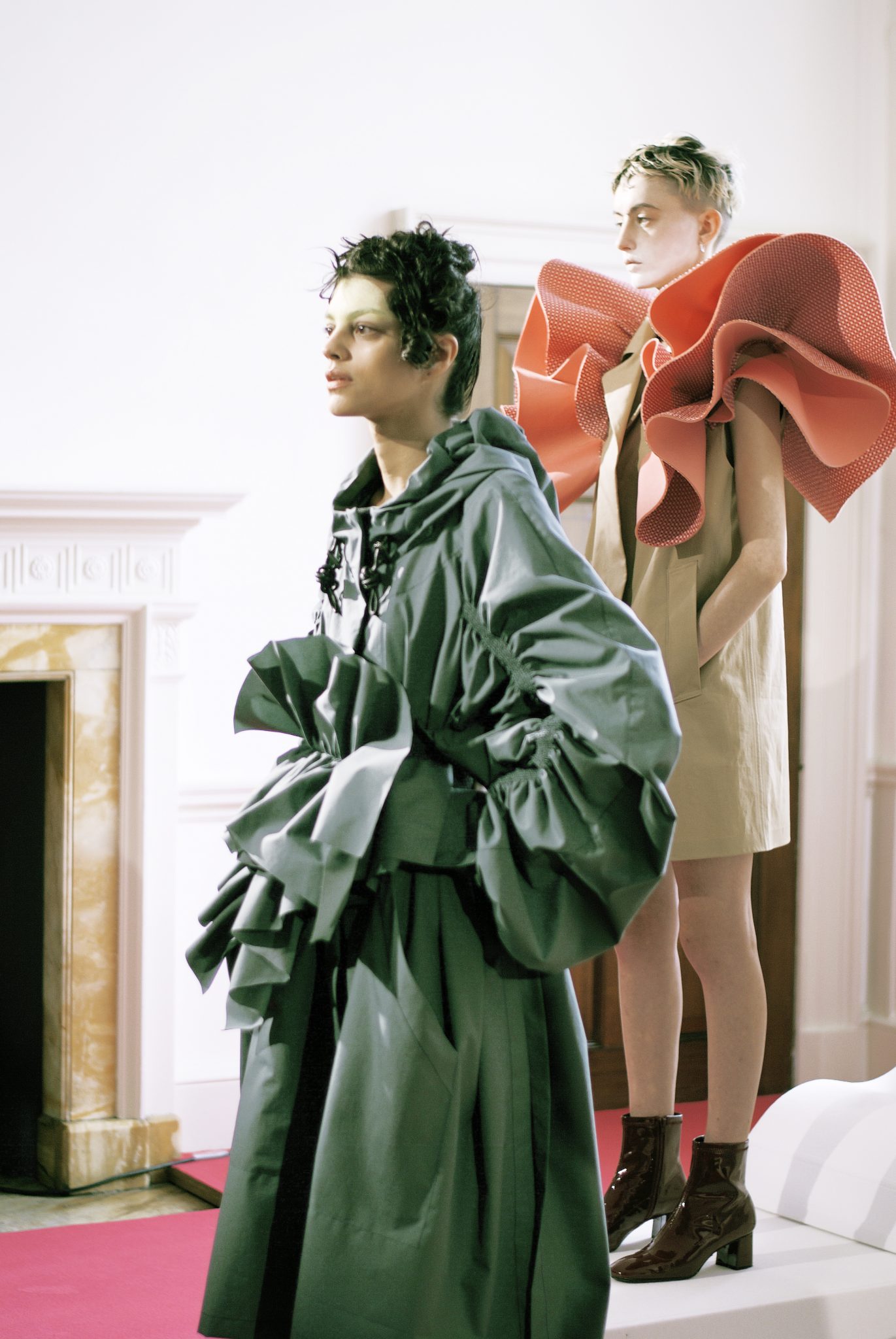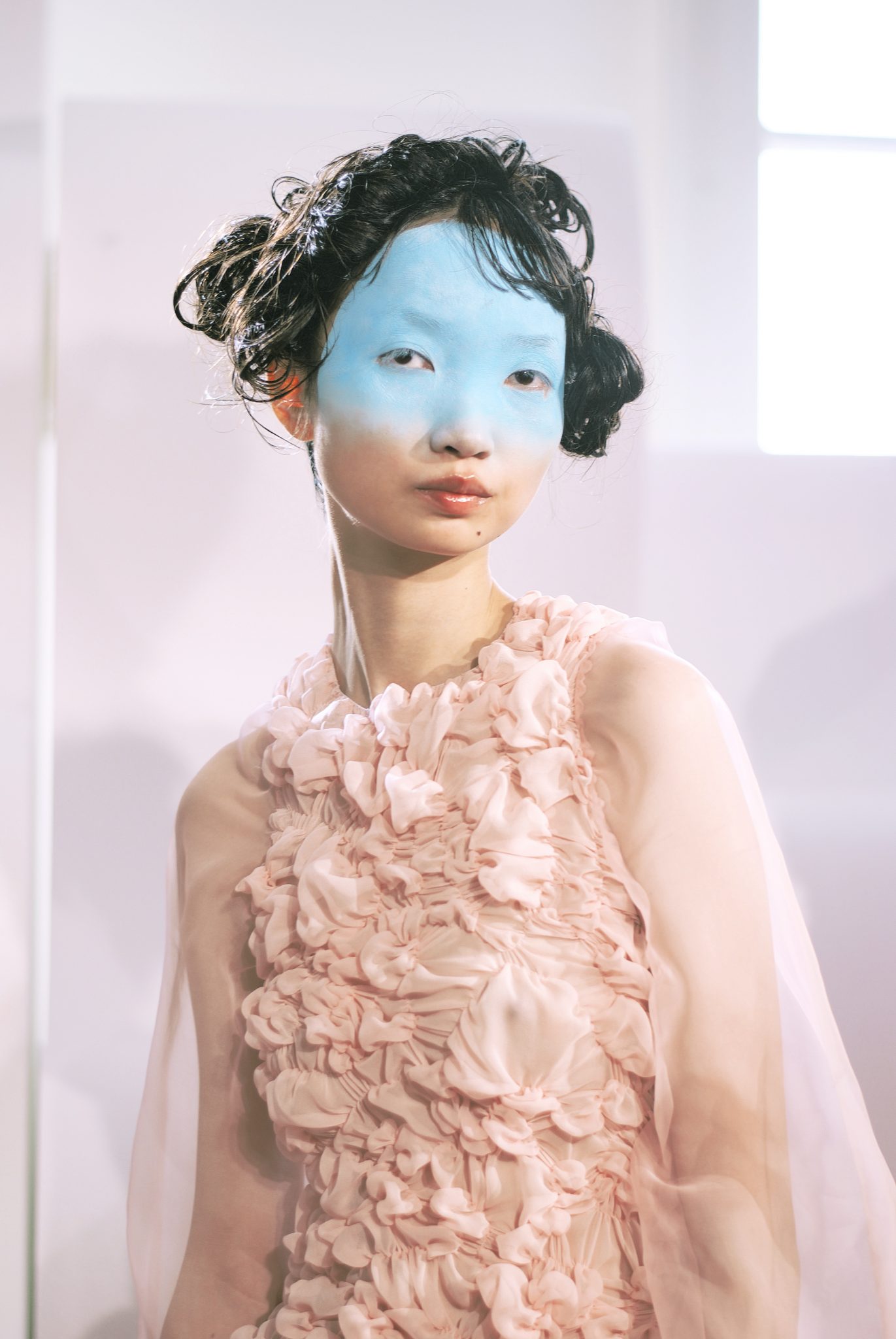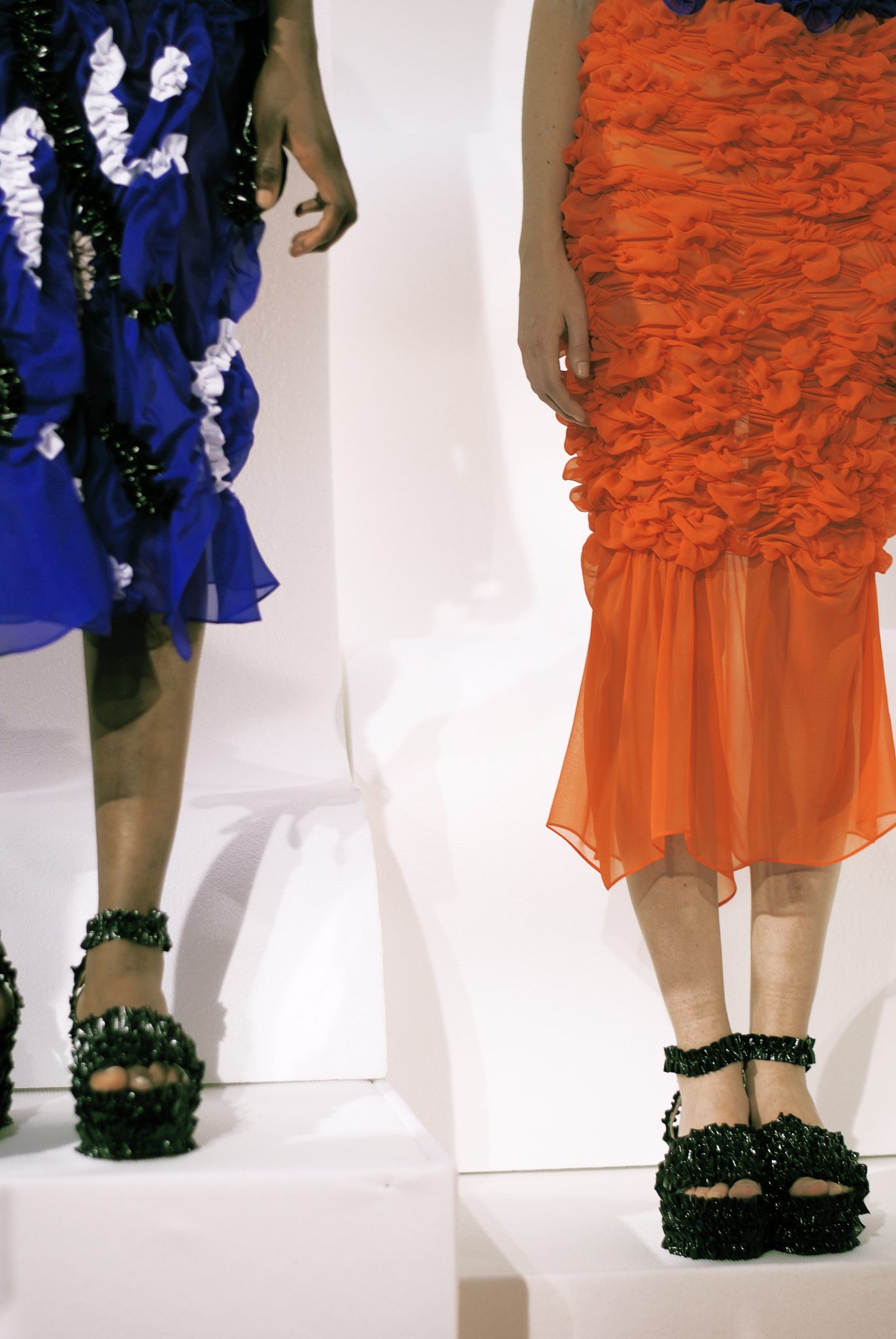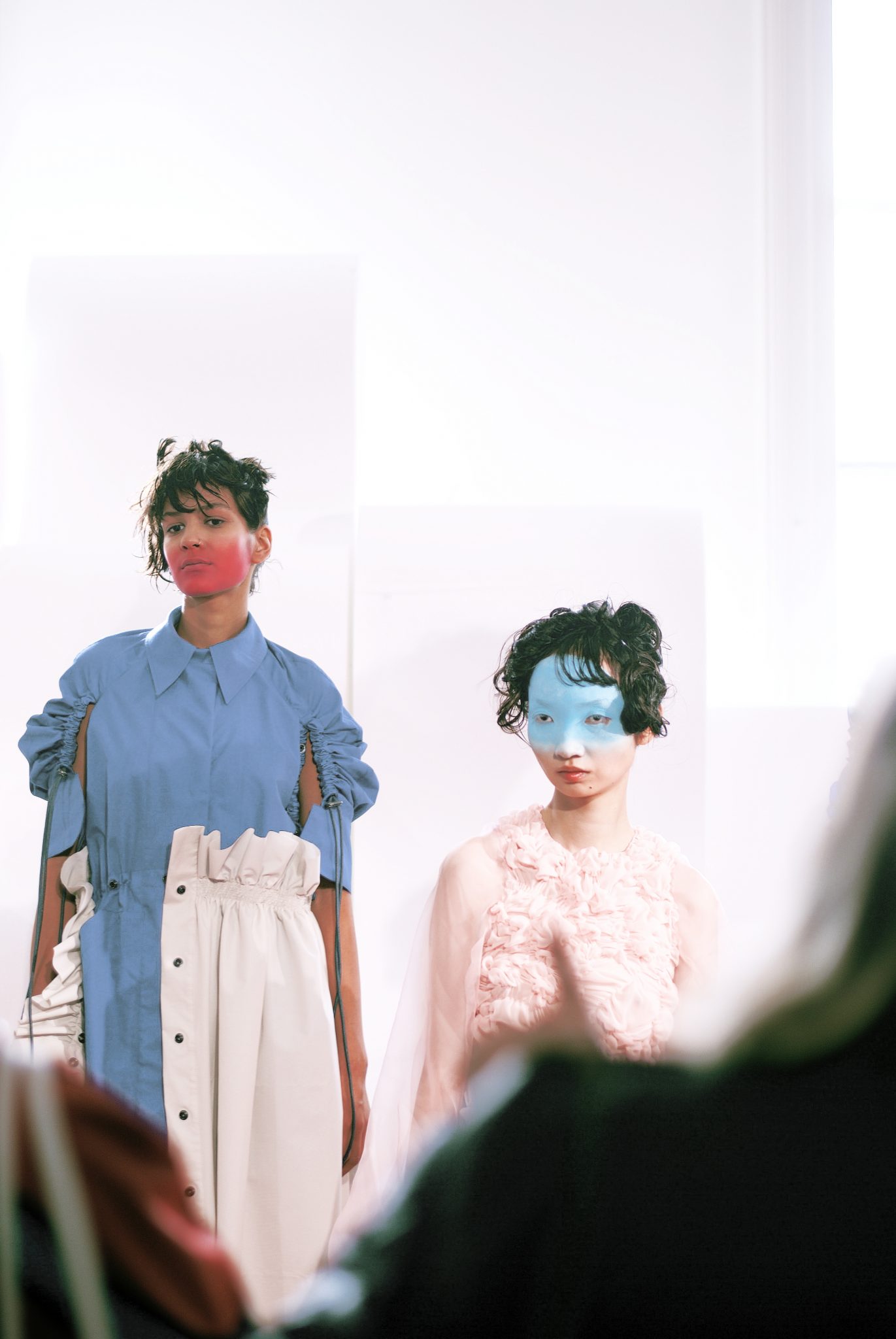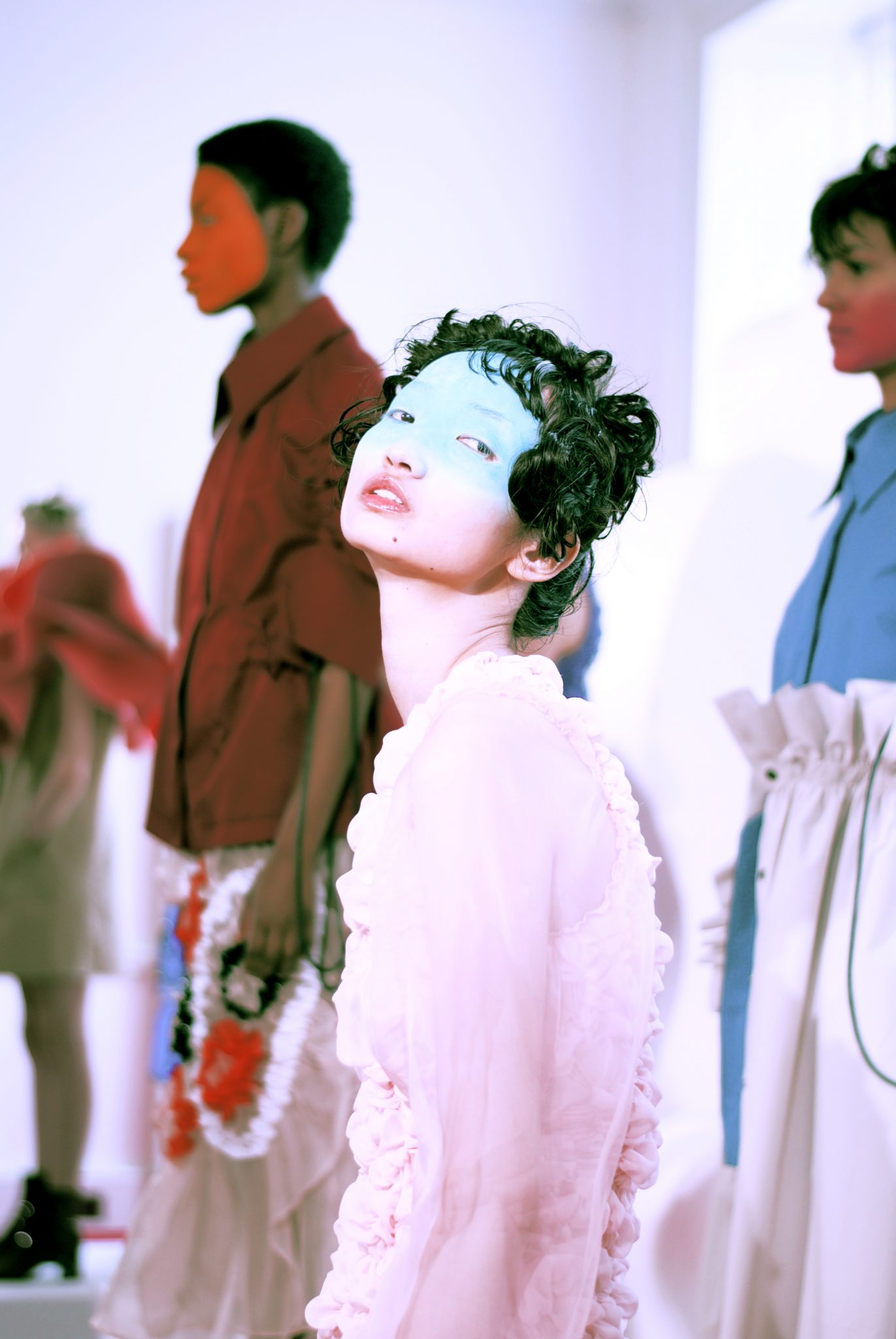 If you awake inside a dream is that now your reality? This is the question Minki designer Minki Cheng posed to his audience at his SS18 presentation. The Minki woman is always portrayed as a bit of a dreamer; not away with the fairies, but considerate of them.
Initially it was only in dreamland that Cheng could suffuse the opposing states which inspired this collection: masculinity and delicacy, brashness and etiquette, hardwearing workwear with shallow glamour. Forced awake, he wondered how to make these ideas – which came so easily to his subconscious – a reality.
He managed it. Hardwearing waterproof fabrics are exalted to sculptures contorting the models' bodies. Alongside these, the frothiest tulle is embroidered and forced into surreal shapes, conjoined by sequinned circles of deep purple and coral orange. Shirts in everyday office-suitable pinstripes are cut to fan out sharply at the shoulders. The stage is a trip along the ocean floor; shells and coral shimmer and swell.
Minki provides distraction for your imagination; In the nightmarish current climate, we all need a bit of whimsy. The only difference between this and a dream is that you're not dreaming. As Alice ponders after her trip to Wonderland, "So I wasn't dreaming, after all… unless, unless we're all part of the same dream." Only we can fix this nightmare, and every bit of frivolous beauty helps us along the way.
Words: Harriet May de Vere
Images: Amber Pinkerton