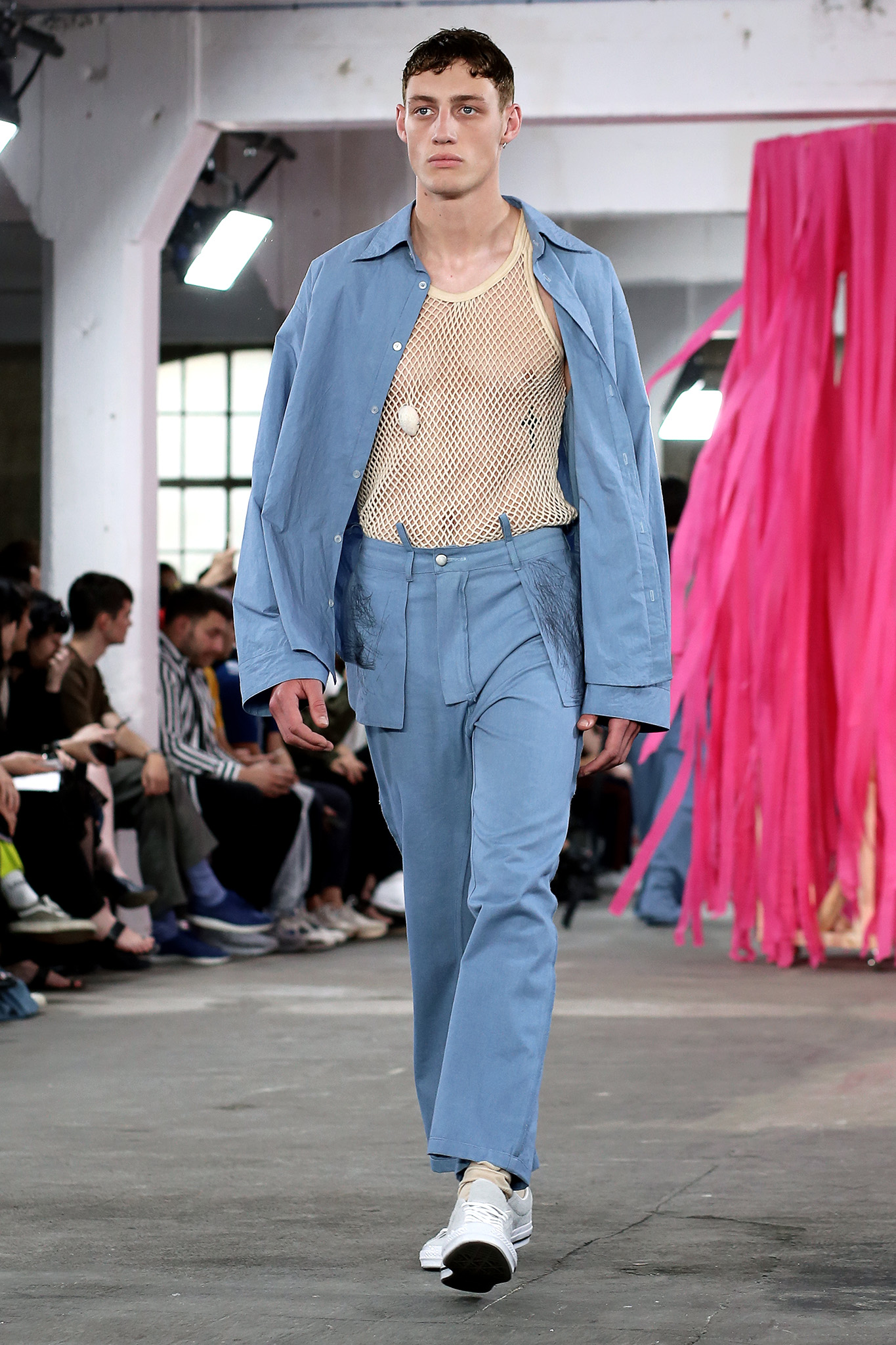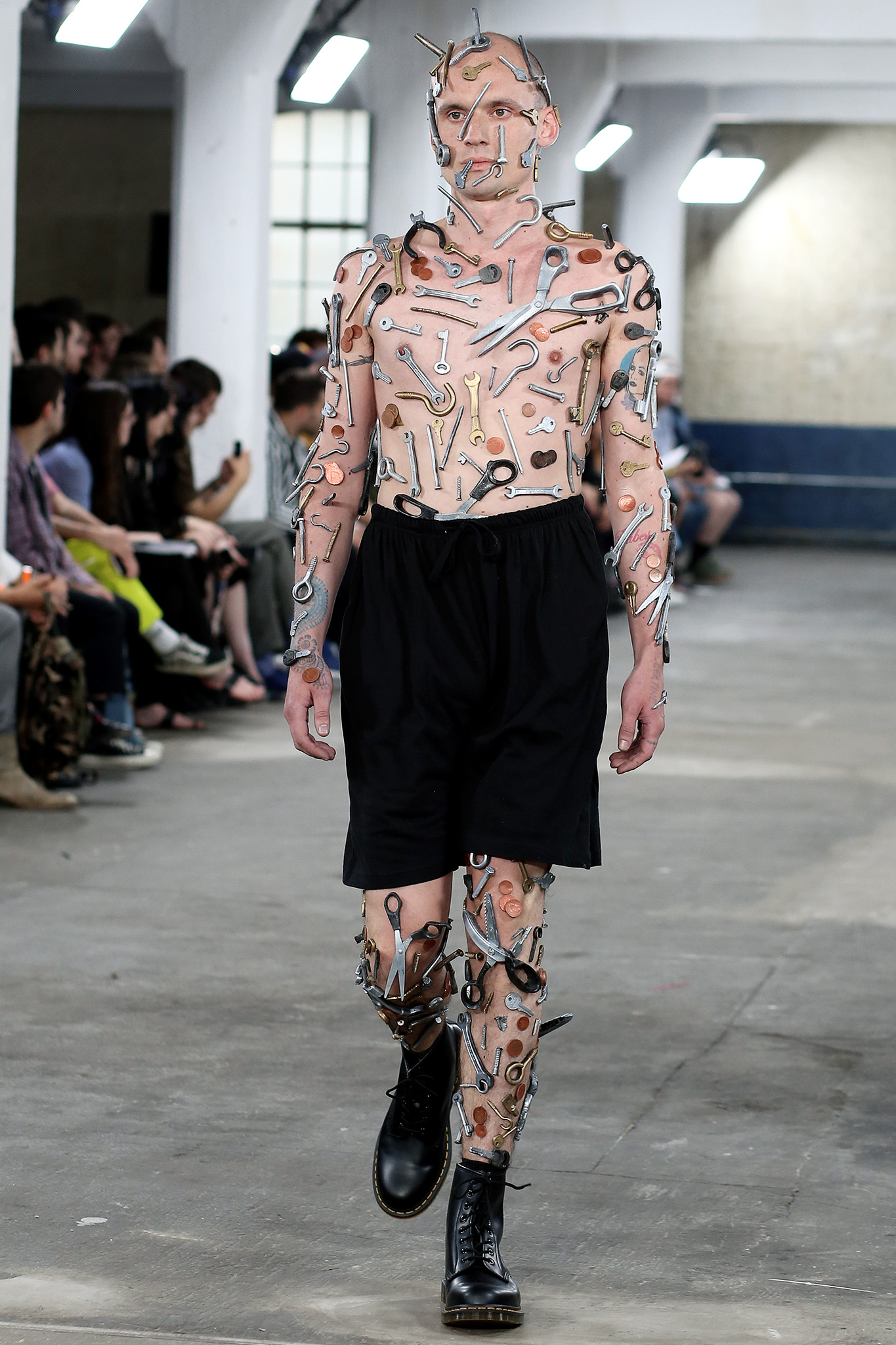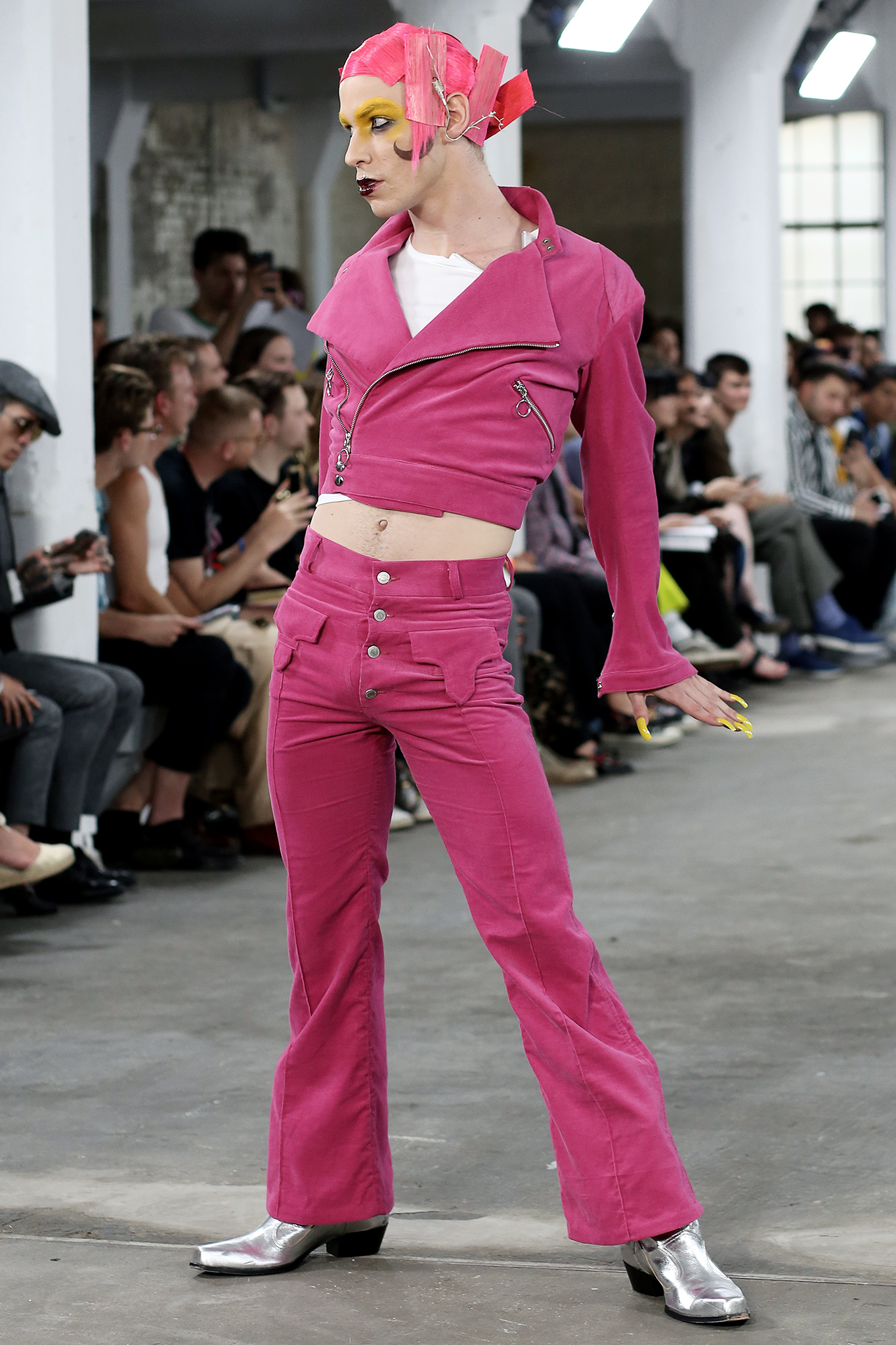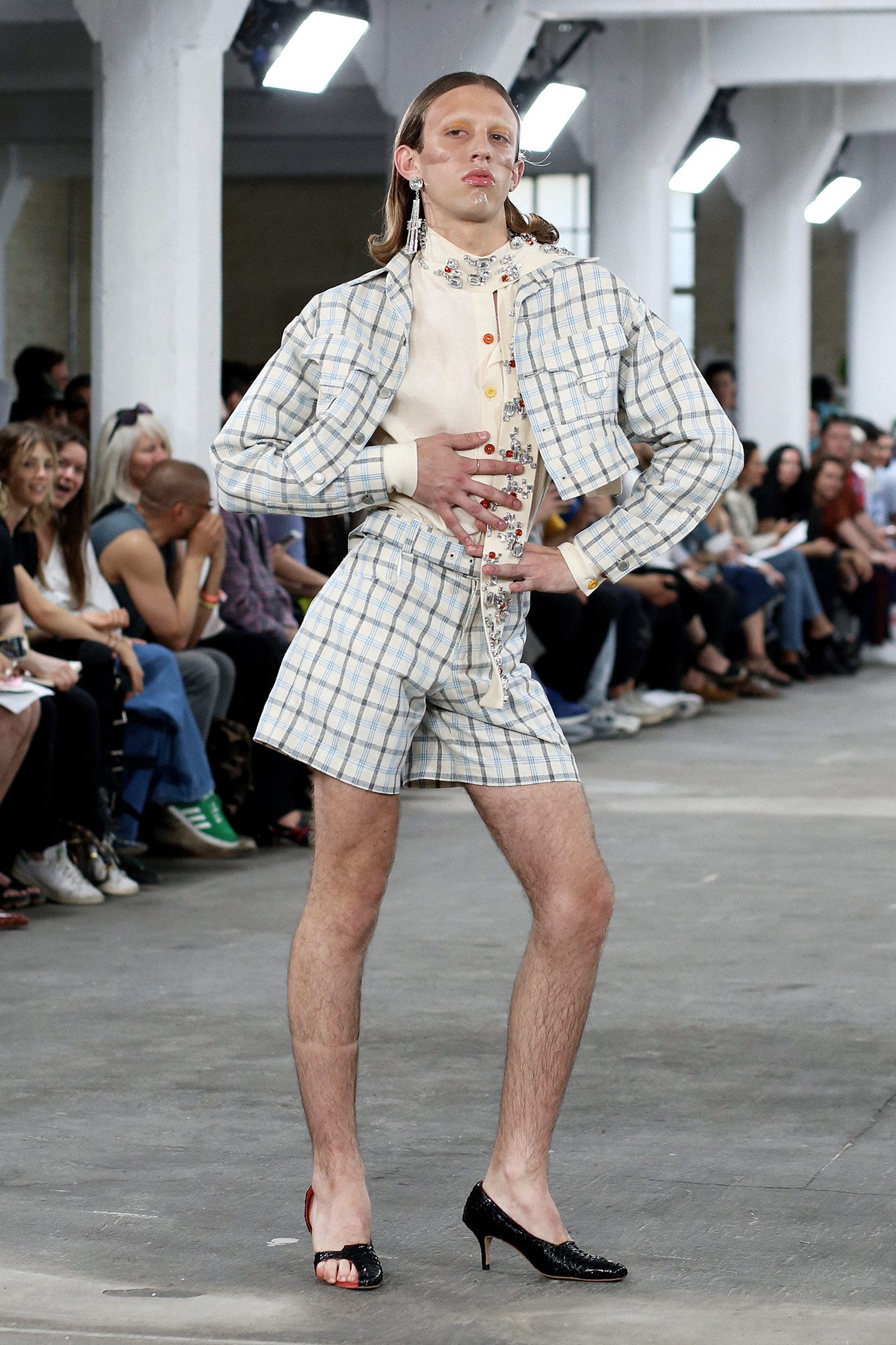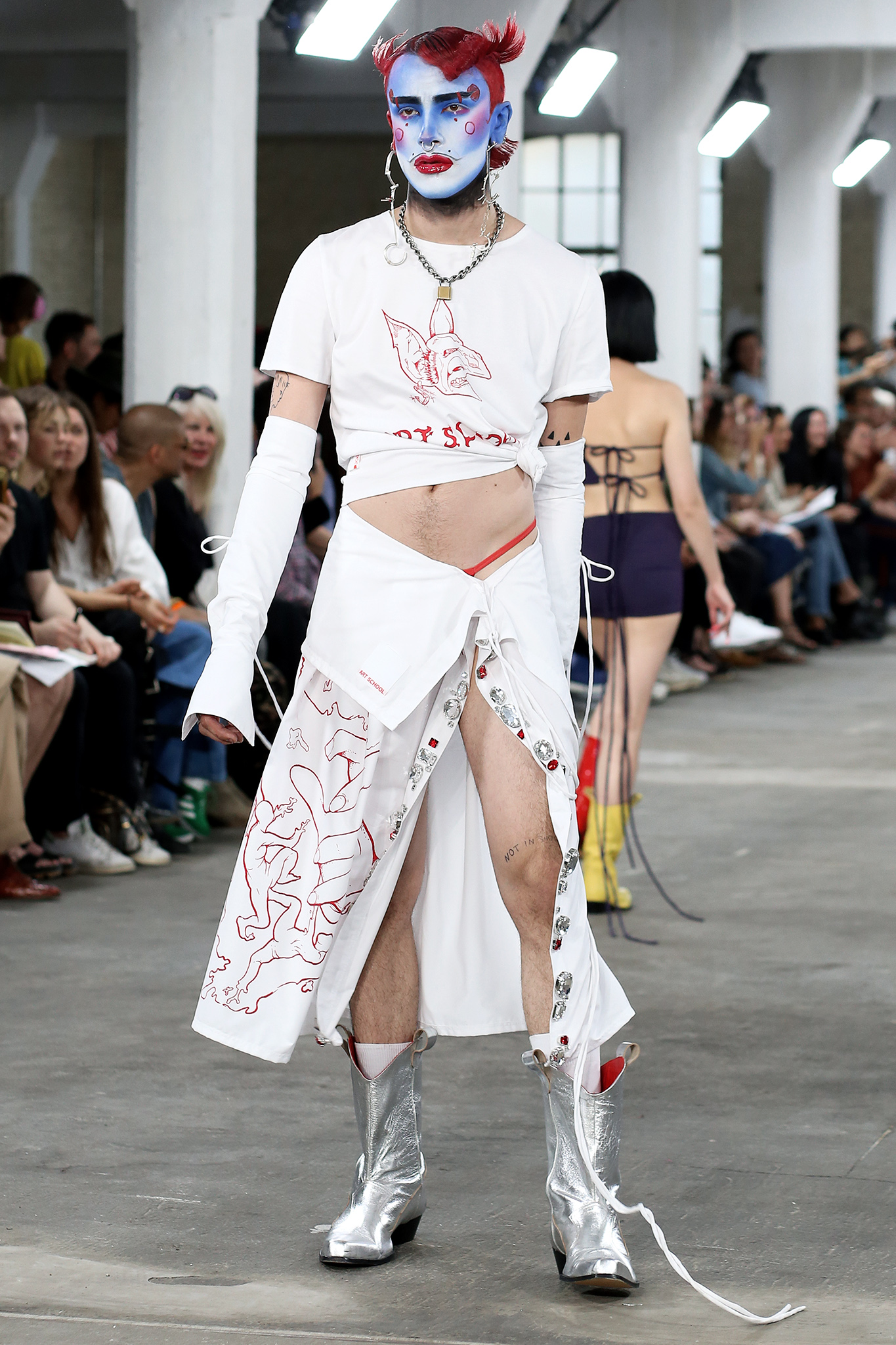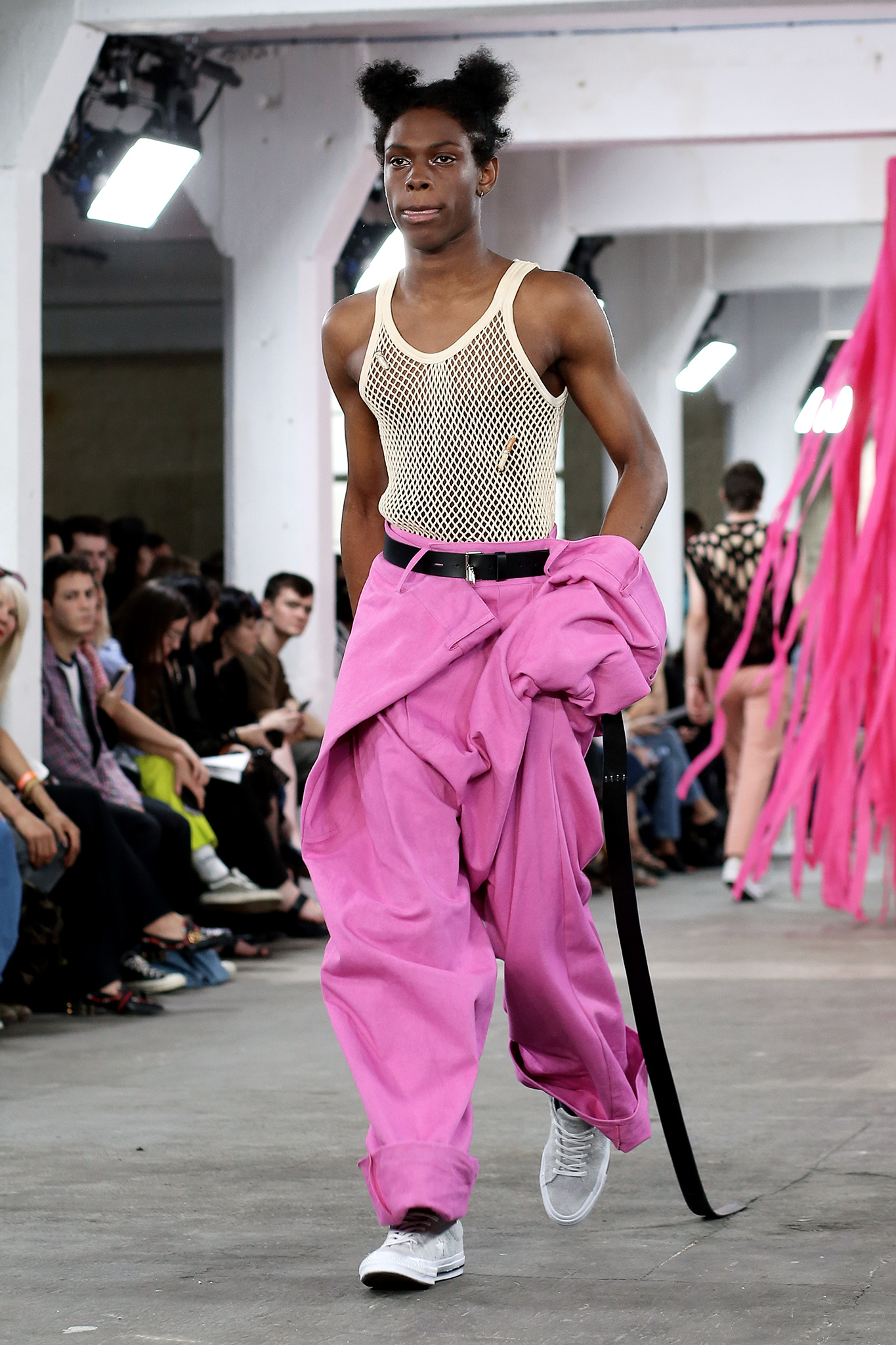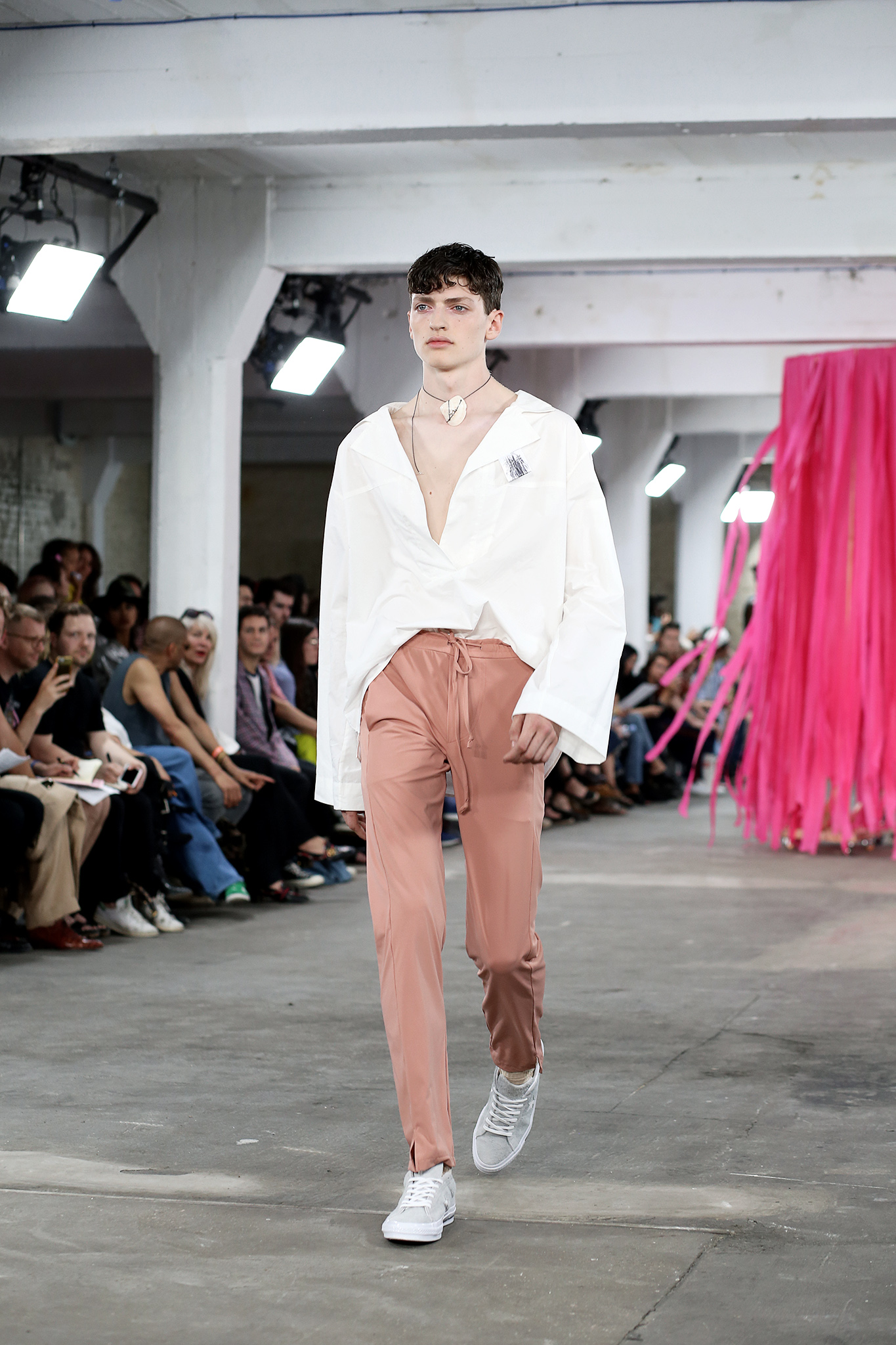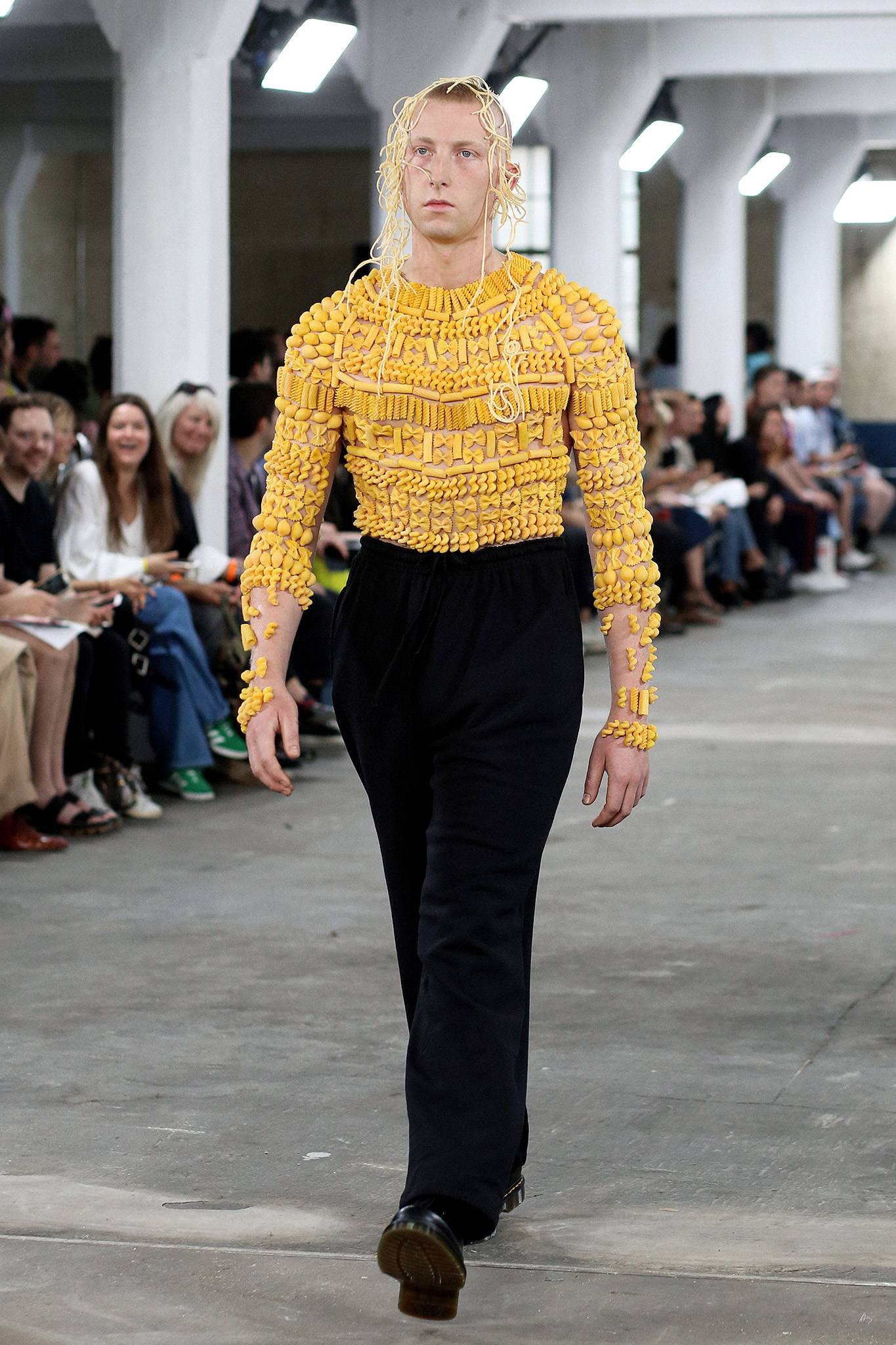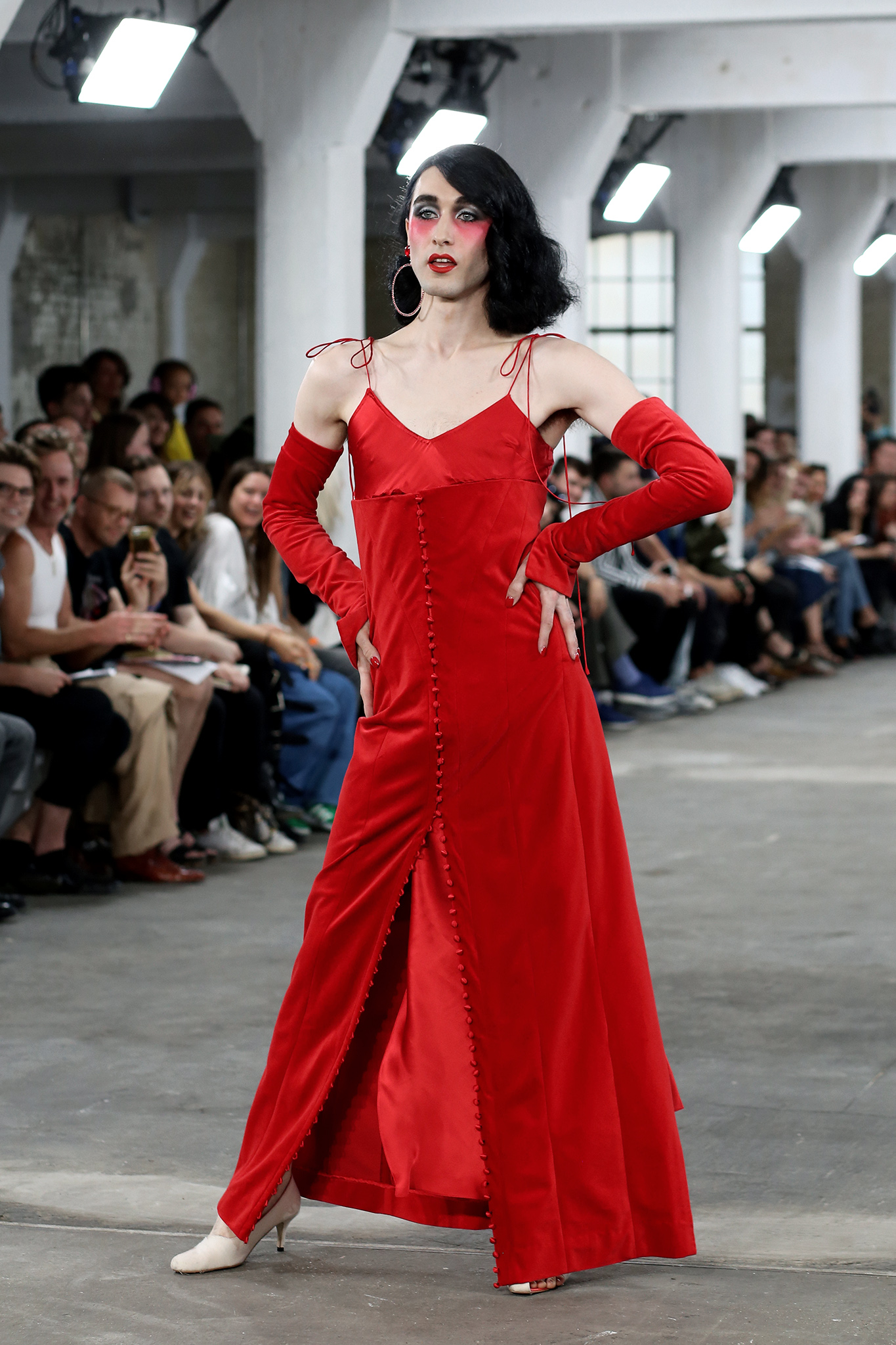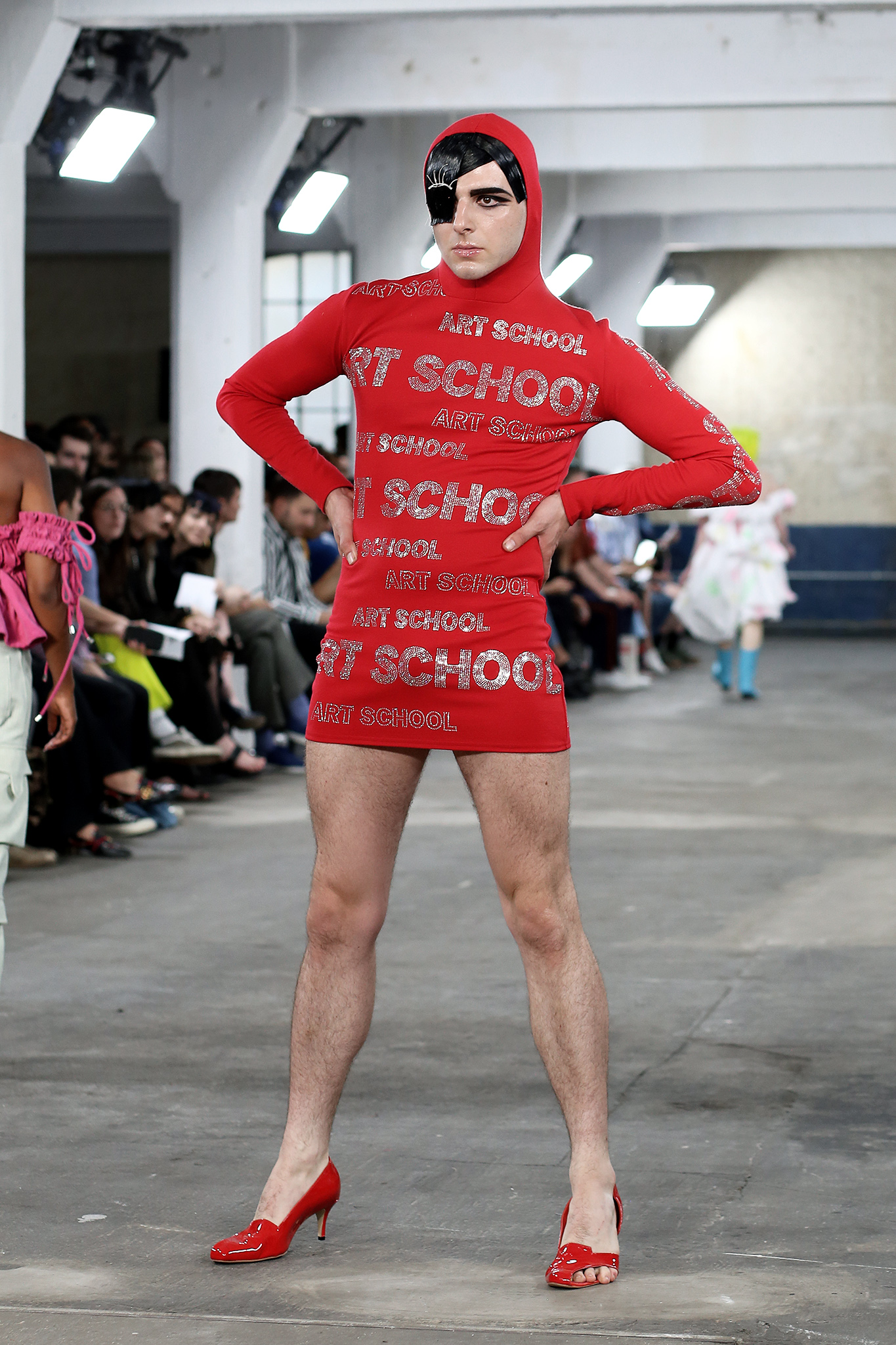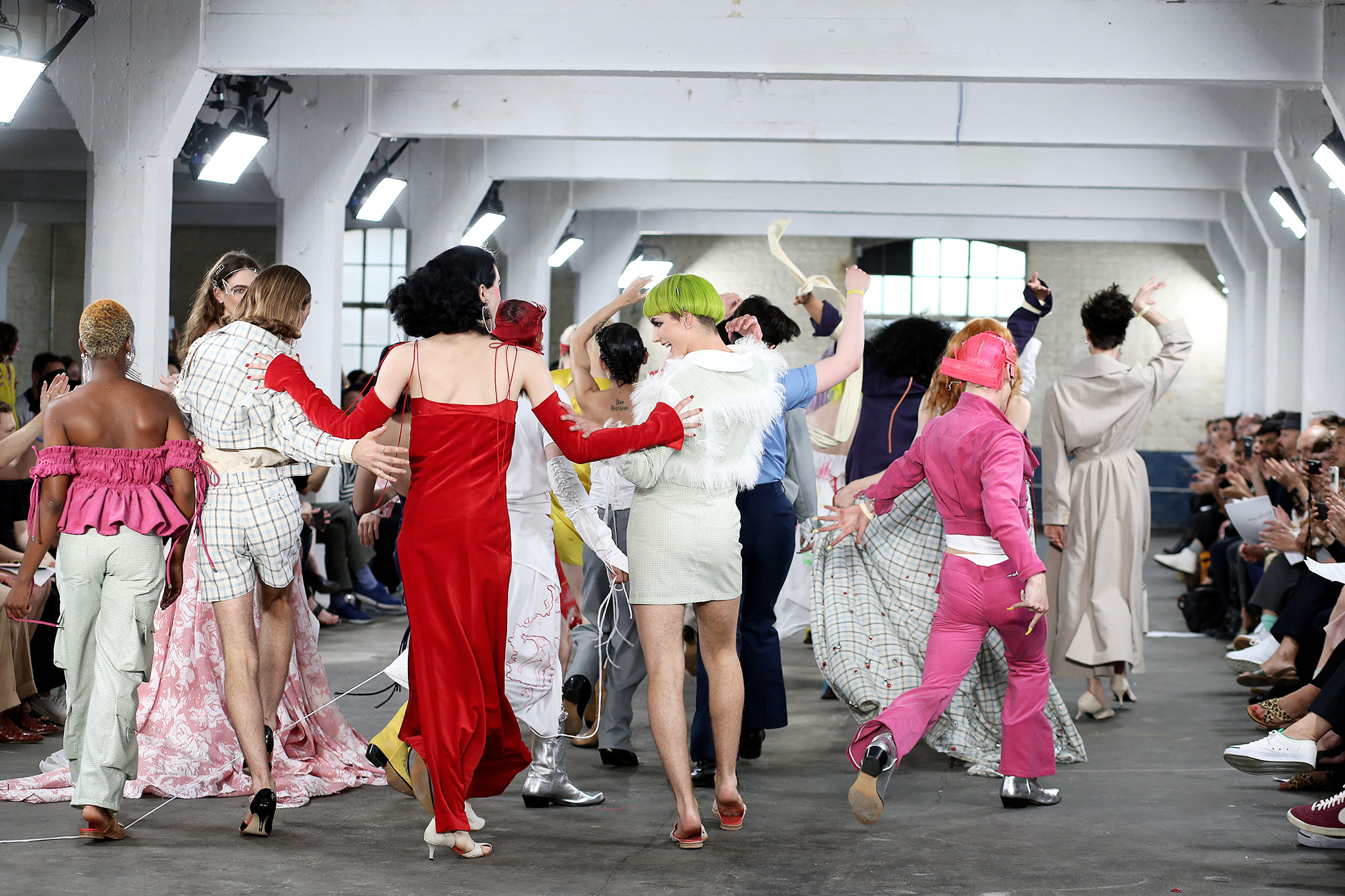 There often comes a time in which a distraction is what we need. Fashion East's MAN showcased an enlightening trio of designers highlighting the importance of being yourself despite the darkness that surrounds us.
First up was Per Gotesson – this being his third season as part of MAN, he continued his exploration of denim and the construction around it. With a signature emphasis on the waist Gotesson presented us with tailored denim blazers, coats and pants.
Along then came Art School who made their catwalk debut this season and whom painted a smile among every single person in that crowd. Art School pushes the boundaries of individuality and redefines the limits within gendered fashion. There was a sense of unity and defiance through each look that came down the runway of the Old Truman Brewery. Splashes of tailoring and dresses, Isabella Blow inspired shoes and a jewellery collaboration with Amy Rodriguez put together each character that Art School introduced us to. It was refreshing, flamboyant and more than anything it was true to itself. The duo behind the label, Eden Loweth and Tom Barratt told a wonderful story with their collection down to the choreography – a lovely moment of unison when the 'Macarena' came on during the finale was truly something.
Rottingdean Bazaar was unlike any show I've ever seen, and one that will certainly not be forgotten. James Thesus Buck and Luke Brooks the designers behind the label made  moulds of a series of everyday objects and bounded them onto cotton jersey.  Objects included matches, construction tools, pennies and even pasta.
The diversity in casting in each show is something to praise, models in all shapes, sizes, genders and sexuality walked for one of the three designers making a real sense of connection and belonging between spectator and designer.
Words: Daniela Suarez
Photographer: Paolo Steve