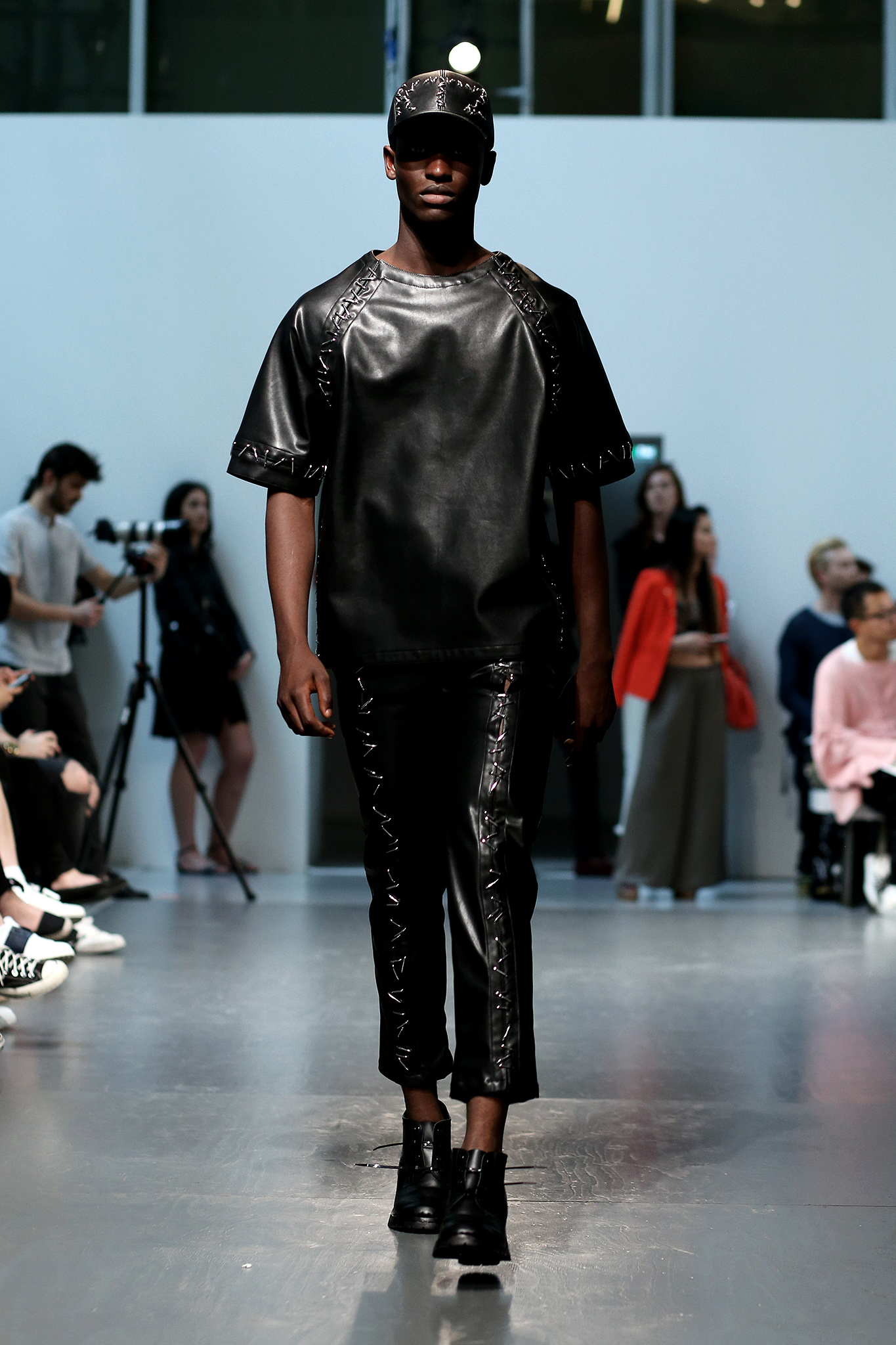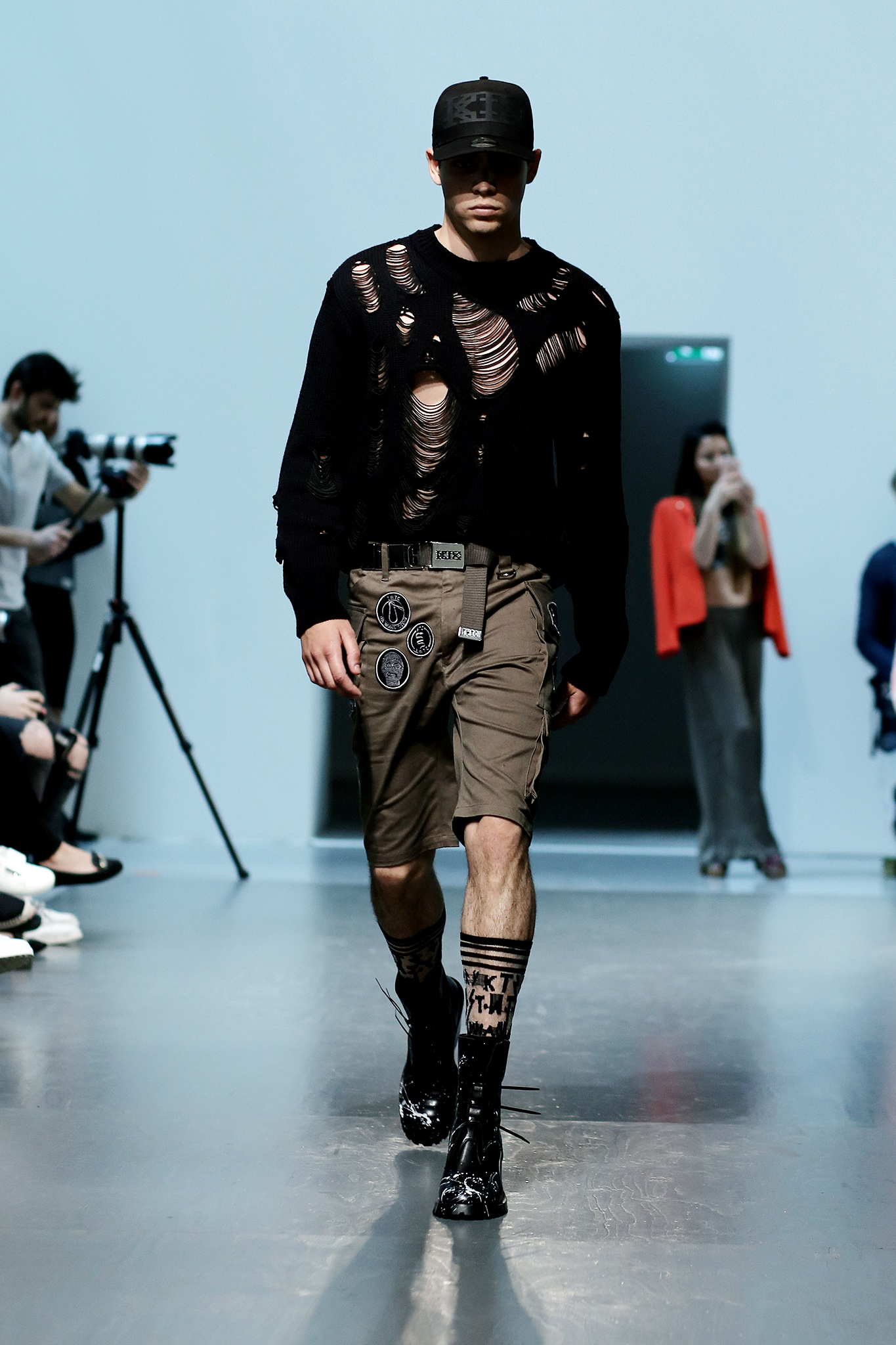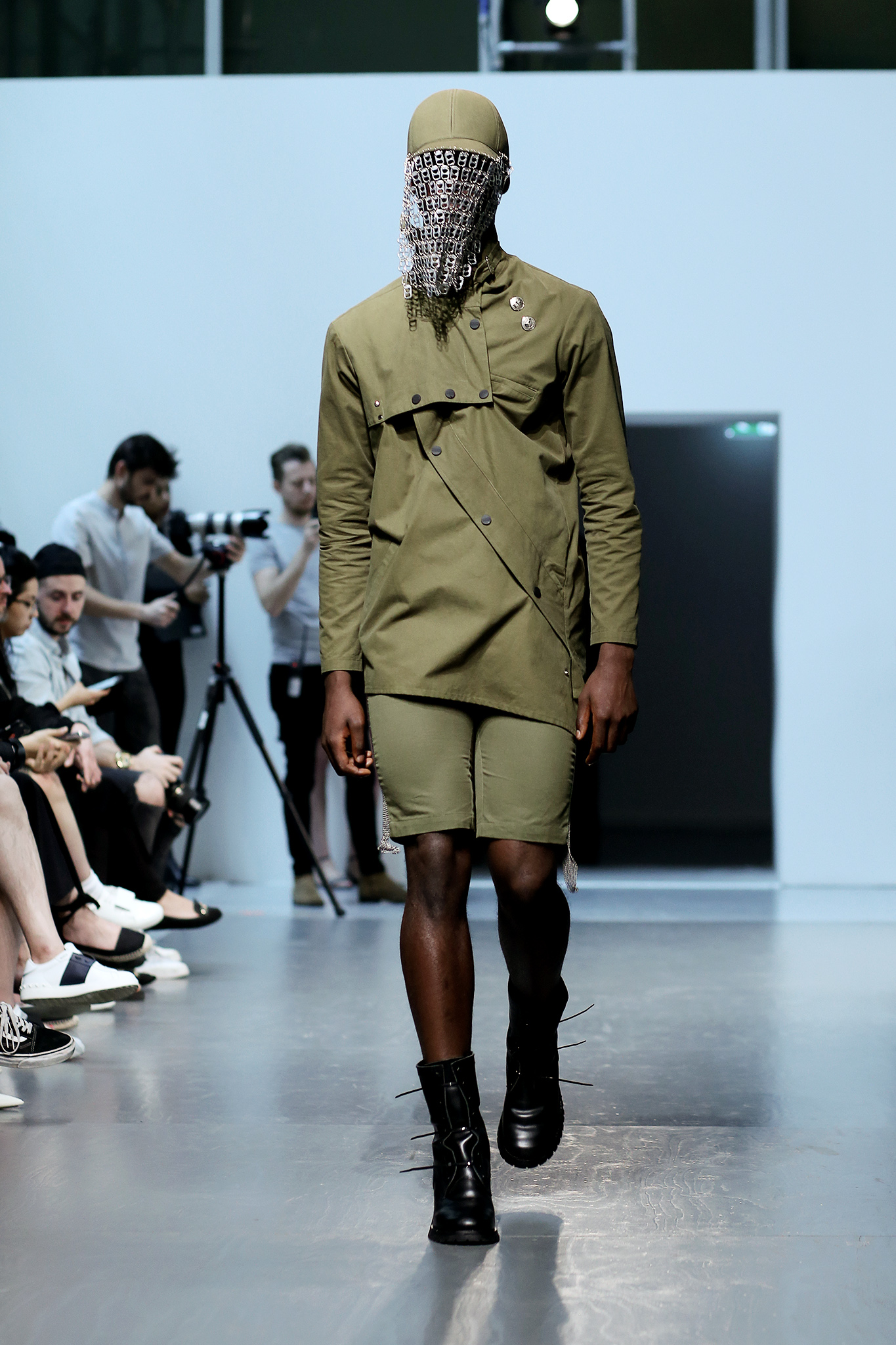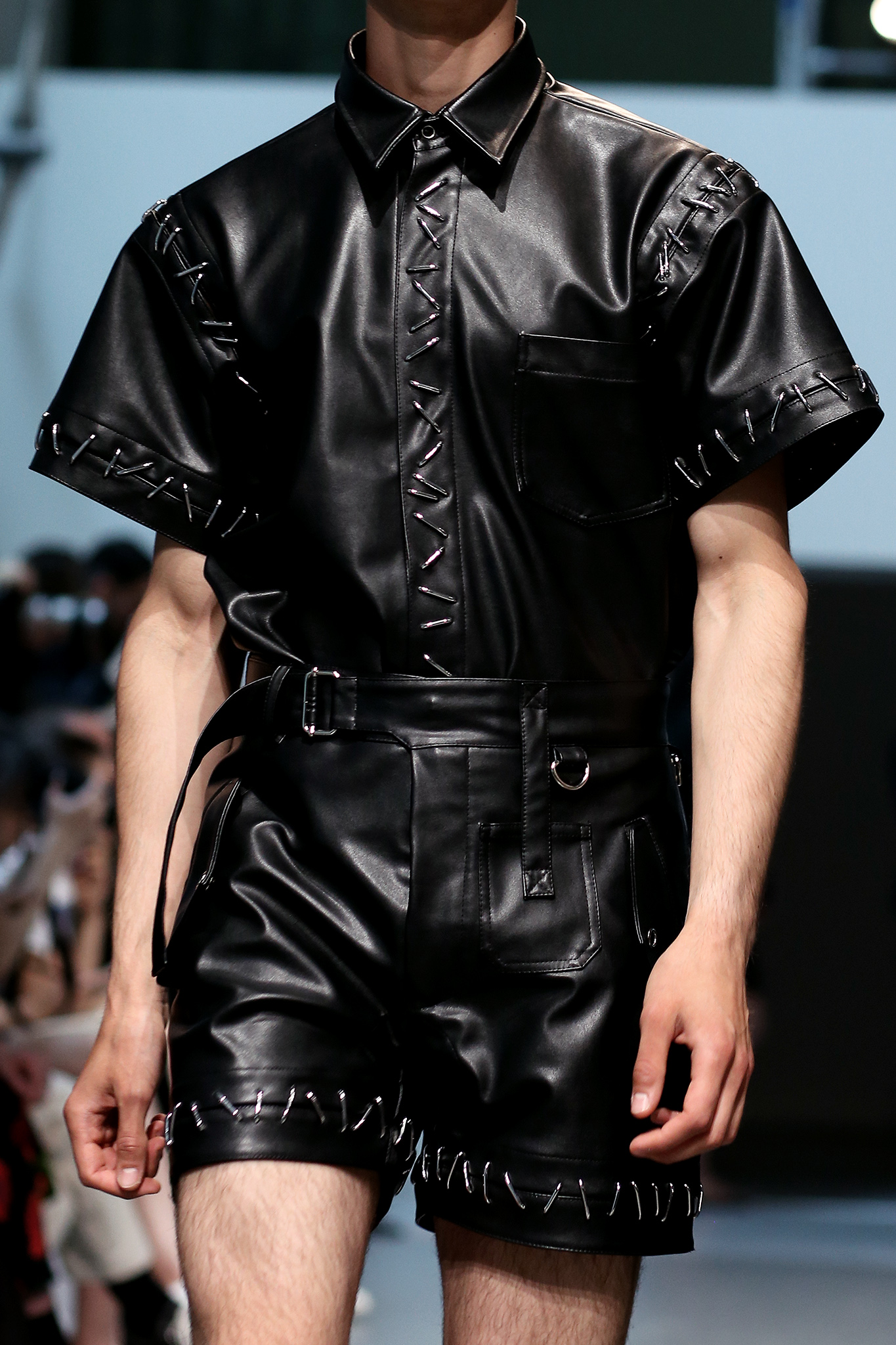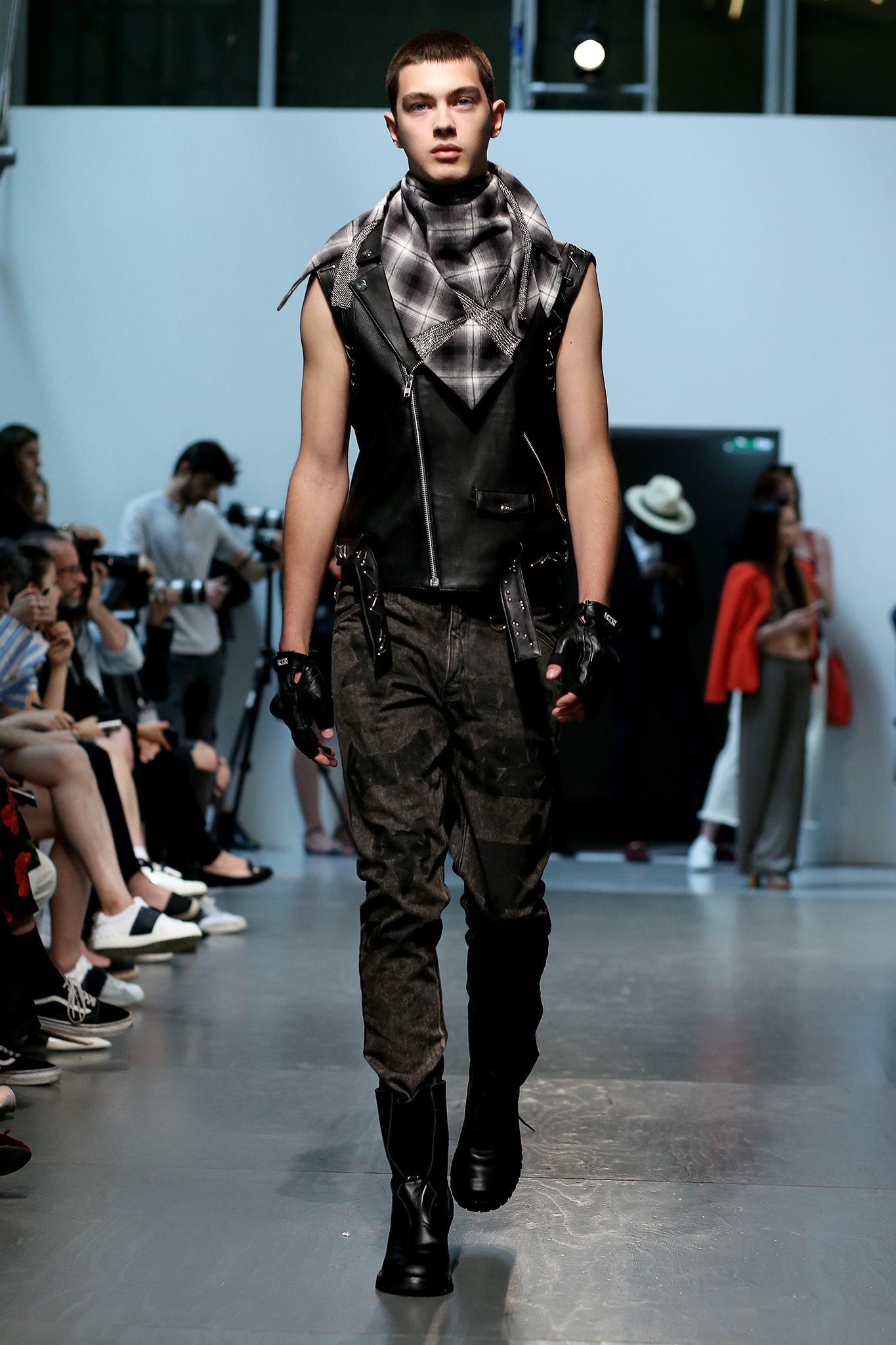 A marked change from the monochromatic graphics that usually dominate a KTZ show, SS18 gave a little bit more for the masses. The angular white text on black that is their trademark made fewer appearances, and its frenzy was mirrored by the safety pins attacking the black suit jackets and tailored trousers. This collection was infinitely more wearable, as long as you're still a health goth with a thing for punk (an aesthetic thing for punk, your music taste is techno with an occasional hiphop comedown).
The crowds stuck with the classic graphics. KTZ's loyal disciples flocked to the FROW repping the brand's logo head-to-toe; designs which have been endlessly replicated, but never bettered and without ever losing the attention of their fans. The divergence of the collection showed up the crowd. The torn khaki combat trousers could easily filter down to the high street, as could the brown tartan cigarette pants and even some well-cut black leather shorts.
What we're all really here for is the performance, it is a show after all. KTZ collections alway have stand out pieces which stick in your mind long after the clapping's ended. The male models struggled to remain upright and nonchalant in heeled army boots, the easily replicable cable tie fastenings coming soon to an Instagram near you. The cap with chainmail mask hanging off the peak is the piece every influencer and die-hard KTZ fan will be after next season; a guaranteed street-style photographer magnet.
Words: Harriet May de Vere
Photographer: Paolo Steve