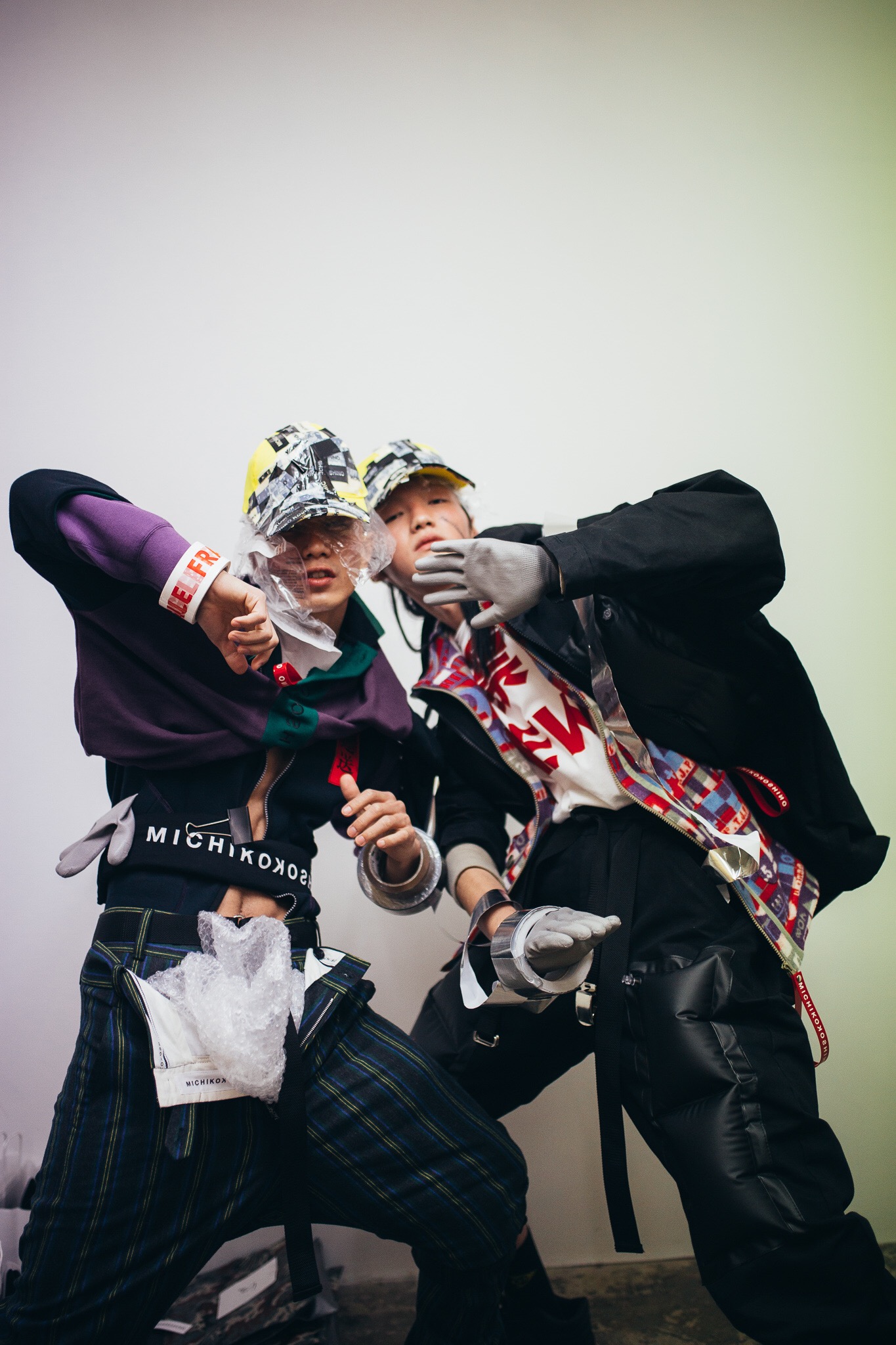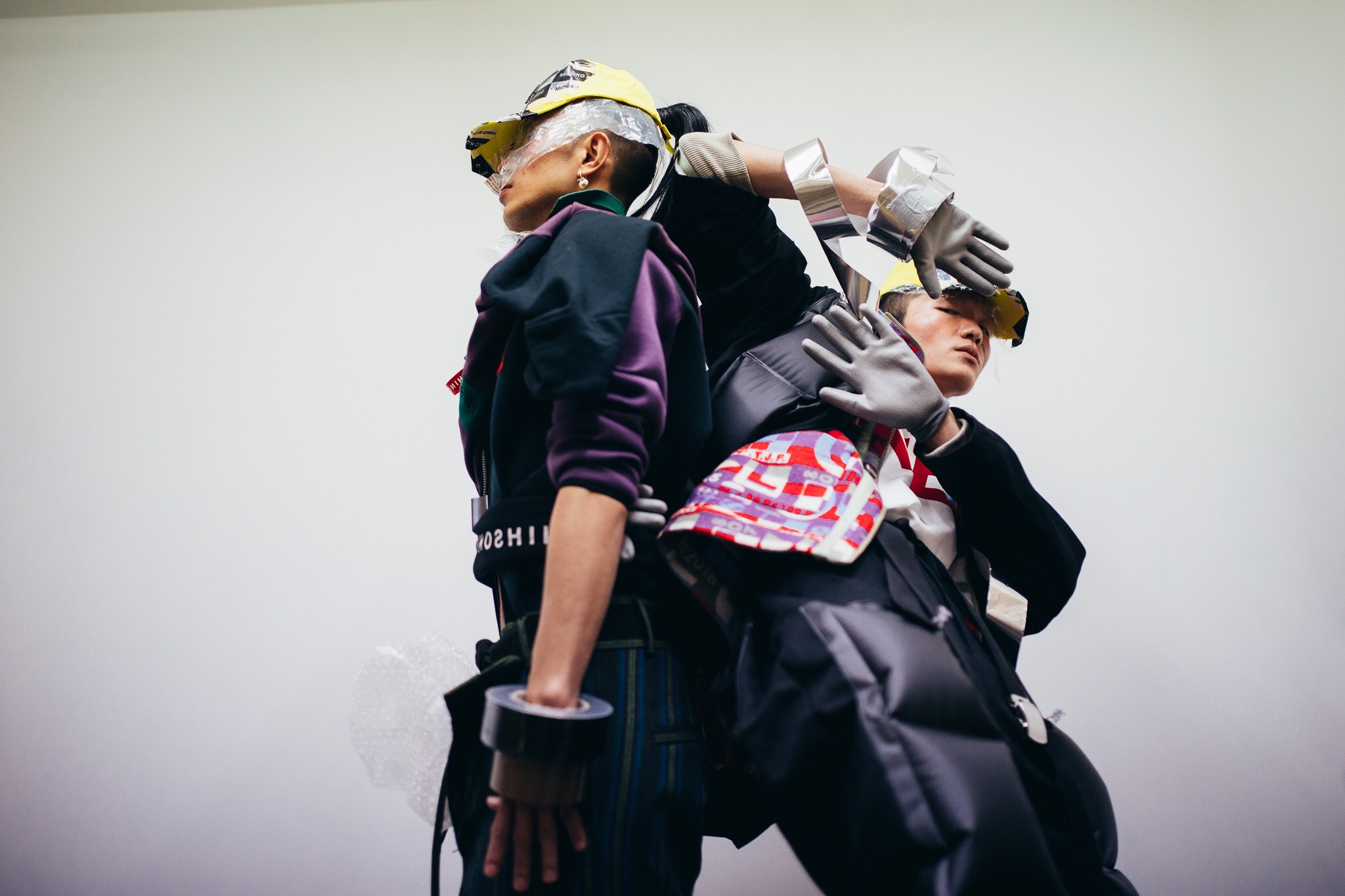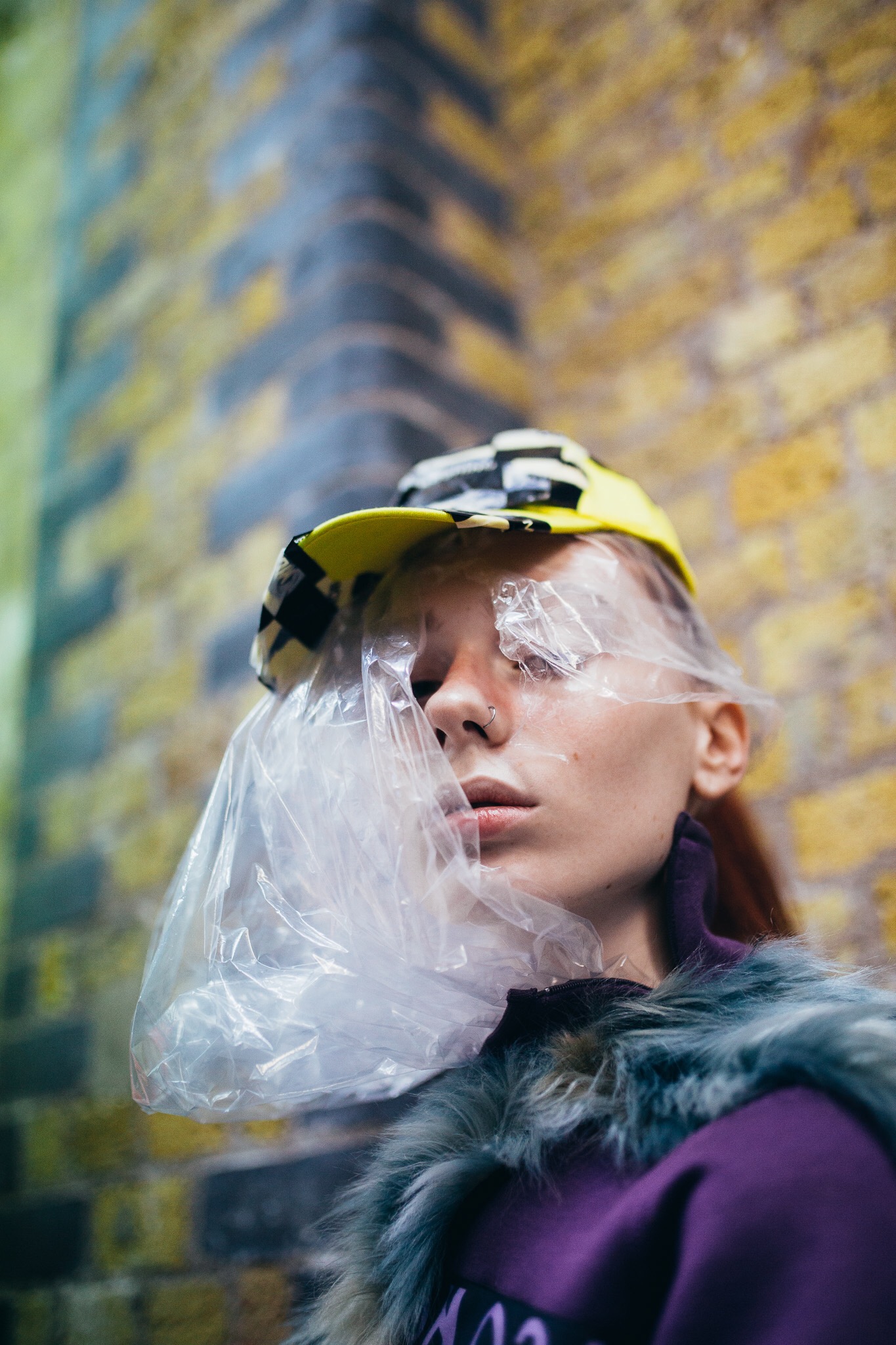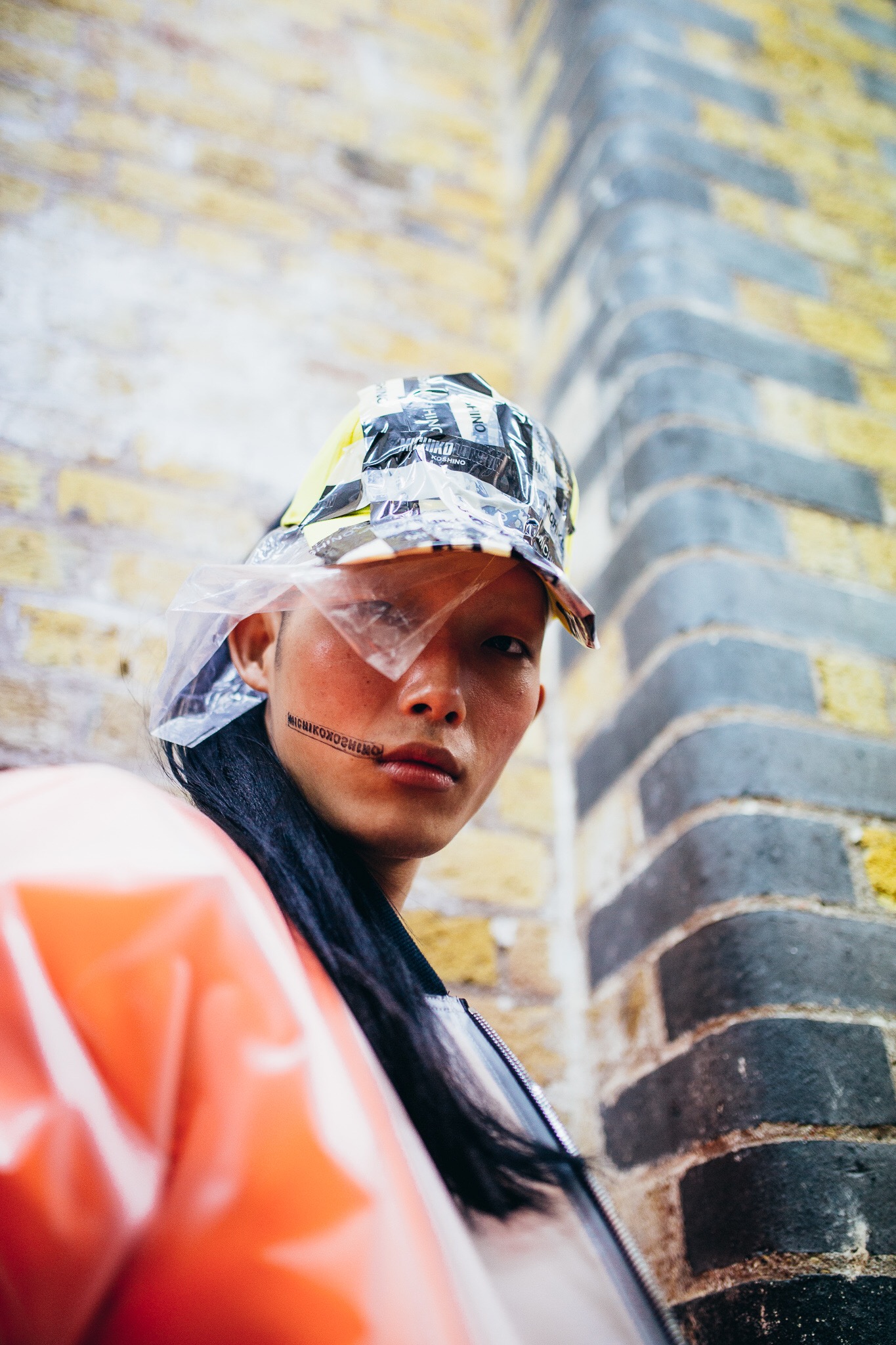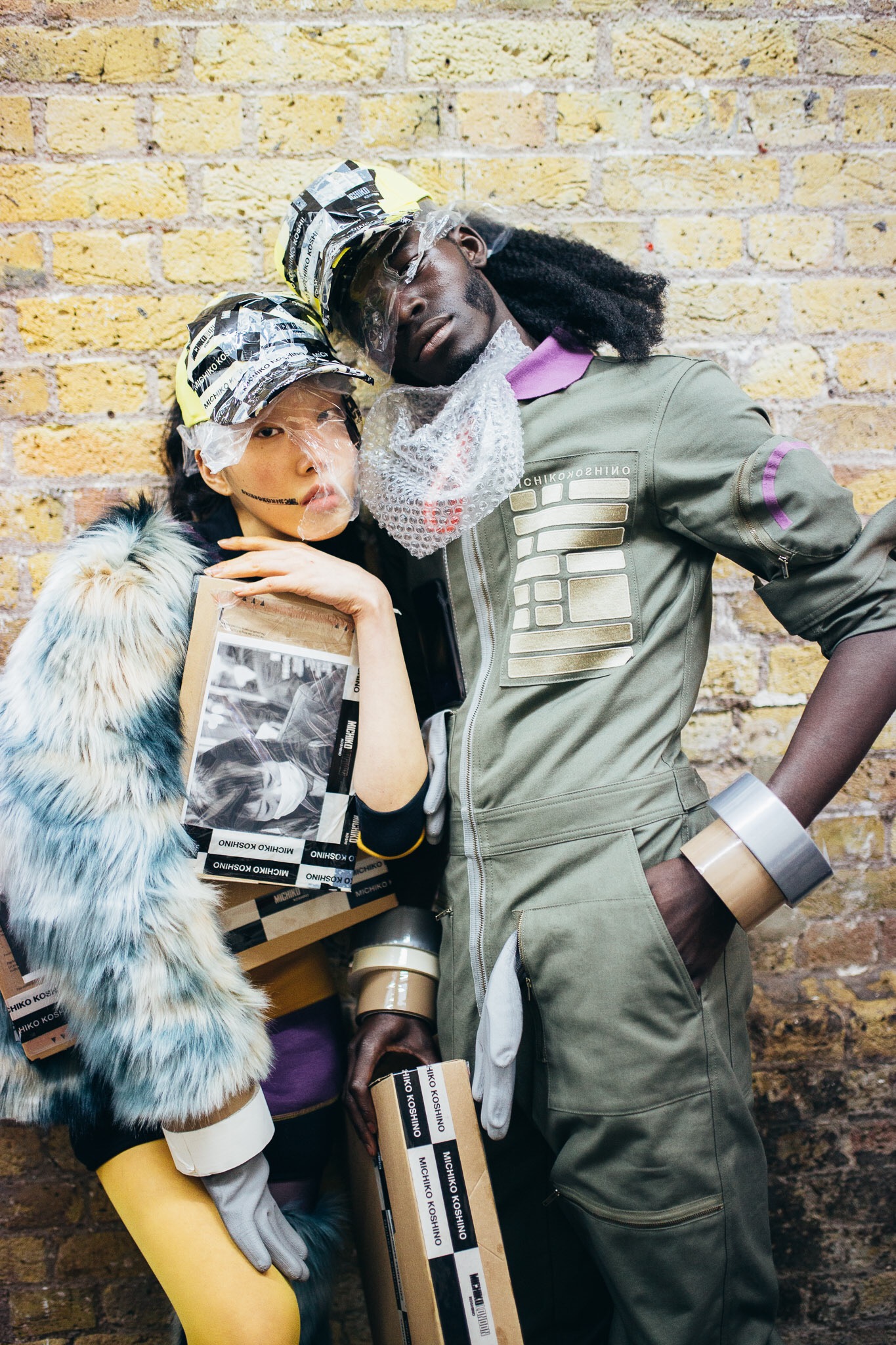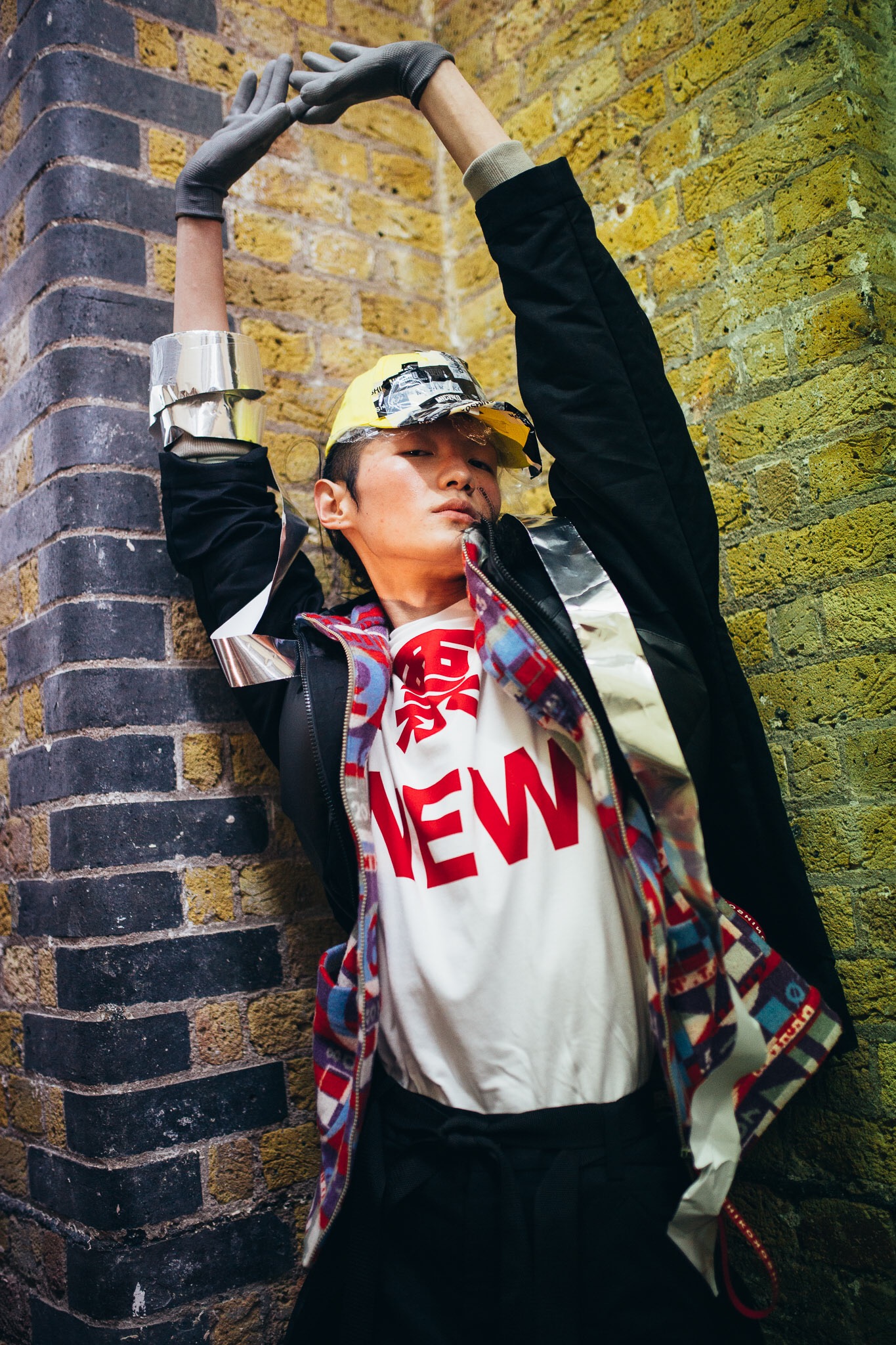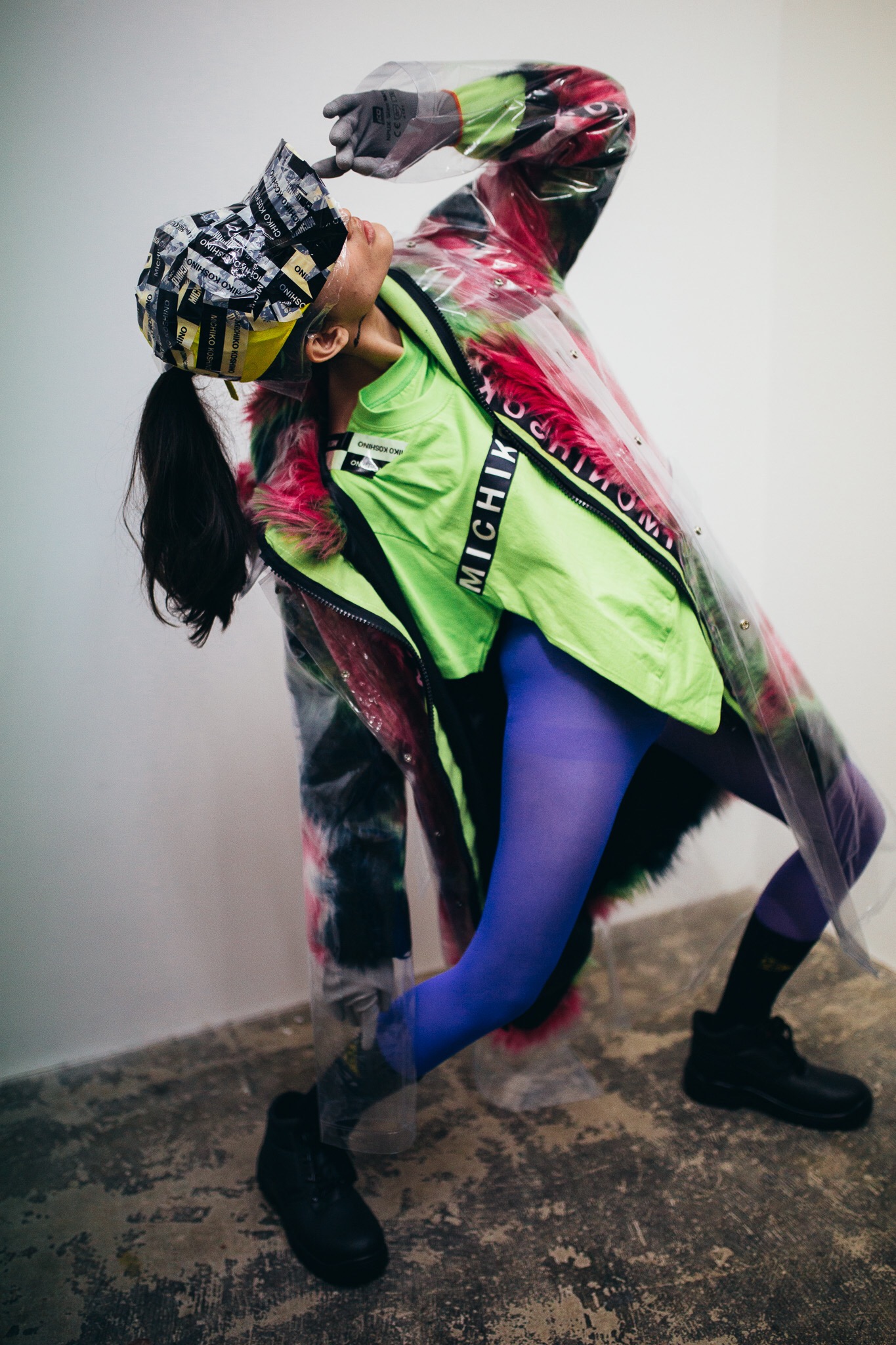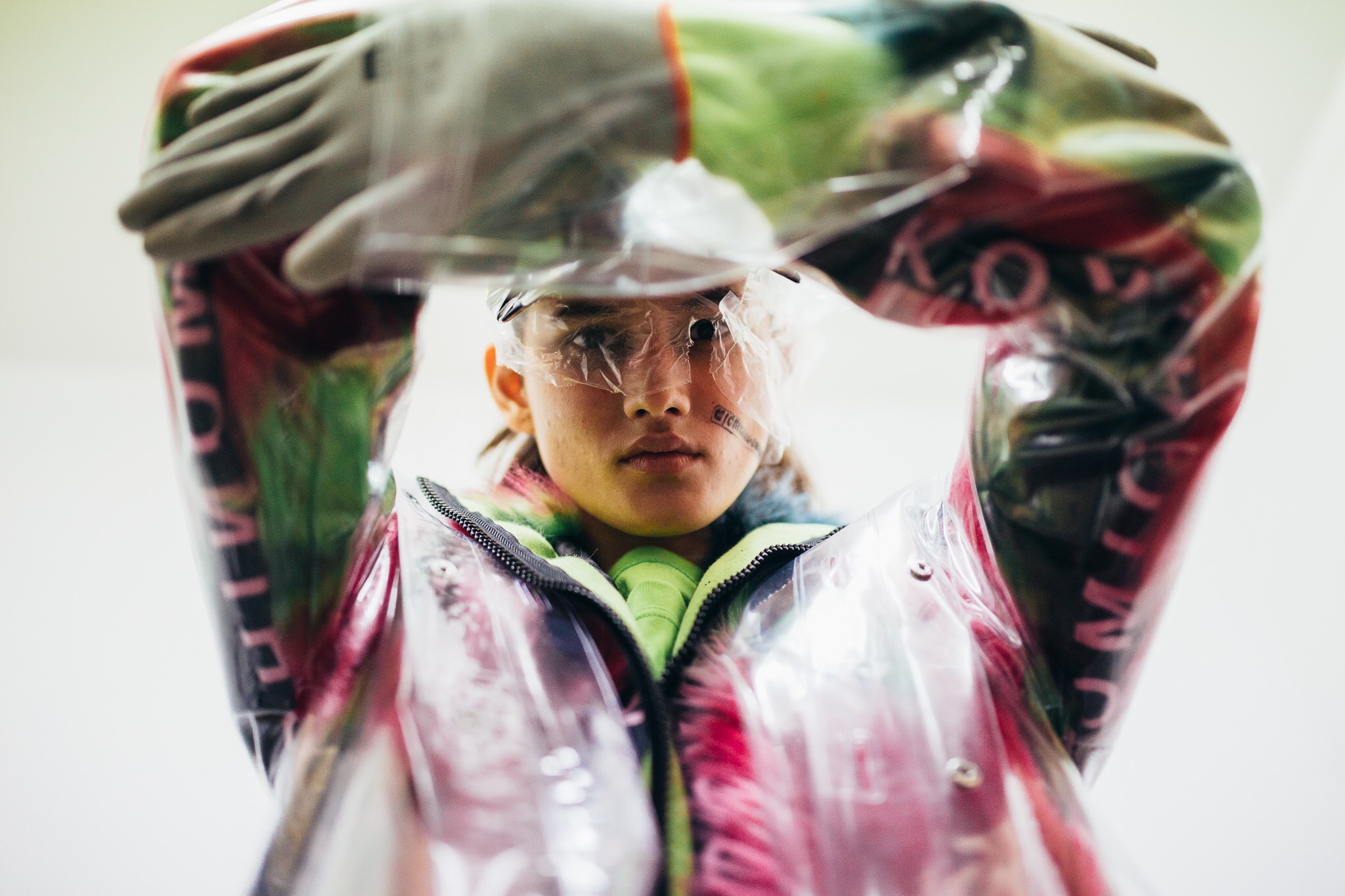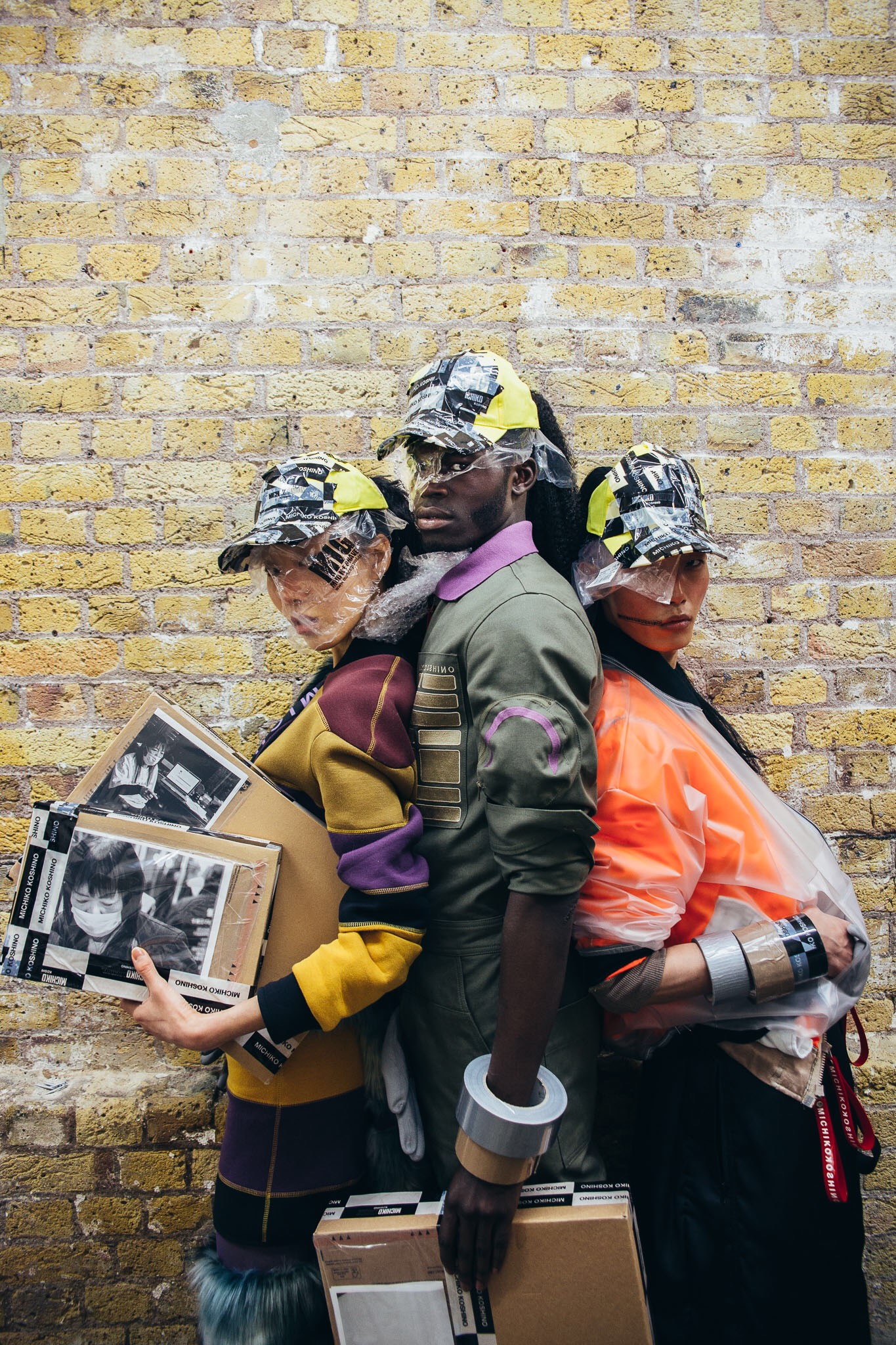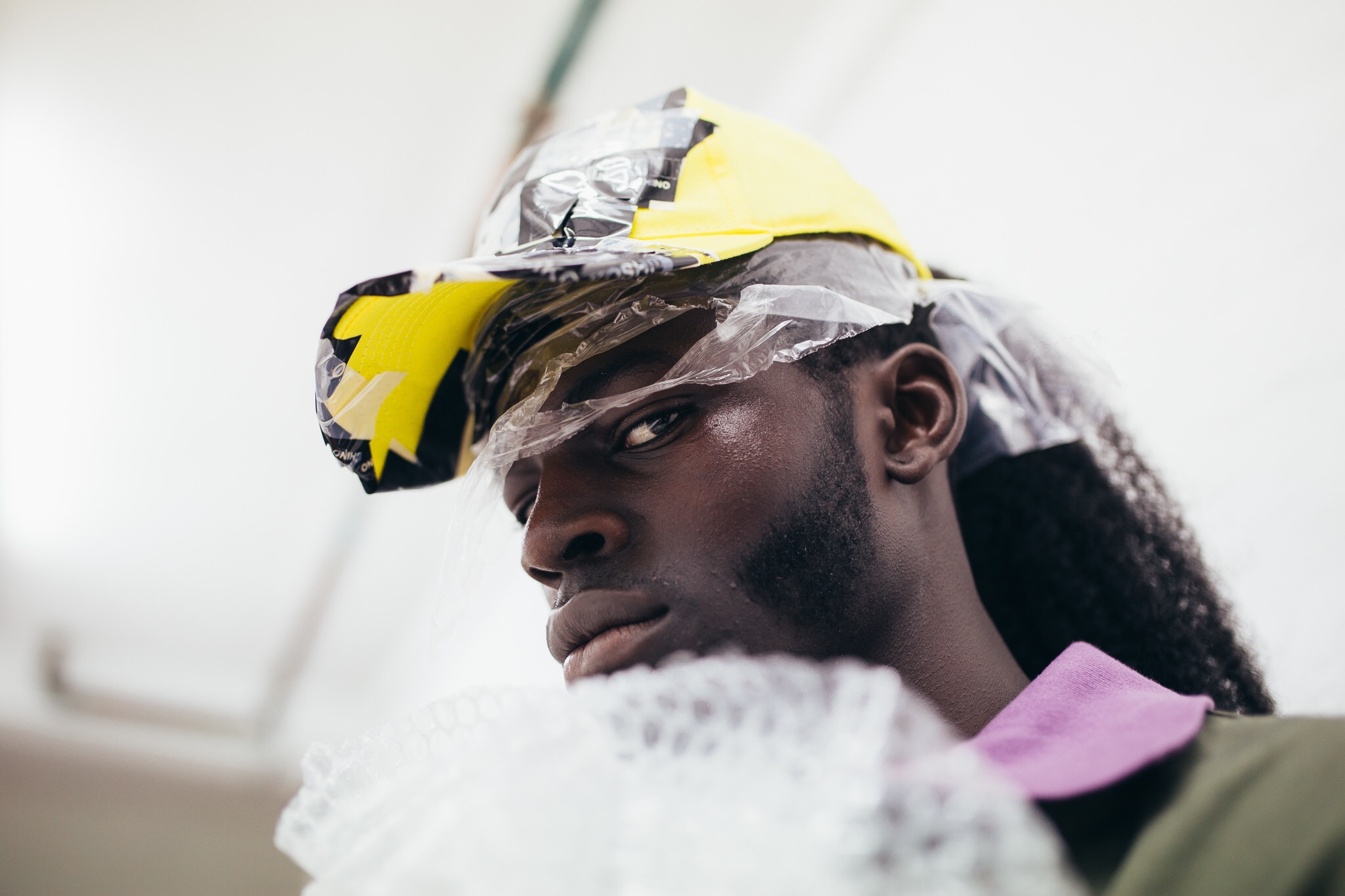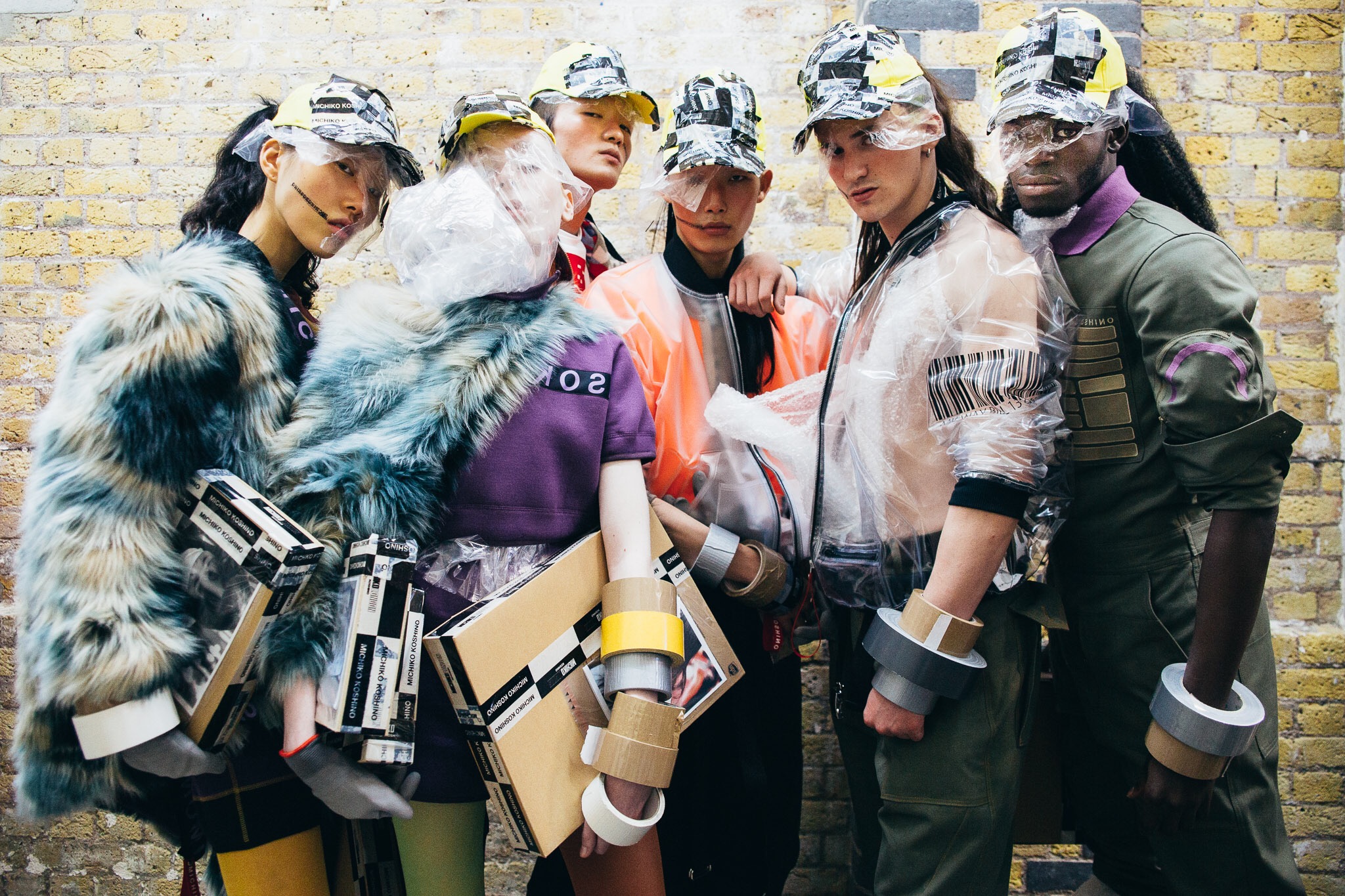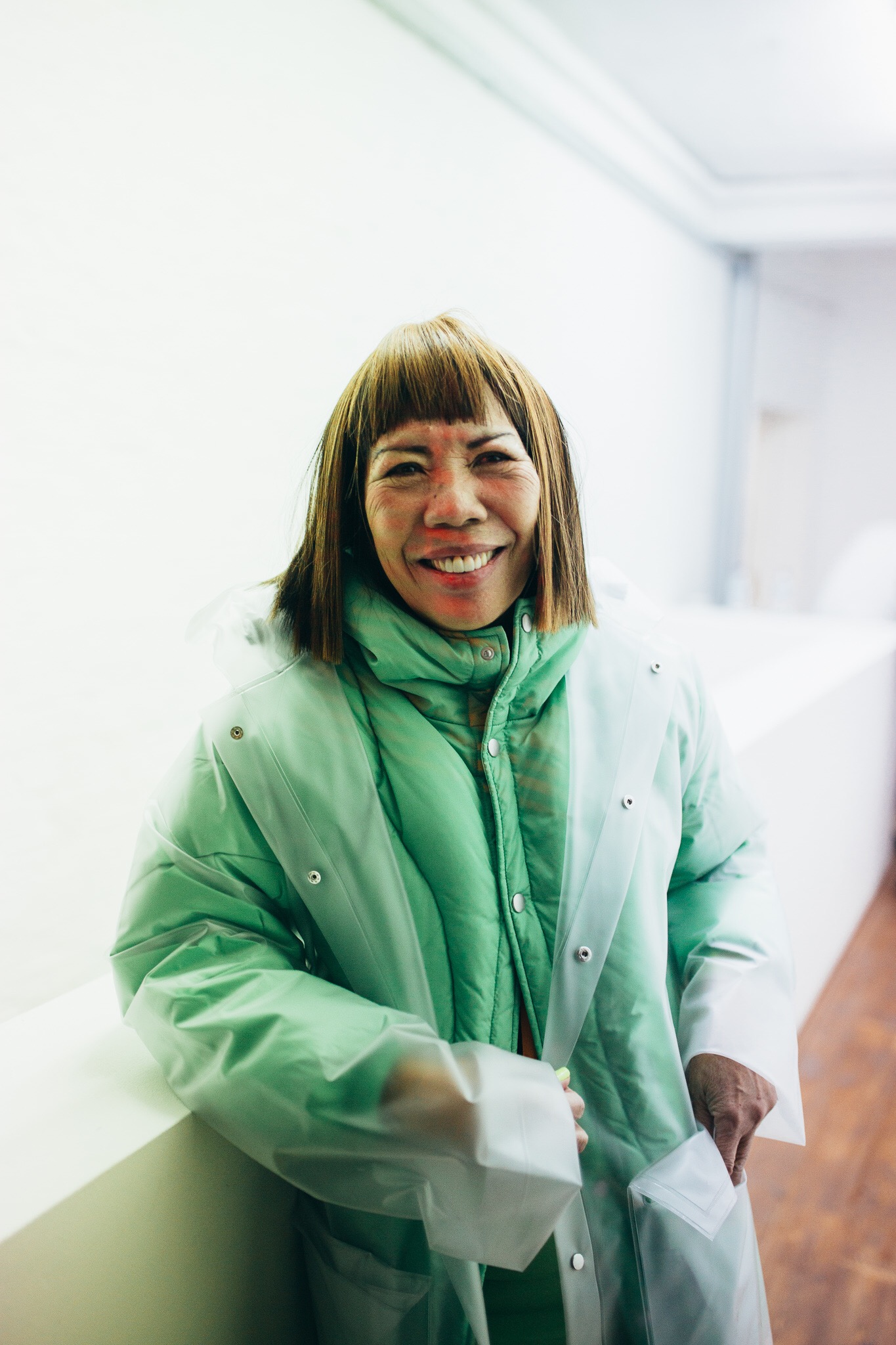 Wanting to create a workforce uniform of her own, for her AW18 collection Michiko Koshino took inspiration from Japanese photography dating back to the 19th century. An image of a delivery cart was the main source of motivation behind this season, a very humble courier at the time. Michiko took this image and gave it a whole new meaning.
Models standing in courier cages showcased the collections idea of movement and uniformity, allowing this idea to become the back bone of each garments structure. Washed silks, knitwear, heavy cotton and nylon created a wearable, durable approach to the designs. Practical and waterproof, Michiko managed to infuse her usual love of colour into this showcase despite the otherwise typically bland fabrications. Rich in purples, wines and blues, embroidery and print were key elements in conveying the Michiko message to the audience. Slogans such as 'customer service' were used to further drive the humor in this collection.
Layering materials and graphic bold colour captured Michiko's love of experimentation, a trait she is renowned for since the 1980's. The commericability of this collection centered the pieces, the unisex nature further drove the street wear vibes we are all craving.
Words by Leah Haines
Images by Abi Galatia