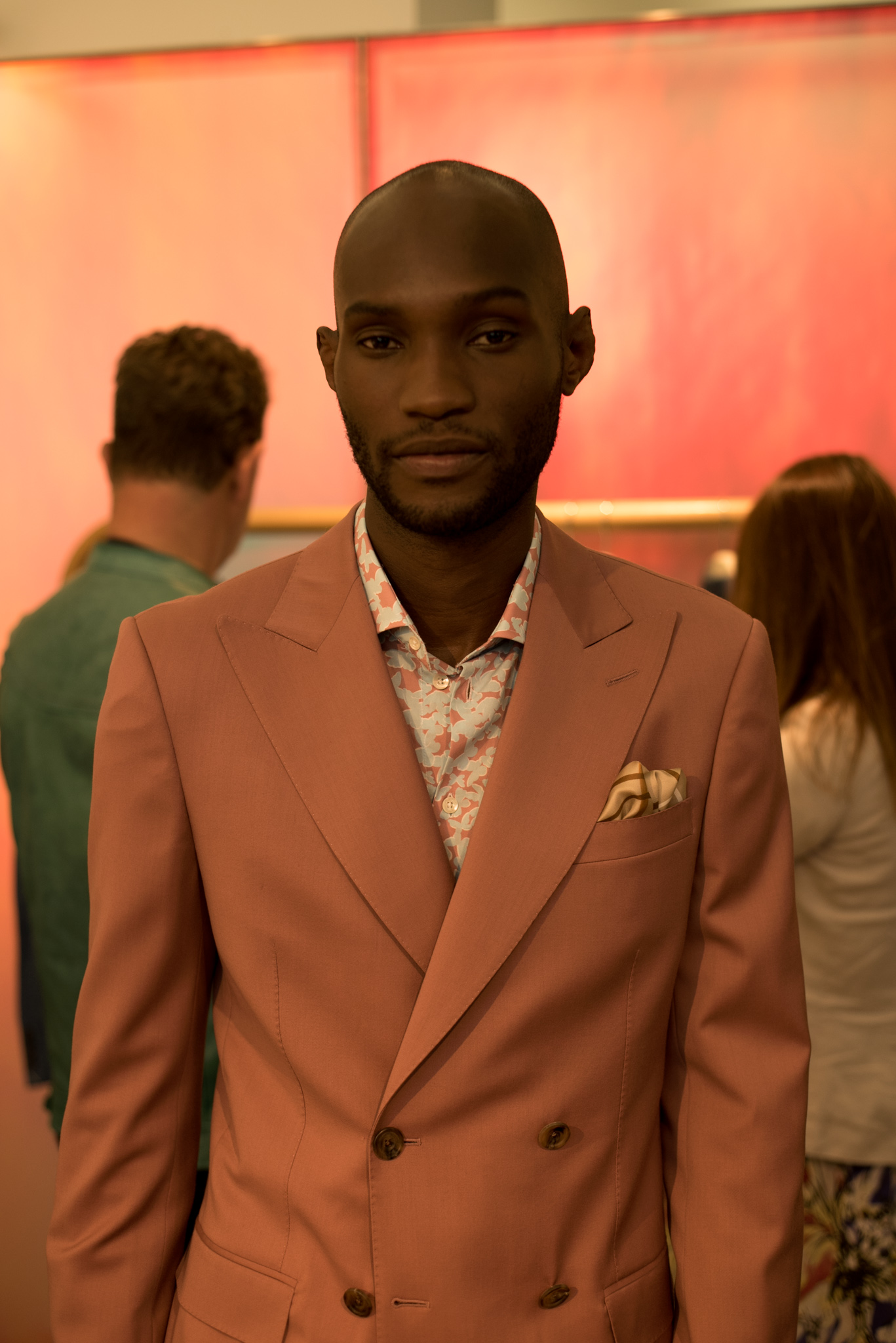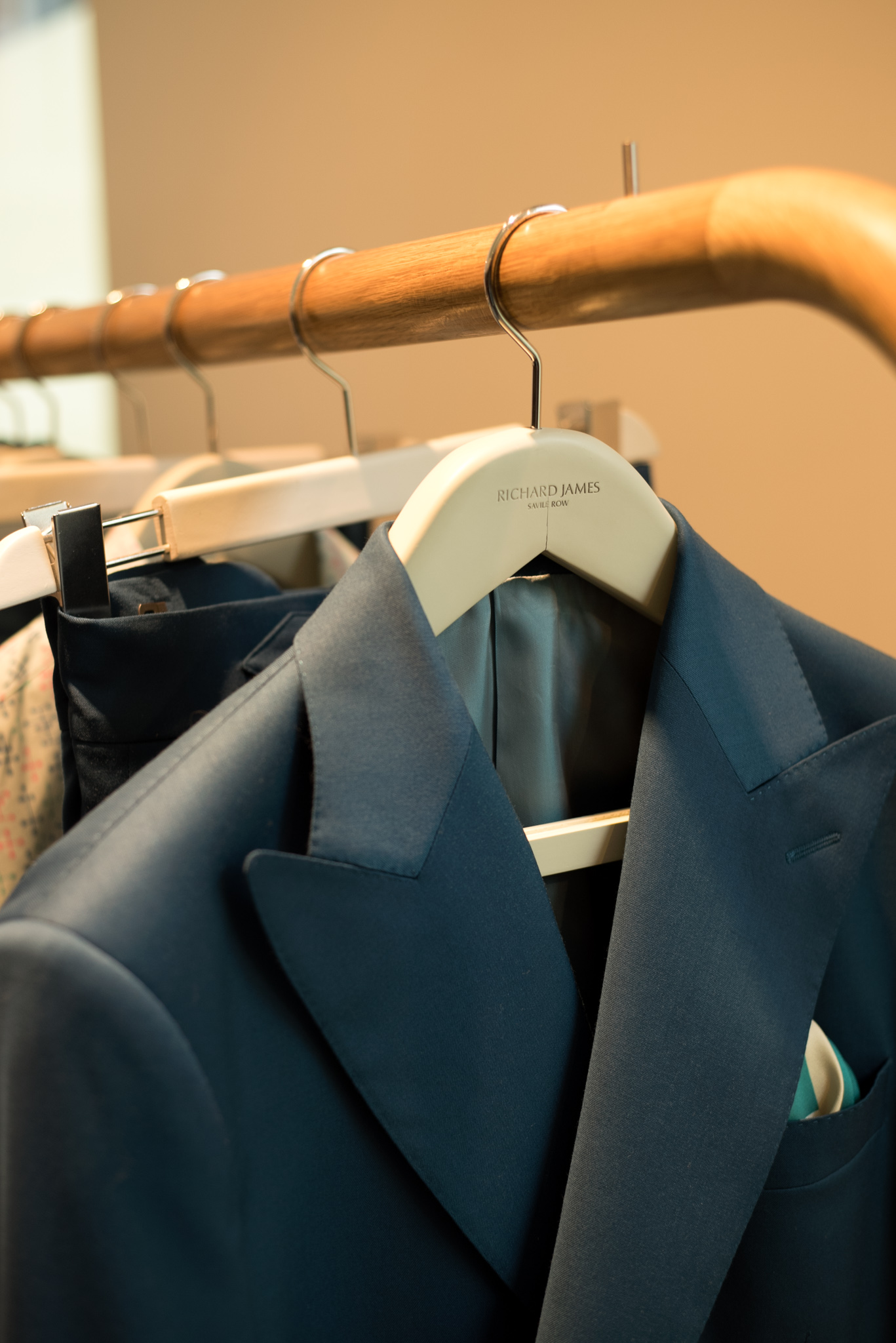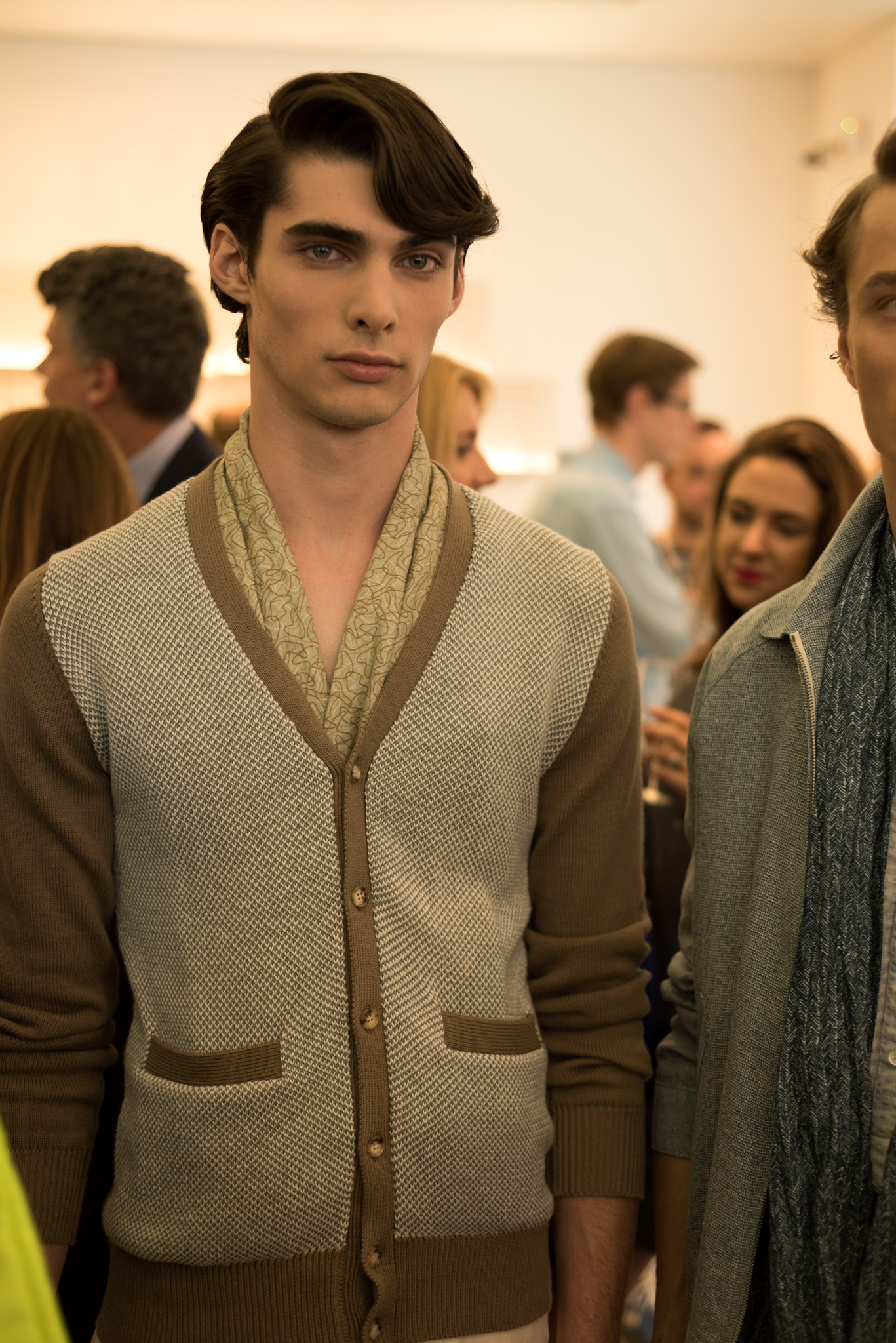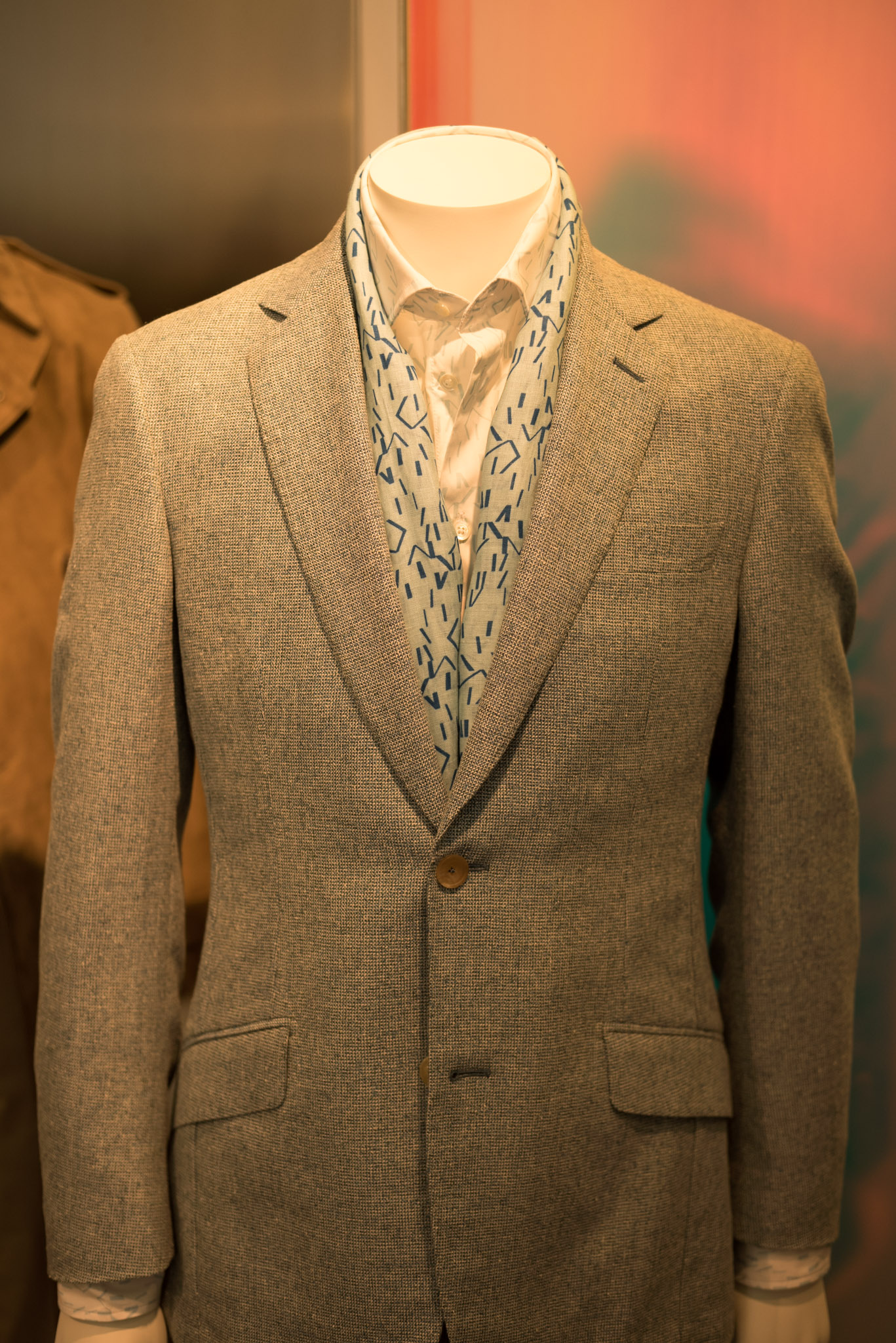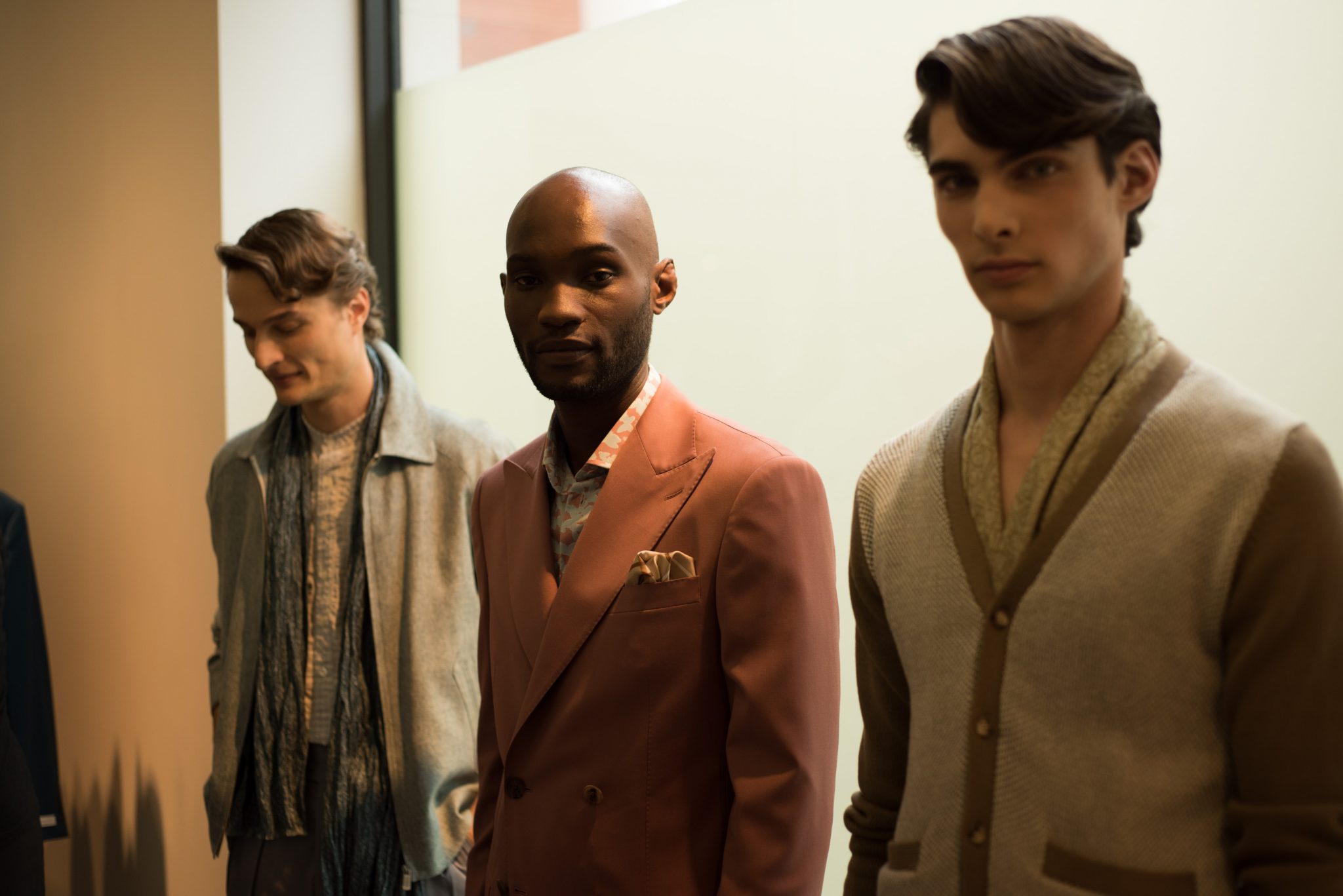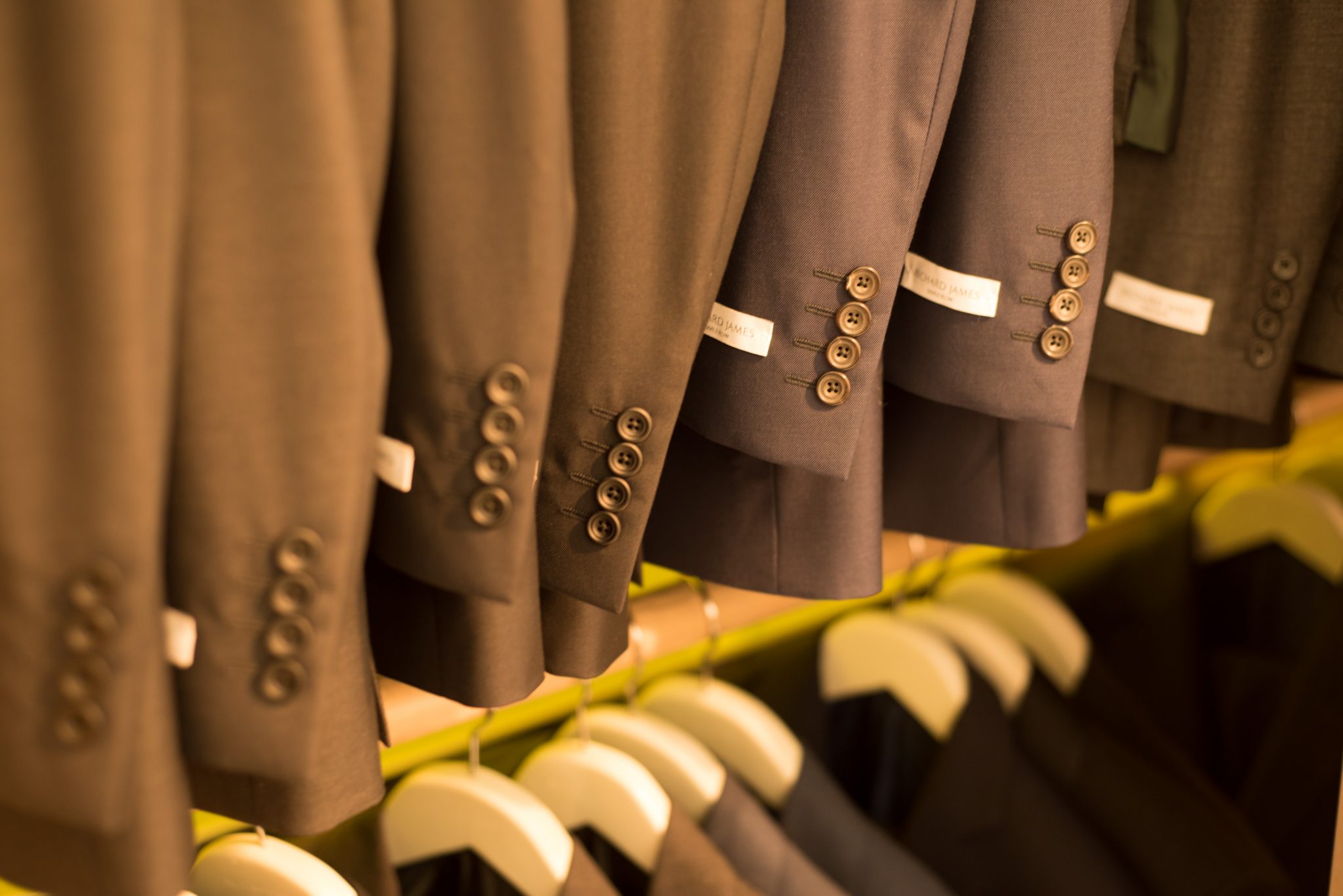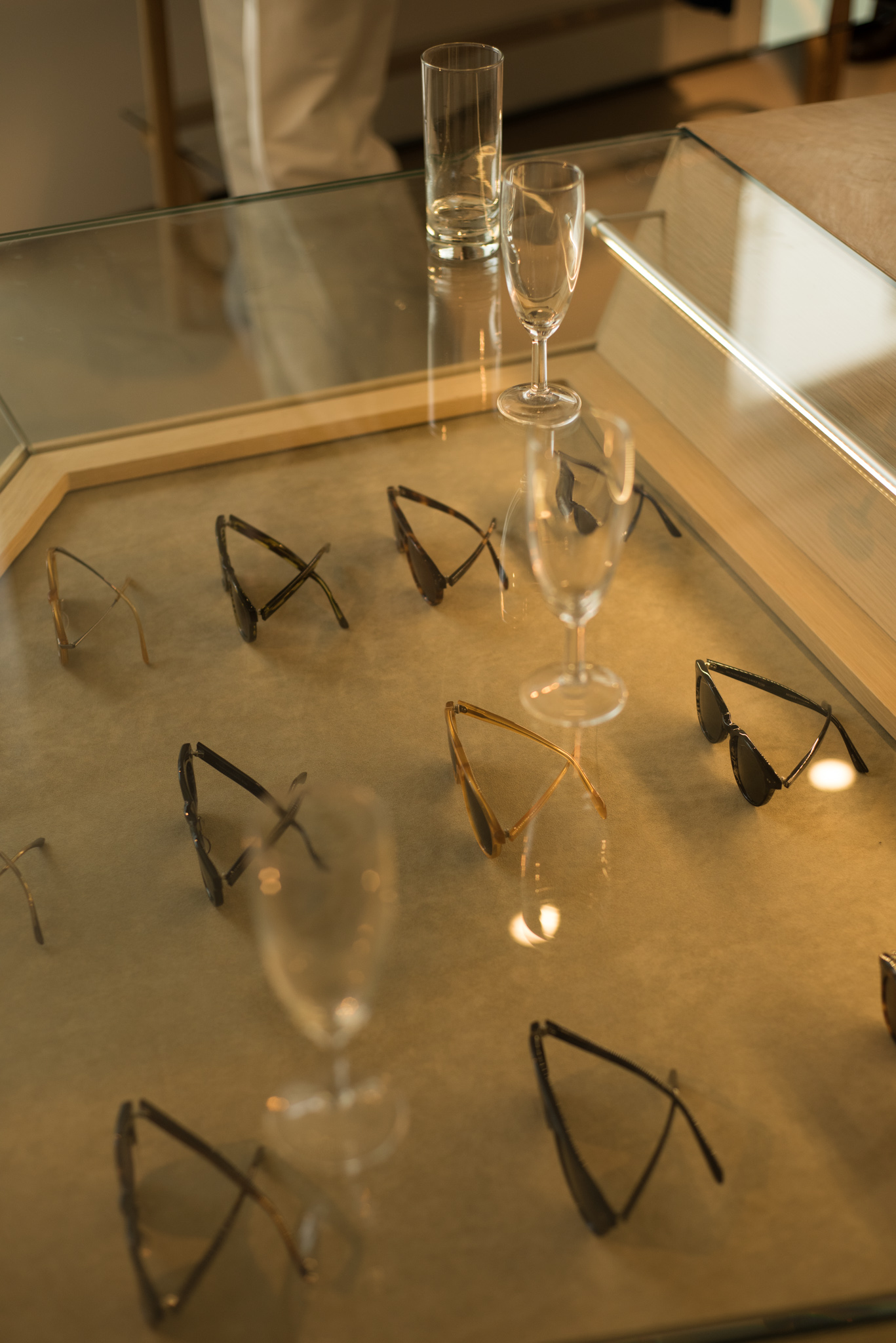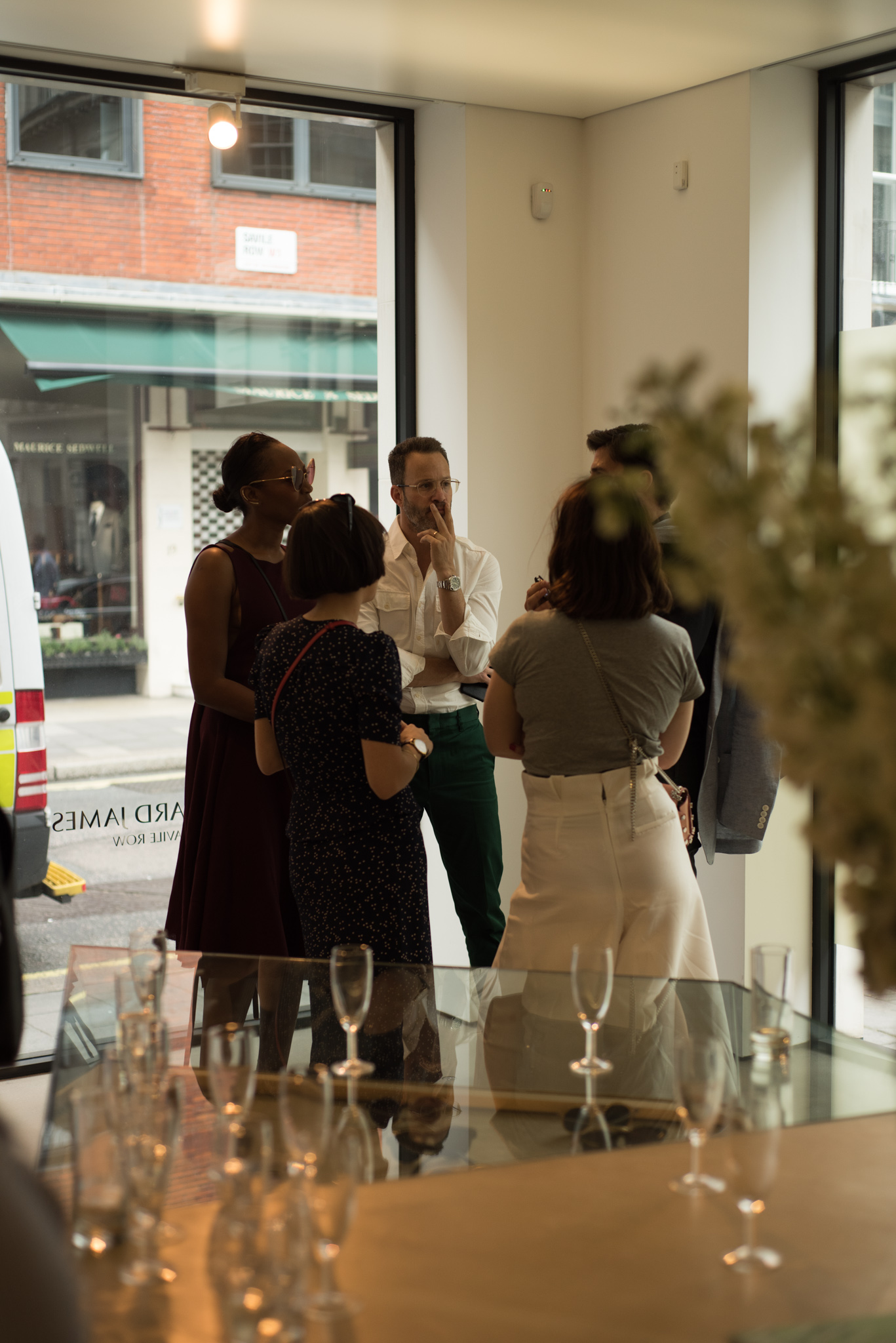 Richard James gave a sartorial nod to the fifties with their latest Spring Summer '18 collection. Lightweight, cashmere and knits blended seamlessly into the collection, under raglan bombers,  paired with high waisted, darted trousers. Linen and cotton were also prominent materials throughout in a softly-hued colour palette complimented by the London sunshine peeping their Savile Row store windows.
Their collection pays homage to the work of the late Ellsworth Kelly, an artist renowned for his minimalist and abstract print design and who showcased his work during the utopian transition of the East Coast of the USA in 1957. The patterns have been hand embroidered on the front panel of soft touch shirts, brightened pocket squares and added depth to ties, creating subtle pops of colour throughout a generally muted pallette.
Recognisable models layered tailored pieces of the collection, demonstrating the ease of and versatility of each piece. Whilst the surrounding hanging rails displayed the more casual pieces, the boucle cotton, heavier suede and textured linen pieces added a tactility to the collection's otherwise lightweight nature.
Sunday's presentation marked the debut of Richard James' first eyewear collection, a range of over ten styles were displayed in a glass case, bouncing the light between these and the champagne flutes creating reflections across the walls.
A special thank you to Dust PR for taking the time to show us round and talk us through each element of the collection.
Words: April Edgar
Photographer: Andrew Gough