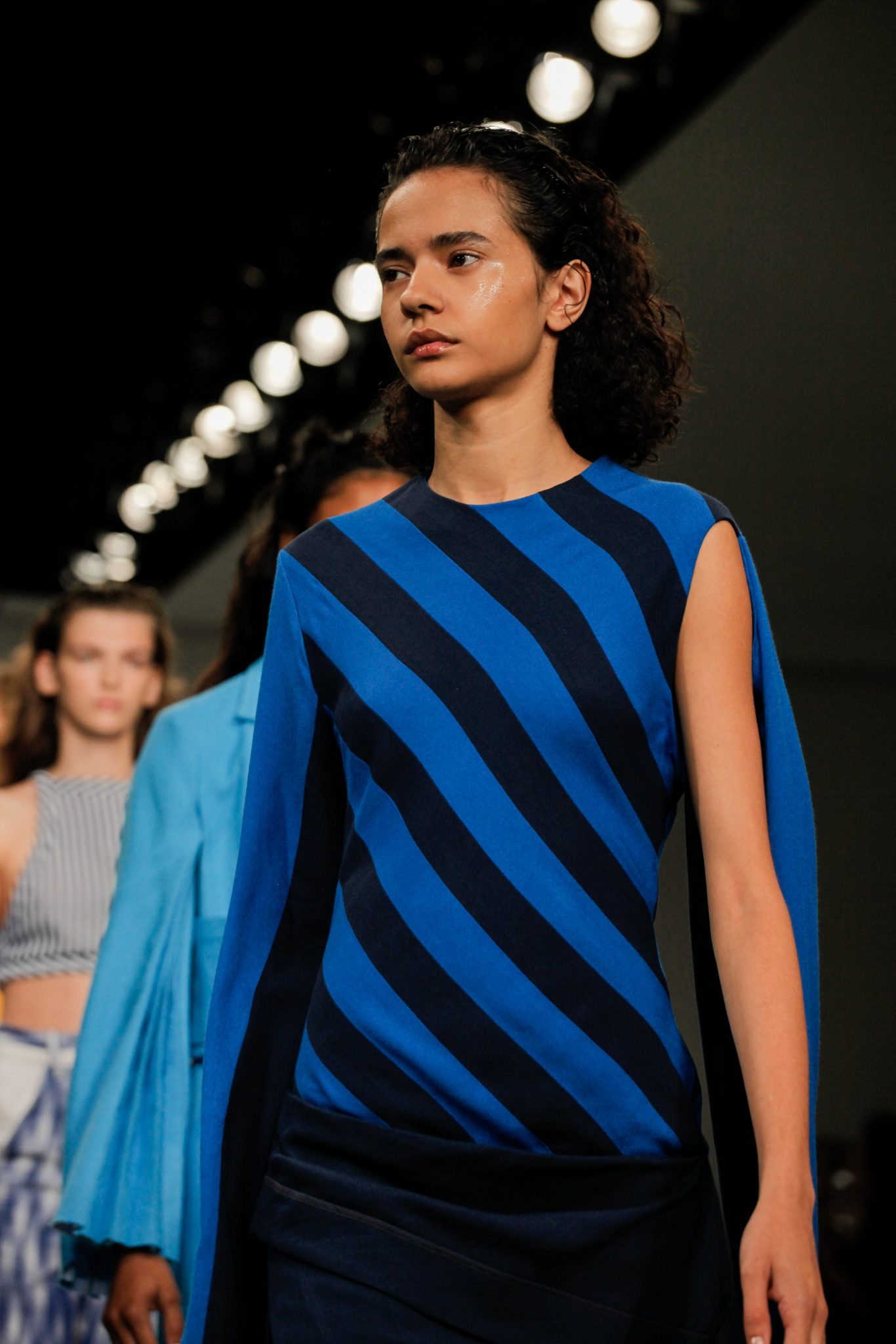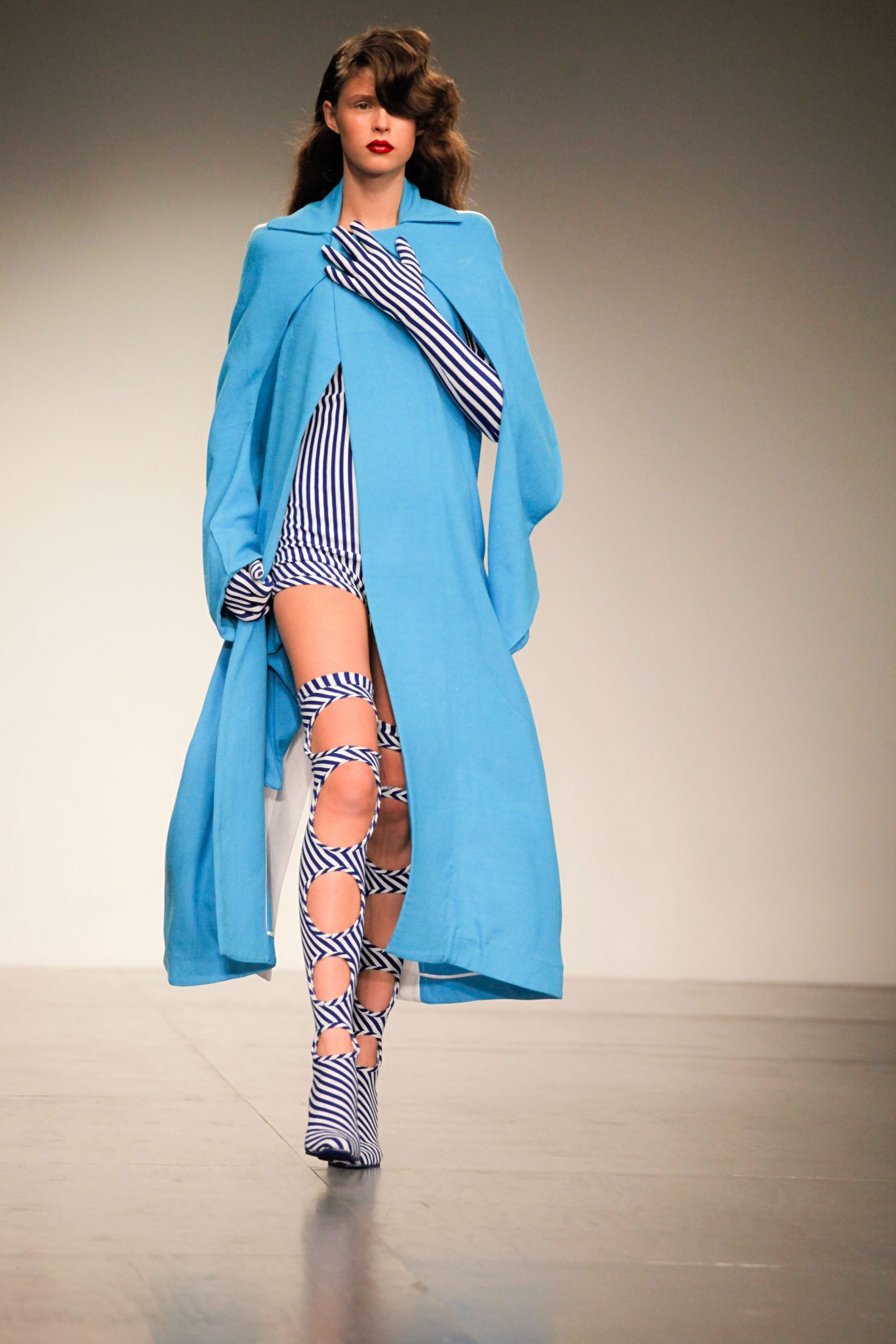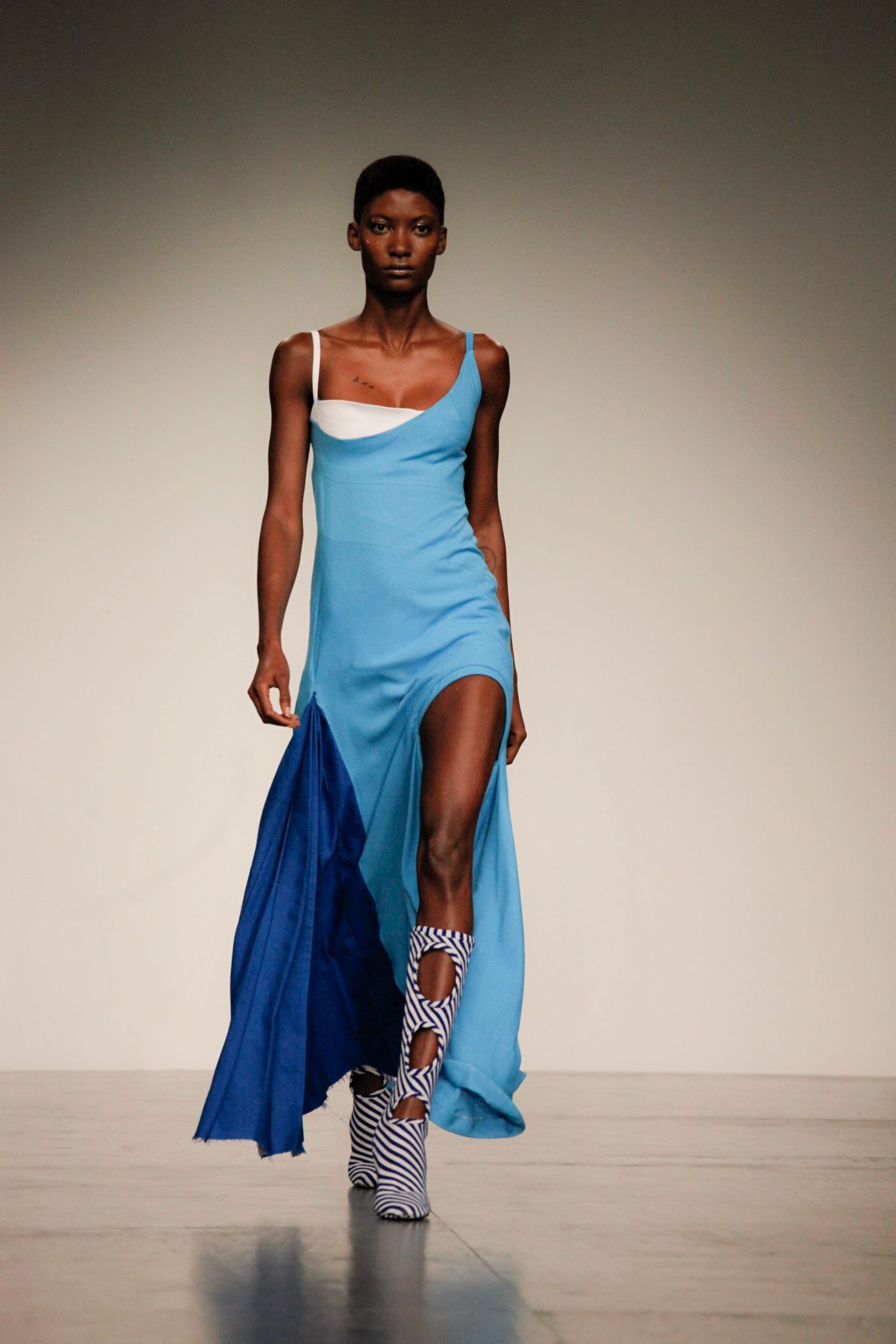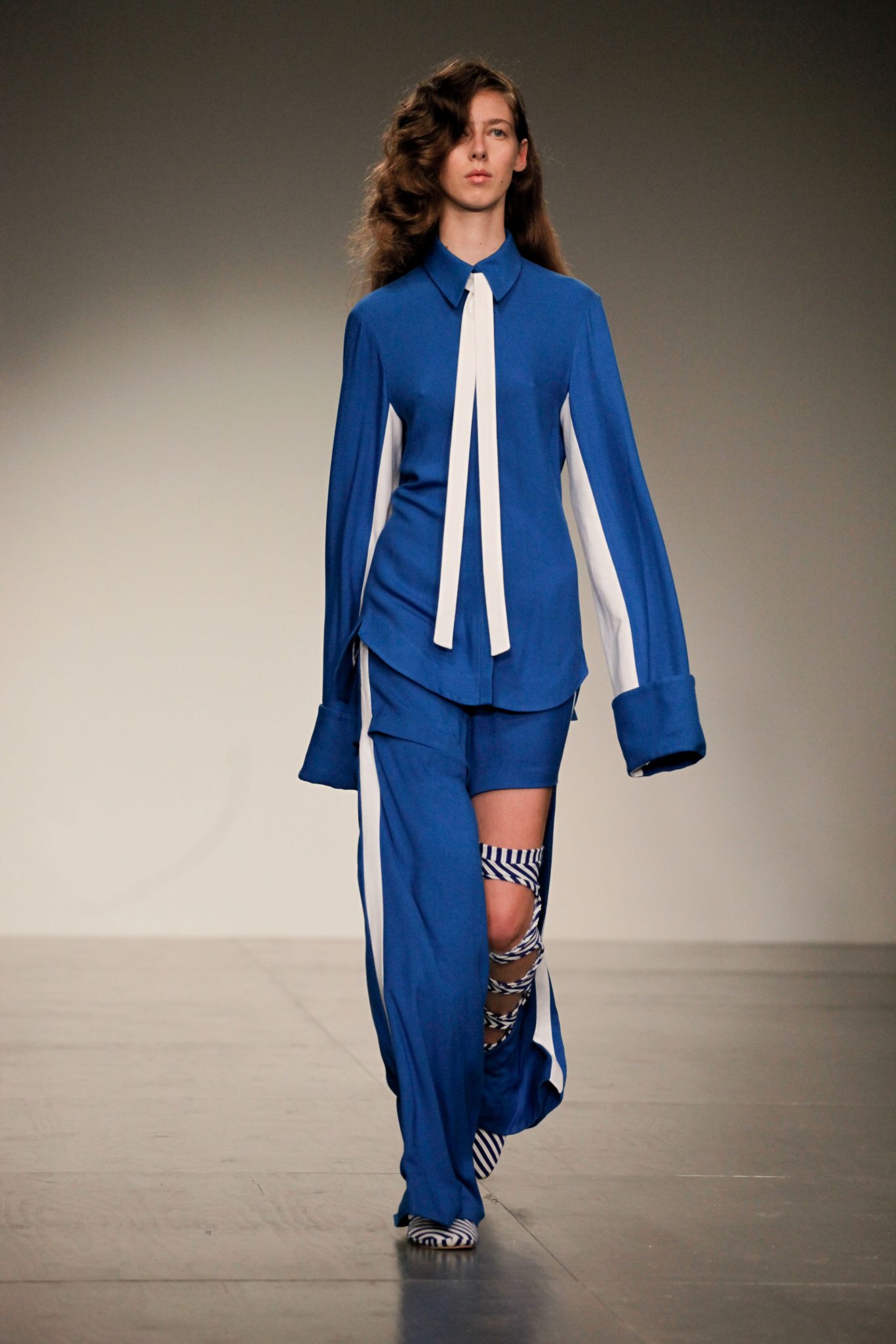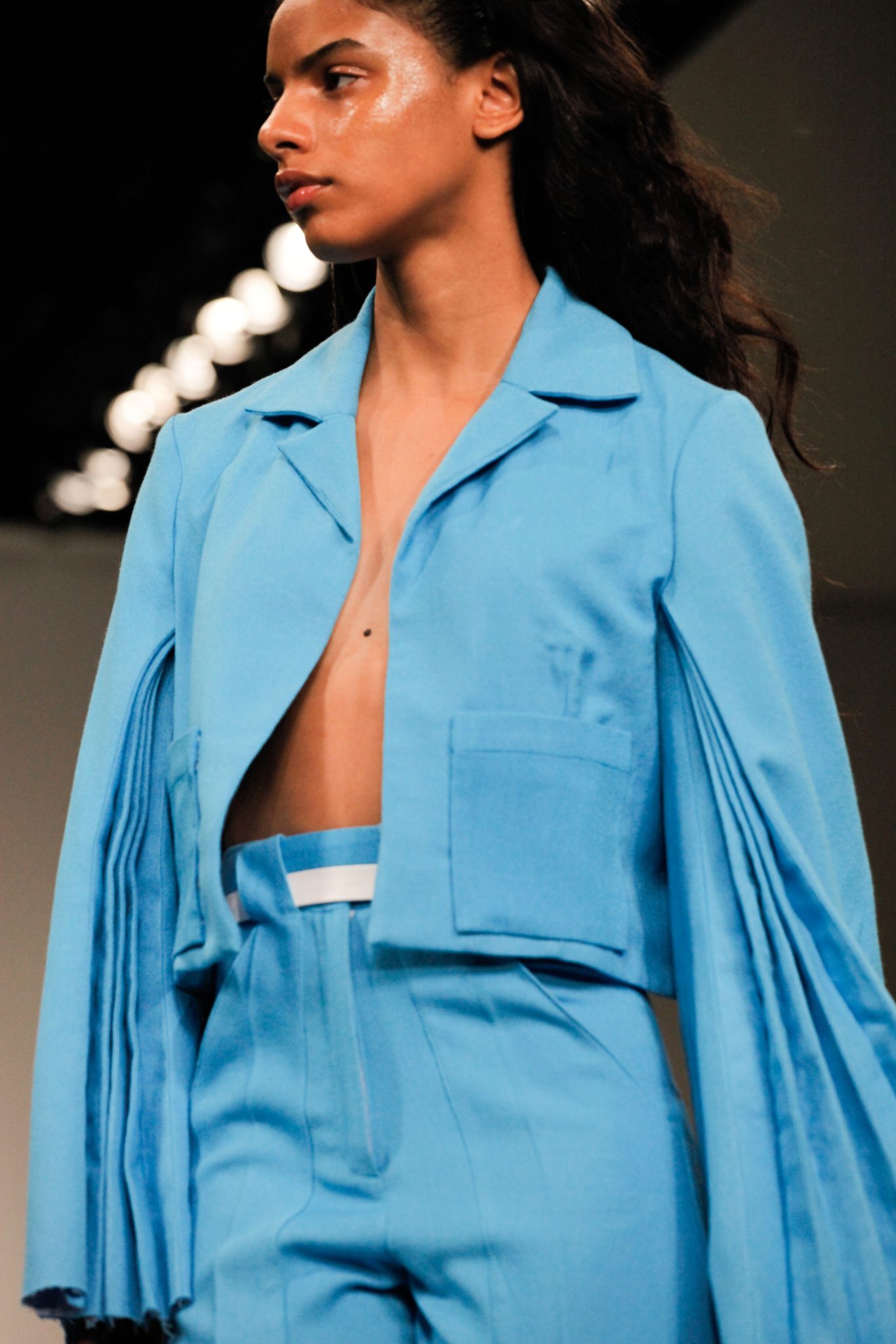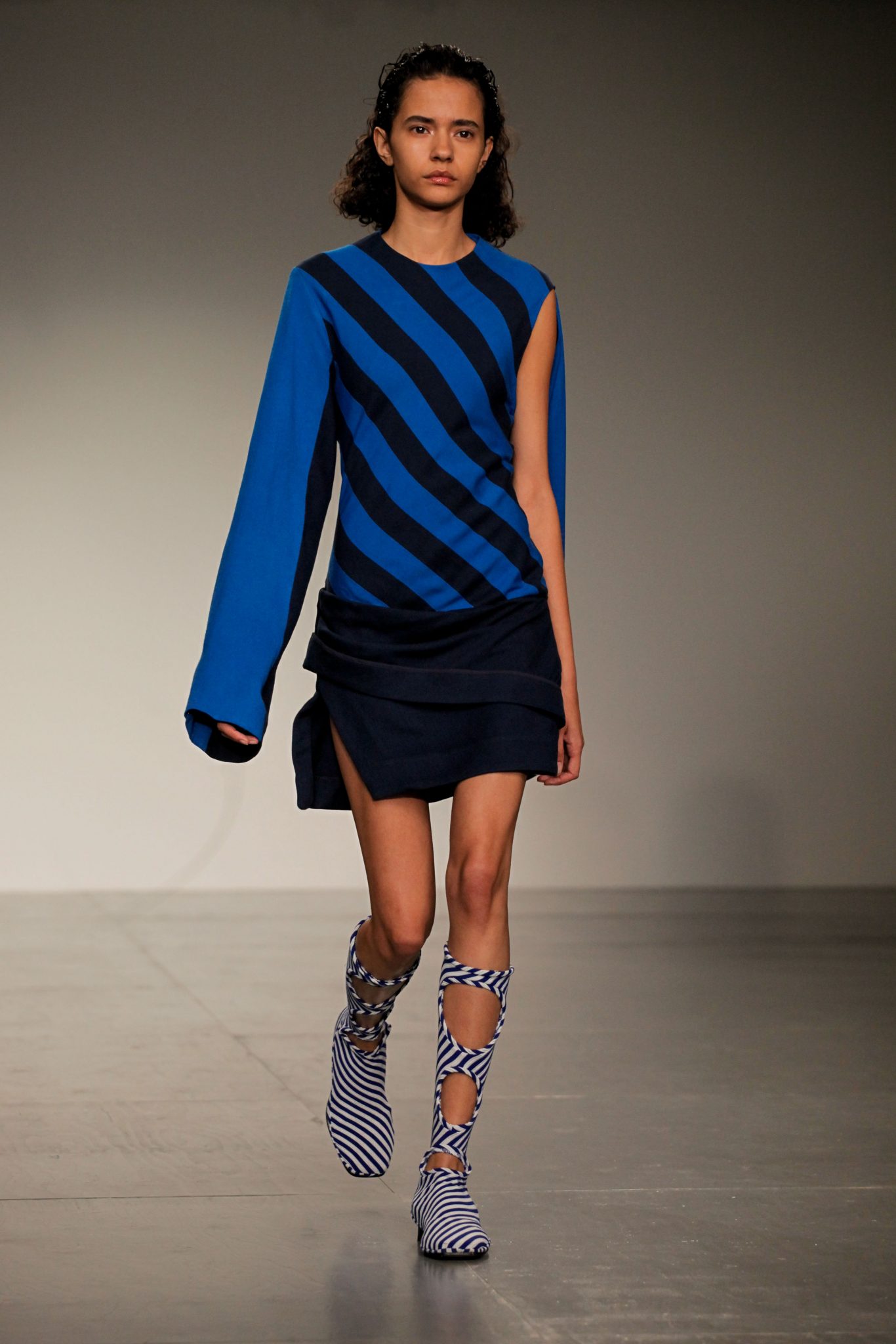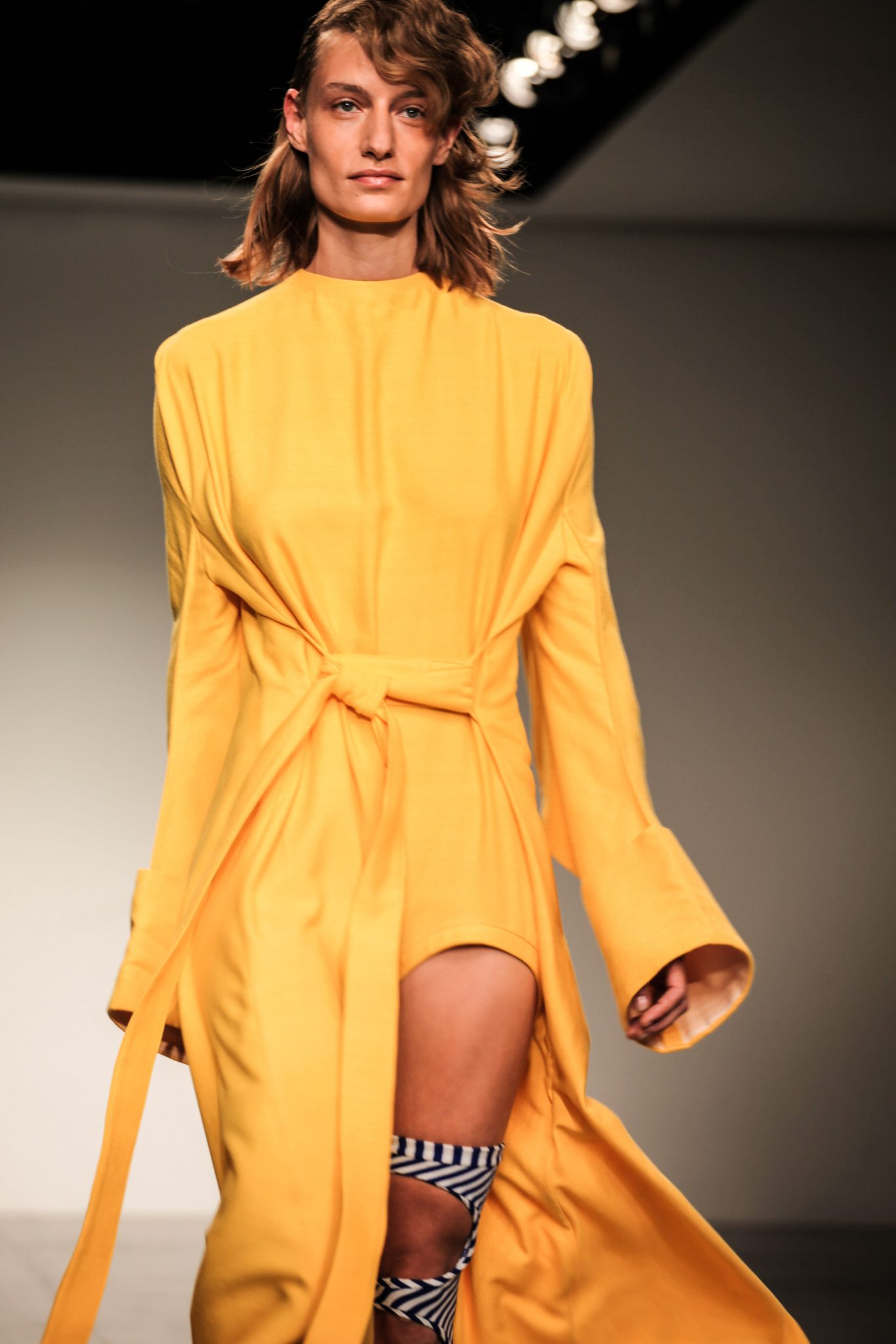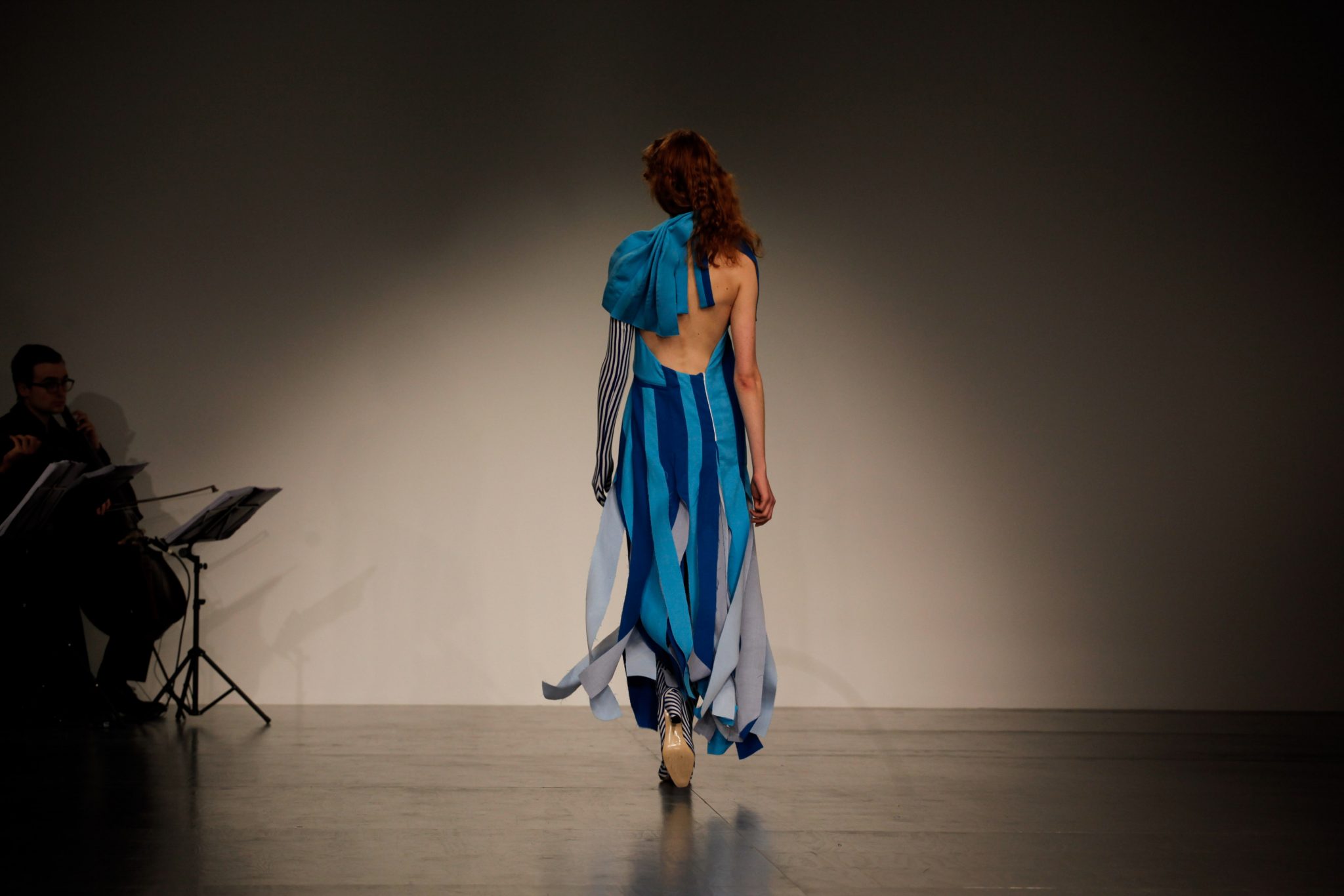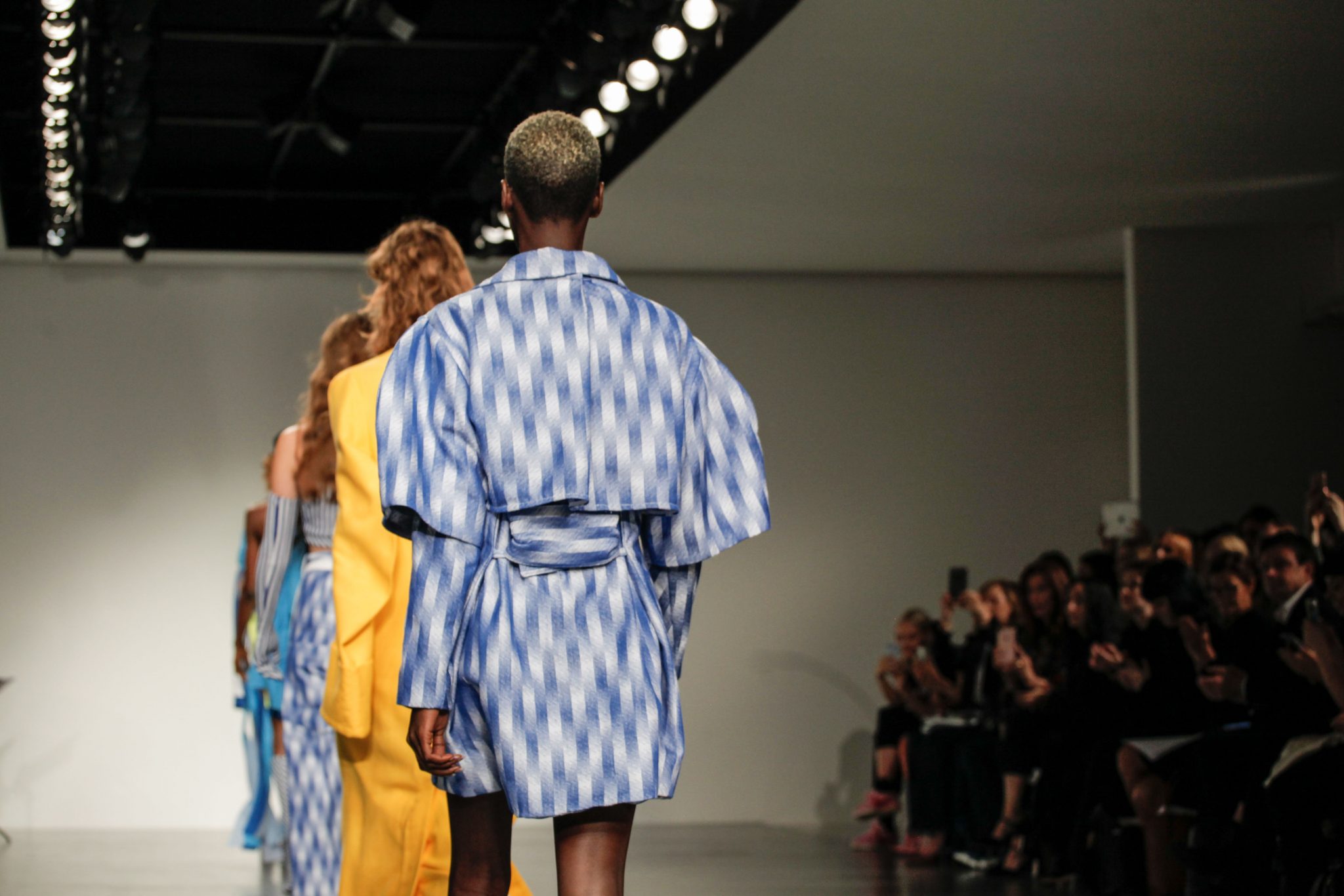 Through an exploration of contrasts and the identification of "un-glamourous" design, Richard Malone's Spring/Summer 18 collection saw a celebration of two very juxtaposing design influences – that of 1940's showgirl costume and street rubbish, work seamlessly together in a stylistic, fashionable manner.
With reference to 'supermarket' blue, green and yellow, and a fascination of his grandparents' old photos of Blackpool, Malone showed an interest in the opposition of modernity, yet still created a collection that celebrated femininity, and the beauty of a woman. In an array of sculptural pleats, partnered with tailoring and silhouette shaping forms, Malone also made use of a textile "Lyocel" to step away from the significance of 'fashion' and draw in the practical cause of sustainable fabric development.
It was clear to see that Malone's Spring/Summer collection really did add a colourful twist to the typical seasonal theme, with the collision of blue, green and yellow proving that the warmer season doesn't need to be shown through a pallet of whites and cream. Indeed, the tastefulness of design still remained vigilant through Malone's showgirl representation, proving that the true skill of Malone remained in the idea of taking two incomprehensible design elements, and making them stylish and actually quite beautiful. It is clear to see that 'un-glamorous' design actually was quite appealing – a perfectly refreshing start to the Spring/Summer 18's day one designers.
Words : Jasmine Banbury 
Images : Georgia Sillitoe