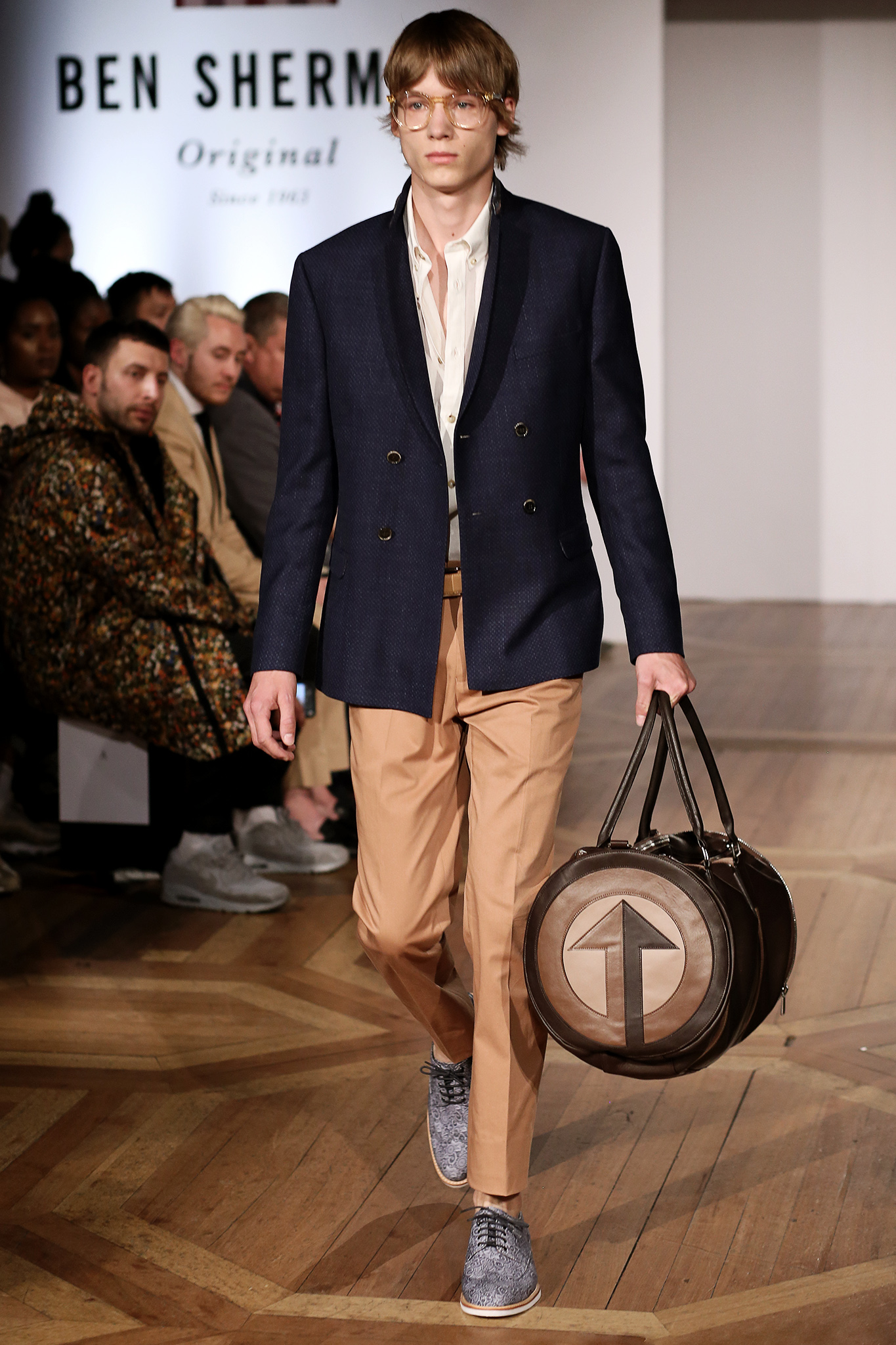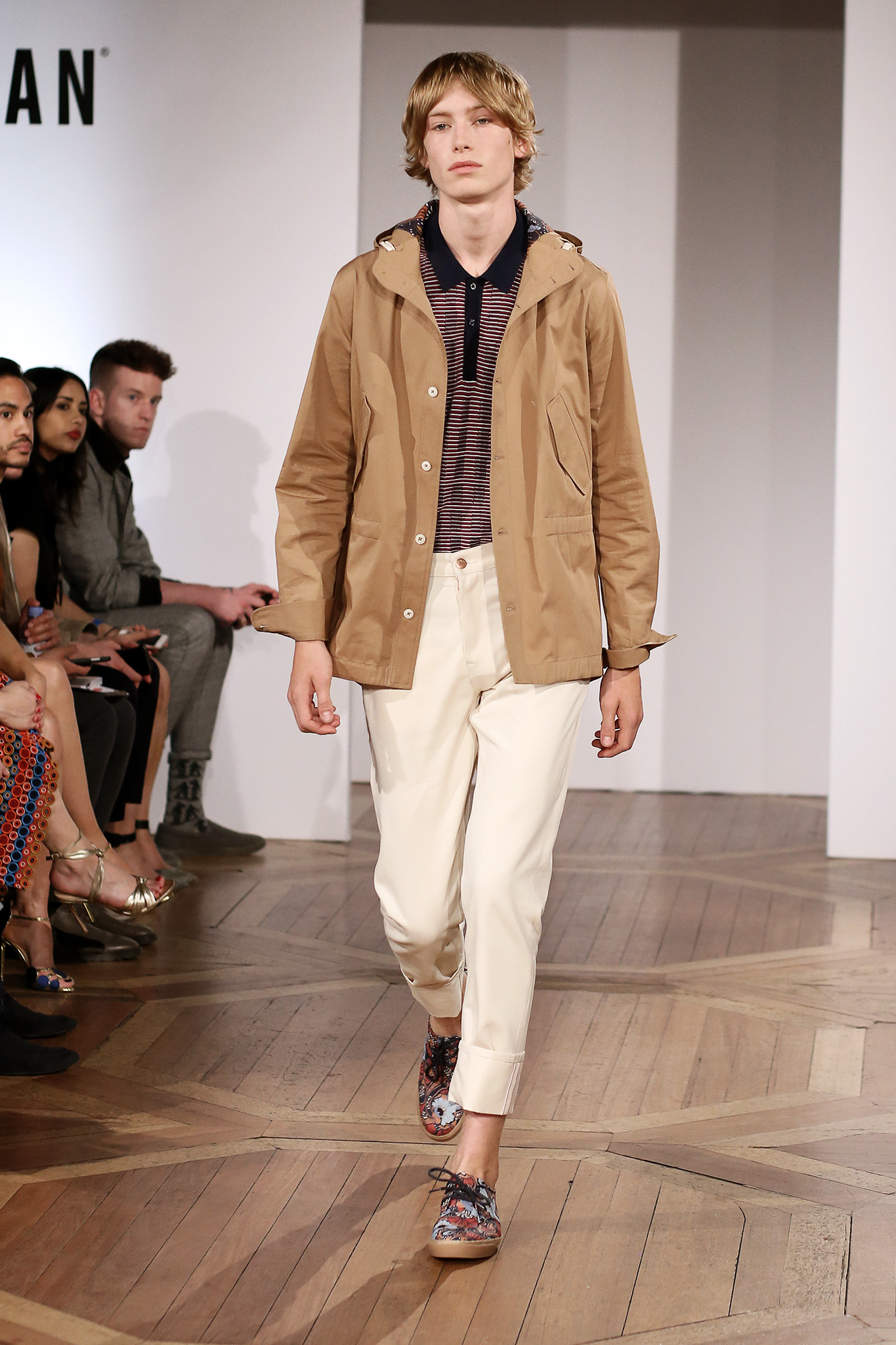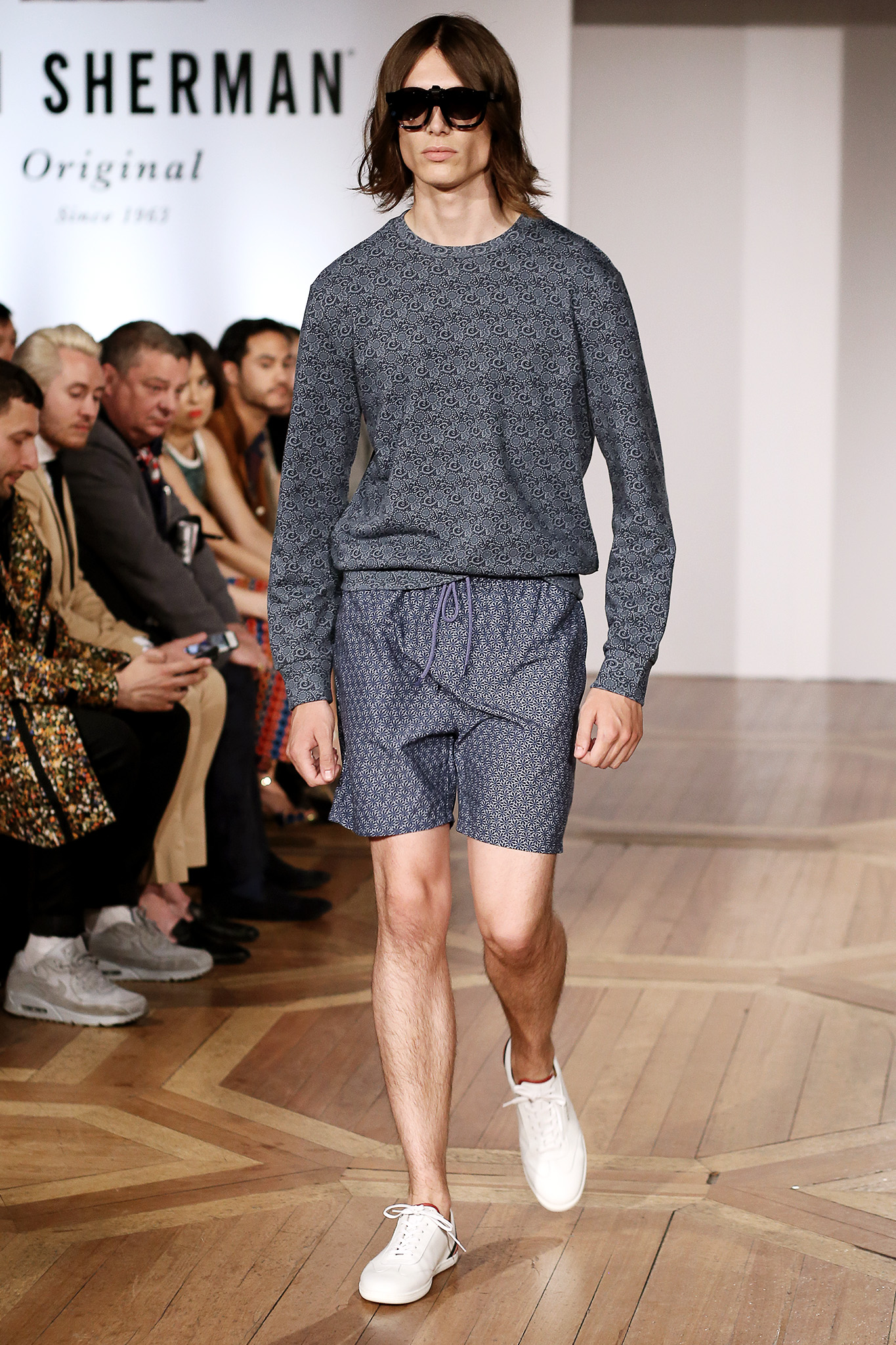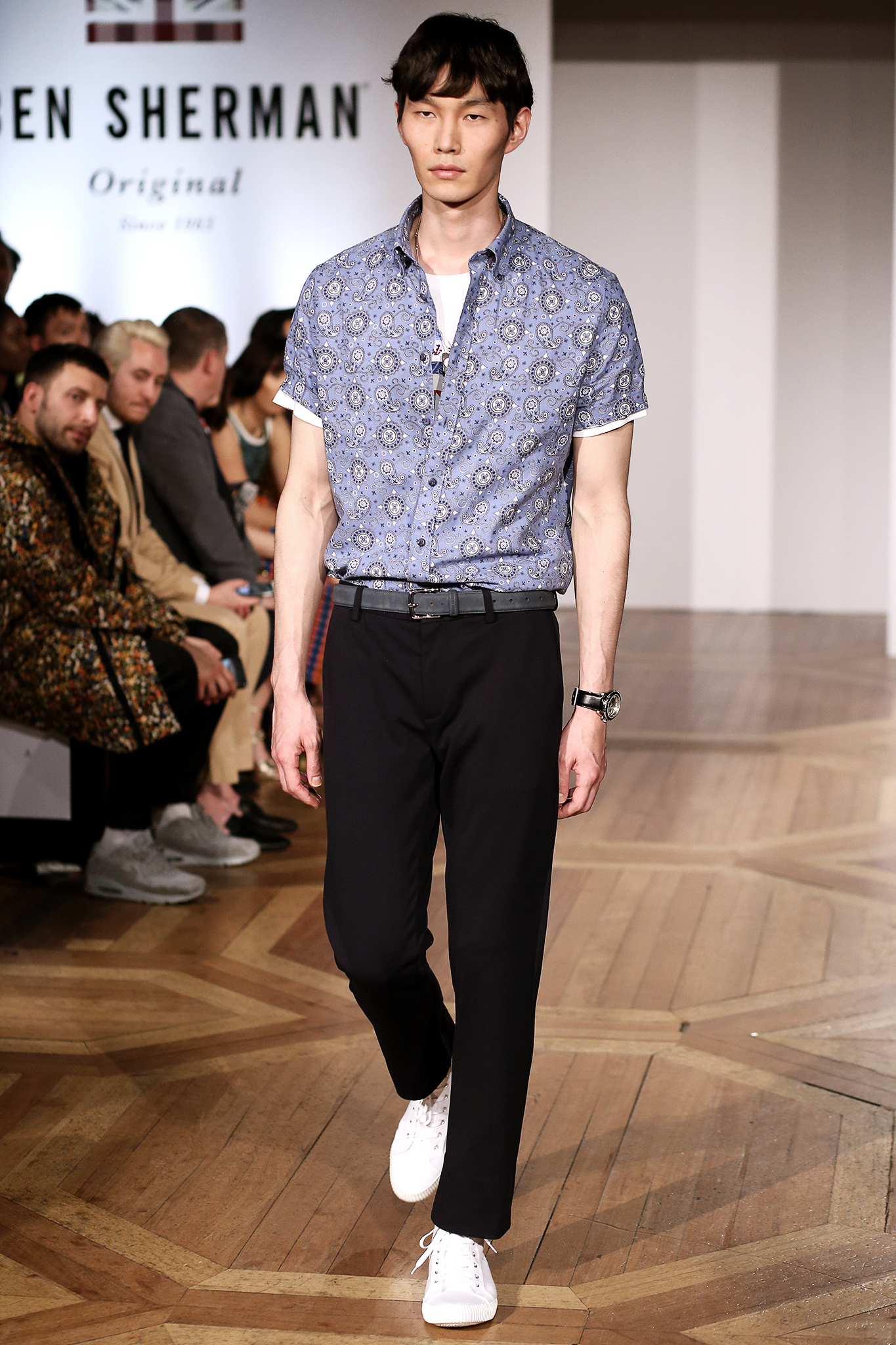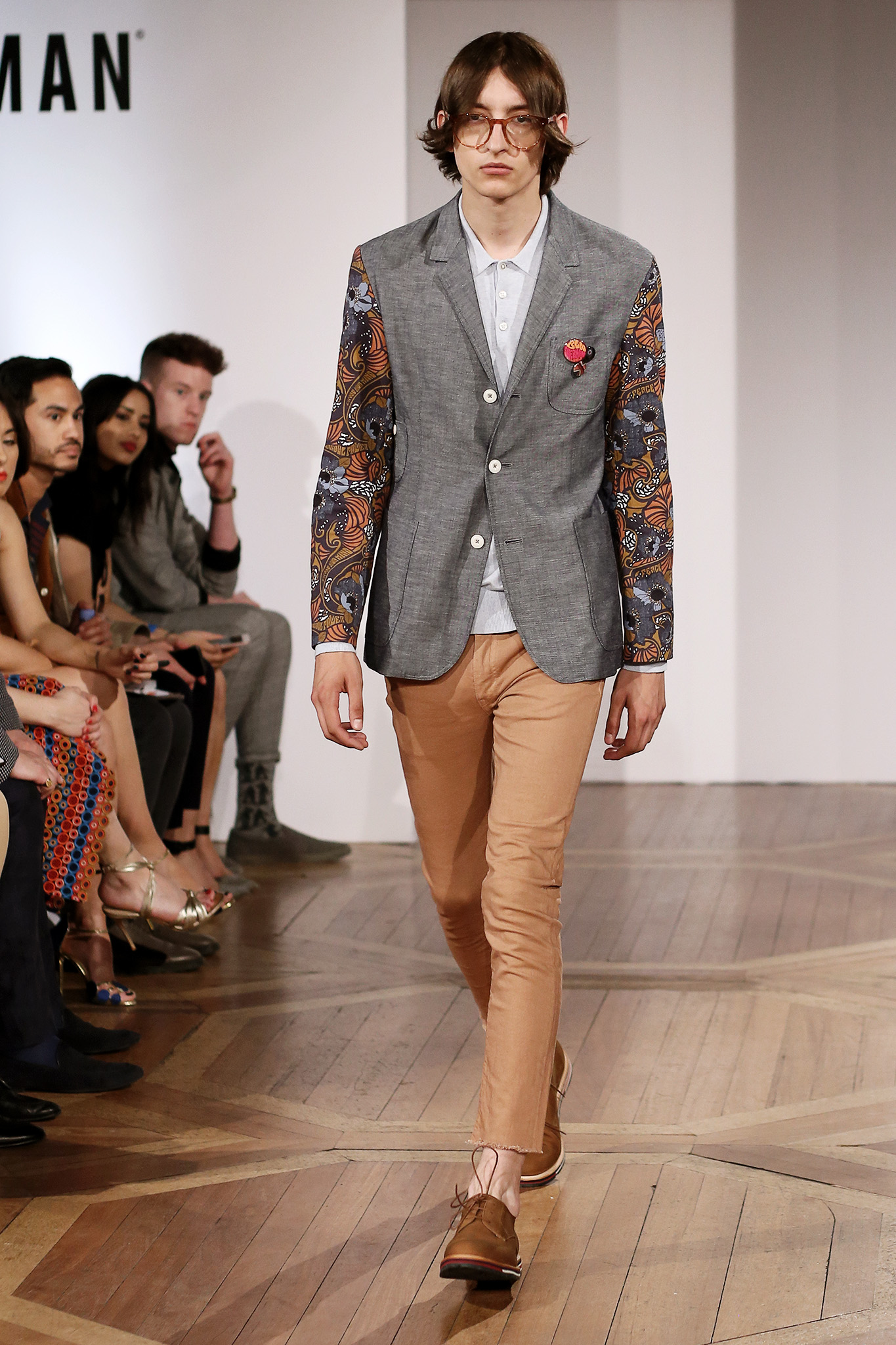 From Bohemian and psychedelic movement inspiration, to the effortless style and flamboyance of the 1960's "Peacocks", London Fashion Men's Spring/Summer 18 saw Ben Sherman take the infamous brand identity back to the summer of love.
With juxtaposing warping of prints, to classic stripes and check, onlookers revelled in a sense of nostalgia, of the swinging 60's and all that makes Ben Sherman great. Within a notable palette of indigo denim, contrasted against hues of brick and tan, that complimented summer tones of burnt sienna and pineapple, Ben Sherman reintroduced the very concept of summer dressing, and brought a freshness back to menswear ready-to-wear. Whilst appealing to the set season, the collection also remained remarkably wearable, with the overall Ben Sherman wardrobe aesthetic maintained throughout the collection.
Within a season that saw fun and fantasy, creative and outlandish, this spring/summer 18 London Collection for Men saw Ben Sherman exhibiting his maturity in terms of design and consumer awareness, staying true to creative roots, creating an incredibly polished and clean cut fashion show. The Peacock revolution was undoubtably noted, but still remained buyable, and commercially flexible in terms of fitting into the wardrobe of the normal man.
Words: Jasmine Banbury 
Photographer: Paolo Steve 
SaveSave