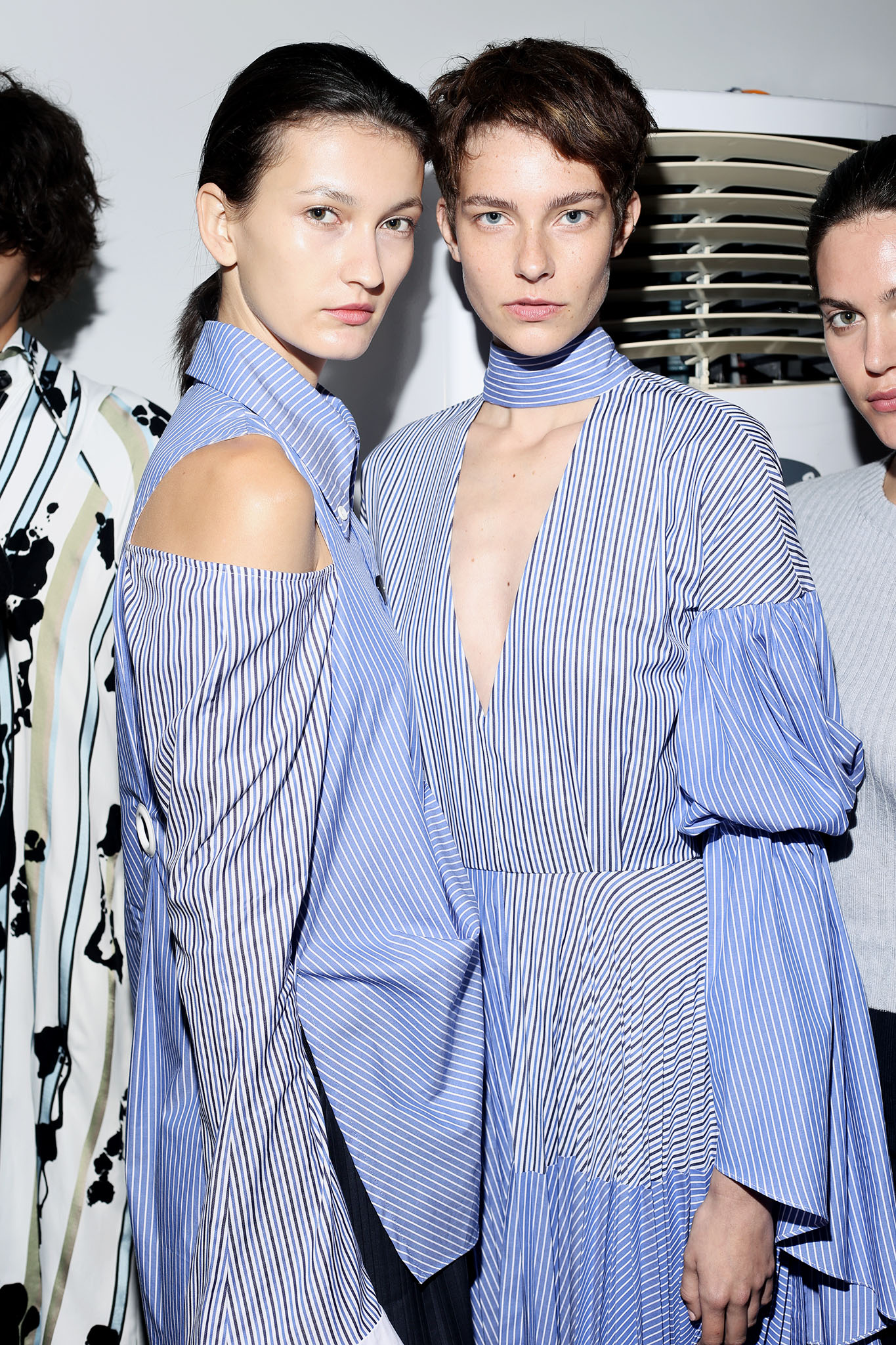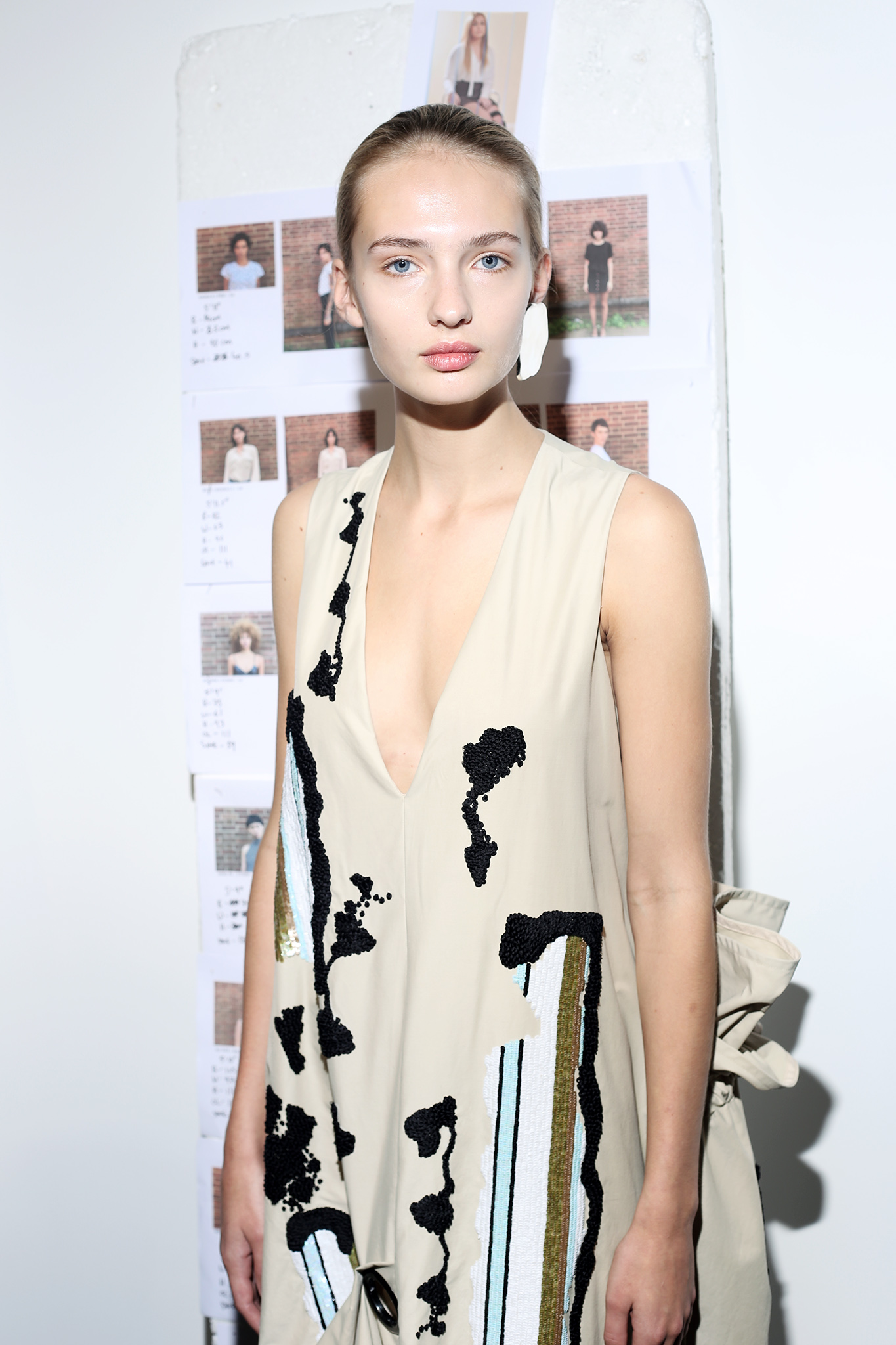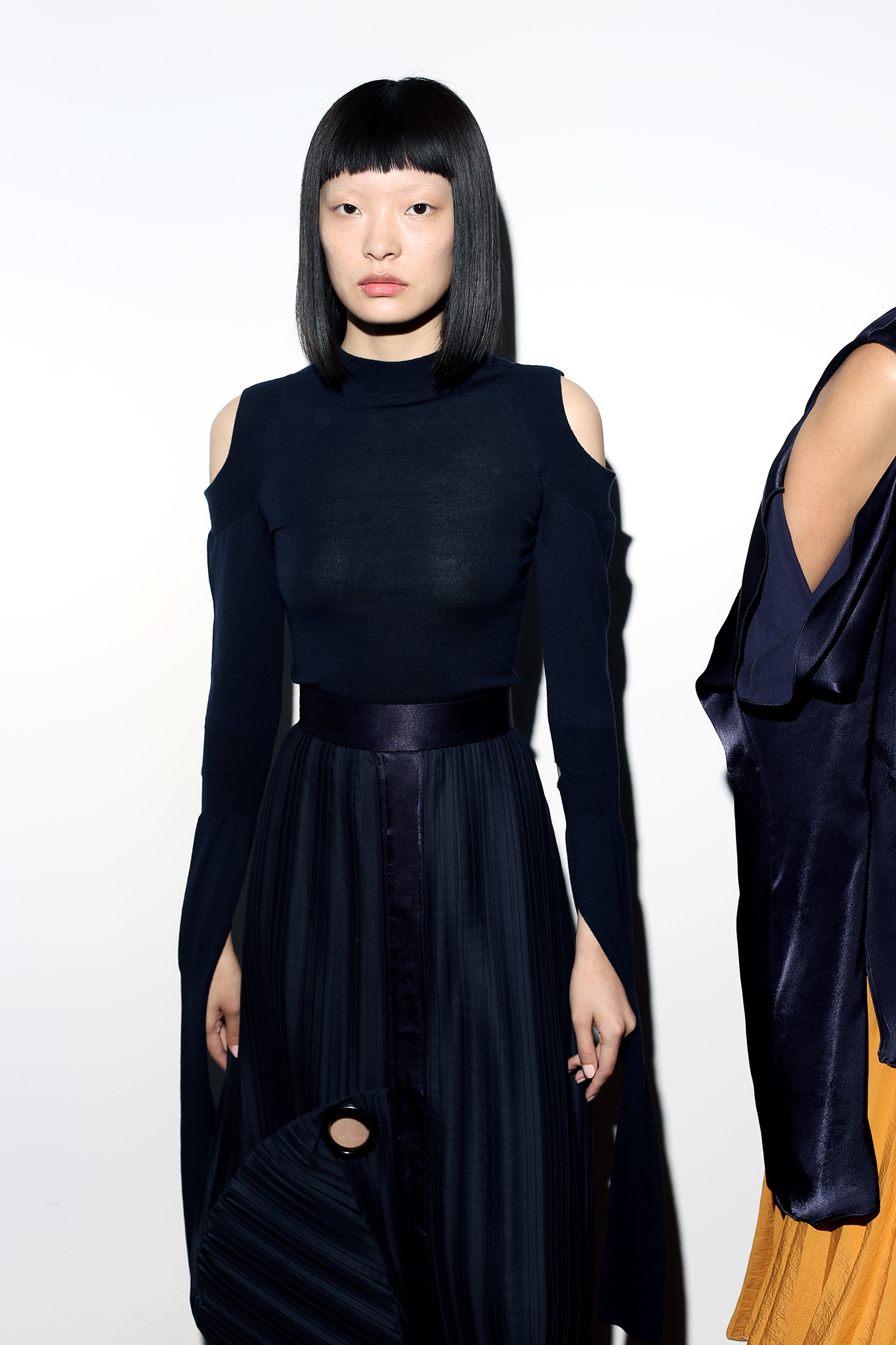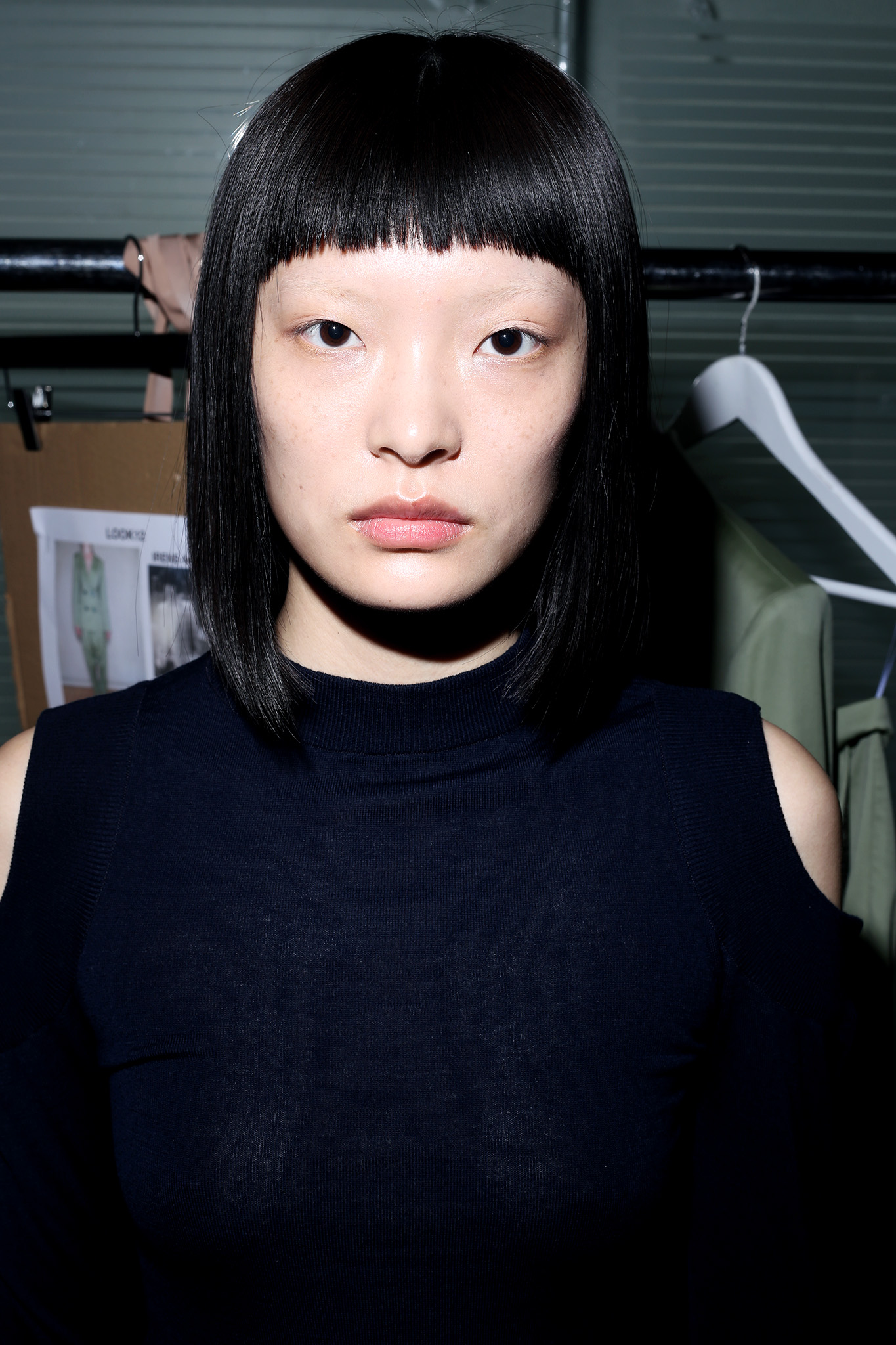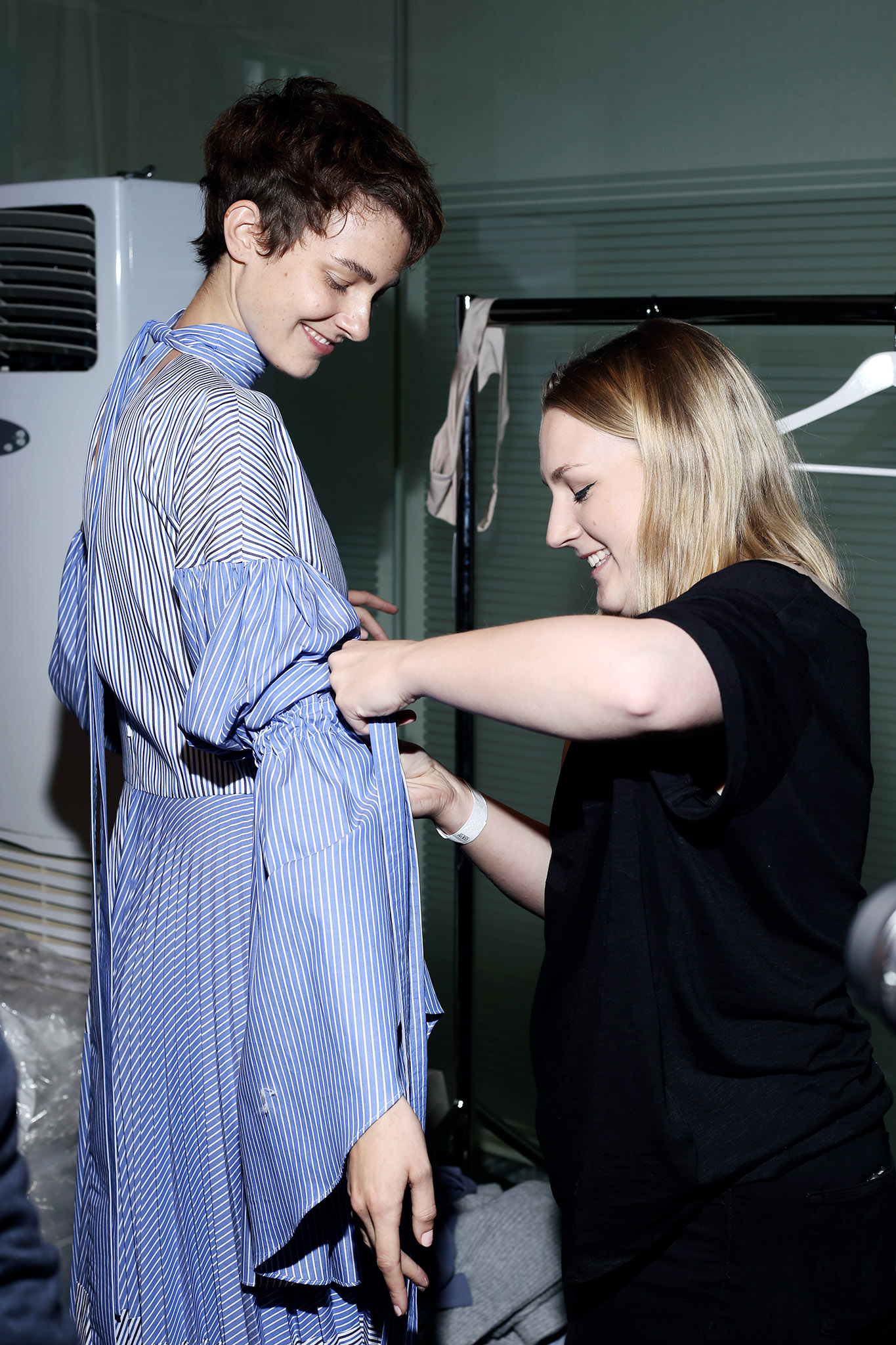 Teatum Jones showcased diversity and a celebration of the human body in her catwalk show held at the BFC show space. A story of fashion made by human stories; the continuation of AW17 The Body | Part I now moving into SS18 The Body Part II. Teatum Jones' SS18 collection was reflected creatively by showing recognition to Natasha Baker – GB Paralympic dressage eleven-time gold medalist. As moving surreal sounds, vivid video footage and illustrative images about Natasha (also known as the 'Horse Whisperer') played in the background.
Fully embracing the relationship with clothing and the human form with the collection heavily featuring drapery and summer tailoring  was inspired by conversations about wheelchair mobility and the motion of picking up fabric from wheels. Beautifully seen throughout the collection in the style of what Teatum Jones calls 'pick up drape', was seen in fine merino knits, oversized shift dresses, skirts and statement shirting.
The chosen colour palette reflects a romantic springtime which is not only truthful, sincere and desirable but approachable with flesh pinks and summer evening pin striped blues – the connection between Natasha and her horse through empowerment and freedom. Graphics are captured throughout clothing to represent the show jumping rosette as a symbol of unbreakable focus and determination between Natasha and her horse. Twill striped pastel blue and mint green with stark dark navy and rusty ochre wool embellished against duck egg grey. Influenced by the range of volumes, tensions and lengths to work on individual bodies, Teatum Jones' precision in colour-block and sequin embroideries demonstrates their accolade as textile pioneers and the future for feminine fashion.
Images: Paolo Steve
Words: Dayna Dibua