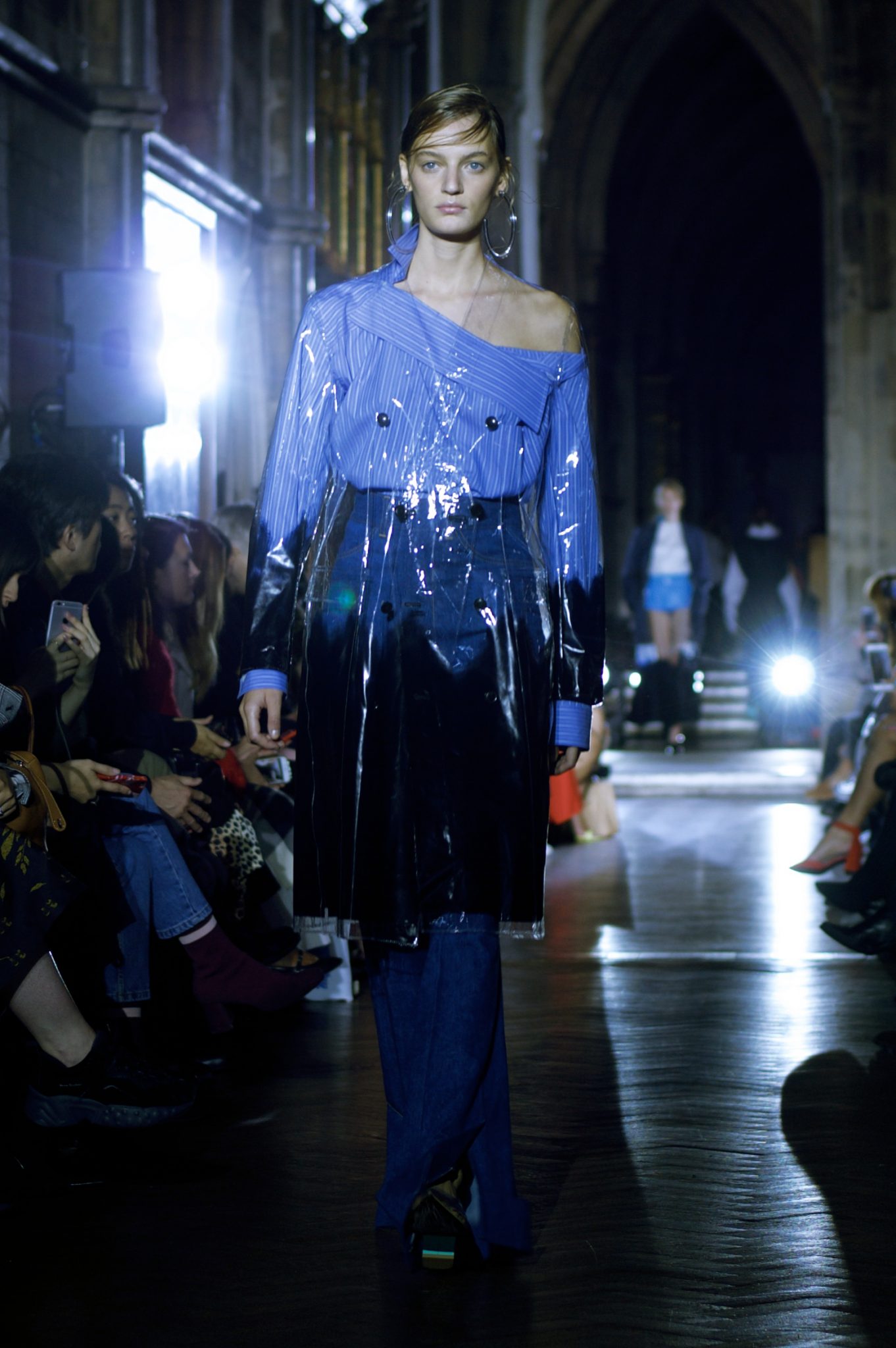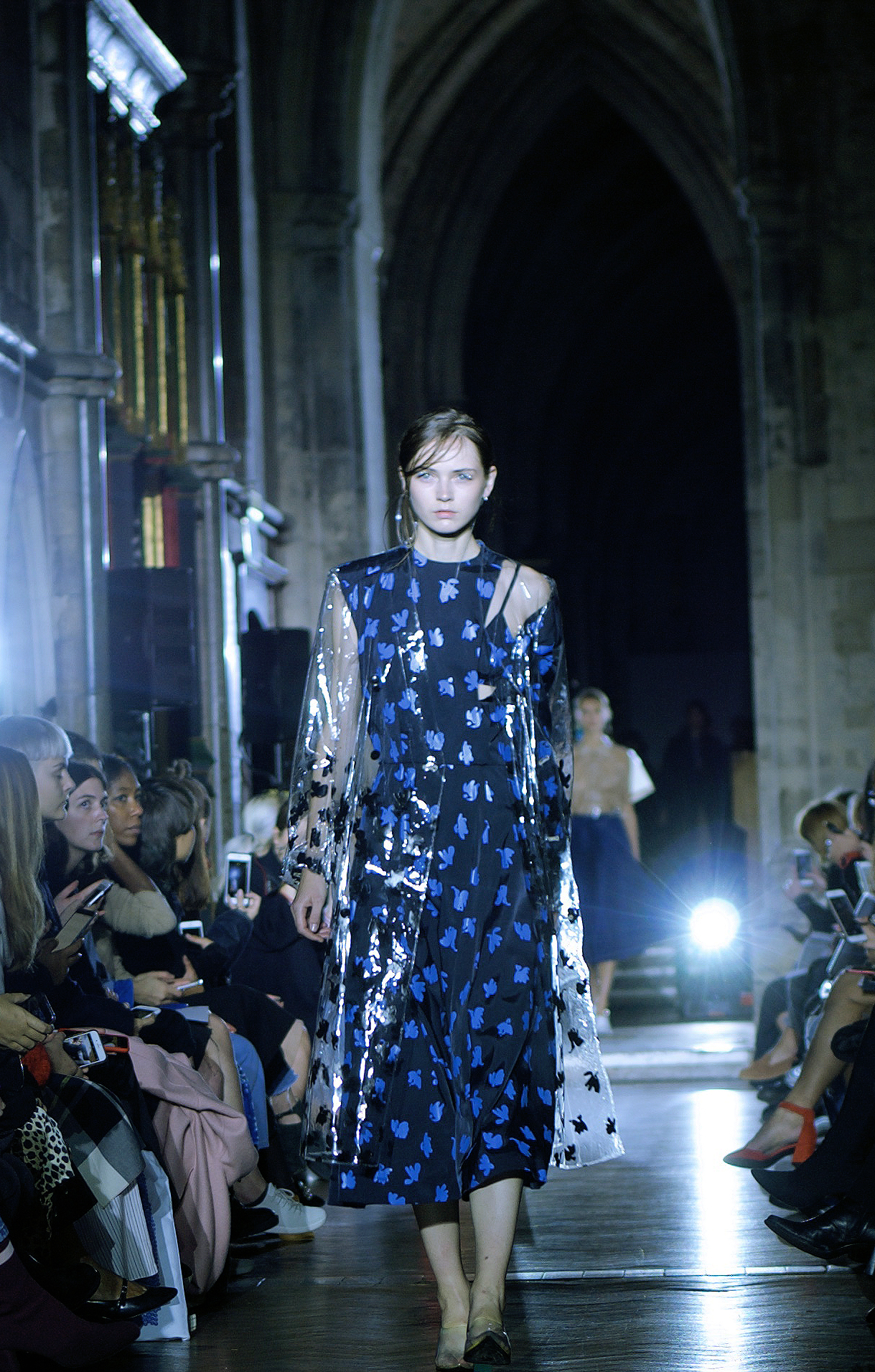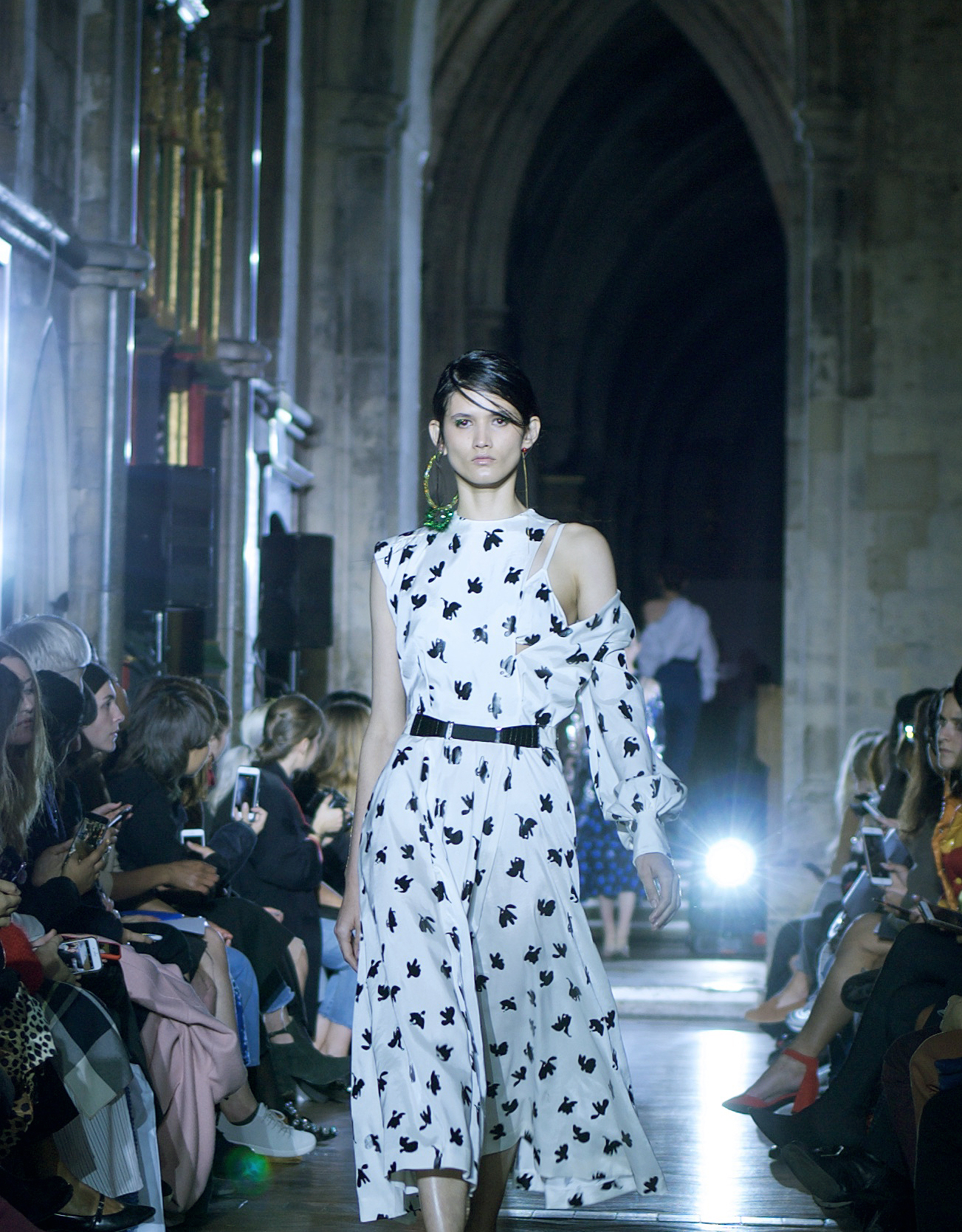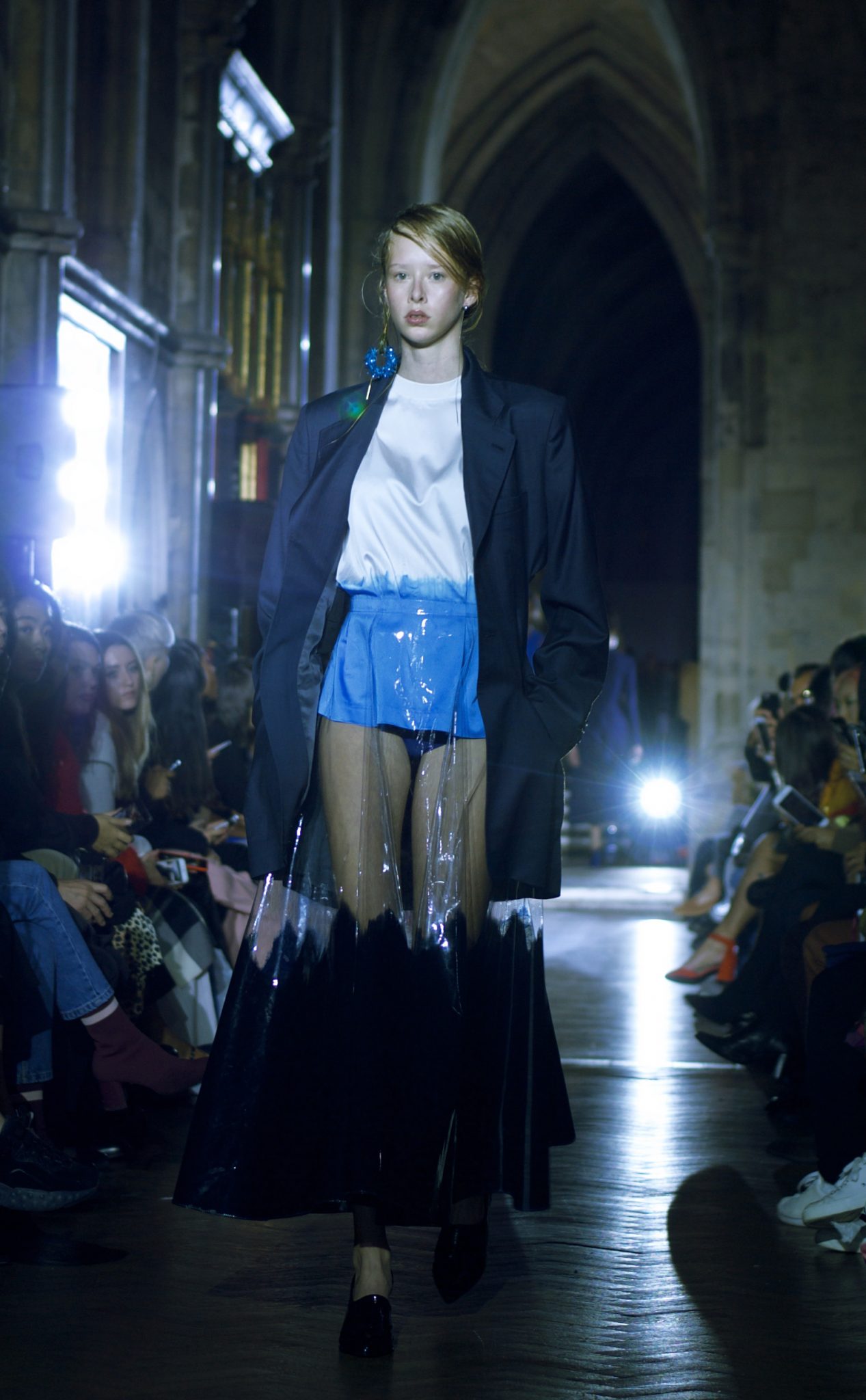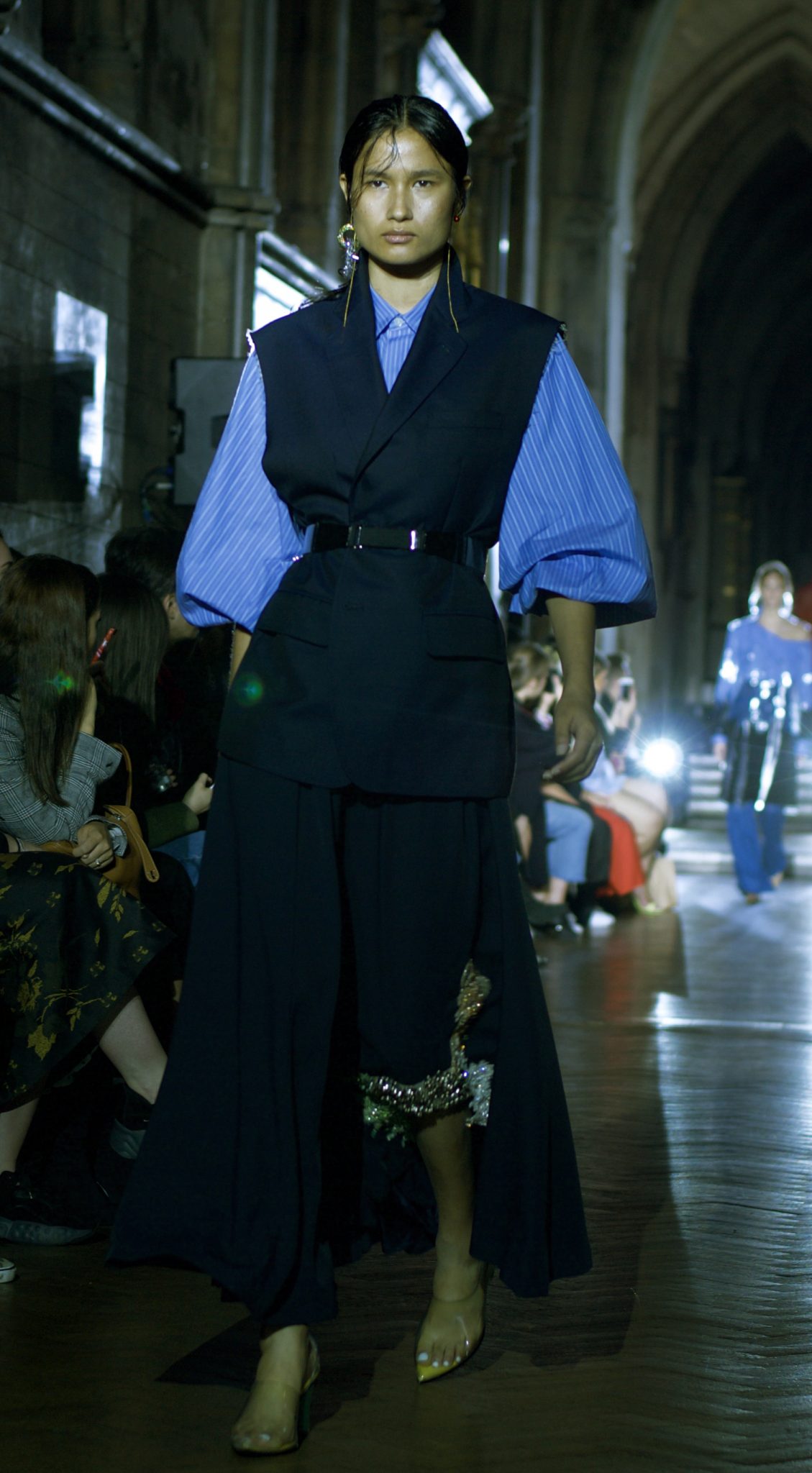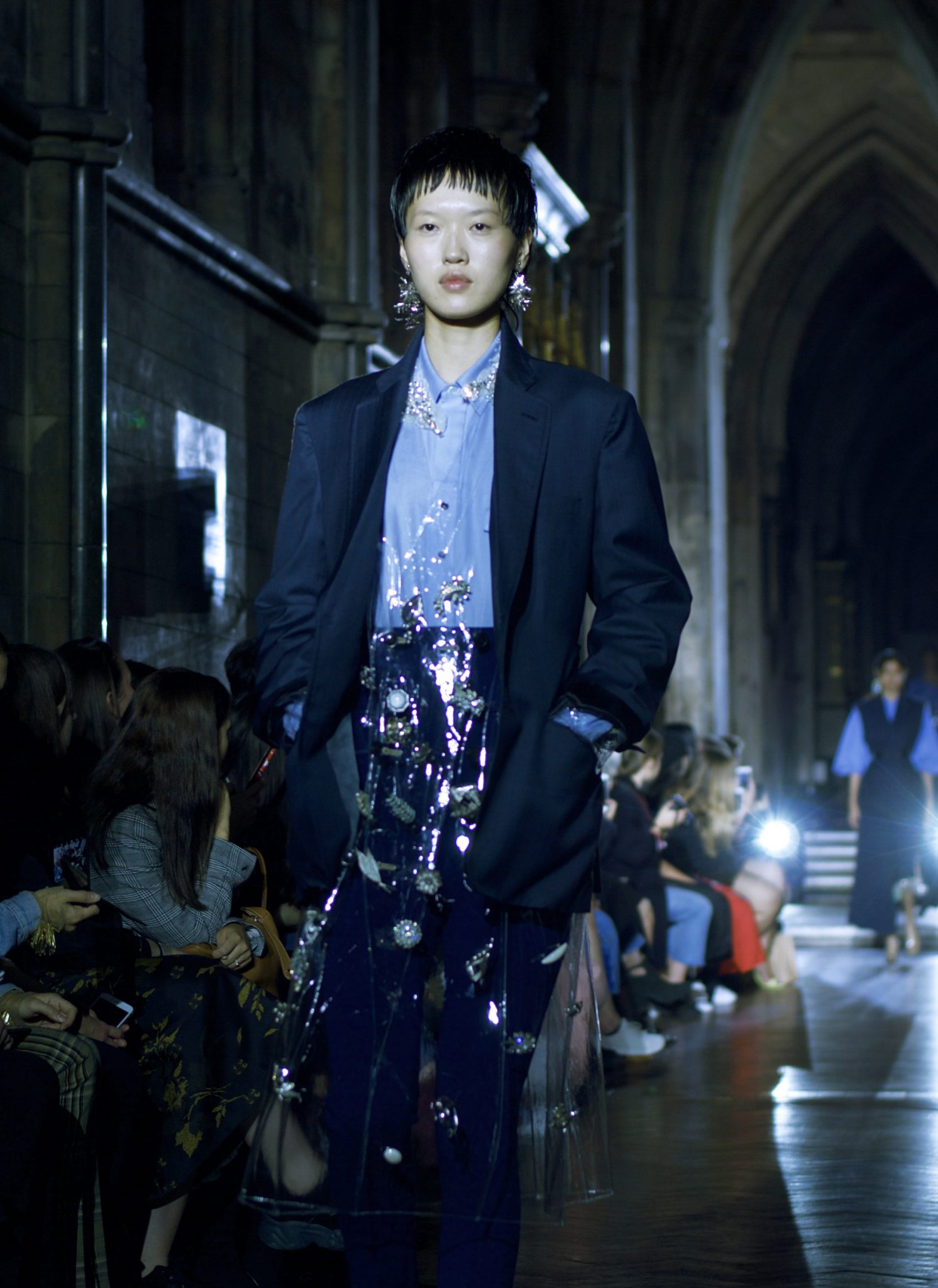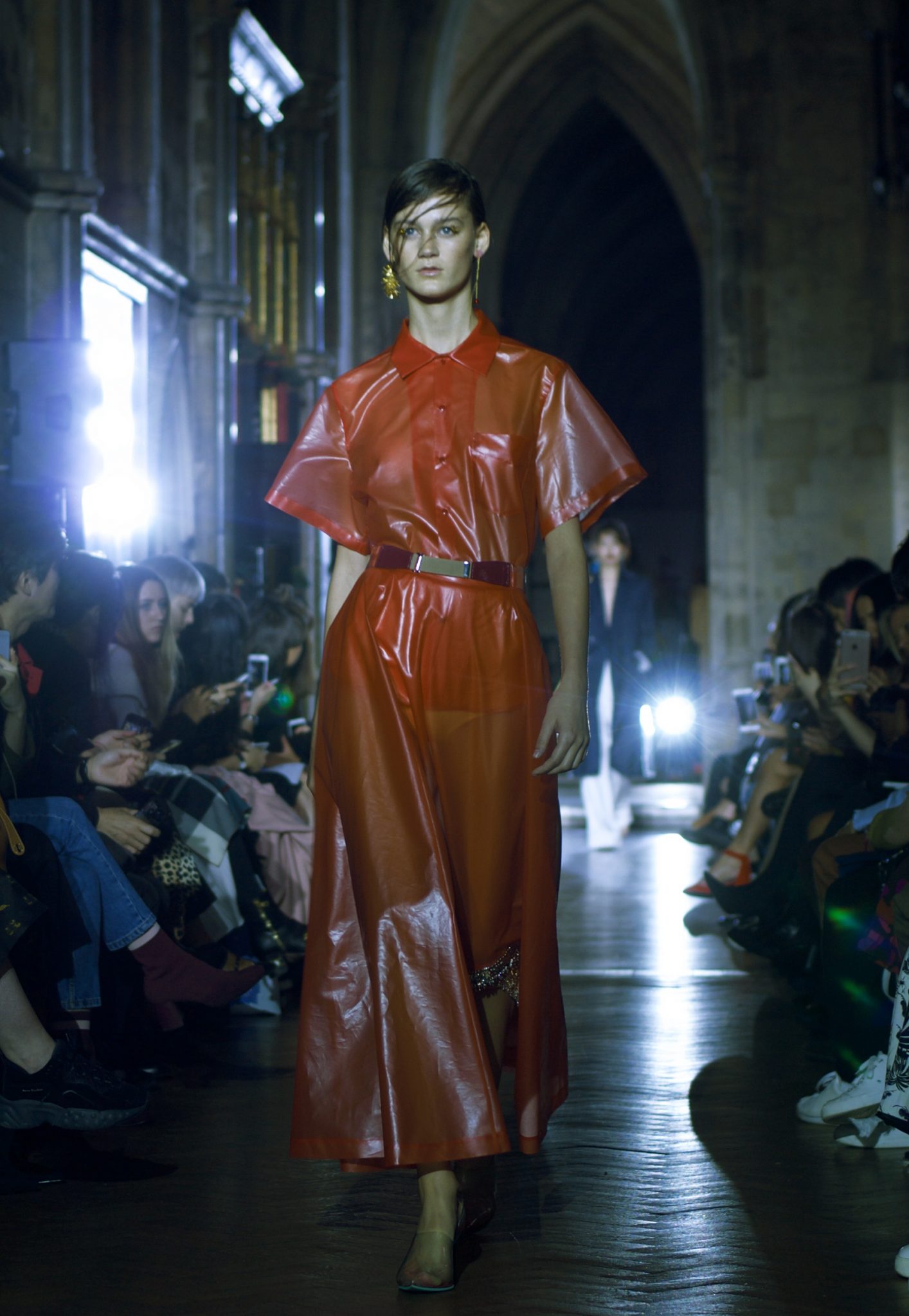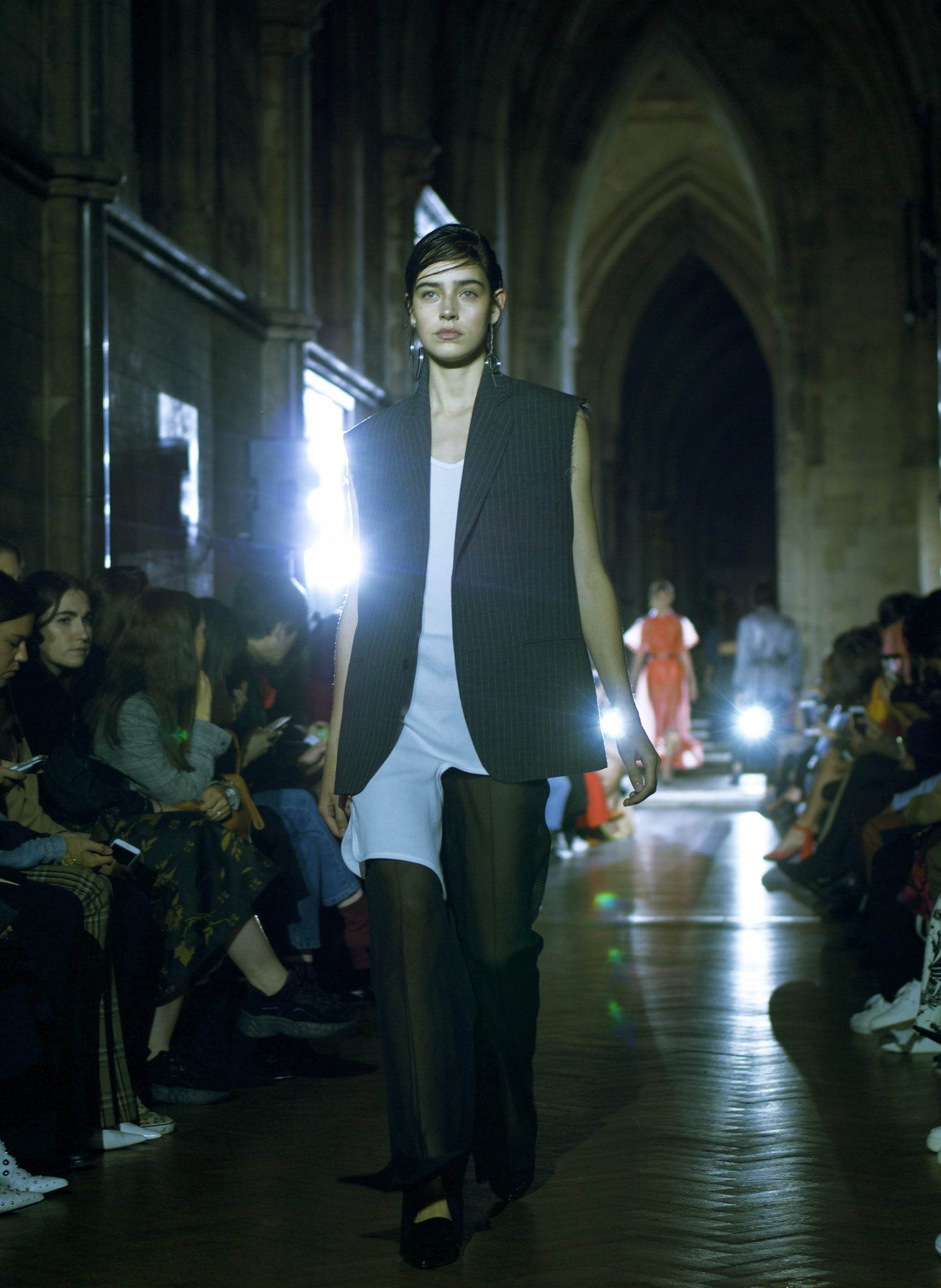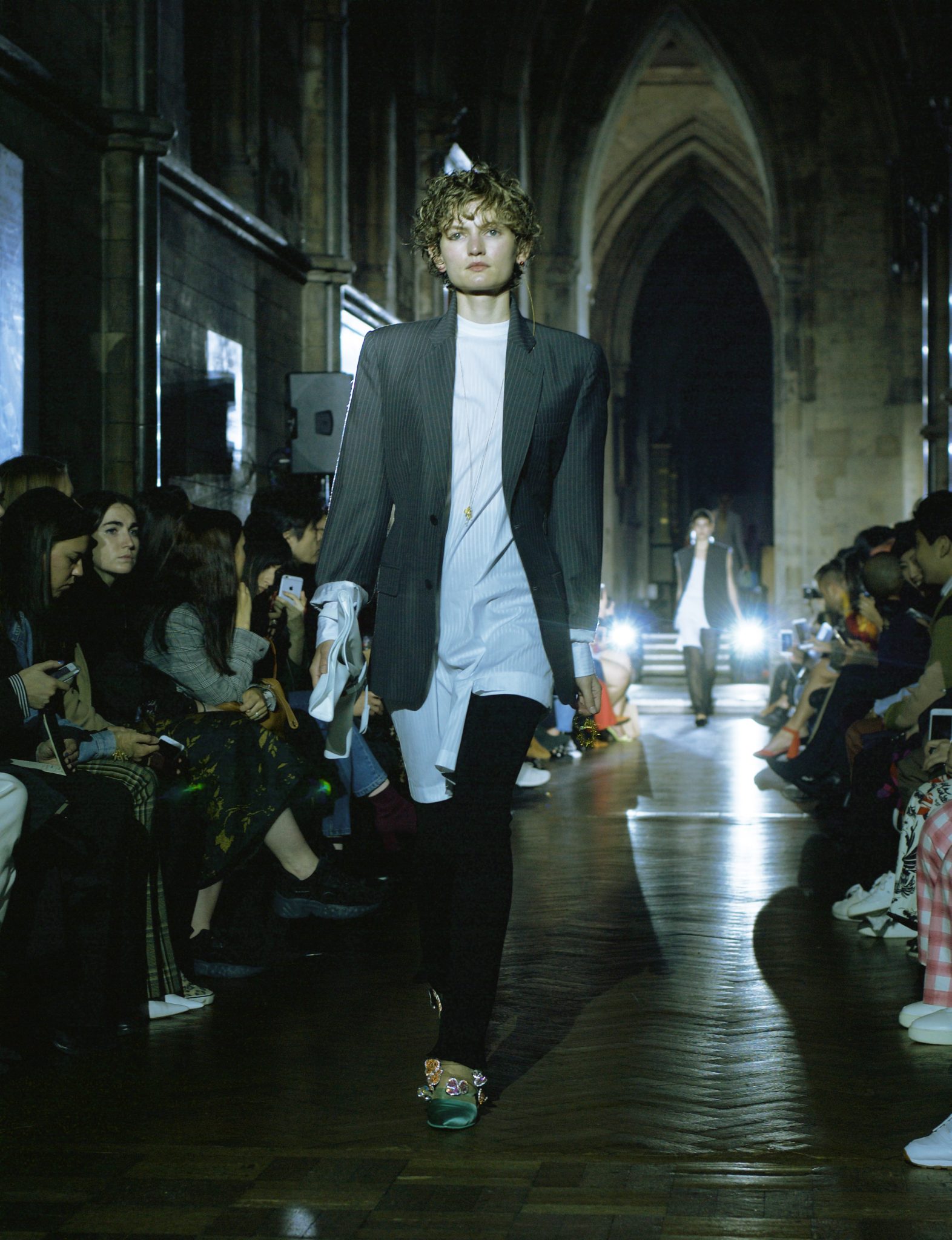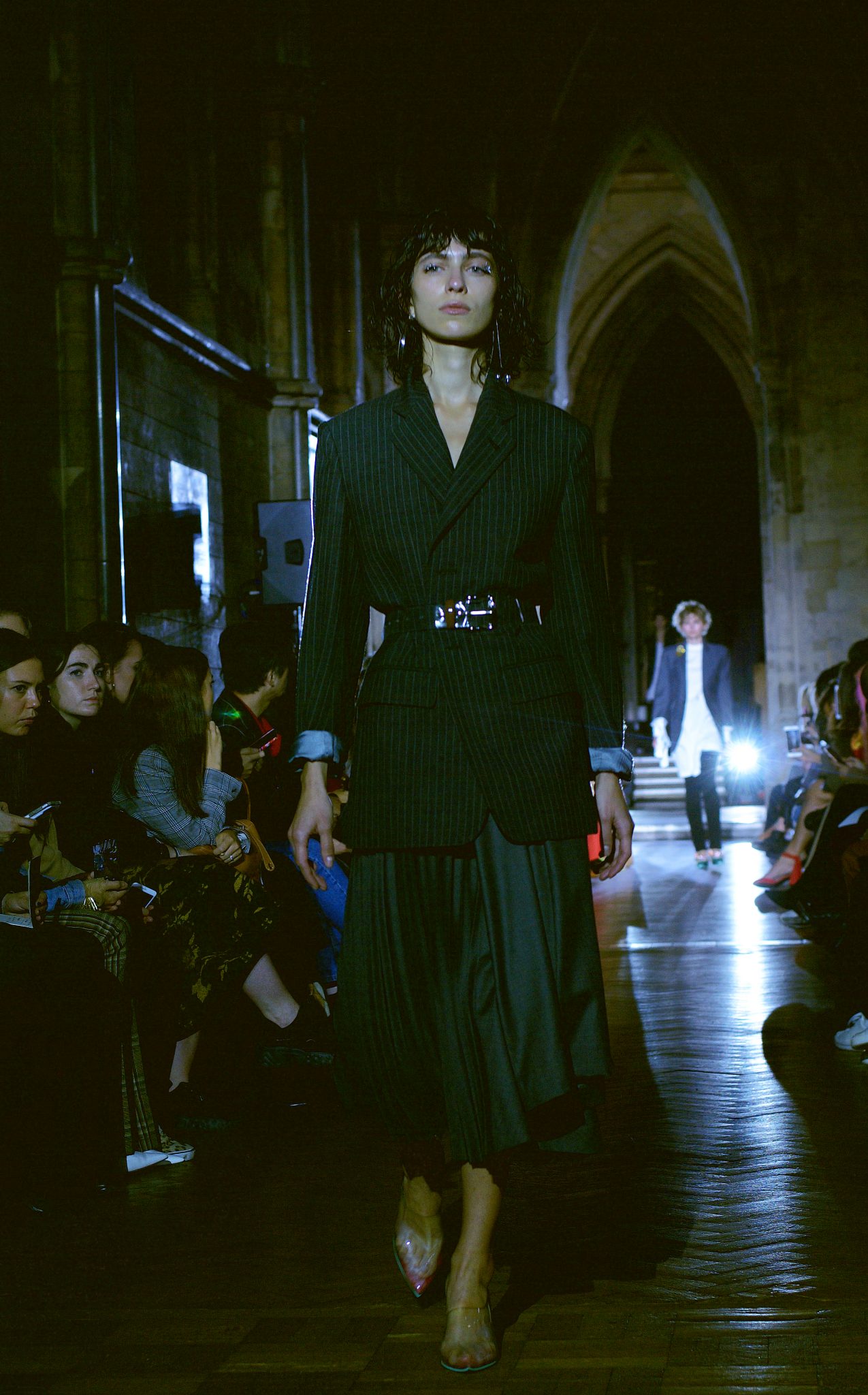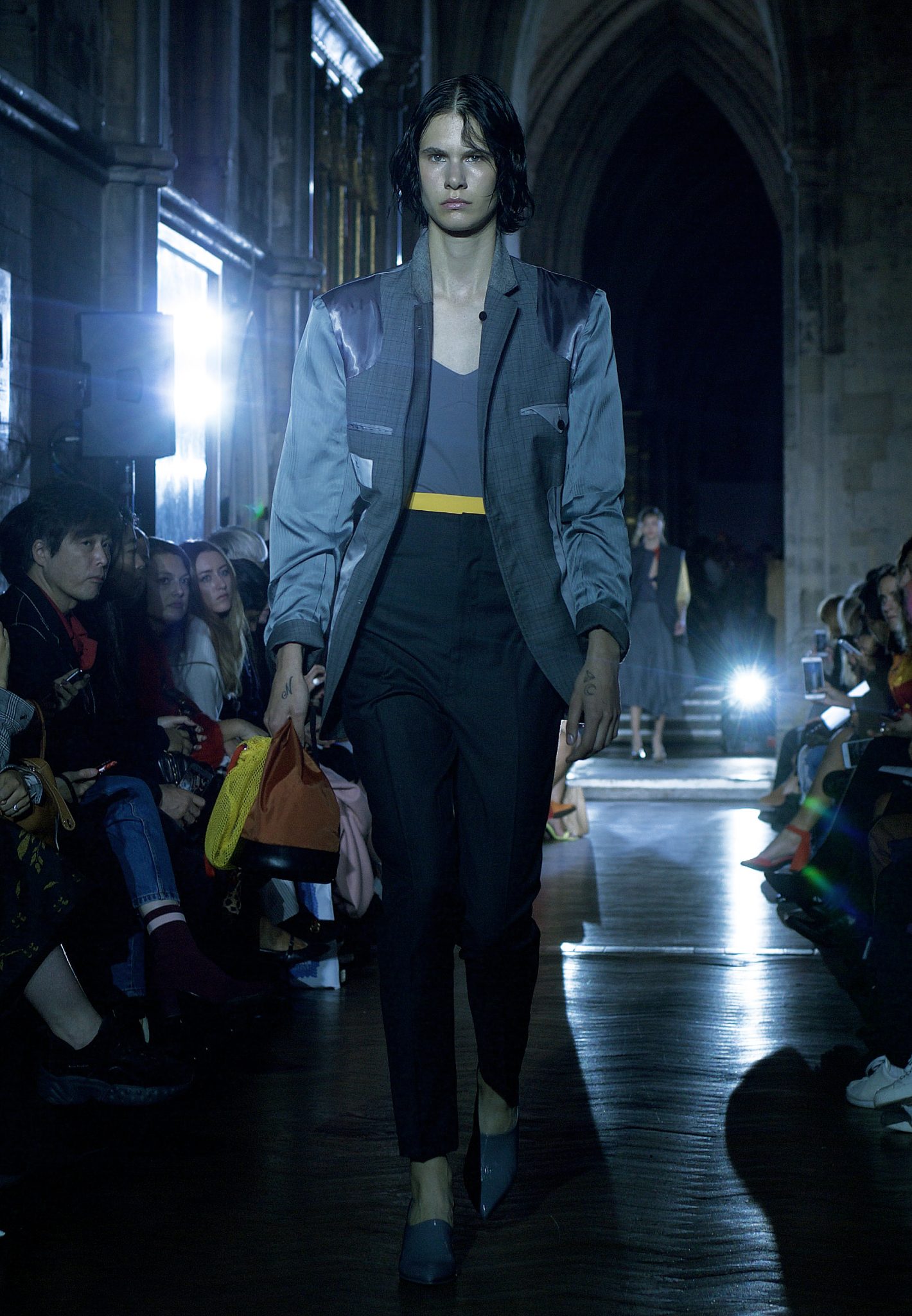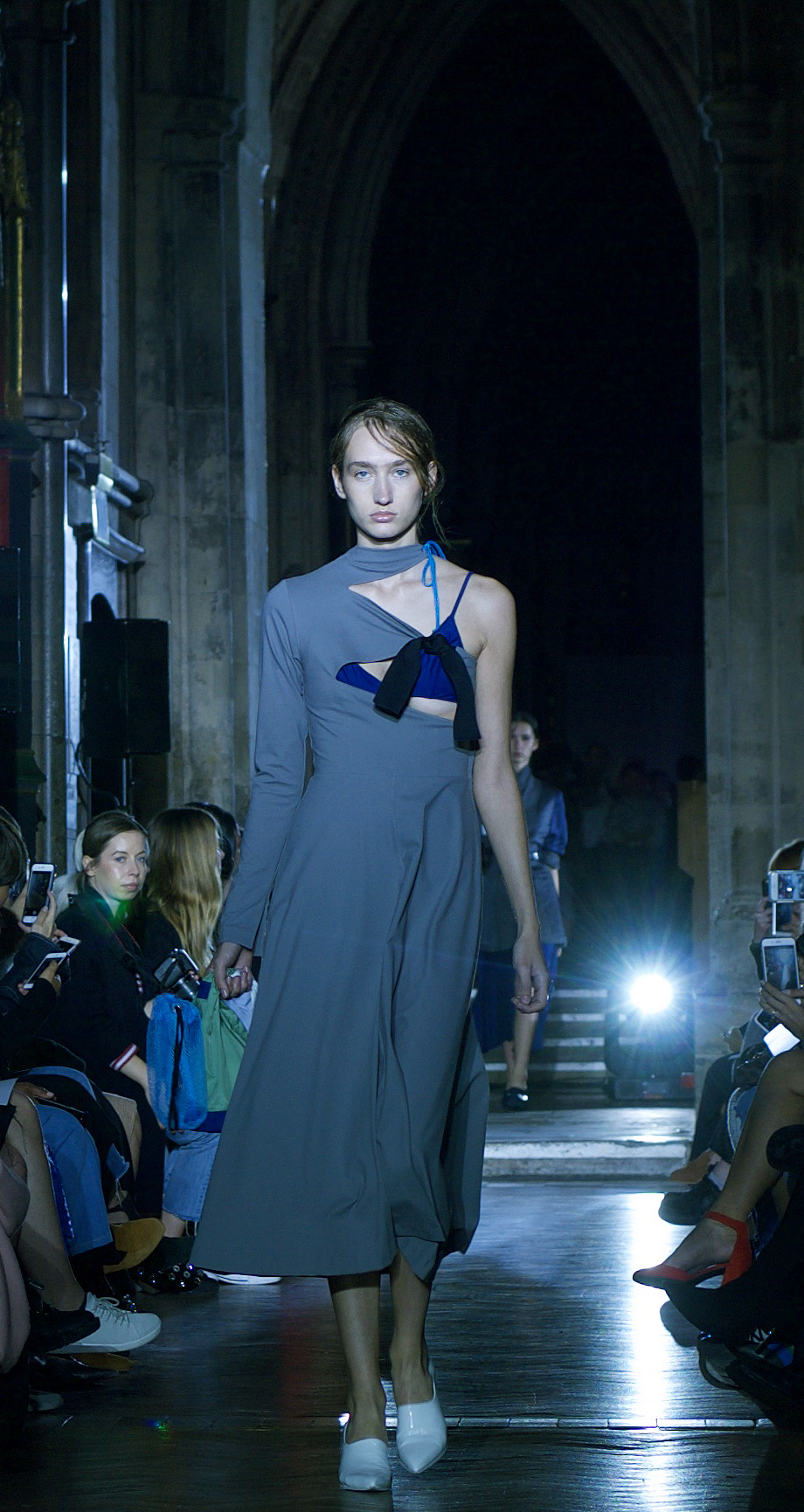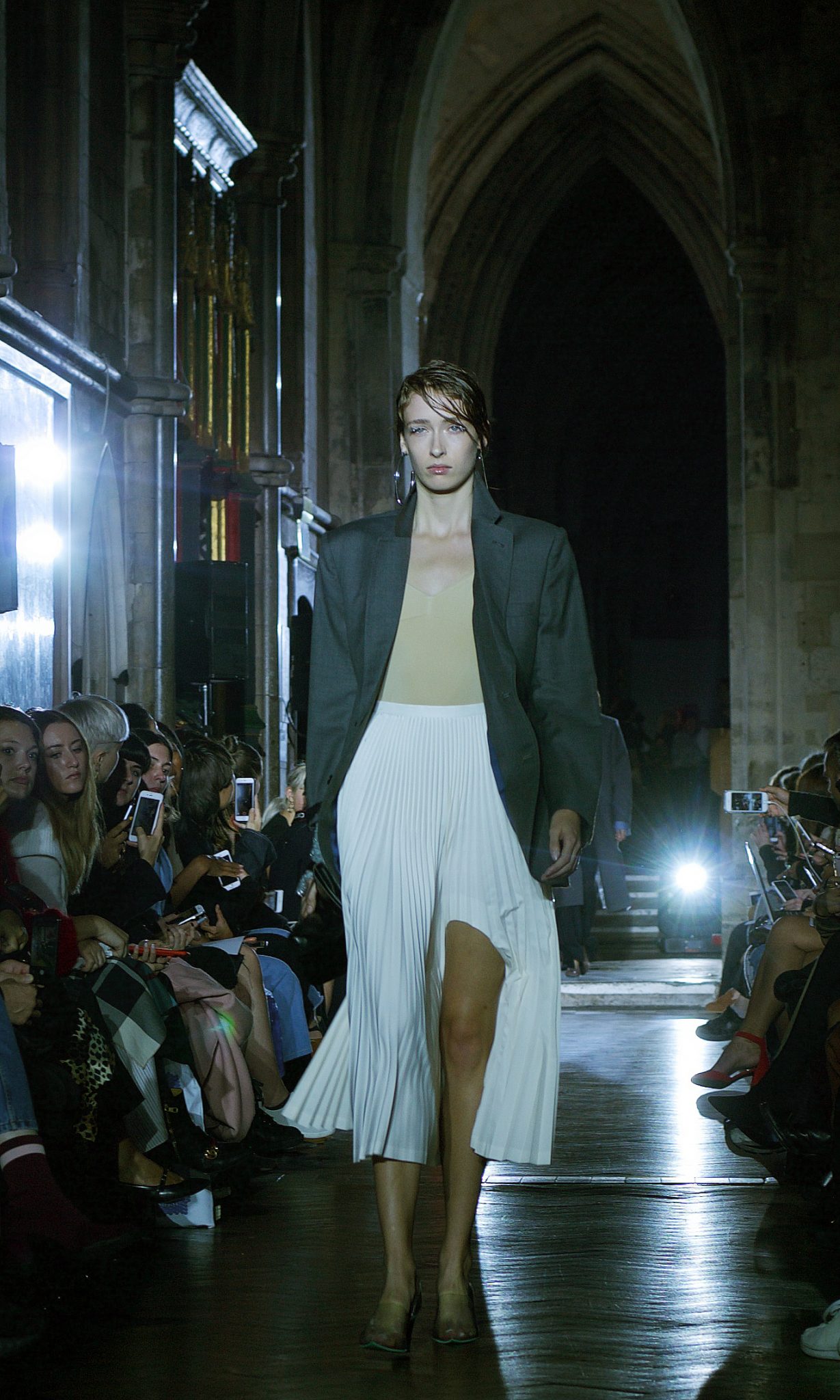 Holes, suits, crumpled." Three literal words that describe the far from simple collection of Toga Archives Spring/Summer 18 show. It was clear to see that the relationship of holes, suiting and crumpled fabrication played out an interesting juxtaposition within design technique and creativity. It was evident to see that, through experimental tailoring, an adverse image of broken down line and technique was played by
the contrast of hole application, that acted as both opening and closures, as well as passages for movement, suggest a chaotic yet complimentary show of design development.
It is interesting to consider how the use of crumpled fabrication and cut-out designs may have led to thoughtful breaking down of the traditional idea of tailoring – almost as if Toga Archives was indeed presenting a spring/summer collection that was made to break the "norm" of what the spring/summer wardrobe should be.
In tones of navy, concrete grey, ultramarine blue, nude, white, khaki and luminous green, Toga Archives showed a collection that was not far from the autumn/winter wardrobe but still worked with the warmer season's need for lighter dressing. Indeed, it was a collection that called in a certain sense of timeless dressing, of importance of clever design and a unform design identity that is unanimous with the Toga Archives image.
Words : Jasmine Banbury 
Images : Amber Pinkerton