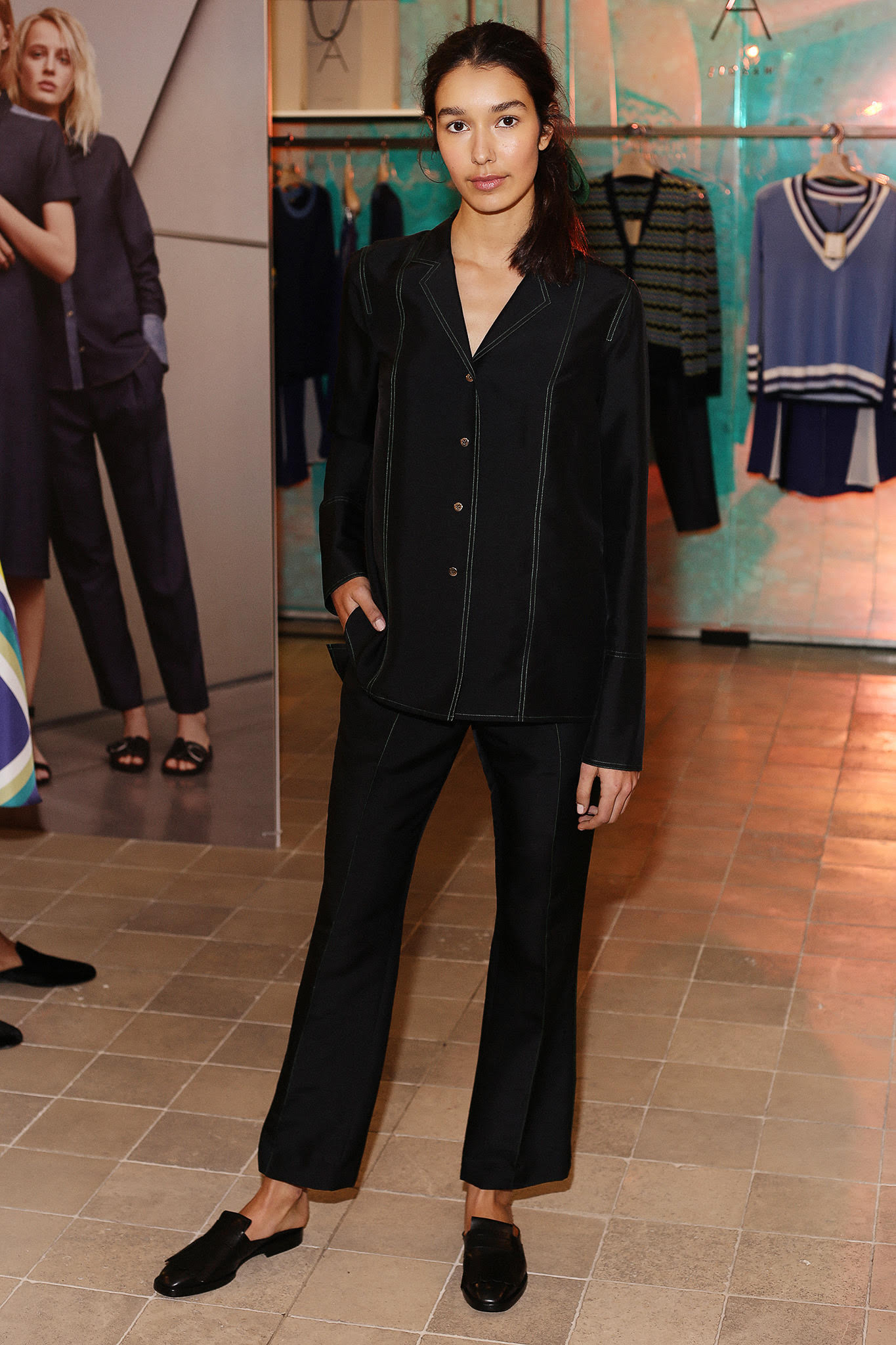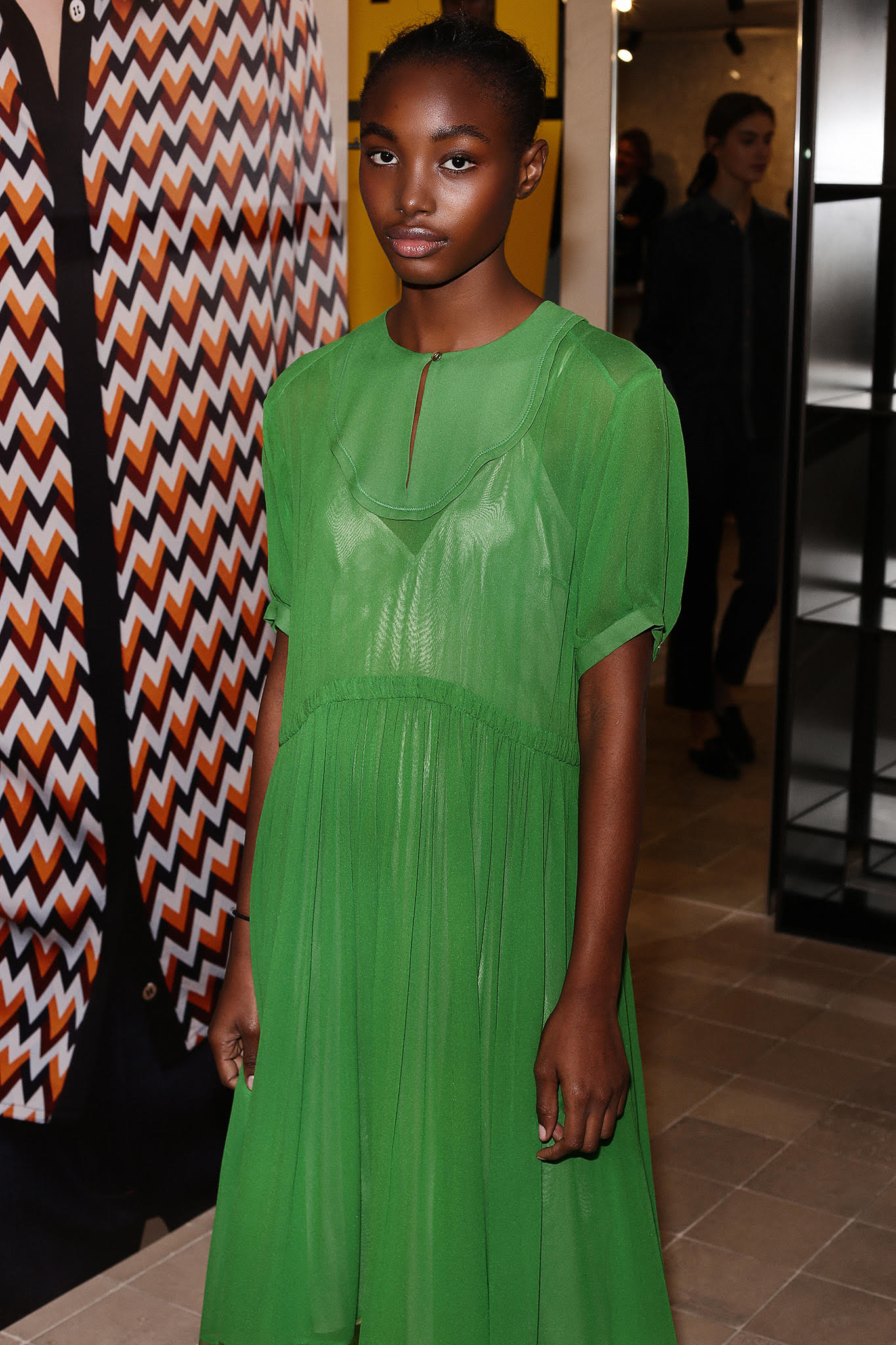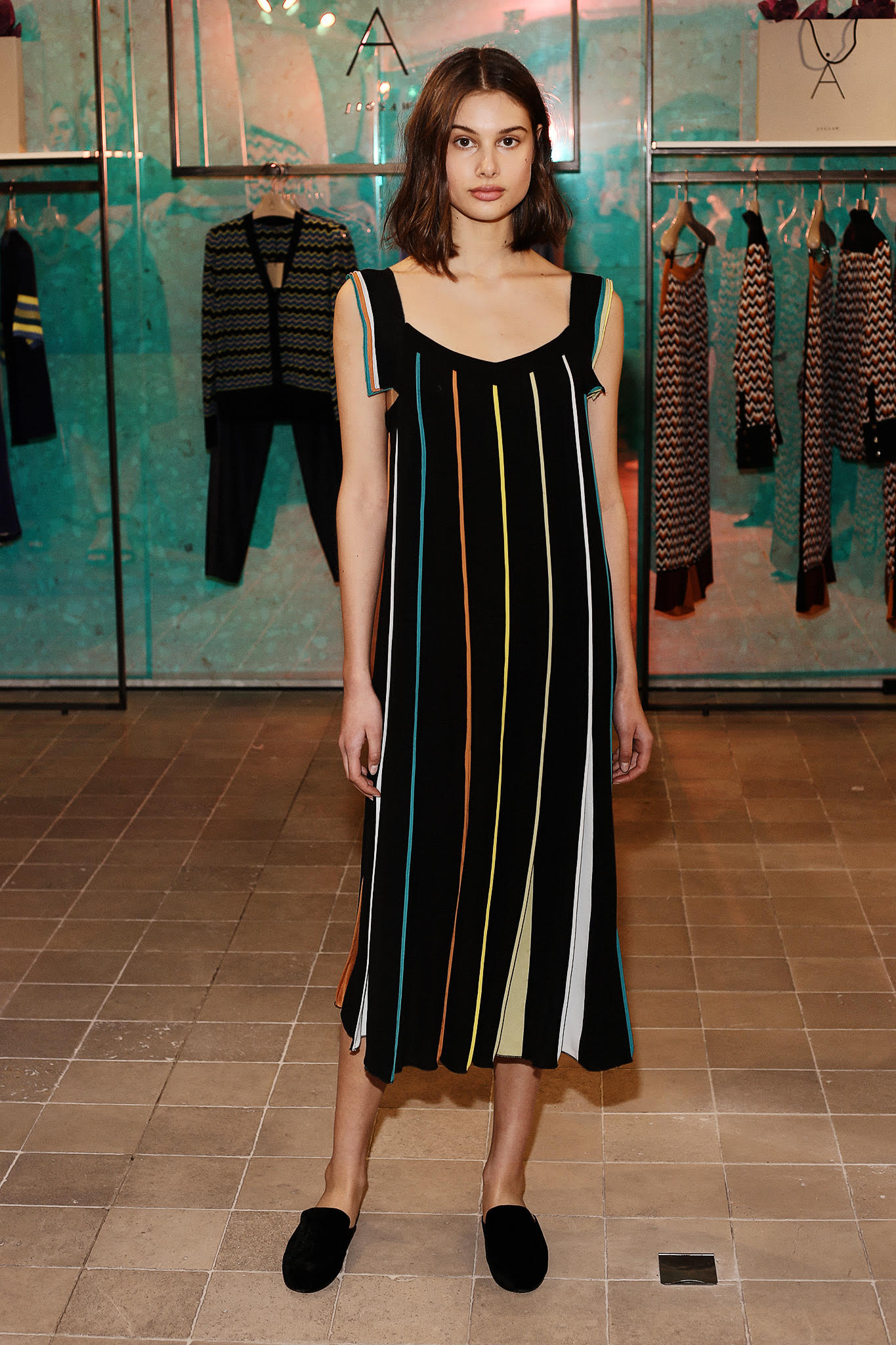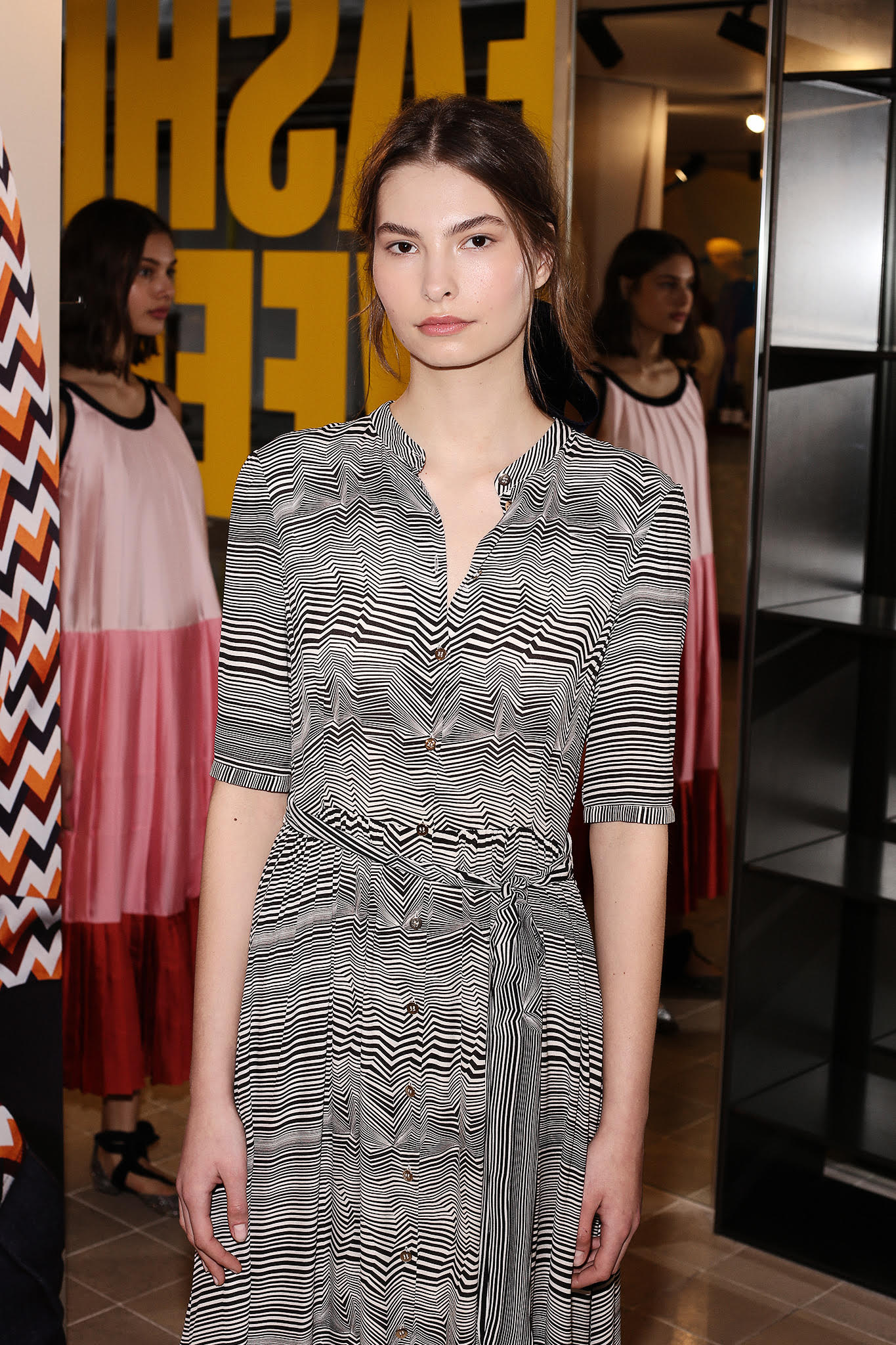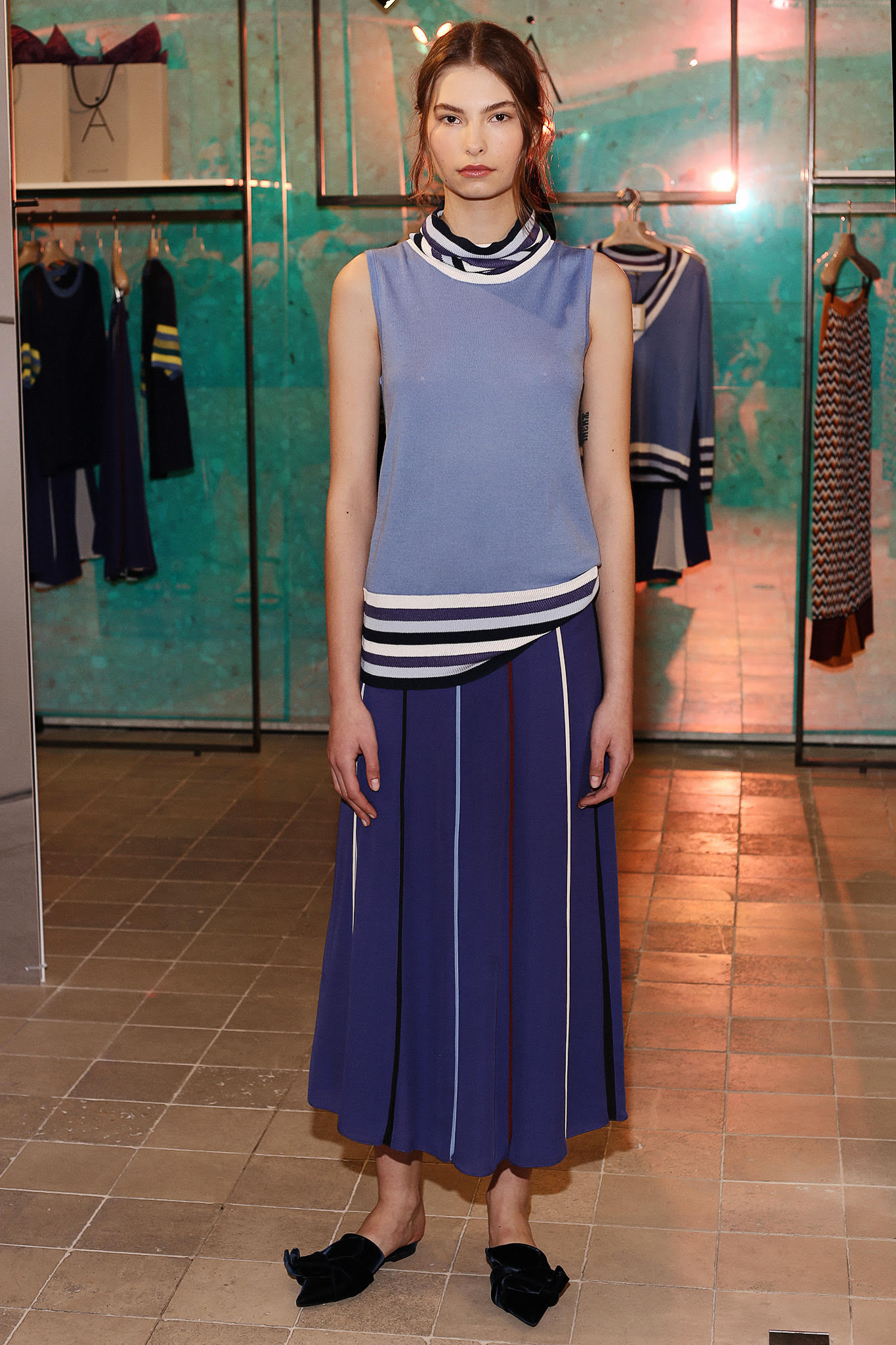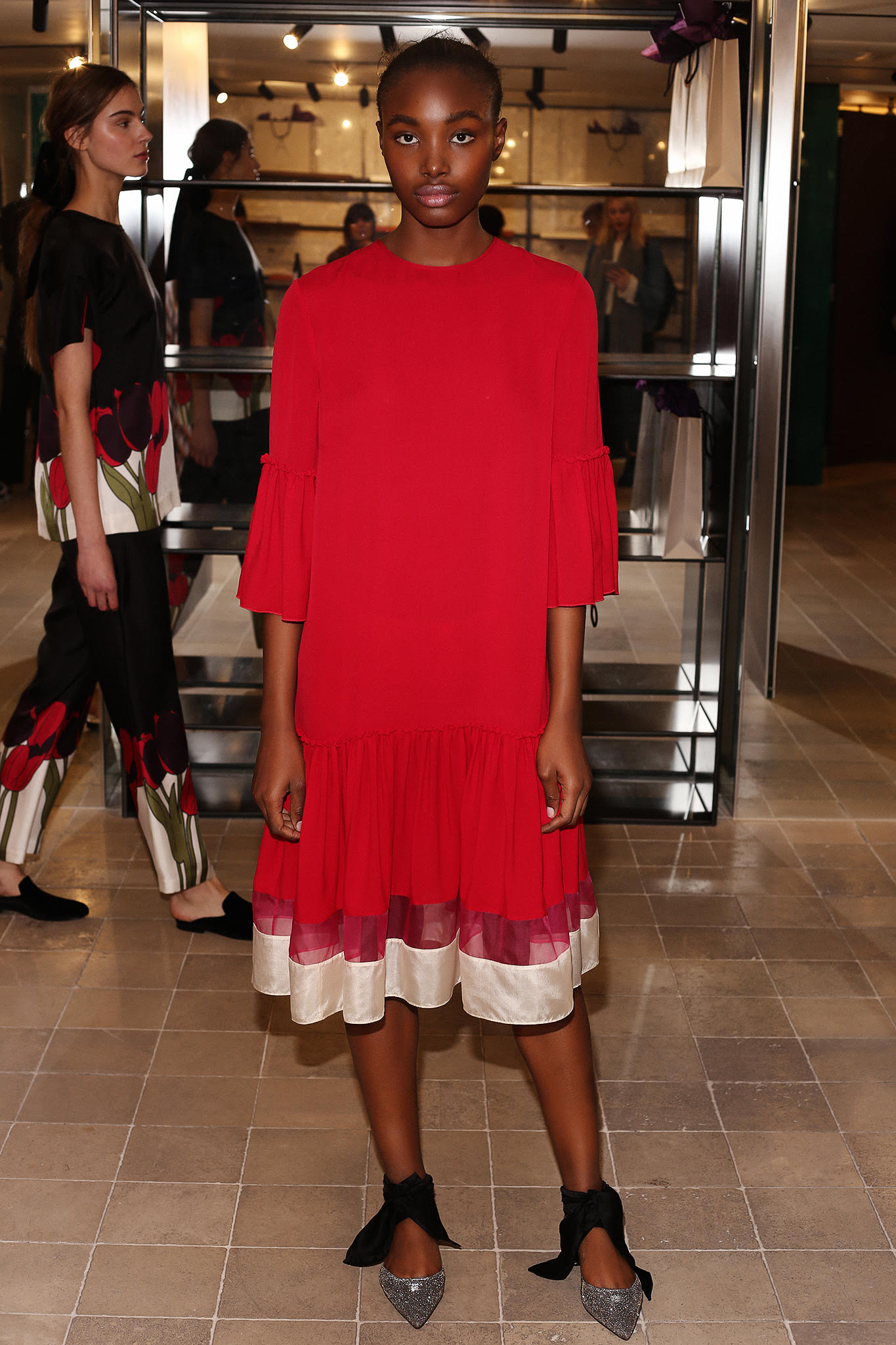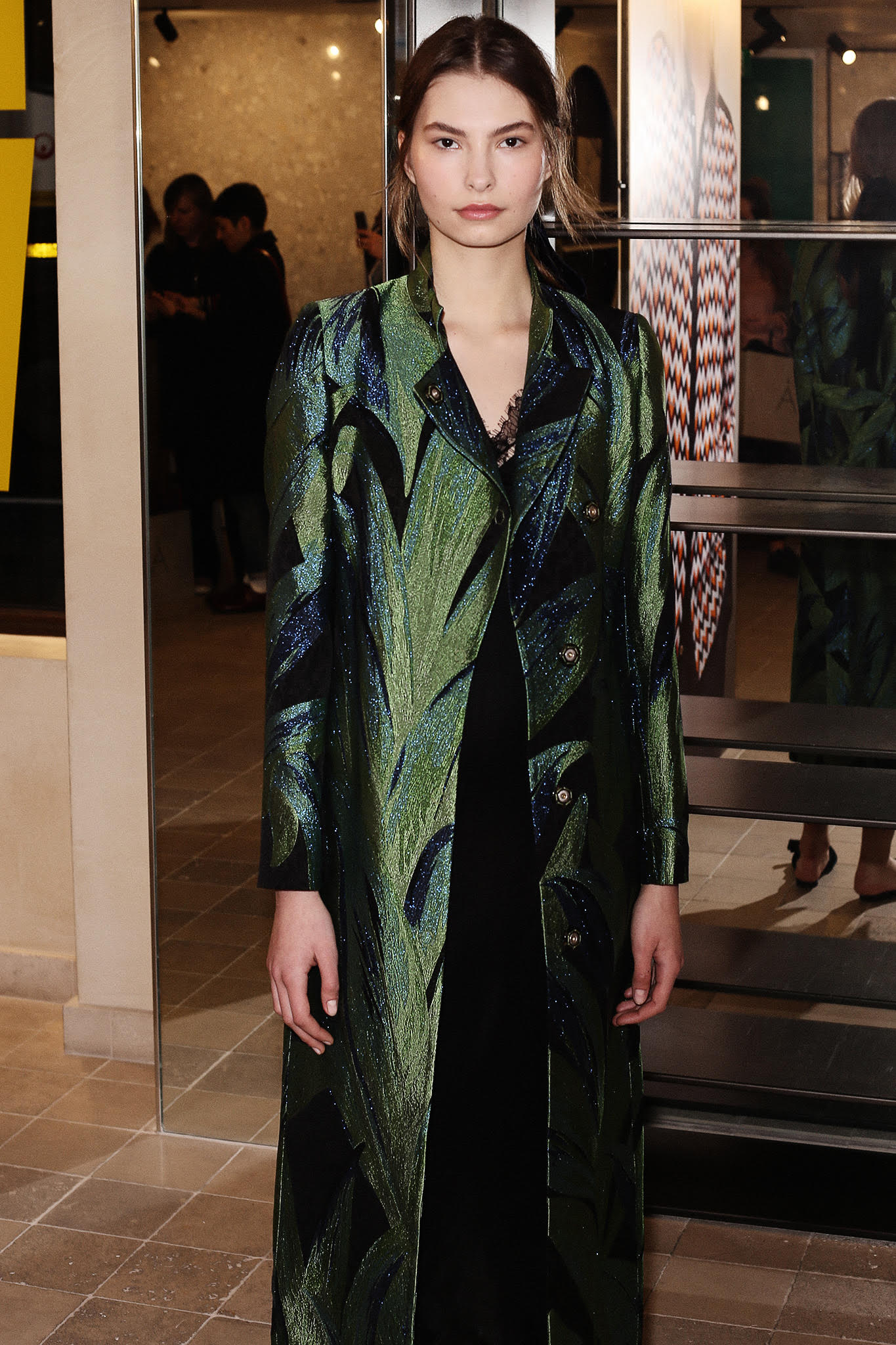 A by Jigsaw presented its new collection at its London store, a welcoming and vibrant space, this fashion week. The atmosphere was relaxed, and this same vibe was carried into their wearable collection. The bright motifs, paired with bold patterns and fabrics, demonstrated excellent attention to both colour and quality.
The collection lends a nod to 70s fashion, with its colourful chevrons and relaxed hems, however due to the high quality of the chosen fabrics the pieces become timeless. Collette Brown, designer of A by Jigsaw, said that her main inspiration for the collection came from her own wardrobe of pieces collected over time. This inspiration can be seen within the collection as the garments are classic in their tailoring but not static; the garments become collaboratively retro and innovative.
Overall the collection is definitively ready-to-wear and carries an effortlessly on trend tone. The infusion of denims and soft knits to pleated skirts and dresses makes the collection perfect for the transition between summer and winter dress. This tied in with the presentation of the models themselves, natural and relaxed, and the space itself made viewing the collection an experience that contrasted against the vibrant colours throughout the collection.
Words: Melissa McDonald