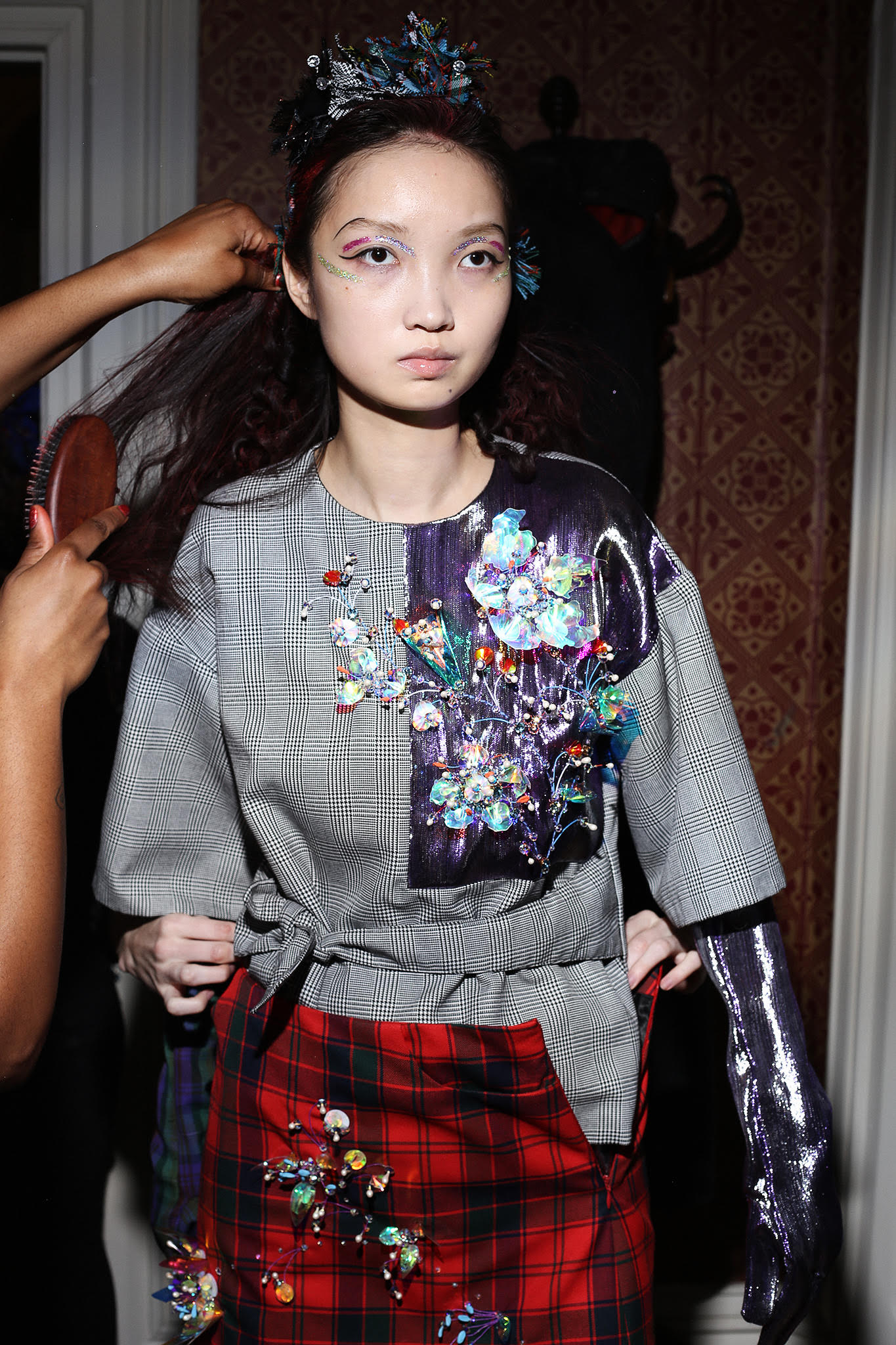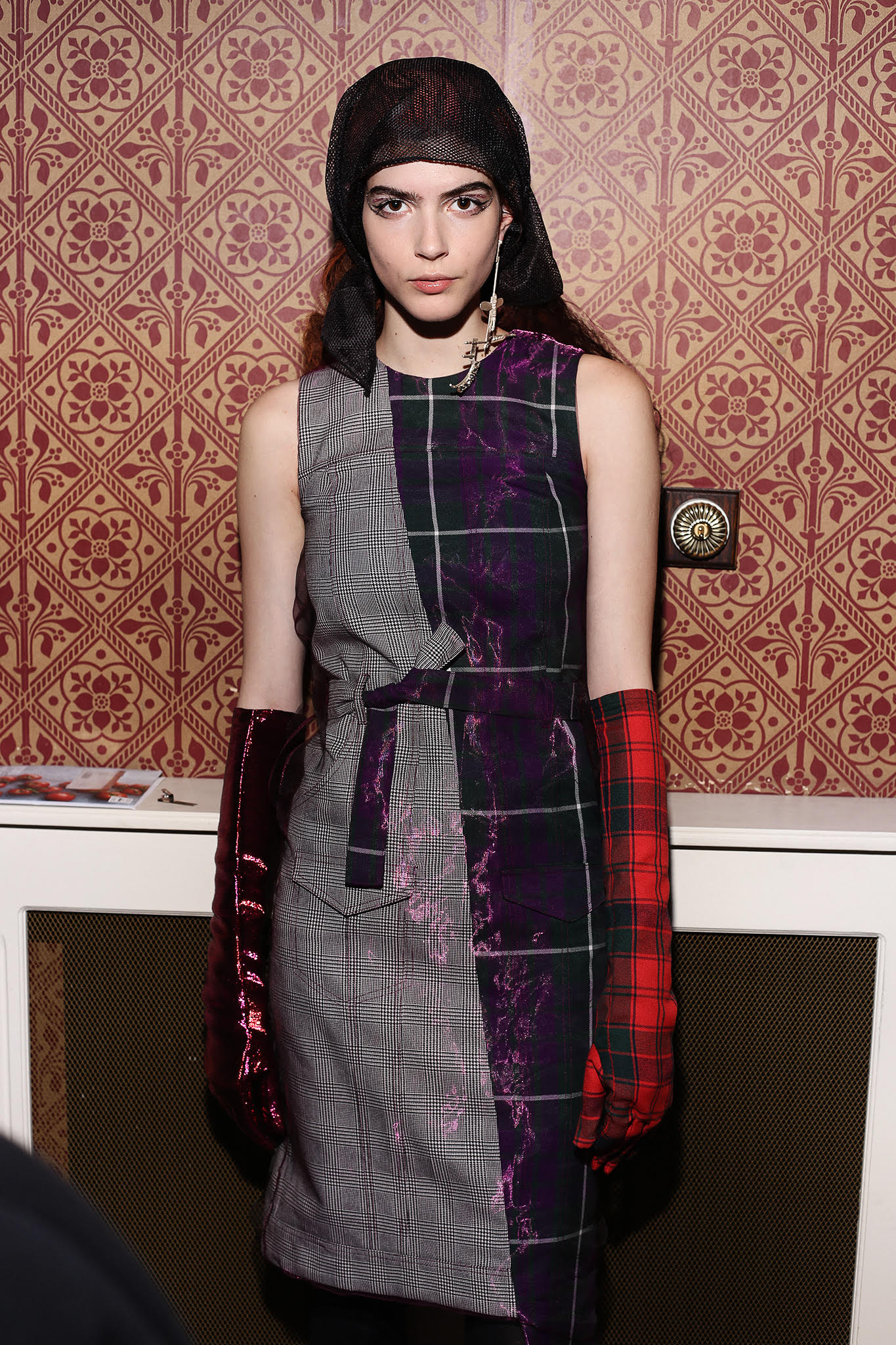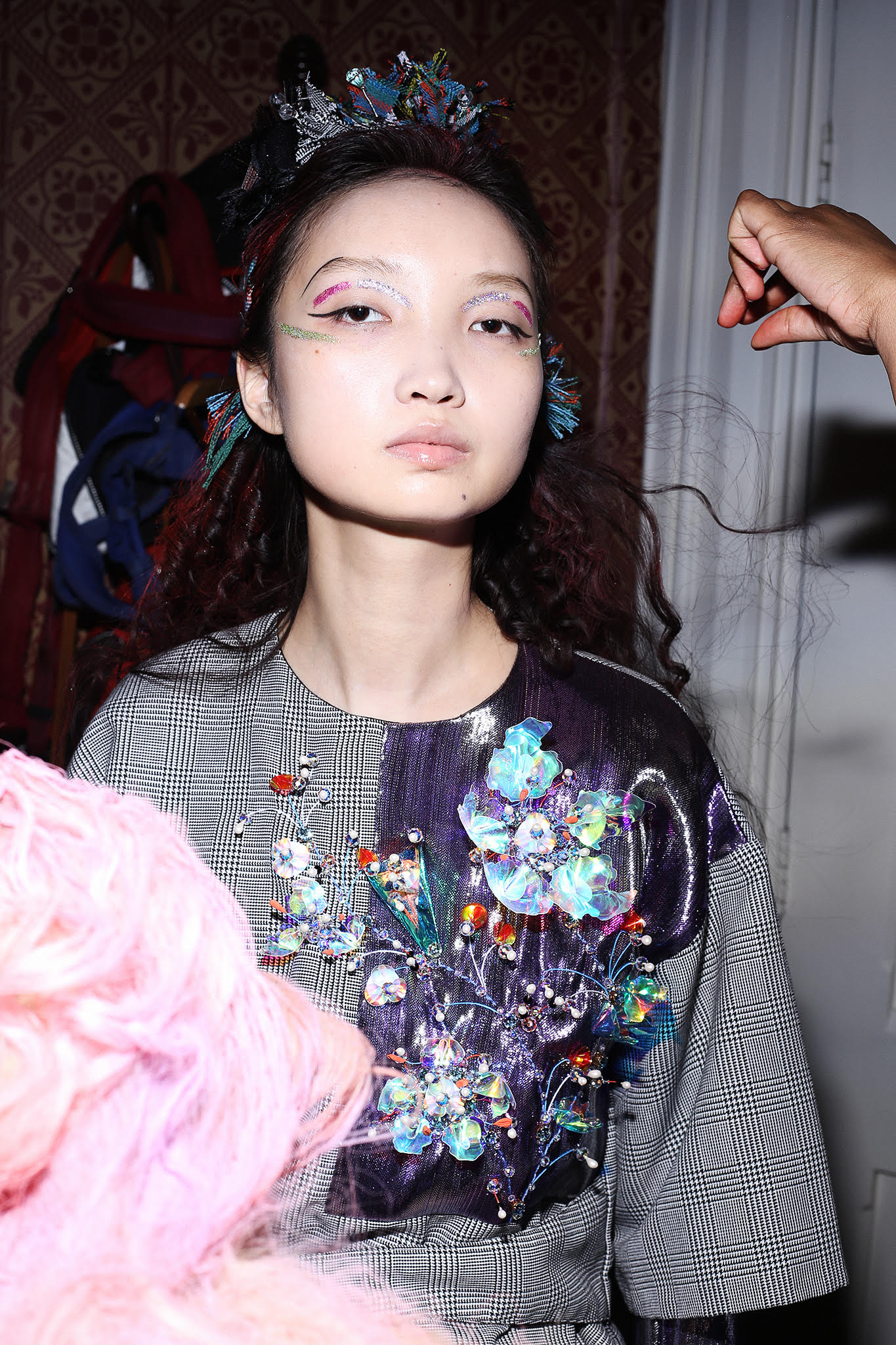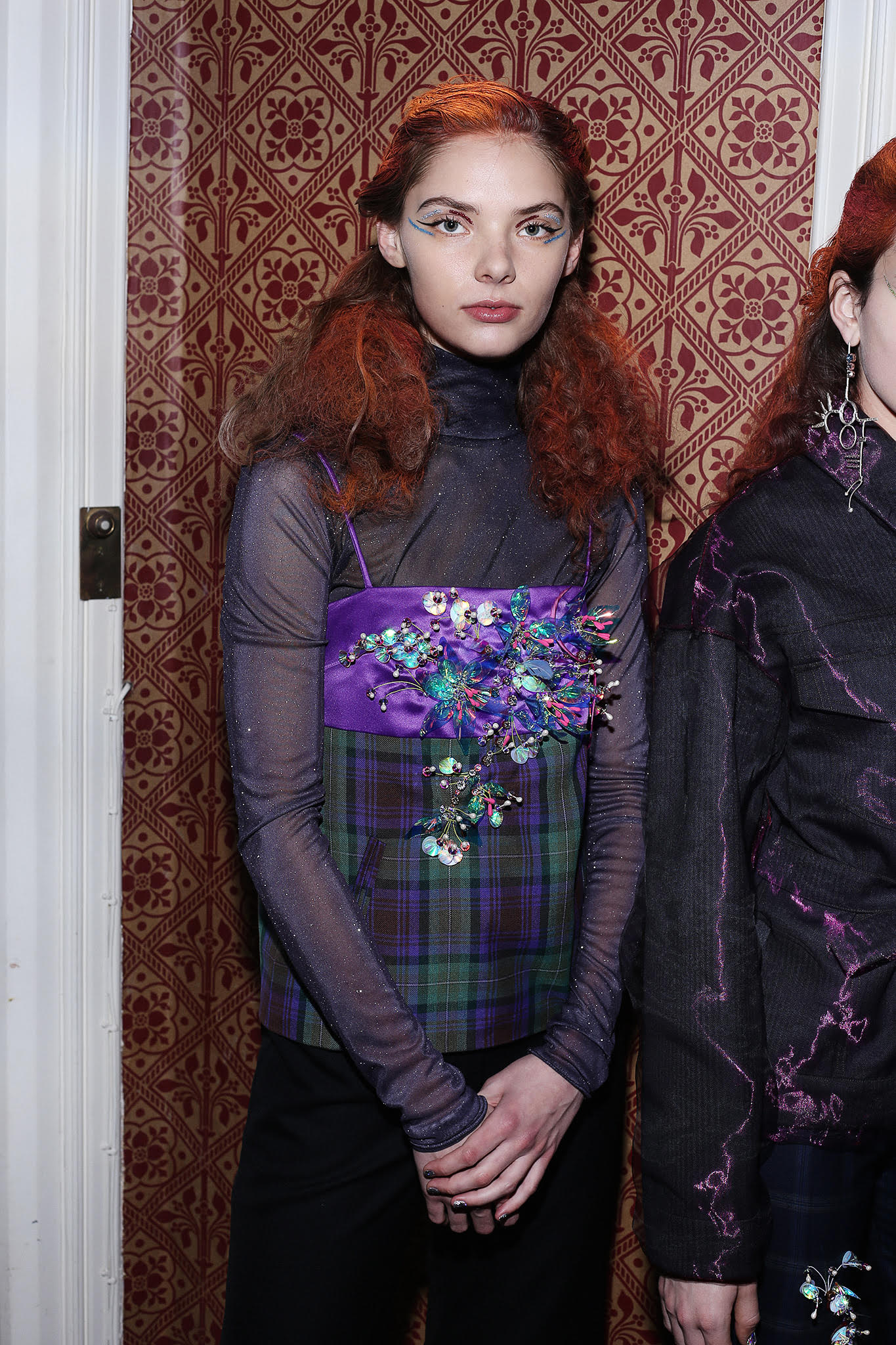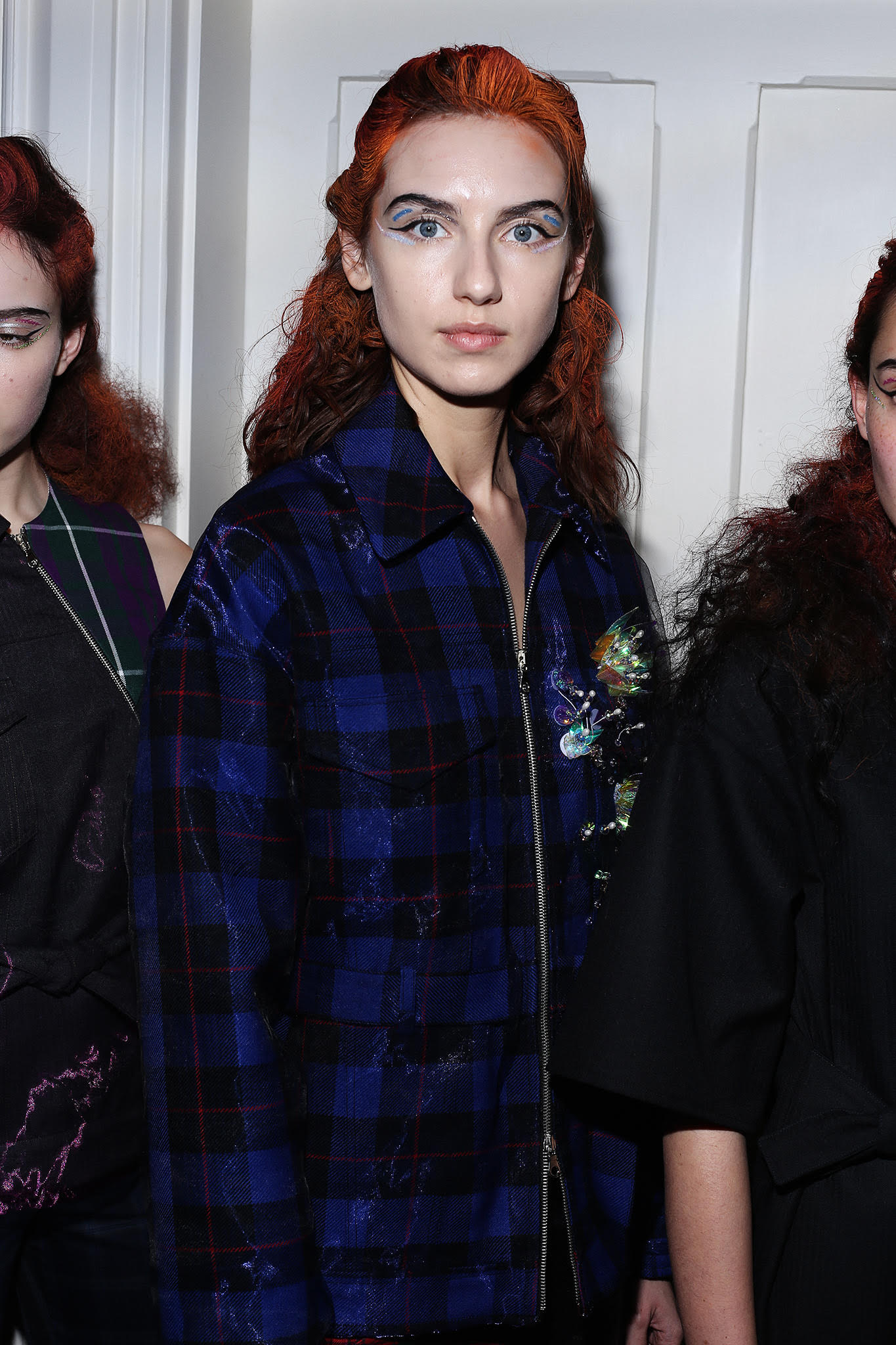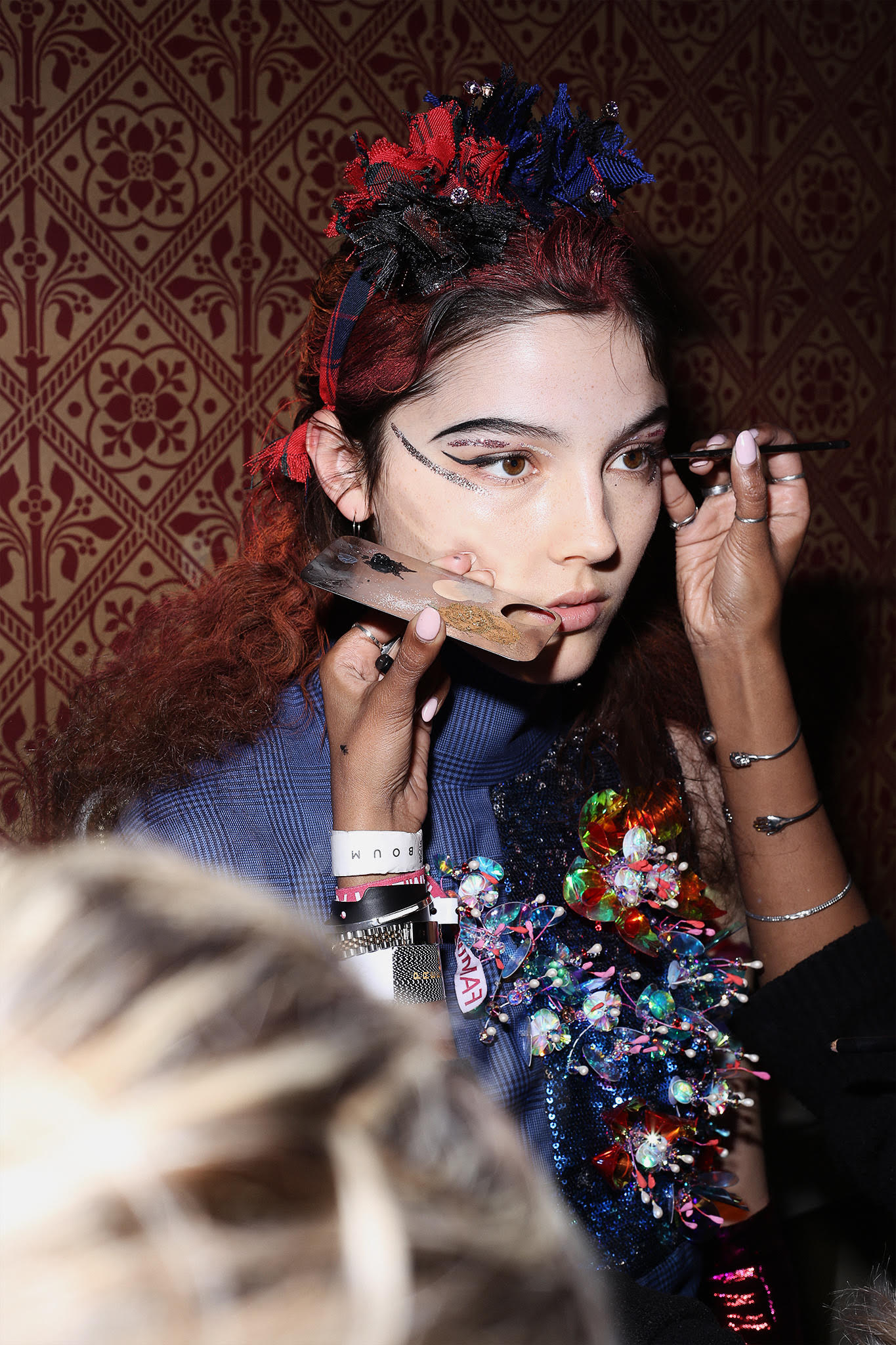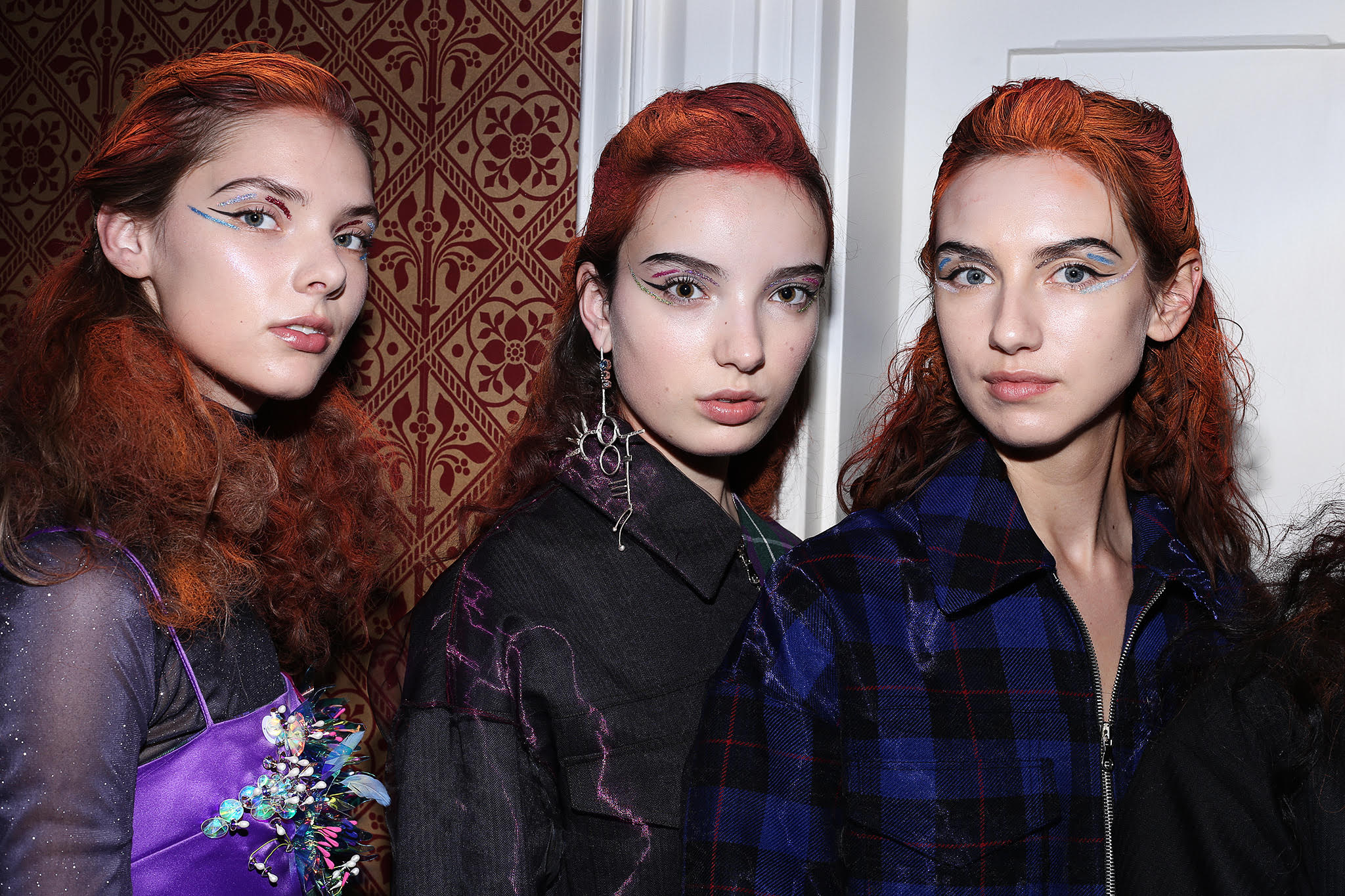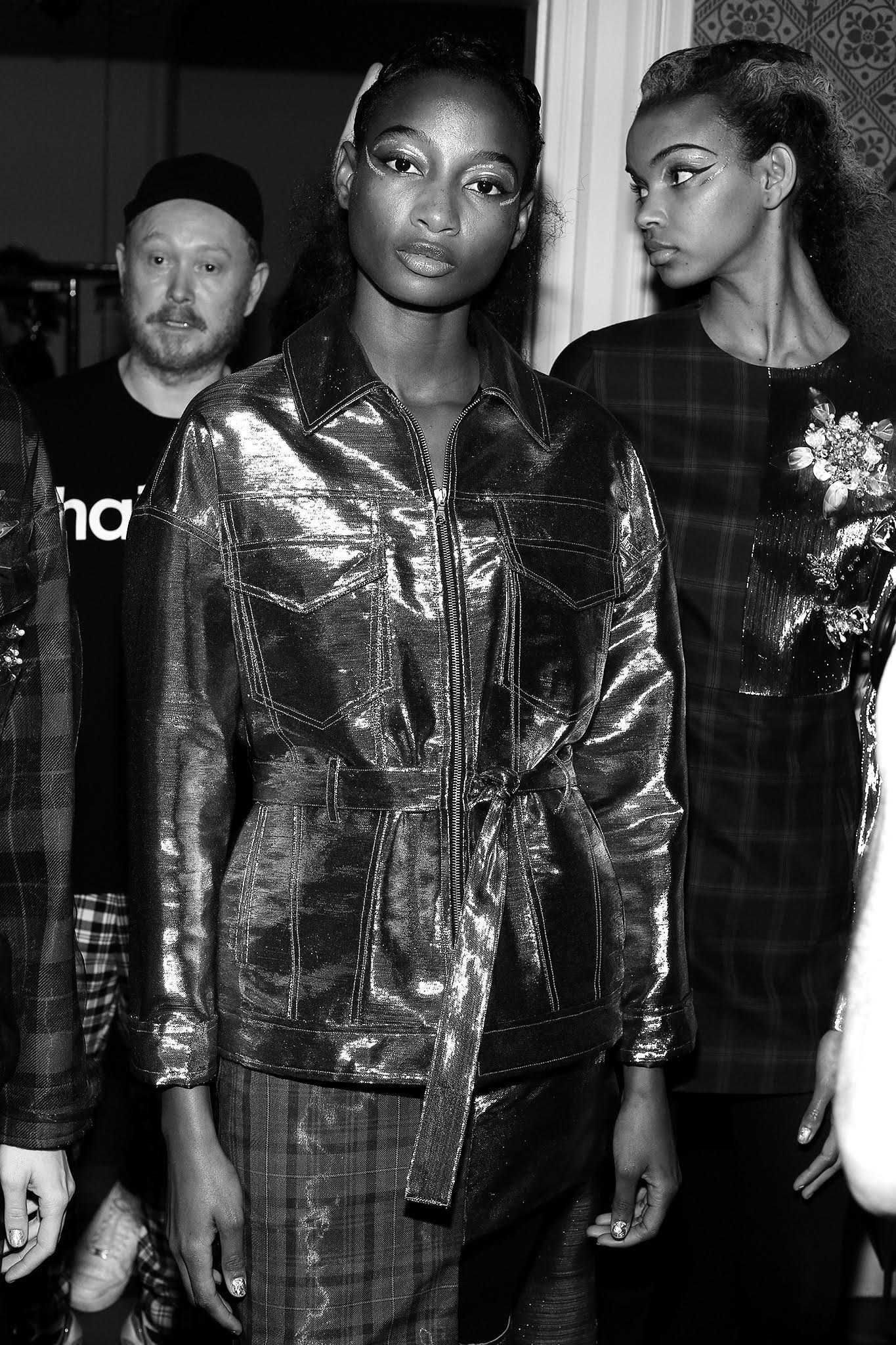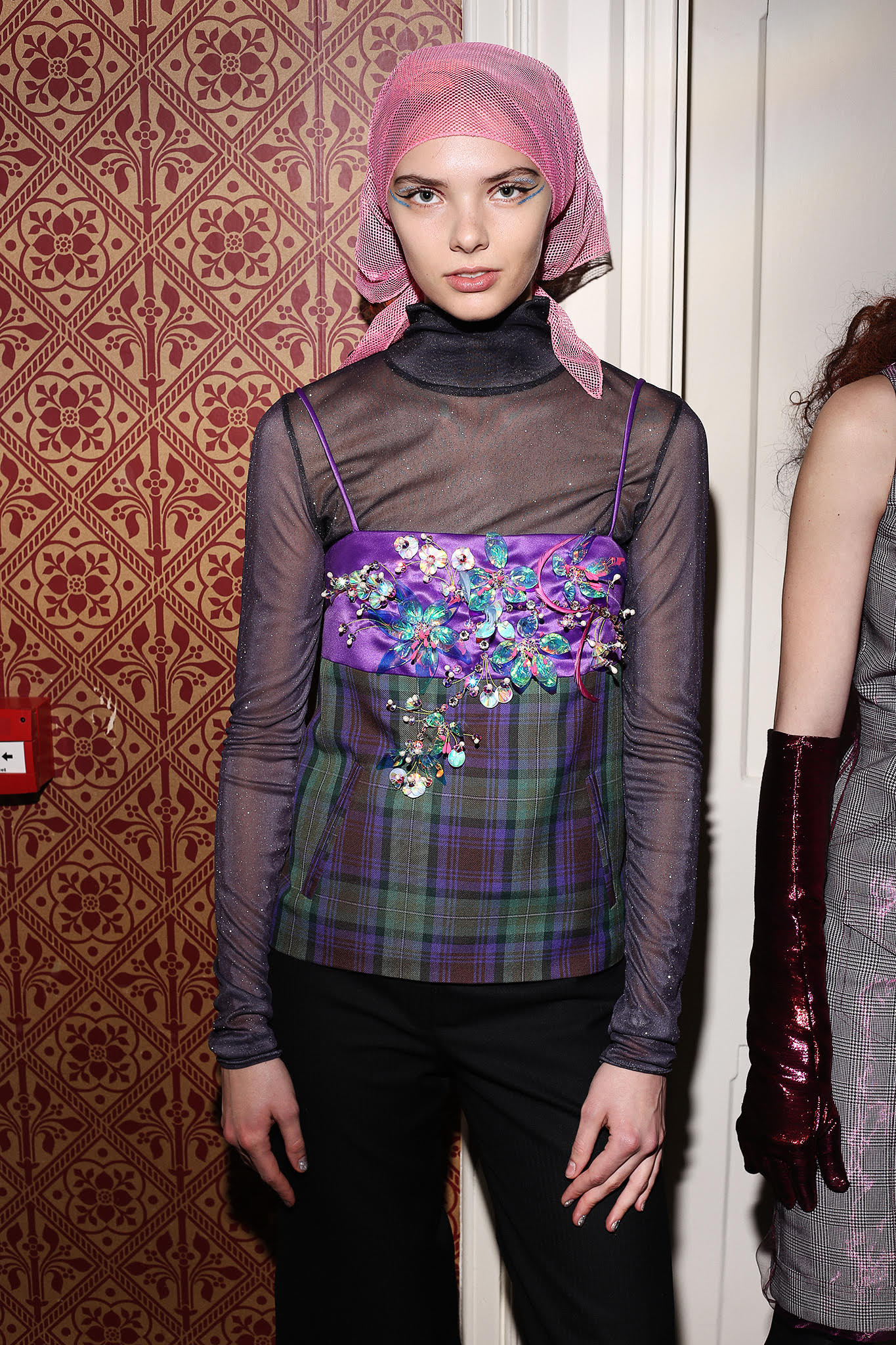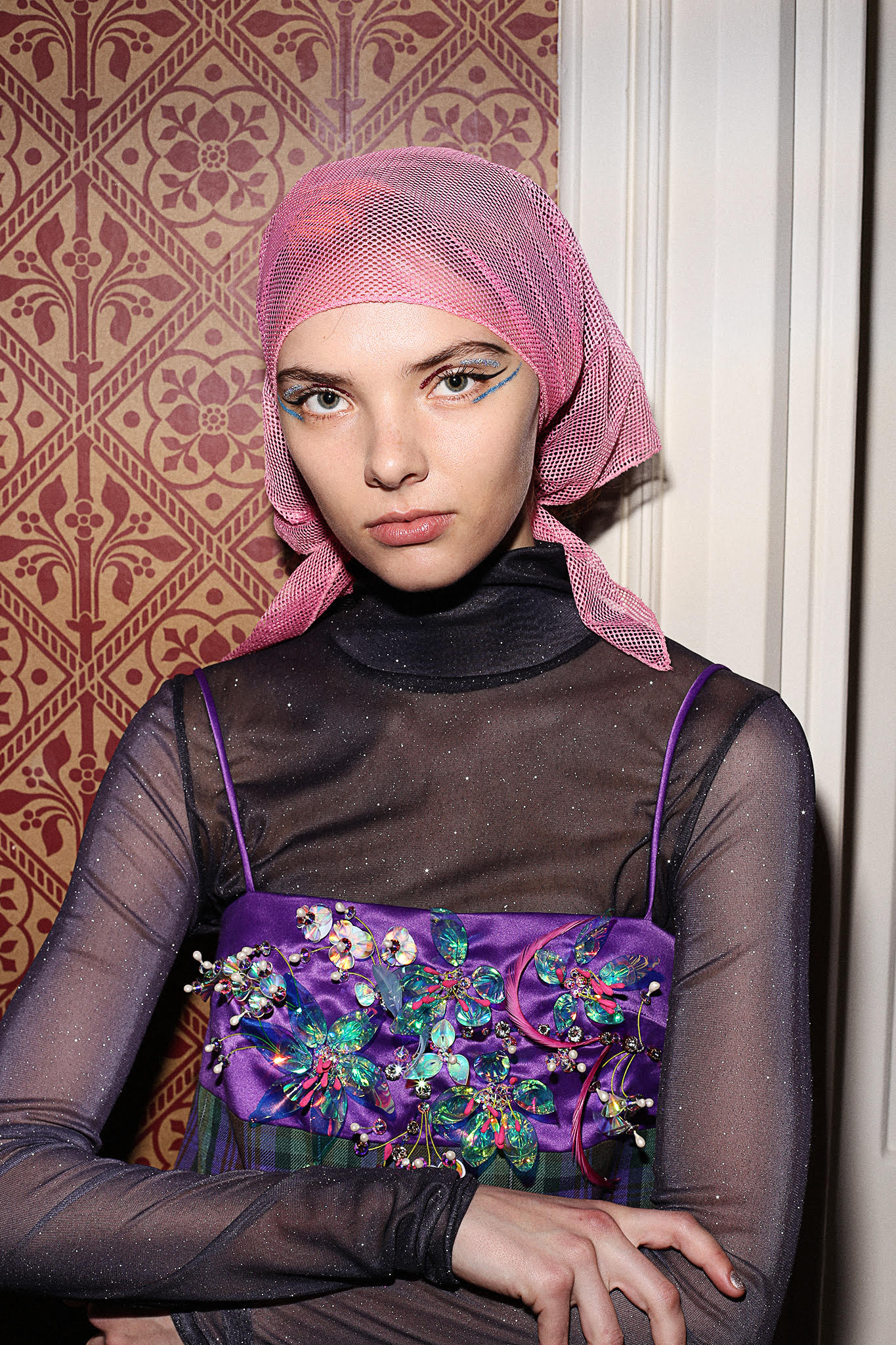 A.V Robertson's first solo show, 'La Renaissance du Paradis' or the rebirth of paradise, explores the contrasts of good and evil, light and dark. Set in St Andrew's Church, Holborn, the atmosphere was one of judgement day, as envisaged by the designer. The 80s music that played over the show added a sense of glamour to the event; this combination of solemnity and extravagance lent itself to a memorable show.
The garments themselves were an impressive evolution from Robertson's previous work. The striking embellishments, for which Robertson is known for, made each piece a statement without distracting from the poignant Prince of Wales check that featured throughout the collection. With a mixture of check, plaids and tartan the collection has a mature feel, the quality of the tartan and the richness of the colours are evocative of the dark that which Robertson seeks to contrast. An element of fun, and subjective youth, is infused through the use of metallic lame and iridescent silk organza; a nod to the eccentricities of the 80s.
Botanical influences, evocative of the 'Paradis', can be seen in the Swarovski crystal embellishments that feature throughout the collection. The freshness of the embellishments against the tartan gives the collection a depth and shows an awareness of both trend and fashion heritage. A.V Robertson's first solo show displayed perfectly how the power of youth and innovation, coupled with influences from past trends, can translate into a bold collection.
Photography: Sanne Glasbergen
Words: Melissa McDonald