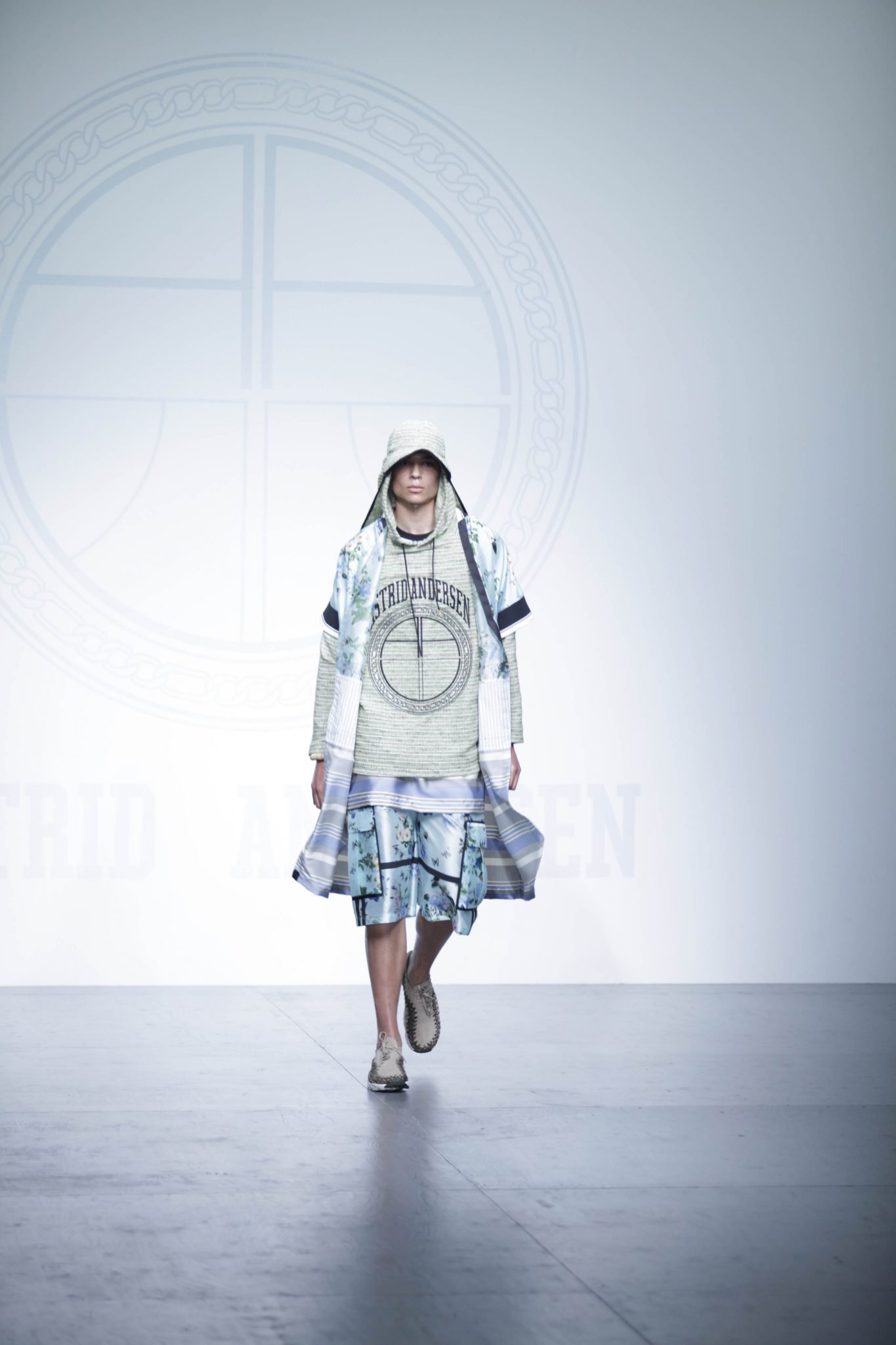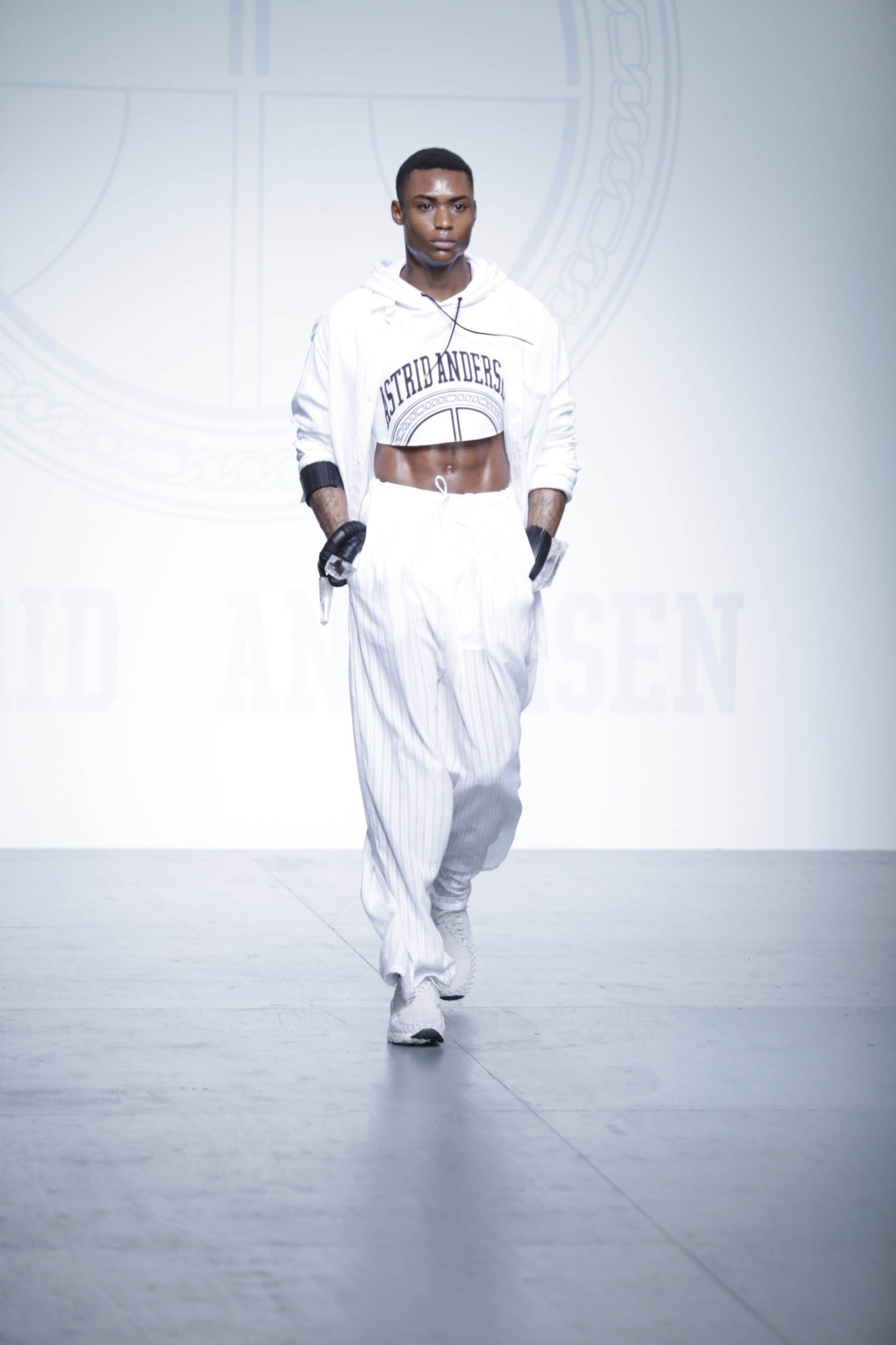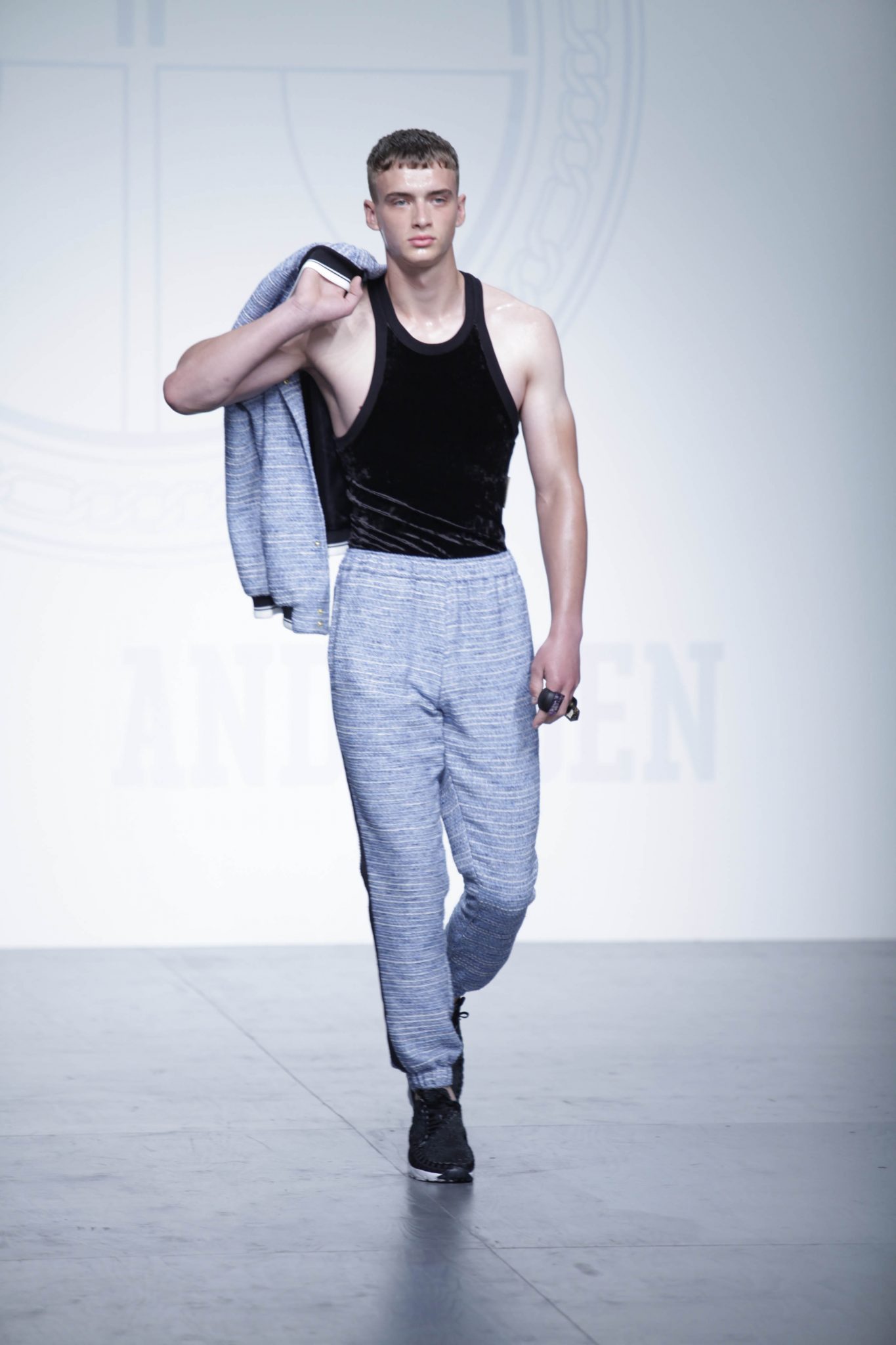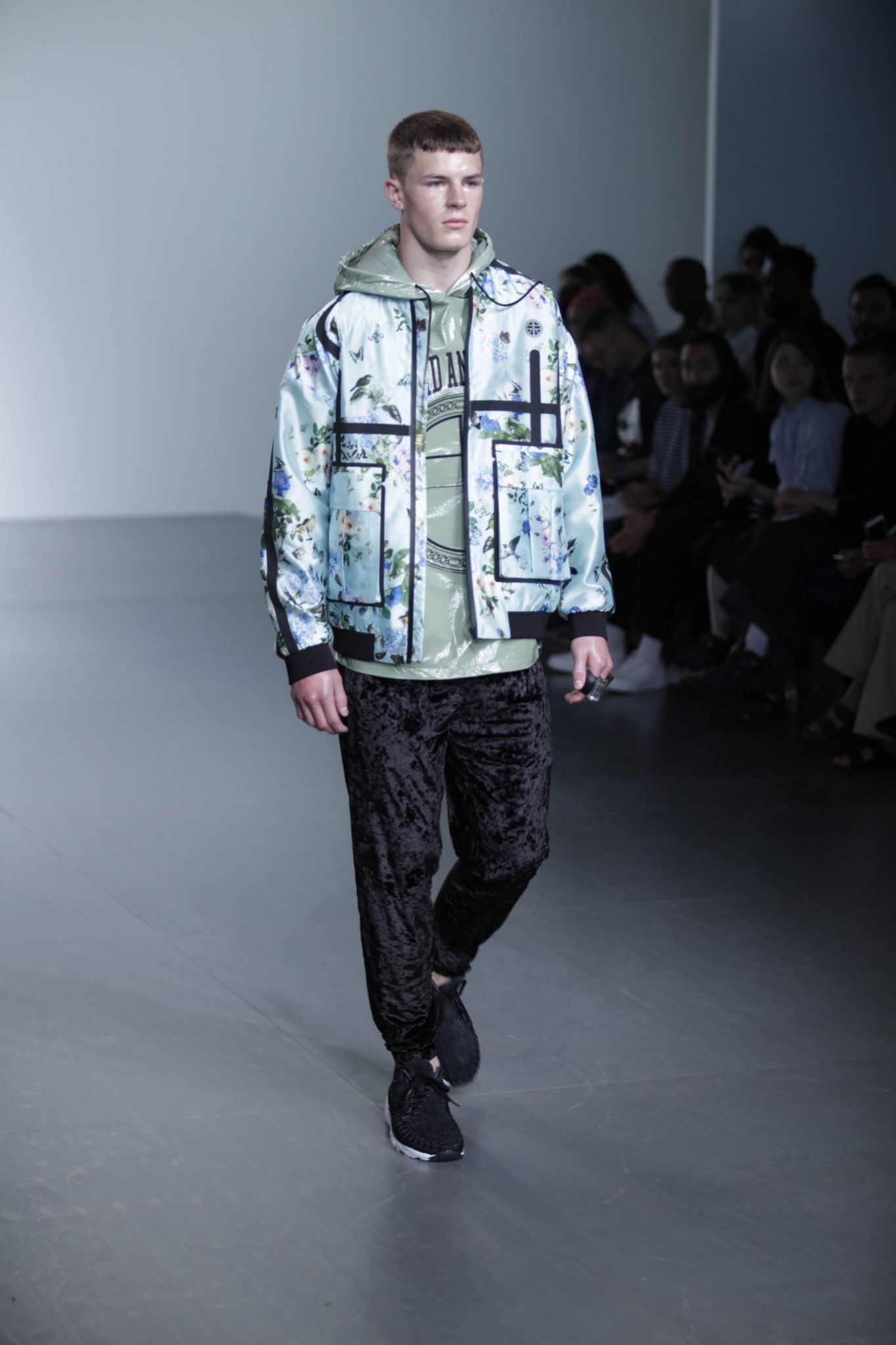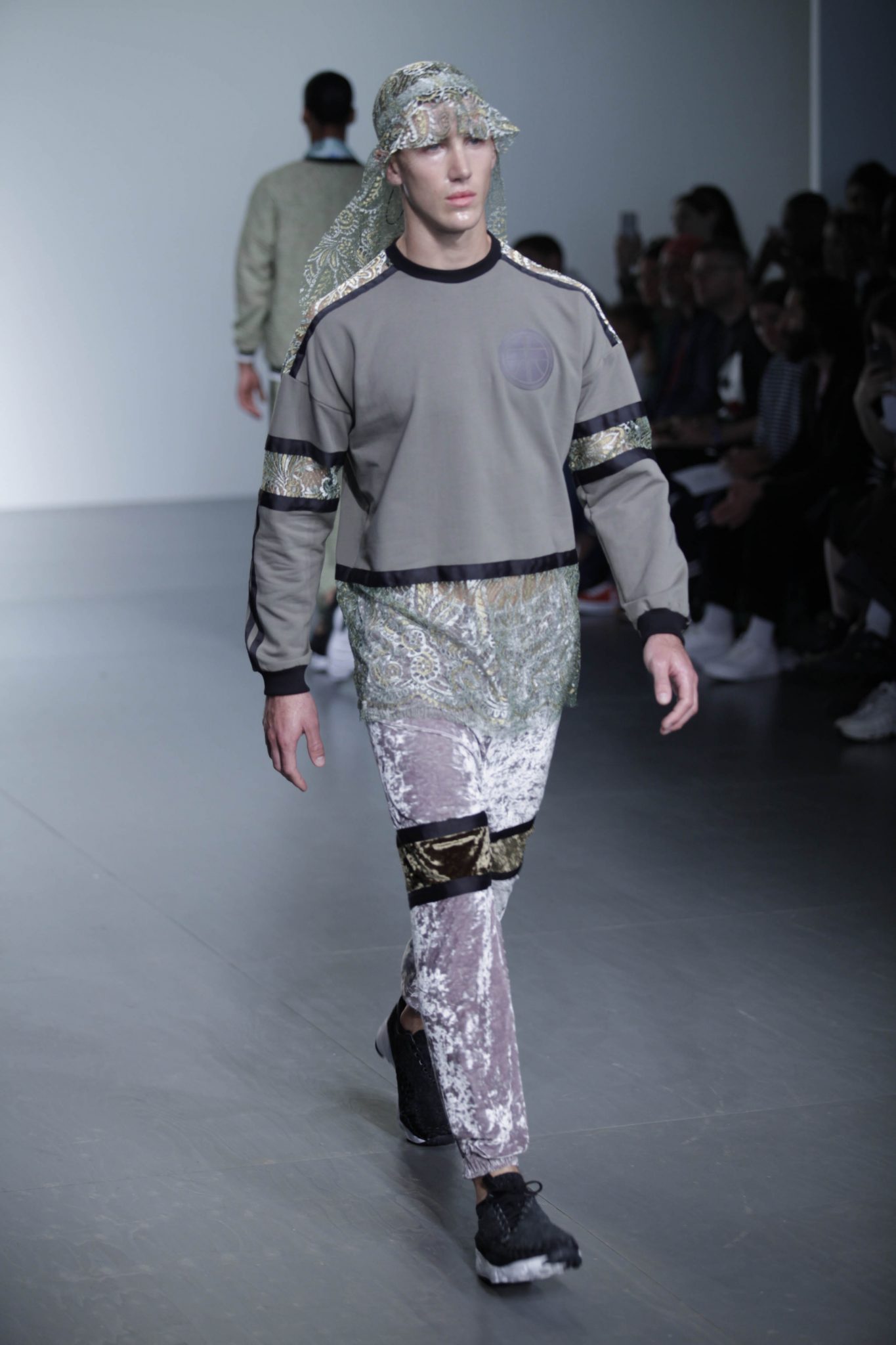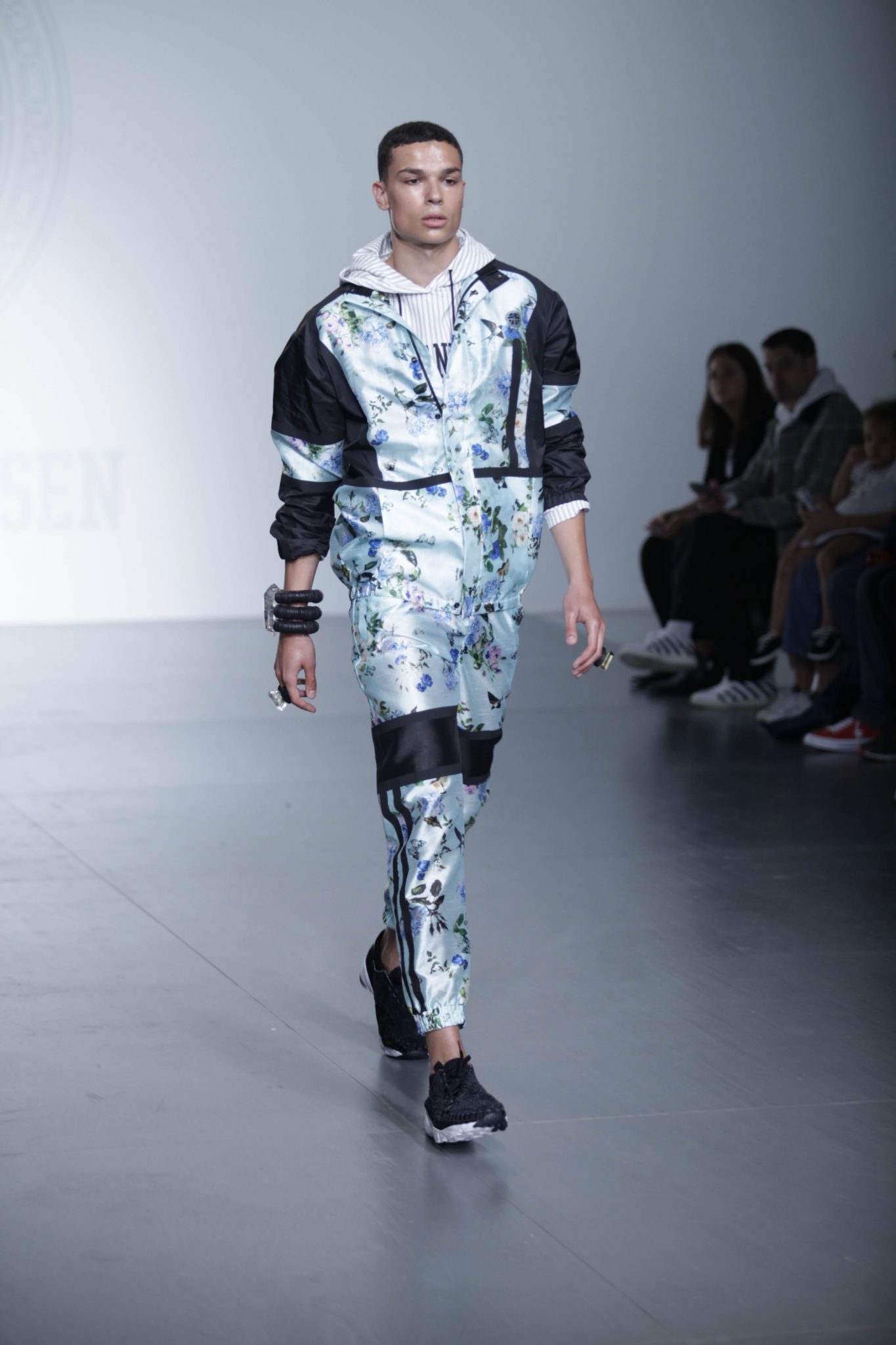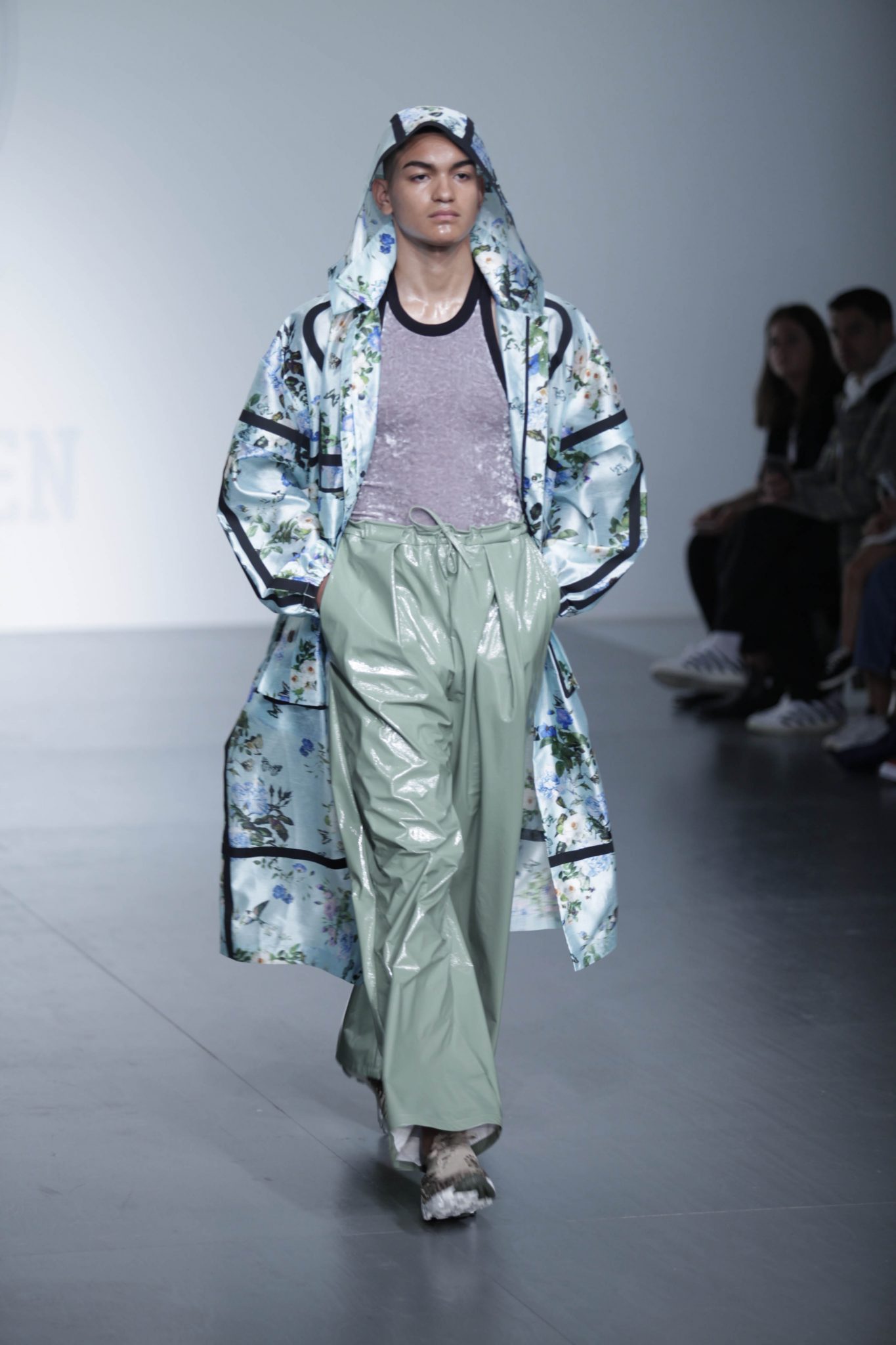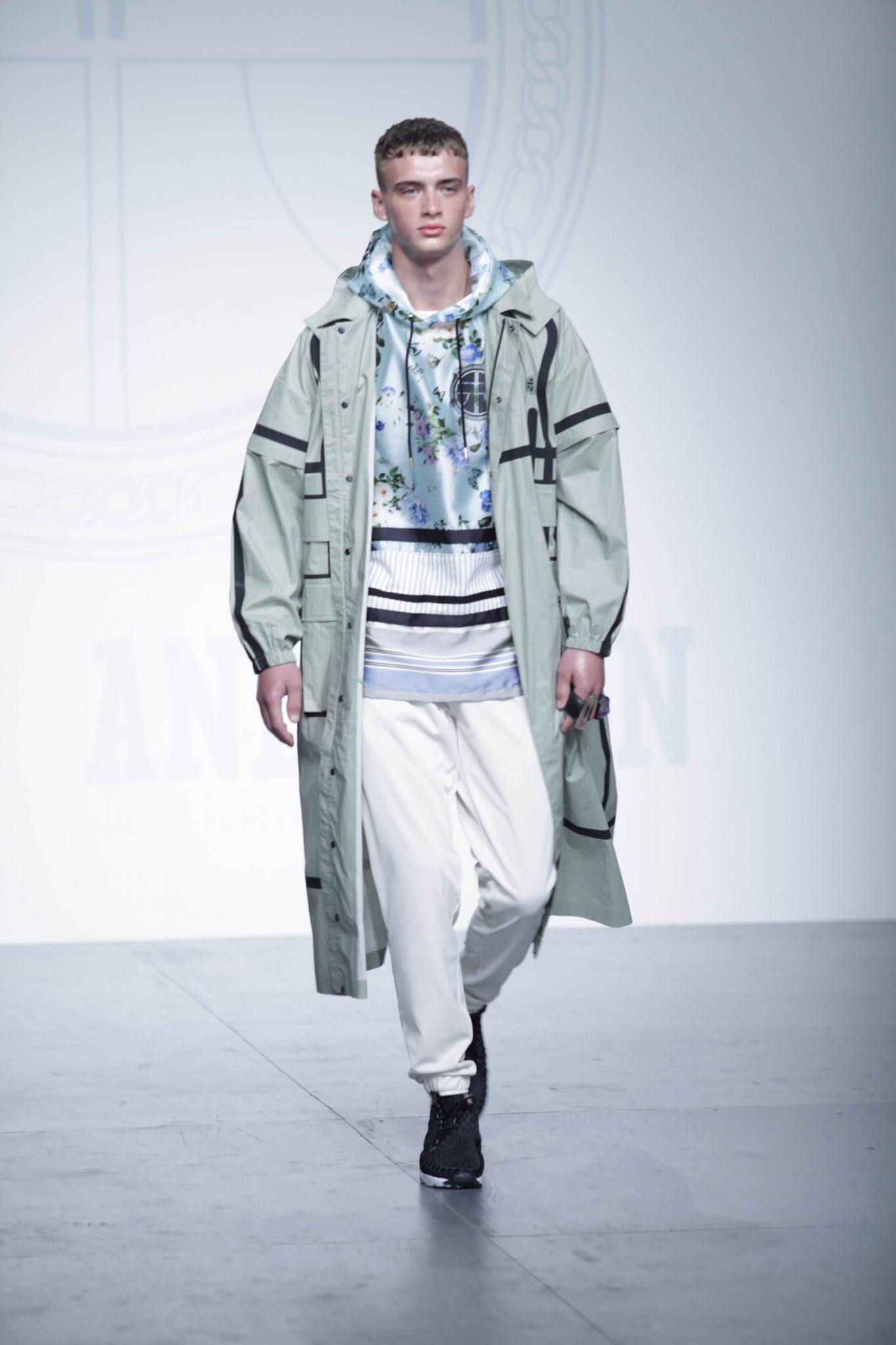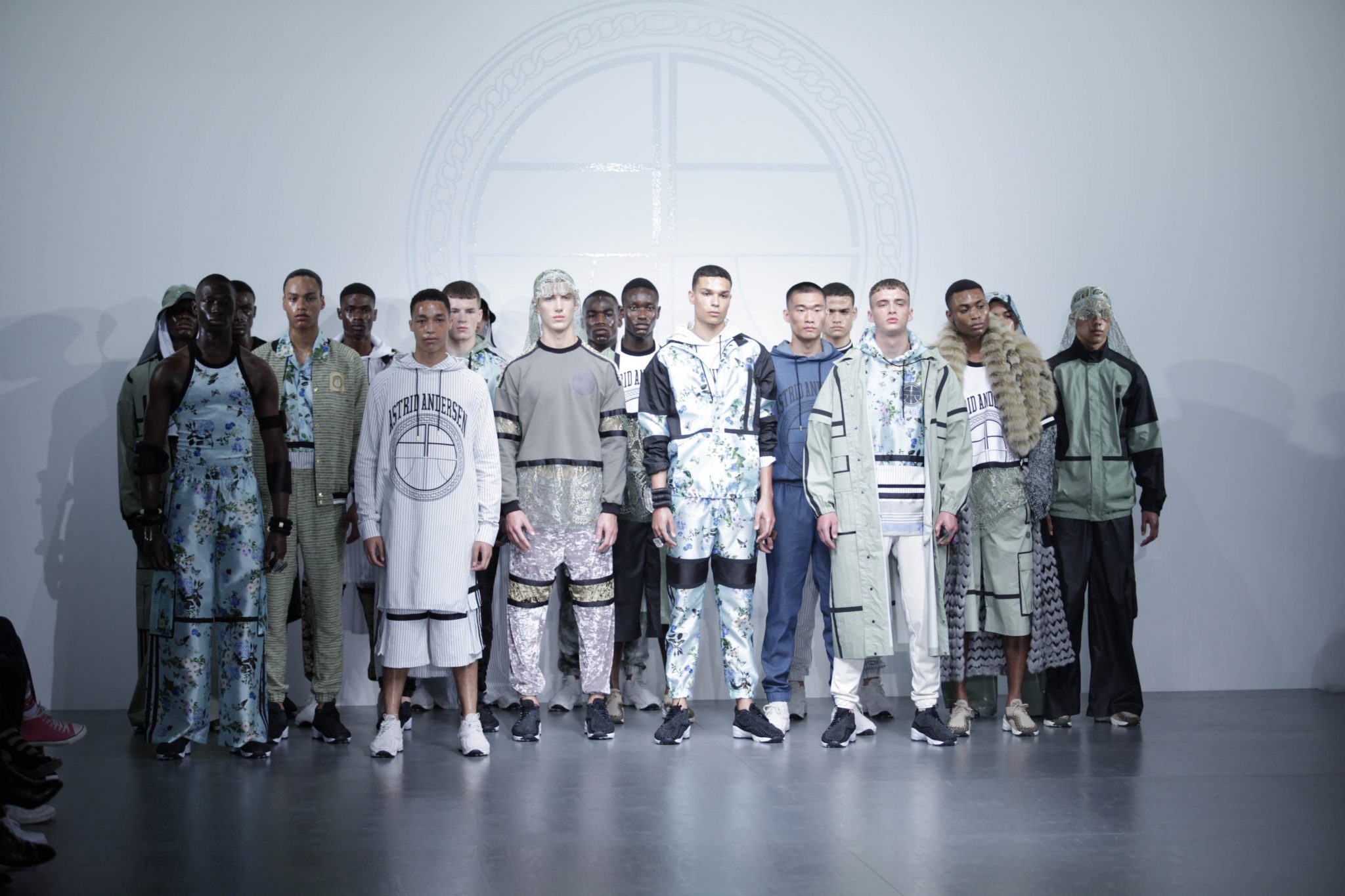 Always one of the most hyped and highly anticipated shows, Astrid Andersen SS18 was no exception. That the crowd woke up to her sweat-coated models, the first thing they saw as their third Sunday morning coffee hit, only helped her case.
The addition of fur to her repertoire does her no harm in the eyes of this crowd, who earnestly follow and eat up her every move. Whether you're into fur, or your love for it is PETA-ing out (geddit?), you'll be hard pressed to fault the flawless execution of the Saga Fur x Astrid Andersen full length coat. The plush high-collared Indian yellow top half, and silvery grey scallop-edged bottom half, consummated at the waistline under Andersen's signature monochrome sportswear stripes. These stripes and her logo-ed name, wrapped around it's iconic basketball motif, pulled together a collection which included greige PVC coats, lace and velour shorts, and sun-shade hats with flaps that trailed behind the models.
Pastel tweed no longer belongs to the high fashion houses; as it came down Andersen's runway in mint green she erased all memories of the fabric's previous incantations. This is where Andersen's talent has always lain, from her first collection producing basketball jerseys in lux velvet to the lace sportswear of SS18, she manipulates fabrics to her needs. She makes finely woven floral silk look casual and tracksuits formal, interrupting audiences' automatic correlations between certain materials and occasions. Whether you're shooting hoops in the Bronx, or getting papped court-side at the Knicks, you'd want to be wearing Astrid Andersen.
Words: Harriet May de Vere
Photographer: Alexis Negrin
SaveSave
SaveSaveSaveSave
SaveSave