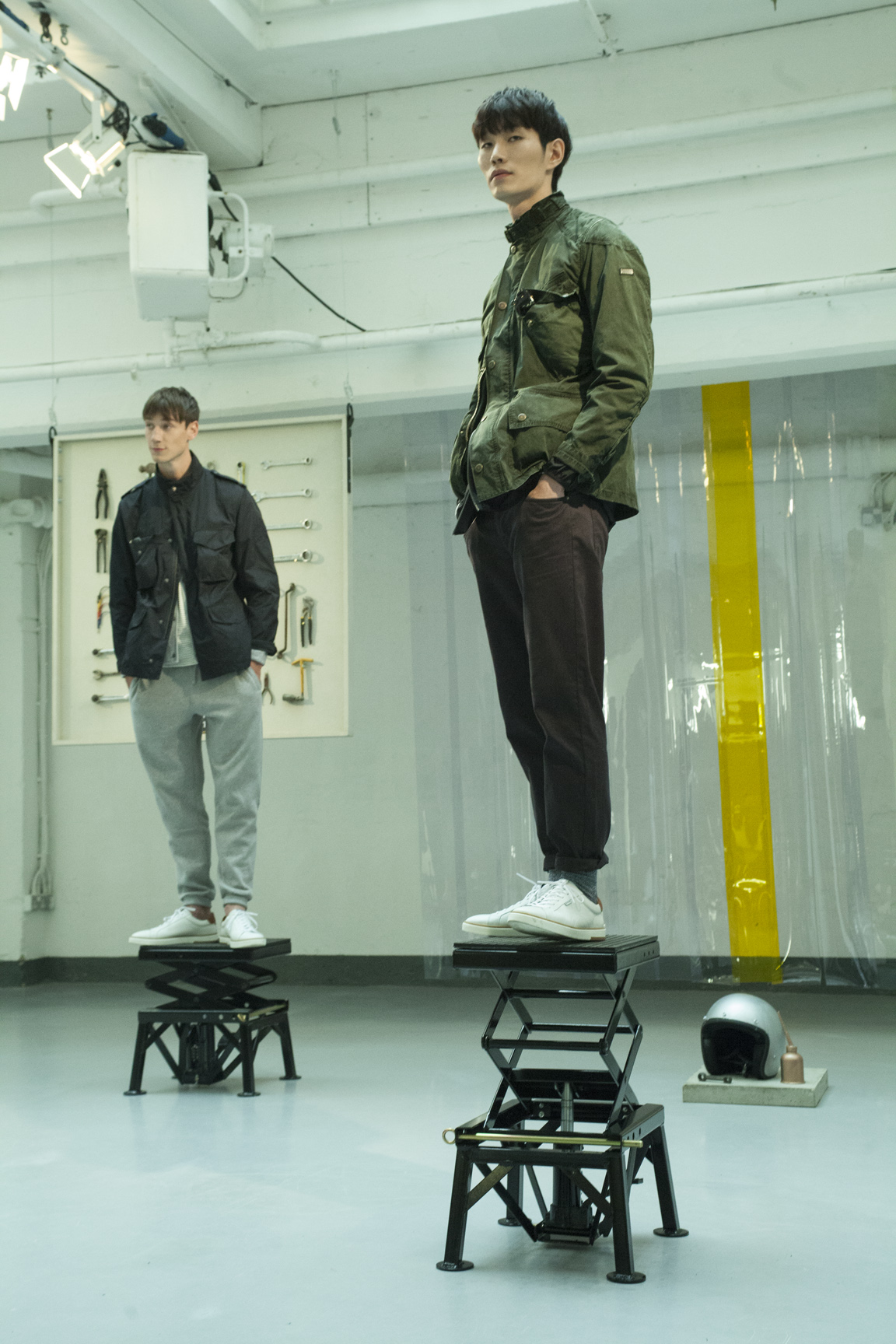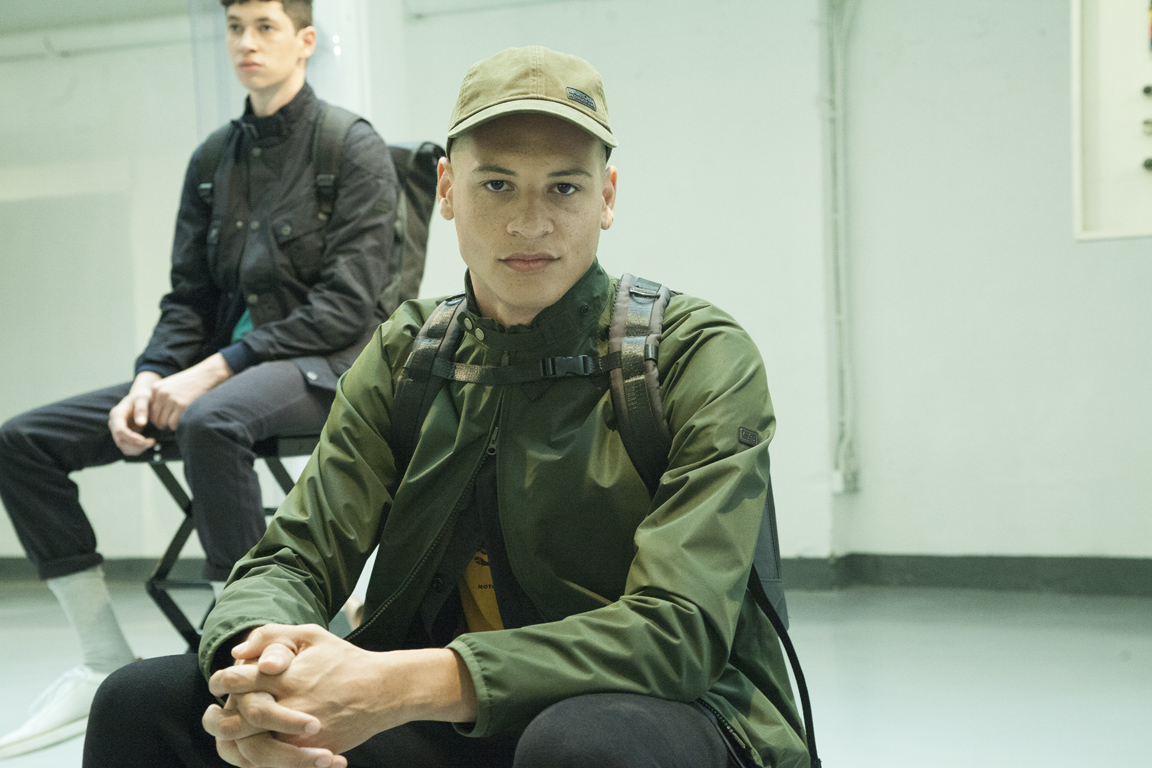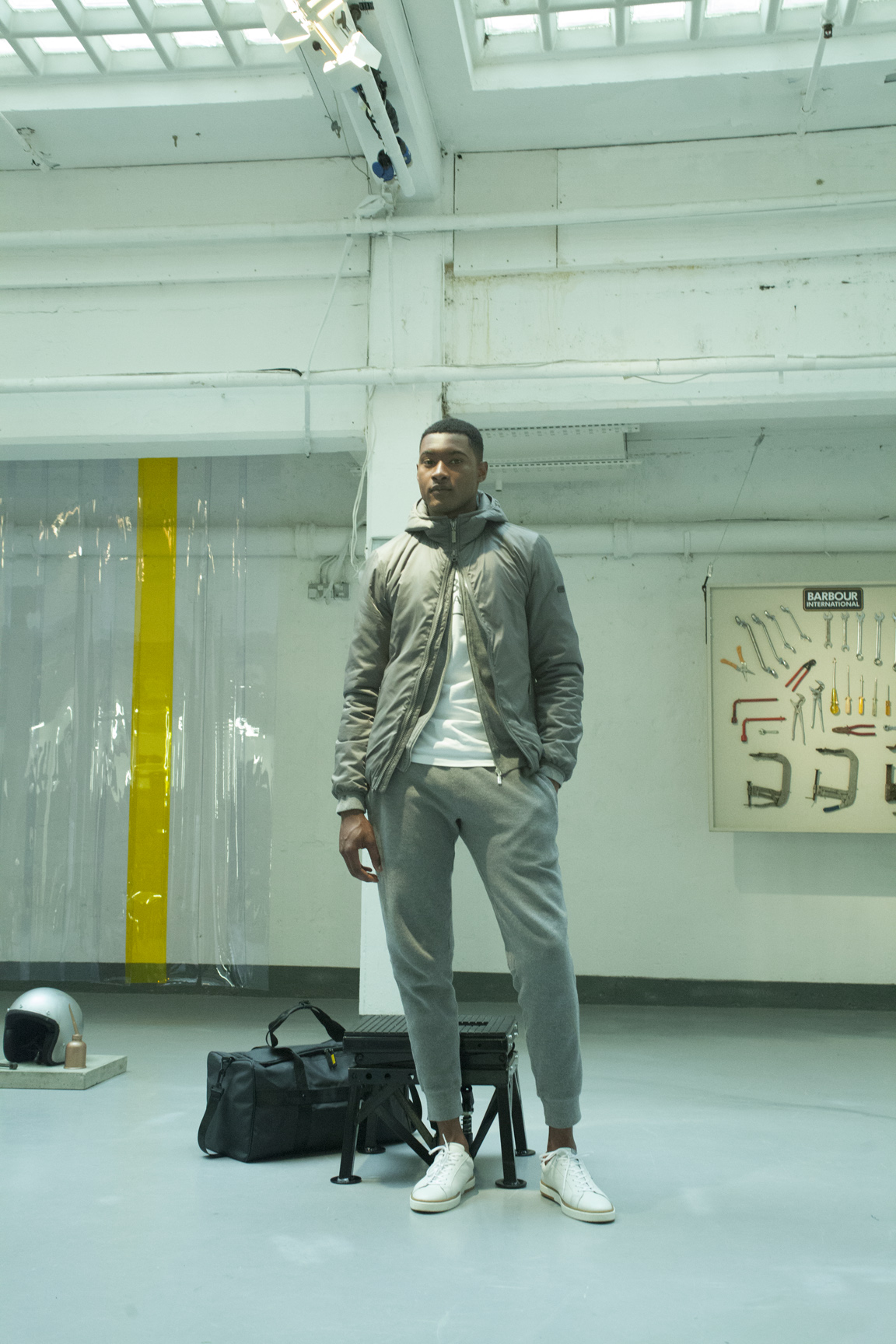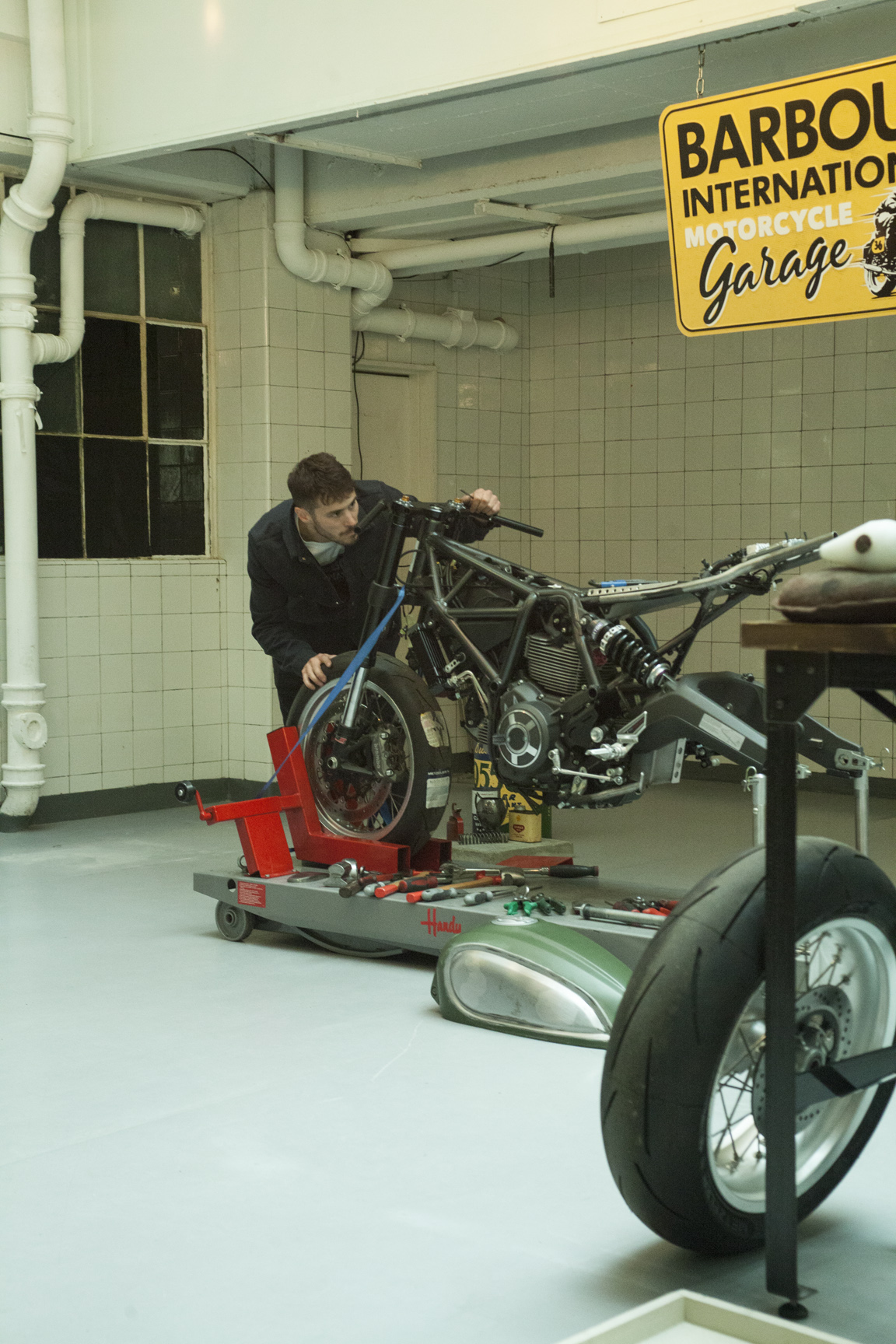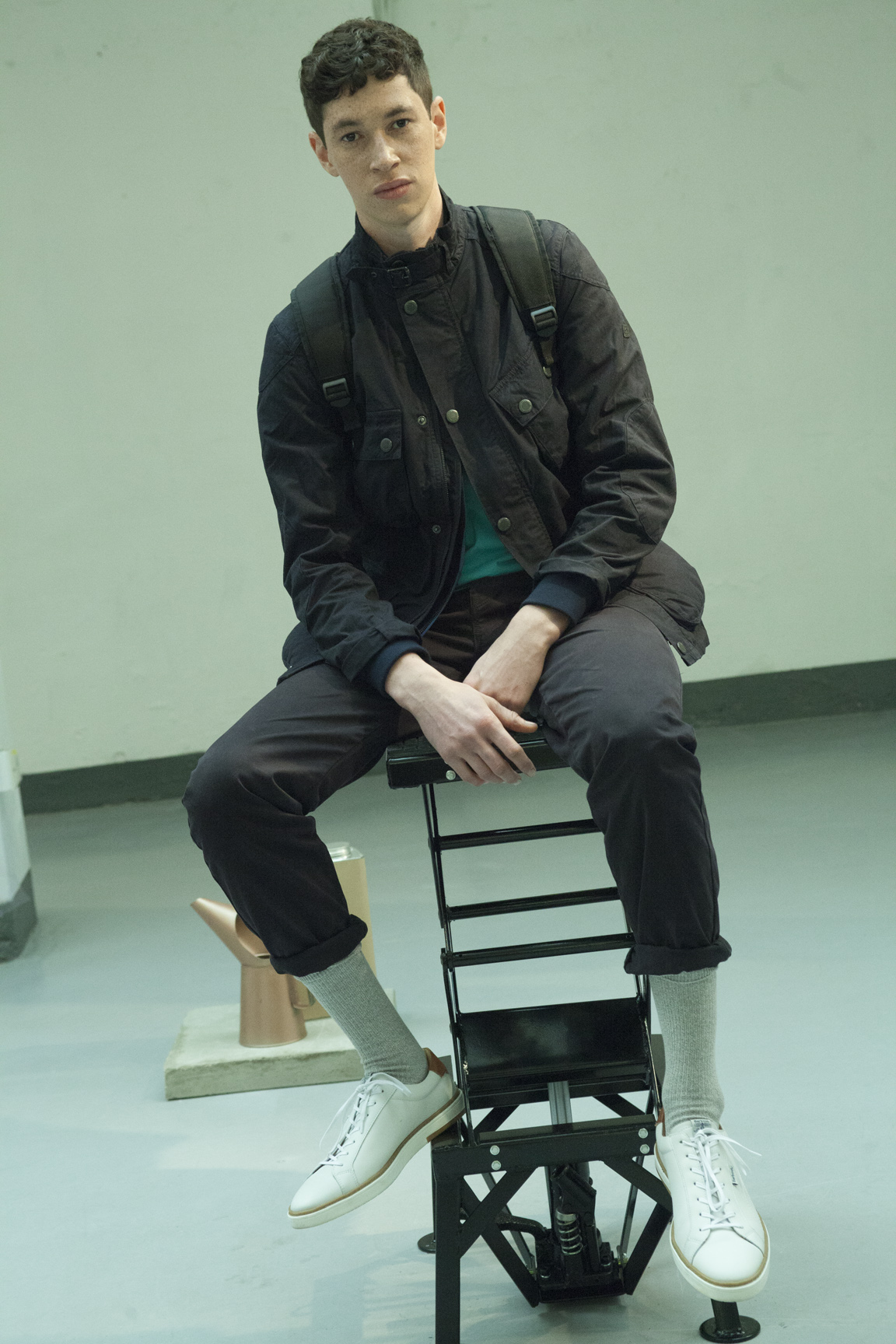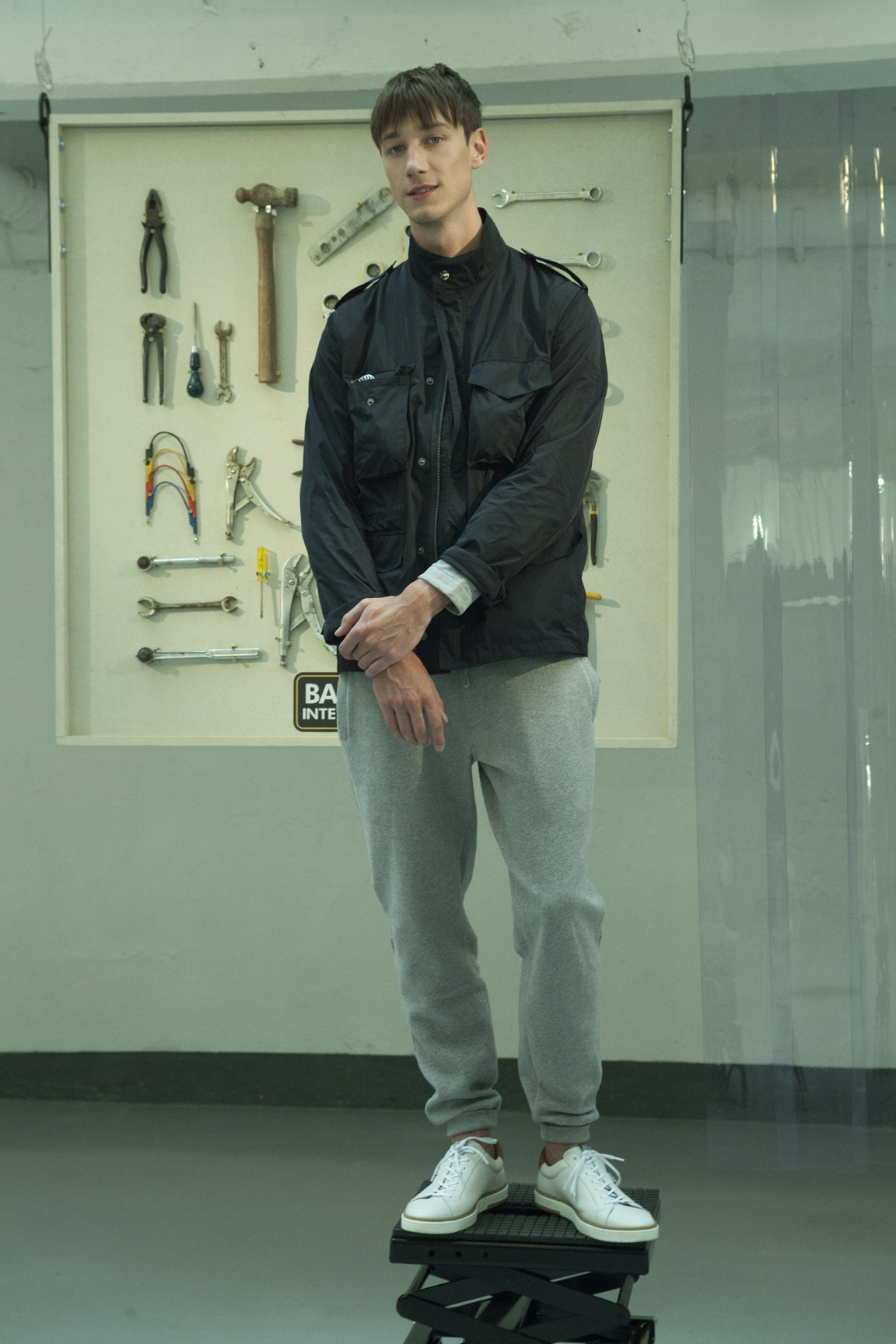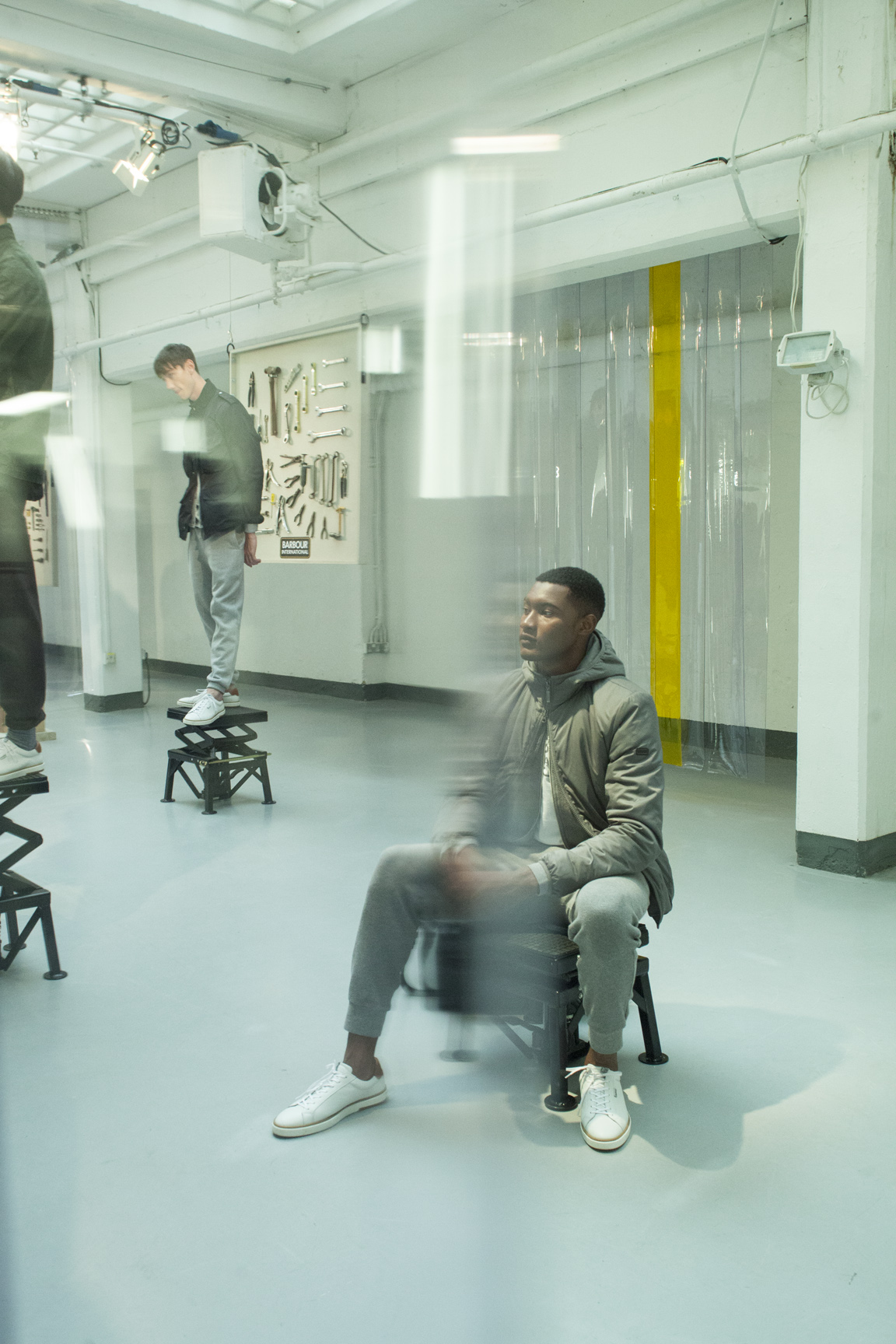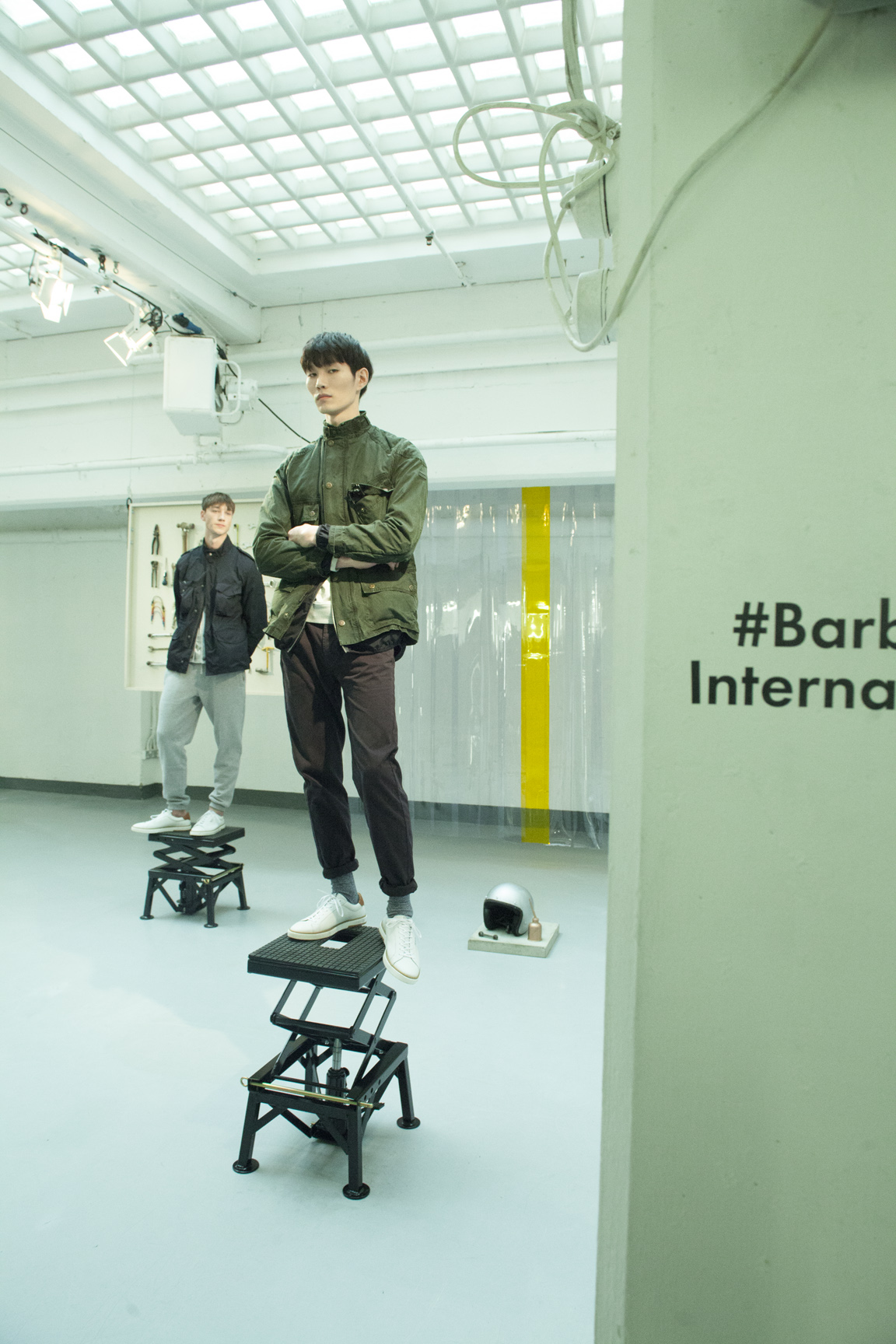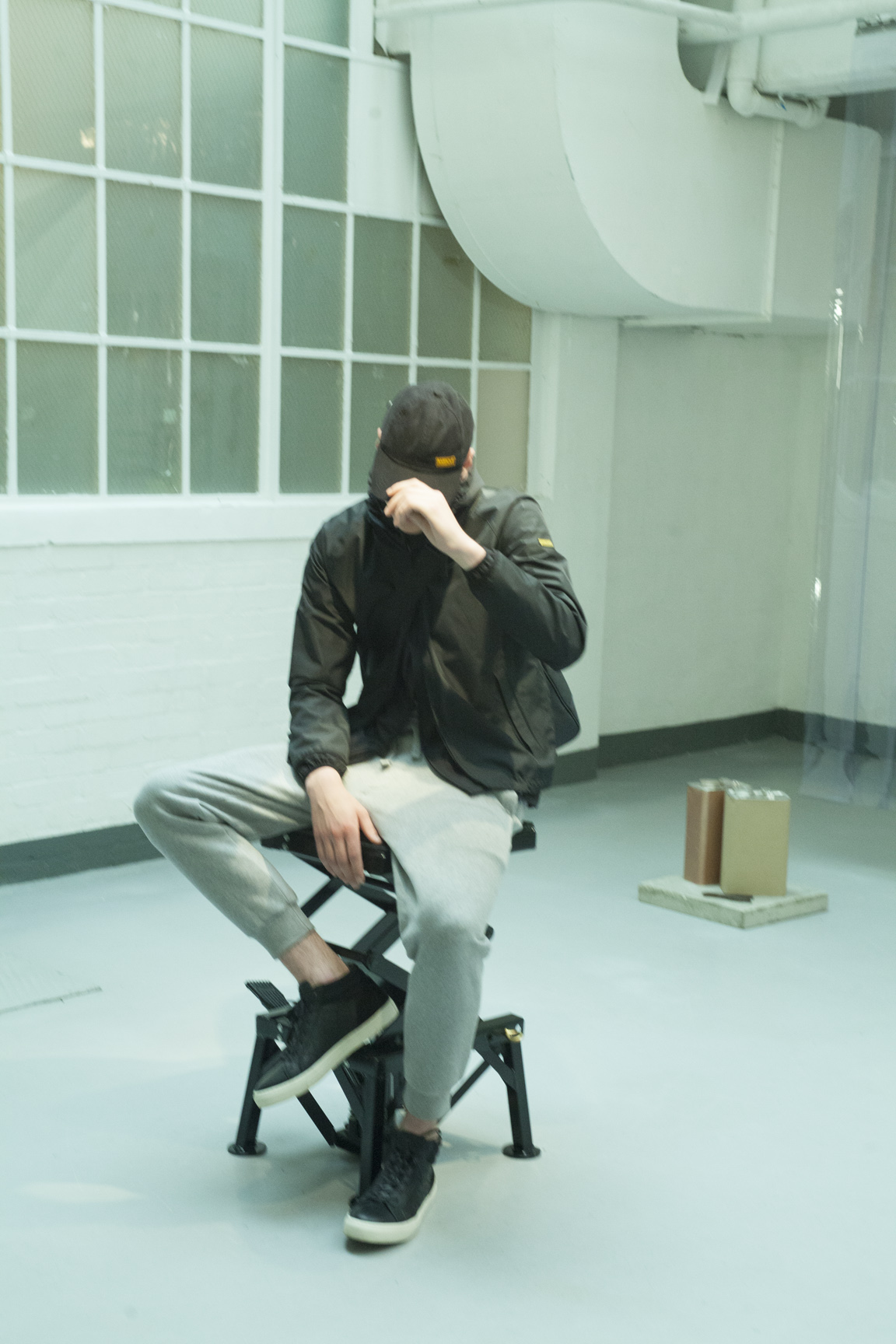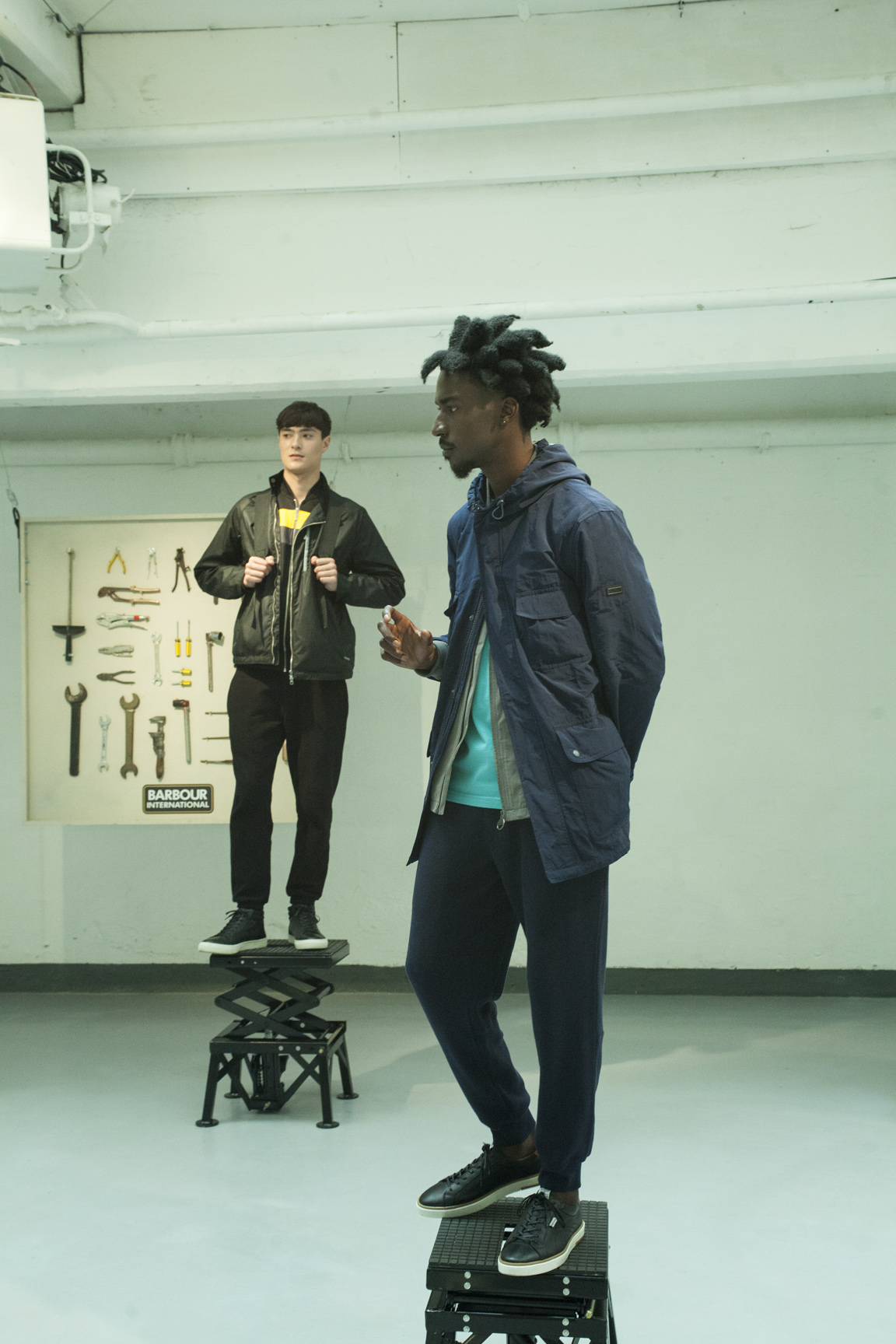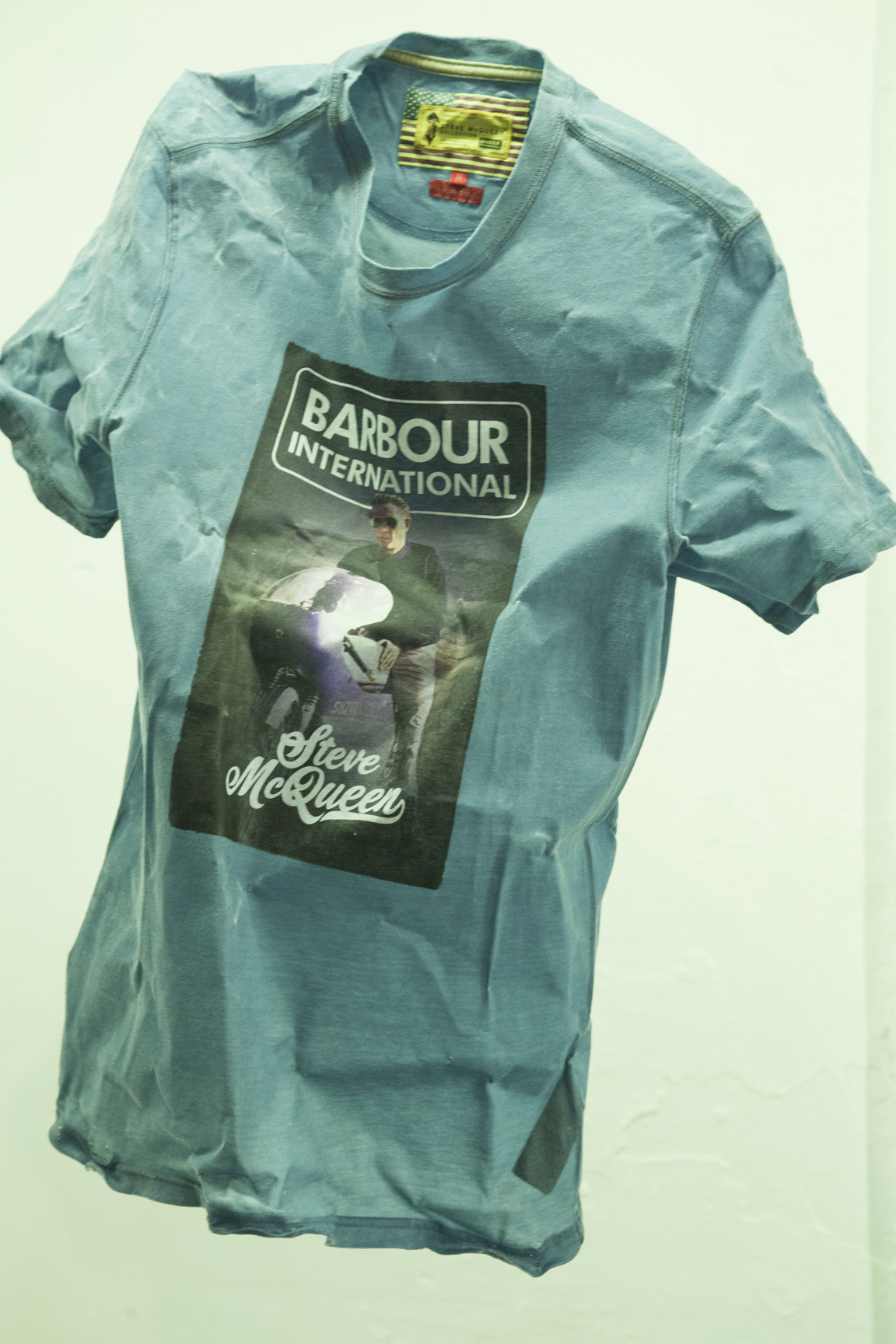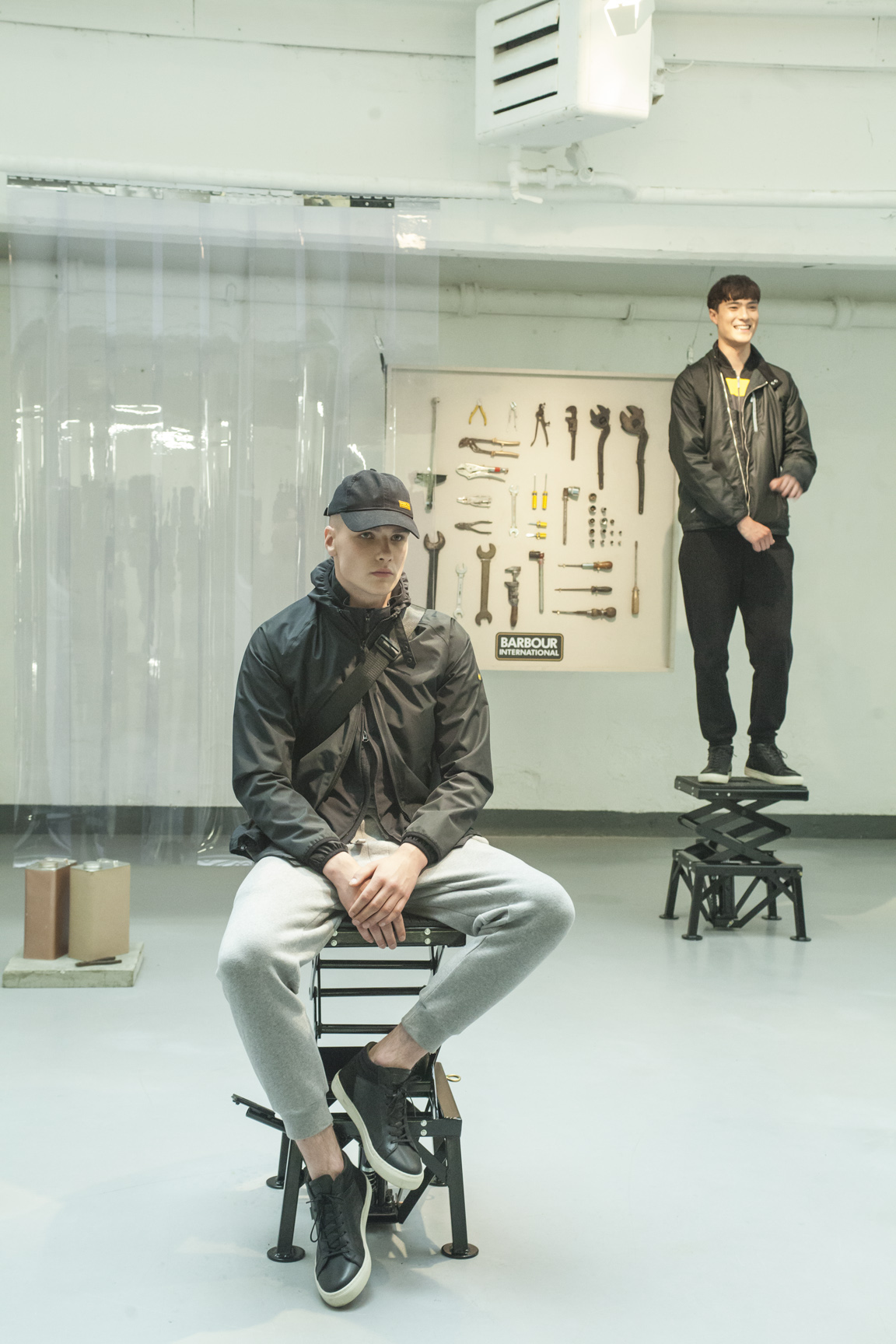 Alexa Chung's prolific flaunting of their wax Beadnell coat to Glastonbury 2008 wasn't Barbour's first moment in the spotlight. In 1964 the brand was also jolted into the public consciousness. Steve McQueen, 1960s movie star, style icon, and the knighted 'King of Cool', chose to wear a Barbour A7 International motorcycle suit whilst racing in the International Six Days Trial (ISDT), the world's oldest off-road motorcycle competition.
In 1936 Barbour designed the International suit specifically for the IDST, naming it after the iconic event. At their SS18 presentation guests entered through a projected tour through Barbour's history with motorcycling. For decades post-McQueen and pre-Chung Barbour was thought of as the reserve of aristocracy (and those aspiring to be). To the masses, if they'd heard of it, the brand was associated with gun sports, hunting, and the general get-your-hands-dirty dowdiness of country life; never with motorsports. SS18 aimed to erase all that.
The theme and setting was the 'Barbour International Garage'. Handing out drinks and chatting up the crowd were models in Barbour-branded mechanics overalls (My personal first thought: I need one to wear rolled up at the bottom and unzipped at the top, with heels). Calum Pryce-Tidd from Debolex Engineering, dressed head to toe in Barbour, was demonstrating its durability and practicality by building a custom bike in the 'garage' set up at one end of the showroom, whilst models postured on vehicle jacks along one wall. The clothes ranged from traditional pieces – the wax jackets, chino-style trousers and shirts of the 'Originals' collection – to the caps, track-pants and coaching jackets of the new 'Sport' collection, all in the muted colour palate of grey, olive green and navies that Barbour is known for.
Words: Harriet May de Vere
Photographer: Justyna Radon