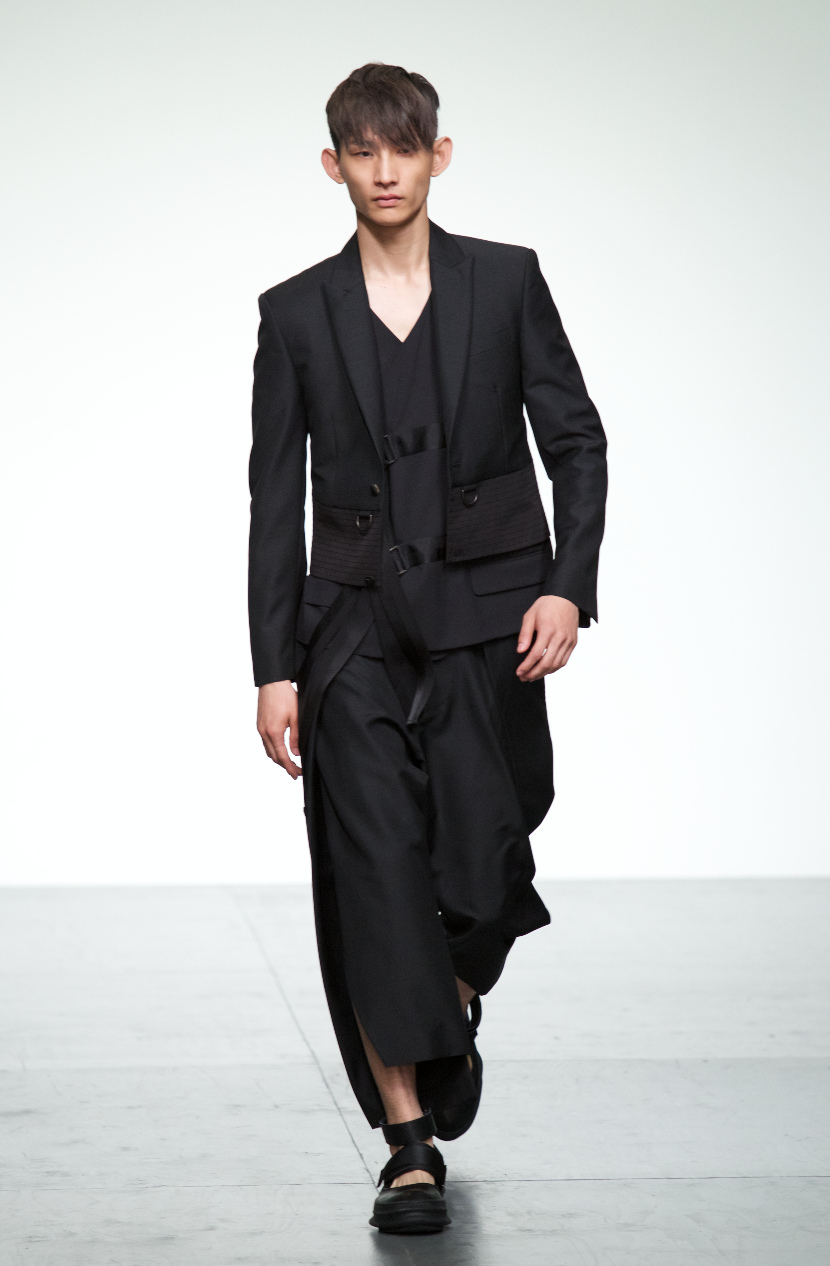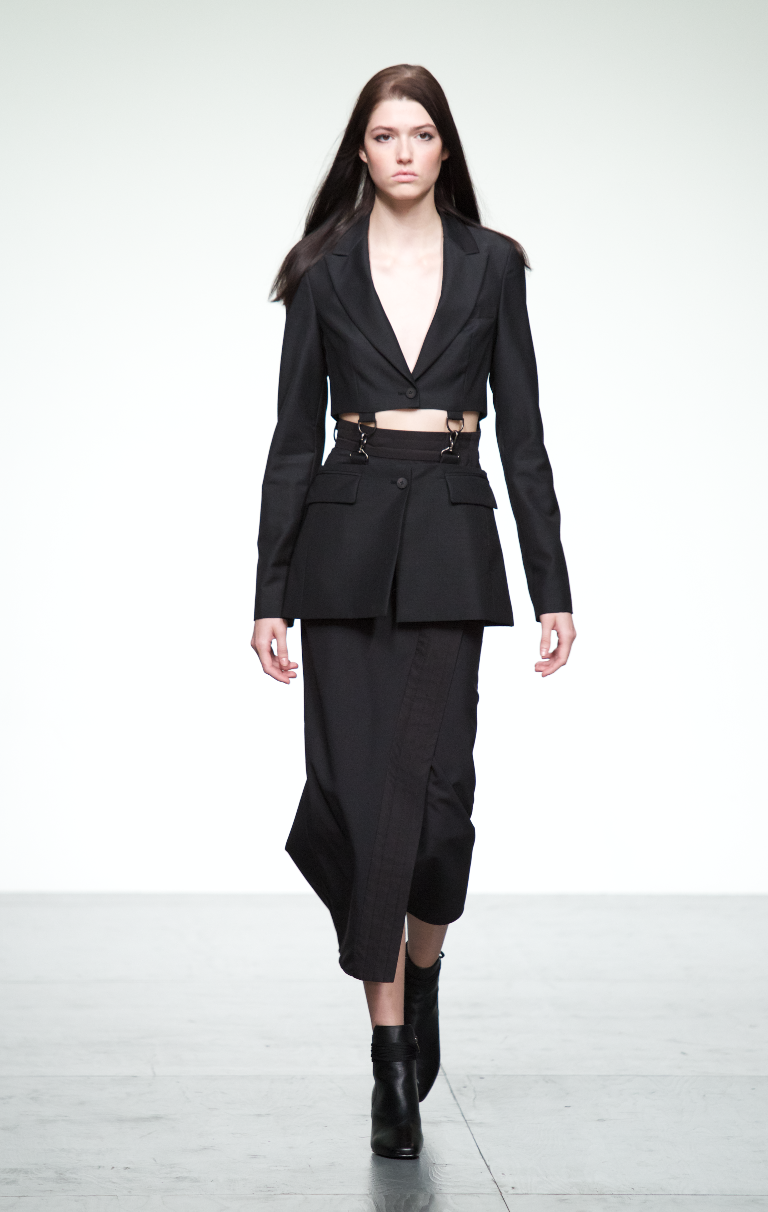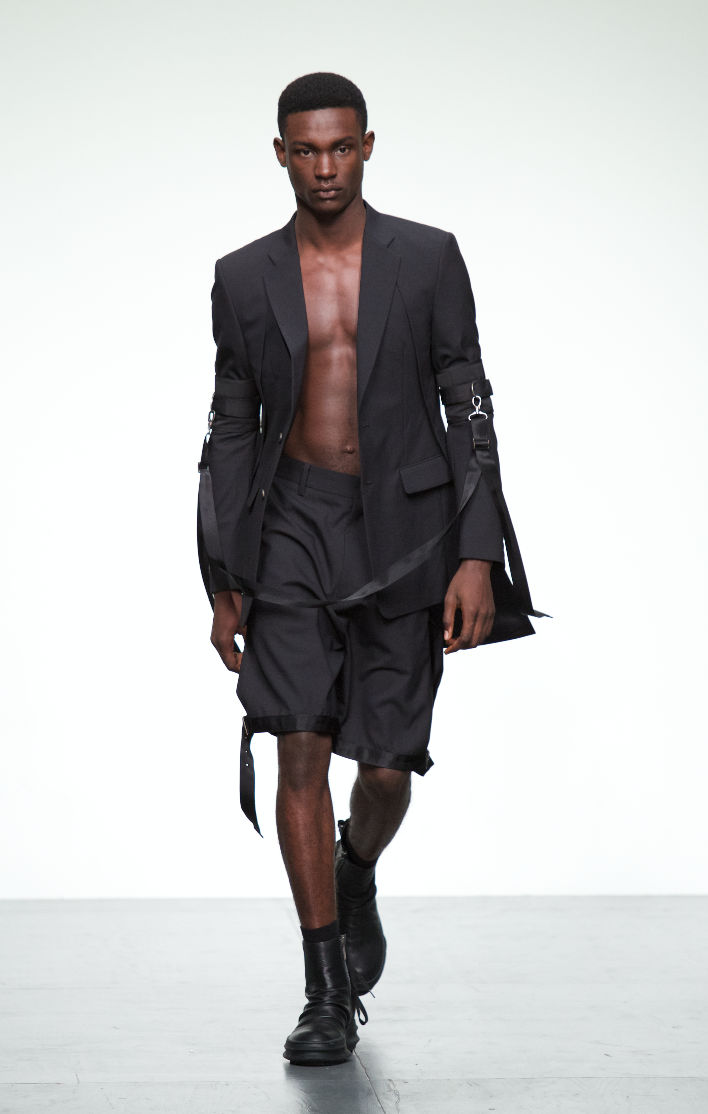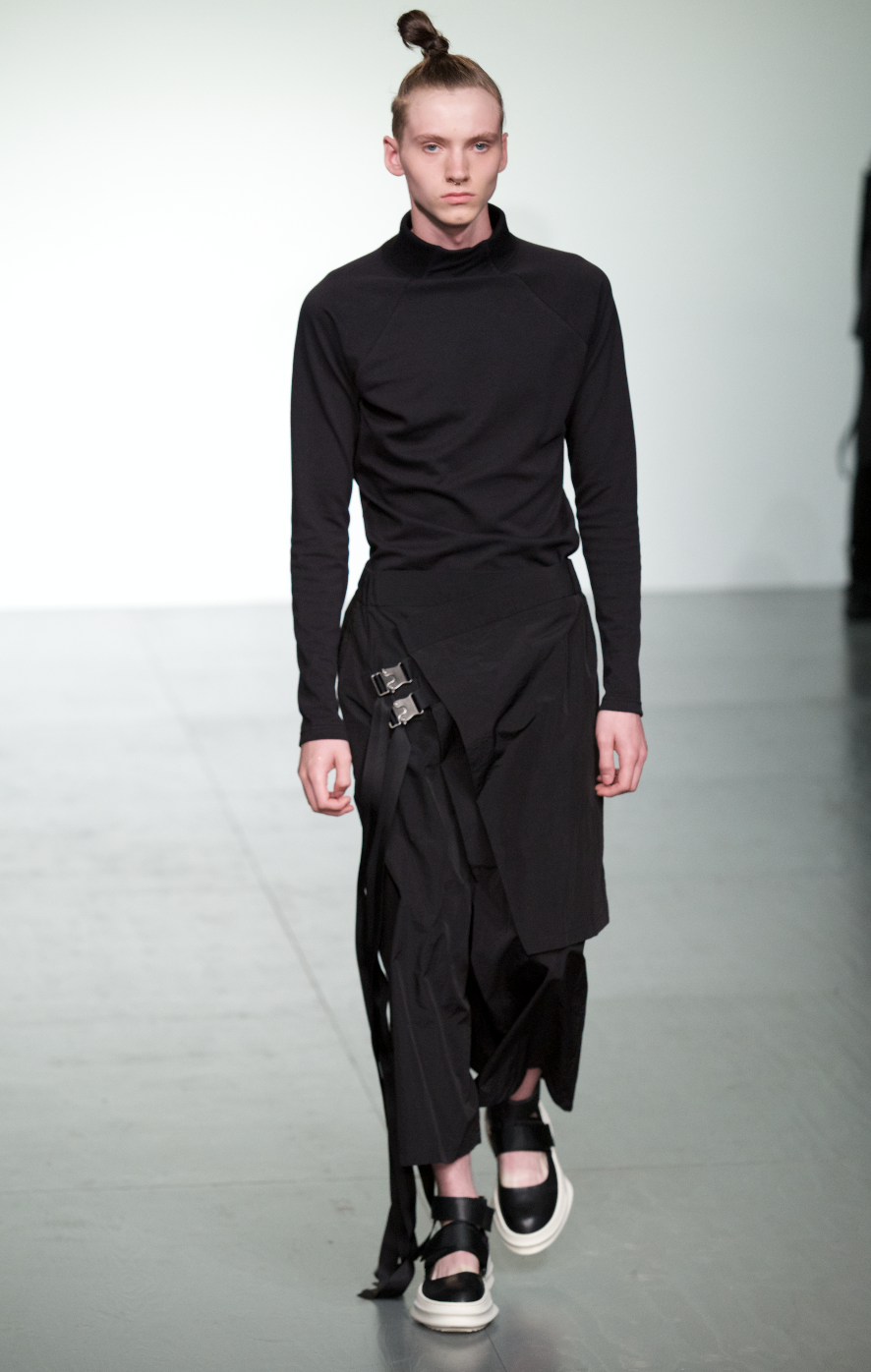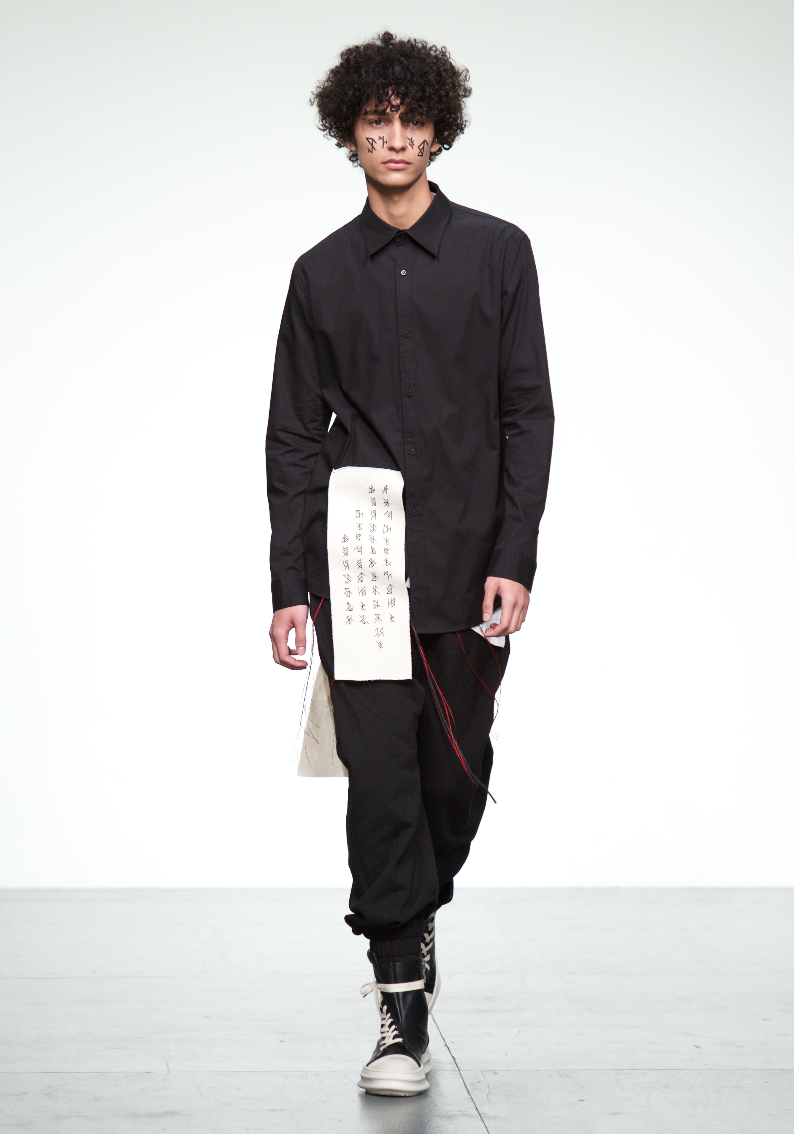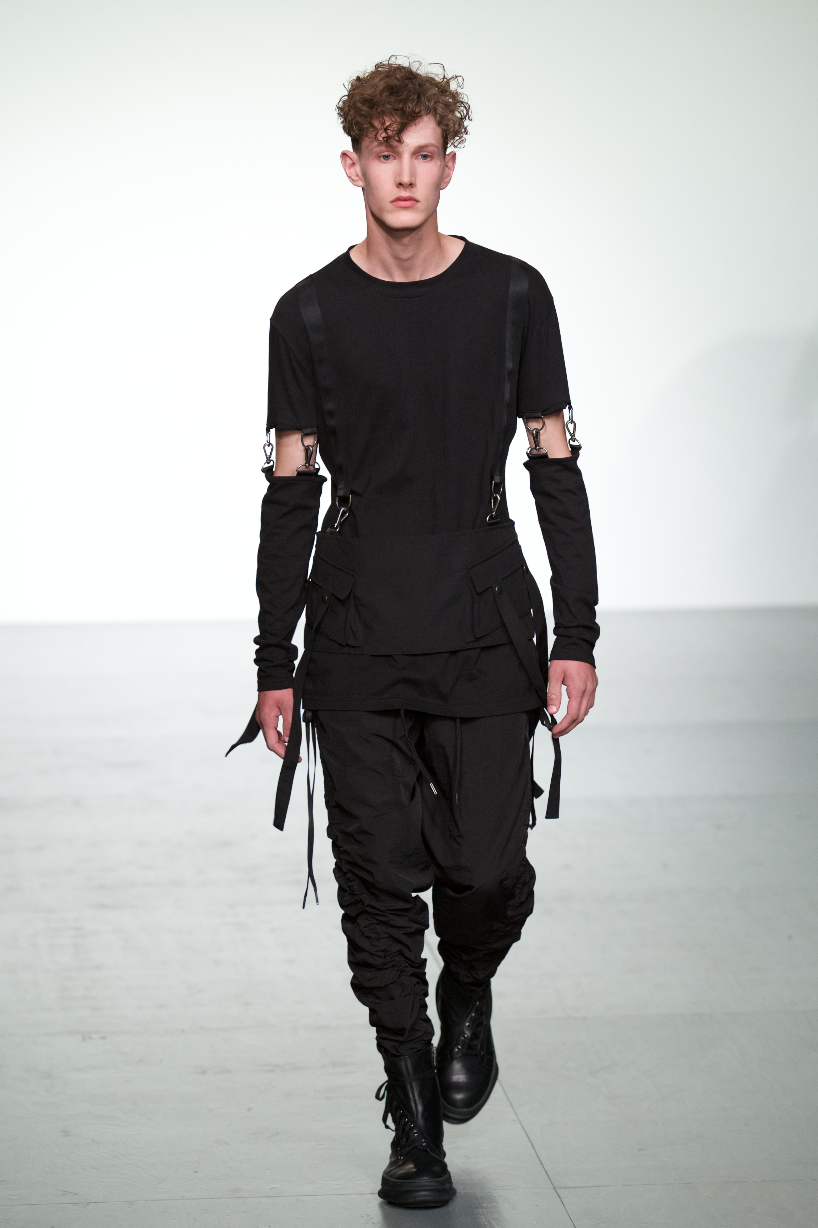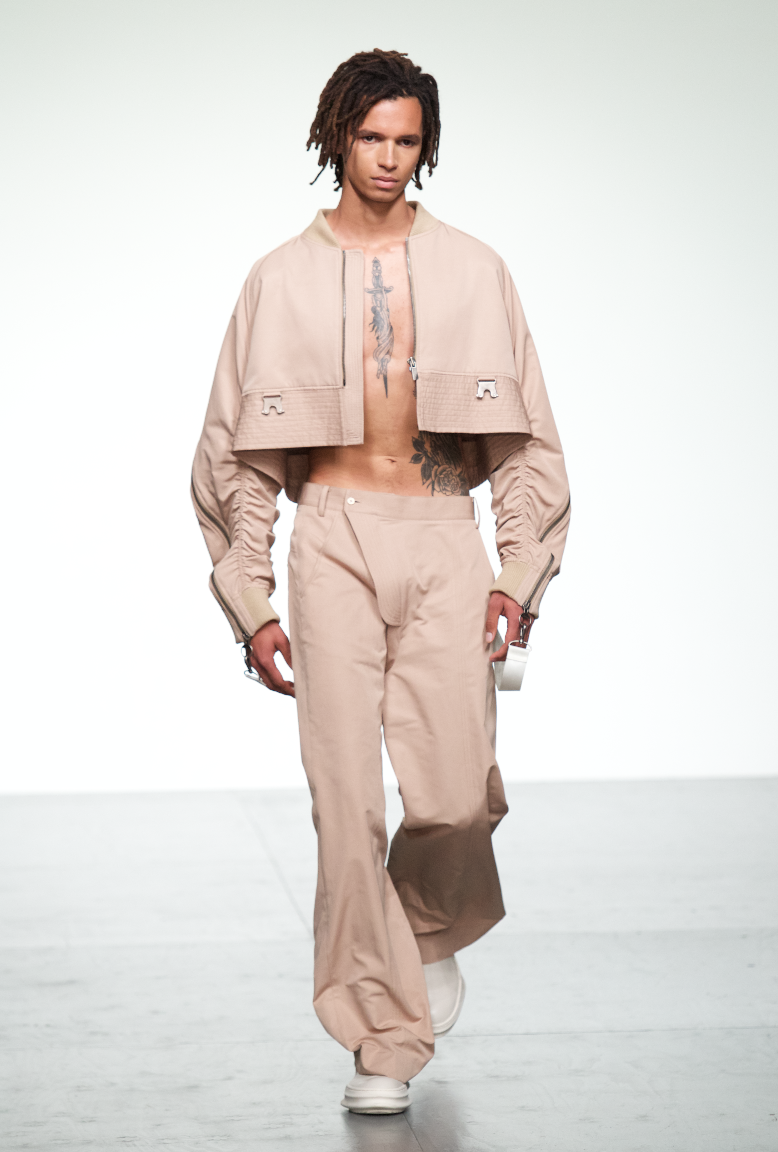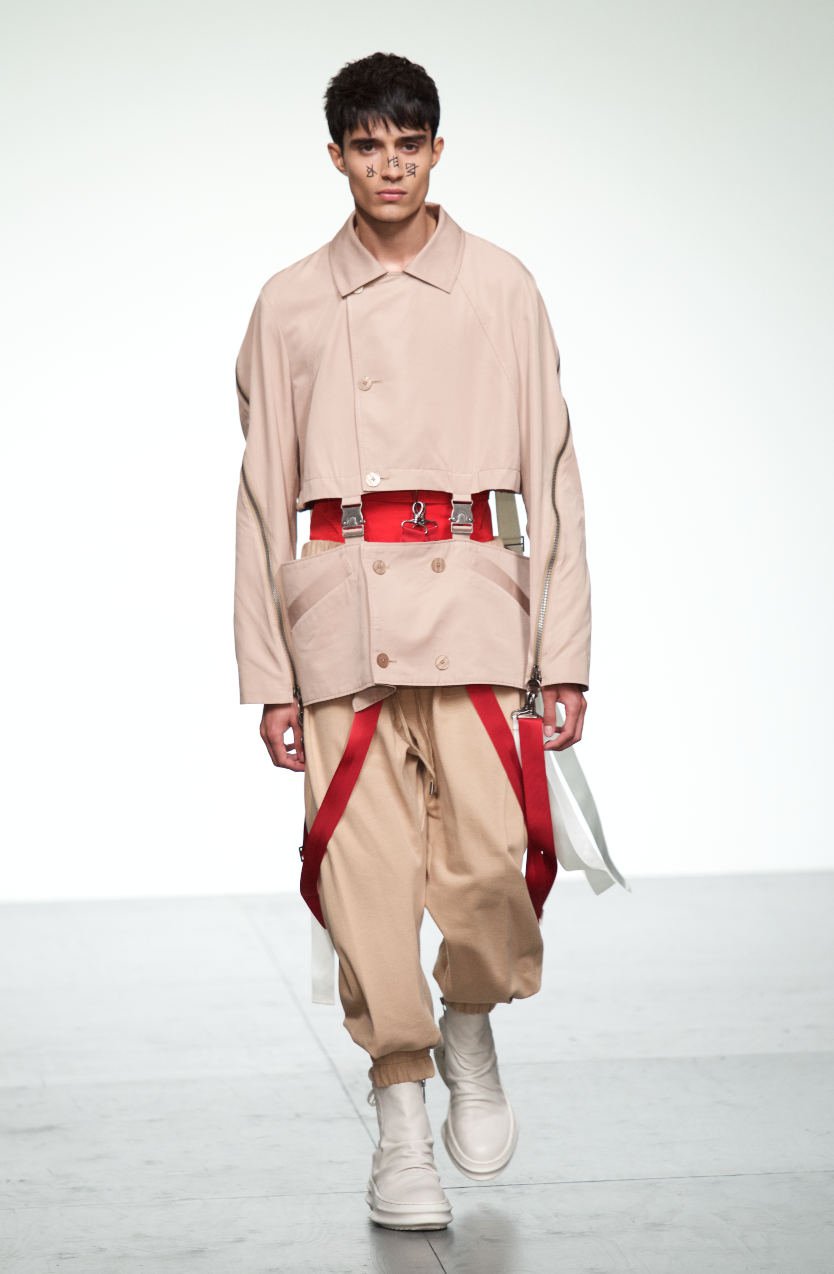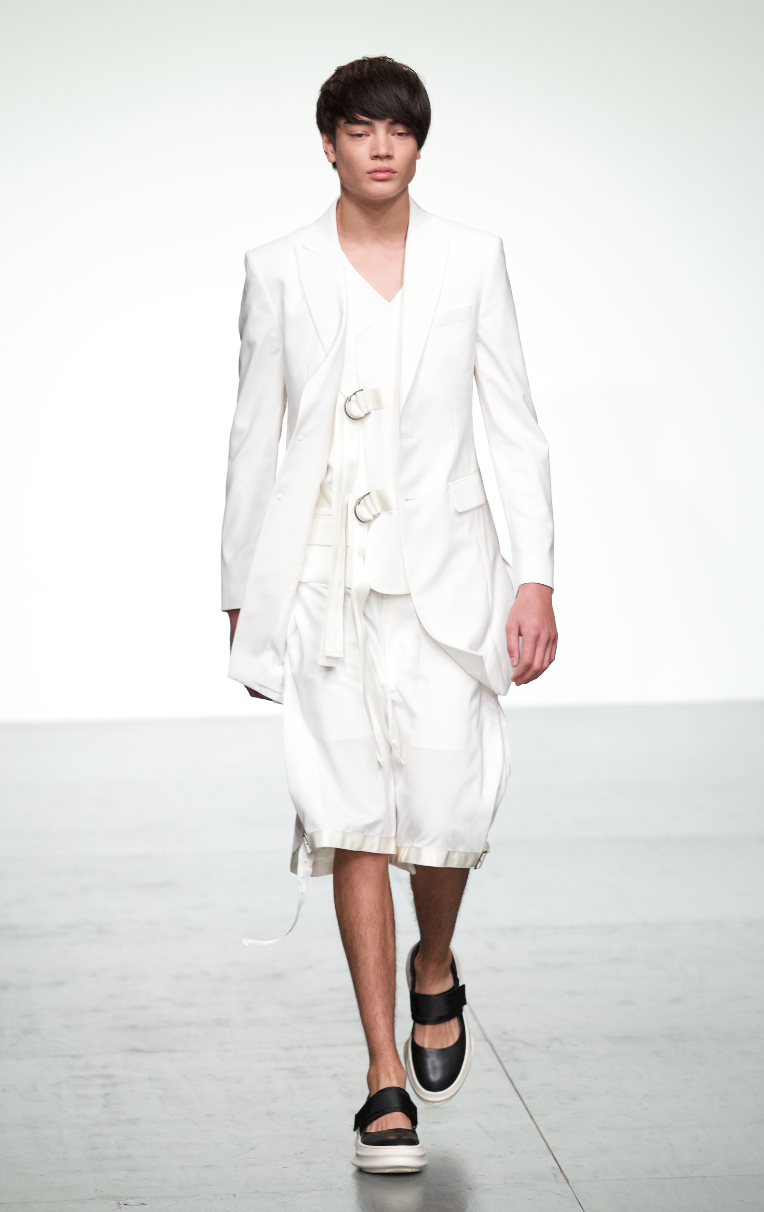 Yīnyuán is a Chinese words which represents opportunity, karma and fate. D.GNAK's debut London show allowed creative director Kang Dong Jun to show the yīnyuán, aka the cause and effect, which lead to the conception of their SS18 collection.
The coming together of two predestined paths to form one outcome is key to yīnyuán principles. In the case of D.GNAK this means combining Western and Korean tailoring into one fluid collection. The introduction of colour, of beiges mustards and yellows and a vivid red, steers D.GNAK away from their usual monochromatic menswear and opens up a new journey for the brand. Red signifies destiny, and by showing at London Fashion Week Men's D.GNAK are changing their's. However, despite the spiritual nature of their conception, their clothes are practical. Utility touches on belts and buckles make them functional in a busy world. Offering pieces for sale straight off the runway also make allowances for Western culture's face-paced way of life.
The concept of fate, of everything being predestined, is a comfort in an unstable world. For the optimist it offers a glimpse of hope that maybe everything will be ok after all. D.GNAK, you're onto something.
Words:  Harriet May de Vere
Photographer: Alexis Negrin