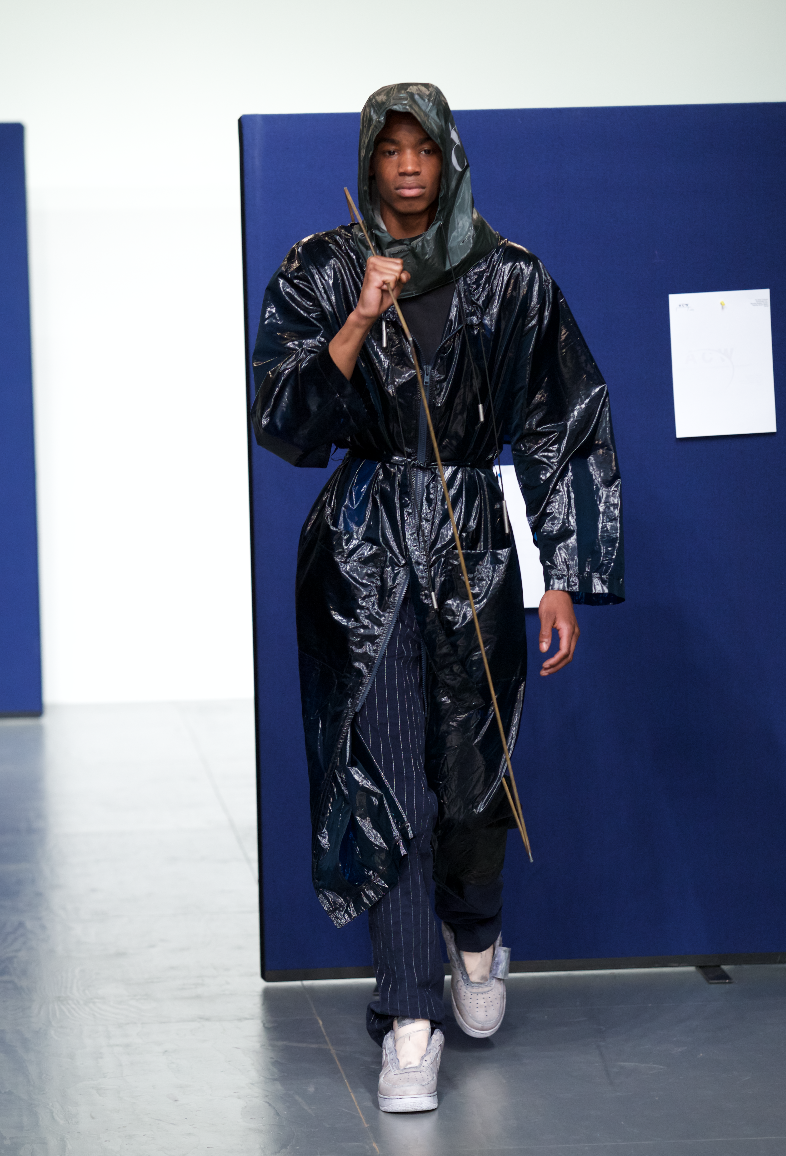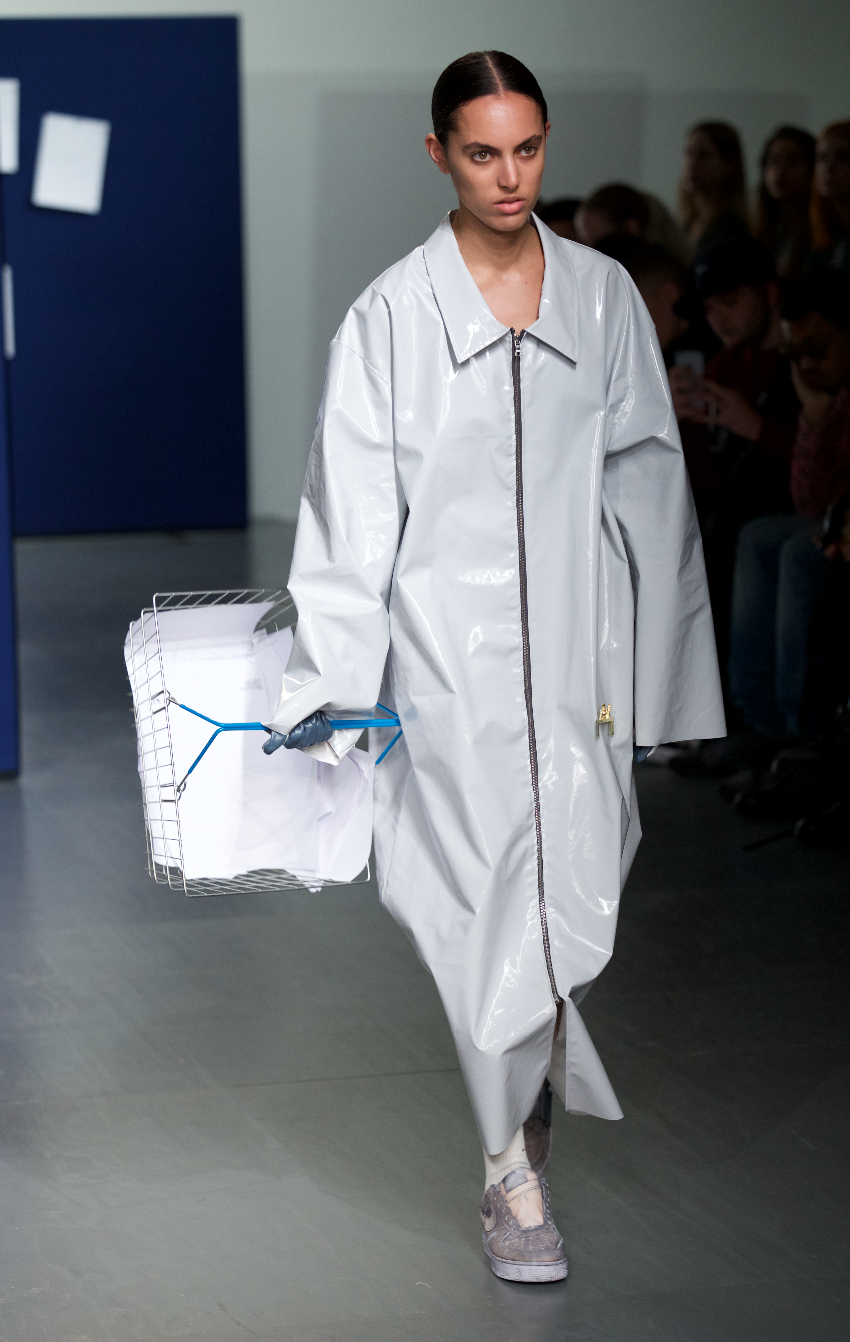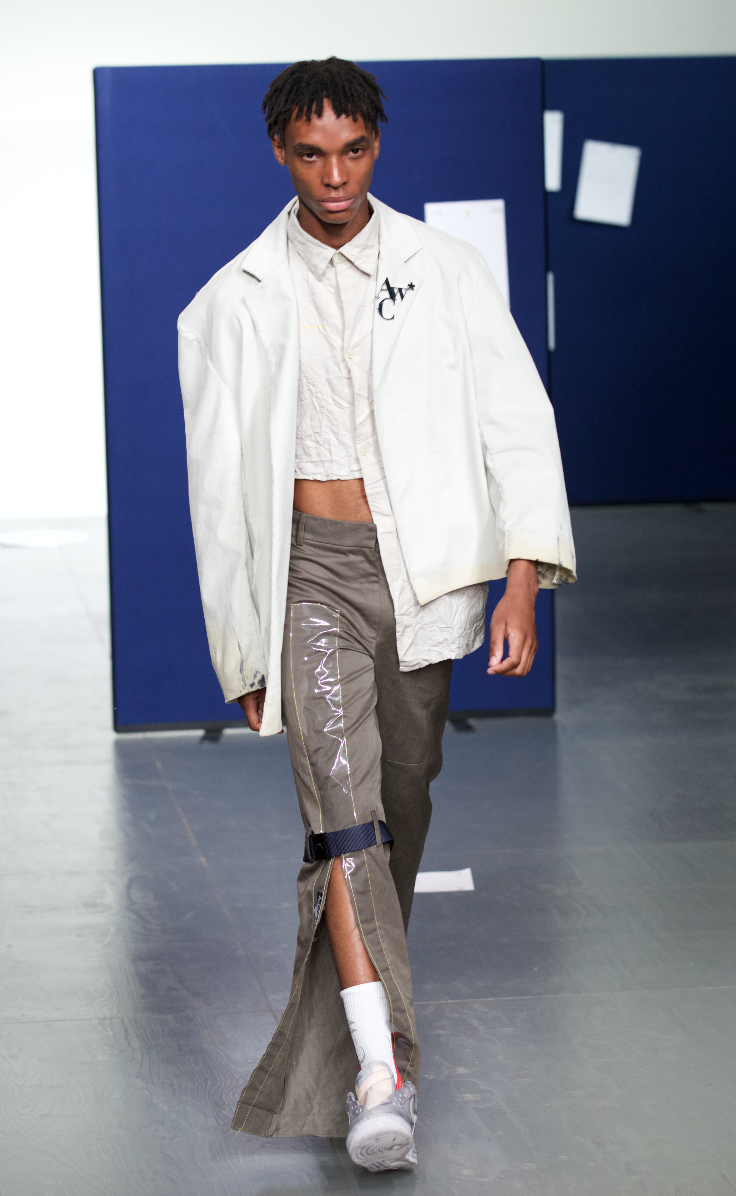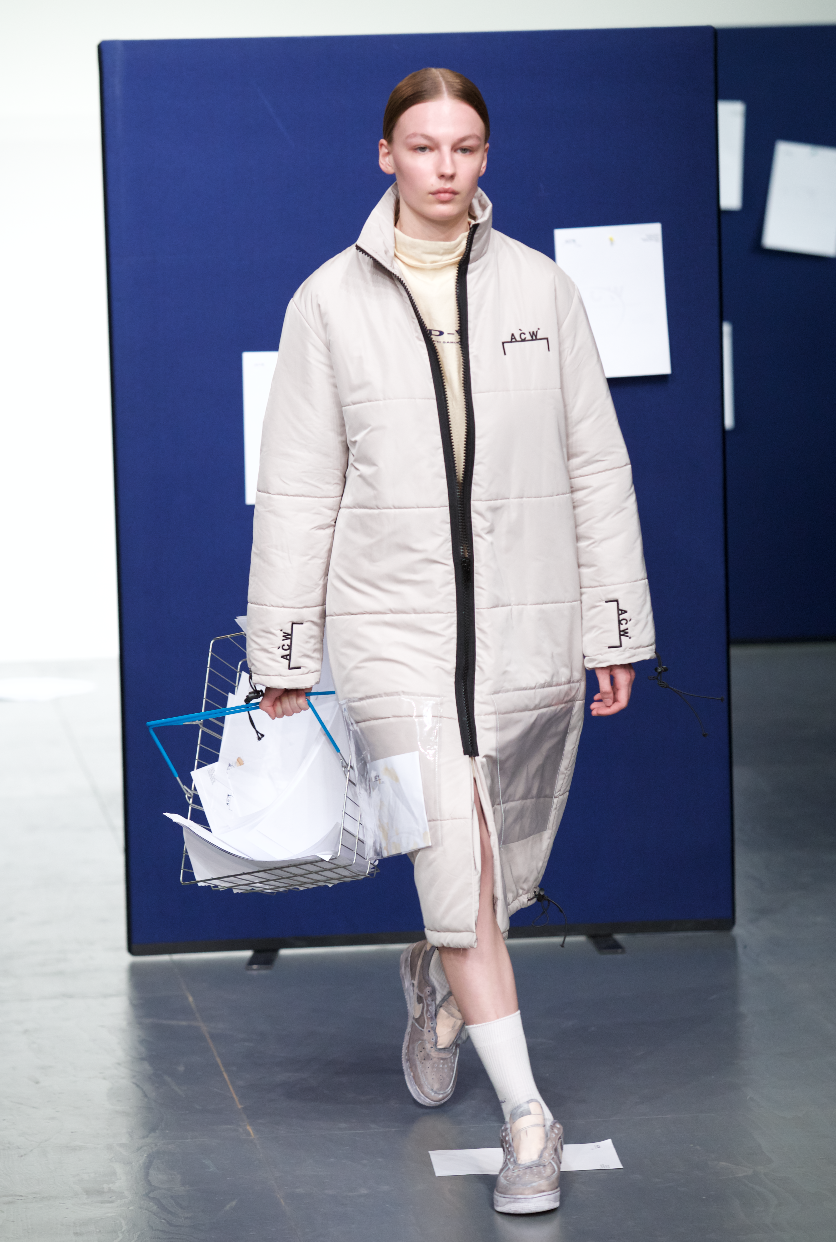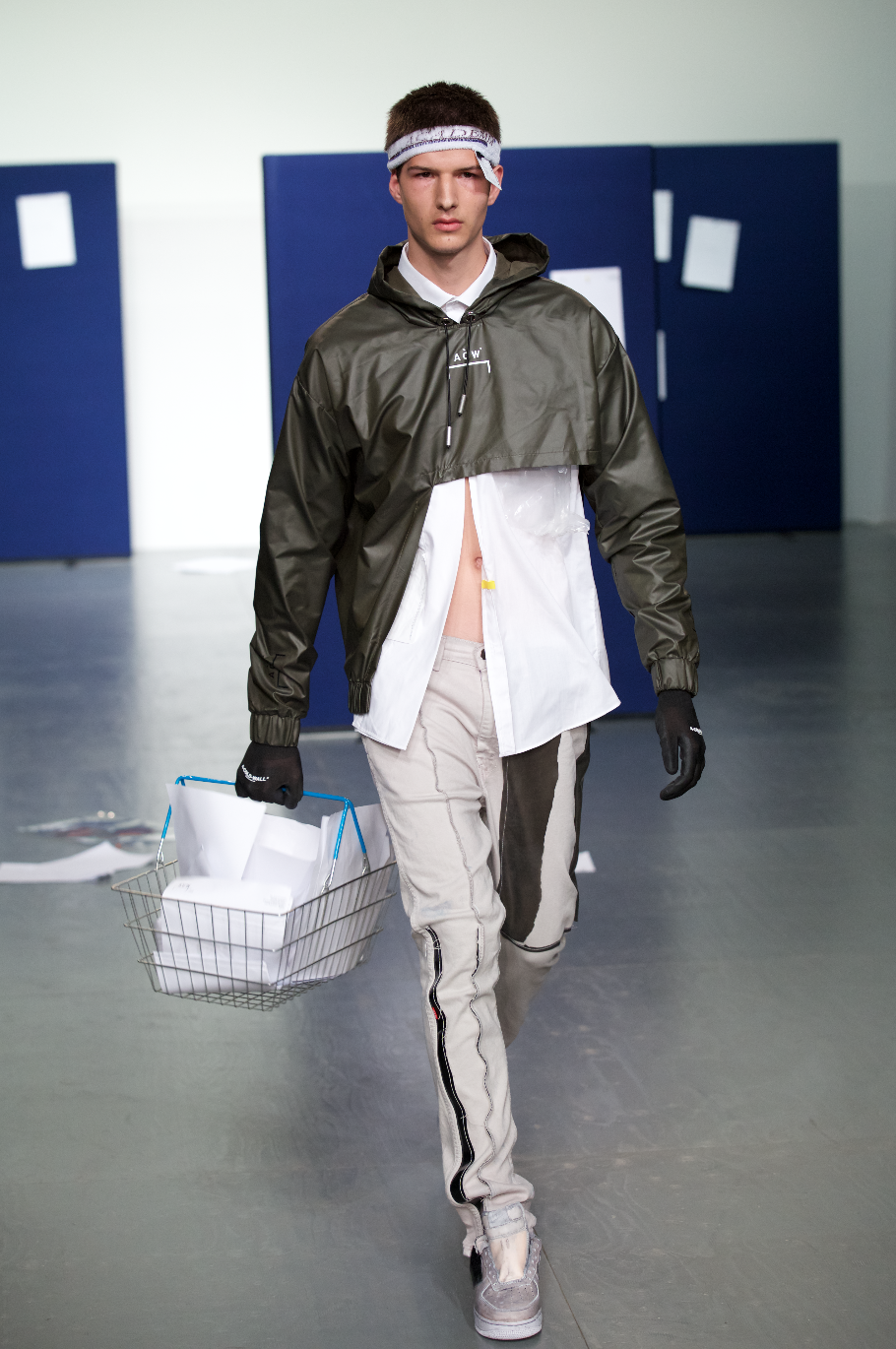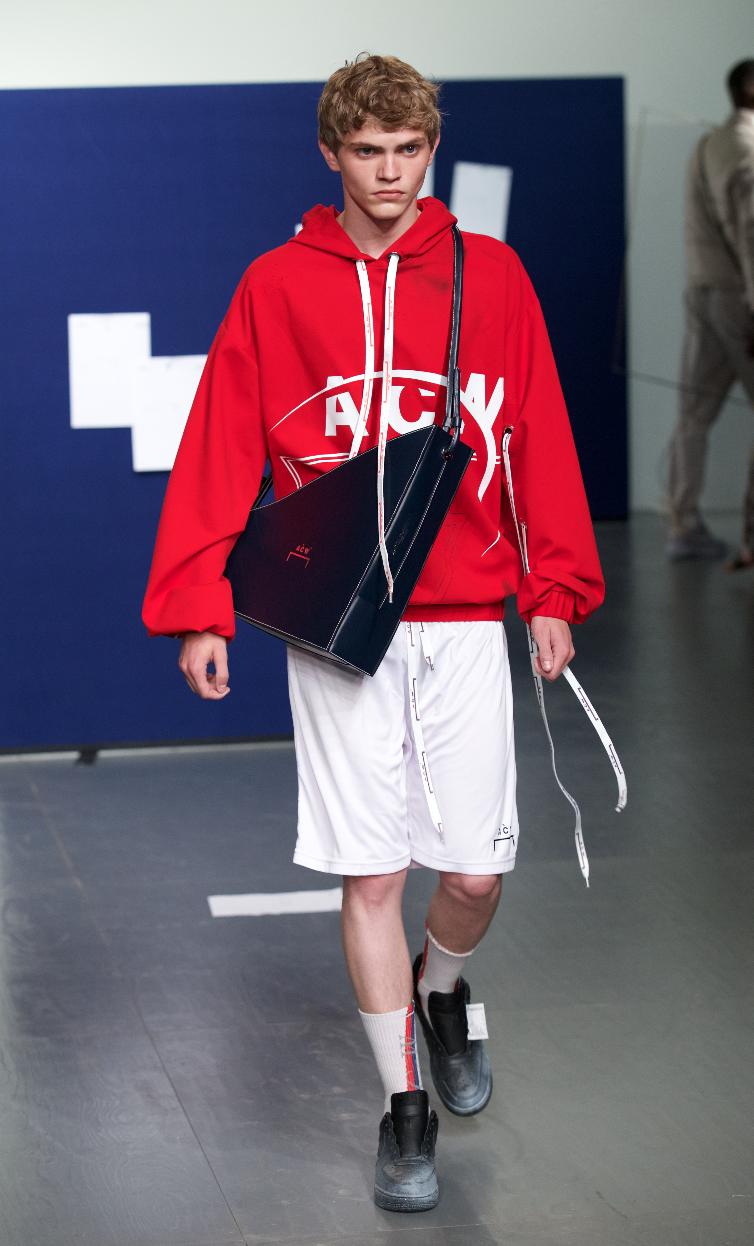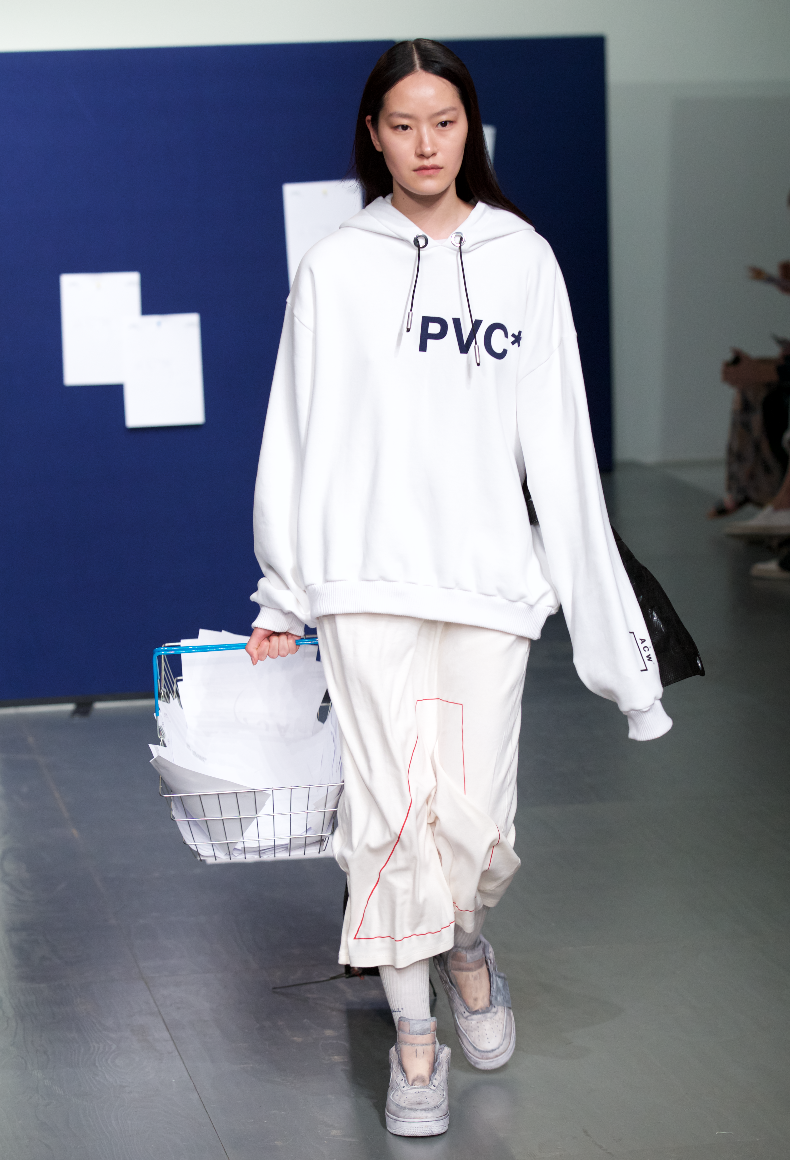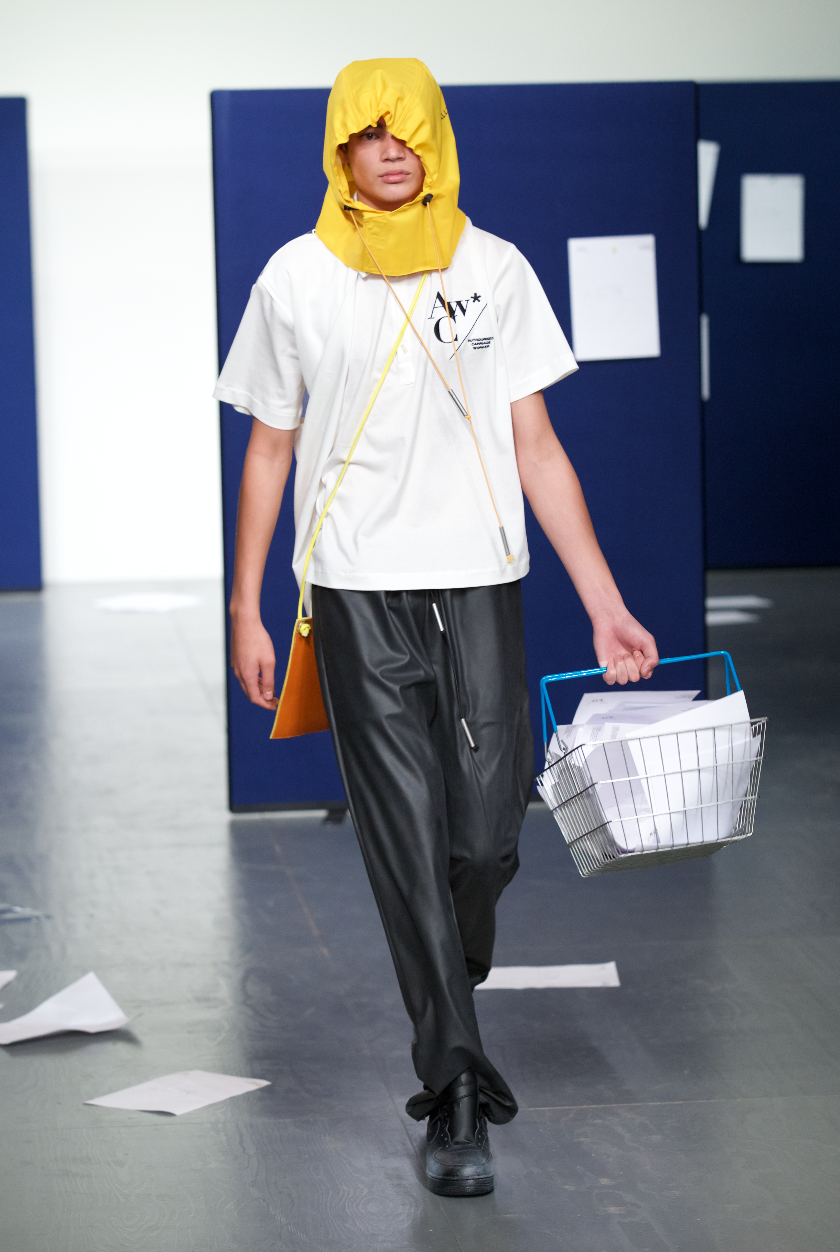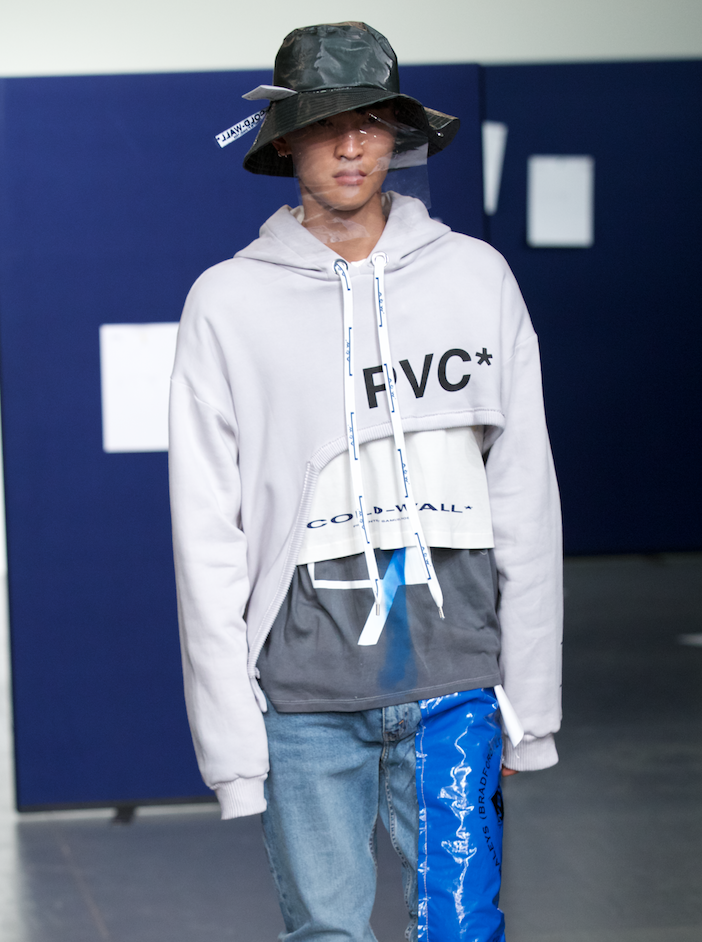 Just a few years ago bespoke tailoring and gentlemanly accessories ruled Men's Fashion Week both on and off the catwalk, particularly in London with Saville Row just around the corner. The SS18 collections showed just how far streetwear has come. No longer the reserve of hypebeasts and sneakerheads it has truly hit the fashion elite, and fashion's meccas are now Palace's Soho flagship store or Supreme's shop on Peter Street.
The FROW at A-COLD-WALL* reflects this change. Editors who've been in the industry for decades are moved back a row to make way for the youngsters at Basement Approved and Hypebeast, who dance away to the hiphop soundtrack and Insta-story every look. A-COLD-WALL* reflect this changing climate in their collection; the models carry supermarket baskets of paper which flies out and settles on the catwalk. This frantic mess calls to mind the shared experience of school and the workplace; streetwear in Britain was associated with youths bunking off school and skulking in the street, now it's worn to the office. It is no longer a matter of class.
Polo-necks under long streamlined puffer jackets could be worn to work, even the pale PVC coats or tailored tracksuit trousers wouldn't look out of place in a business meeting. A few years ago wearing hoodies was banned in certain shops due to associations with shoplifters, but here they are pristine and – dare I say it – smart. A-COLD-WALL* understand that times are changing, and they're leading the way.
Words: Harriet May de Vere
Photographer: Alexis Negrin