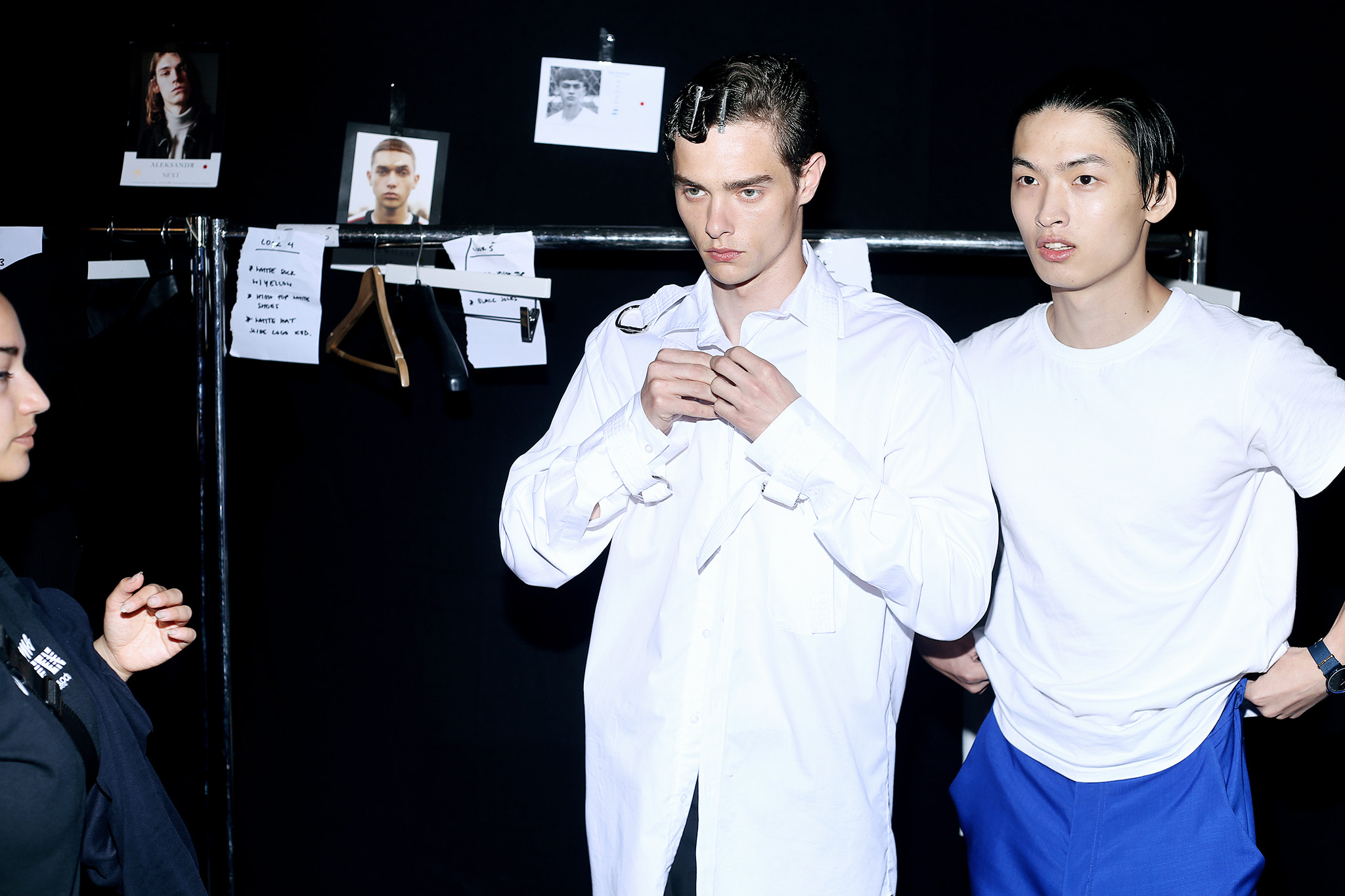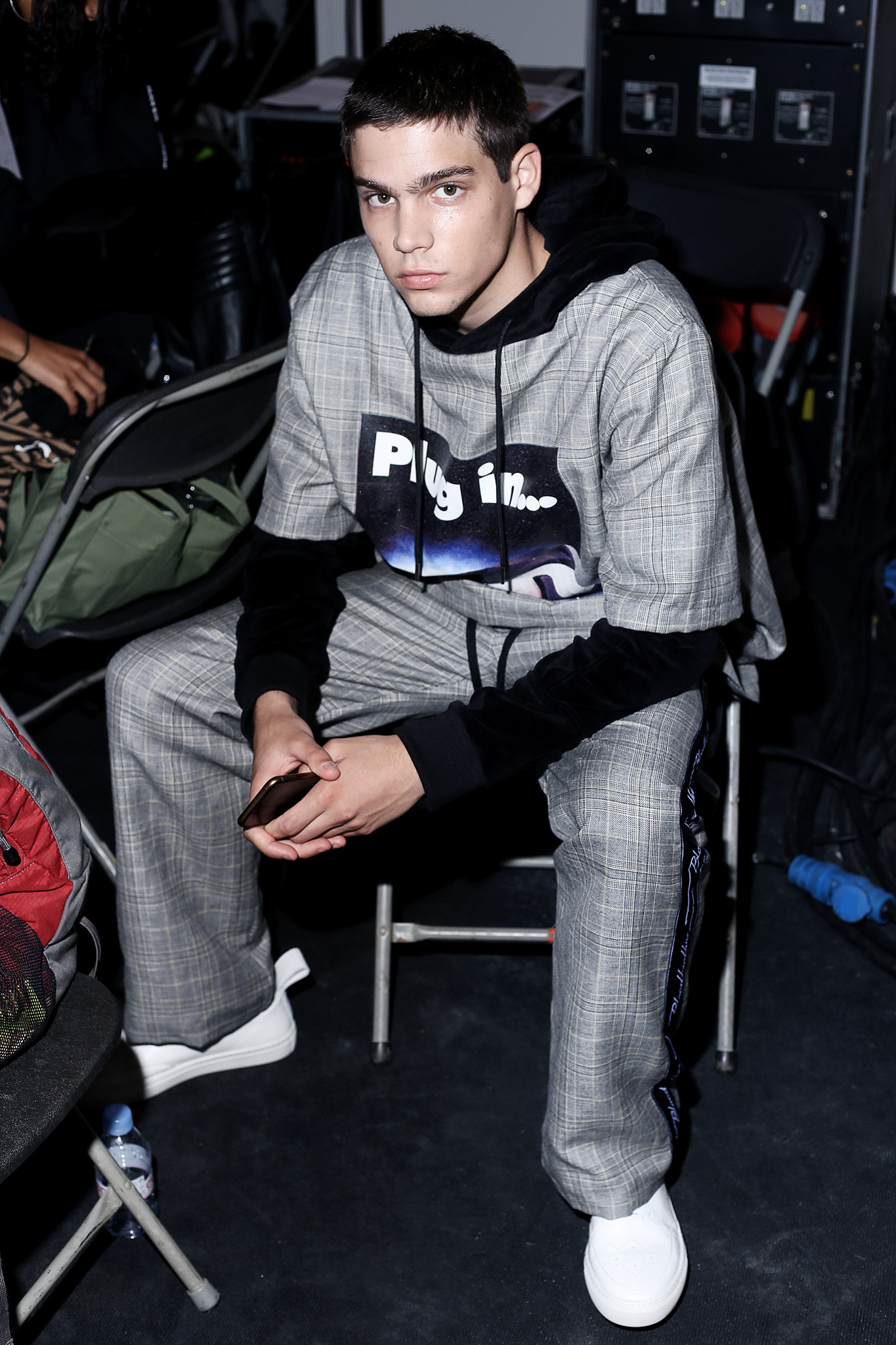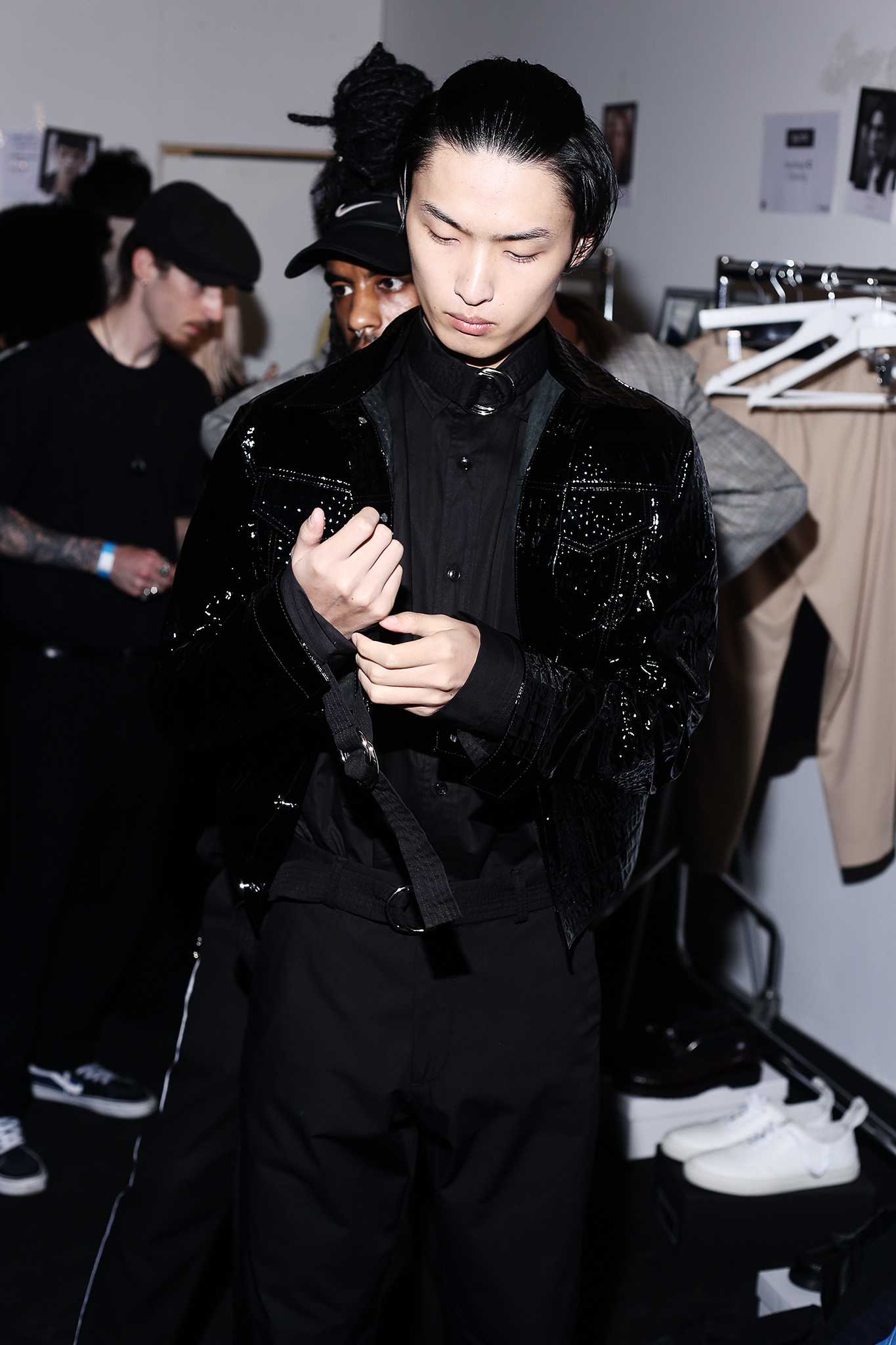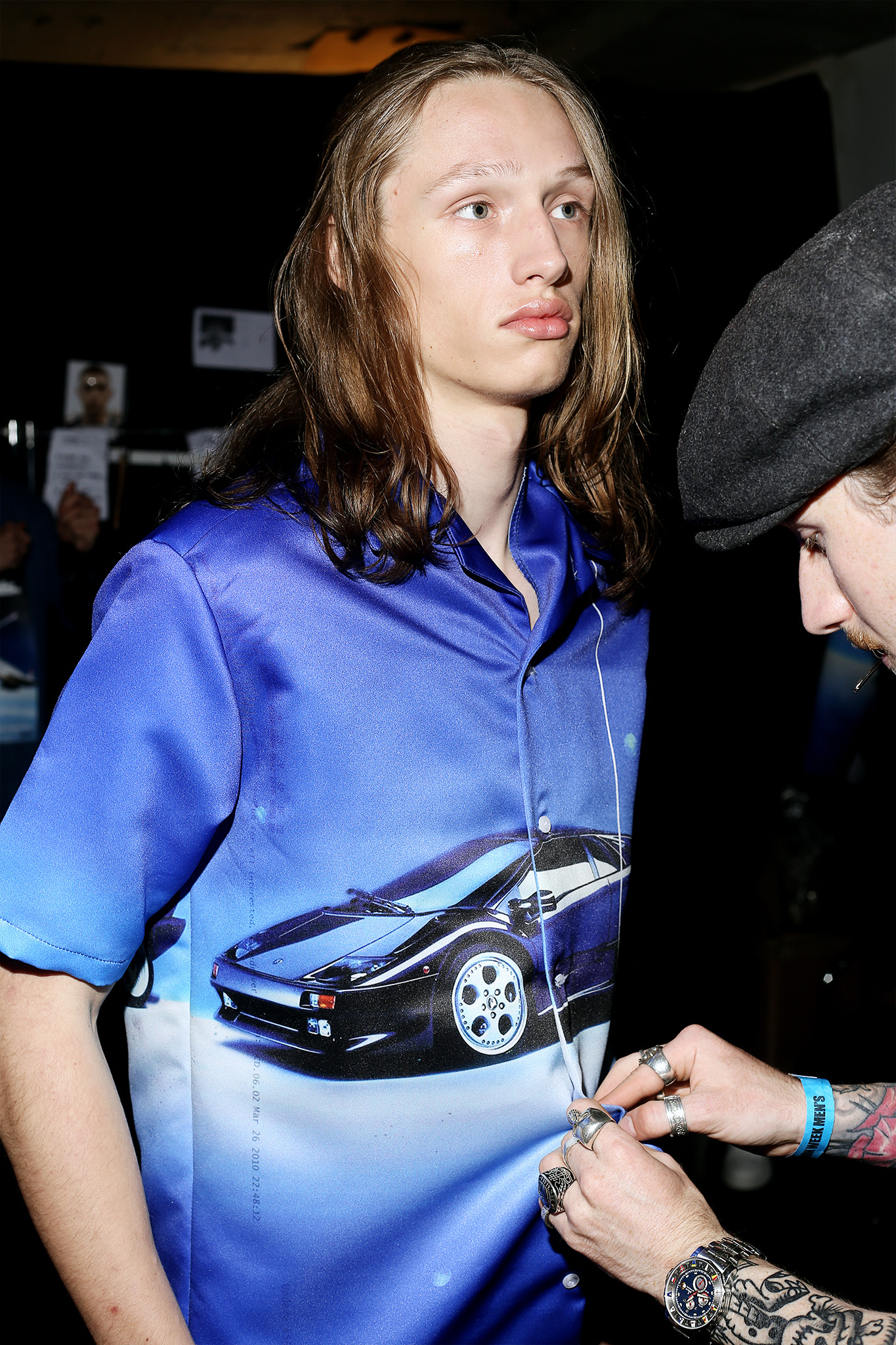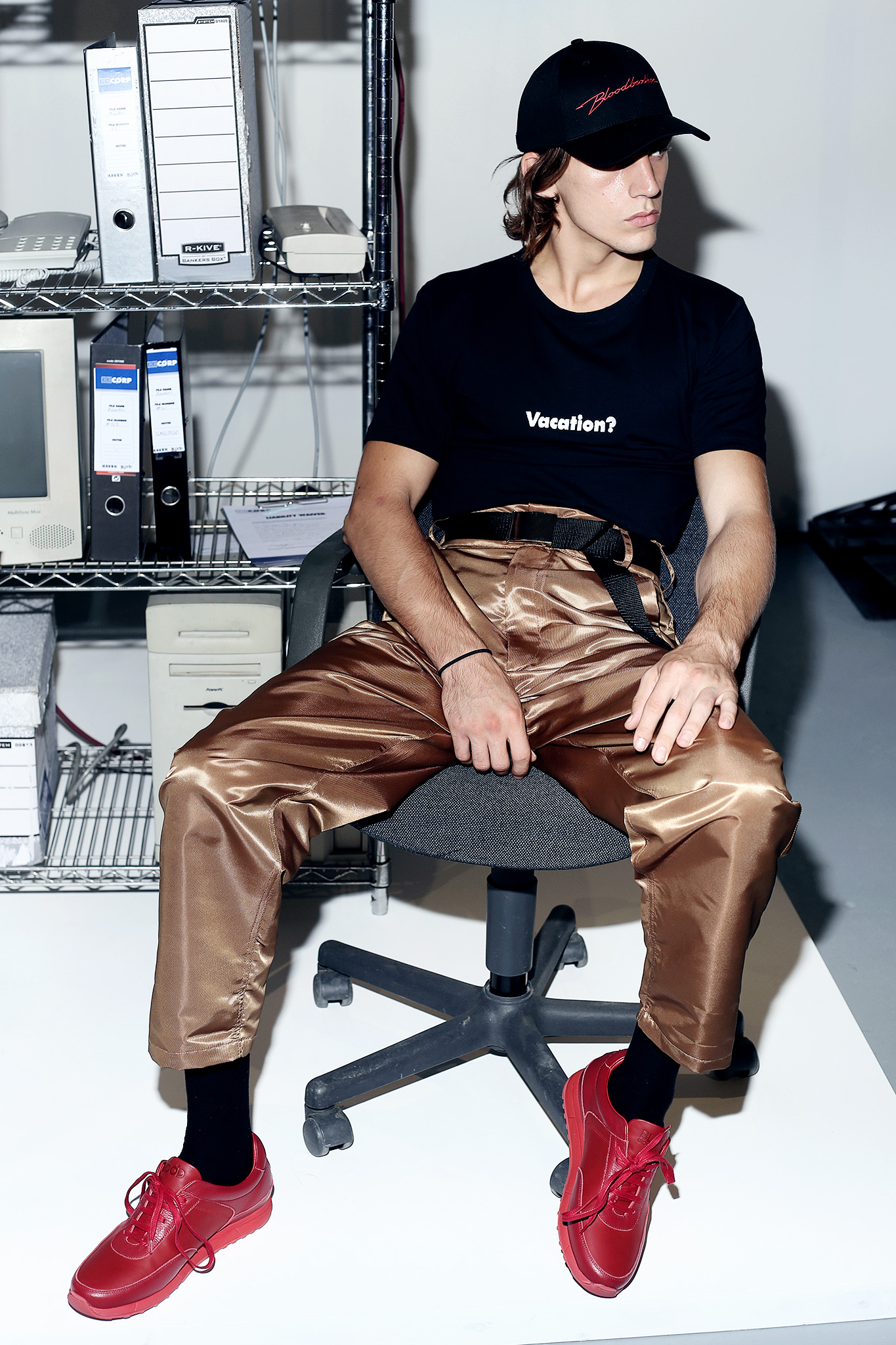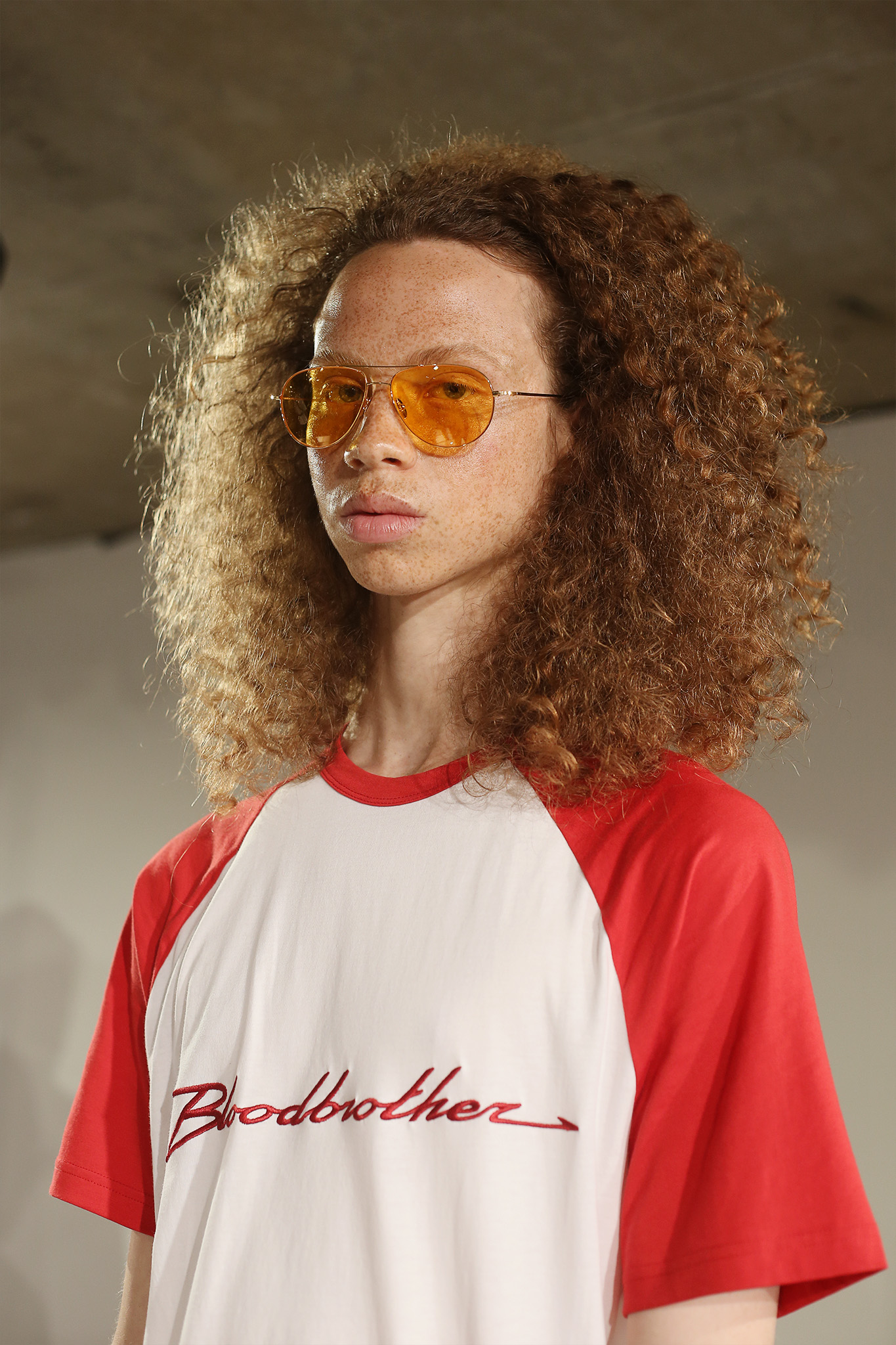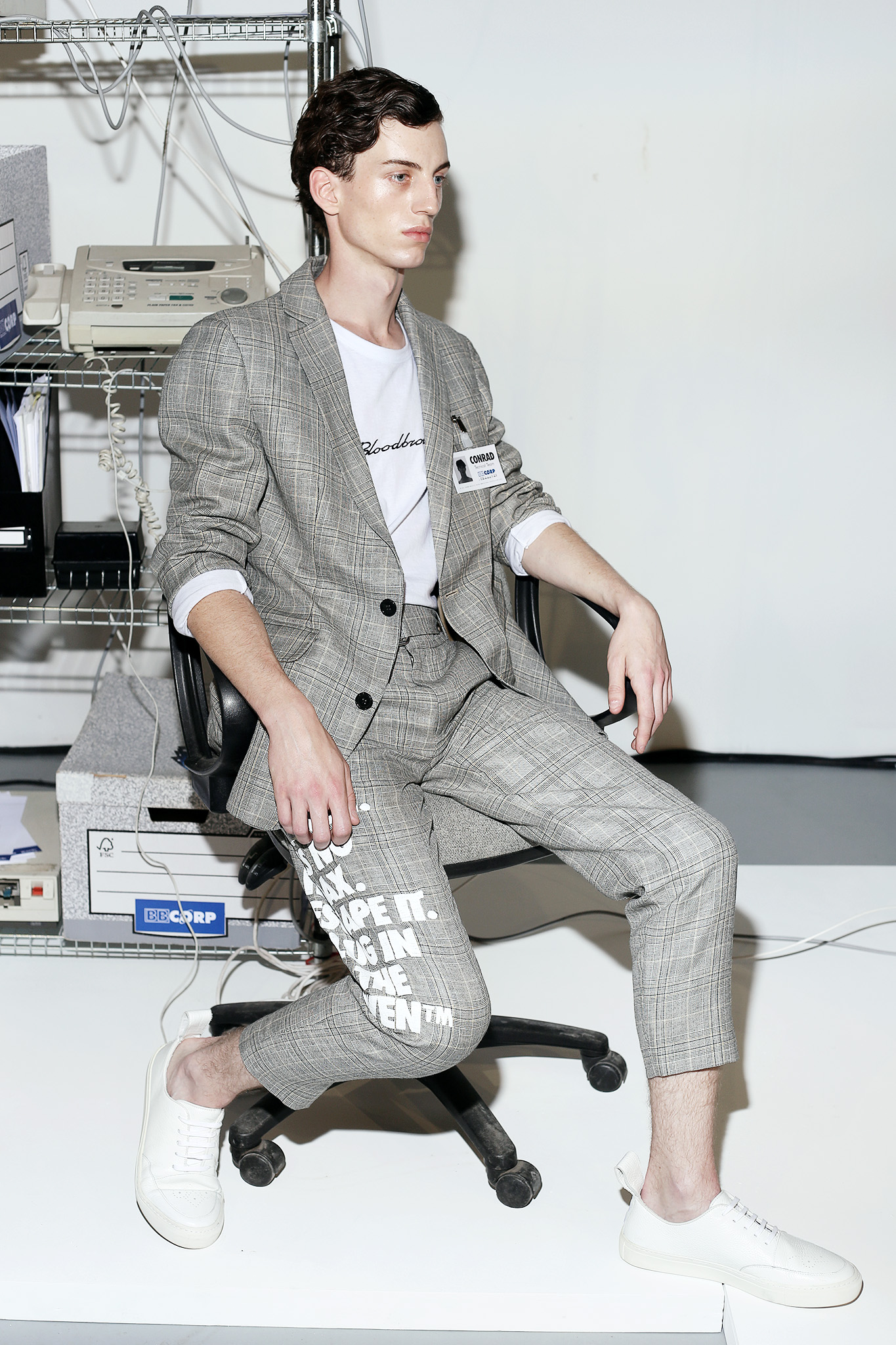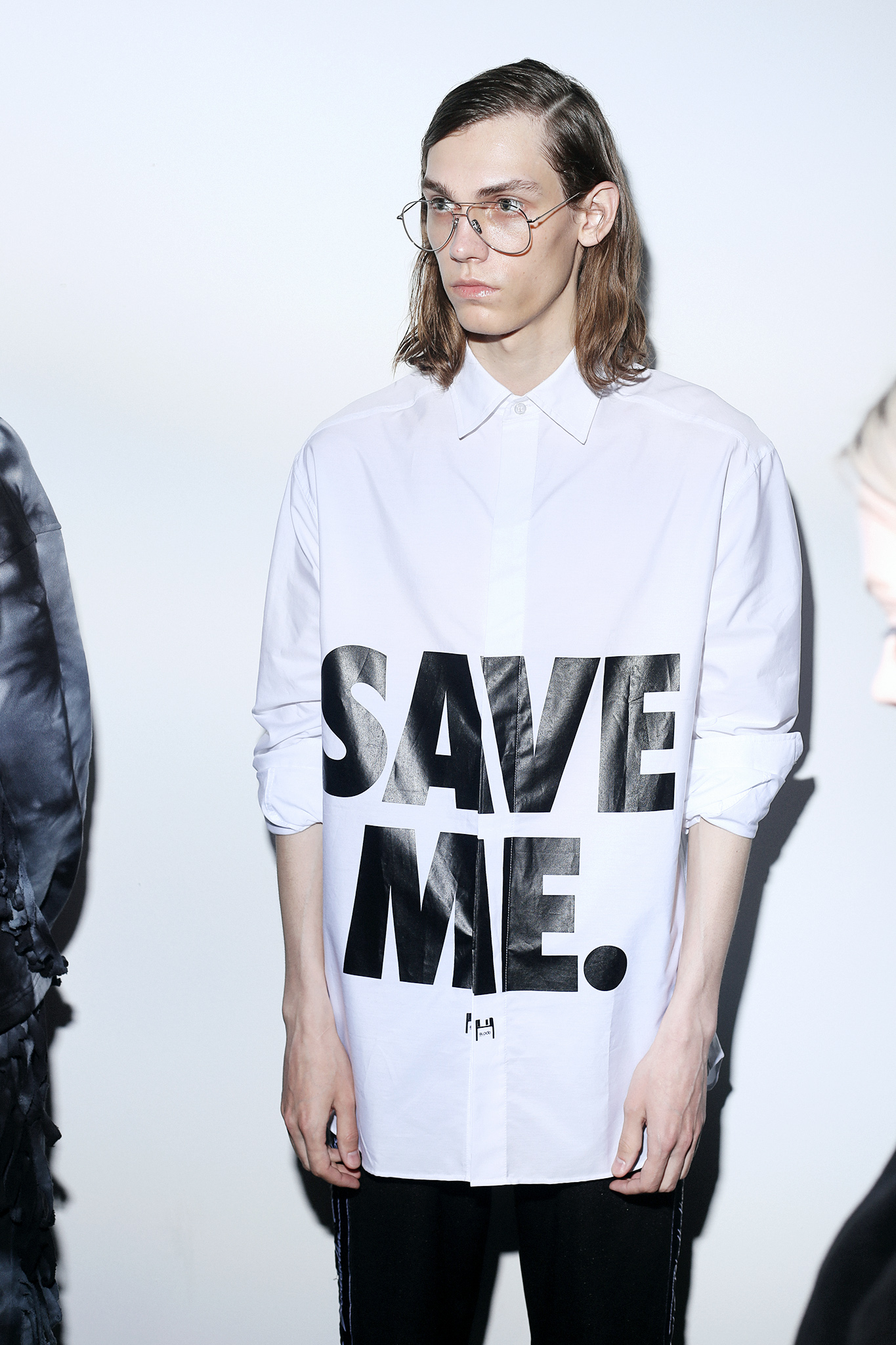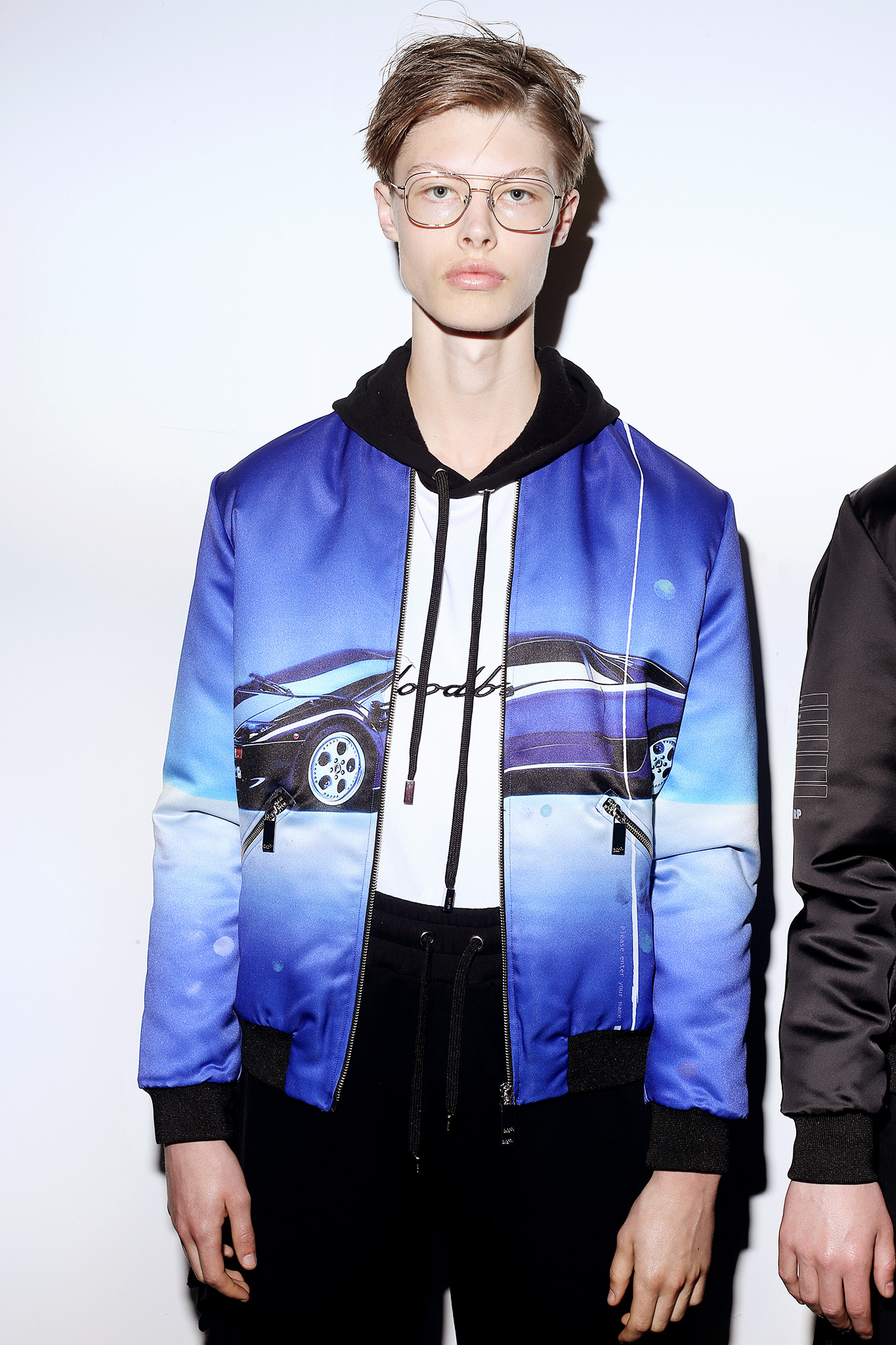 When entering the Blood Brother SS18 'LOGIN' presentation at the British Fashion Council show space, a feel of the future digital world took over from current reality. Each model stood posed in front of technological instruments; relaying Blood Brother's inspiration behind the SS18 collection: how we are subsequently destroying our planet and escapism from our negative and harmful environment that is the modern and self-inflicted human experience.
The collection asks us to 'LOGIN' in and exits our current reality. Blood Brother SS18 exhibits a playful combination of the future technological world and fashion, with an authentic touch on digital prints, eggshell grey nylon and the classic Blood Brother trench.
Bold and statement colours from red, to blue and yellow are juxtaposed with black and white garments; relaying the "Fast Colour" palette in primary pop colours. The powerful connotations of the bold colours in 'LOGIN' relay the power of the future and contrast some present ideas of world leaders labelling global warming as a 'hoax'.
Each styled look, garment and accessory emphasises the meaning behind the collection 'LOGIN'; from original monochrome boiler-suits to tailored city slicker jackets, from suede fringed cross body bags to the latest edition loafer, each piece adds an element of nostalgia and a quality of the future.
Words: Isabelle Jones
Photographer: Paolo Steve