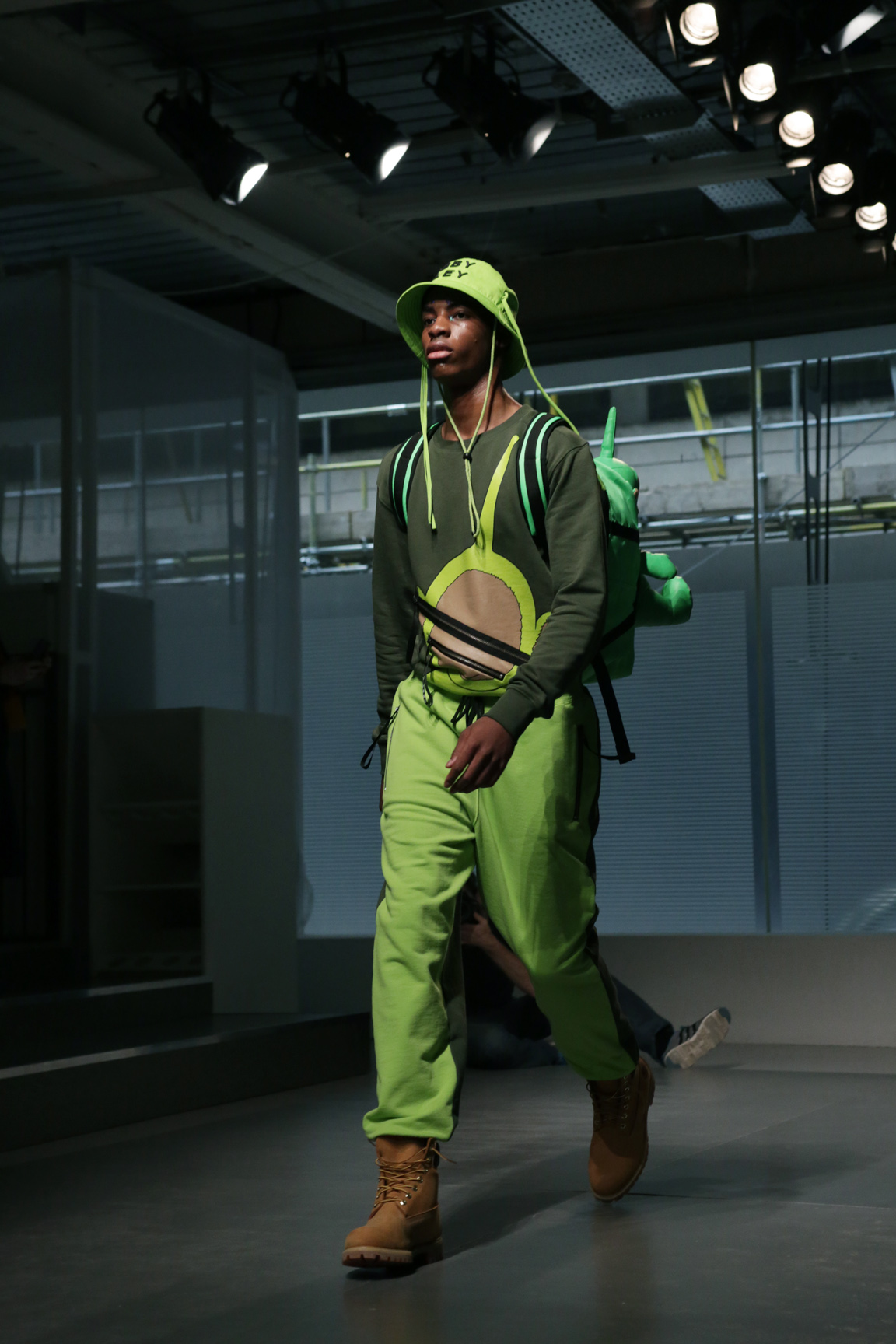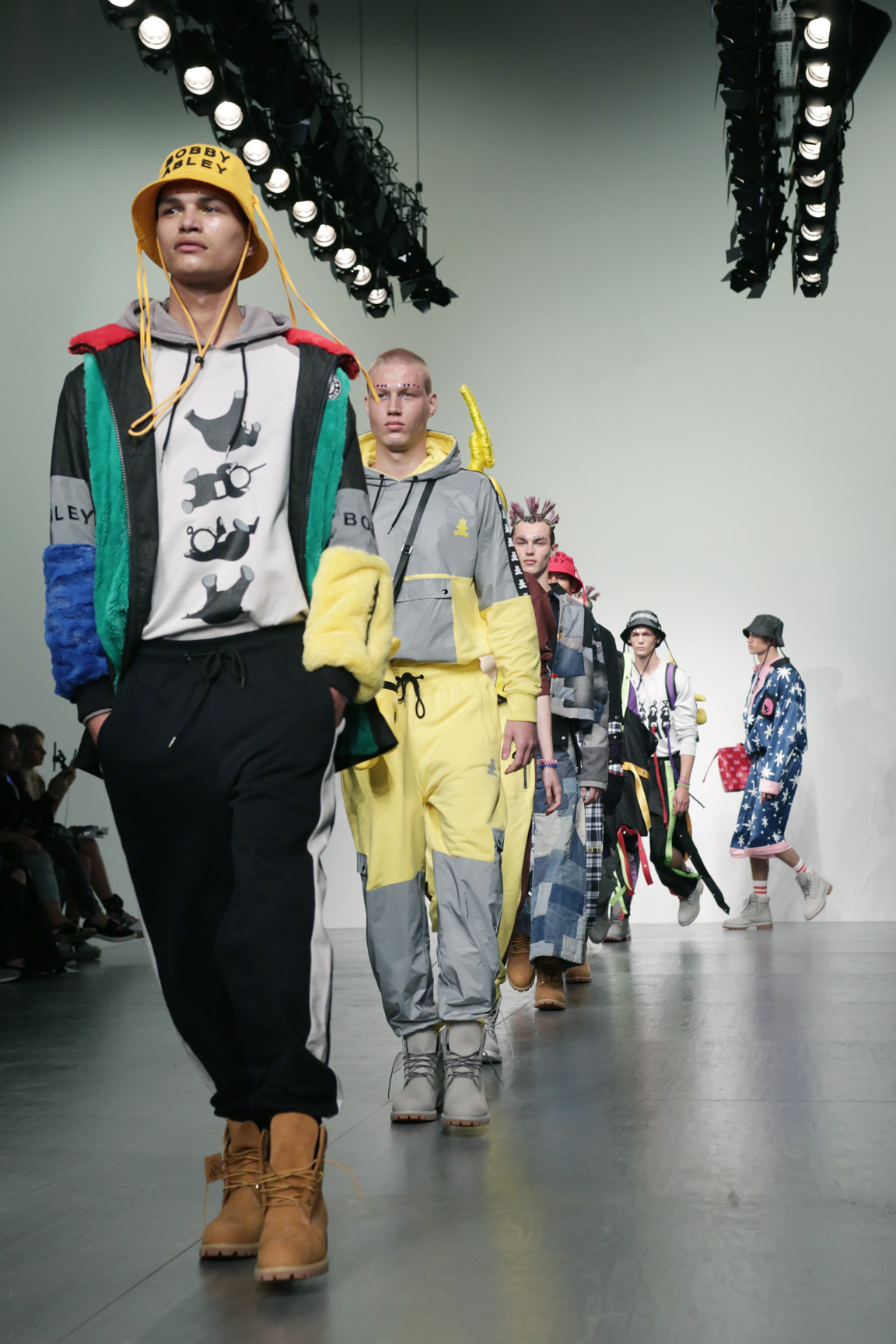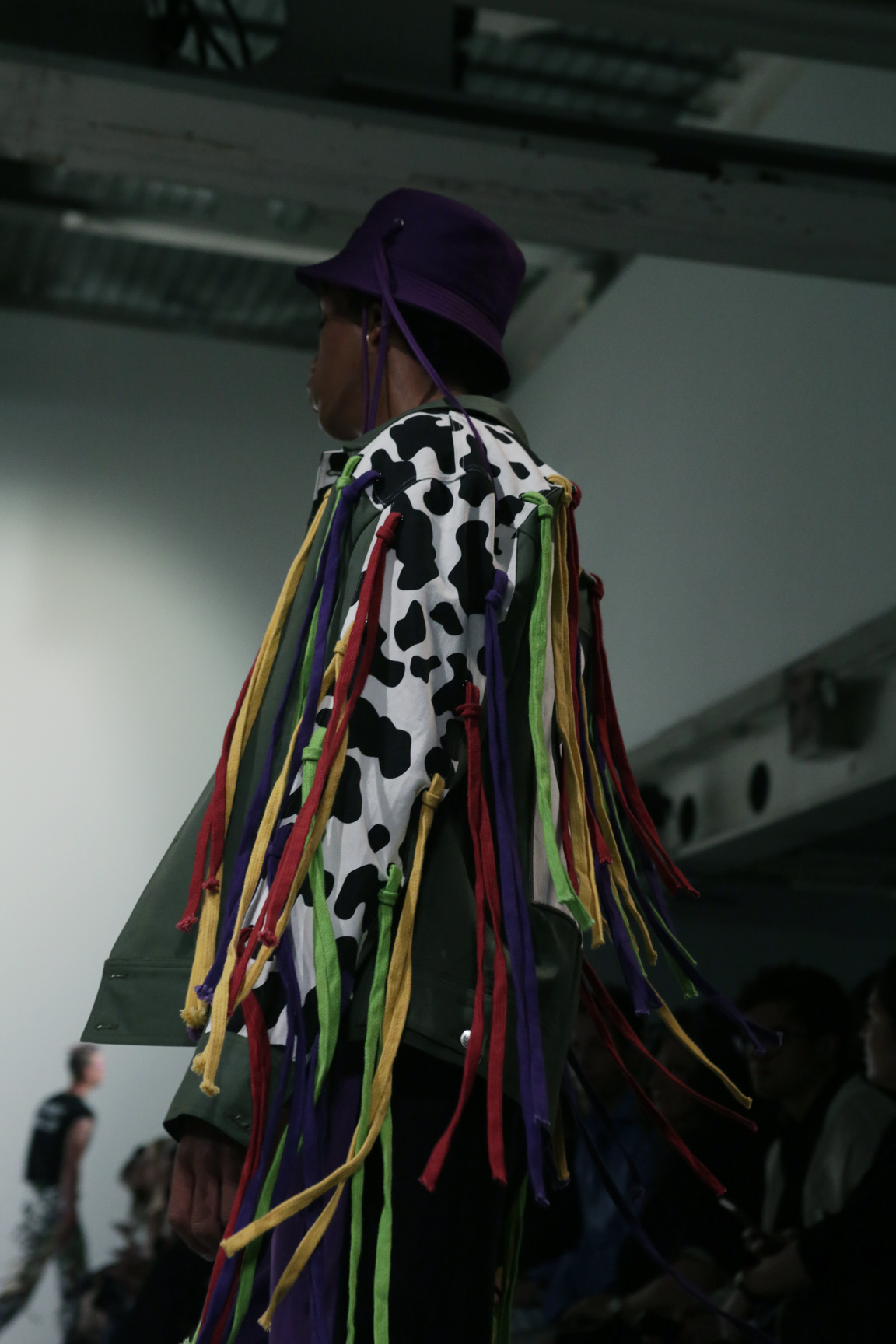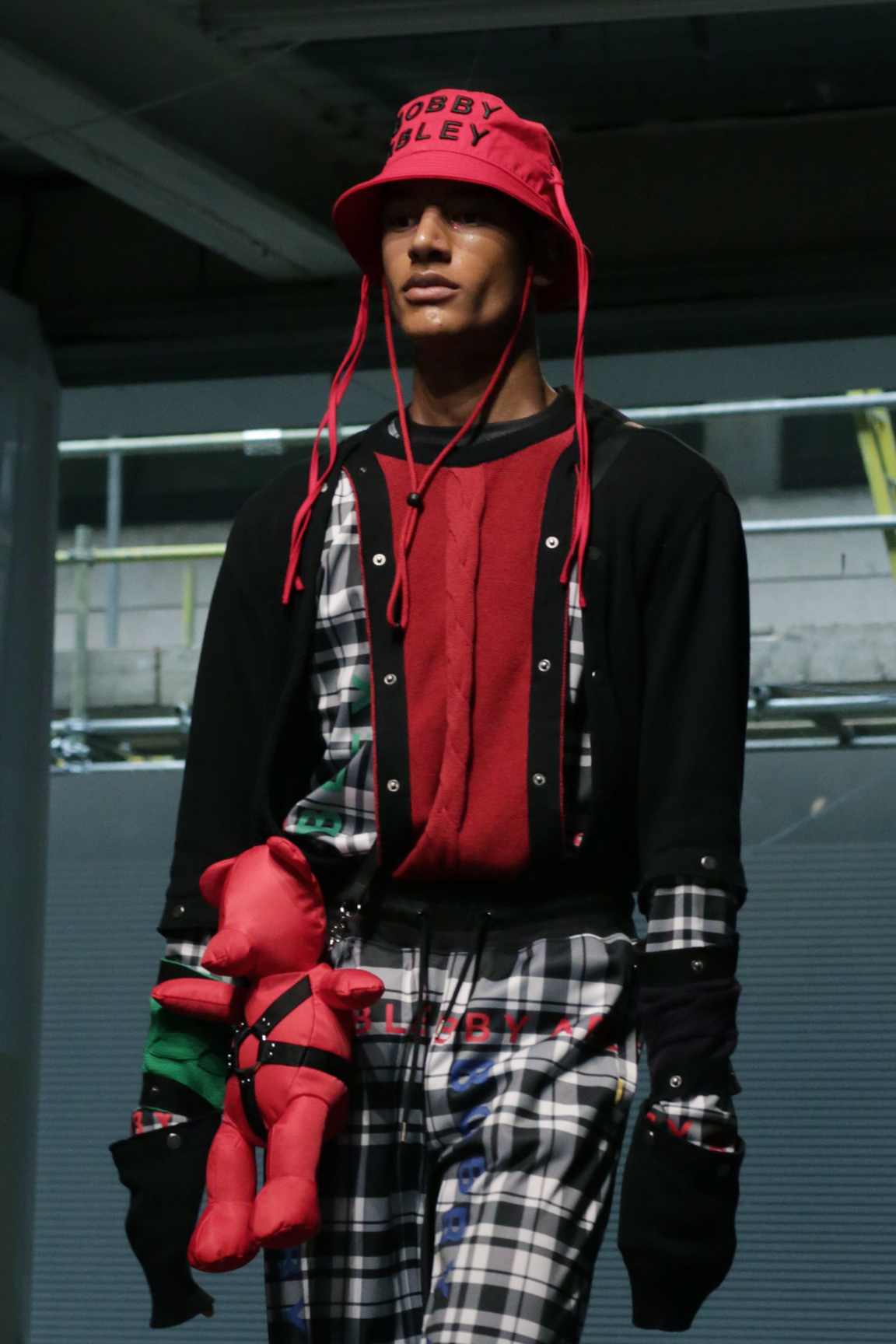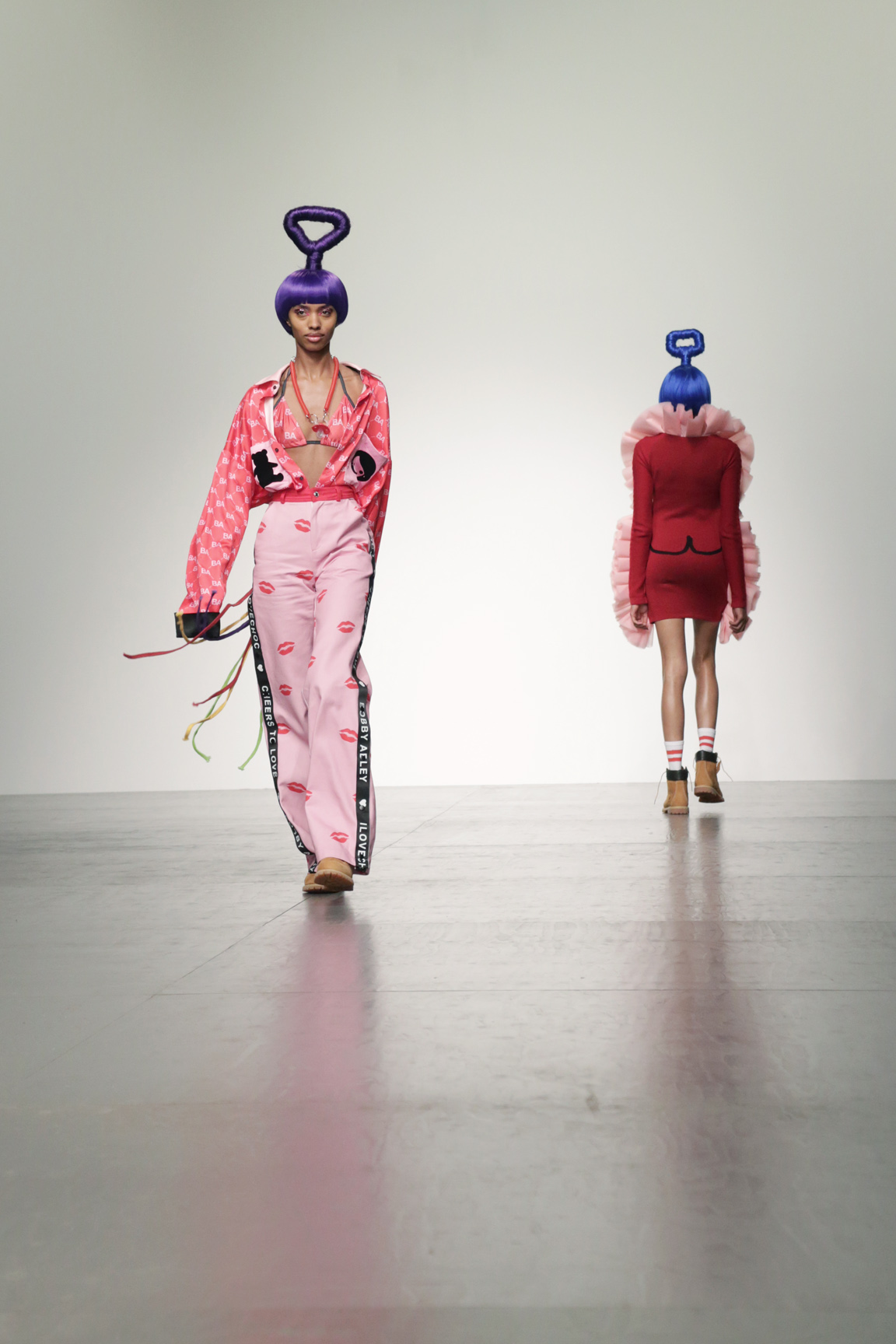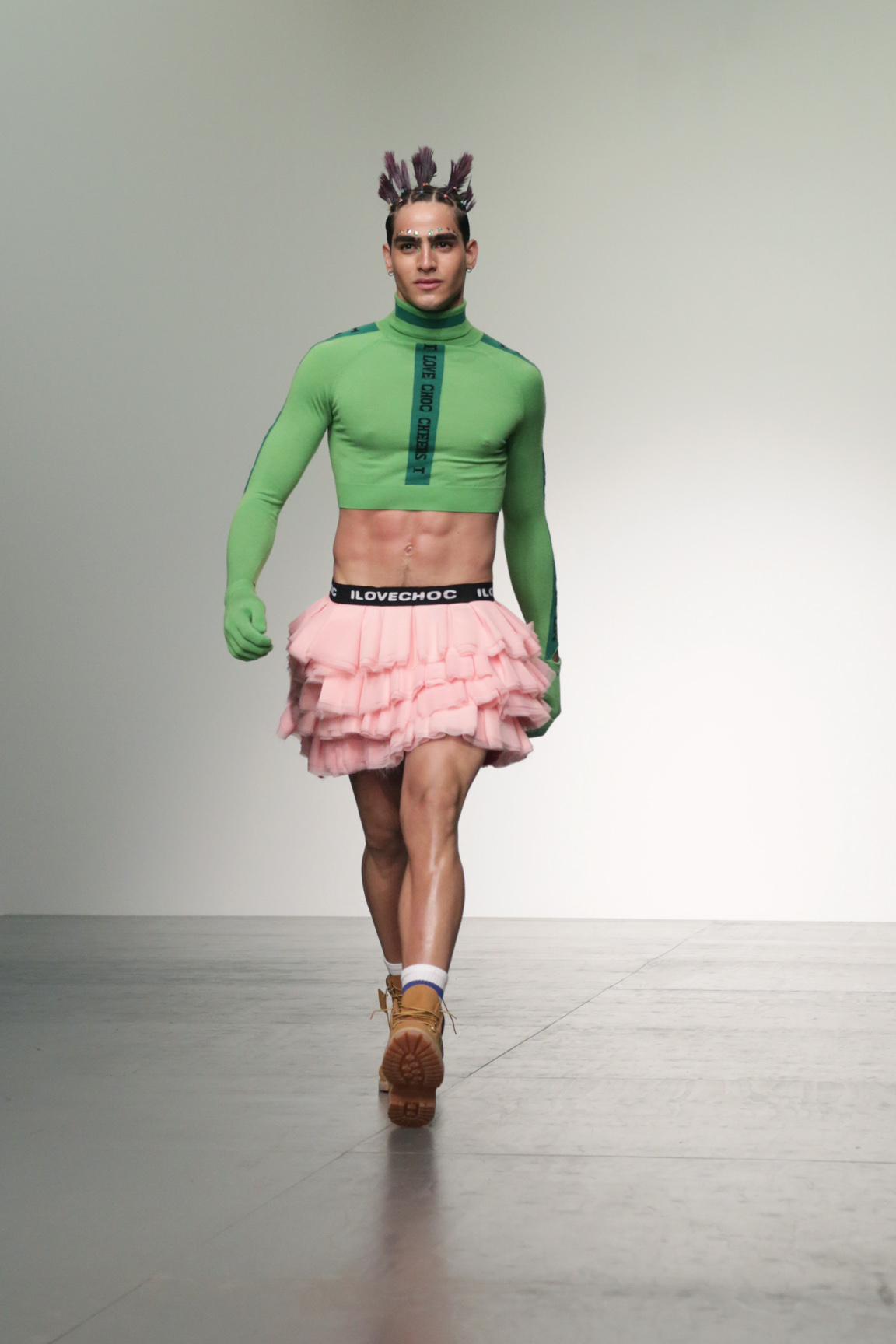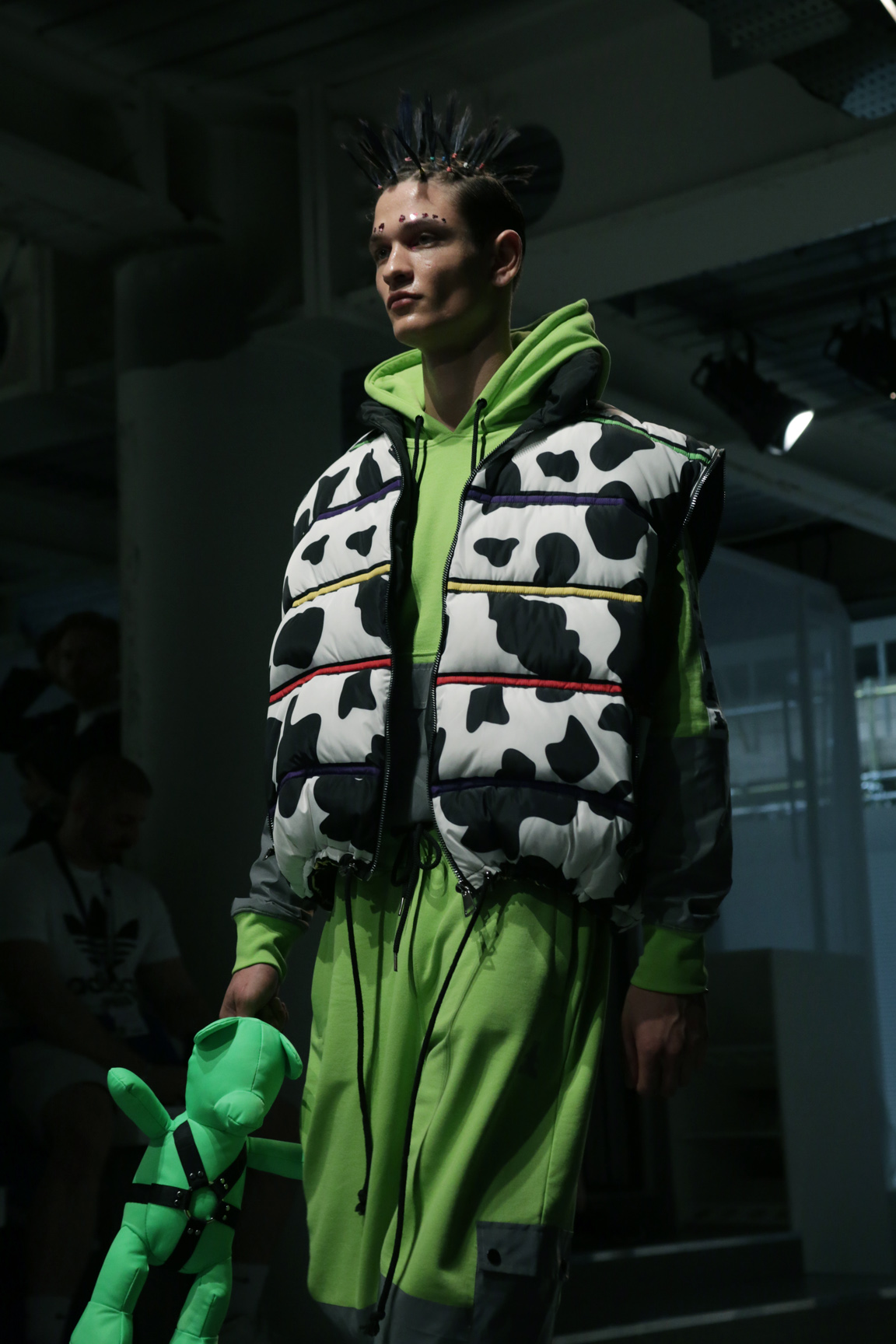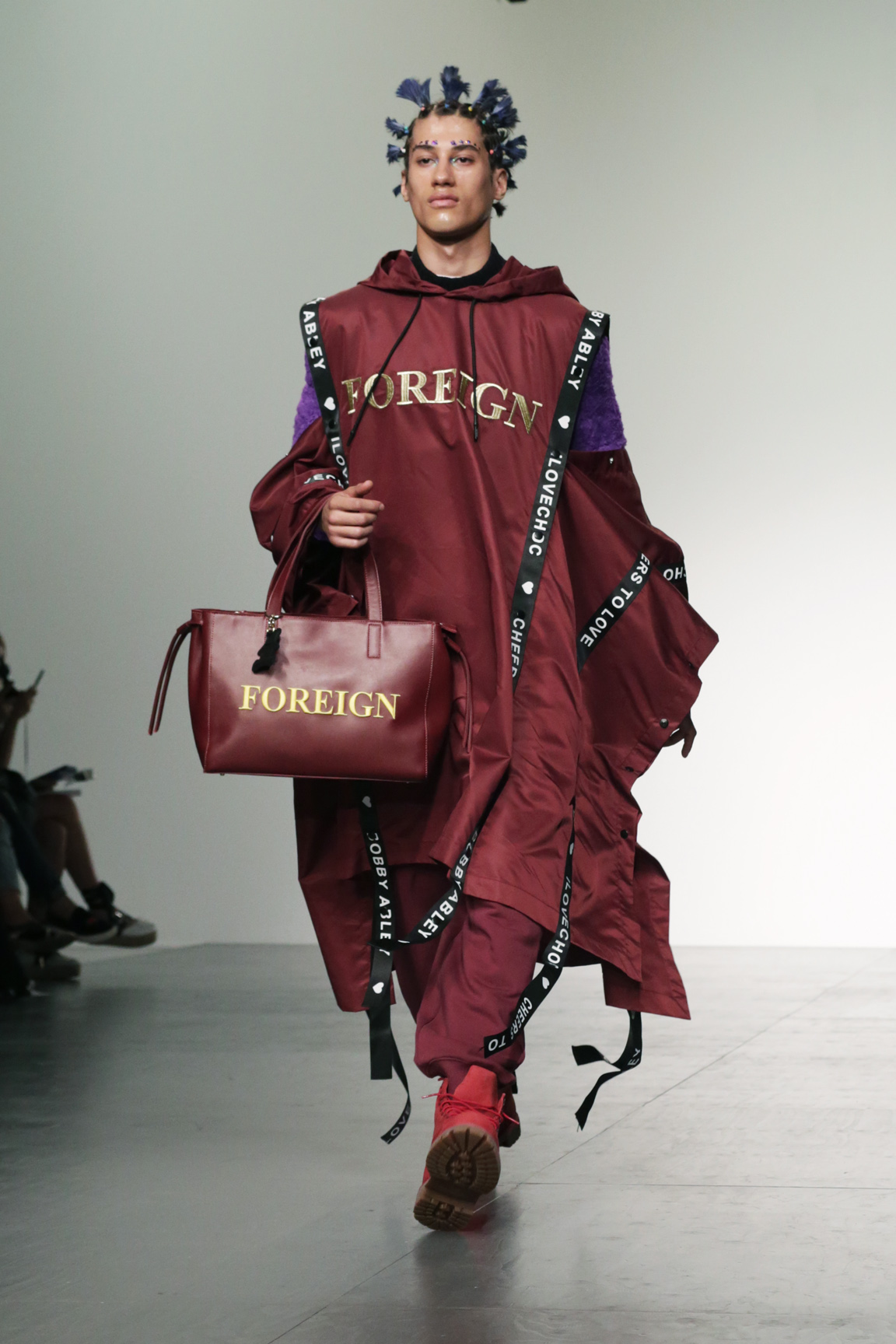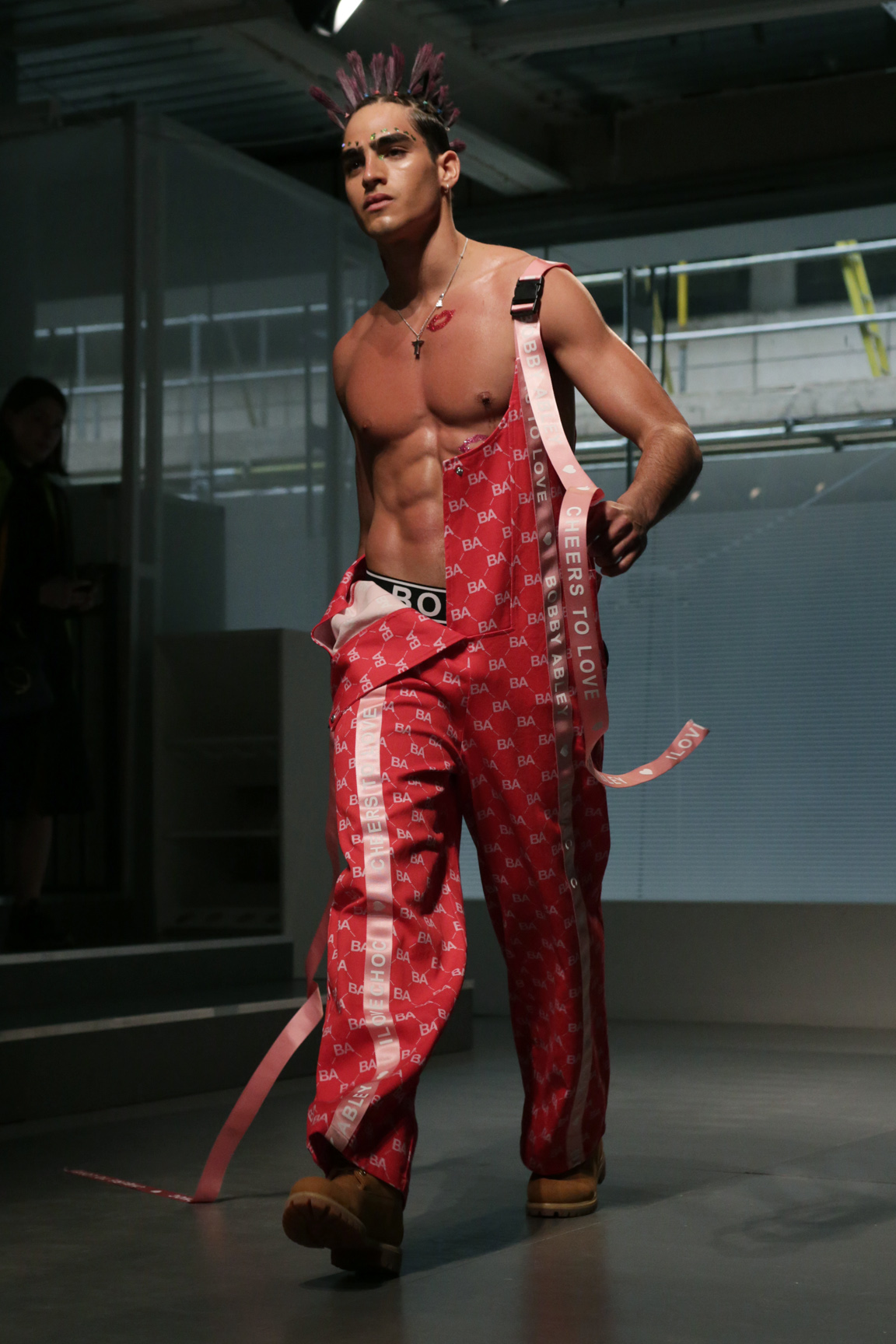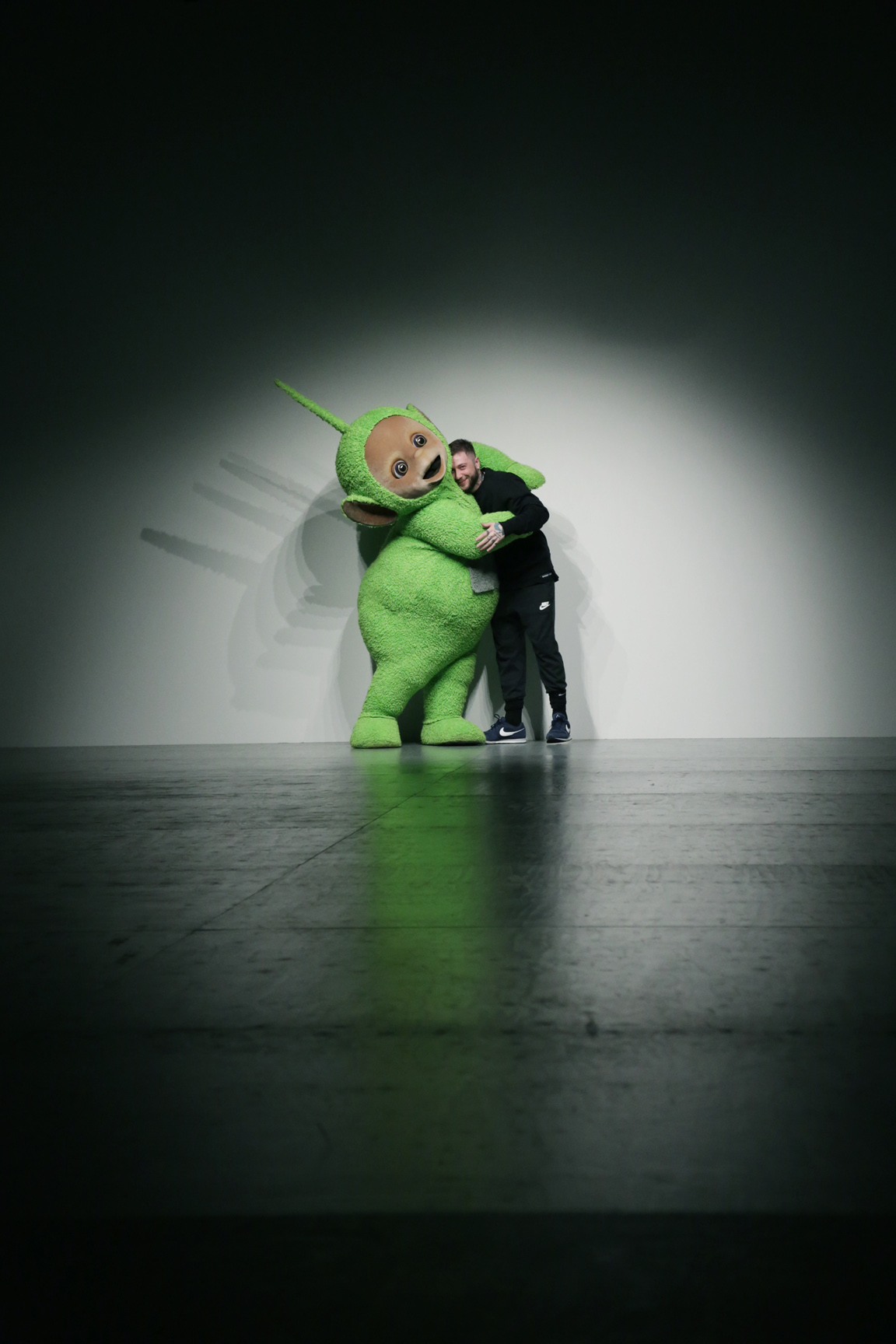 "Messy Fun". The name given to Bobby Abley's Spring/Summer 18 collection, and what messy fun it was indeed. No stranger to excitement and exuberance, this season Abley returned the fun back to the London Fashion Week Men's collection, with an investigation into the exuberance of youth. From the base ridden soundtrack and street wear aesthetic , to a collaboration with TV favourites The Teletubbies, Abley looked into his personal childhood and developed a collection that was experimental and exuberant, celebrating the spirit of the youth of today.
With a developed friendship with founder Alex Chao of Chinese brand I Love Cho, Abley also created an in-collection collaboration that explored the notion of "be yourself", exhibition through the pure sense of artistic freedom and fun – with frilling and embellishment, to popping acid green, clashing print and adornment, Abley's Spring/Summer collection undoubtedly supported the right to be yourself and to be unafraid of personal representation and identity barriers.
With the blurring of gender identity and barriers, this season's "Messy Fun" was indeed a mess of limitations, an allowance of identity and a notion of tongue in cheek fantasy against the Monday morning blues. For Bobby Abley, Fashion does not need to be boring, and for Spring/Summer 18, onlookers played witness to a seasonal collection of nothing but fun.
Words: Jasmine Banbury 
Photos: Justyna Radon