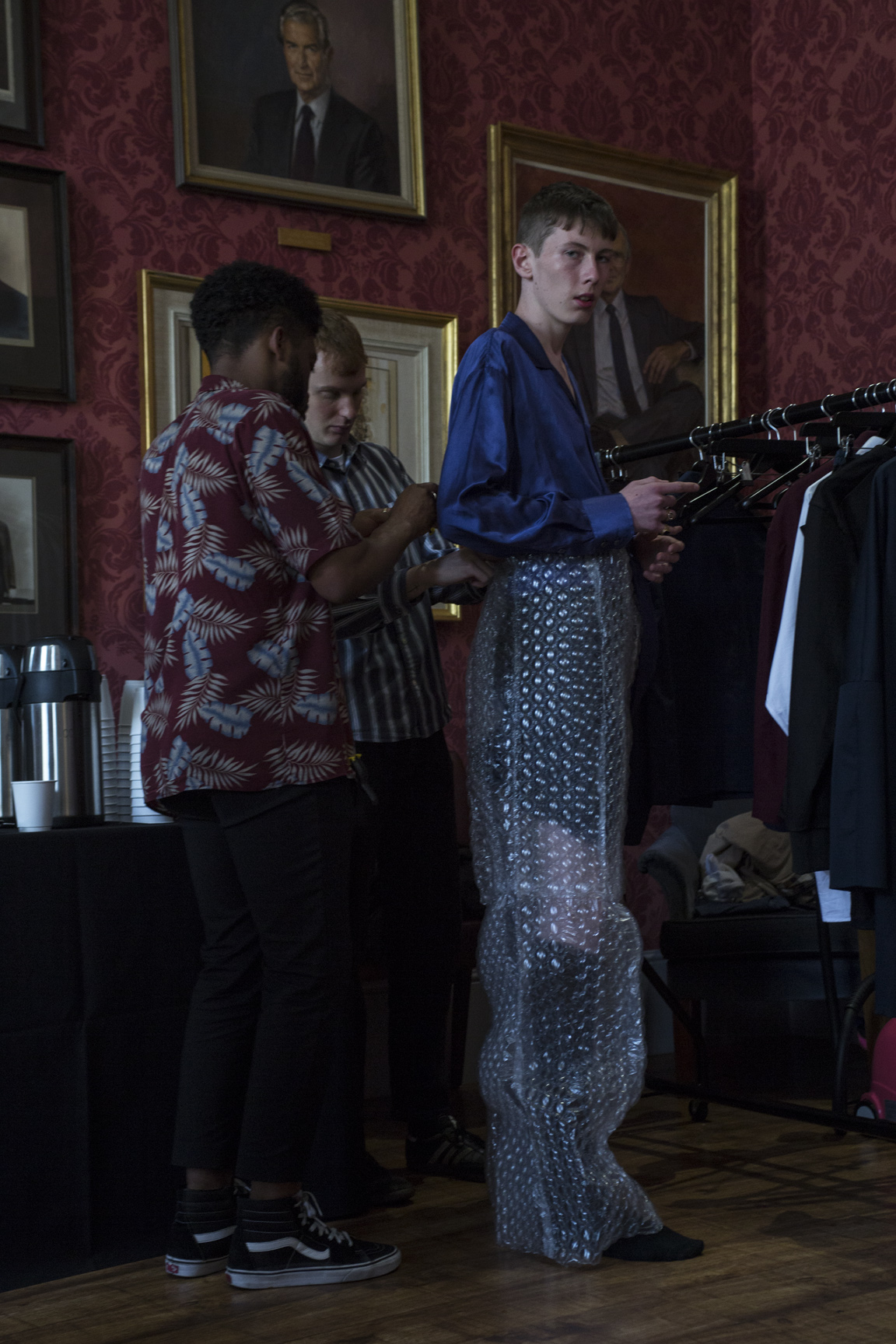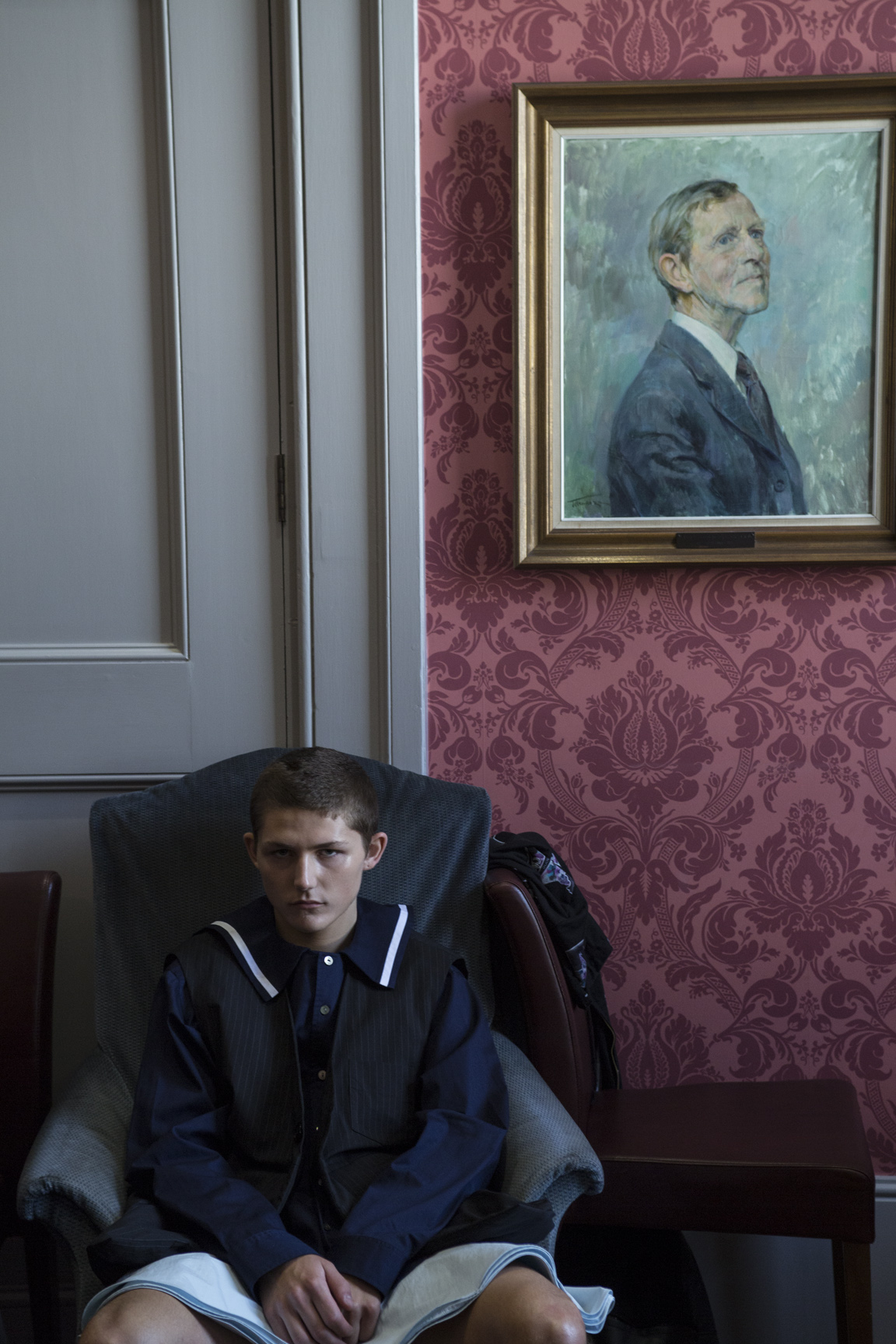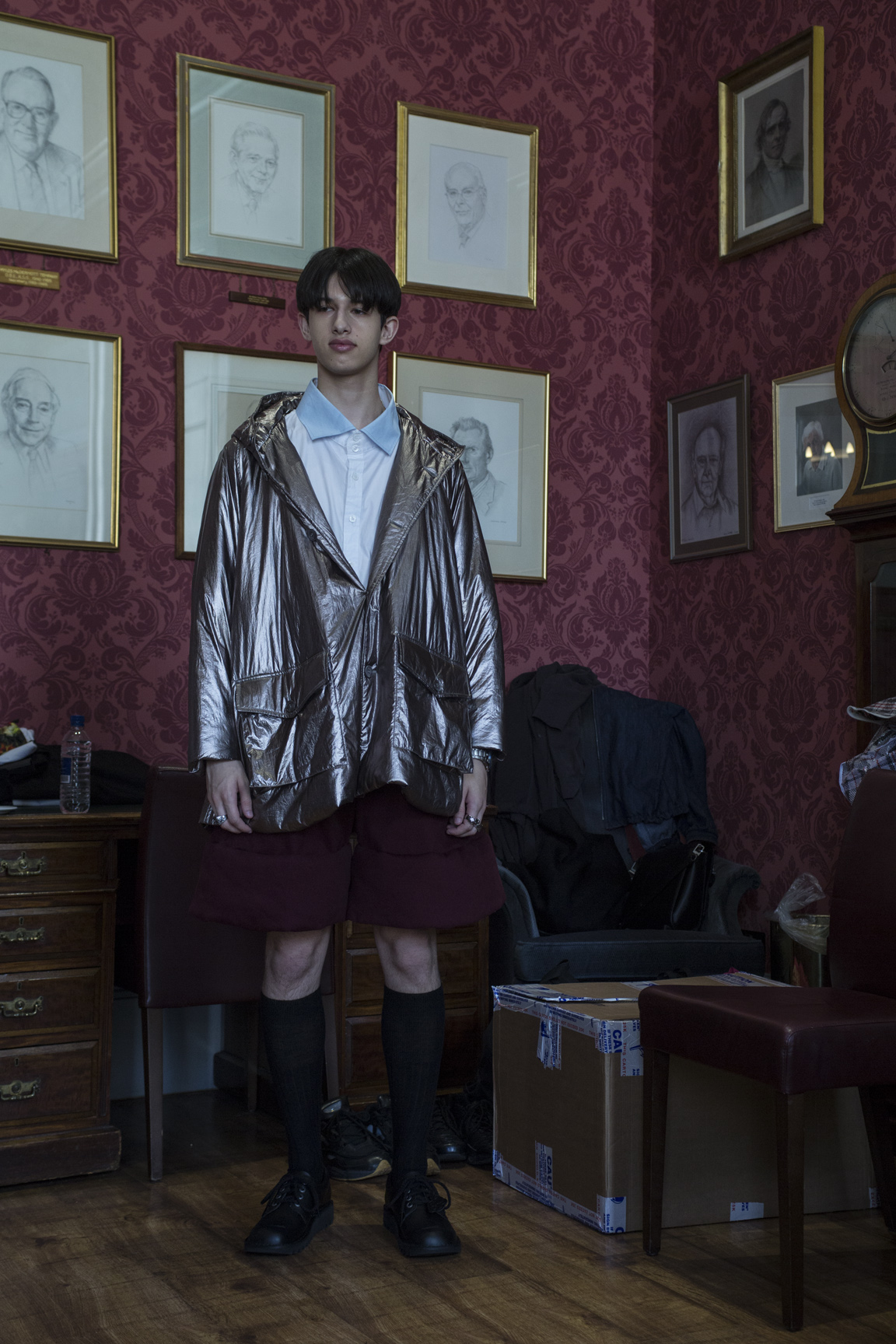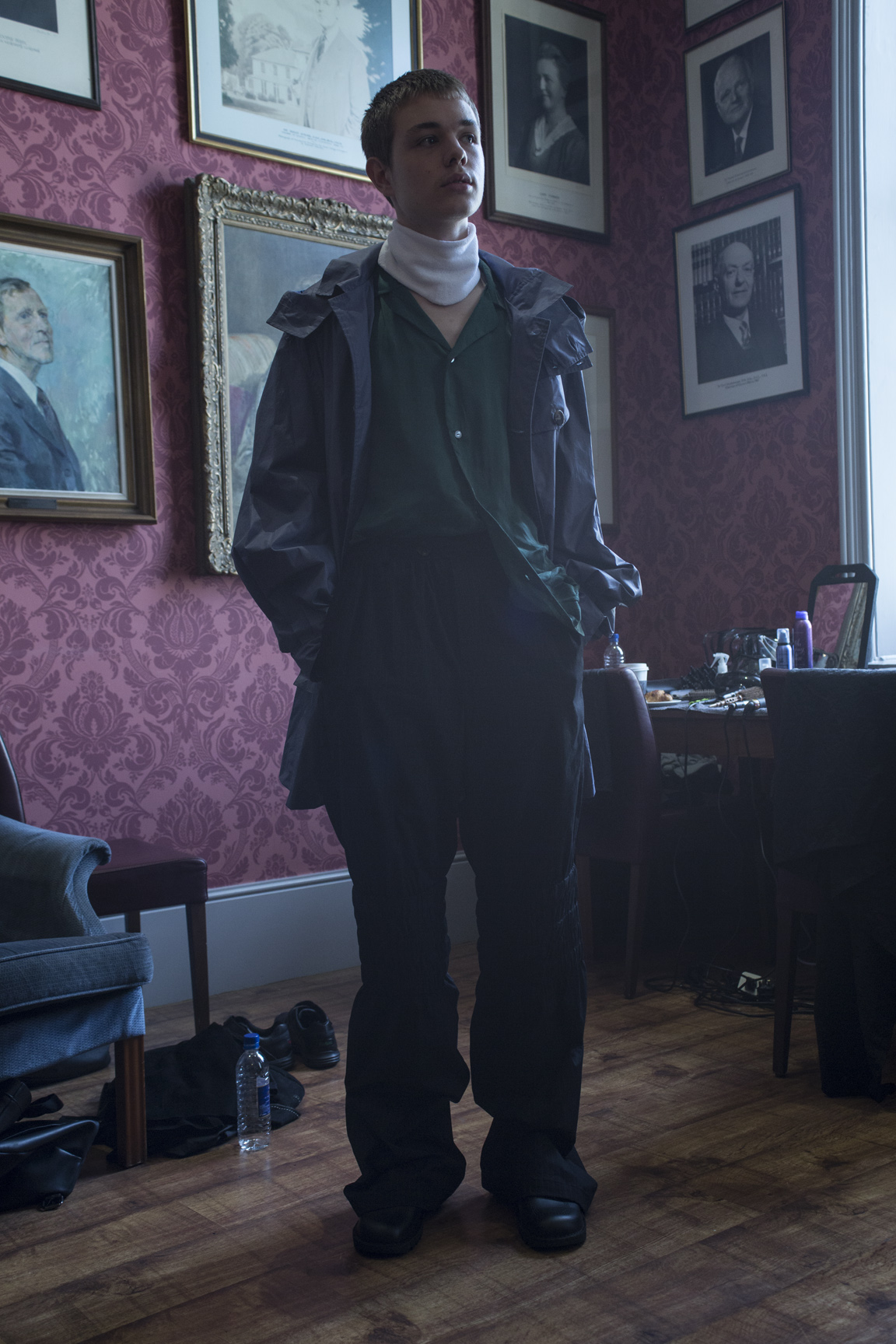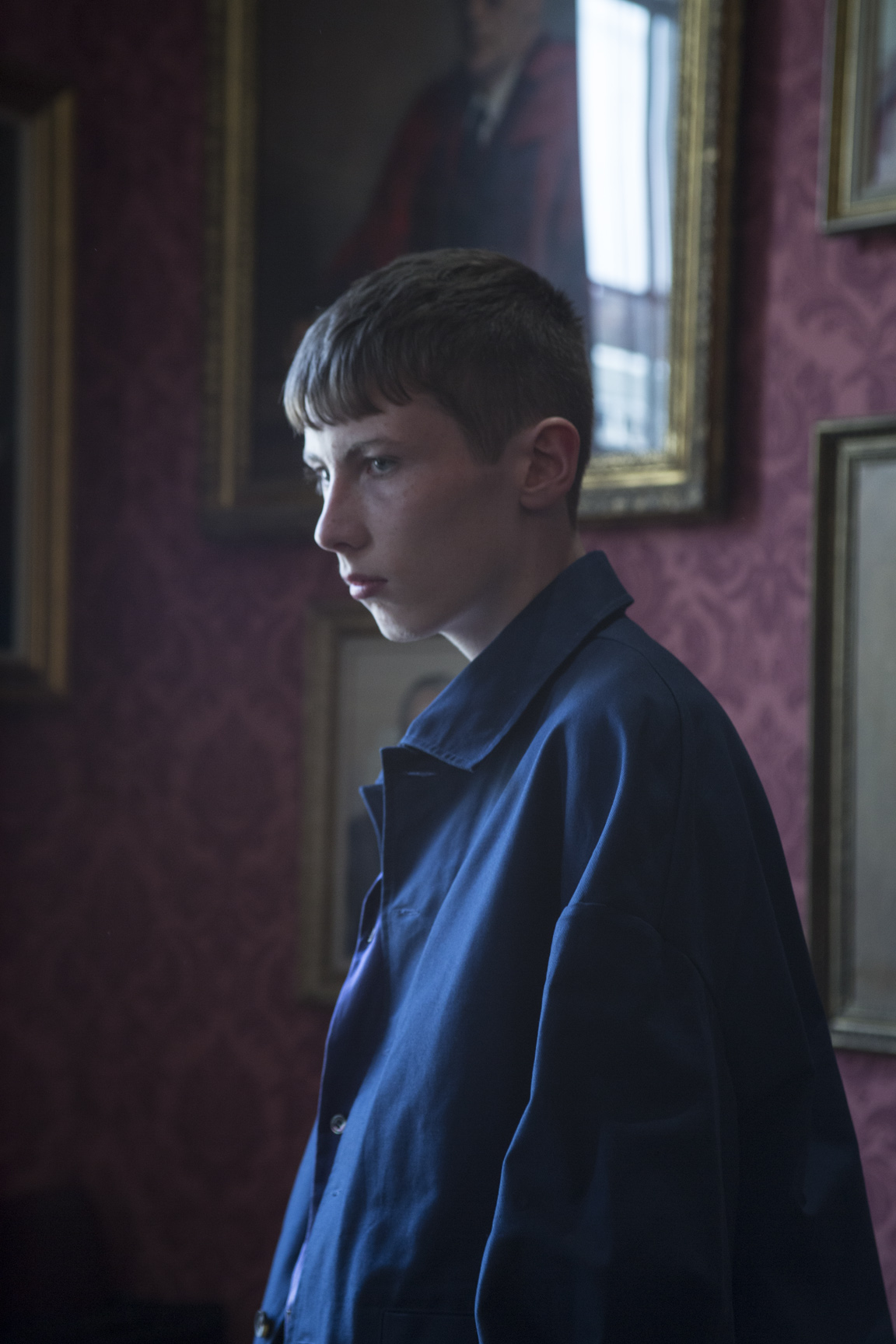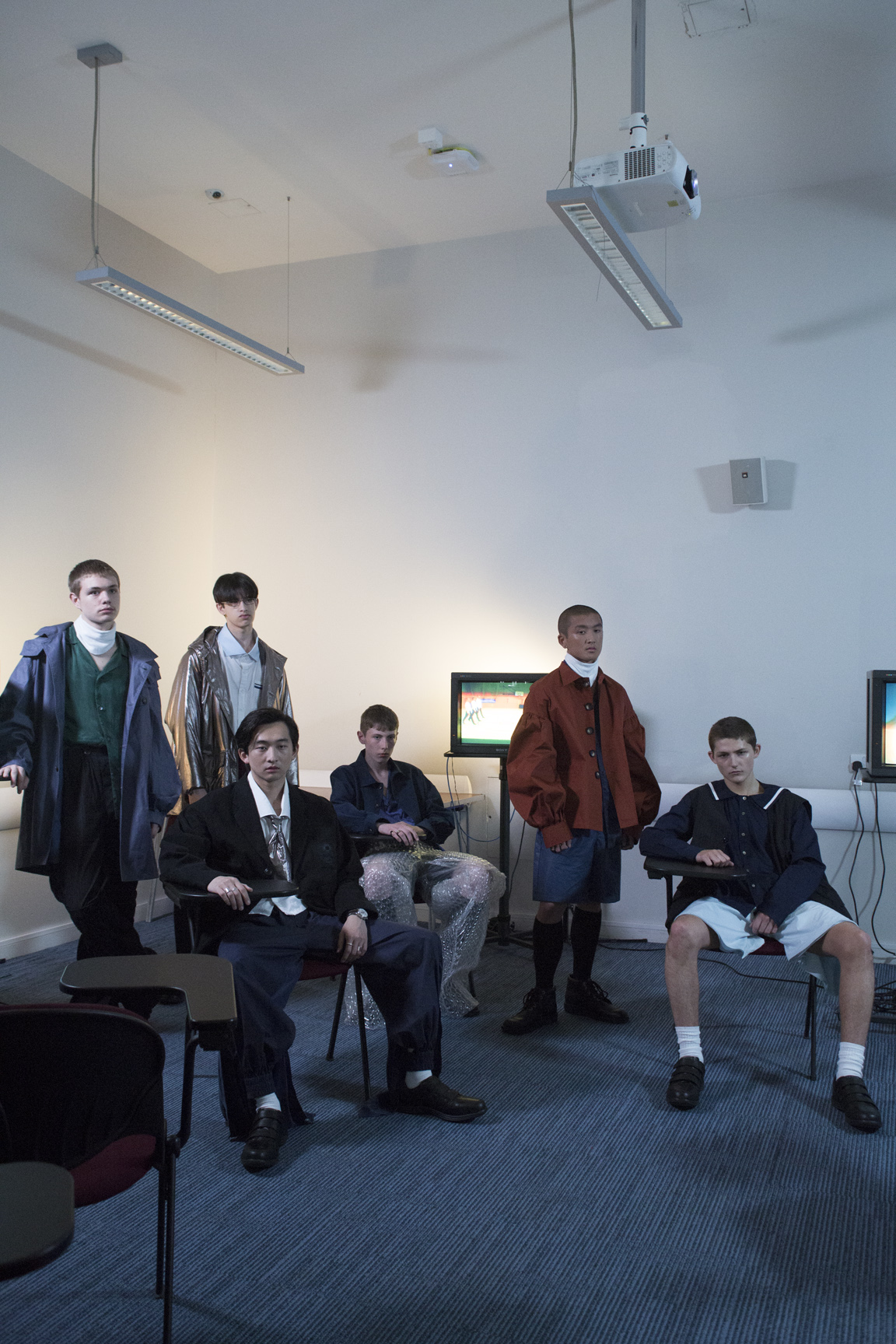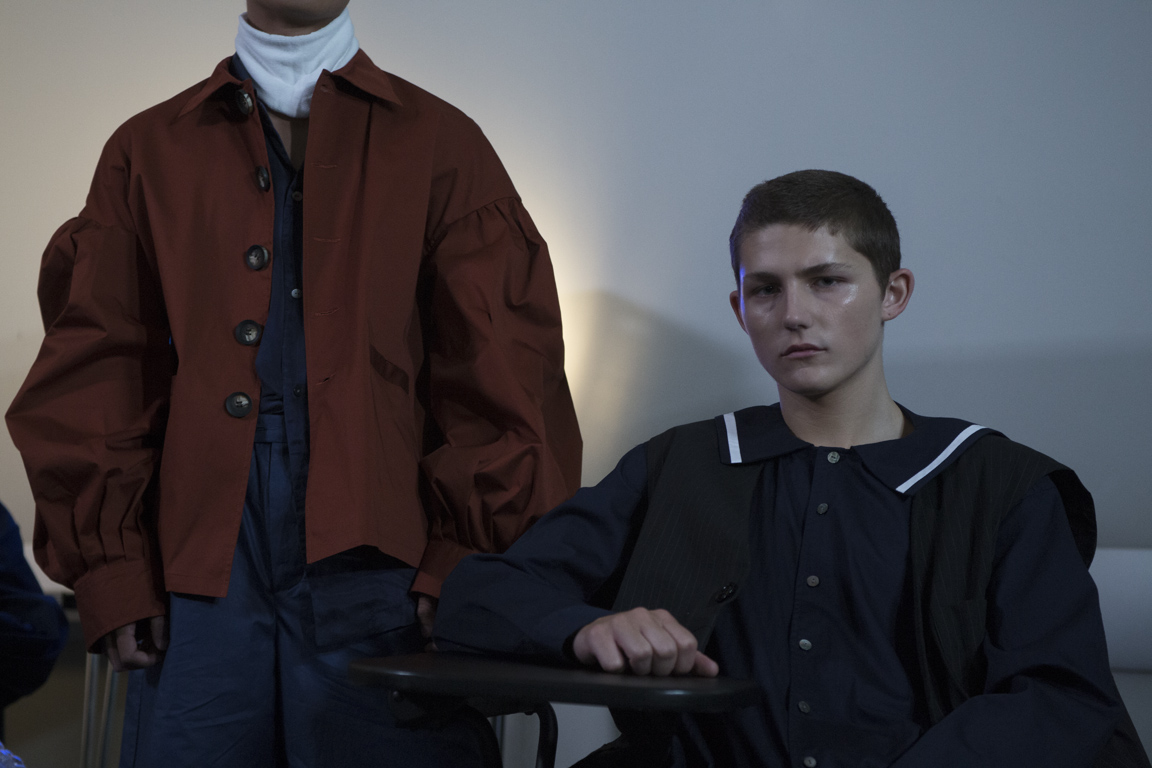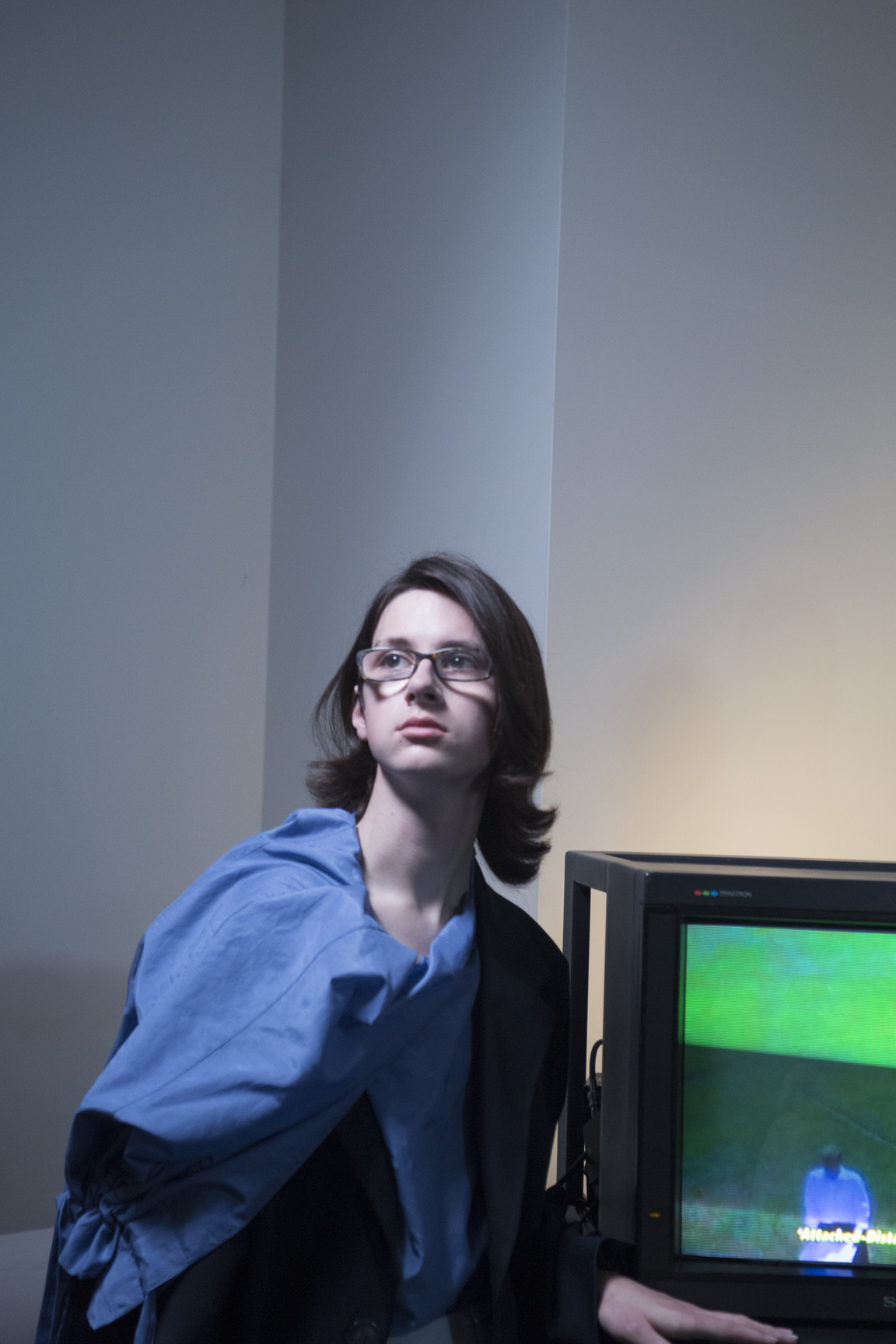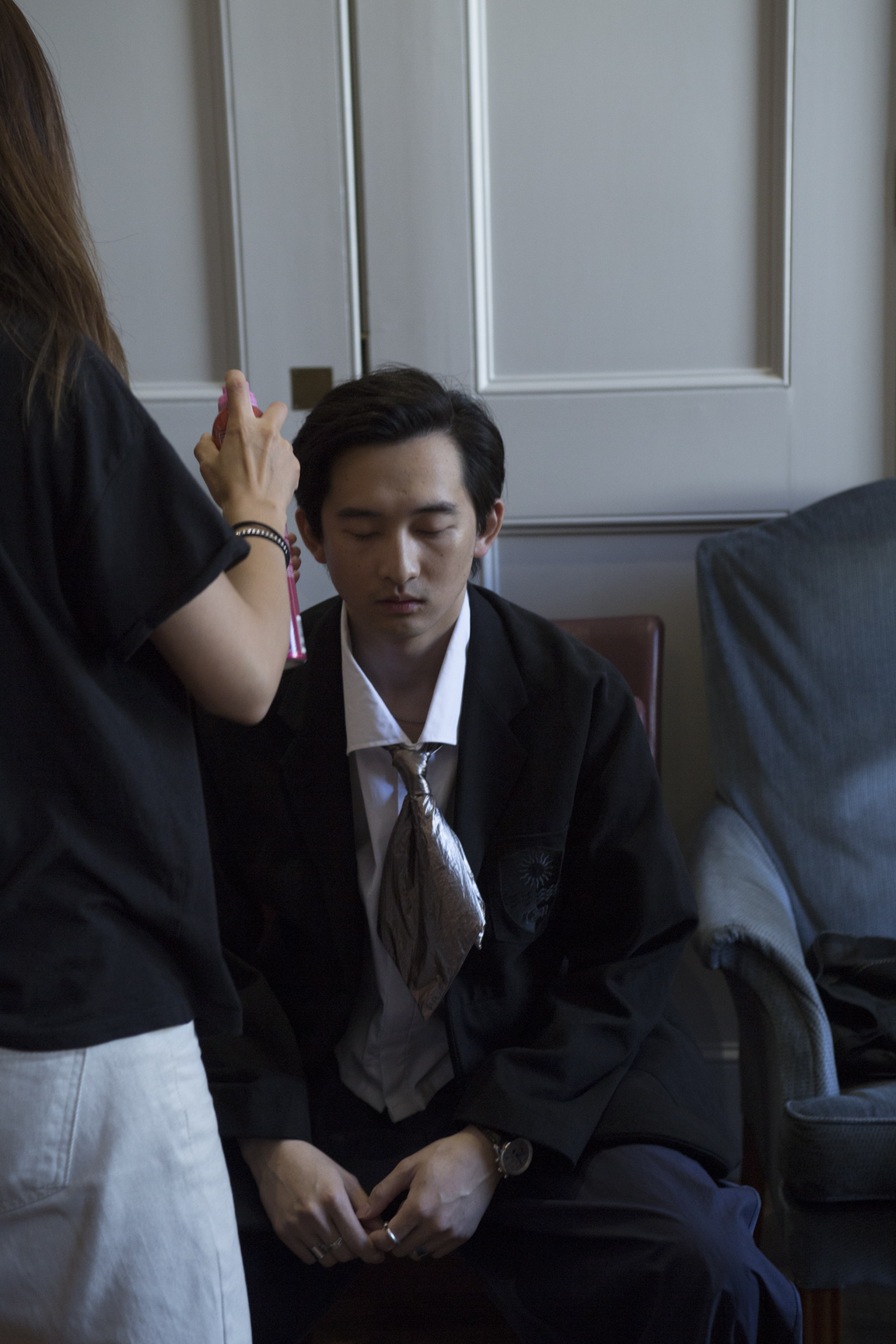 We spoke to Shanpeng Wong, one half of design duo Danshan at the presentation of their third collection for Spring/Summer 2018. Together, we began to uncover the depth behind the concept 'Learning with Danshan', a thought provoking collection.
Shan explained the importance to him of recognising the continuing evolution of gender in modern society, not only by exploring the typical roles and expectations of each gender but more importantly focusing upon the individual experiences encountered throughout one's life and how societal institutions, such as school can harbour this.
Through this collection Danshan encourages you to cast your mind back to your school days, having consciously chosen a classroom in King's College, filled with traditional school desks, 90s box tvs and glasses of milk. Successfully creating an immersive experience for their audience, a looping animation resembling vulnerability and strength, an overarching theme of the collection.
Danshan recognise both the constraints of expression but also the equality that school uniform can create, describing it as "a sublime paradox of both growth and social camouflage." The typical idea of school uniform formed the design basis of the collection, adapted and modernised to address the issues in hand.
Acting as a continuation of their previous two LFWM collections by both drawing similar parallels to different aspects of a man's life. Danshan's third collection, Spring/Summer 2018 relates to a male's physical interaction with others. This is not a crude or suggestive concept, instead it touches on the gentle everyday intimacy that men can often judged for. Shan posed the question "Why should men not be able to hold hands or link arms with friends without feeling awkward?" Danshan spliced the arms of their blazers in order to accommodate for this concept, so men, whilst wearing the pieces, can comfortably interlink arms, shorts and jackets were also padded for hugging.
Societal expectations often create suggested ideas of masculinity that Shan suggests men feel obliged to conform to, he gave us an additional example, speaking from experience he tells us that quite often men often feel the pressure to be the provider of support and comfort for others and when they receive it back it feels unnatural. He is striving to encourage men to open up and allow themselves to feel vulnerable. The collection beholds the statement: "DANSHAN know that vulnerability is strength."
Little by little Danshan are striving to do their part in the questioning and challenging of gender behaviours through their design. We wish them the best of luck on their venture.
Words: April Edgar
Photographer: Justyna Radon