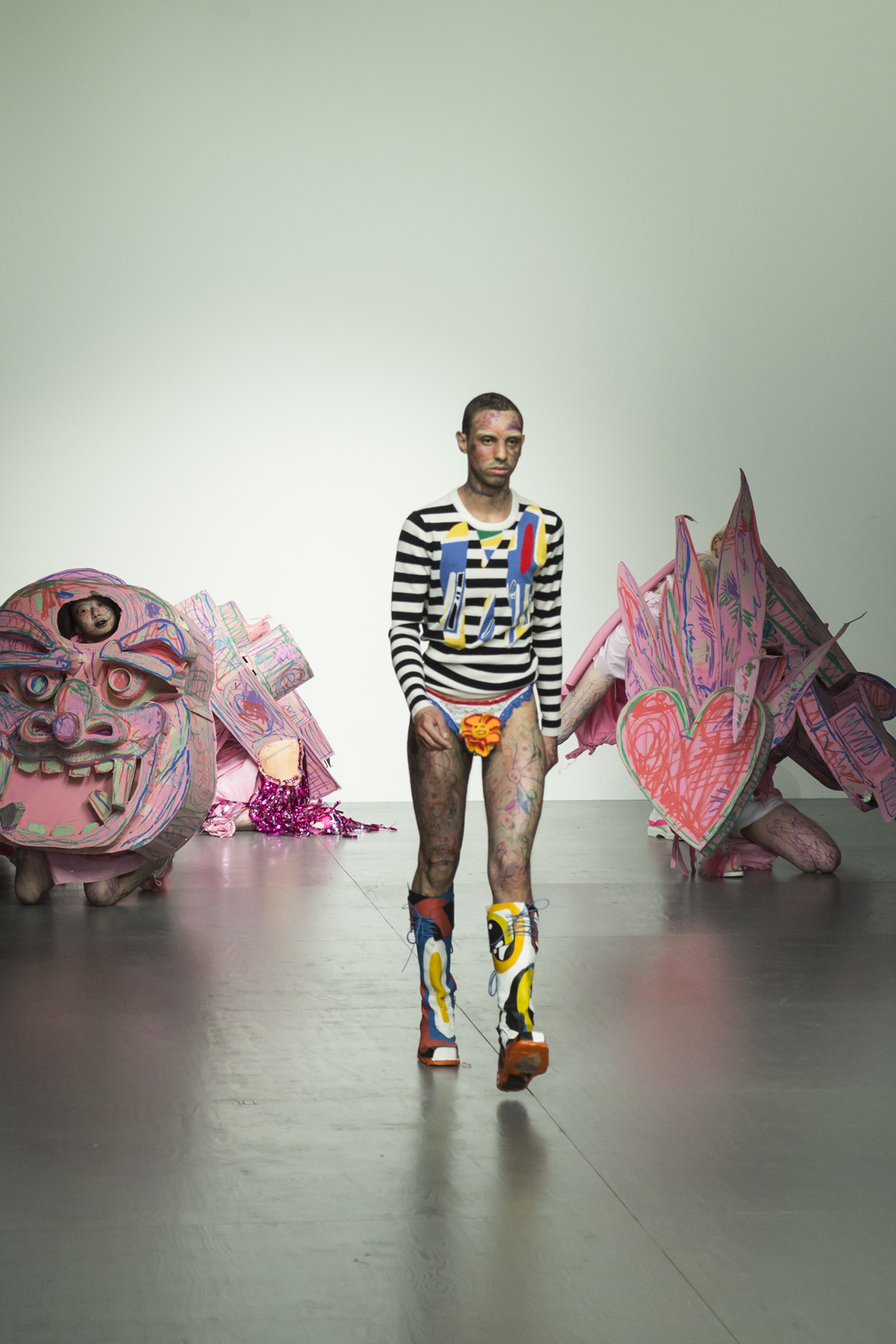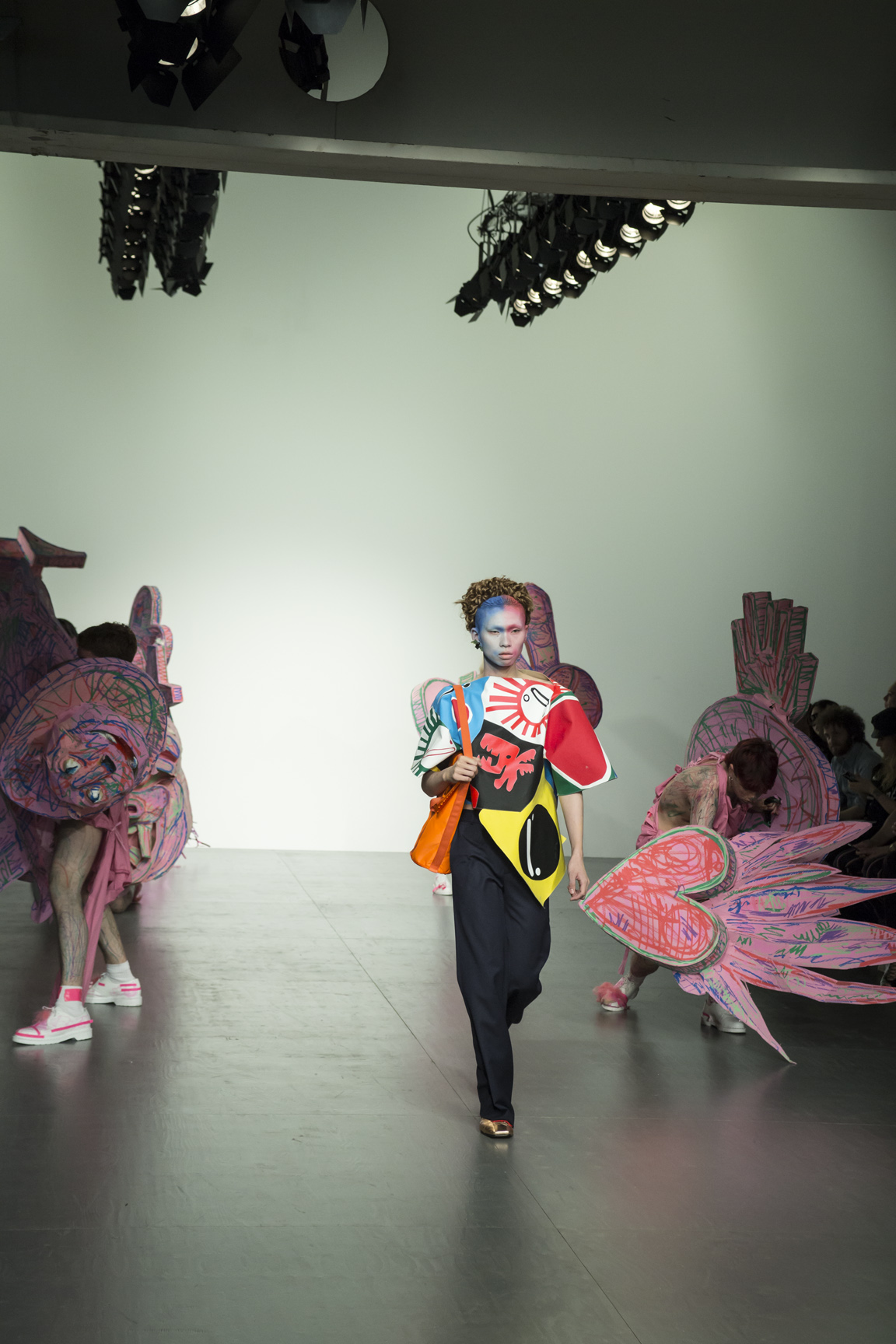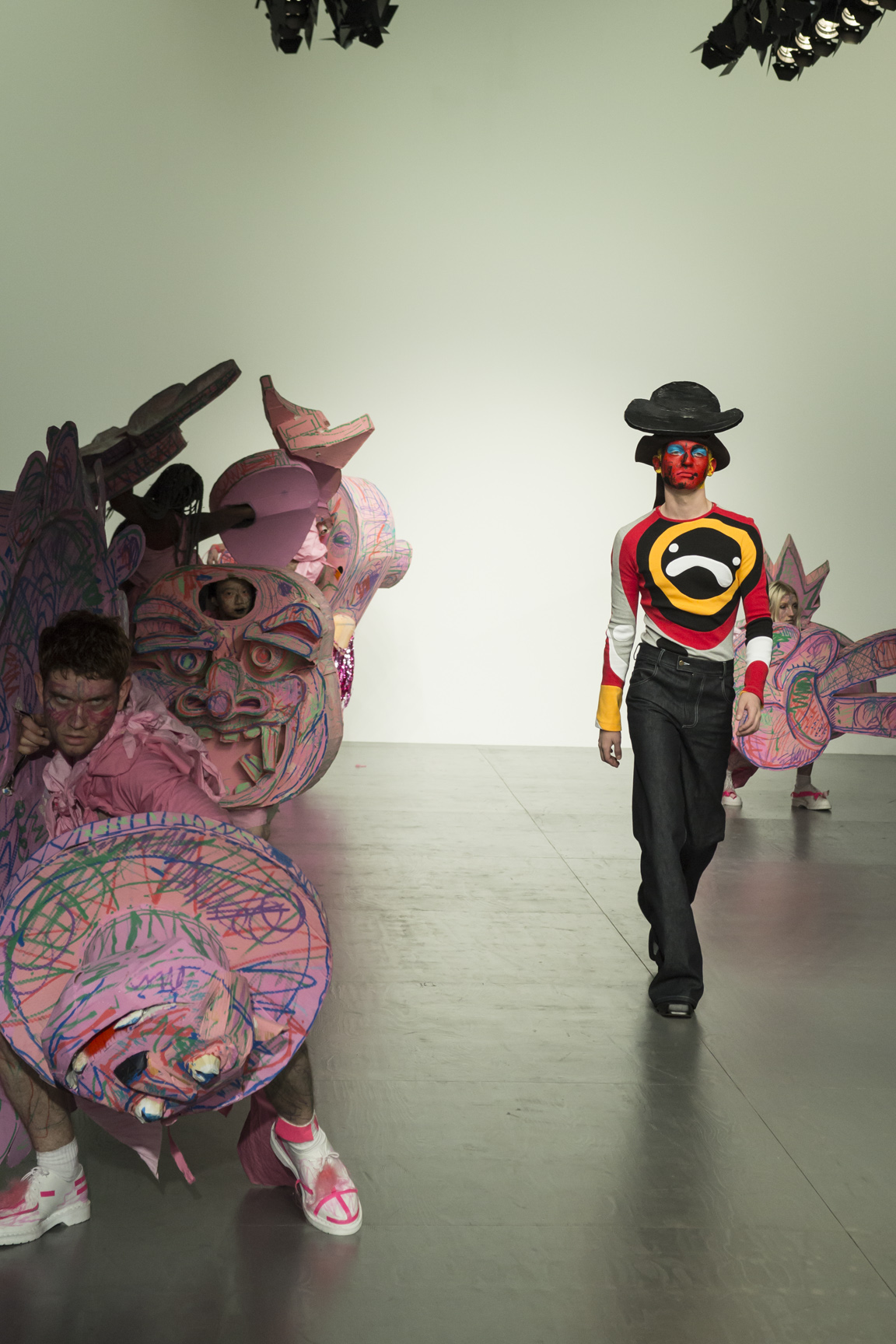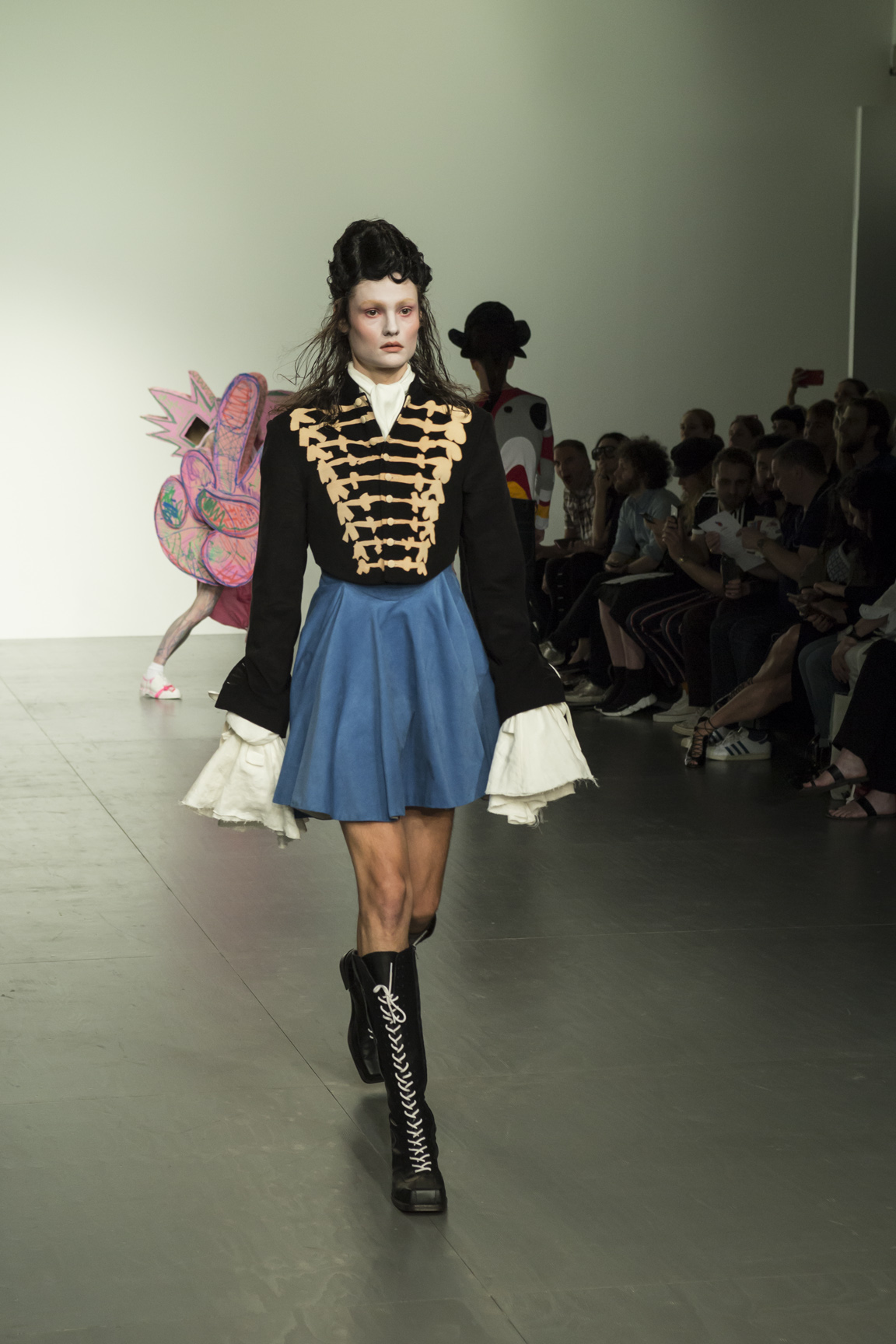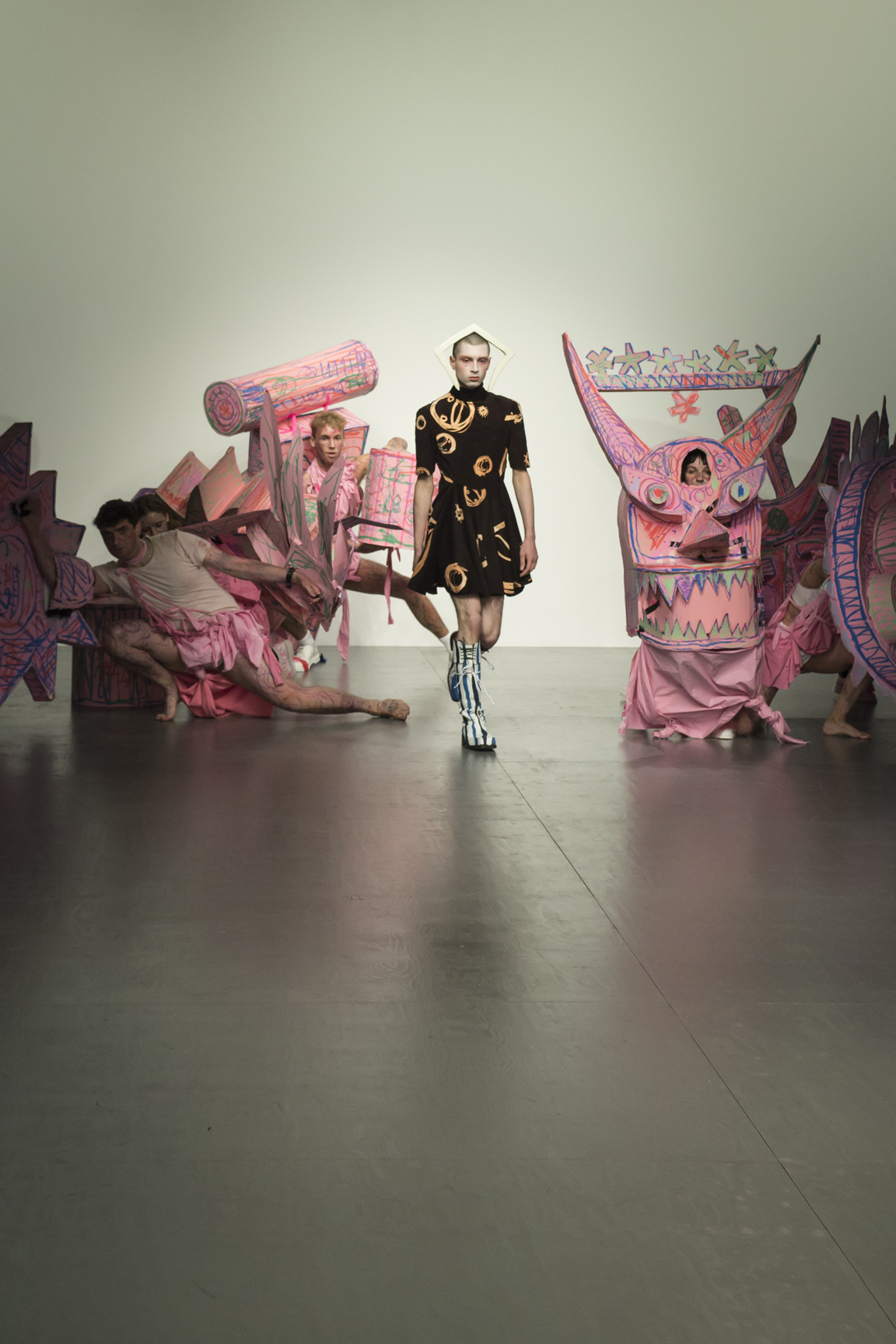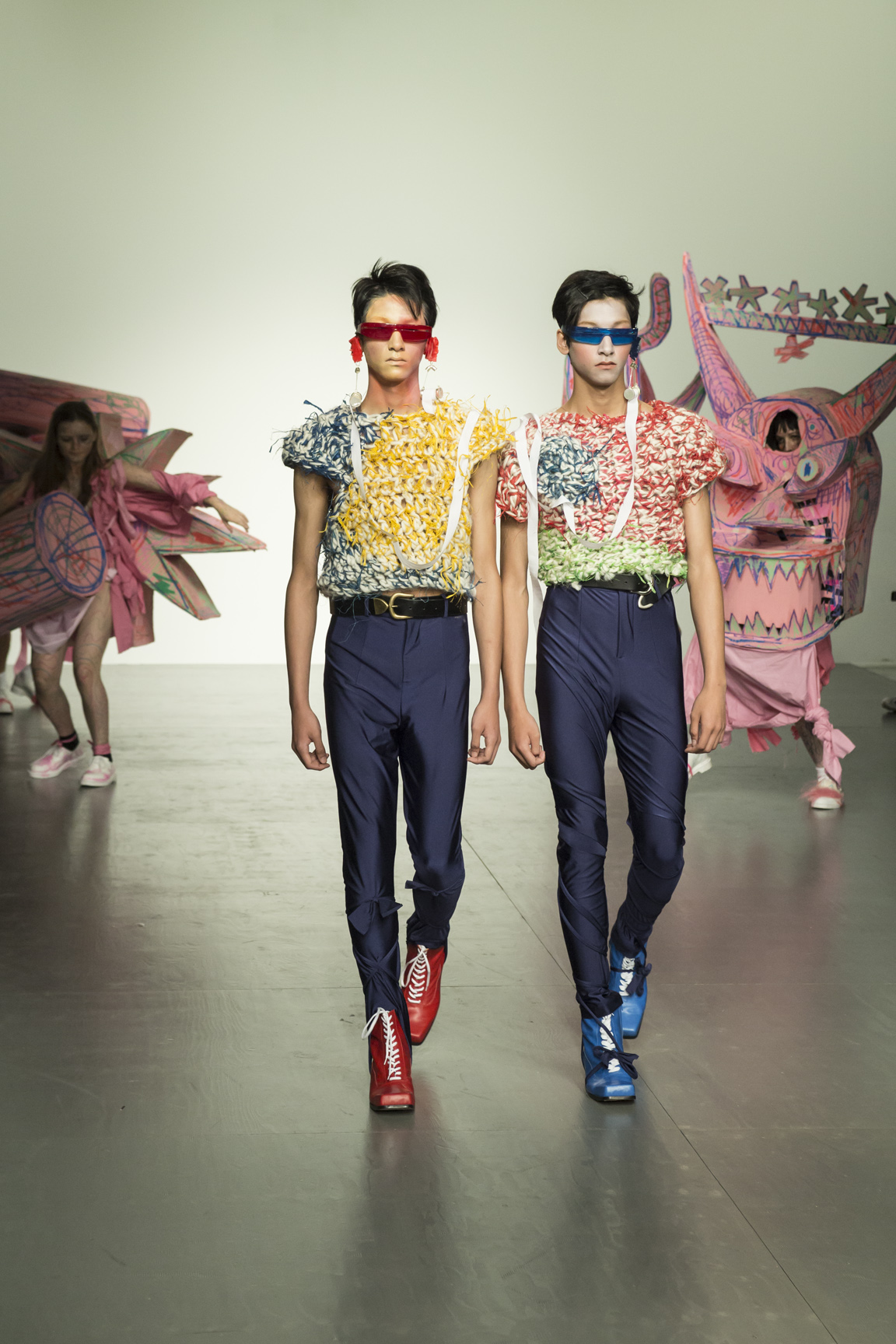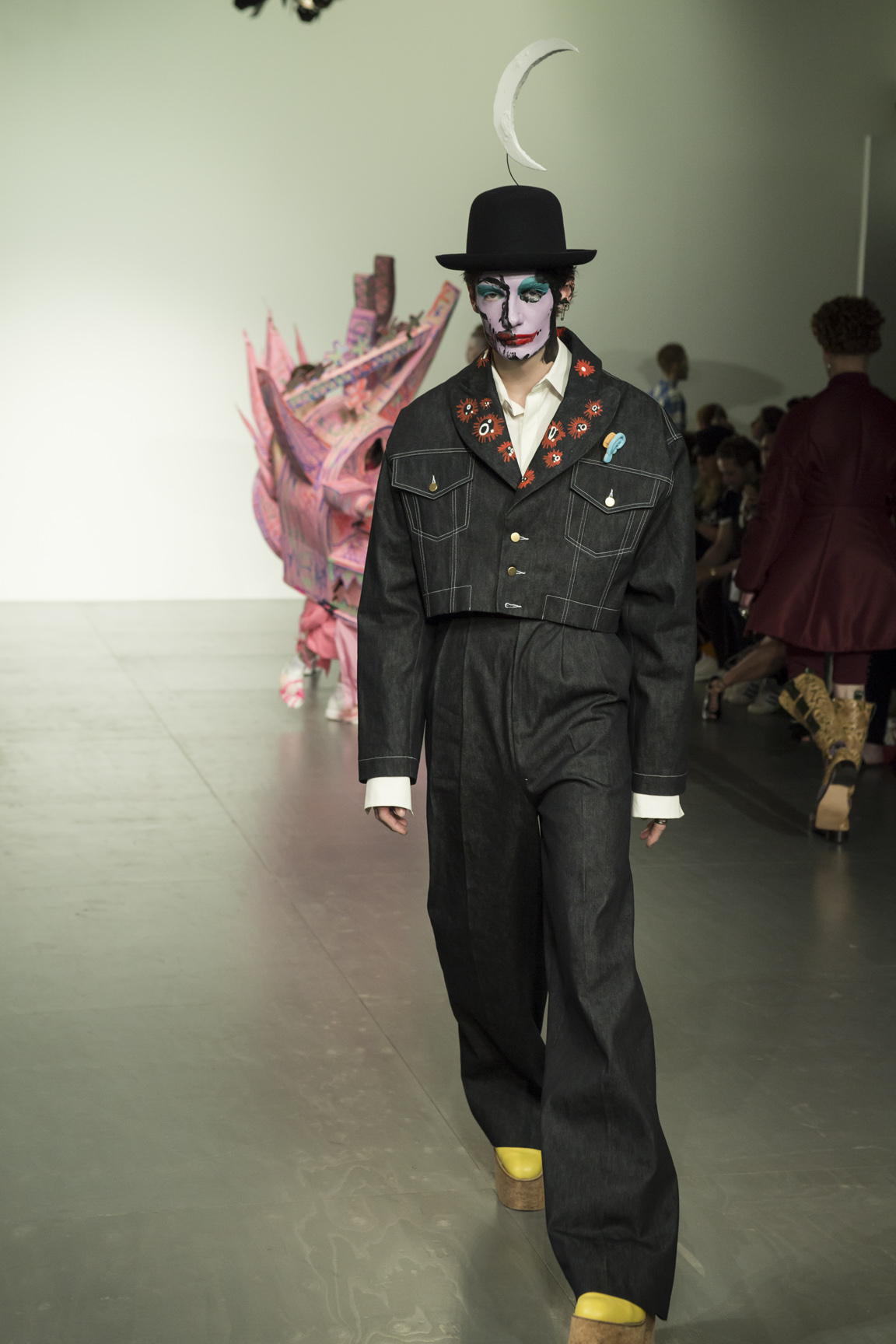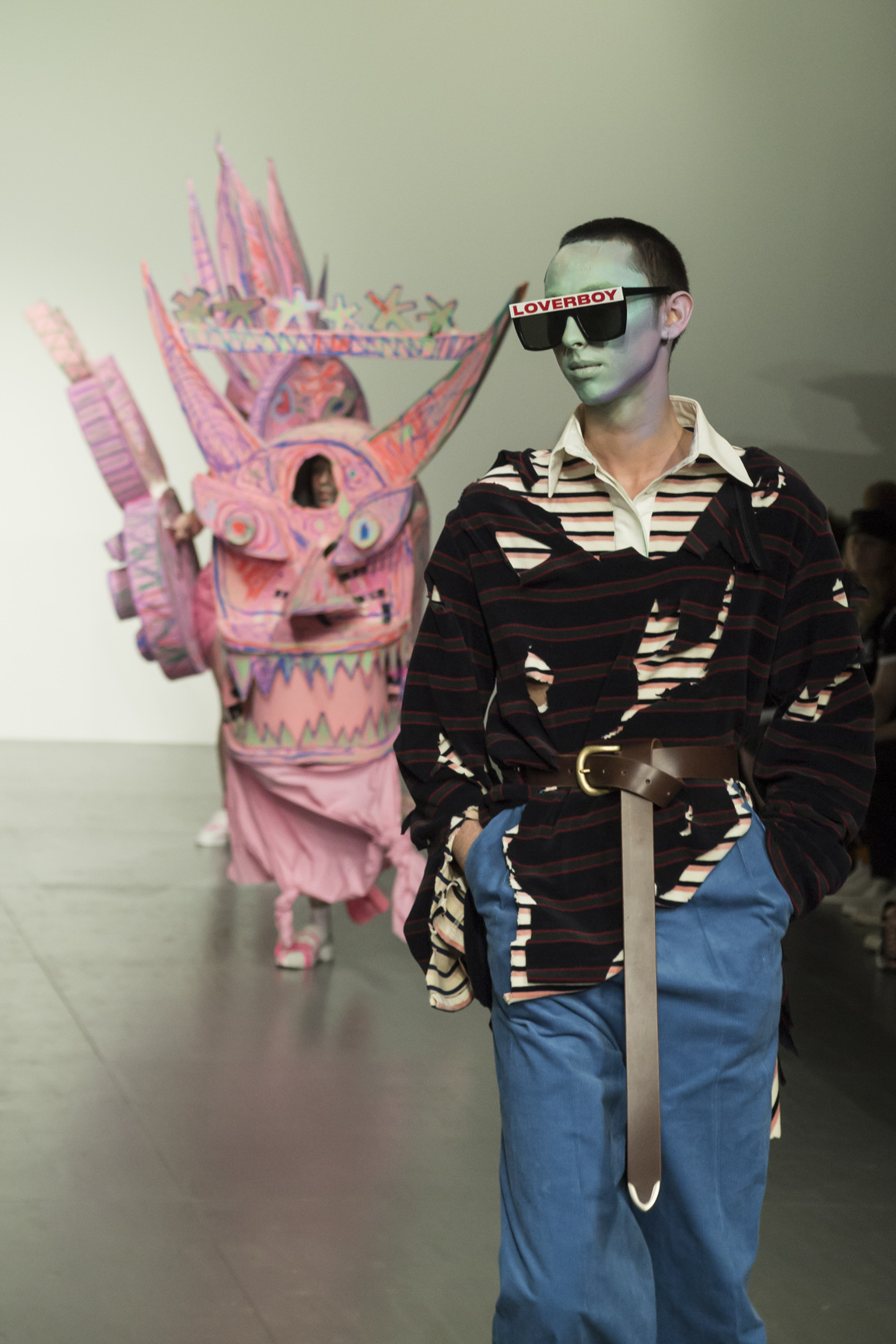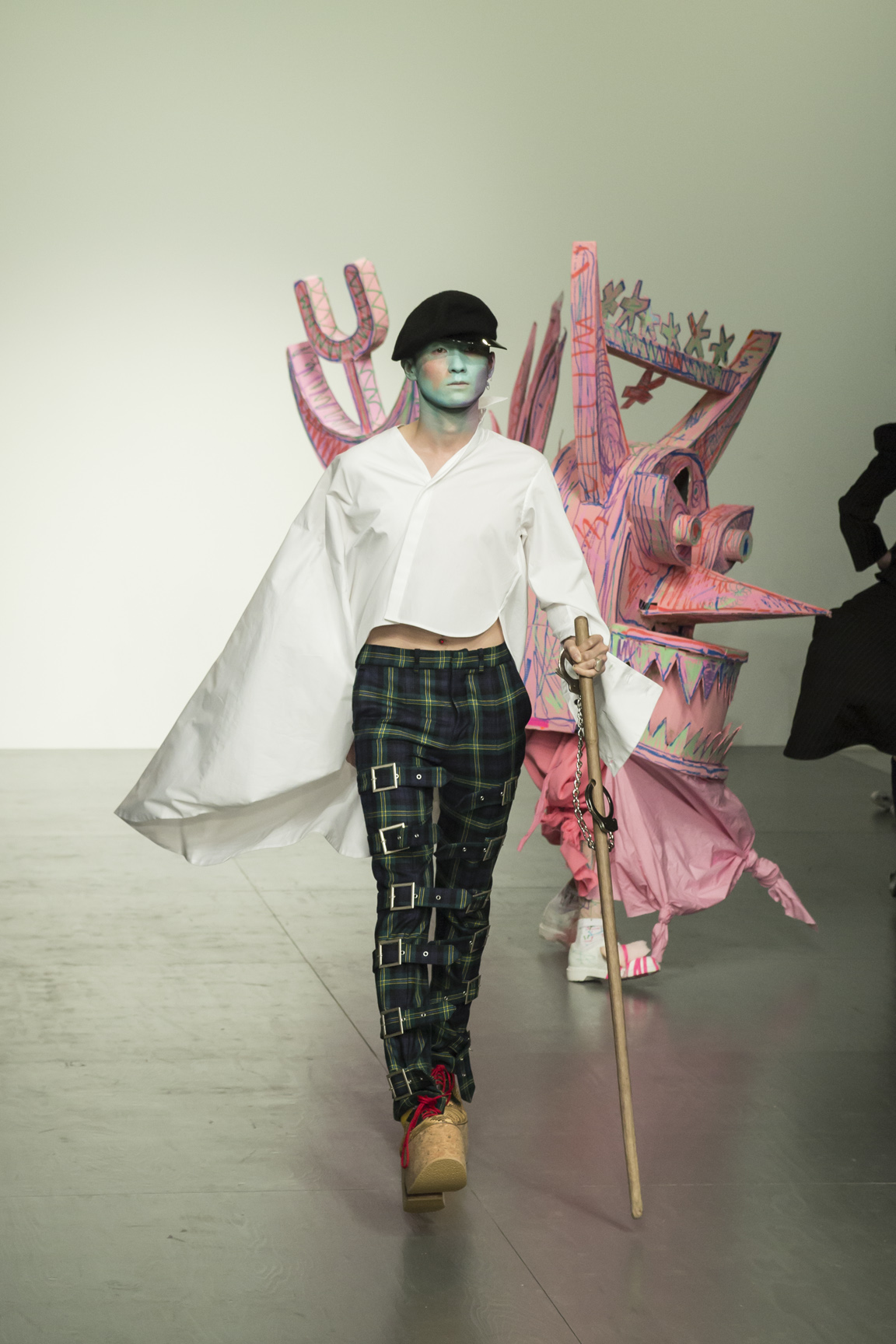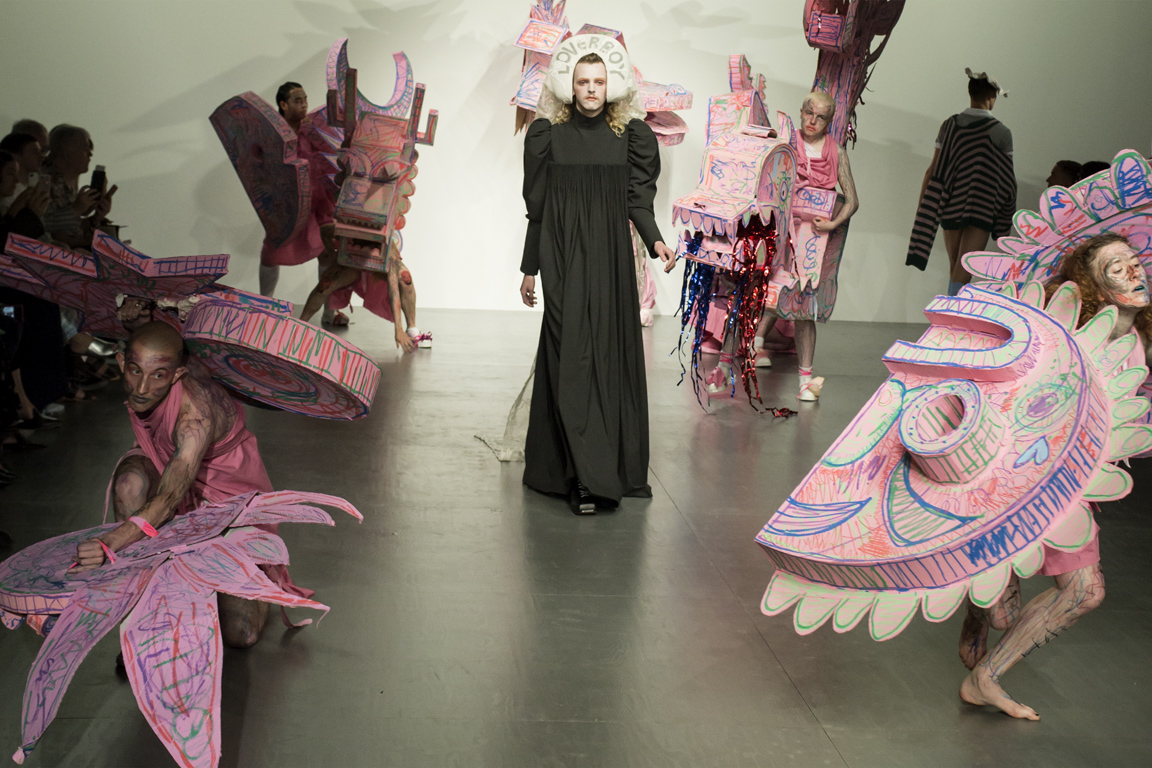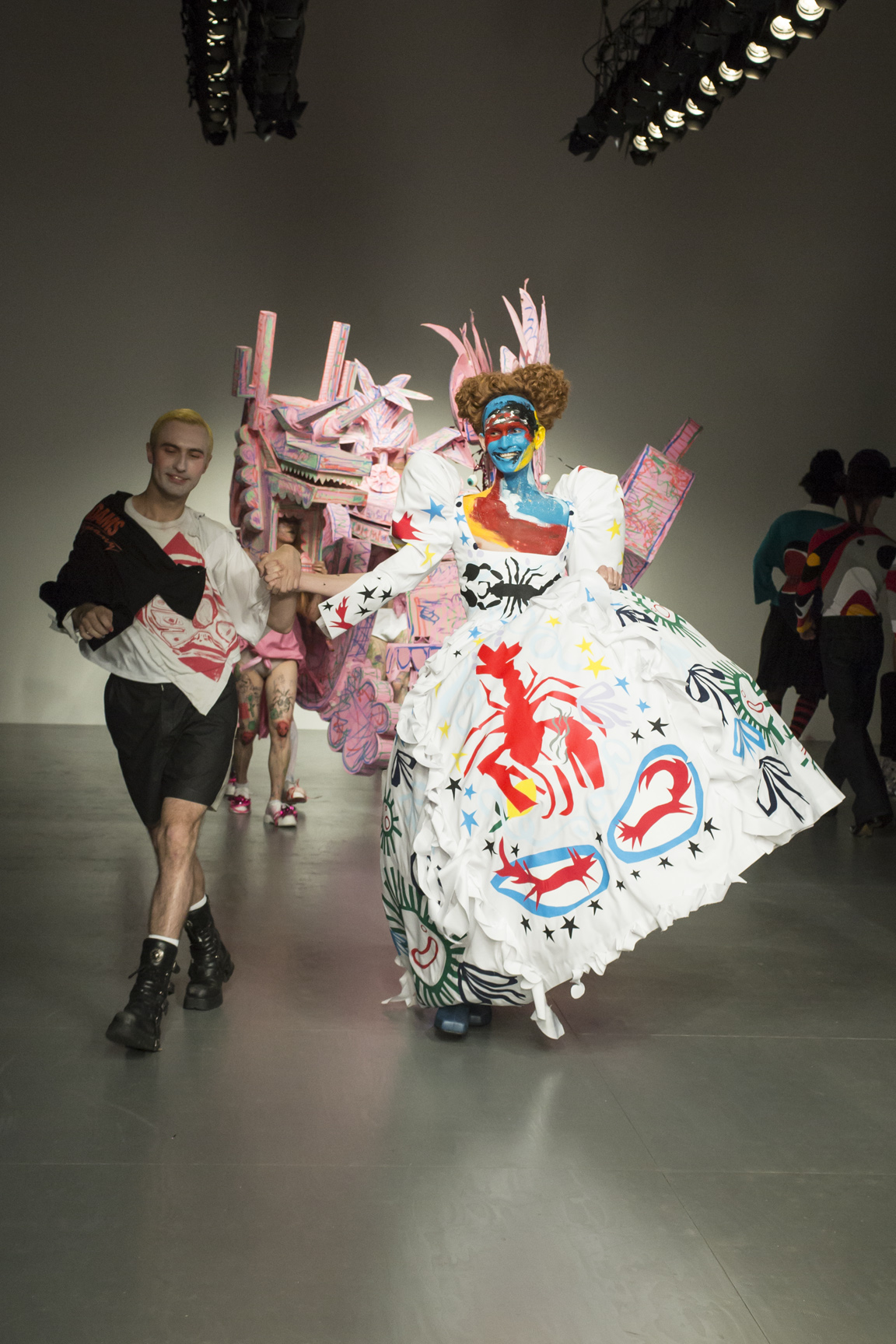 There's something special that surrounds fashion week in London. Each designer has a certain flair of creativity that it is unique for the city, taking it apart from all the others. Charles Jeffrey's first show as a Fashion East alumni depicted all that is best about designers in London. It was protest full of celebration – a party; a signature of the Loverboy brand.
Elements of tailoring, pinstripes, tartan and platforms brought together Jeffrey's vision of rebellion. With a theme of debauchery his unison of flamboyant characters put on a joy of a show. Jeffrey's ode to Vivienne Westwood and John Galliano weren't his only references – he continued to take inspiration from London club kids from the 80's as well as Mattise Hogarth's "A Rake's Progress".
It is through collaboration that the current fashion kids continue to grow, and Jeffrey is known for his love of togetherness with this season being no different. He called to Theo Adams for his signature dance troupe, and brought long time friend Jack Appleyard for the 'end of show bow' as a sign of appreciation – something not many do.
Words: Daniela Suarez
Photographer: Justyna Radon