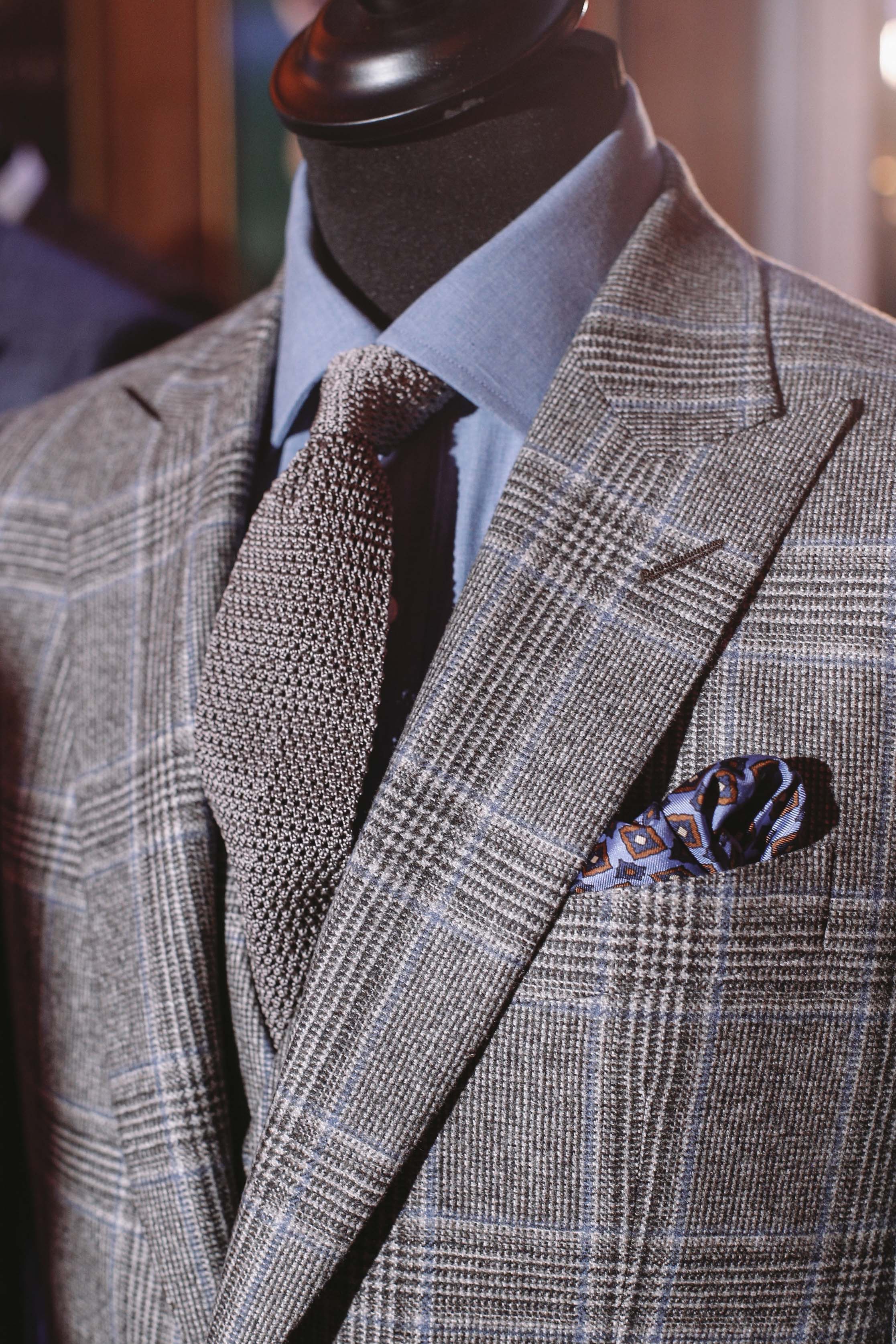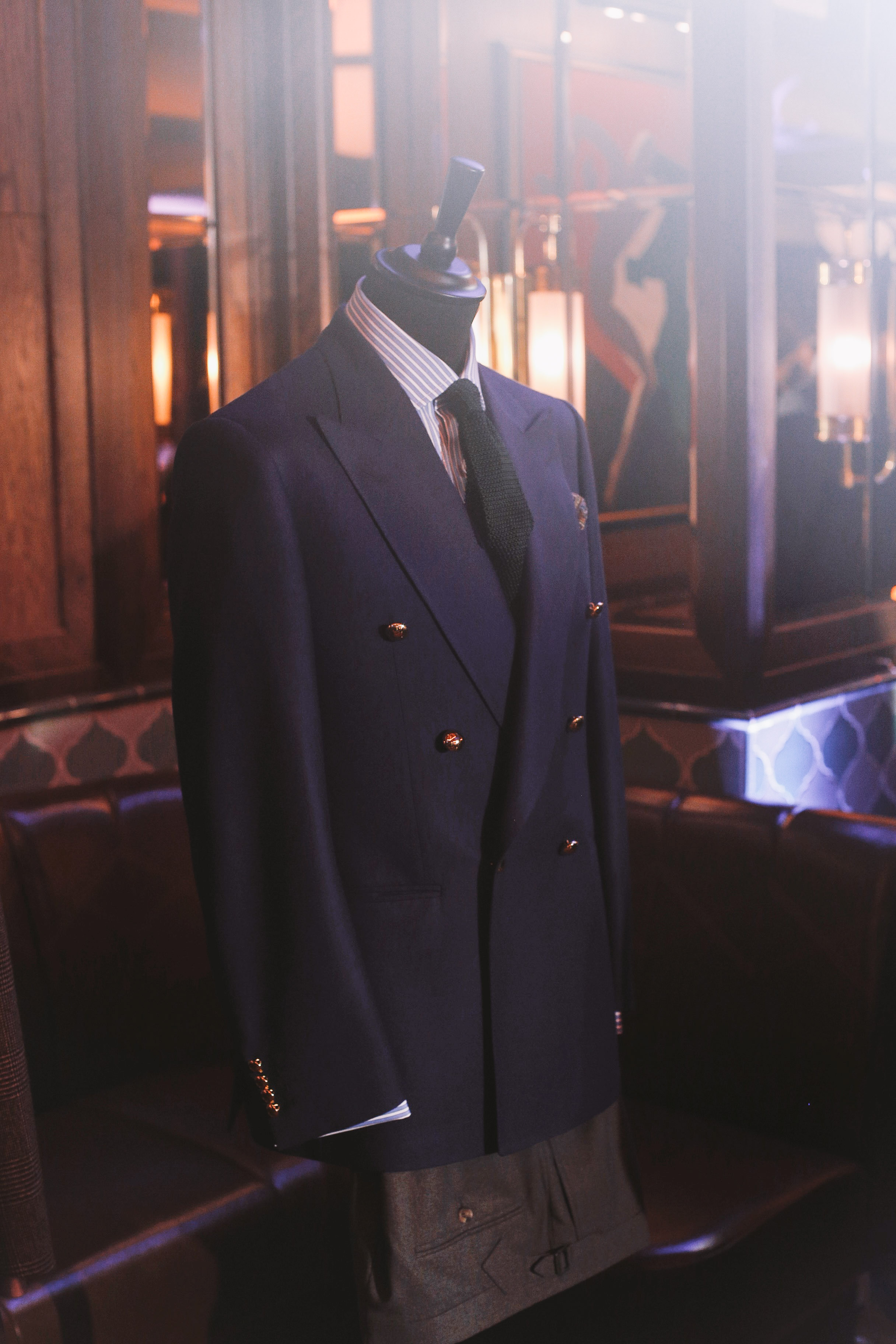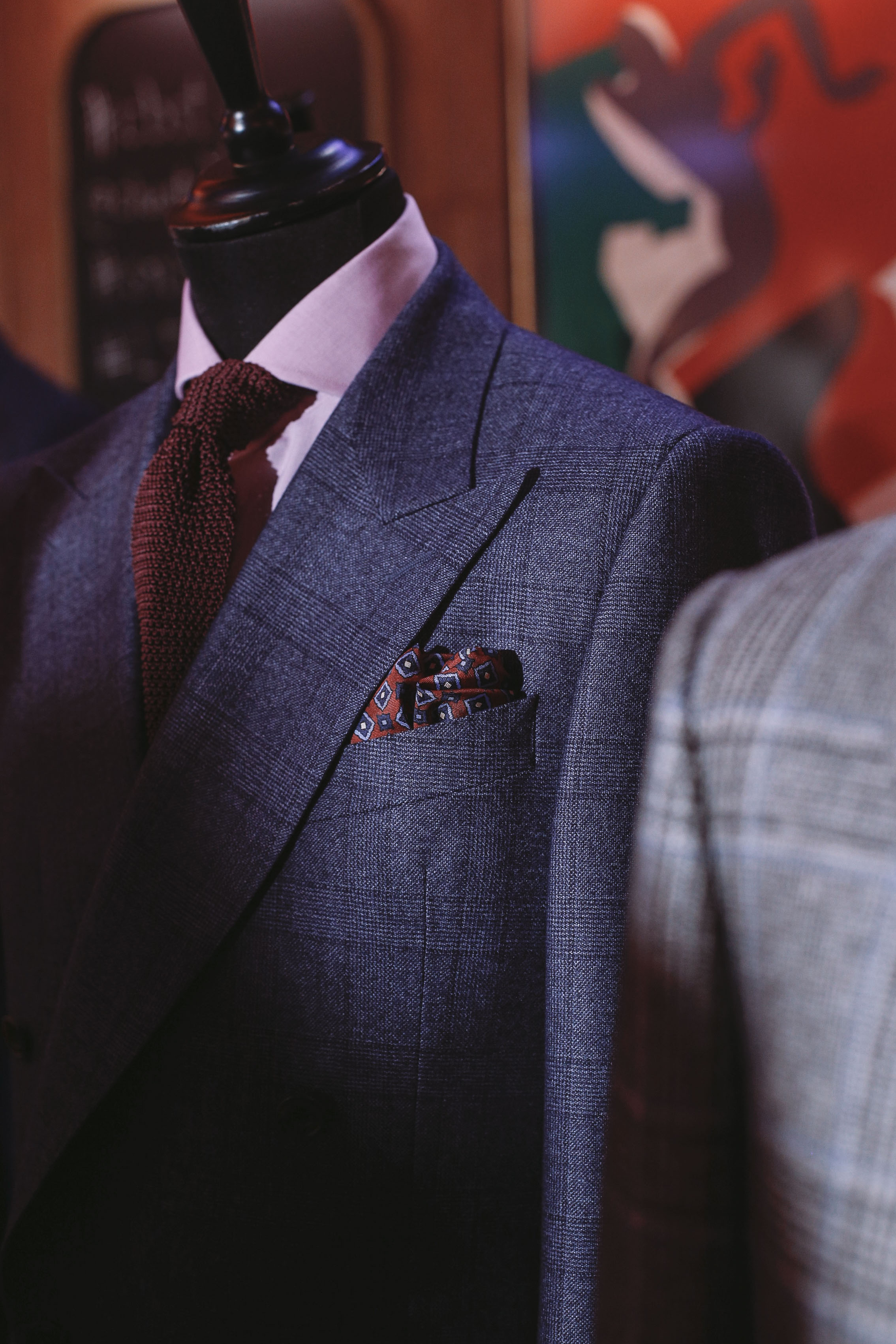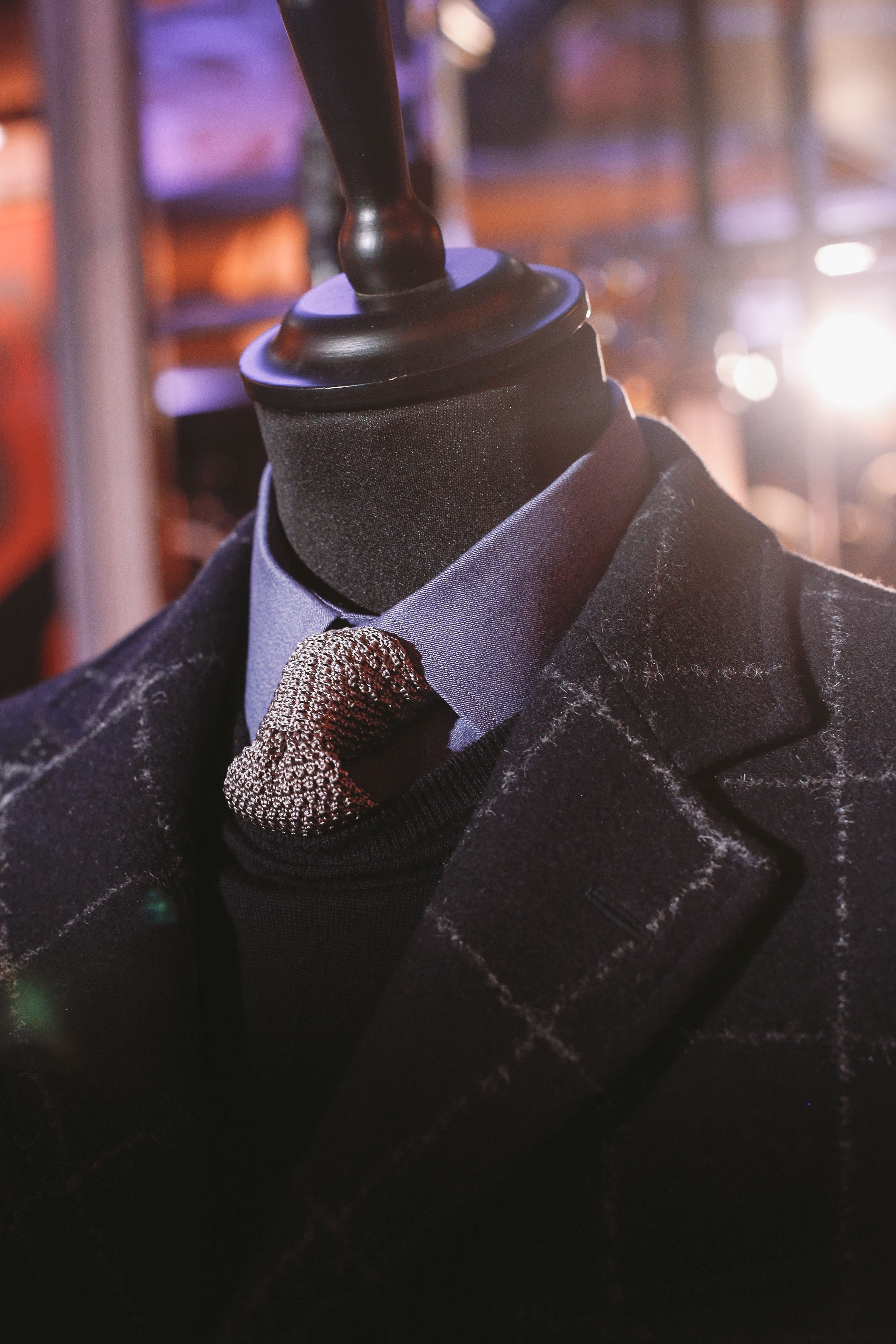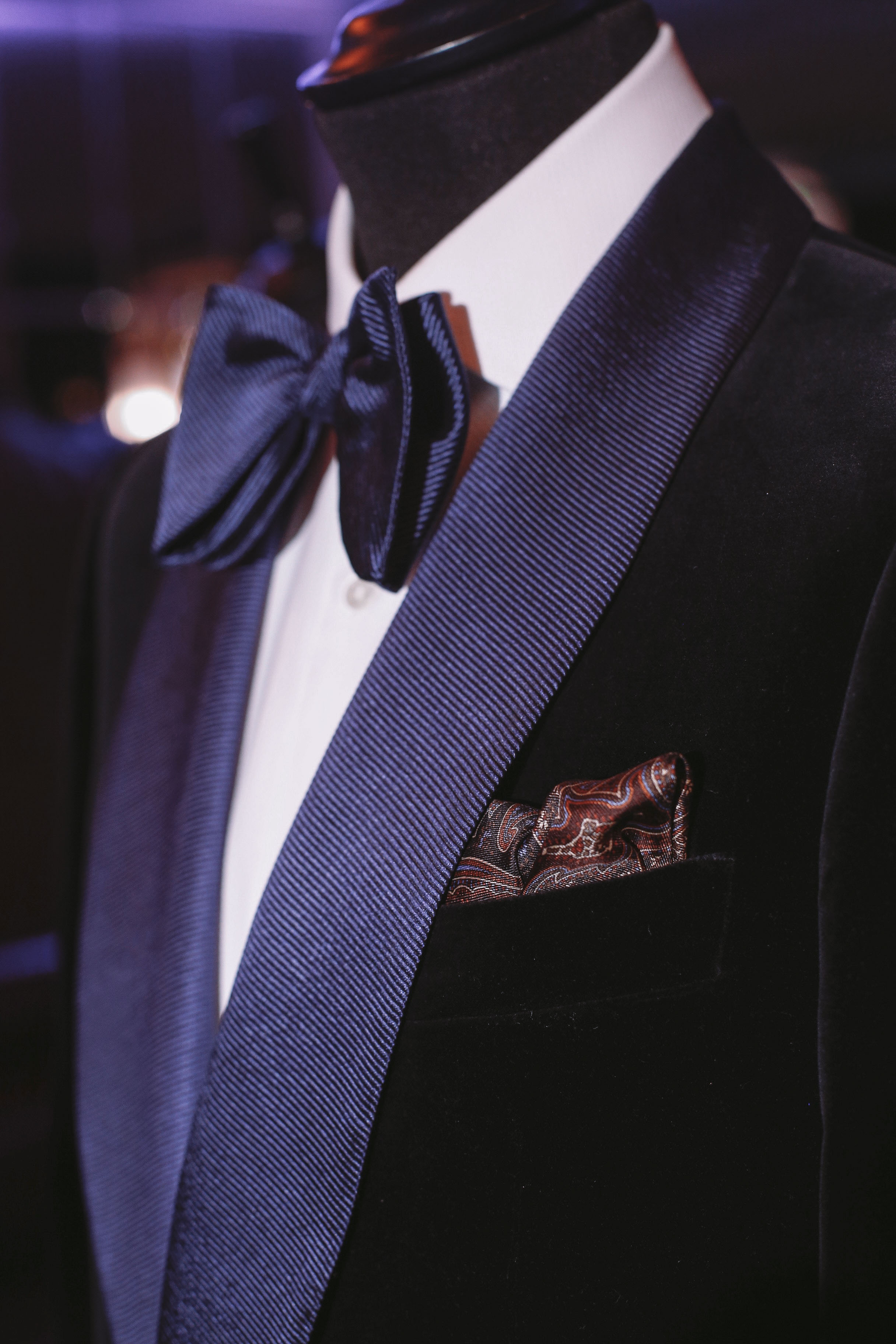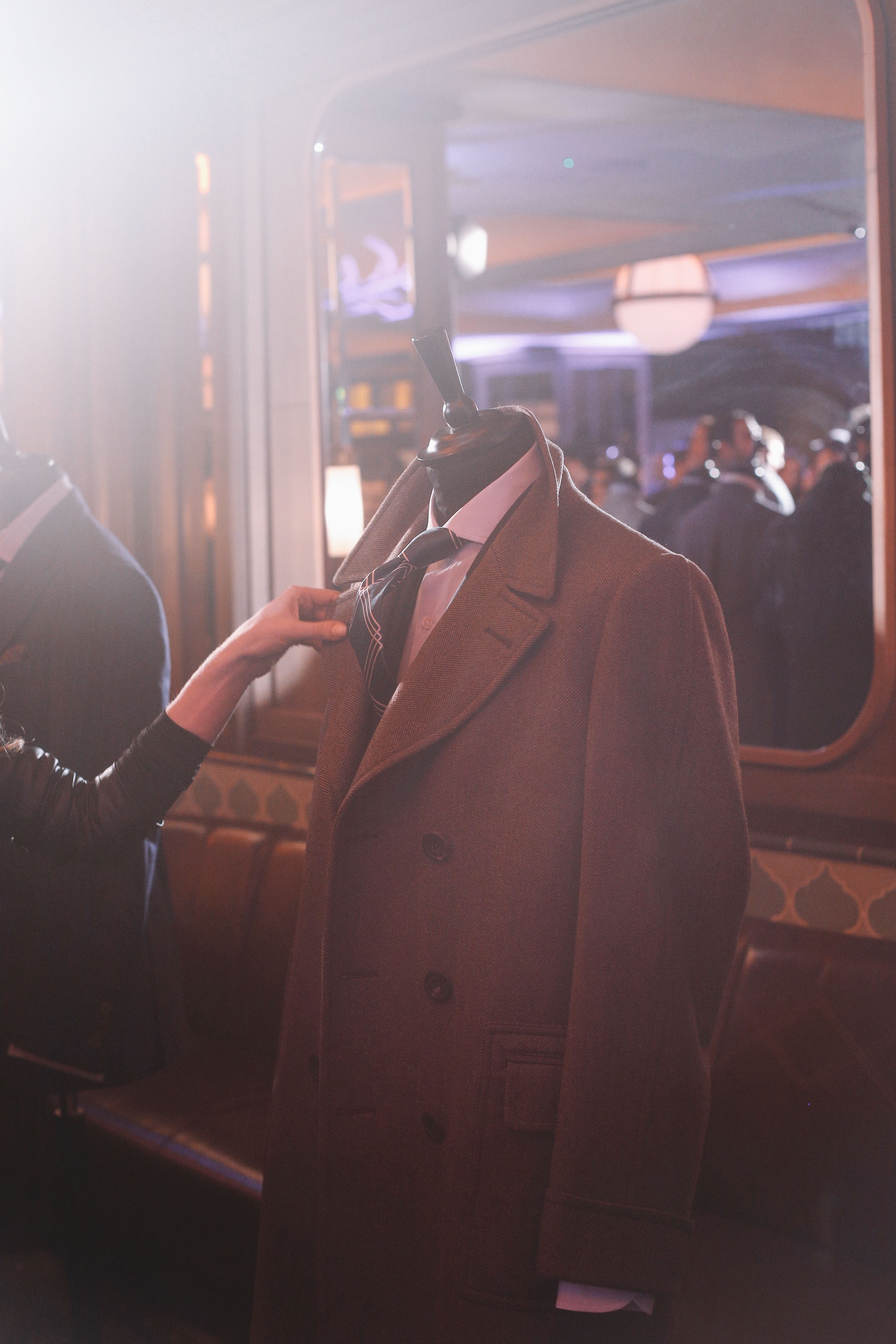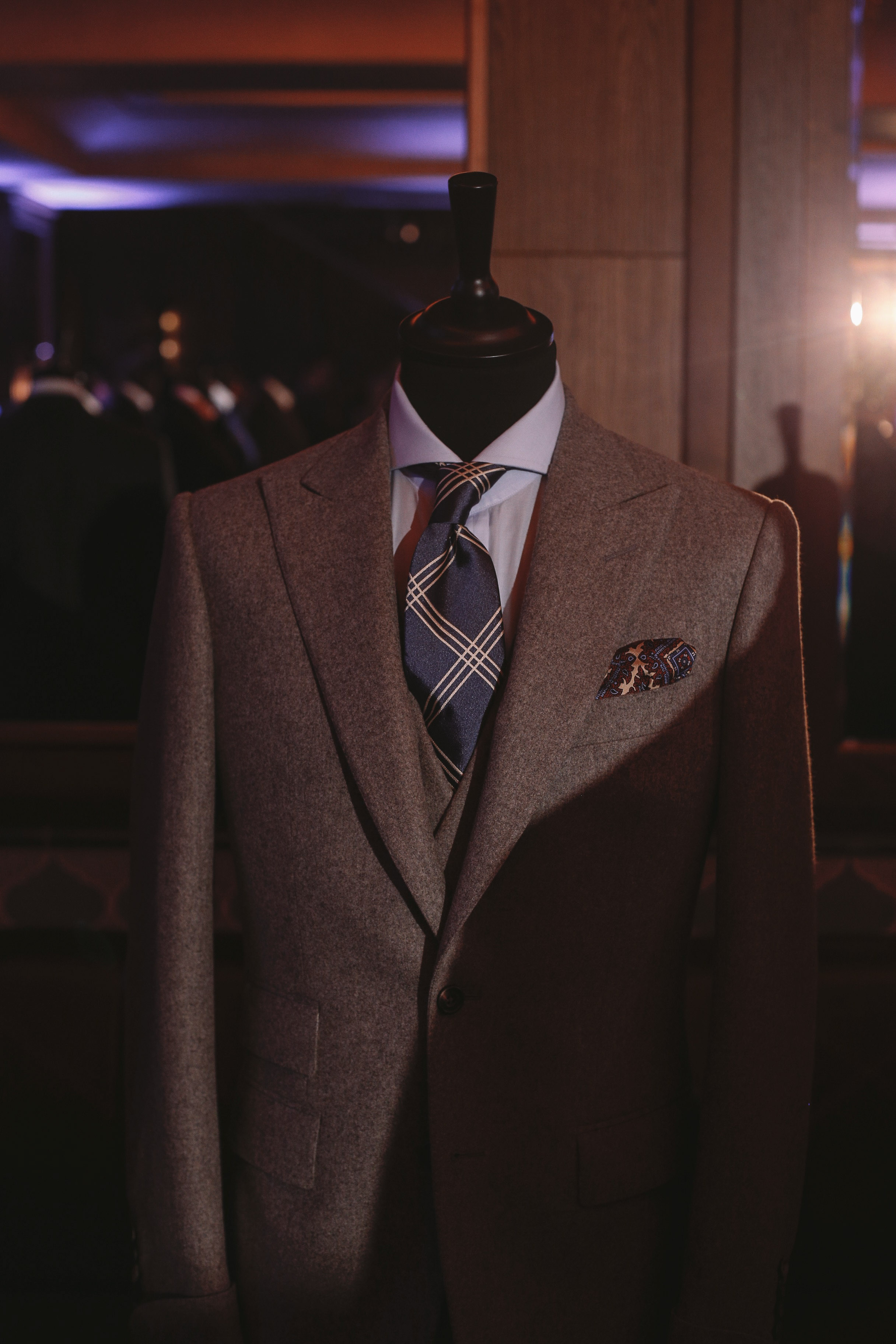 Chester Barrie's AW17 collection located at Adelphi Building was one of the only British heritage tailoring brand exhibiting this LFWM. Savile Row with a contemporary twist, an exquisite presentation featuring British styled tailored suits. With a live jazz styled orchestra trio to set the scene, in a semi-circle format revealed low buttoning, double and single breasted jackets, strong patterns and polished shirts.  The real emphasis was on quality of construction, technical detail and contemporary design flair. On a sophistication  level, Chester Barrie inventive yet wearable design touches particularly stood out. The midnight blue bowtie with blue lapel facings and coordinated patterned handkerchief placed in the pocket square.
A dinner suit and casual collection that is elegant and fit for whatever purpose a Chester Barrie man desires. Another flattering piece was the black and white checkered coat, with silver chevron silk tie. Treated with black sweater and crisp blue shirt. There's one jacket in a dark camel colour that is particularly special — (yellow hues) camel and tan seems to be making a comeback for AW17. It also lends itself so well with a plain blue shirt and silver lined tie with a deeper blue background. Chic.
Chester Barrie has put itself on the market with men's tailored wear, where it's now reflects changes in men's fashion and lifestyle. The smart casual look is most certainly appealing and filtering quickly through luxury menswear.
Words by Dayna Dibua
Images by Ieva Lasmane