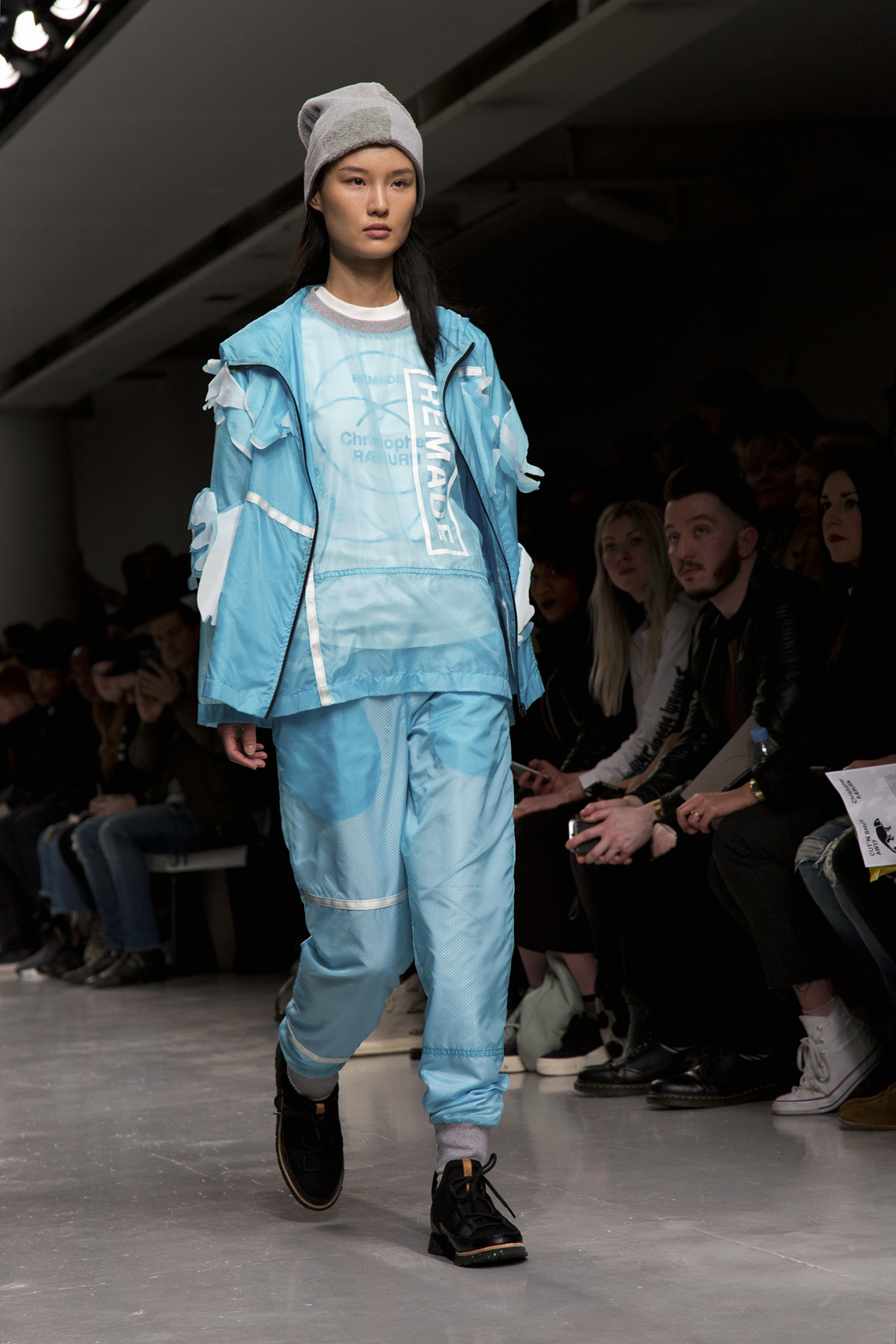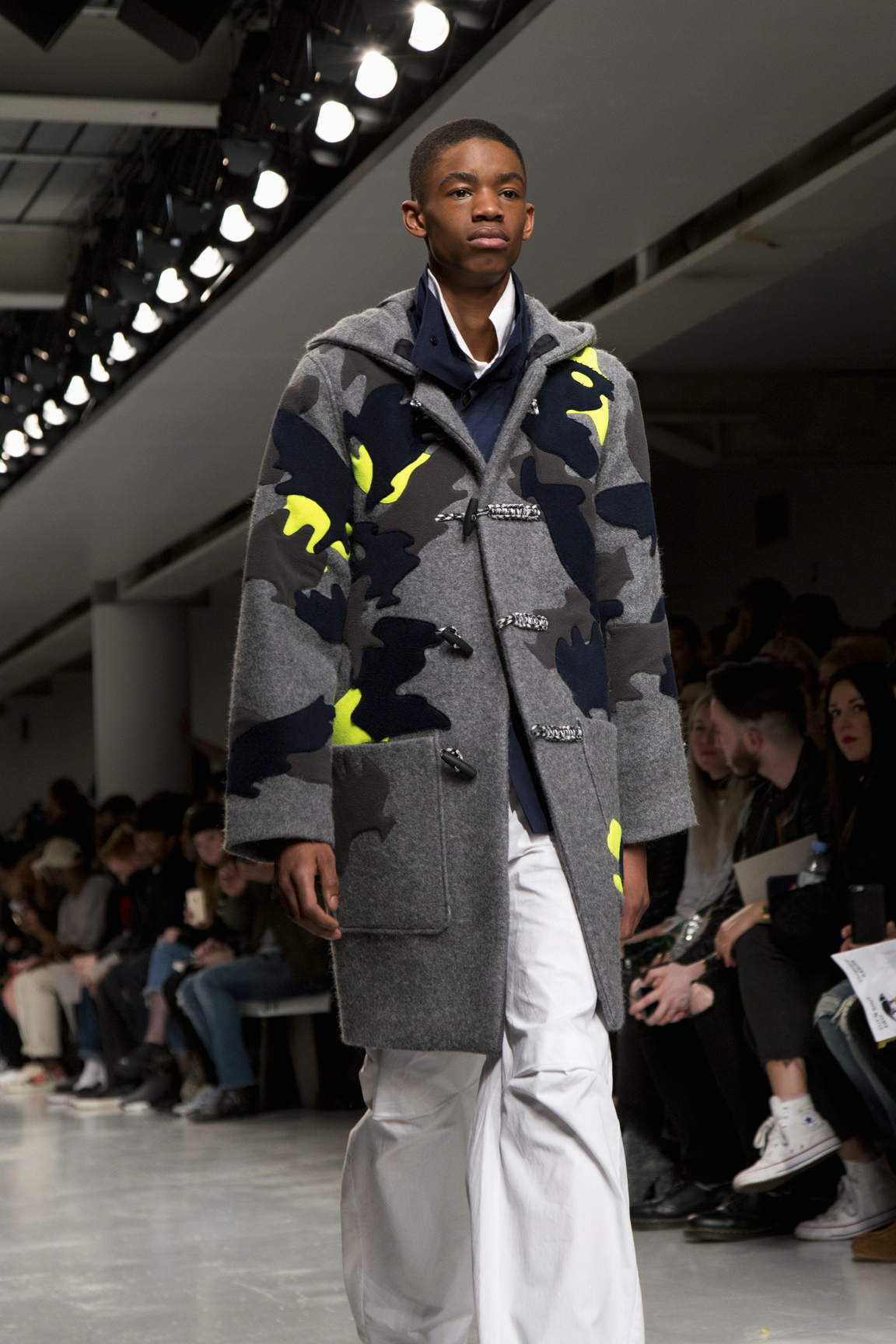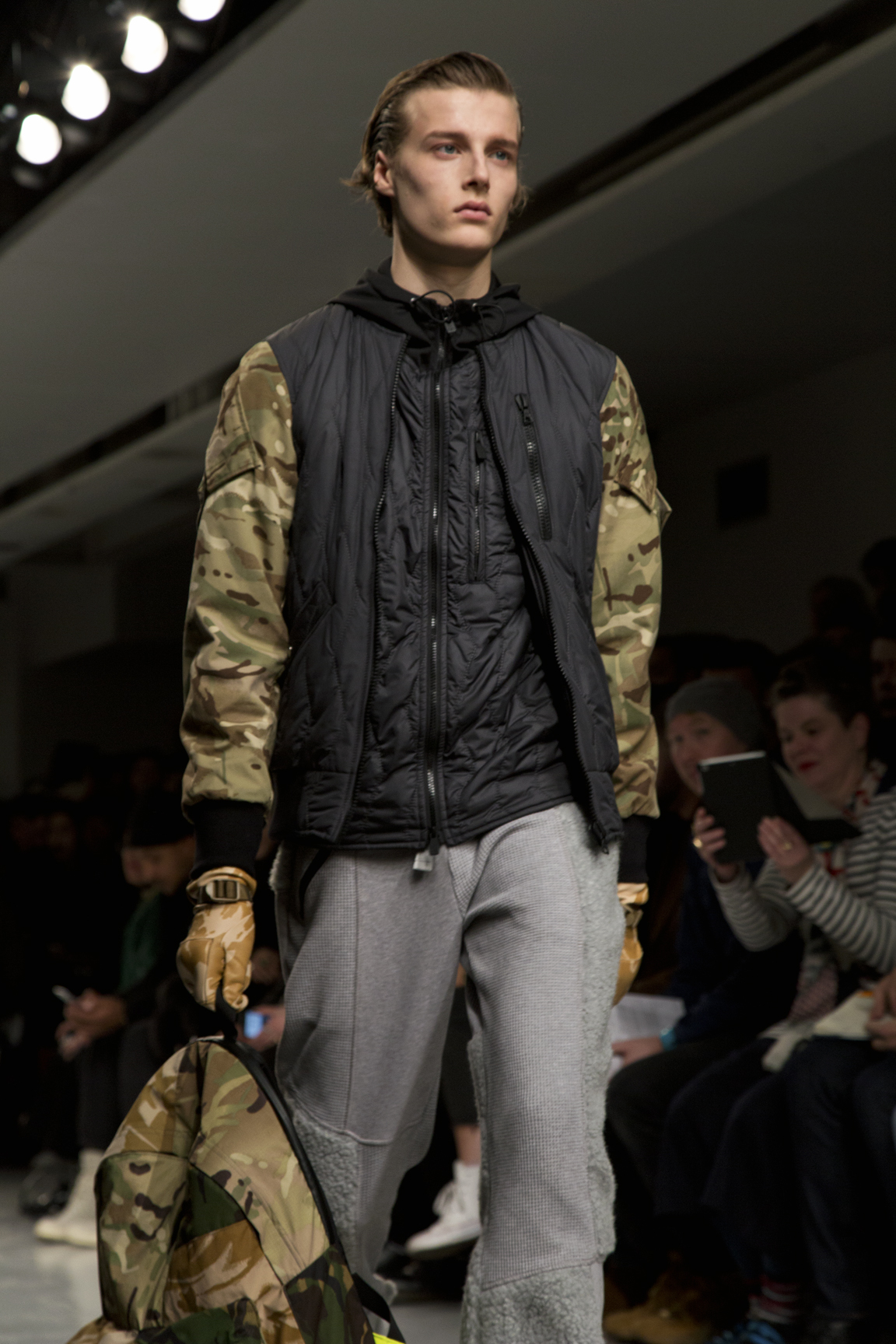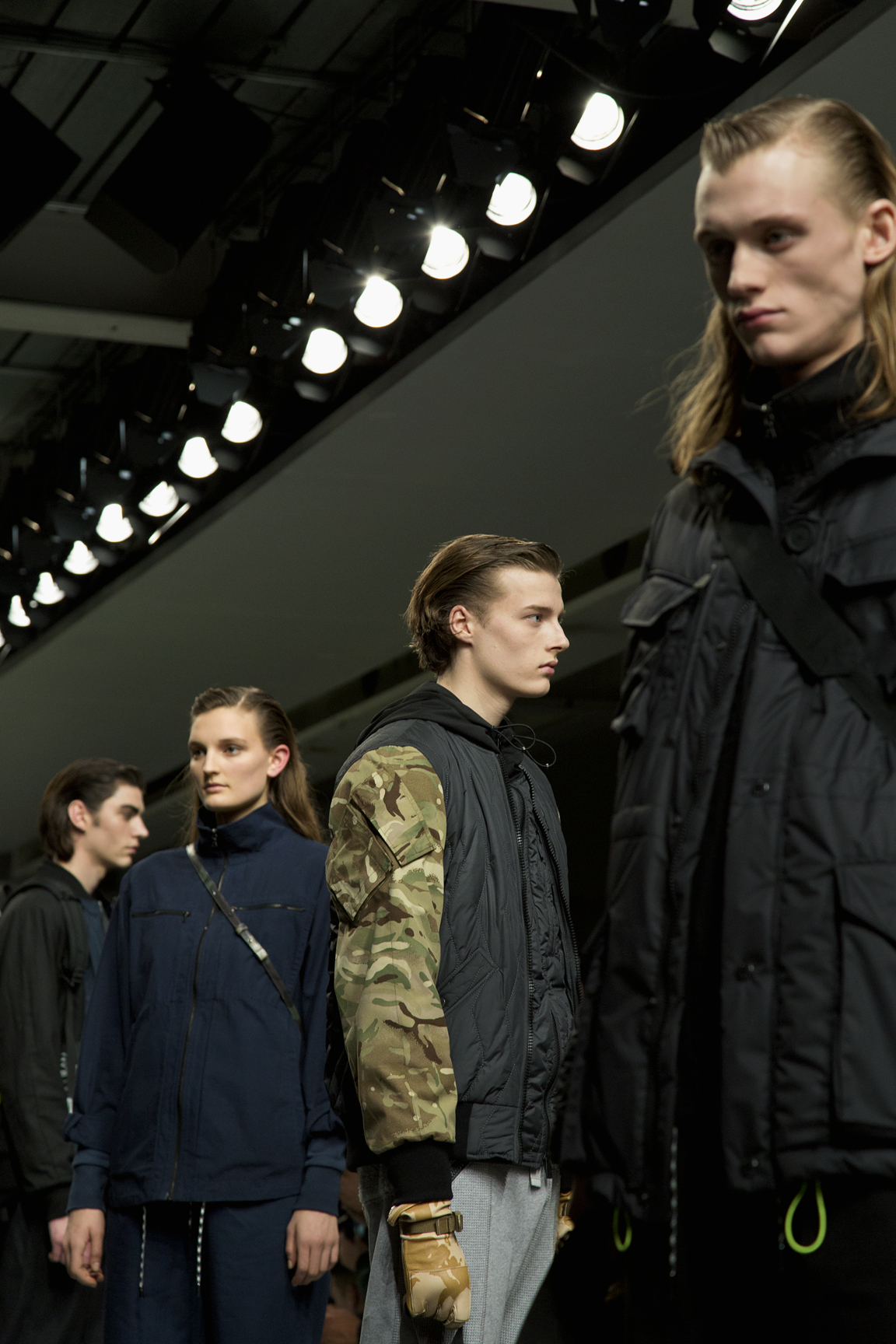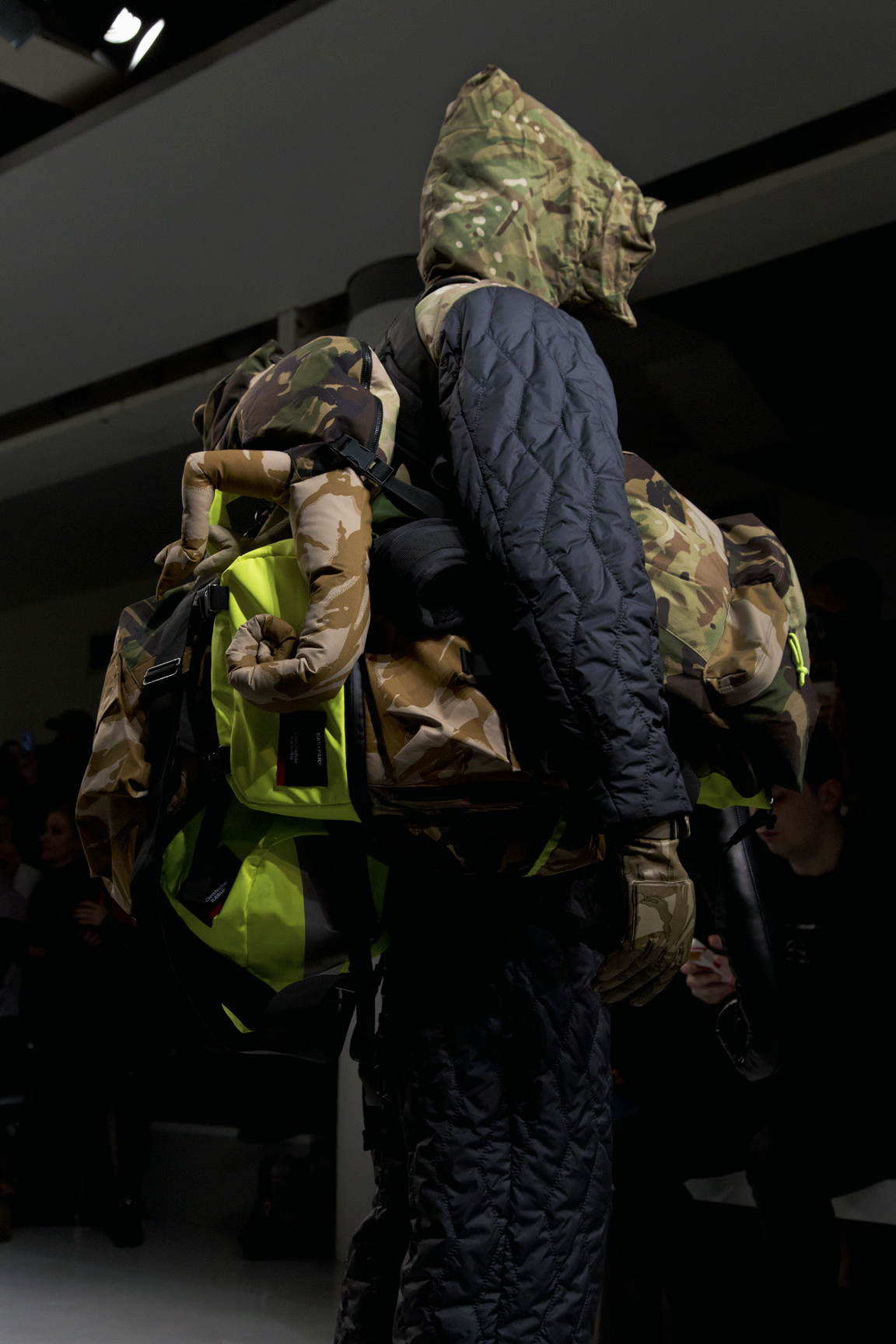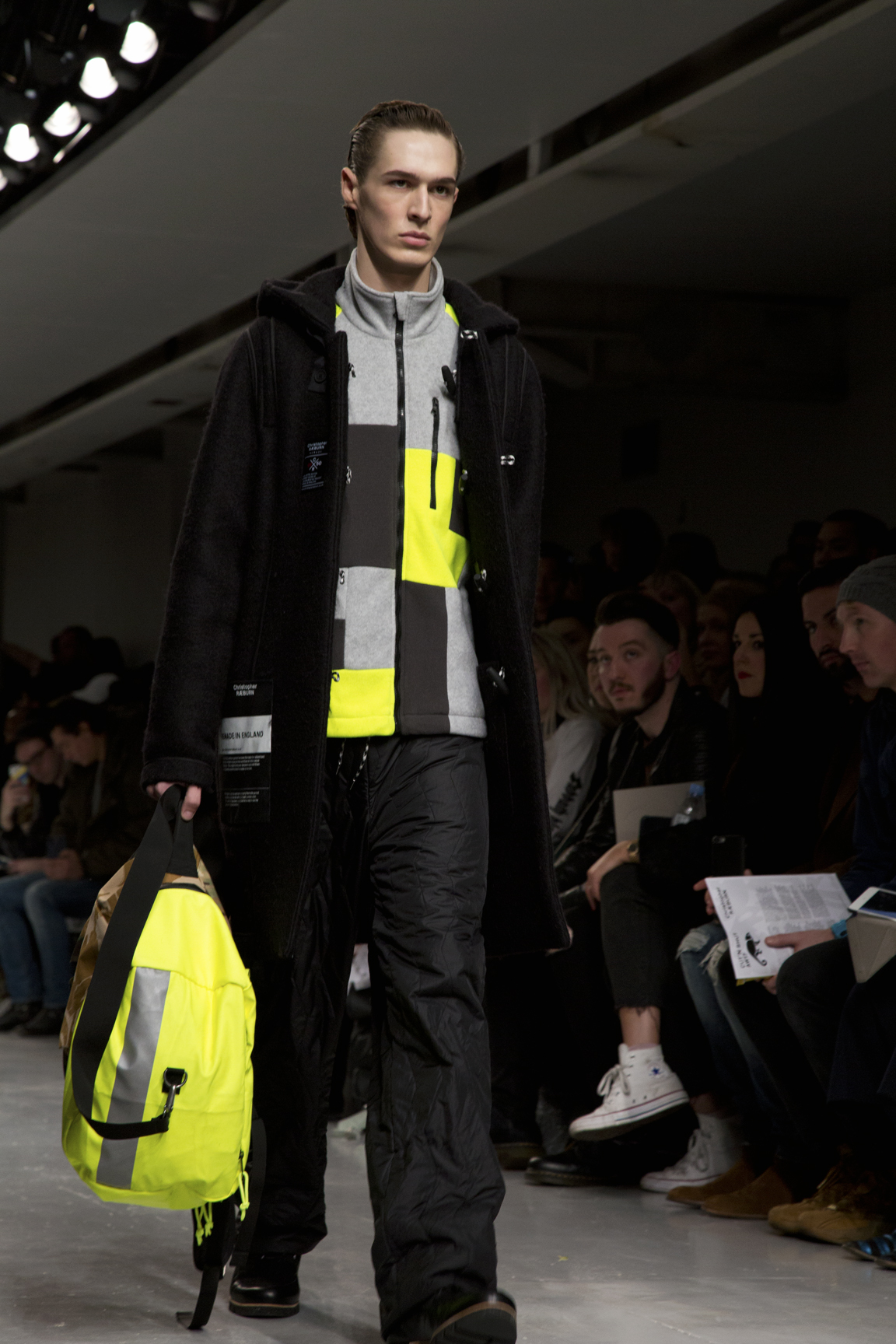 At the very core of the Christopher Raeburn brand, lies the intrinsic DNA of sustainability – a signature design aesthetic, yet no less directional for Autumn Winter 2017. Yet this season saw Raeburn move towards fashion and away from the stereotypical image that so often accompanies the idea of "sustainability". Influenced by Ellsworth Kelly's humorous ghost army to demonstrate a collection that explores the experimentation between and deconstruction and reconstruction.
aligning with the Raeburn ethos of REMADE, REDUCED RECYCLED, this season saw Raeburn explore the use of deconstructed materials, such as bomb disposal uniforms, blanket and camouflage jackets. These recycled textiles were then transformed into biker and bomber jackets, parka coats,and for the first time, a range of tees, joggers, crews and hoodies. This season also saw Raeburn scale out into accessories, working for the first time with backpack designers EastPak, constructing a collection of bags with fluorescent and camouflage detailing, all remade in Europe. Footwear was also another consideration for Raeburn, extending his collaboration with Clarks Shoes, producing a series of high-top boots that explore the collision of both sustainability and fashion.
Indeed, this Autumn Winter 17 collection saw Raeburn position himself as a designer with a cause, and an understanding of how to make sustainability fashionable.
words by Jasmine Banbury 
Images by Lusha Alic