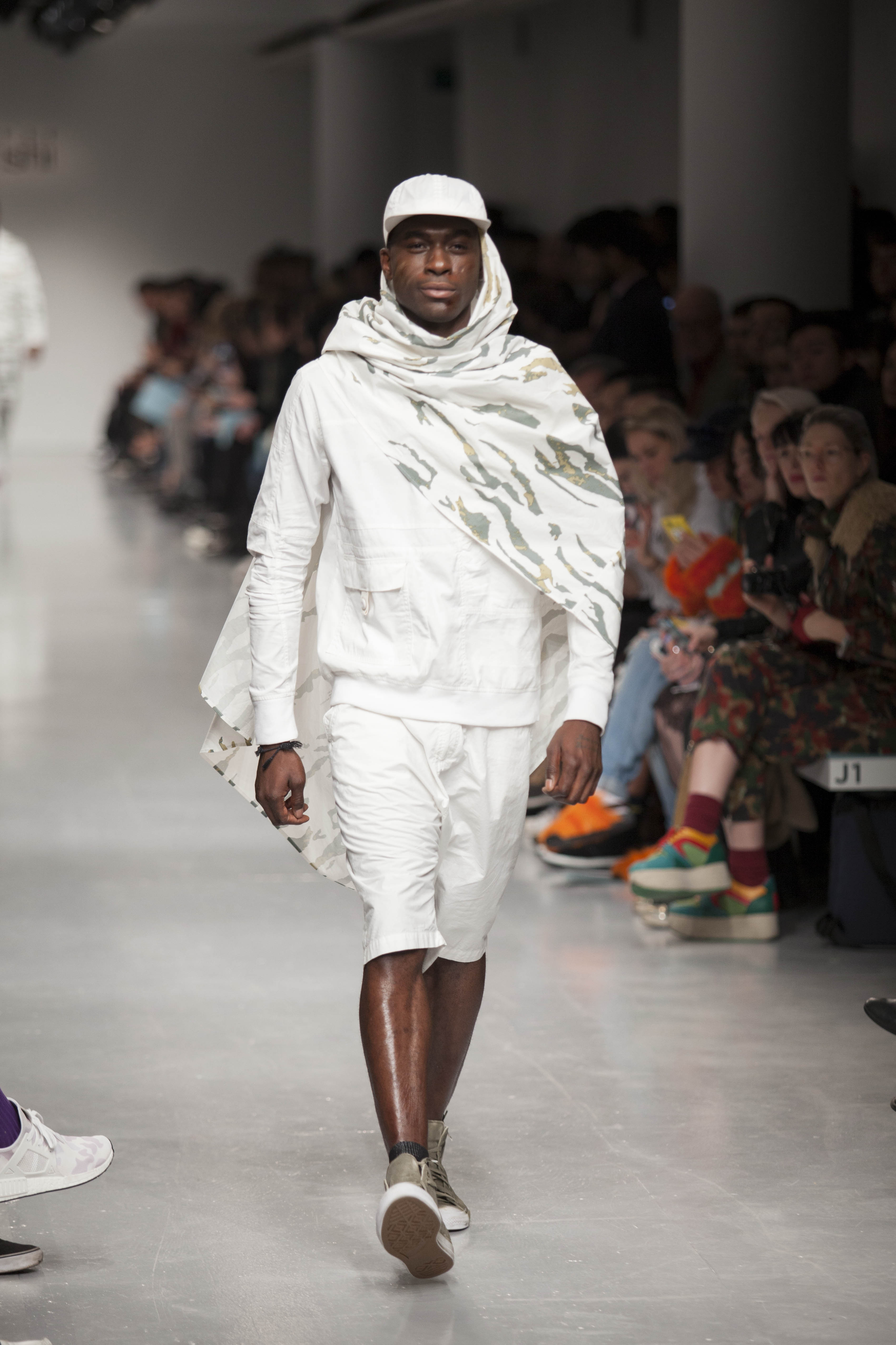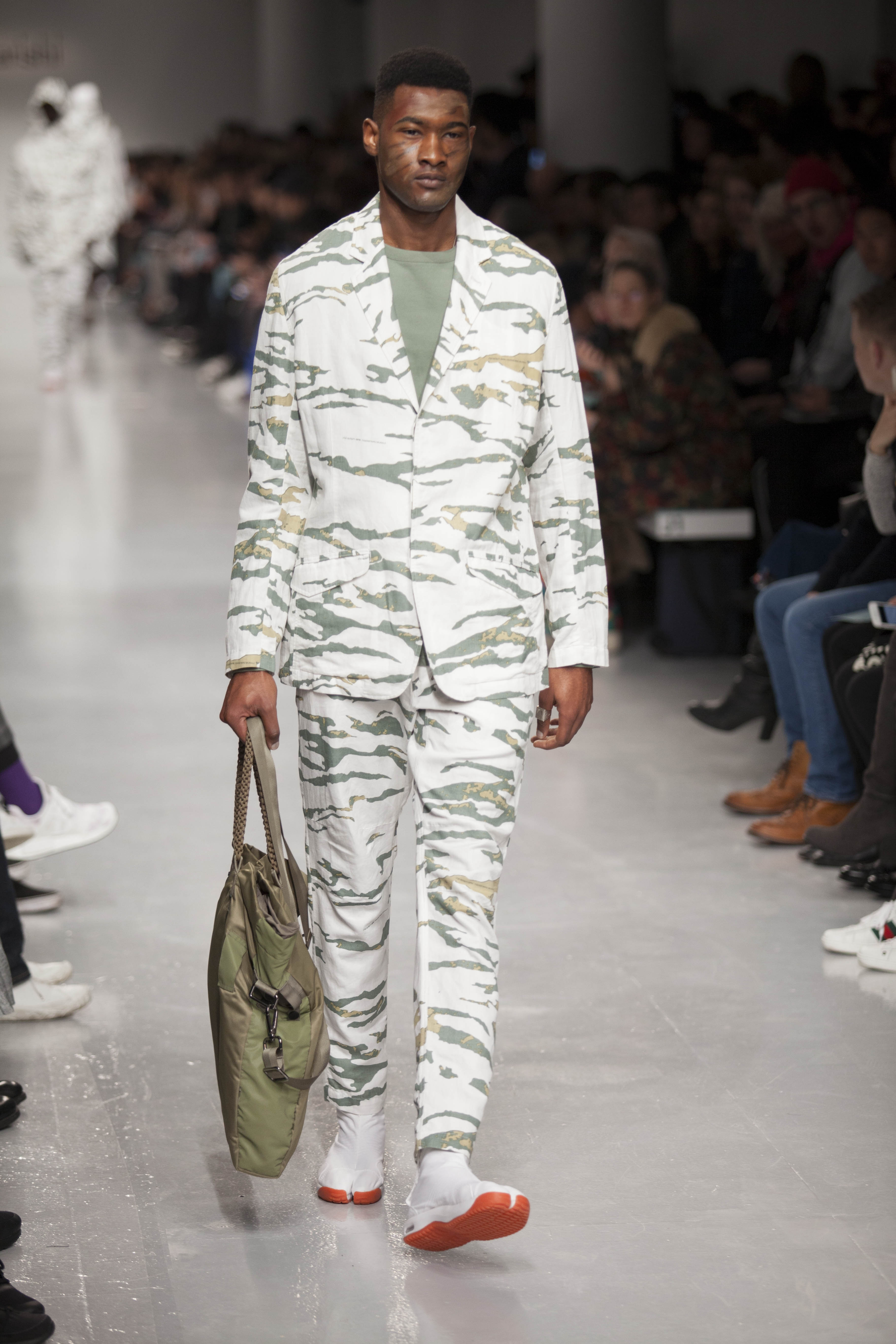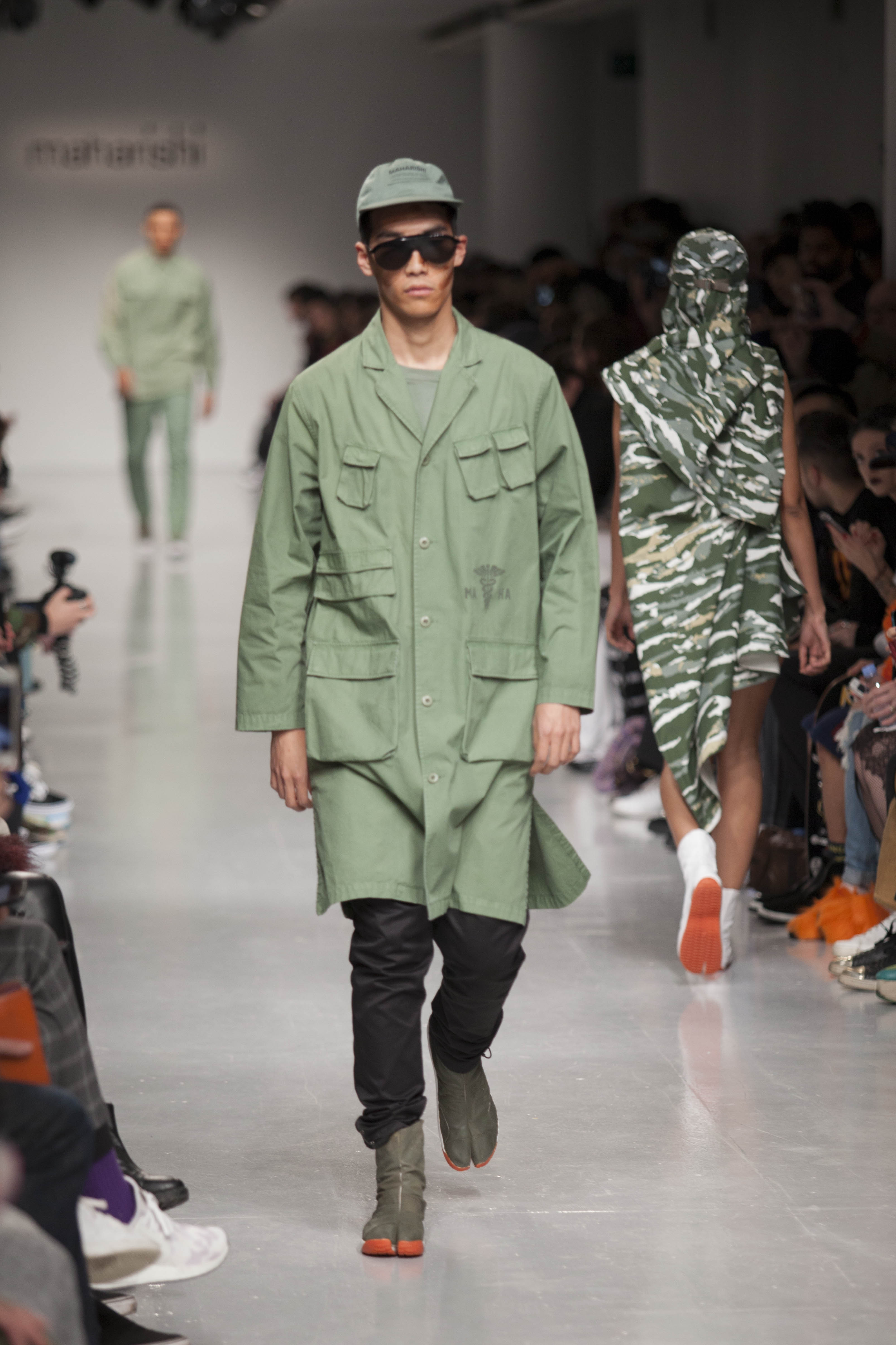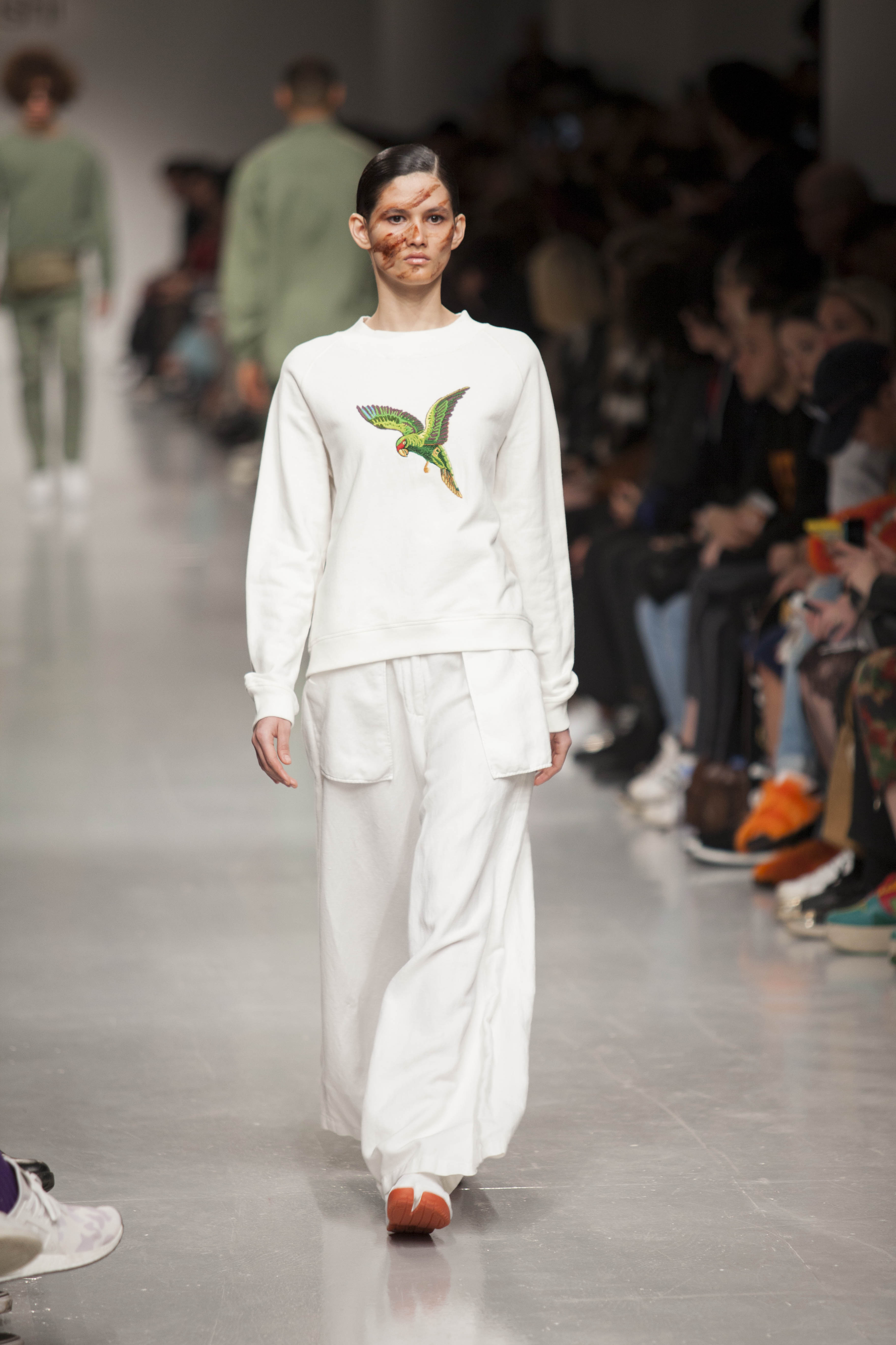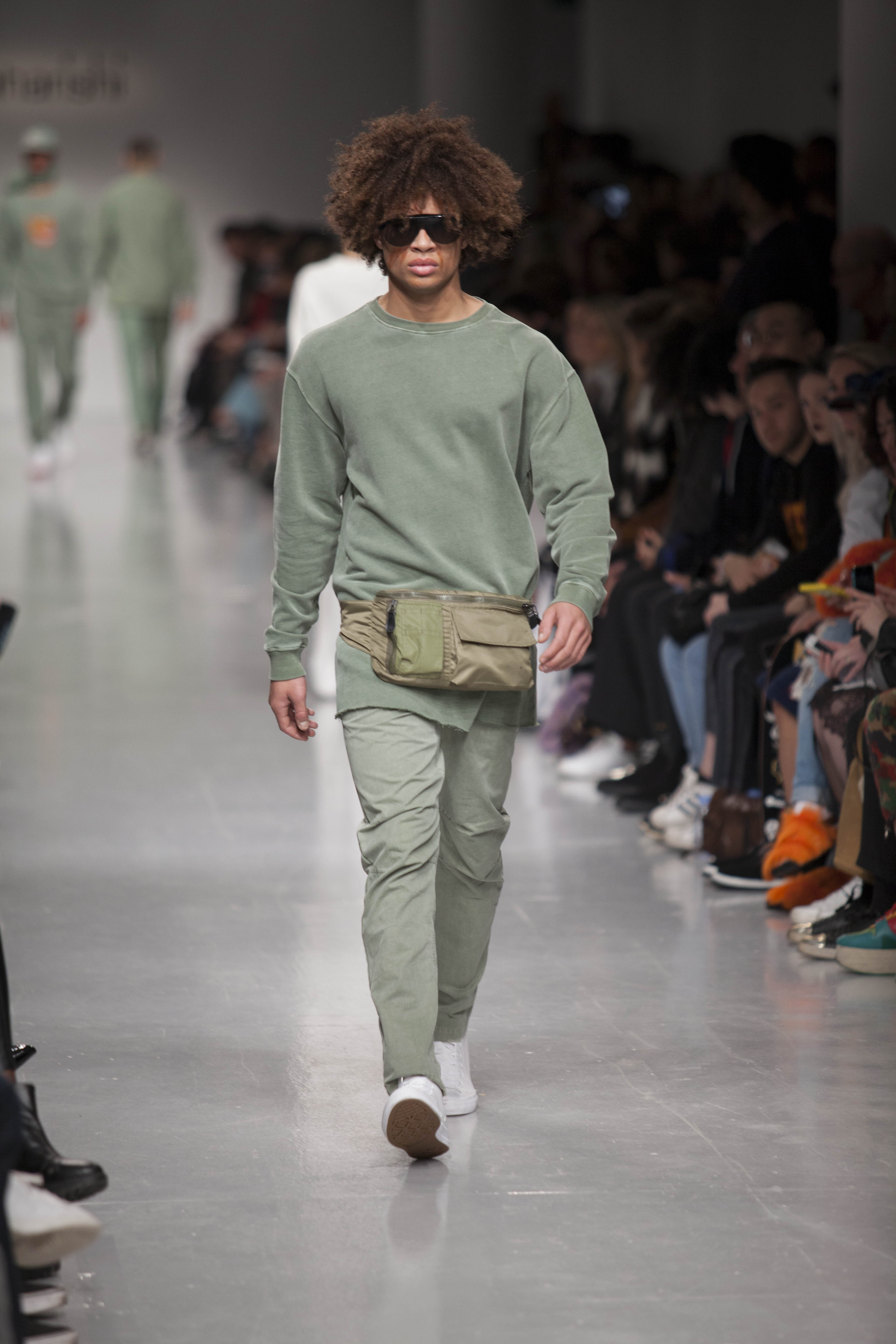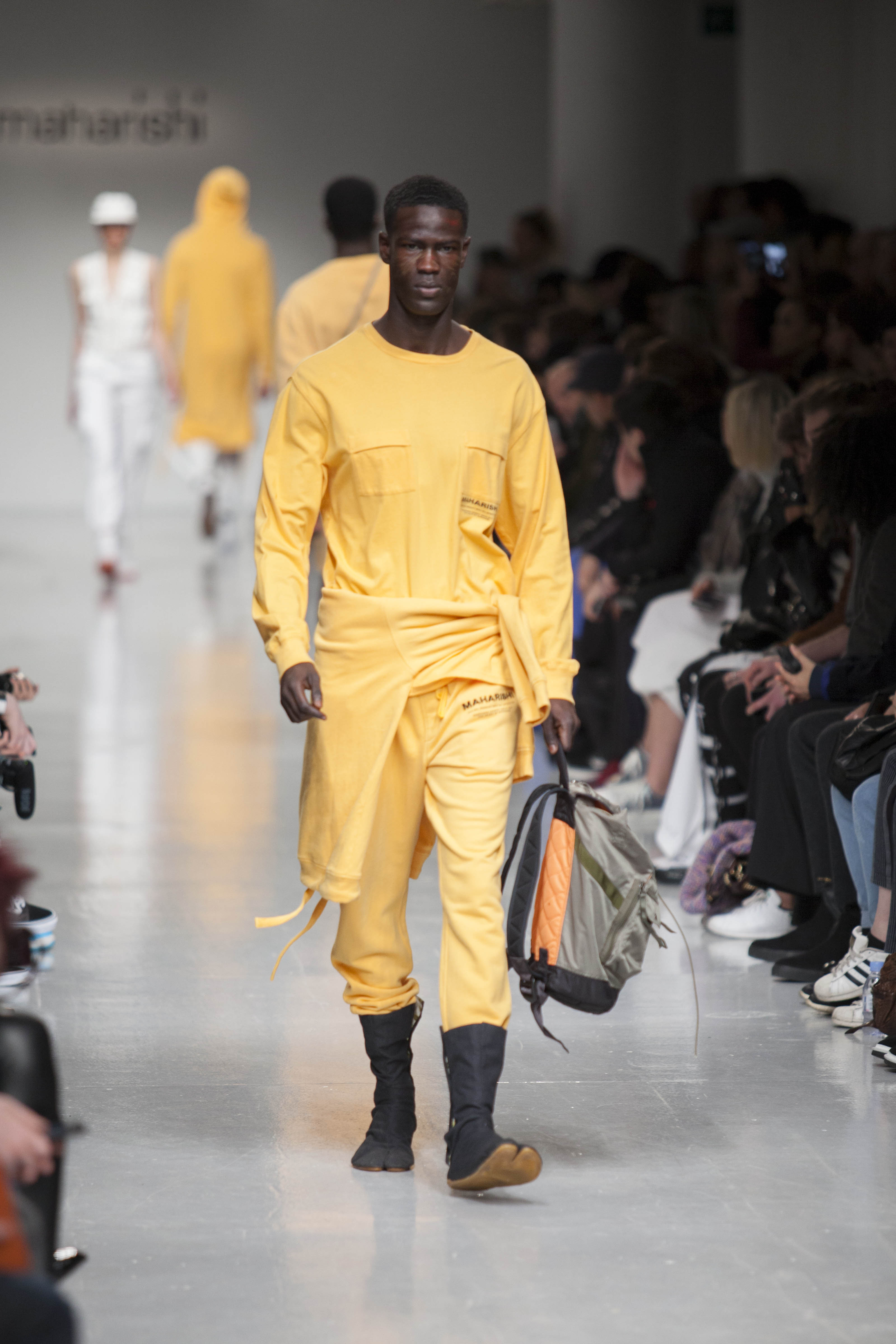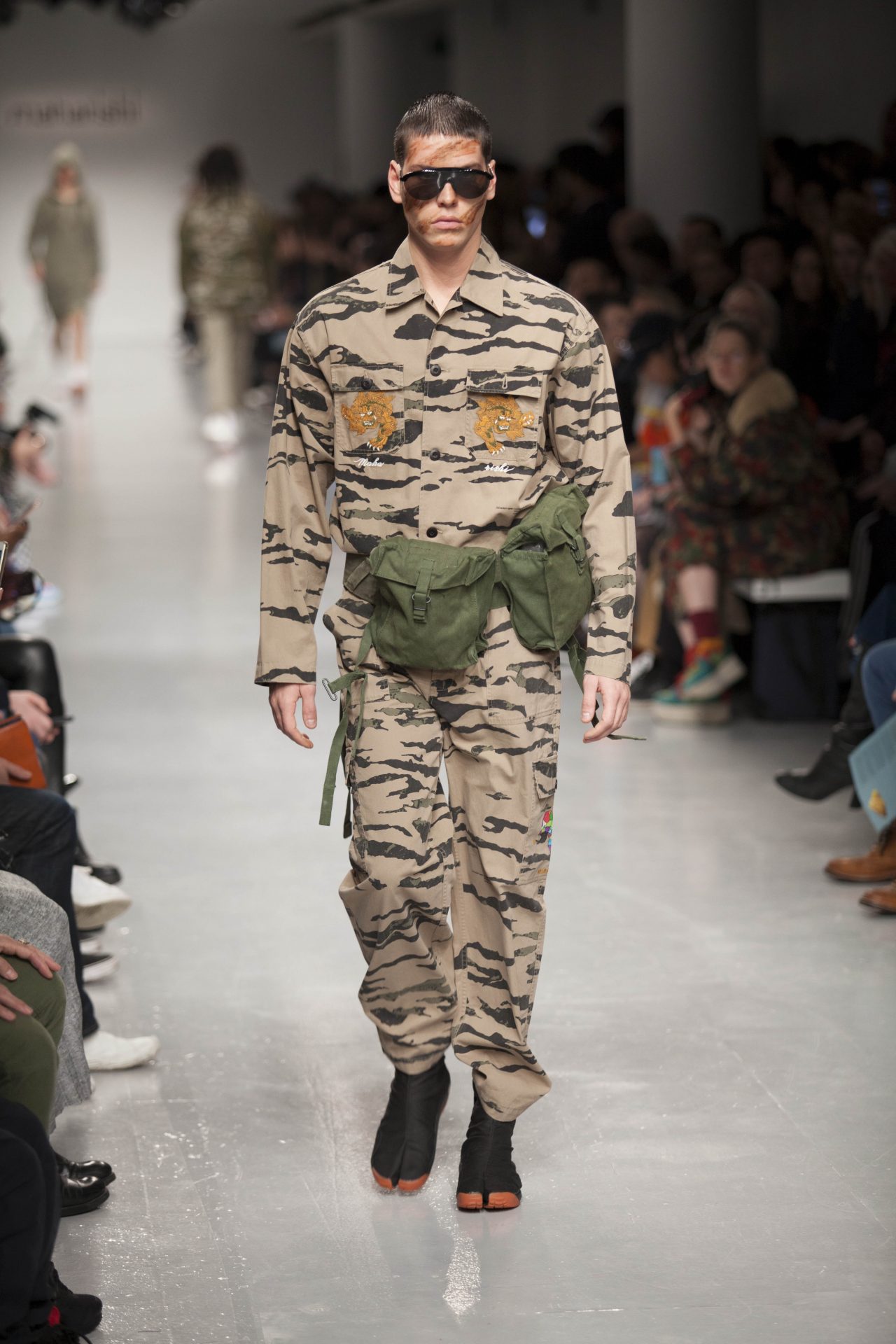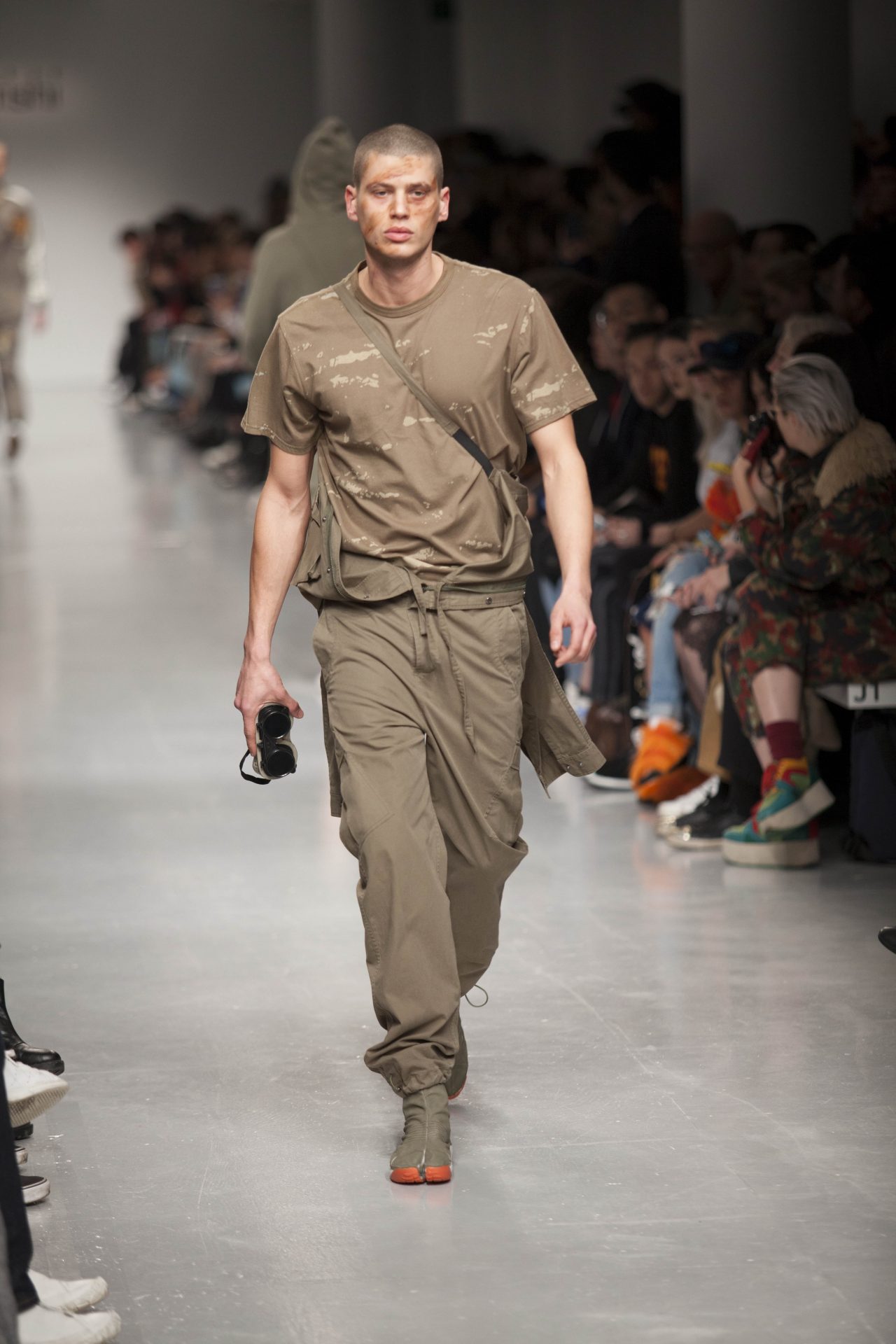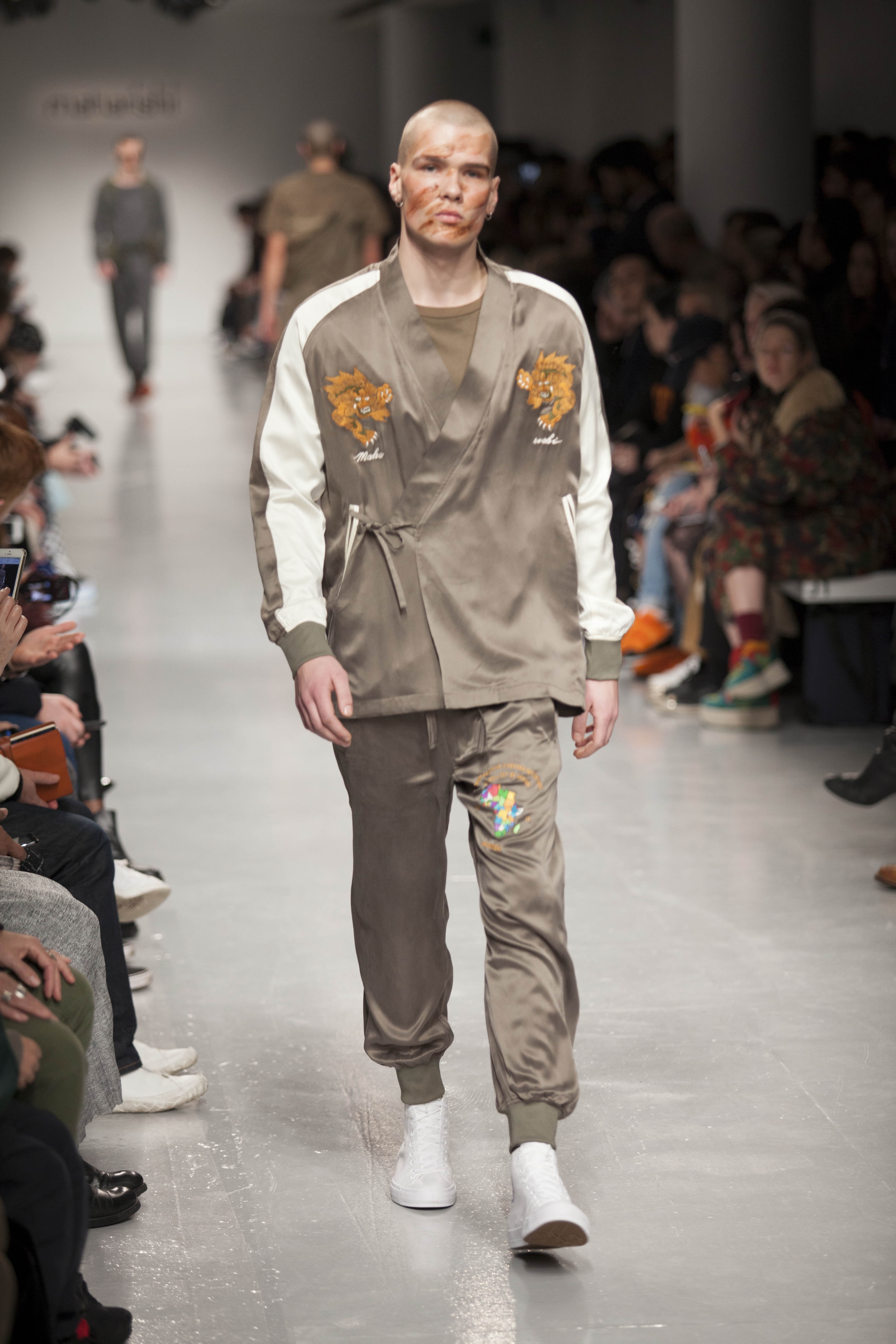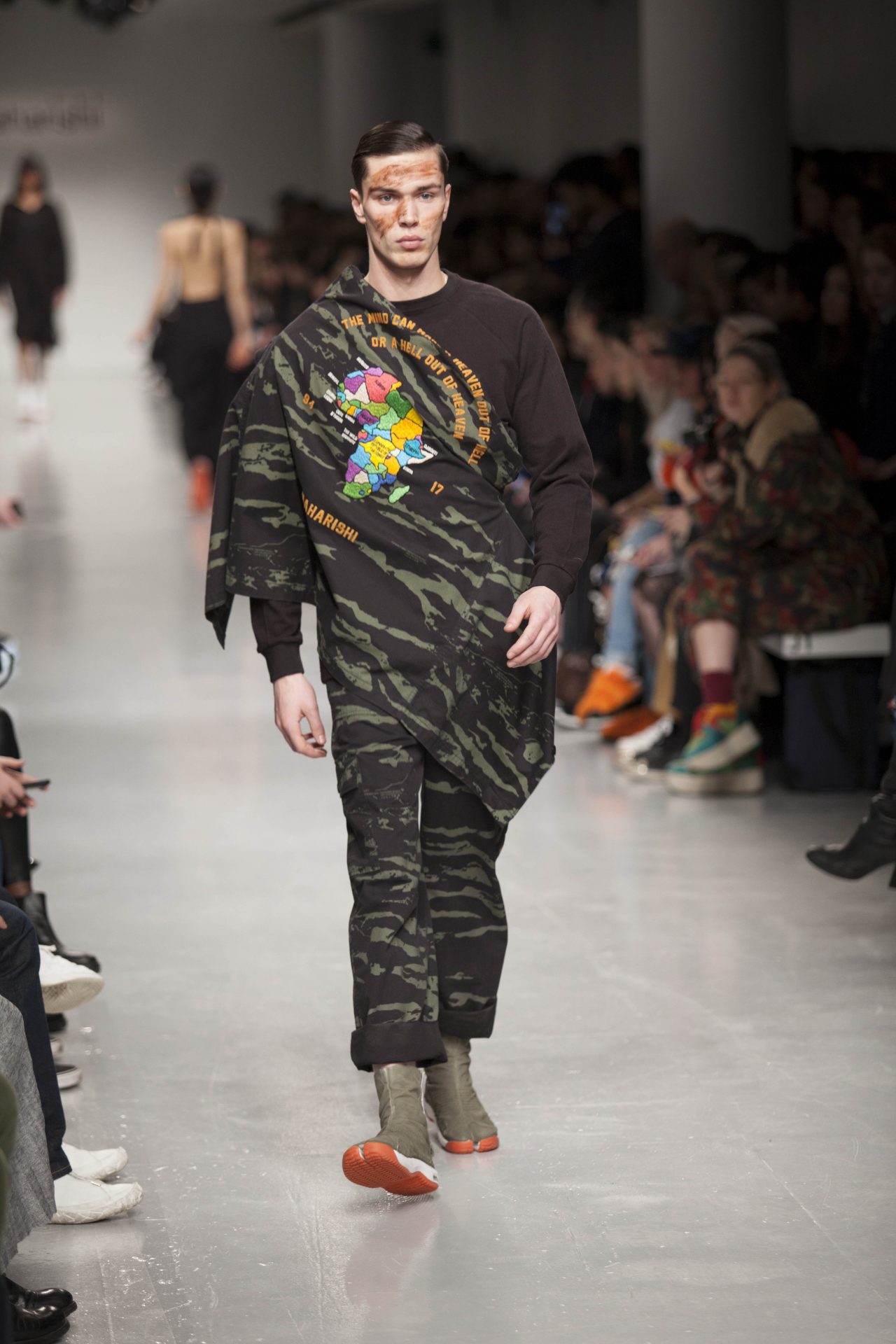 Maharishi's collection for autumn/winter was triumphantly impressive at Men's London Fashion Week. The audience having already taken their seats and hearing the percussion instrumental, are fulfilled and imprinted with an expected runway show. Indeed, simplistic shapes and shading and brightly coloured embroidery were displayed. The theme of the show, described as 'Tour D'Afrique,' really embraced a tribal motif. The clothing represented the presence of U.S and Chinese military in the continent of Africa, with an iconic piece using the map of Africa stamped on a jungle printed shirt.
Seasonal camouflage was key throughout, as hoodies, cloaks and of course army pants featured. Hand painted patterns has been part of Maharishi's up-cycling programme and were distinctively exhibited. Sleeveless robes and kimonos highlighted the contrasts between East vs. West – this symbolic imagery showed of the staple stitching of animal patches on the clothing. The wild colours of khaki green, canary yellow, tan and beige matched the brightly coloured flowers and leafy prints. Most outfits used one unifying colour to create great cohesion. Each accessory added to the imagery — wrap around pouches, dark aviator shades, binoculars  and desert headscarves.
Seamless pieces of design that has made a fashion collection a survival wardrobe. Vivid, fun pieces for both men and women.
Words by Dayna Dibua
Images by Alexis Negrín