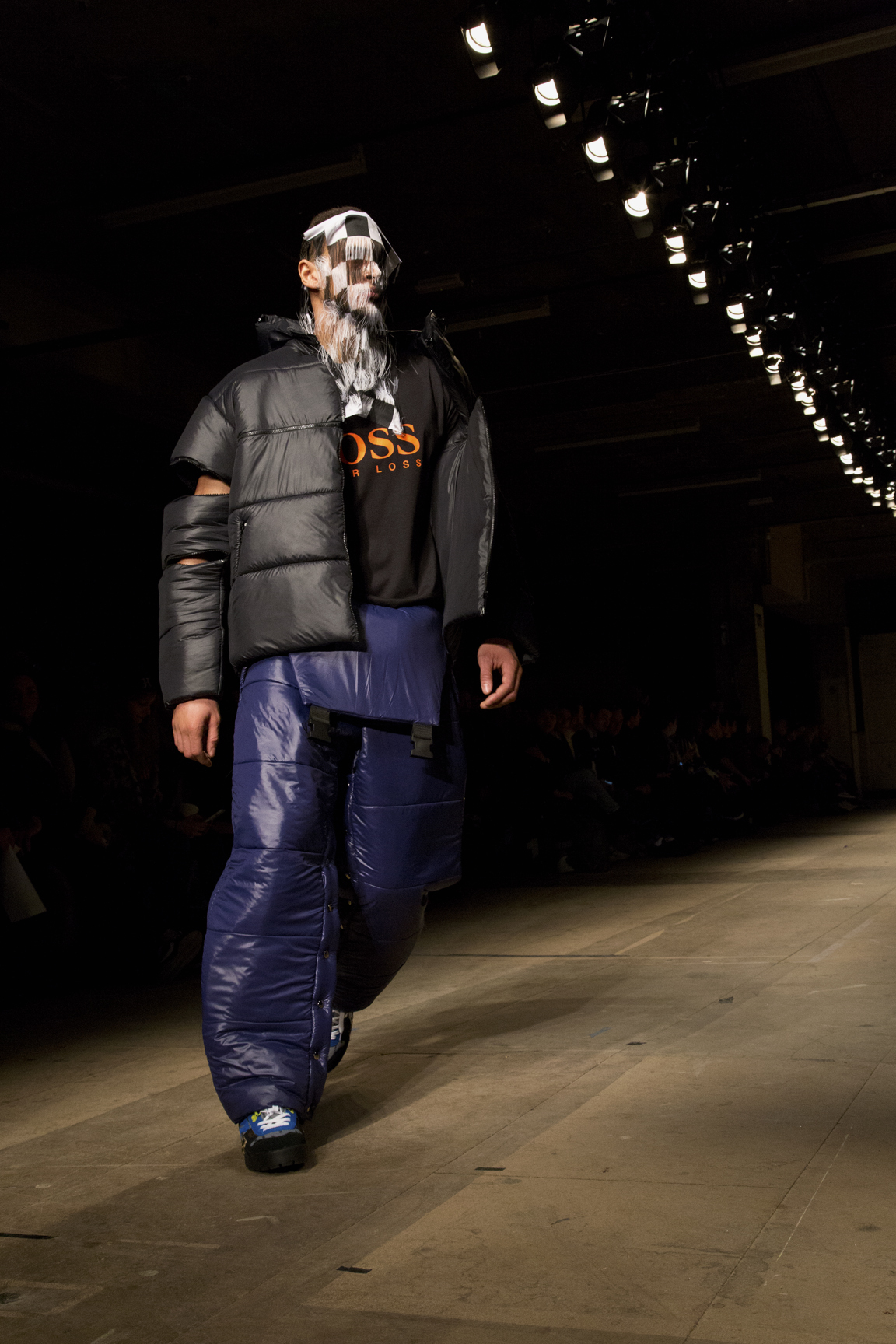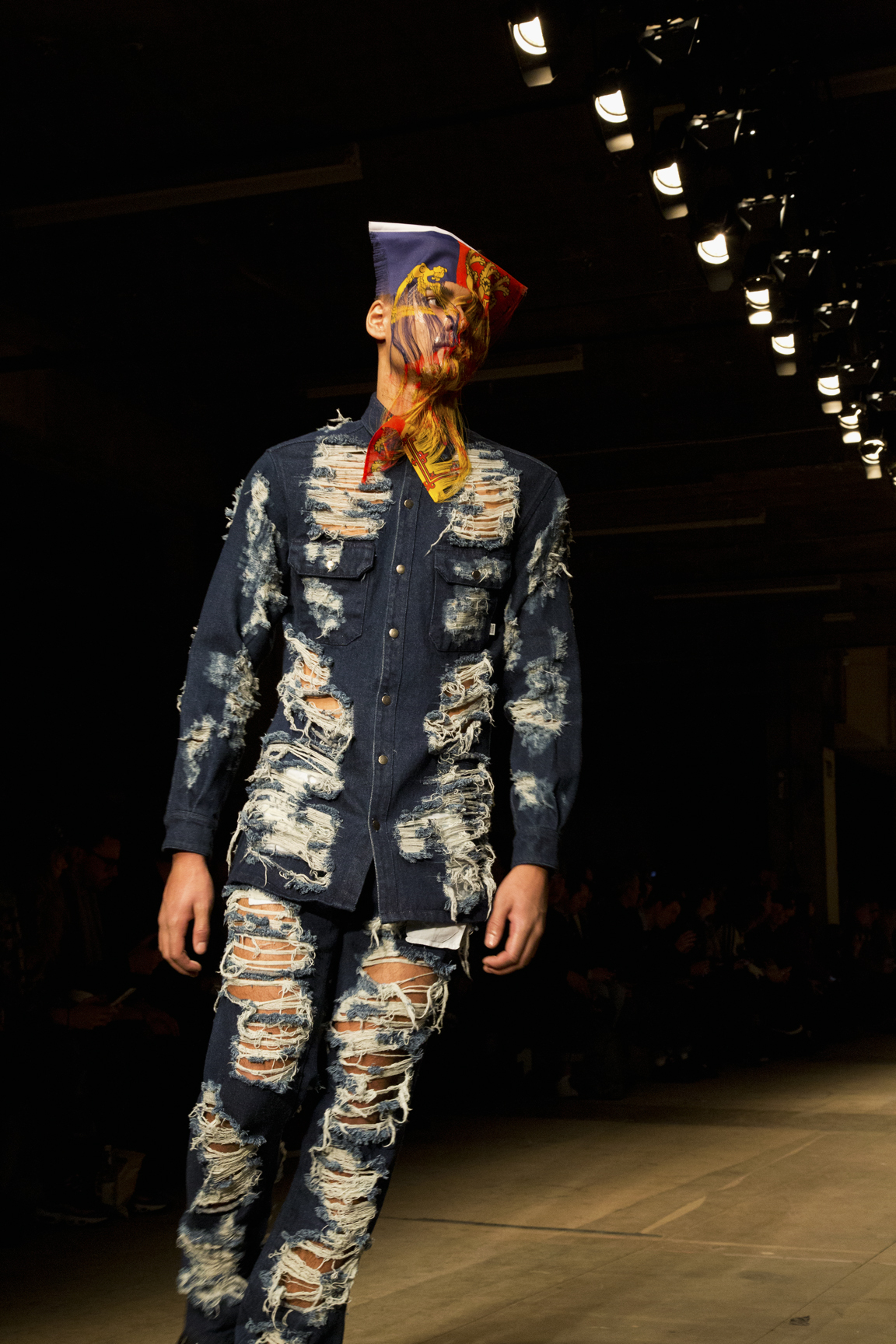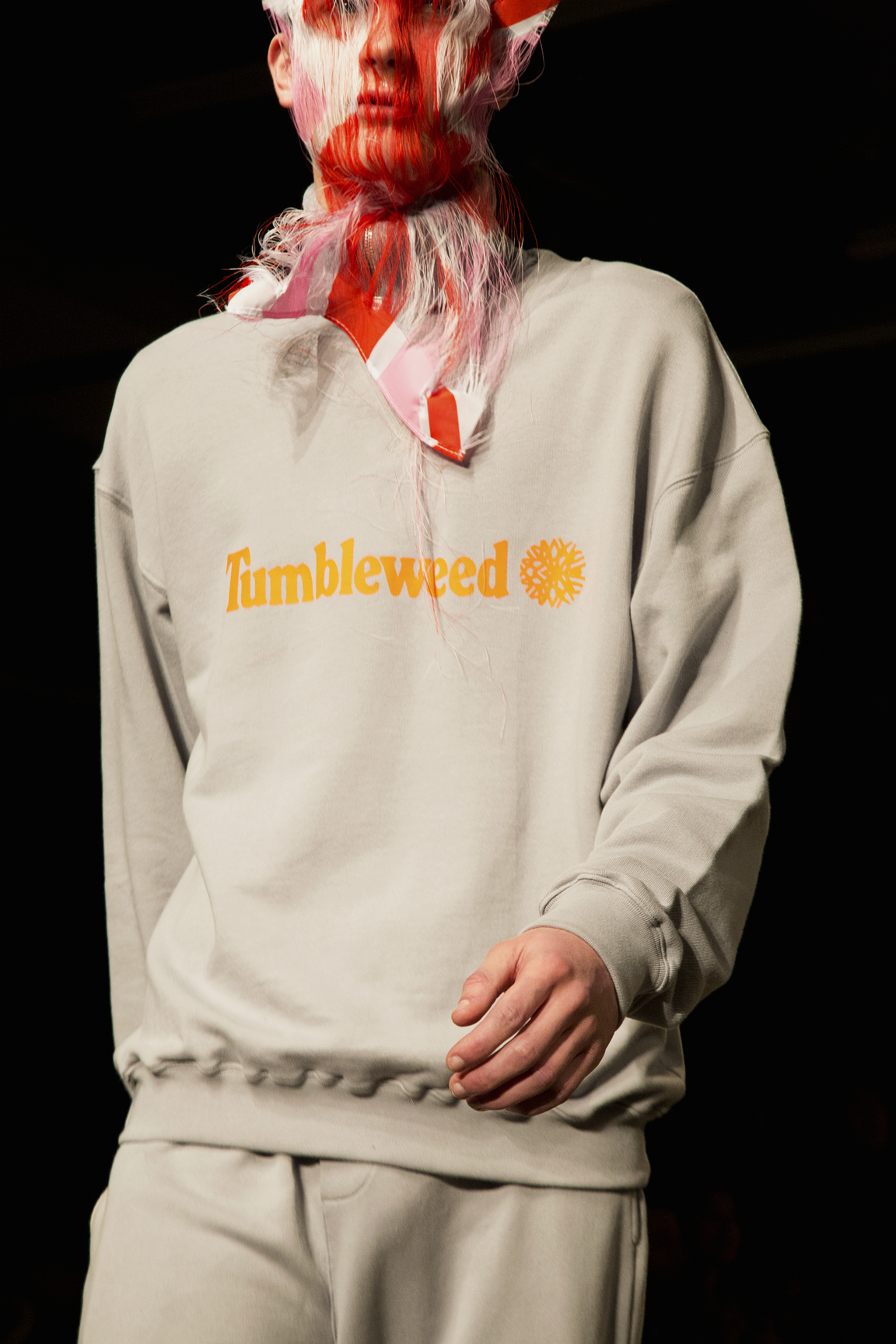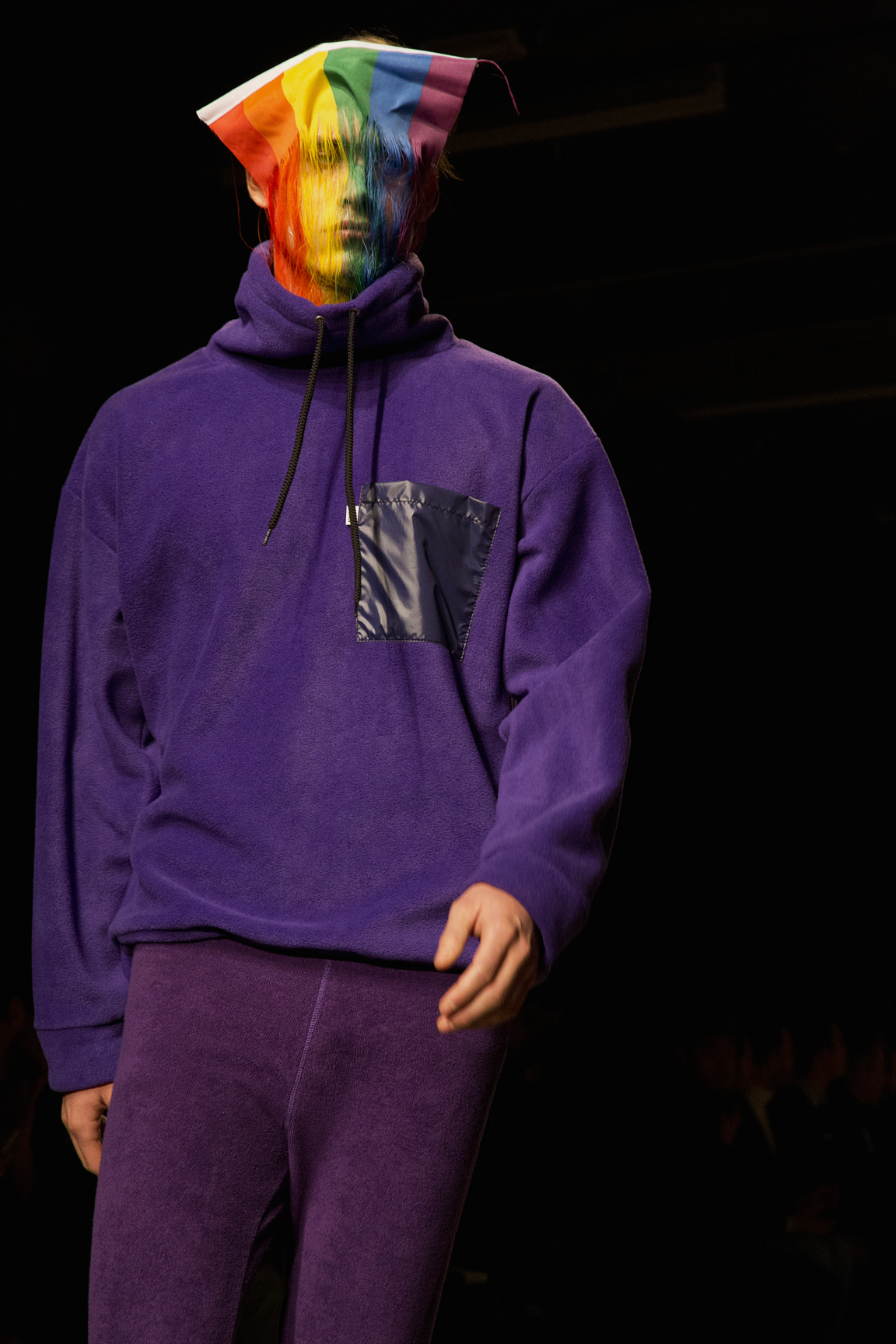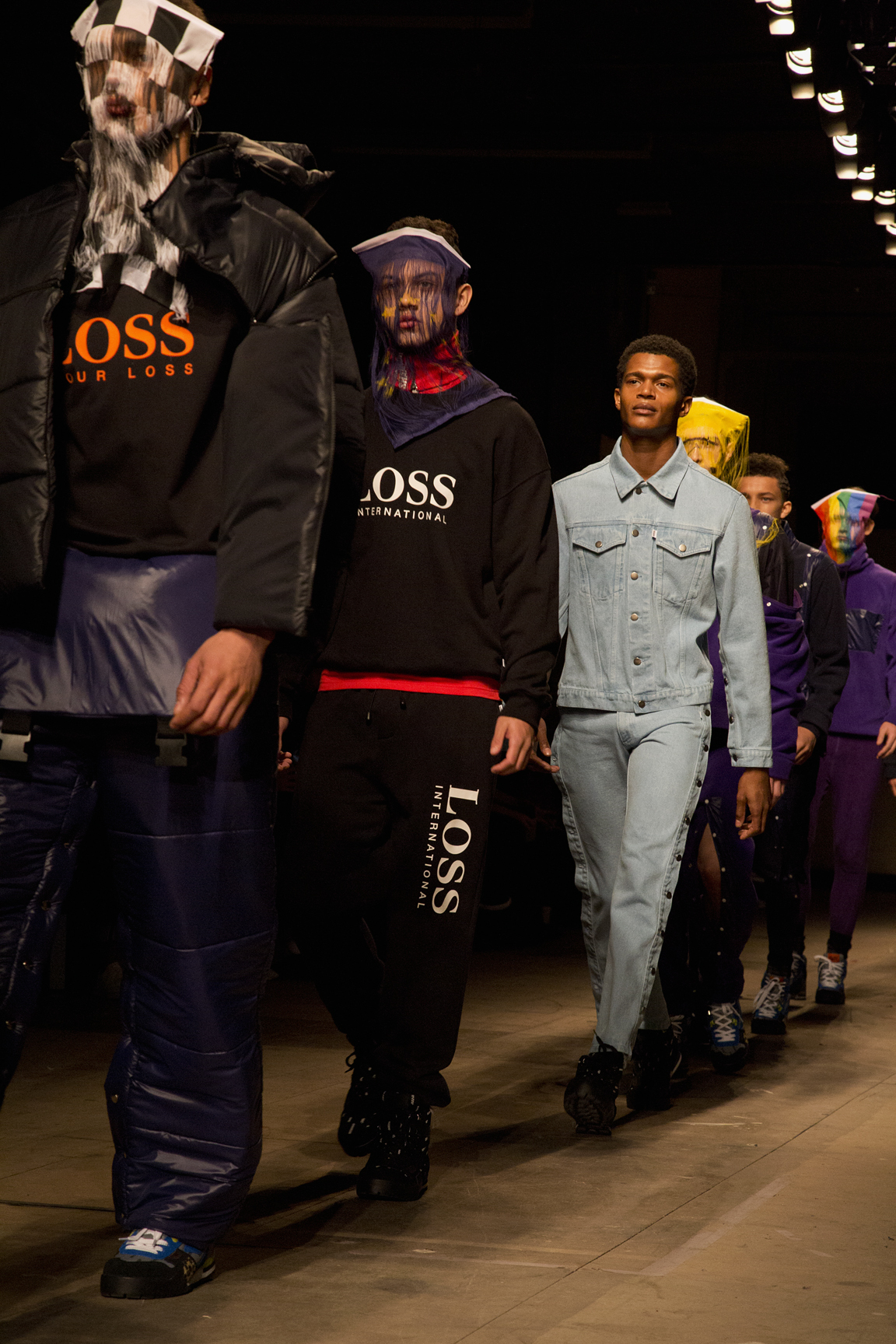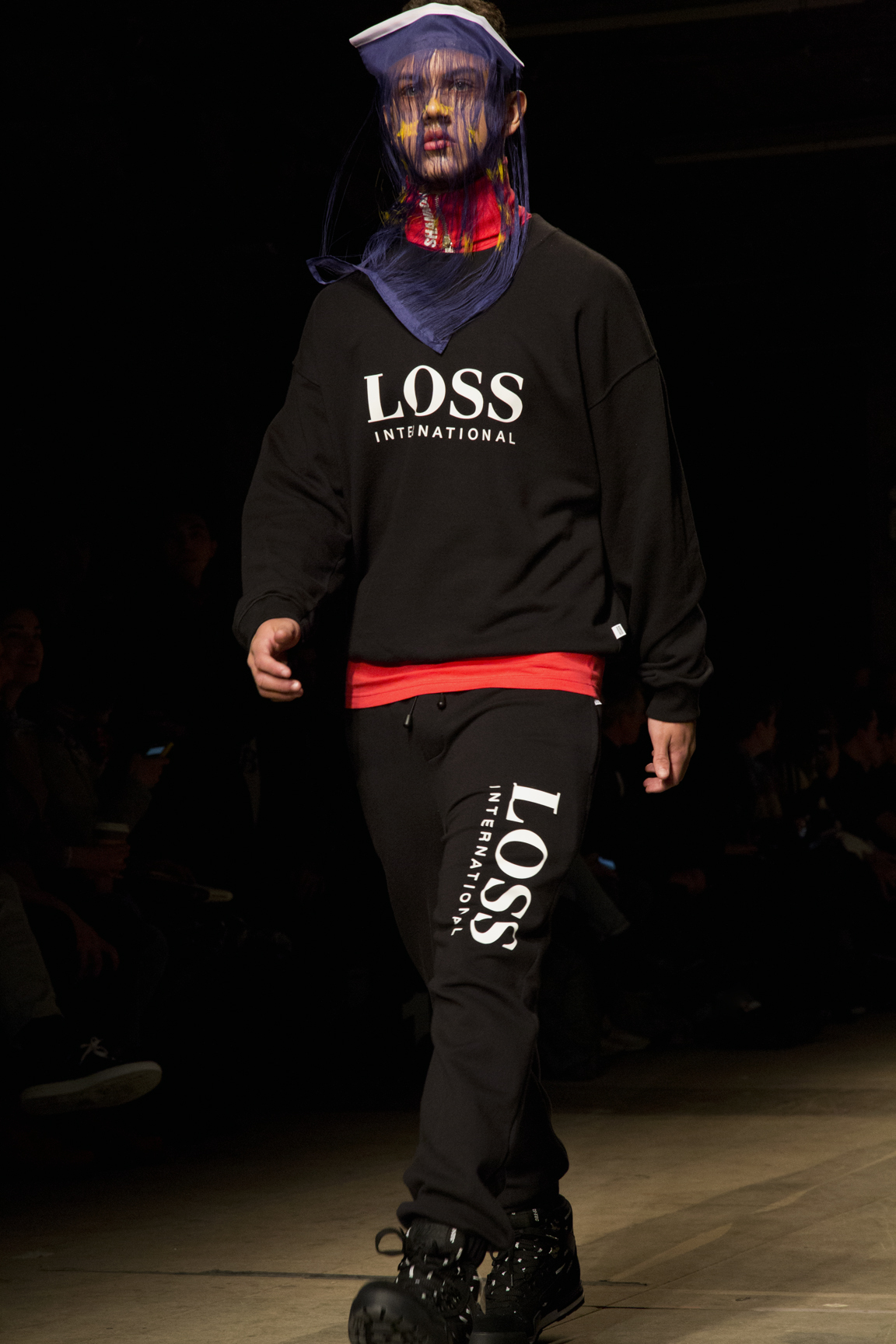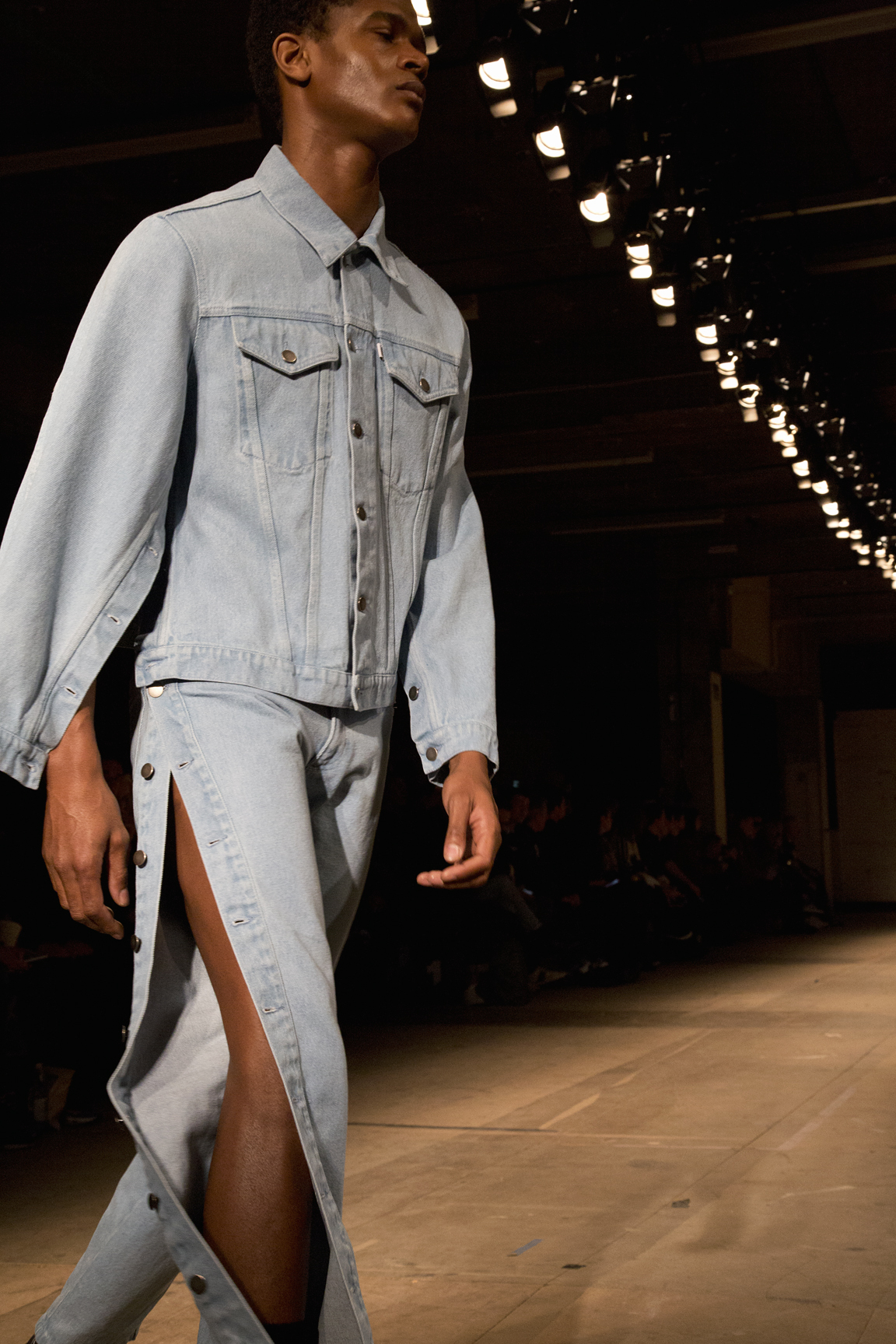 Wearable, durable, bold. Christopher Shannon is one designer that knows how to make a statement. Floor to ceiling concrete was the material setting for today's AW17 show, the industrial music filled with beats resembling a loud train and a construction site set the tone. The collection was filled with opposites, deconstructed denim set alongside reconstructed nylon and cotton panels with poppers, opened and closed. The garments set in neutral black and grey palettes flowed among loud color pops in indigo, yellow and orange. This was a collection reacting to the current economic uncertainty filled with contradictions.
Fuelled by his love of bold imagery, Shannon altered known brand names to showcase his thoughts on the industry today. Constant Stress, Loss International and Tumbleweed helped to drive home the designer's statement and the audience accepted and appreciated this comment instantly. Facewear masked the models in bright colored strings, the colors of which were influenced by sports in what seemed like a protest between those that see clearly and those who don't. Unified in the flags they adorned, the audience were the outsiders. In among the acid wash colors, manipulated 90's logos and patchwork denim the collection consisted of wardrobe staples. Denim jackets, hoodies, jeans, padded jackets and tracksuits were given the Christopher Shannon
Since his debut in 2008 he continues to use his collections to make a statement. Pulling inspiration from diverse references and challenging the world in which we live, creating a running commentary in the form of his collections as he goes.
Words by Leah Haines
Images by Lusha Alic