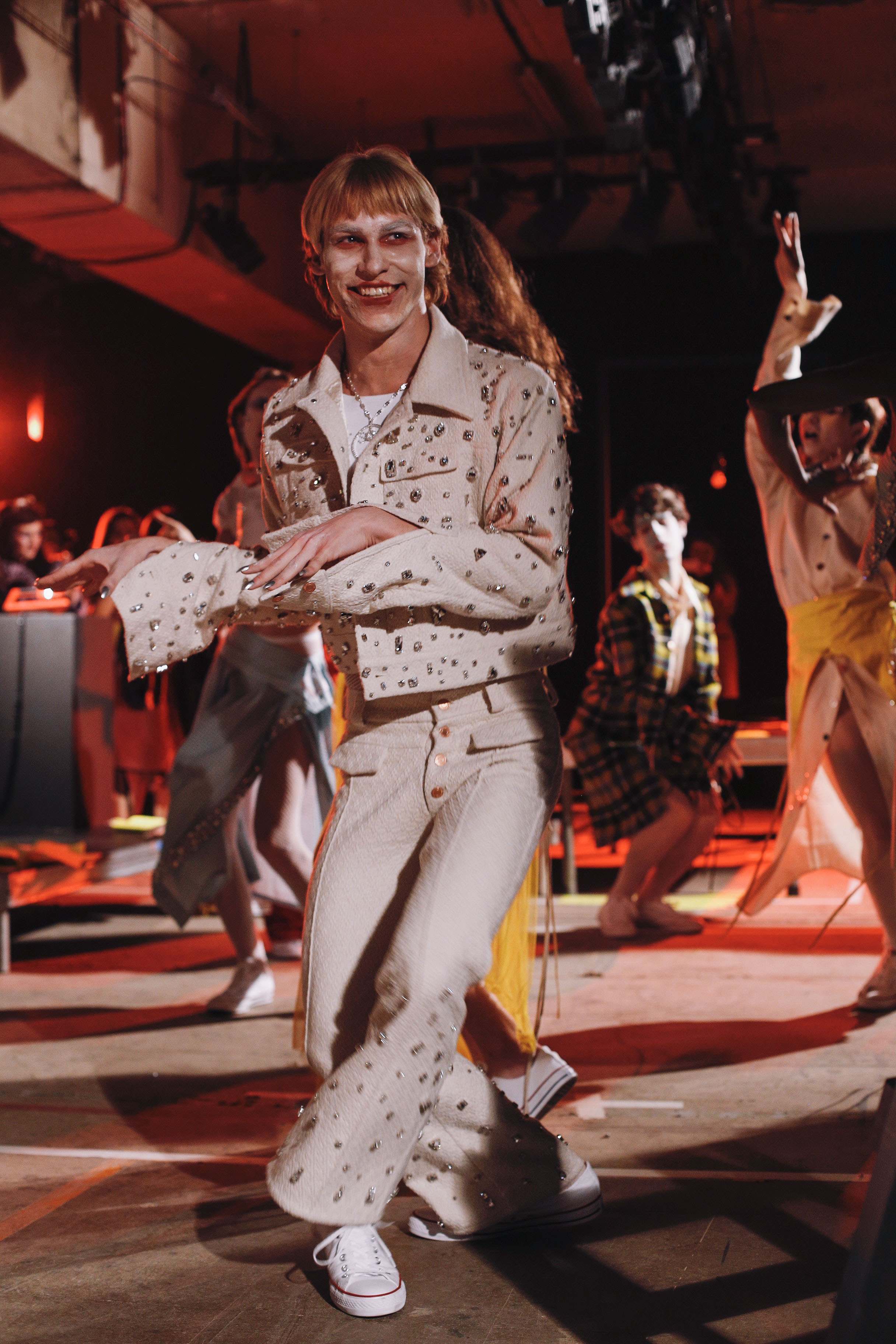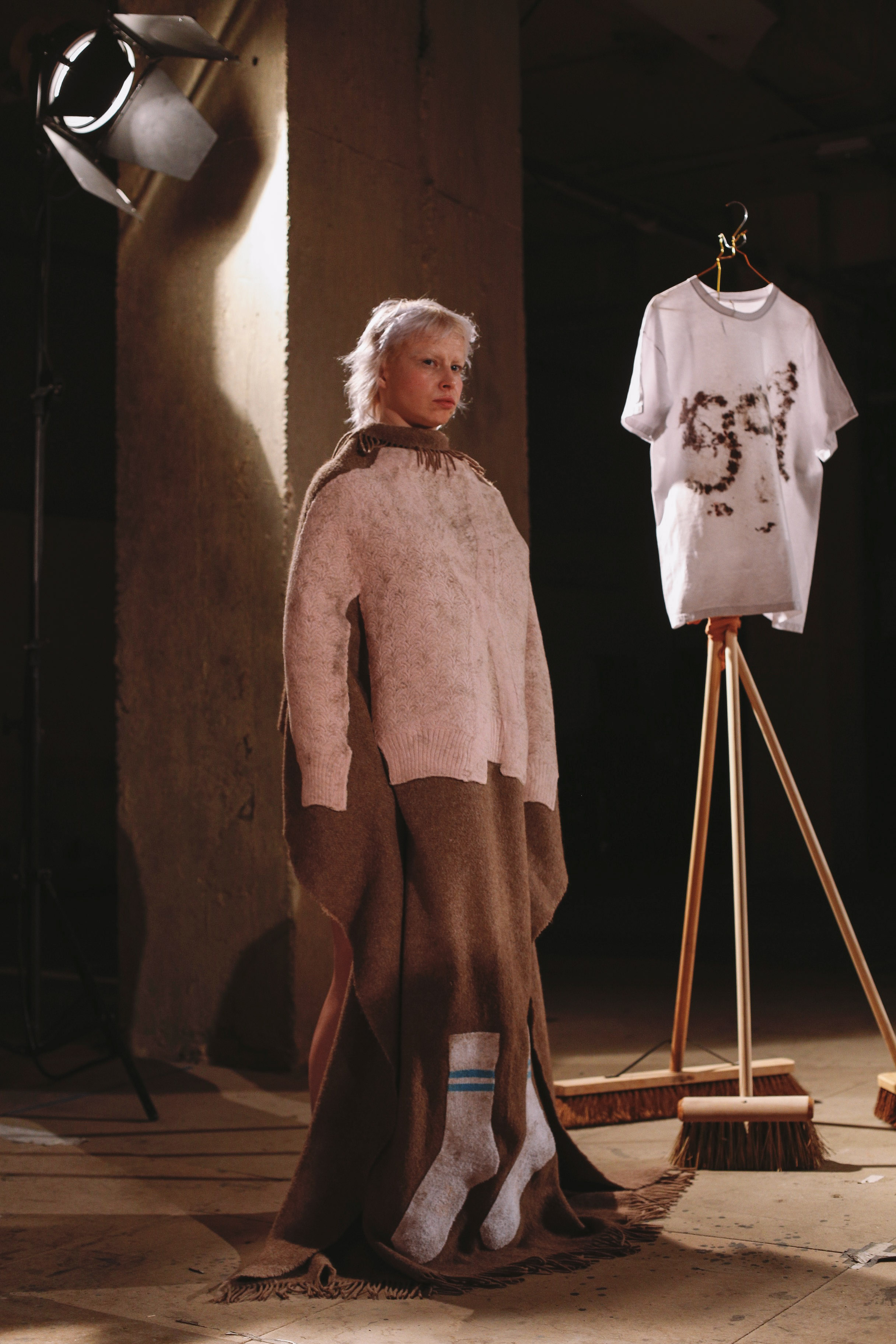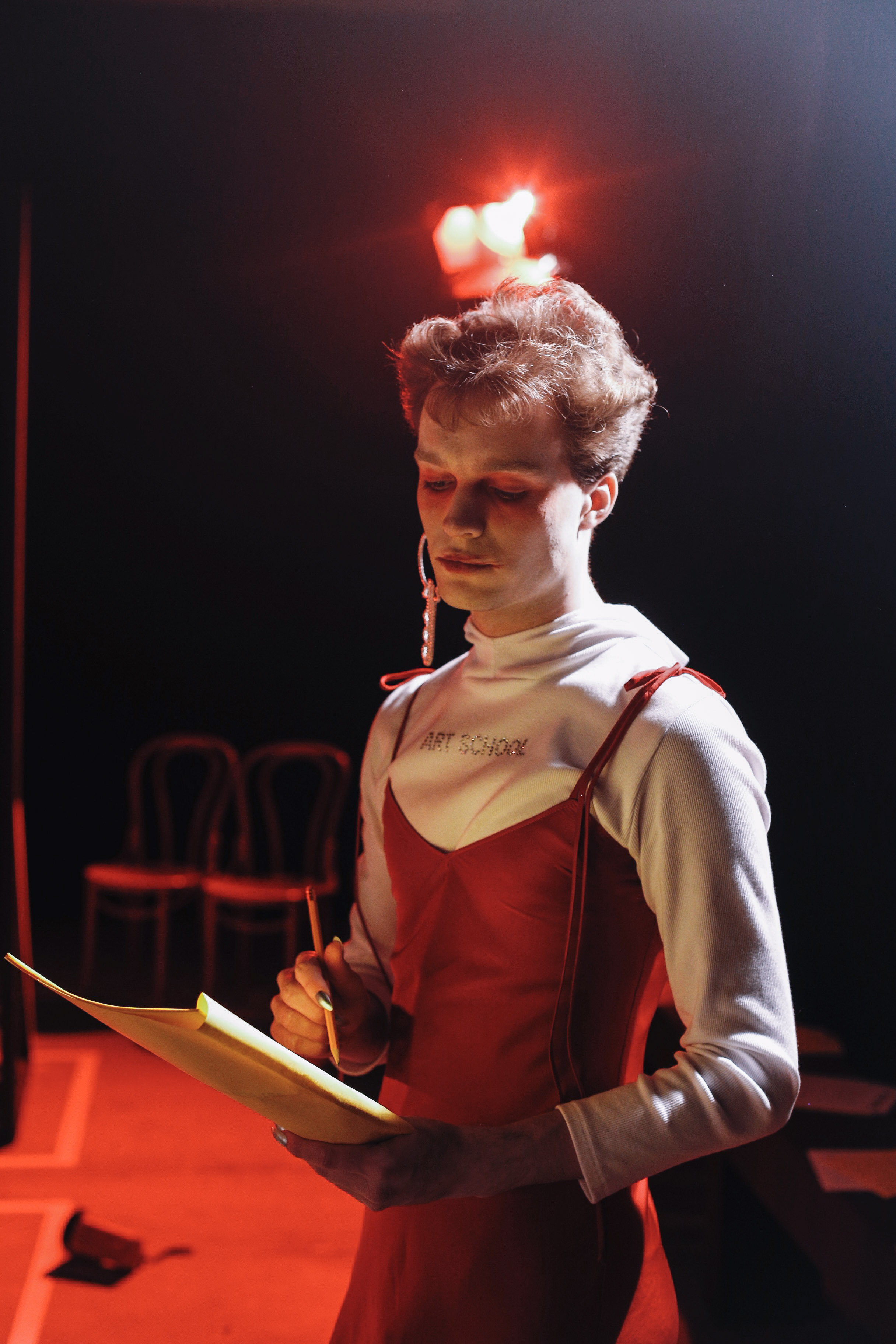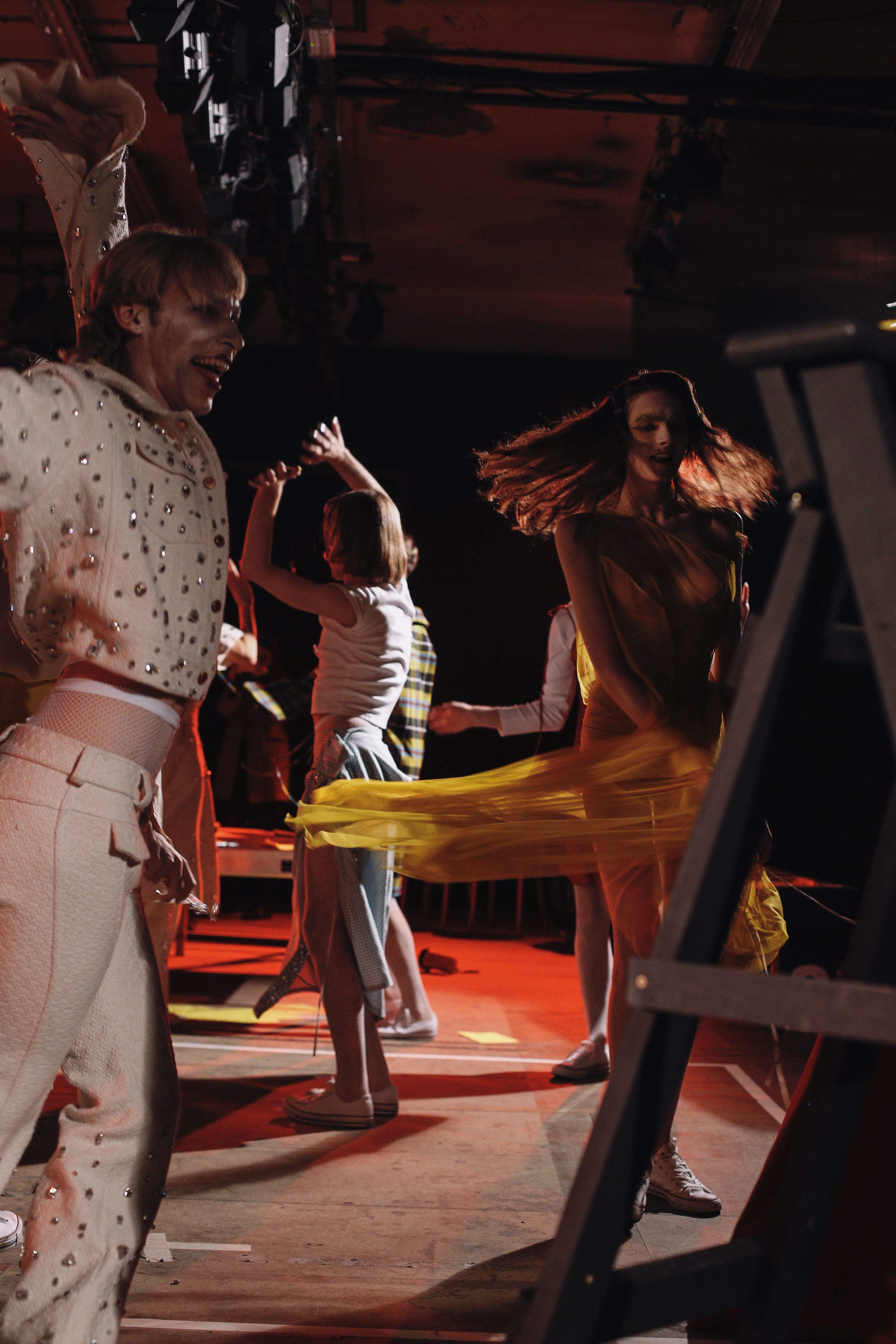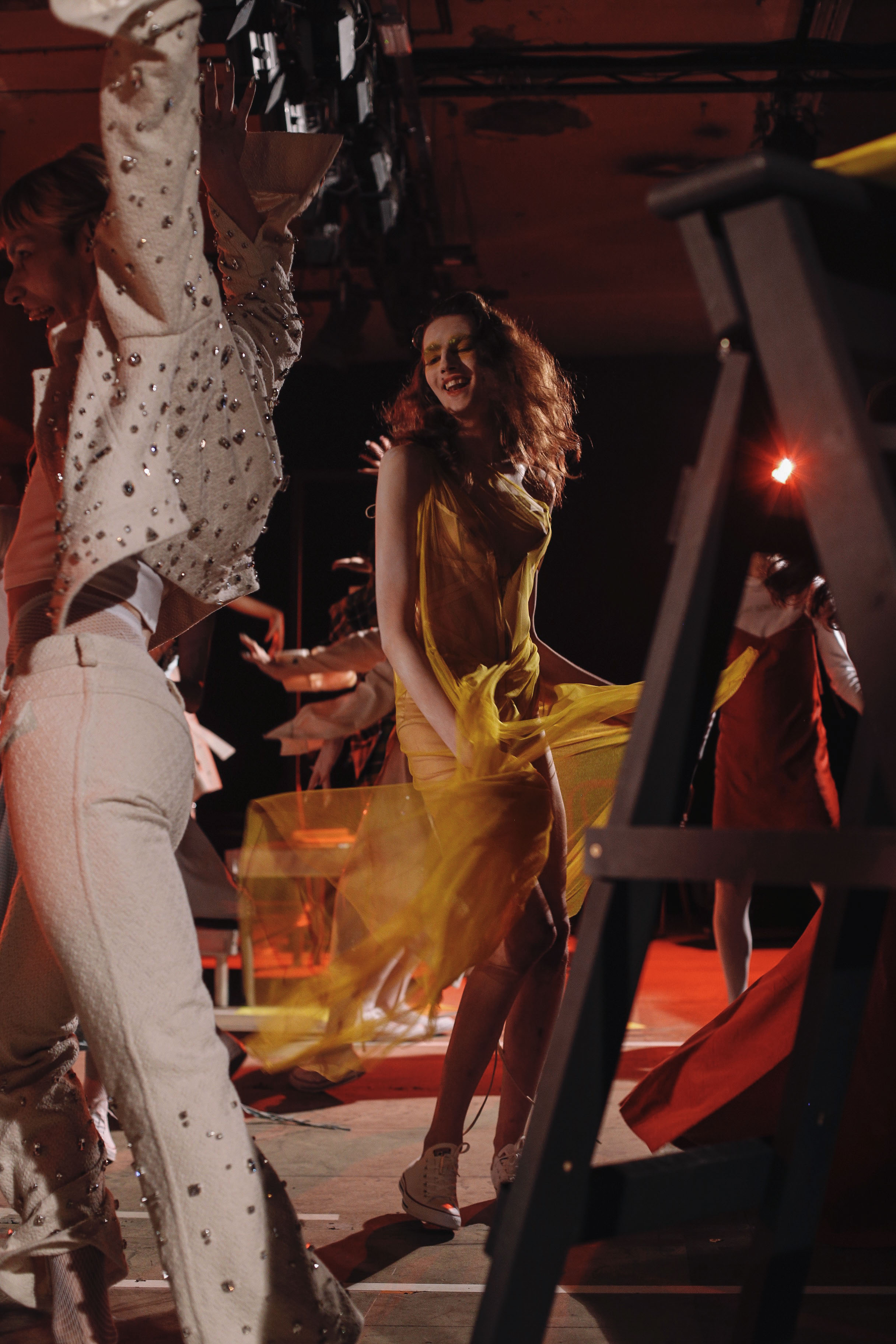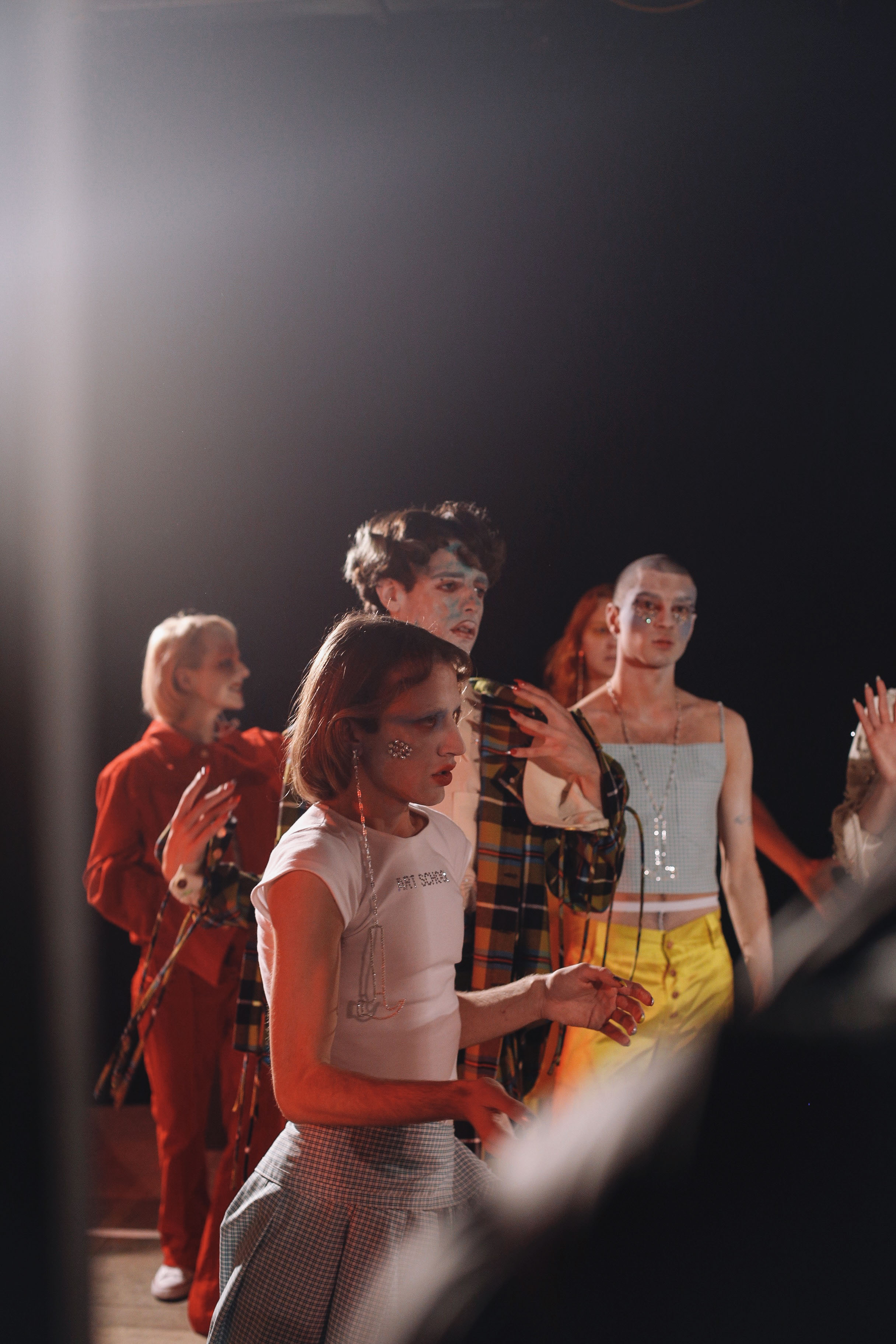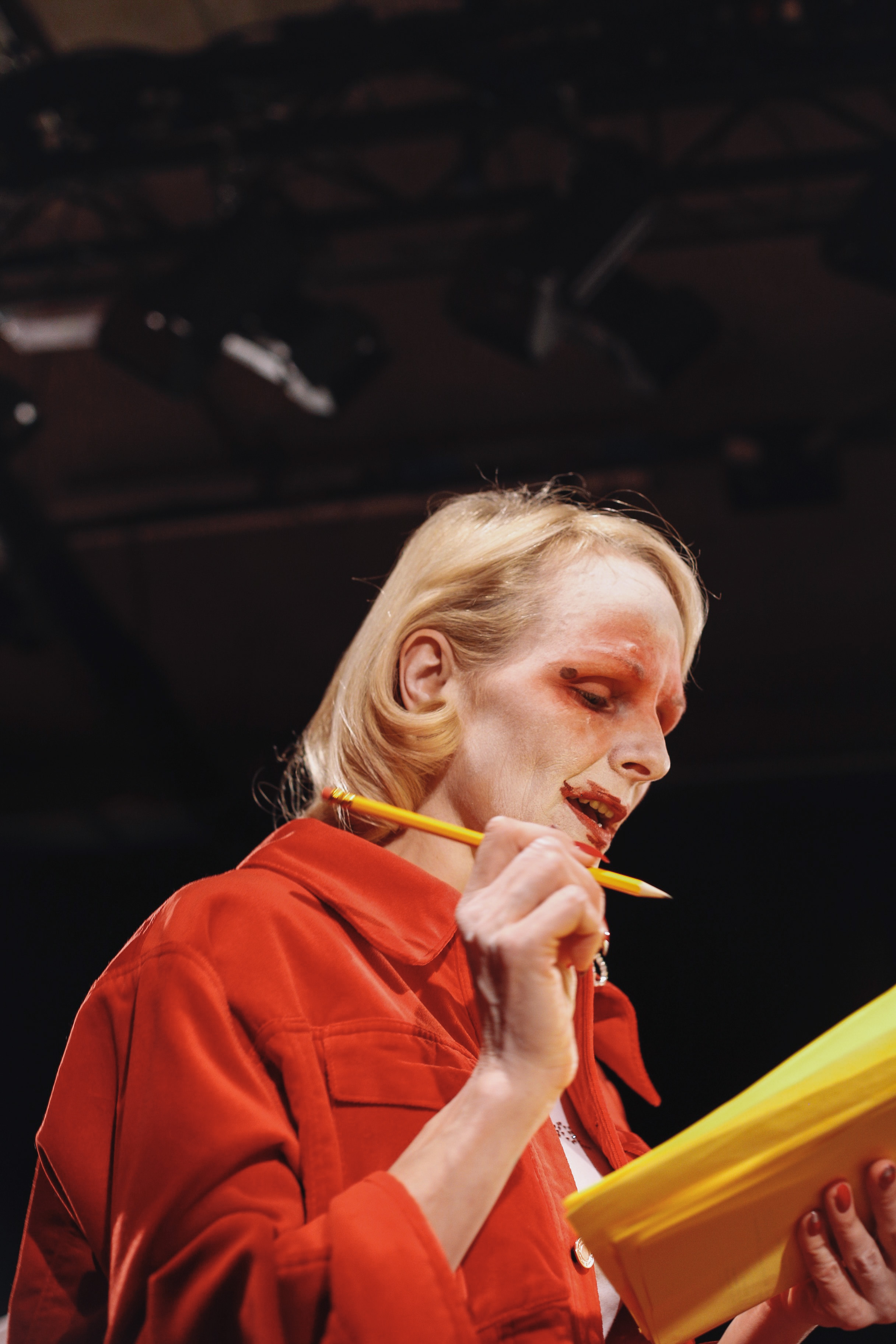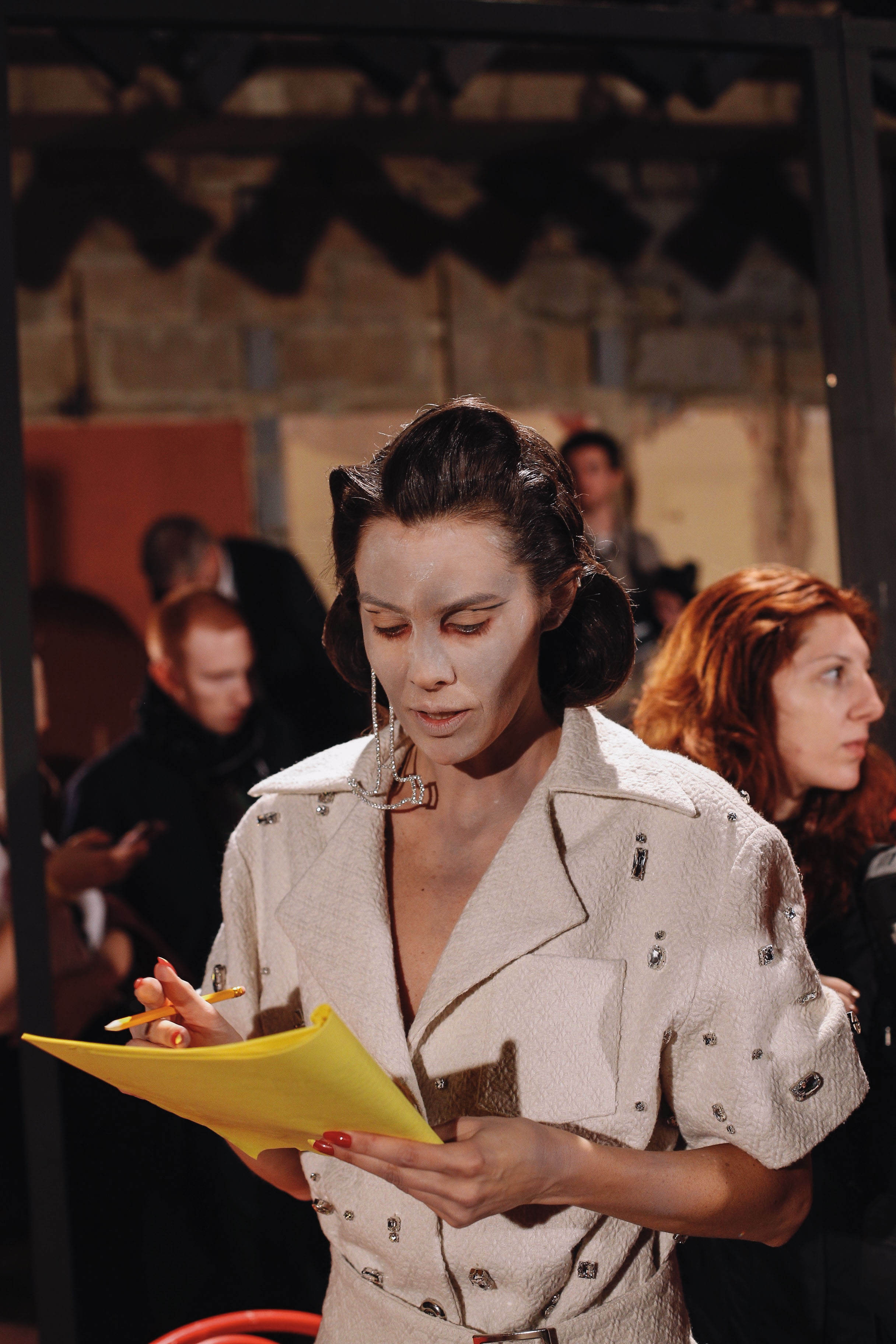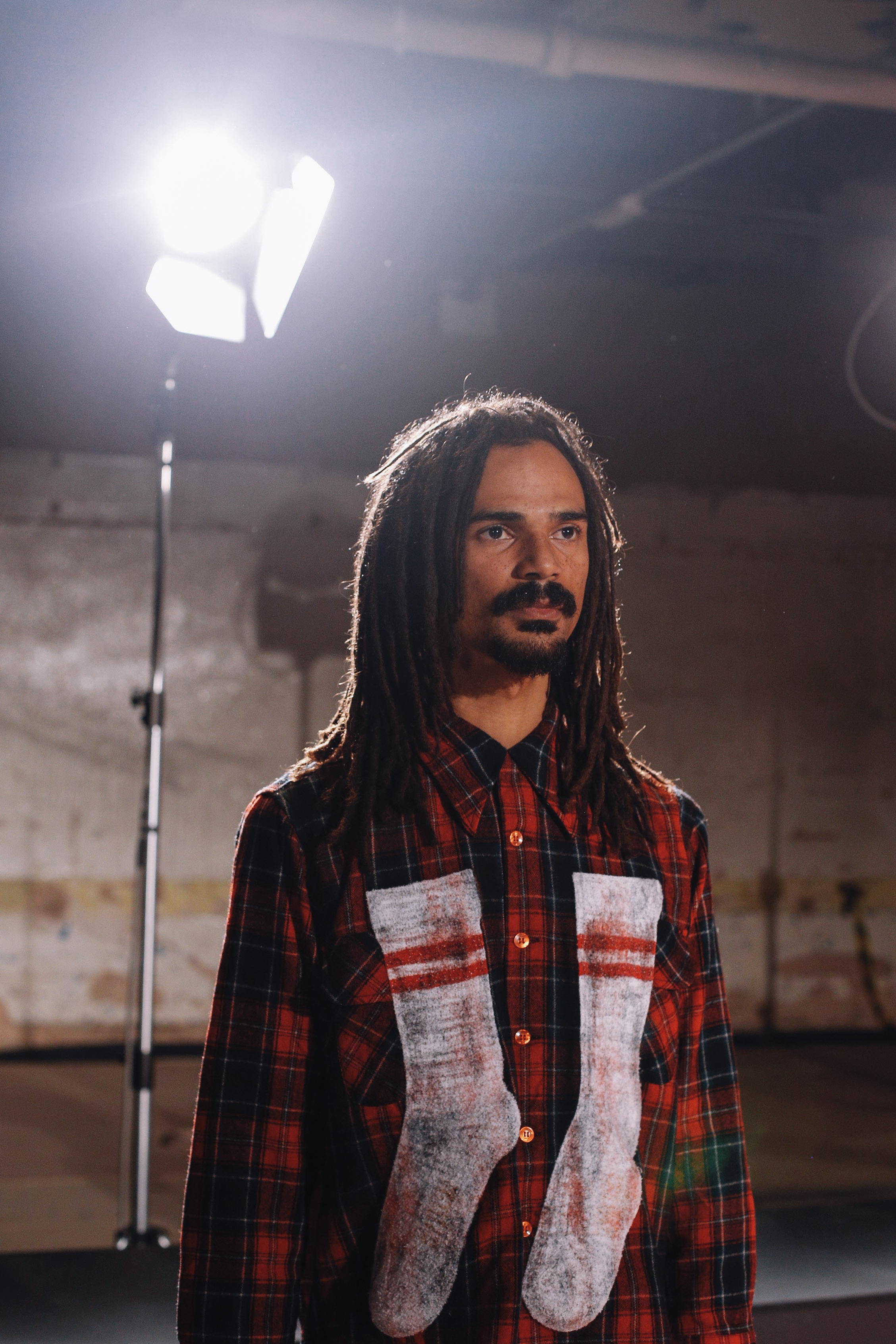 Clothing labels, sewing boxes, socks, experimental dances, expressionism and sparkly gems. Fashion East Men's presentation (sponsored by Topman) took place at The Old Selfridges Hotel. Commencing with the first presentation of the return of Rottingdean Bazar, who presented some weirdly, wonderful and witty designs and creations. Blanket style jumper dressers, plaid shirts with embroidered red and blue, stained tube striped socks. The intriguing socks were also displayed on further accessories. He also displayed clothing labels as artwork with fashion instructions for viewers to consider. Sealed in a tapestry box with a needle and thread, Bazar's approach to up cycling and recycling waste textiles and clothes are still existent in this year's collection.
Newcomer Art School, displayed a bohemian style presentation. The models expressed a new theme, that seemed inside-out, current and enhanced non-binary gender identities. Much more than fashion performance it became a much larger drama and even a fashion musical. Parachute flared pants were a main feature. Flowing, vivid yellow maxi style dresses spun around the stage, whilst accessories were the 'key' pieces.  In a literal sense, custom made jewellery resembled keys, hammers and other objects that were attached to the models. The white leather jacket jewelled, rhinestone piece was stunning as the model  foregrounded his attire. The models progressed towards an improvisation which encouraged the audience to become engaged with the entire performance. Showcasing physical motions, moods and human connection.
A show that was delightfully refreshing, yet energising all at once.
Words by Dayna Dibua
Images by Ieva Lasmane