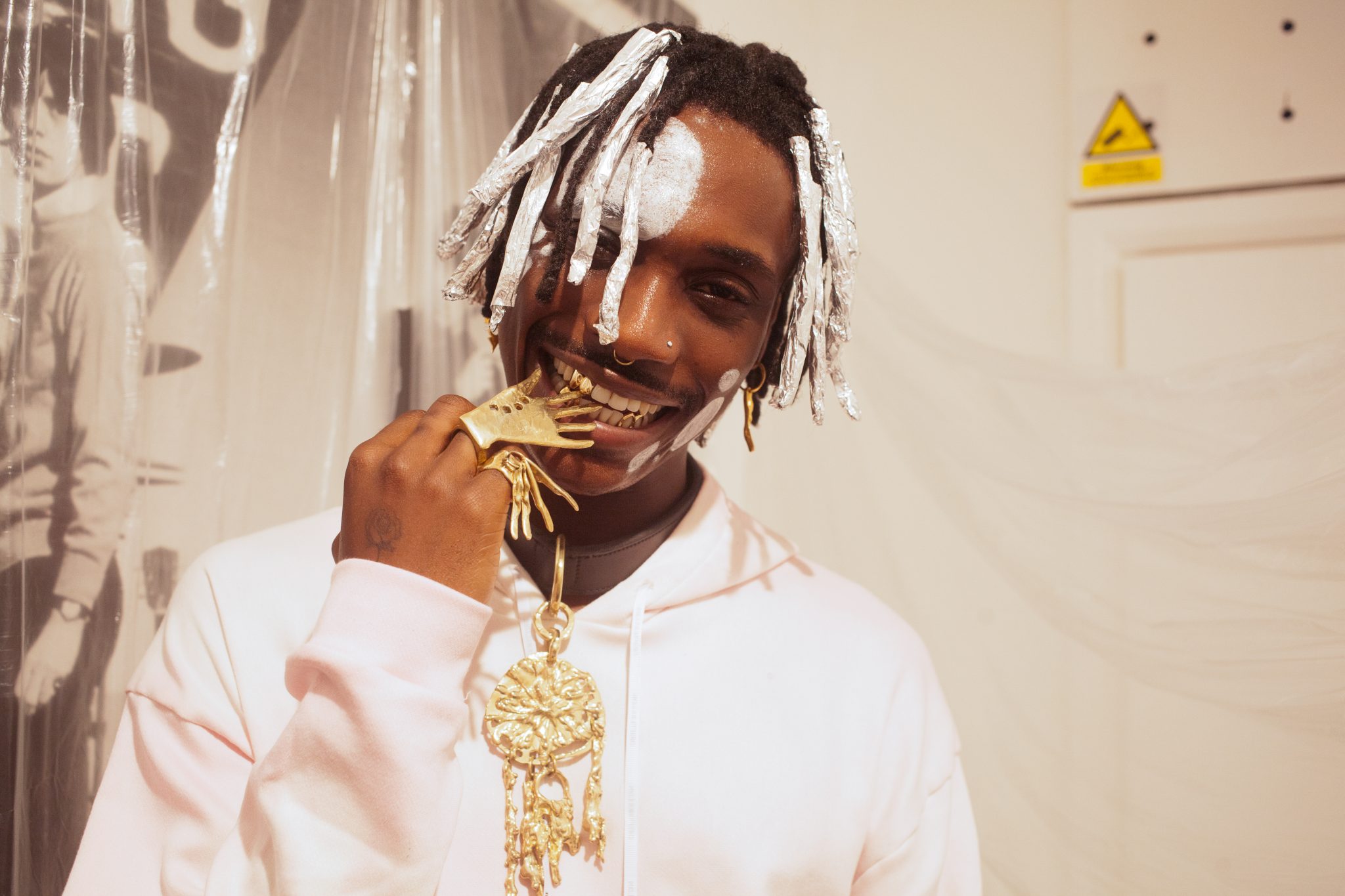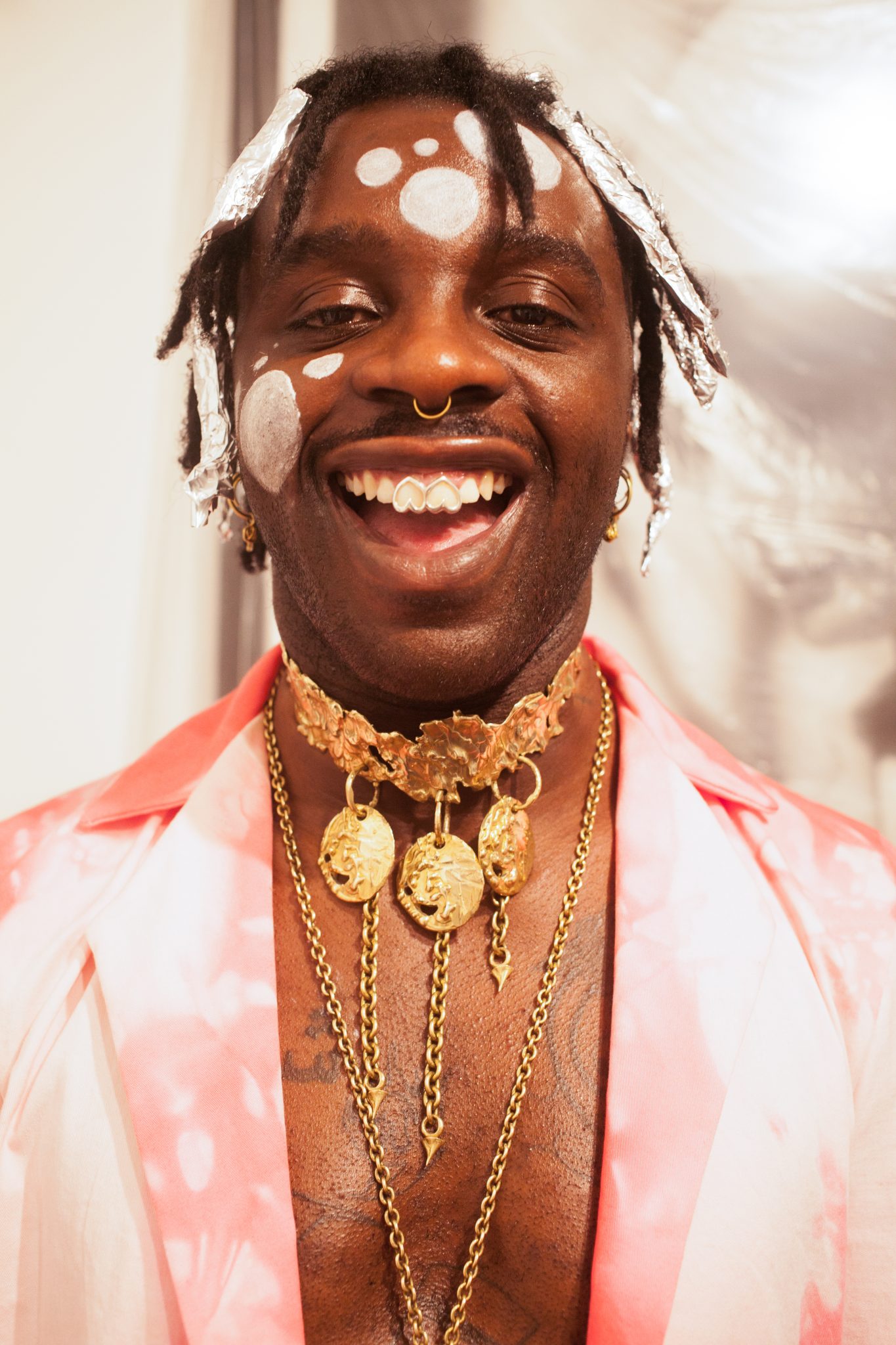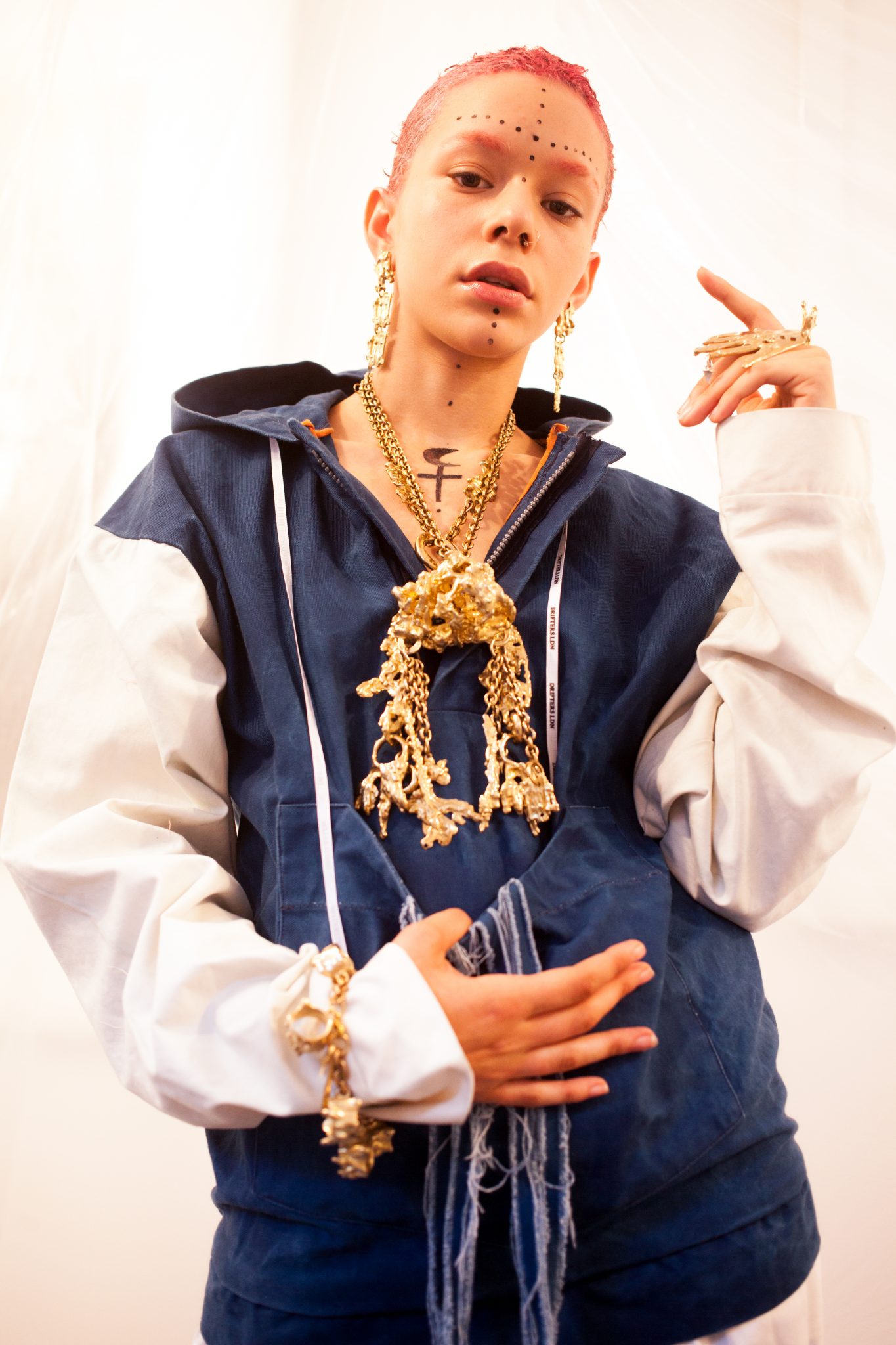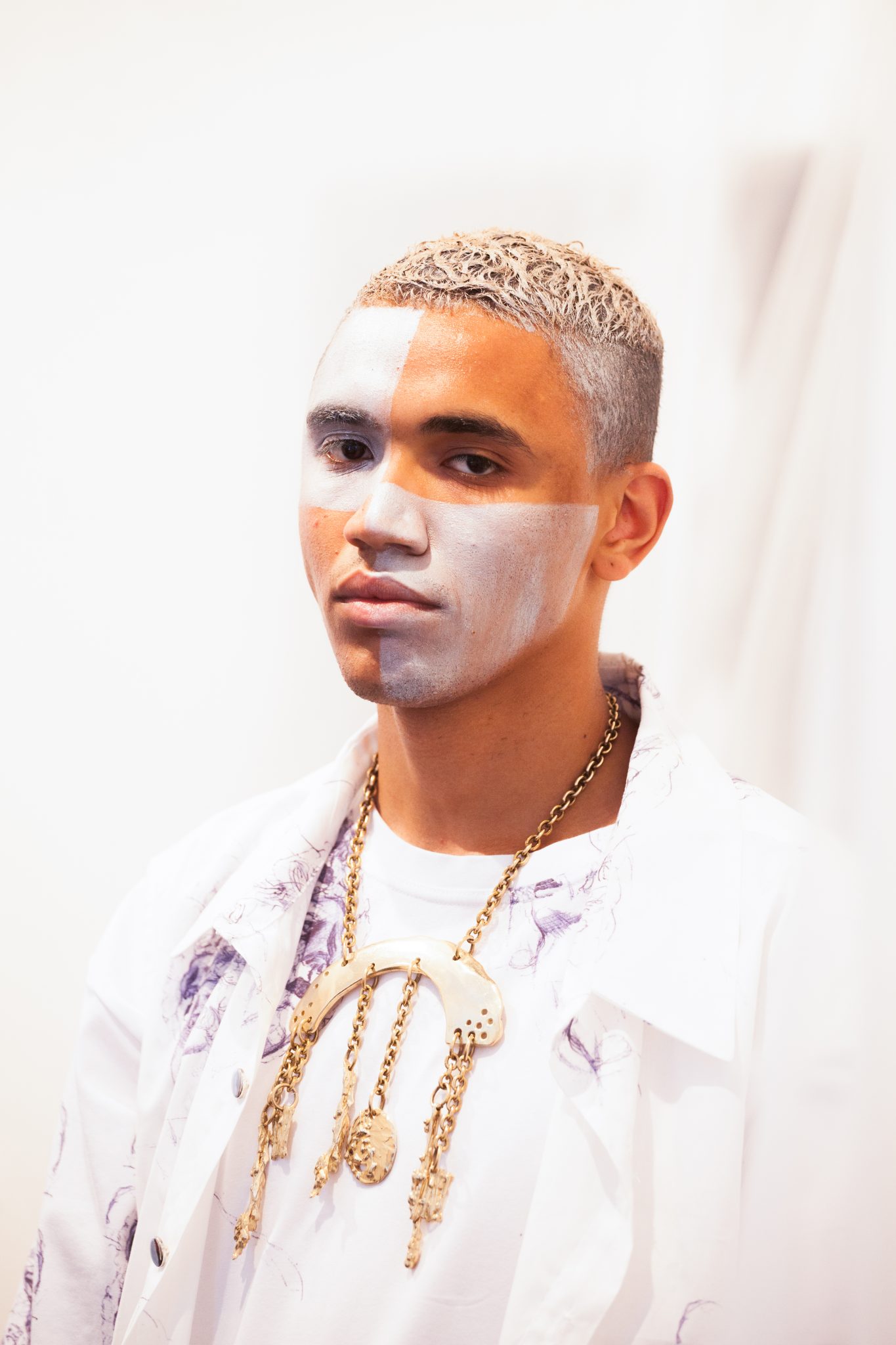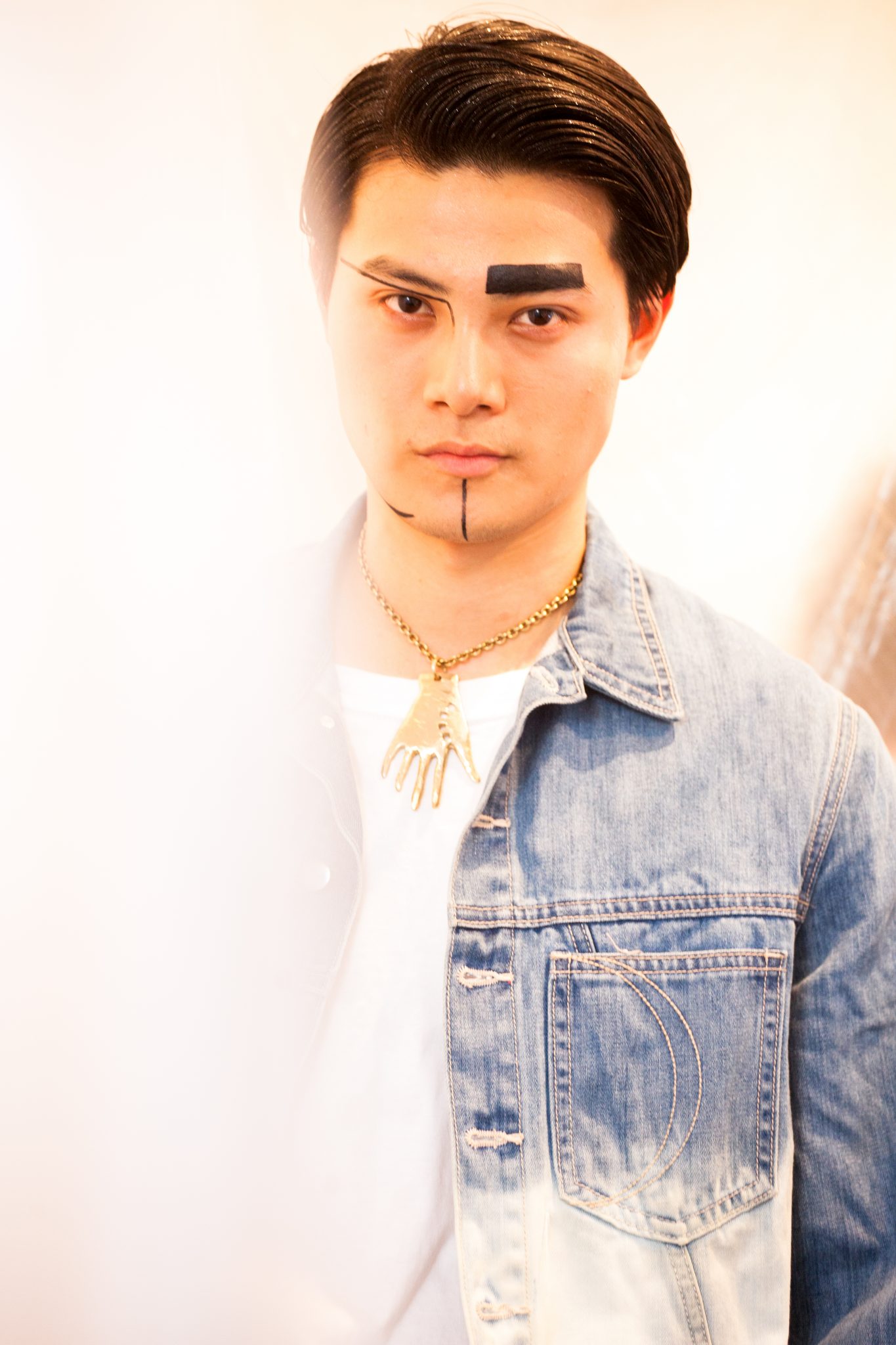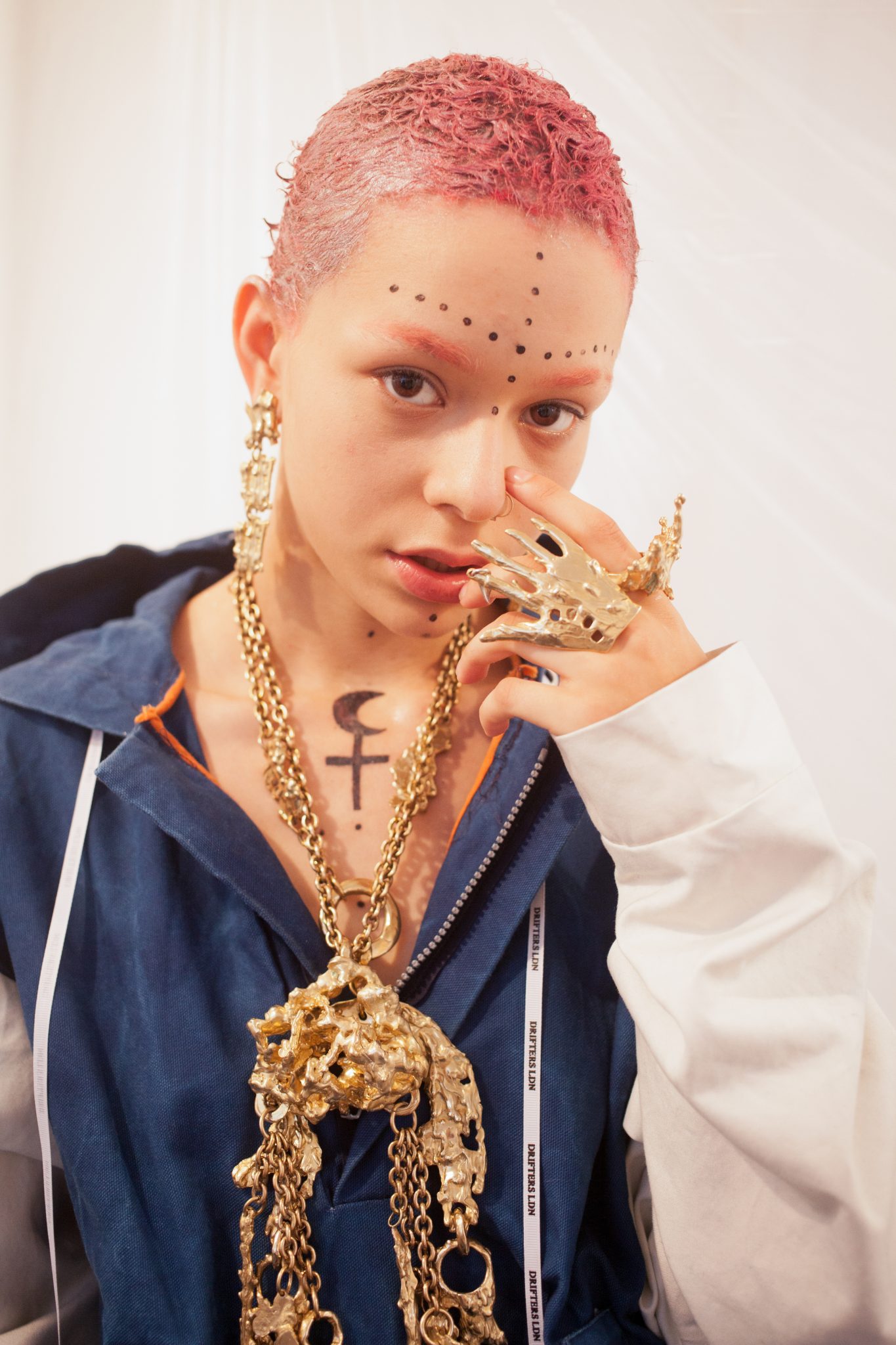 How do you source inspiration for your collections?
This collection was actually inspired by a taxi driver in Portugal who spoke about the weather and the prefect storm, which stuck with me and lead me to now. Inspiration comes from so many places, I could be watching something, feel something, it is unexpected.
What would you say are the key pieces of this collection?
Denim definitely, it was introduced last season and people loved it so I've brought it back this season, but this time I've bleached it. The pink trench coat as well, as it is very loud and very Drifters.
I found the casting really interesting, was there a specific muse for this collection?
Not specifically, I went by the concept of this collection that is 'The Perfect Storm', it was important to me that my models represented this. A storm is random and unexpected, so I have included a variety of people to showcase this.
What was the concept behind the hair and makeup?
It was whilst brainstorming ideas of how to make the hair and makeup link to the concept, my creative director came up with the idea of the metallic hair. It is all to enhance this notion of being in a storm.
Why did you pick to host your presentation a the Proud Gallery?
I am a very visual person and love the photography in there. People coming in get to feel like their at a gallery and a fashion presentation which makes the experience exciting and messes with your senses.
Words: Sarah Whelan 
Images: Georgia Sillitoe