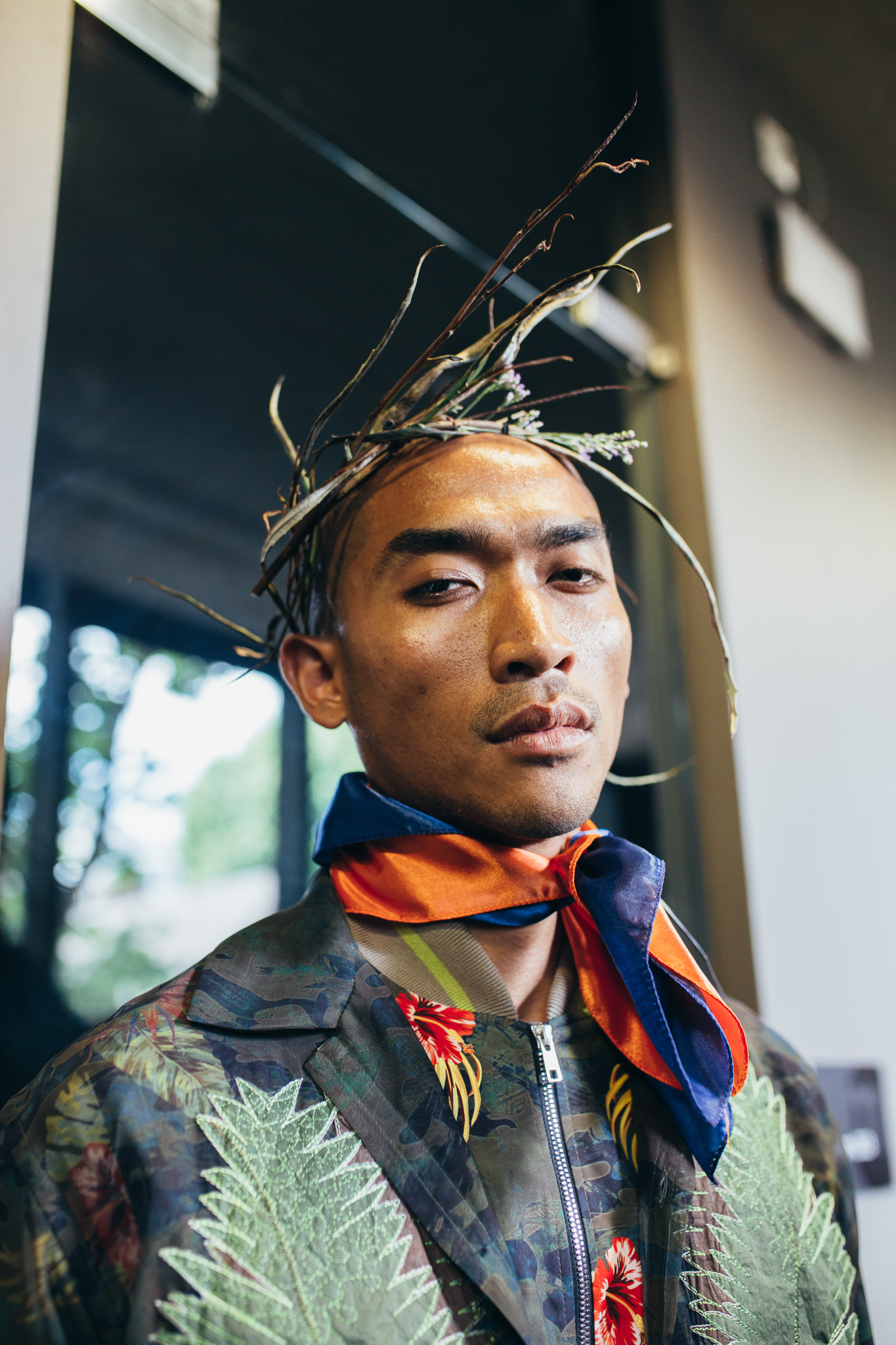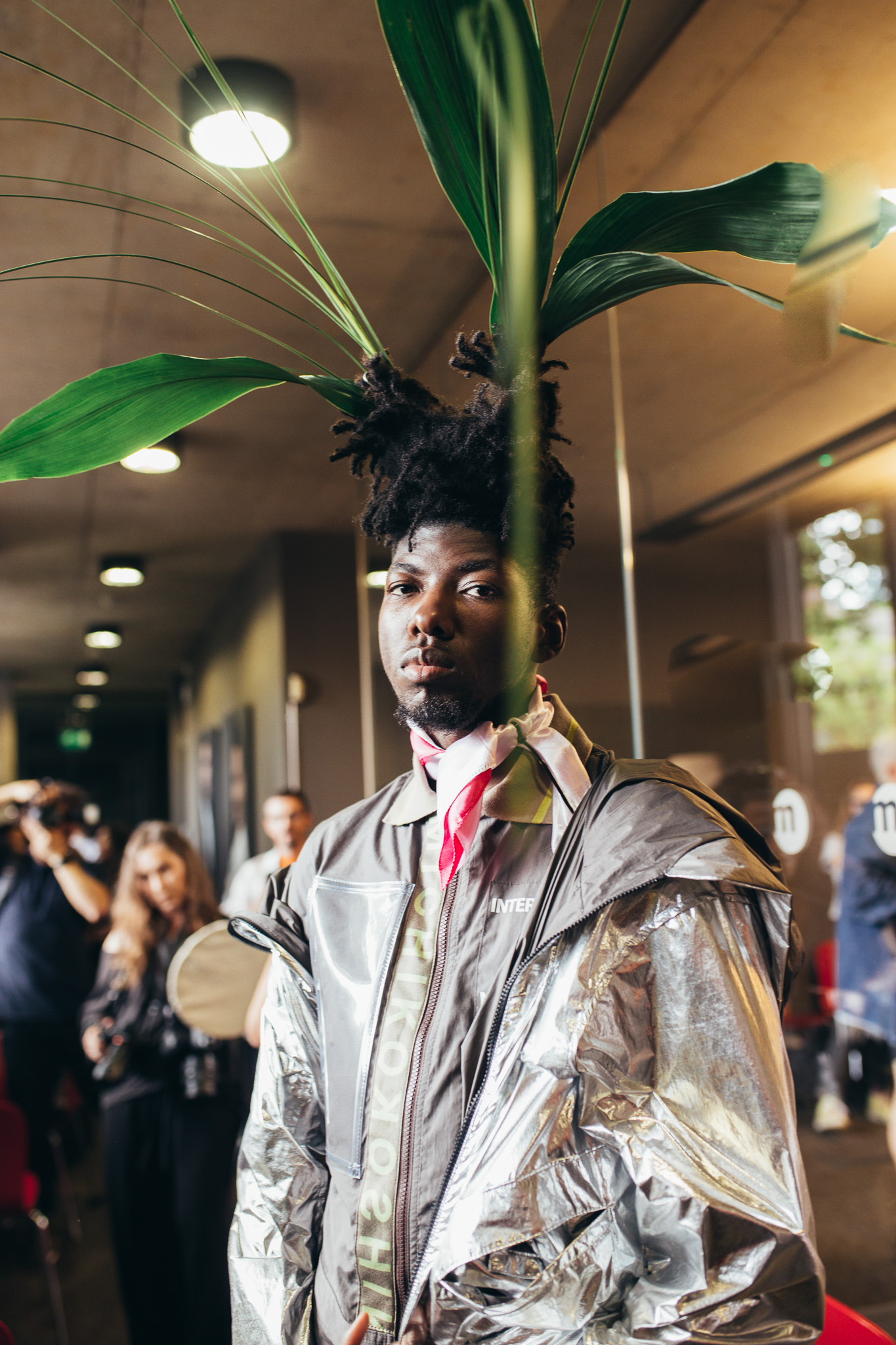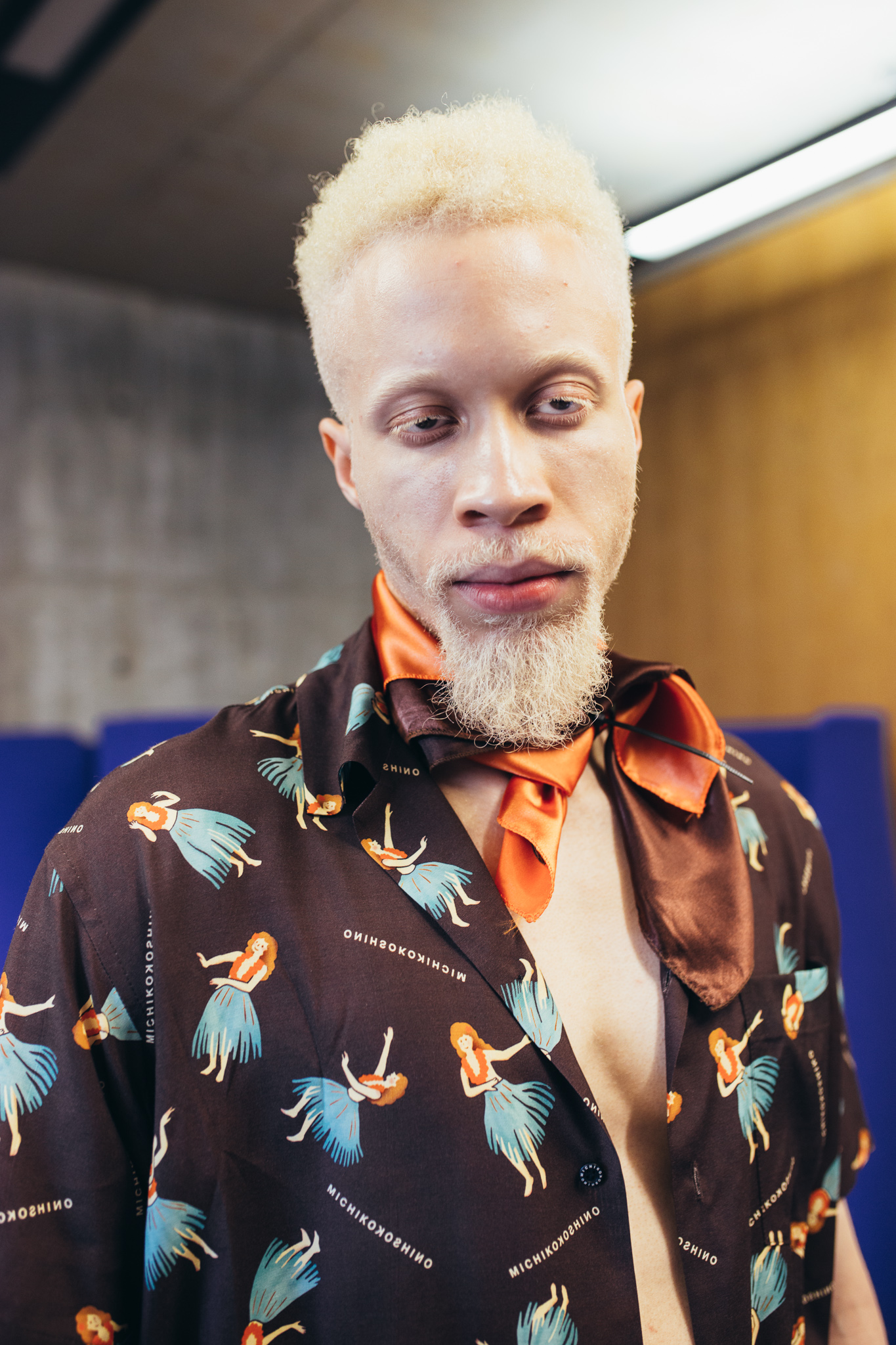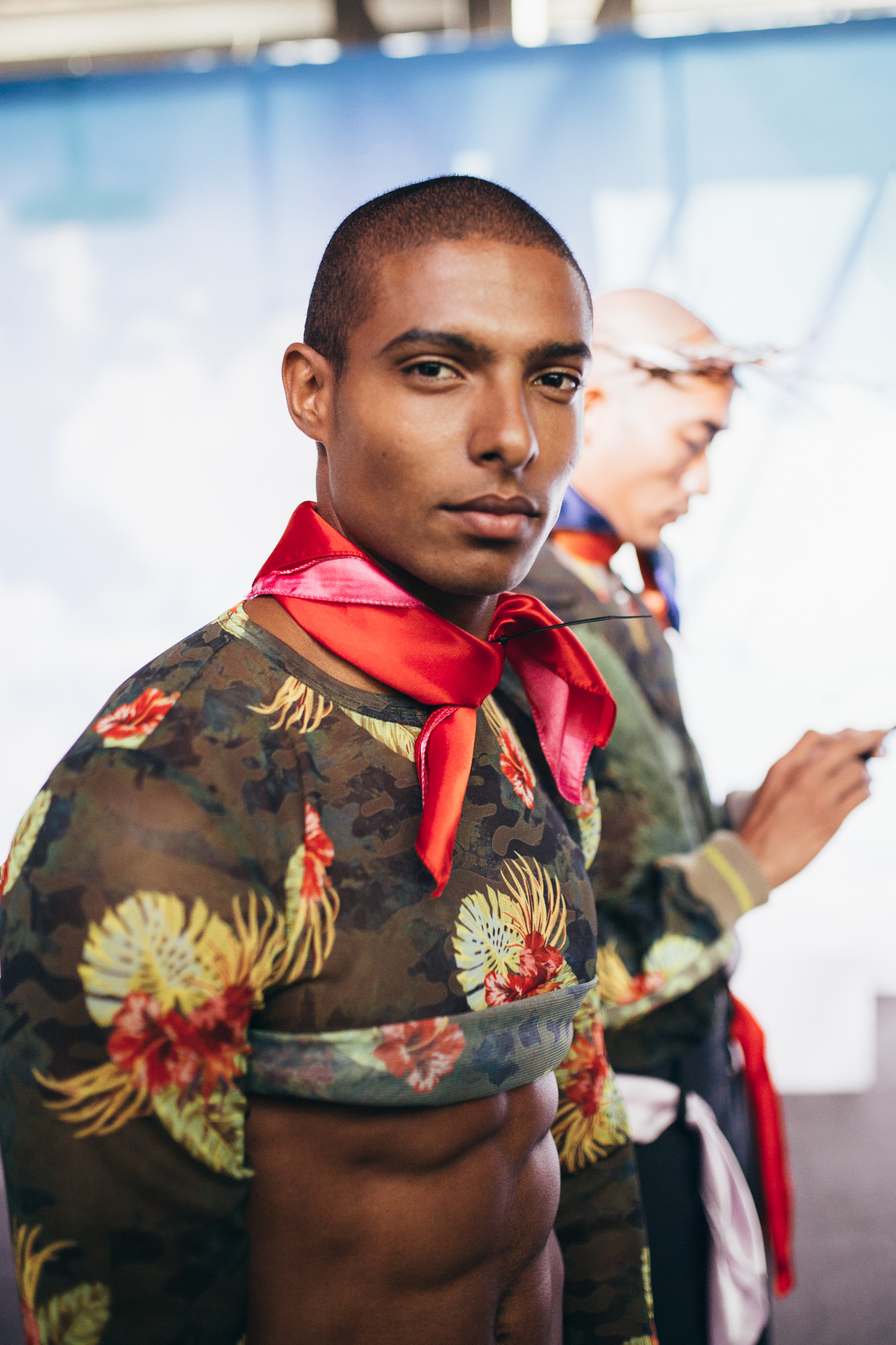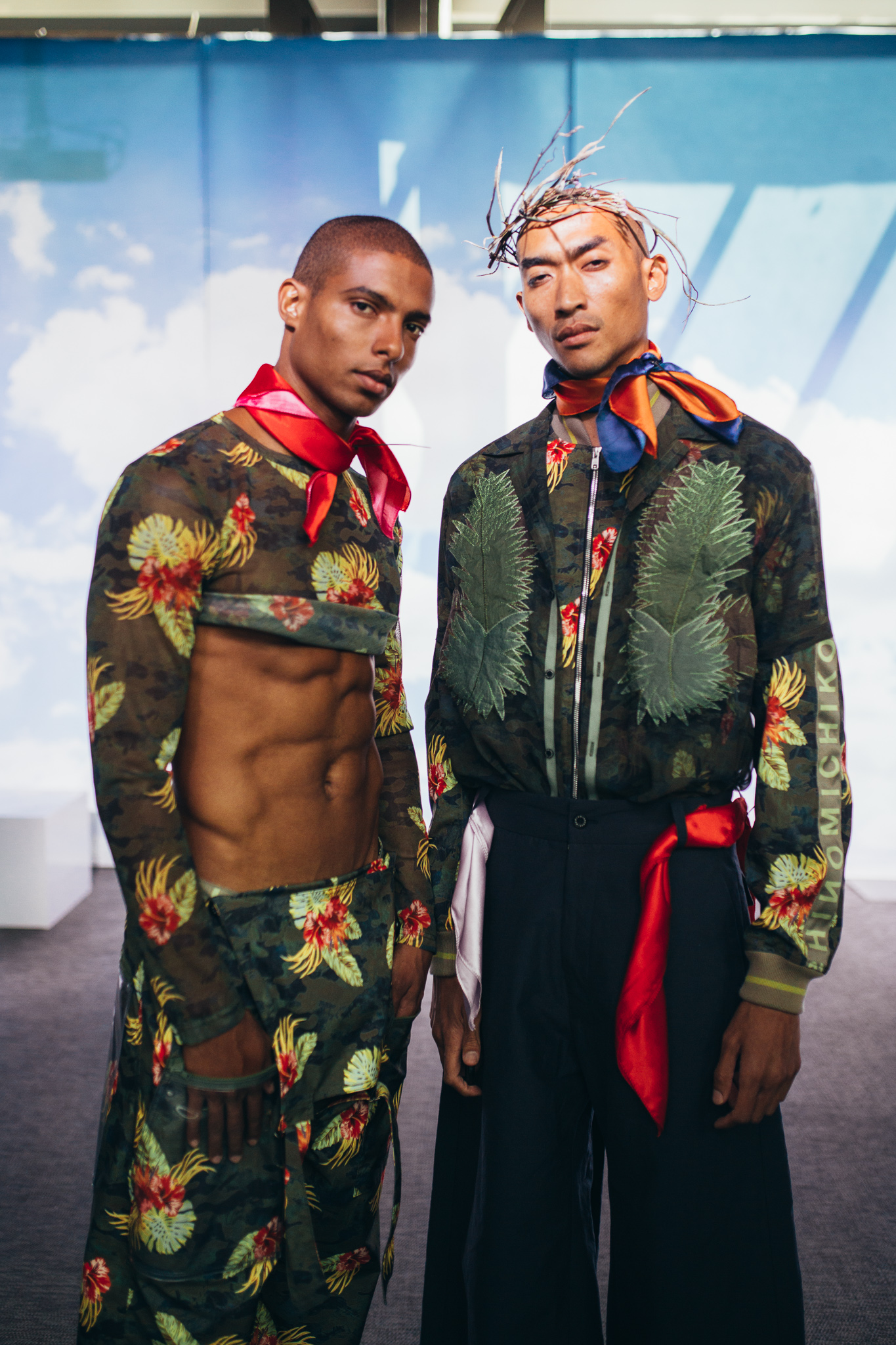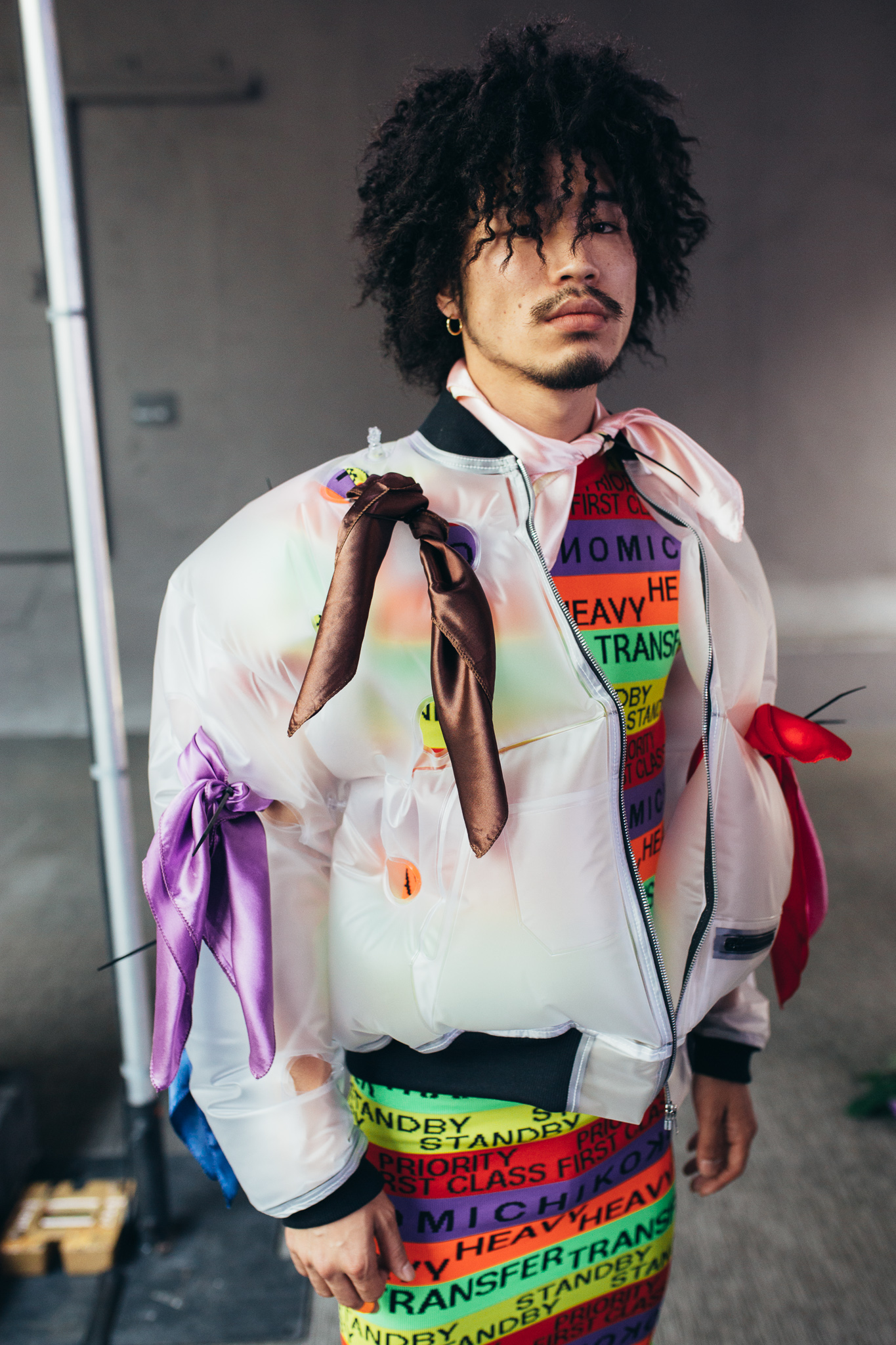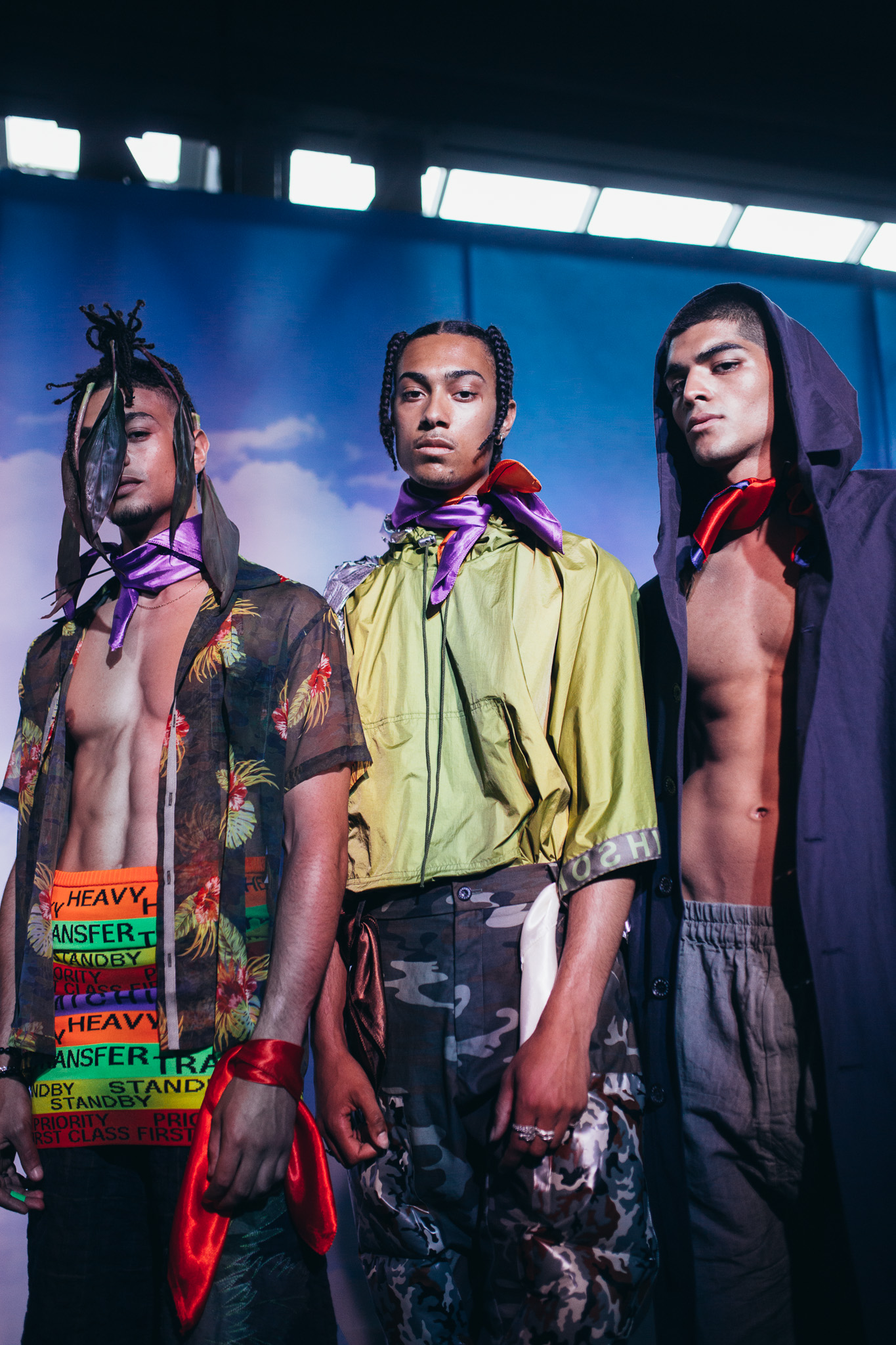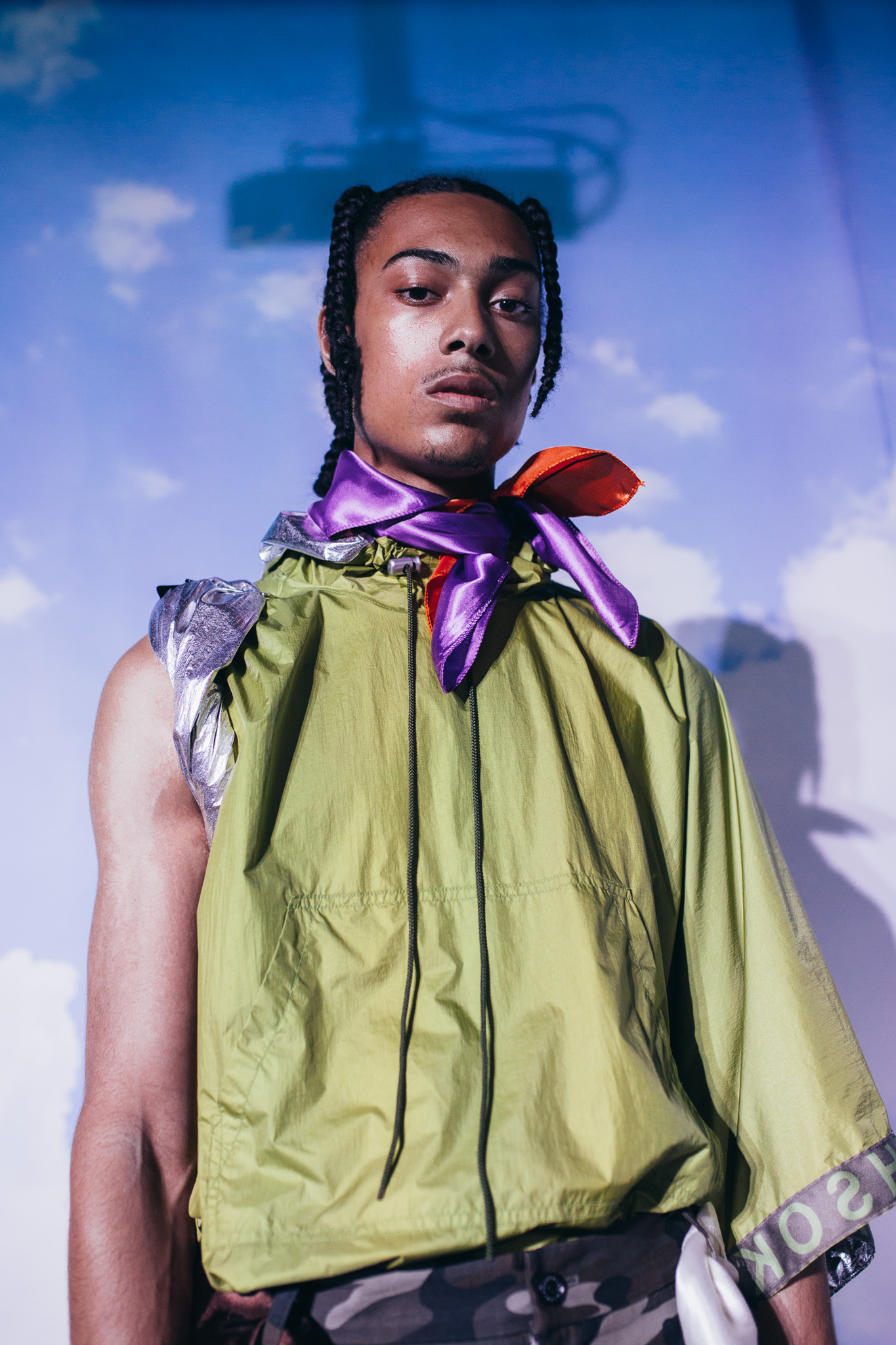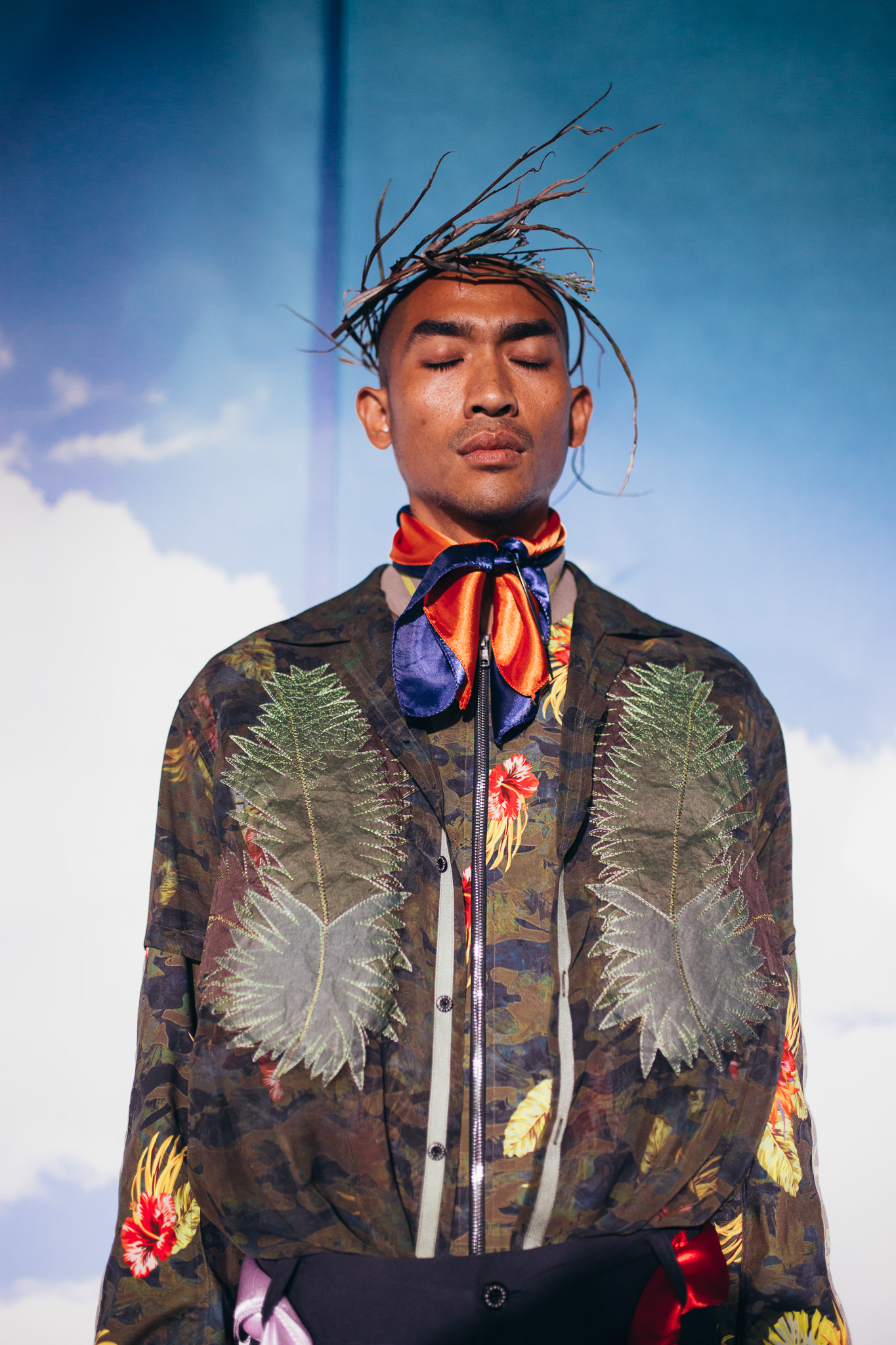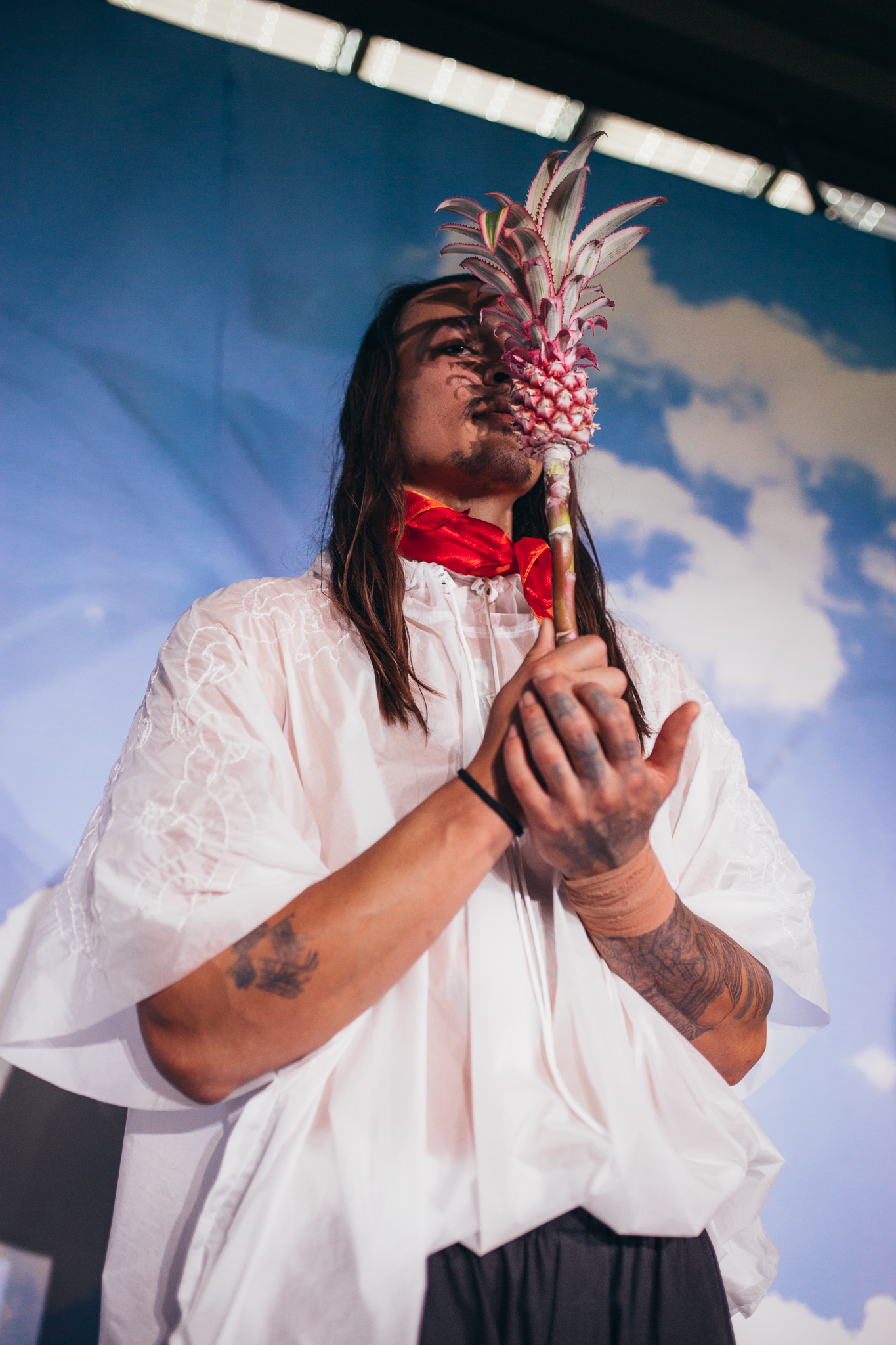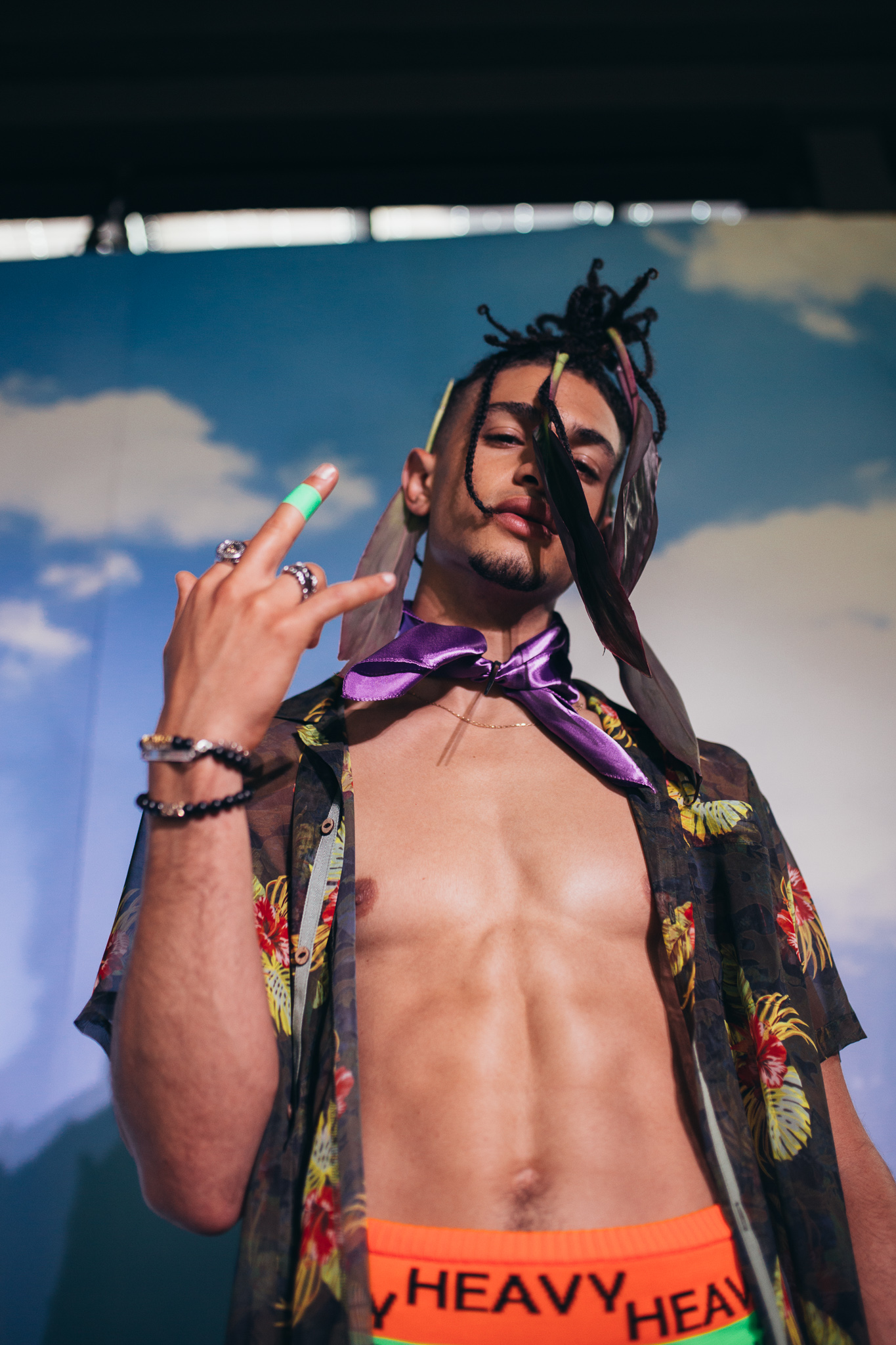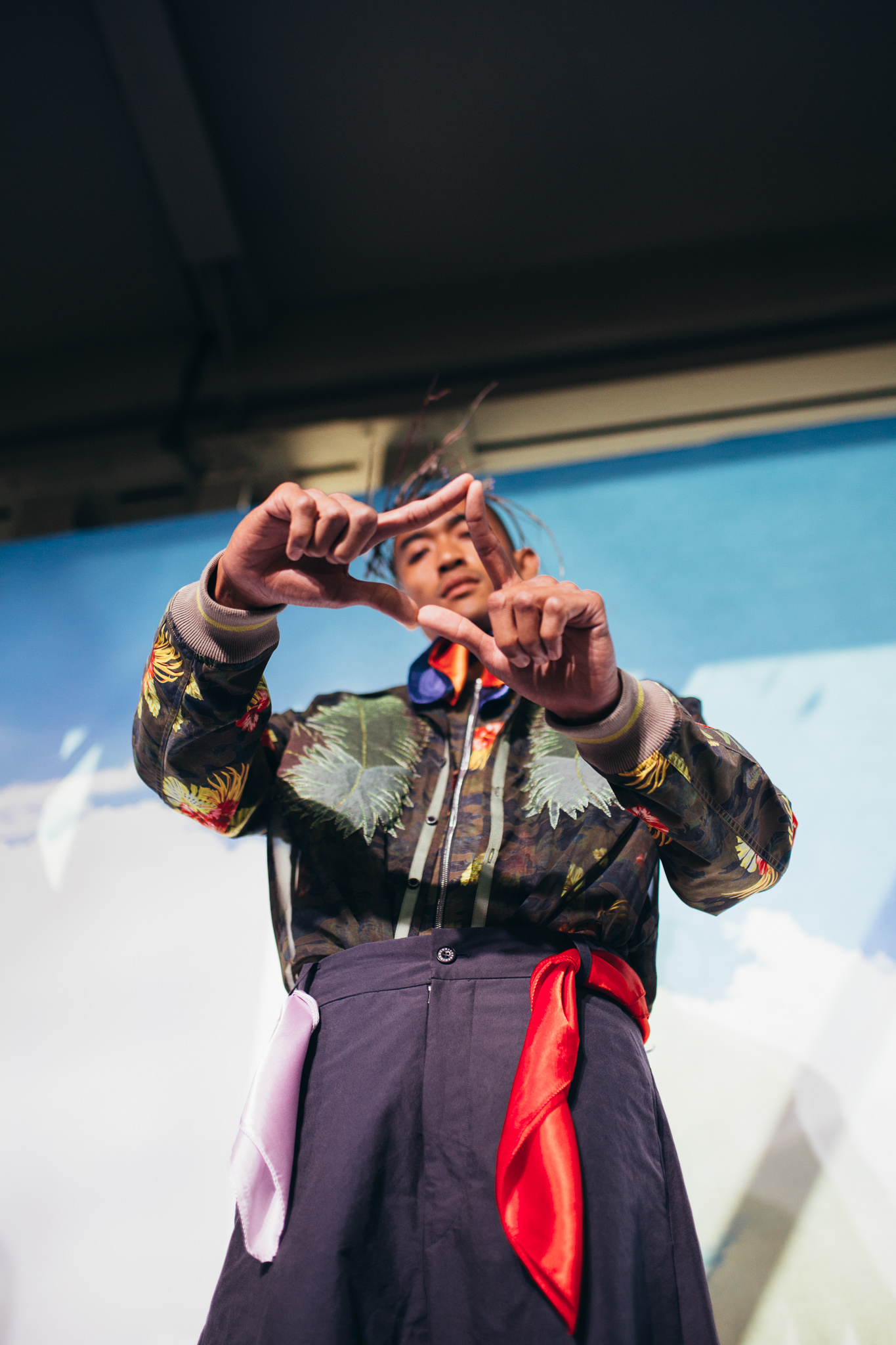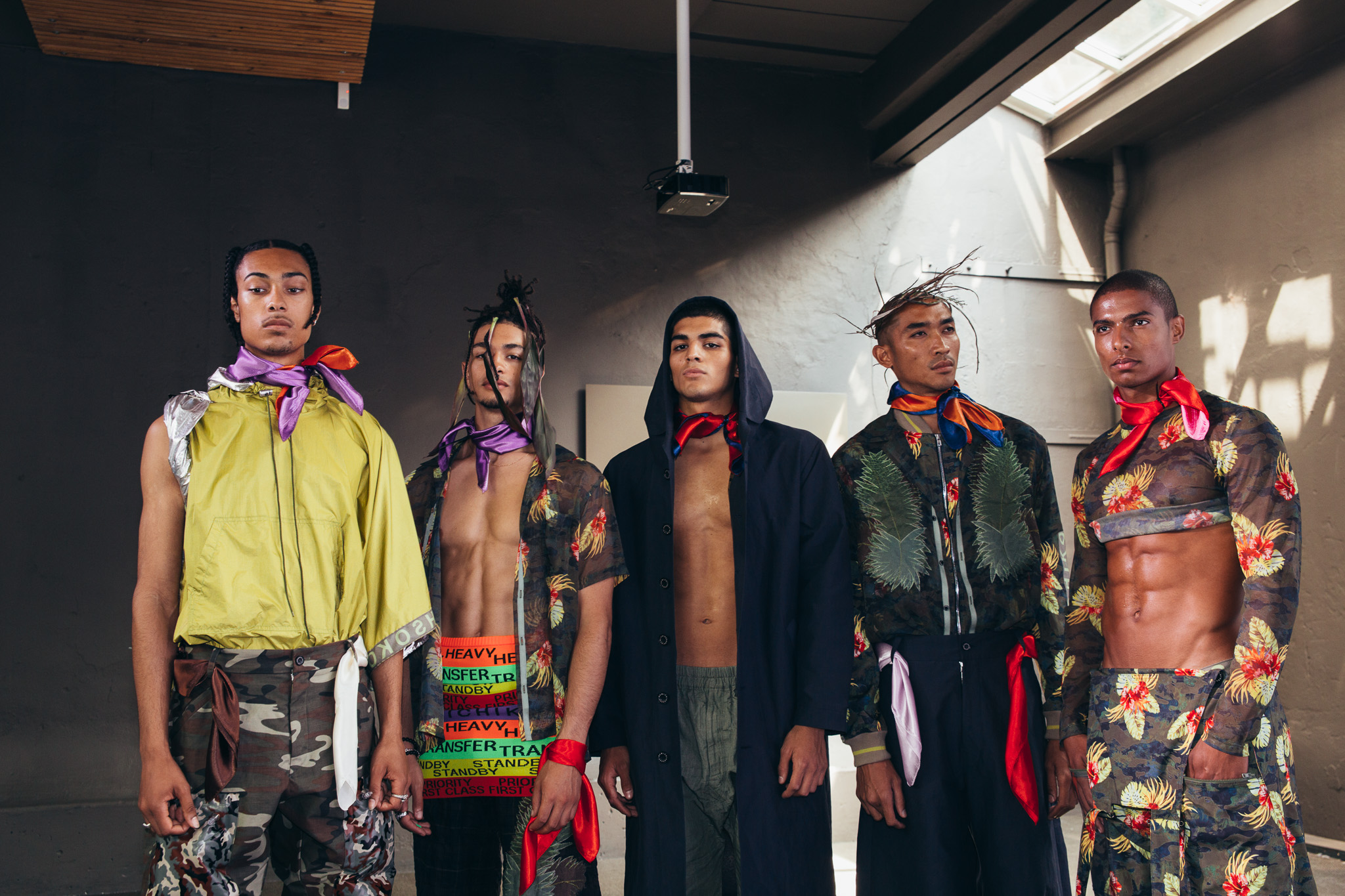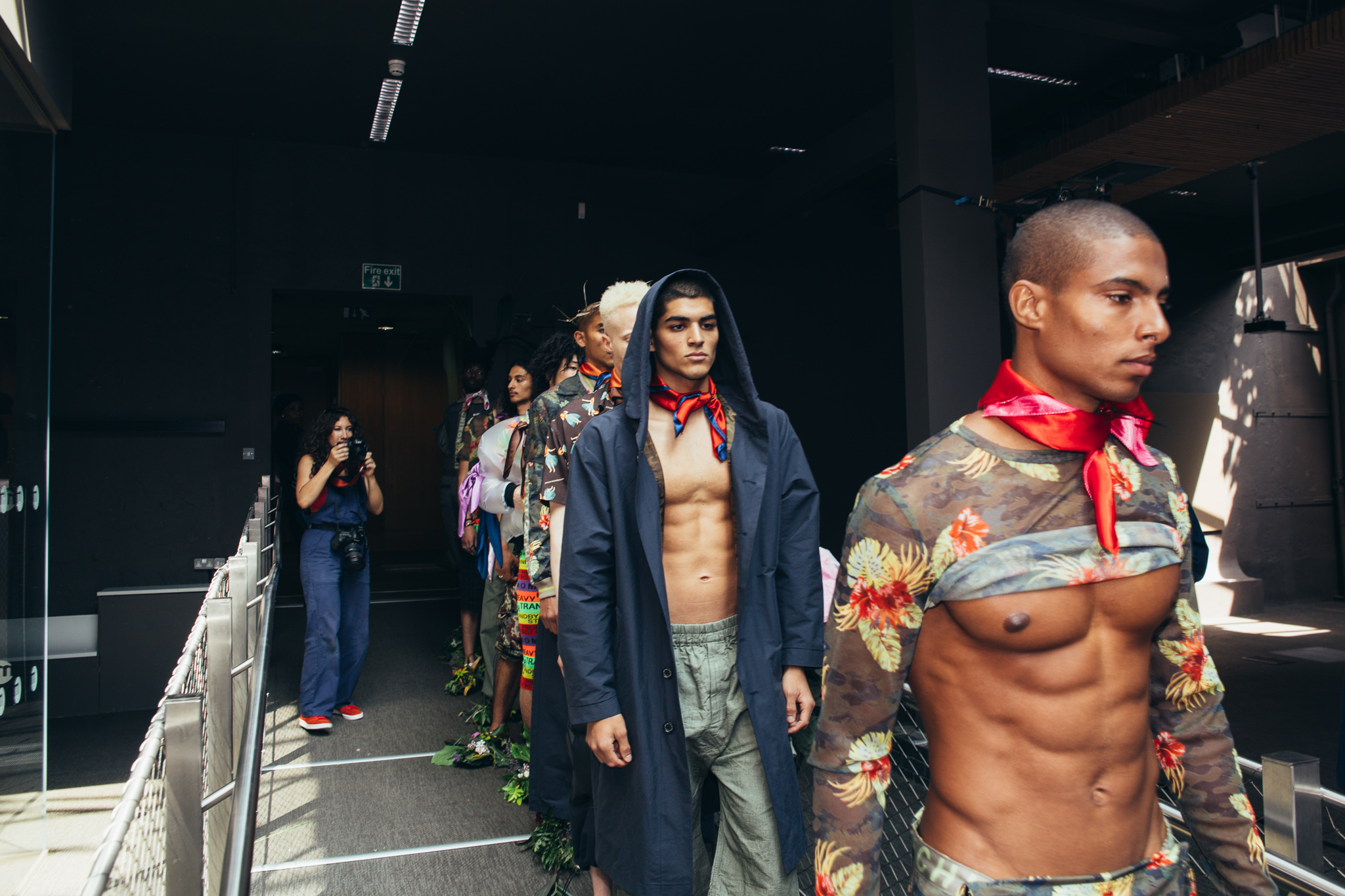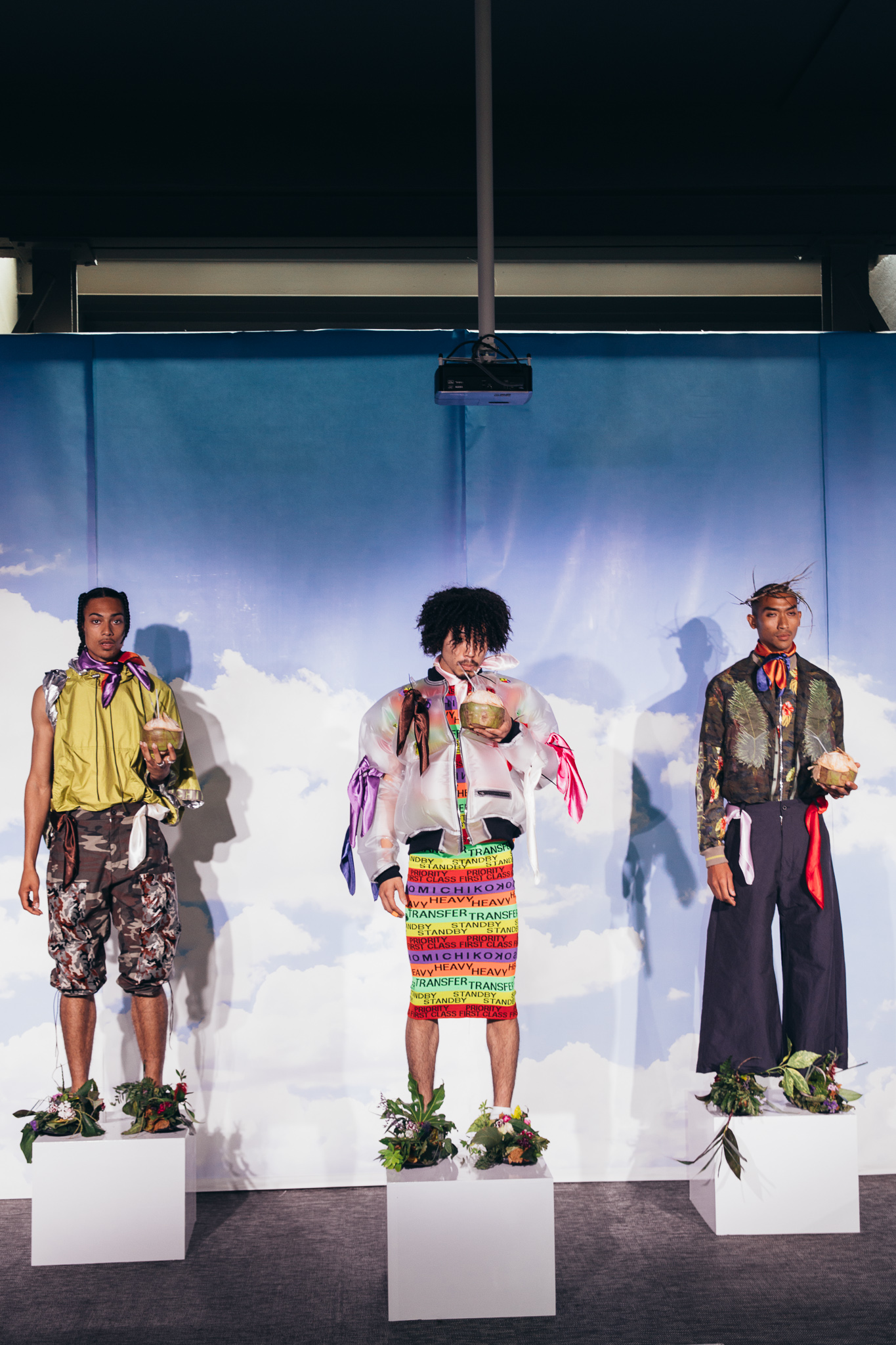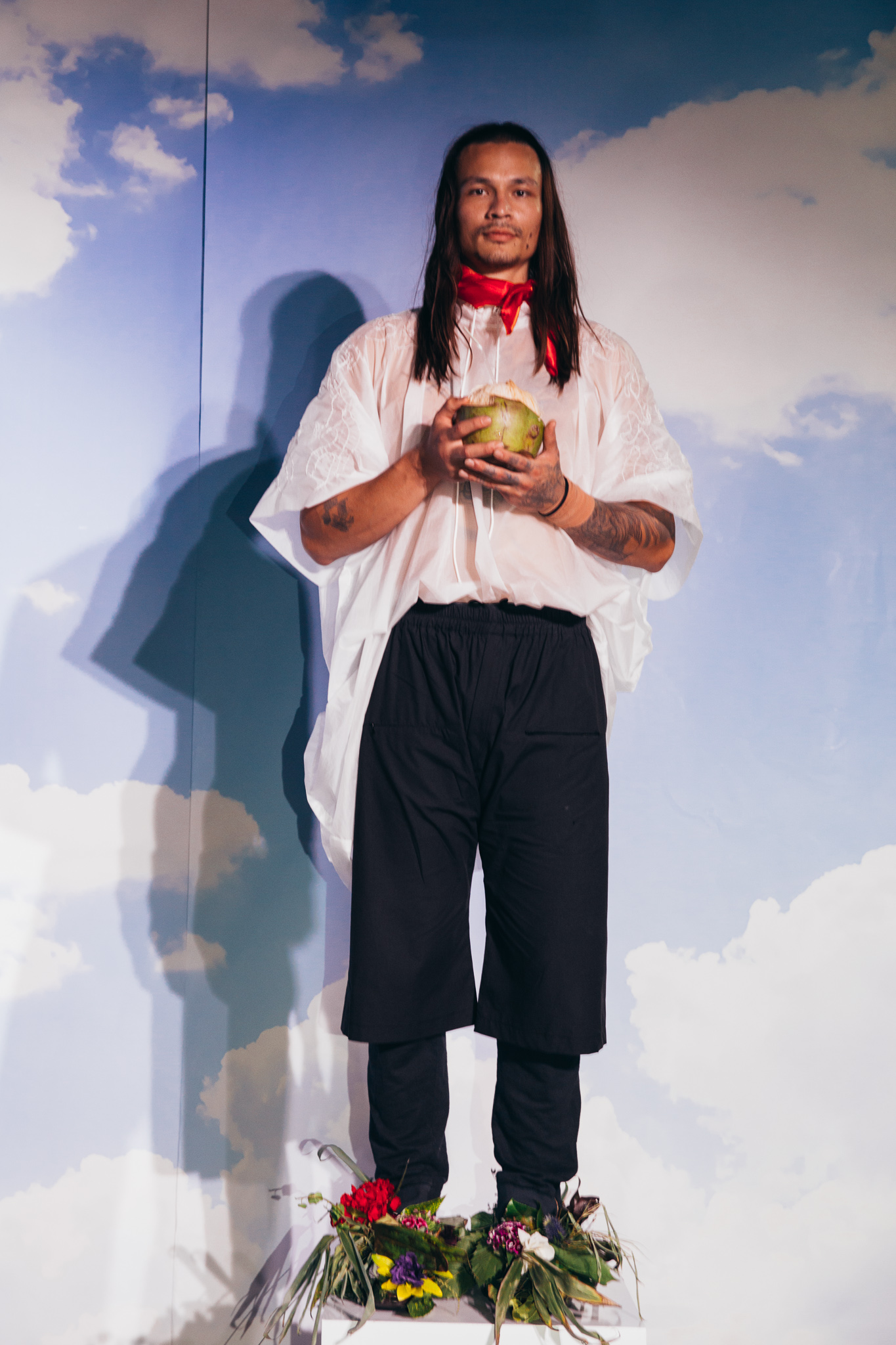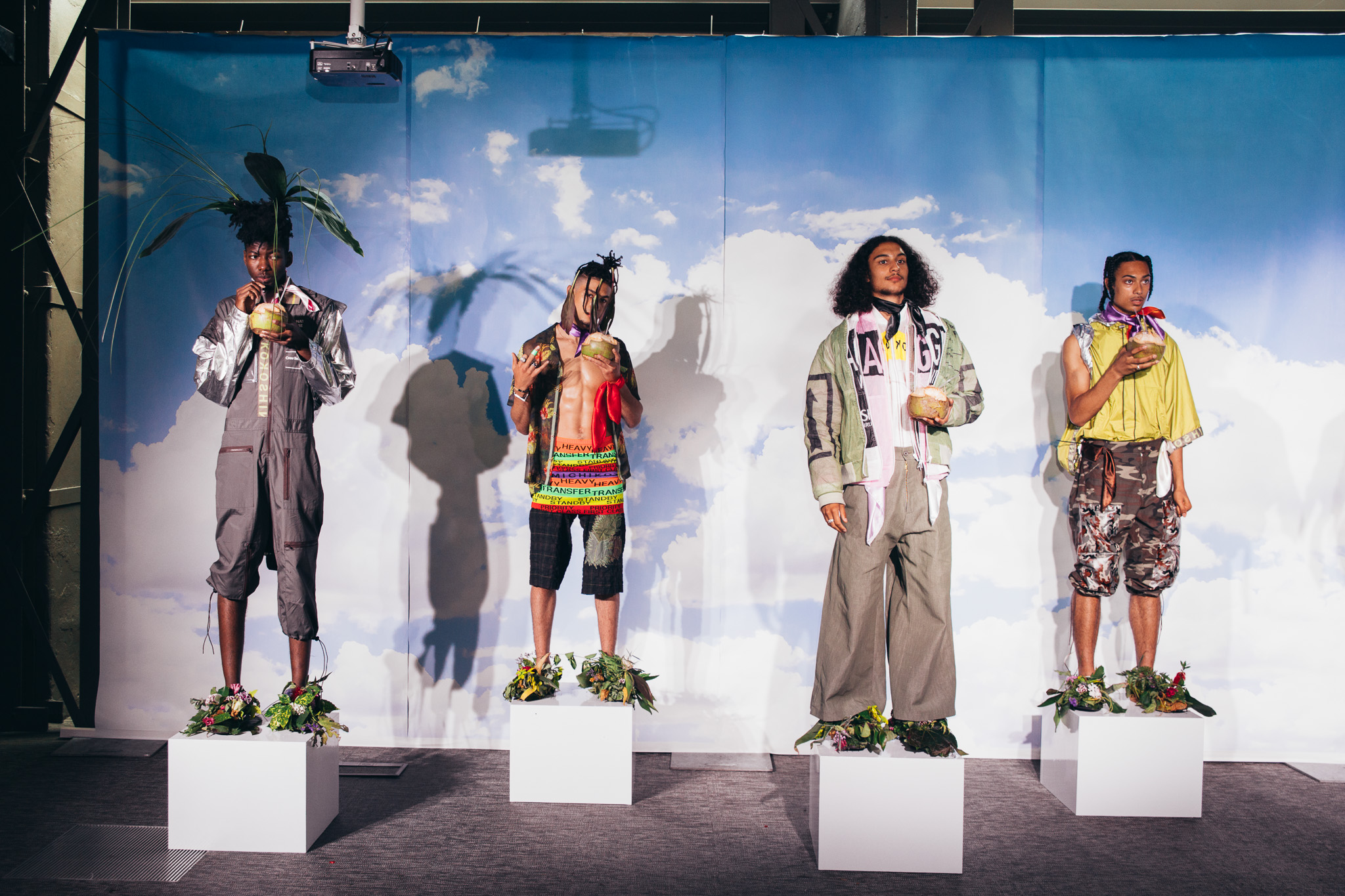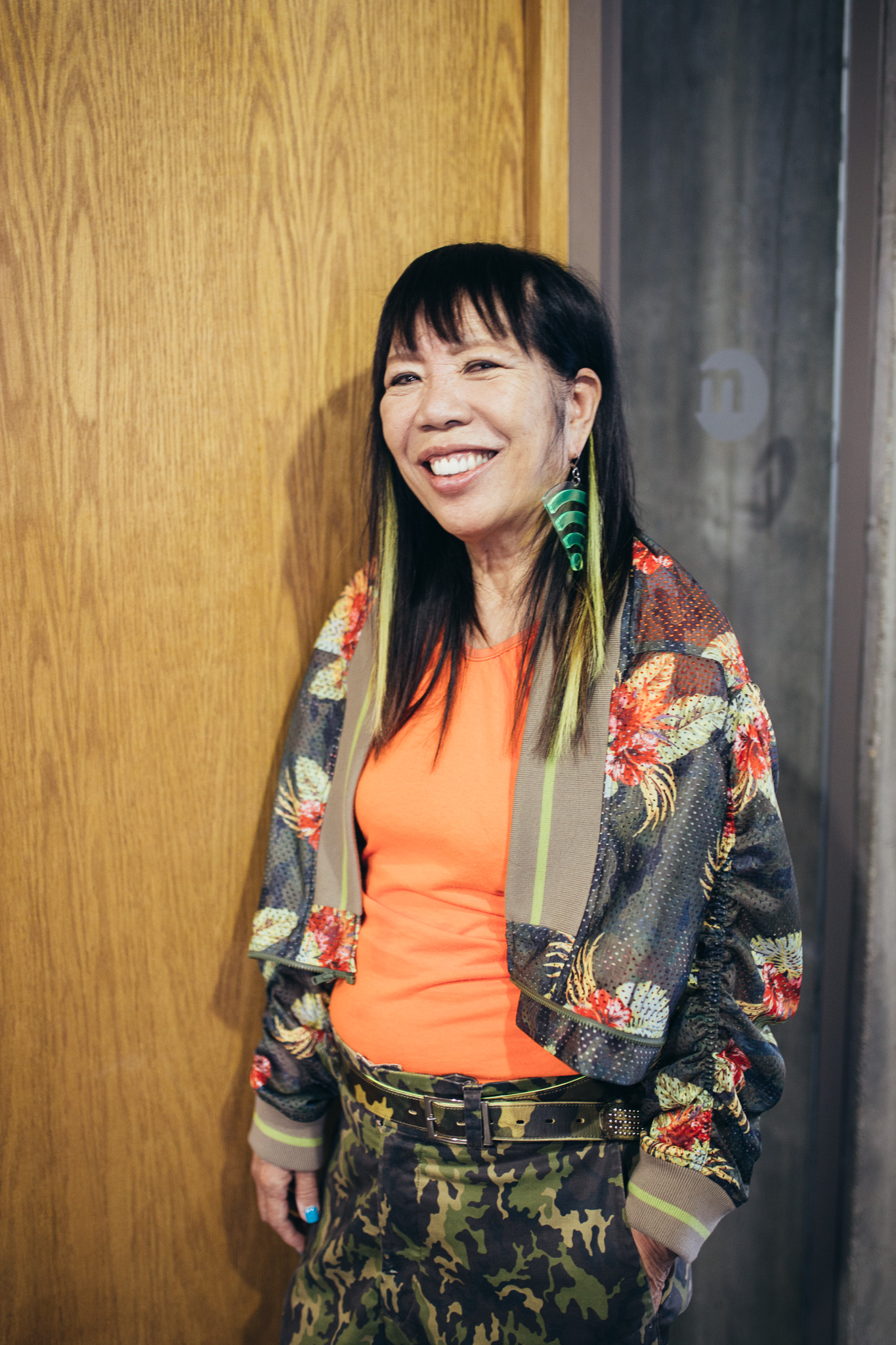 Where did you draw your main inspiration from for this collection?
The collection was inspired by every aspect of traveling, from the vey beginning of receiving the ticket. The neon colours of the luggage tags are replicated throughout in the bomber jackets, dungarees and shirts. The natural plantation of Hawii is a big aspect as well, being the destination of the traveling. It represents my summer and my wardrobe today. Two or three years ago I would never have thought I'd be wearing neon but now I am in bring orange and I love it.
What fabrics have you used for this collection and why?
It is a mix but mainly very sporty fabrics. Again I am reflecting on me as a person and what I like to wear now. It ties into the traveling and all of what I saw around me is shown in this collection.
What advice would you give an upcoming designer?
It is about making it personal. You need to know how to promote yourself the best way for you. It is not a race and you need to work you way up, not just in business but in your creativity. It is hard to experiment nowadays as it is expensive for young designers, but when you have an idea that you believe in, it is worth it to see it flourish.
What have you got planned for the future?
Of course it will be completely different now going into Autumn/Winter the summer traveling is over. The winter collections are always more serious. I want to change this and make it serious on the outside but crazy and exciting on the inside, keeping it bright like this collection and what I'm wearing now. It will be very personal to me as this collection is.
Words: Sarah Whelan 
Images:Abi Galatia