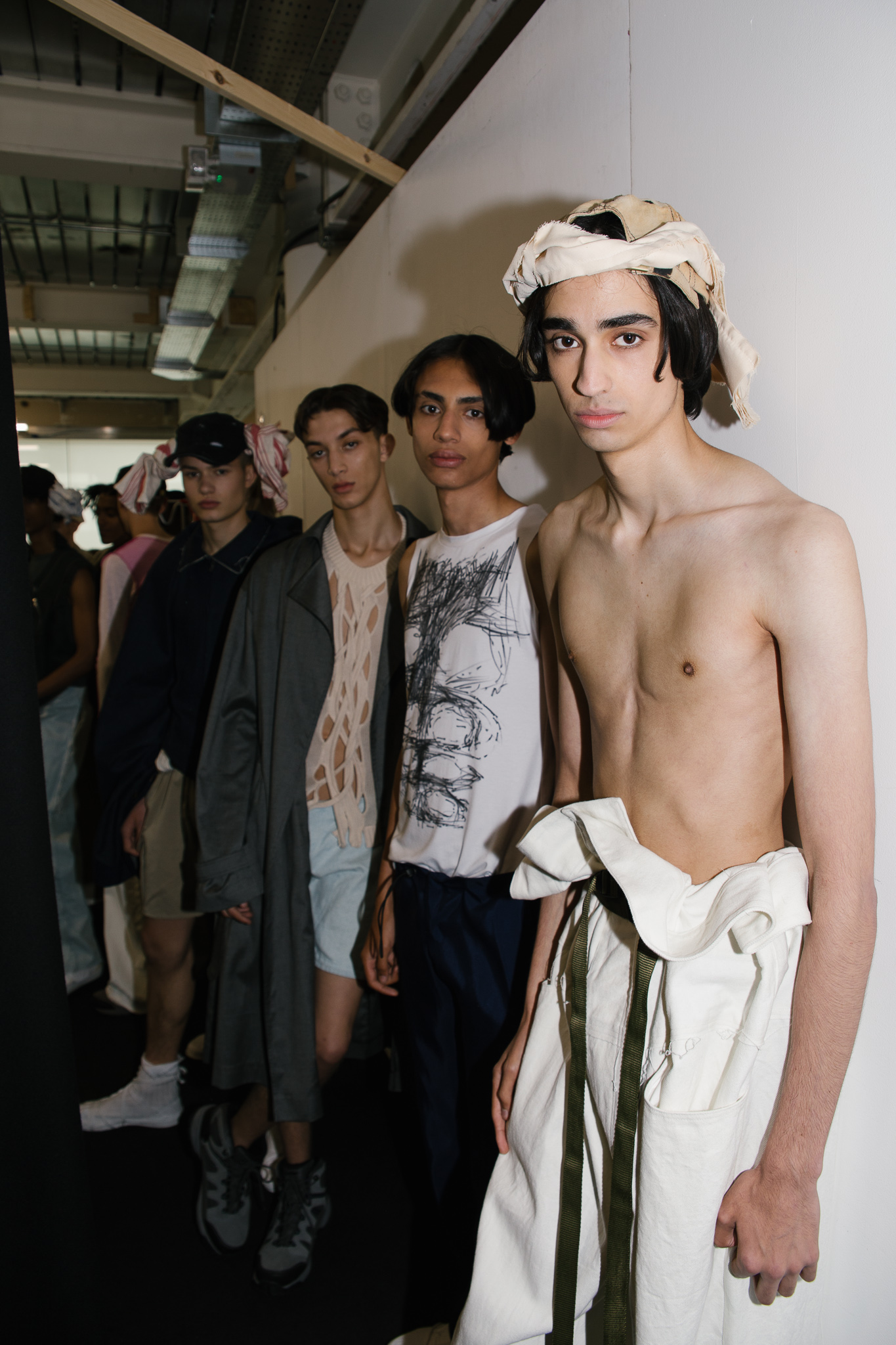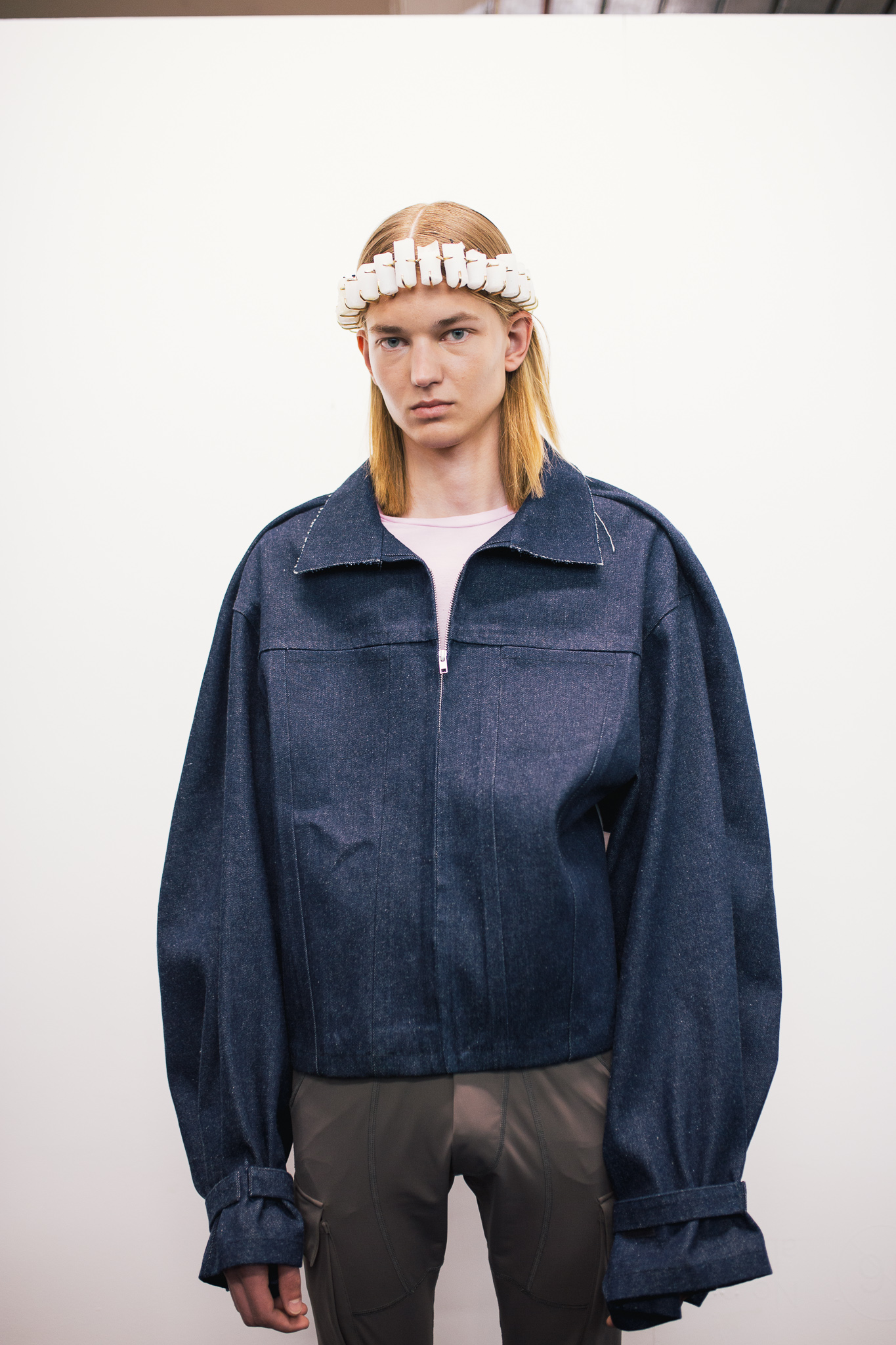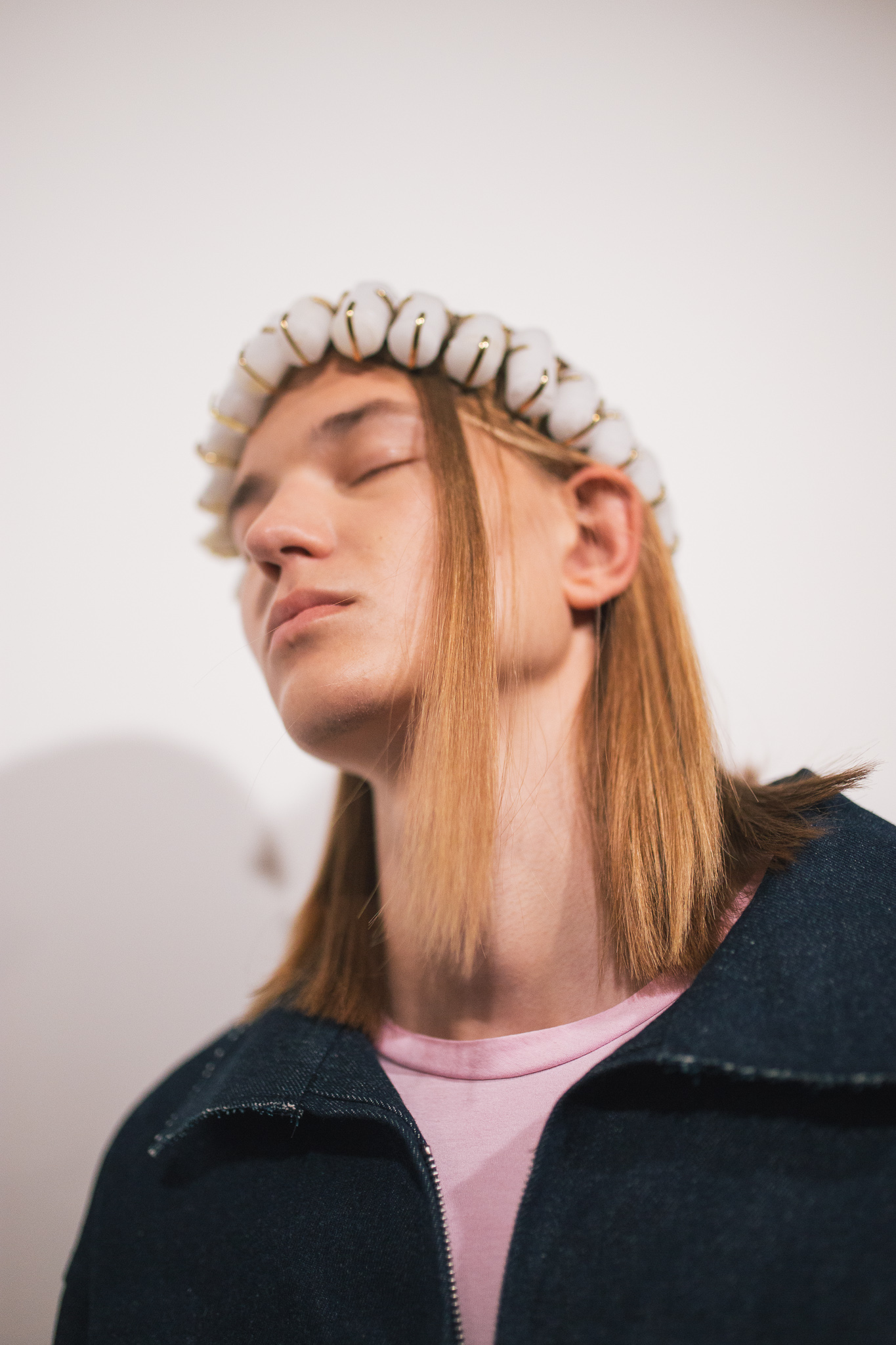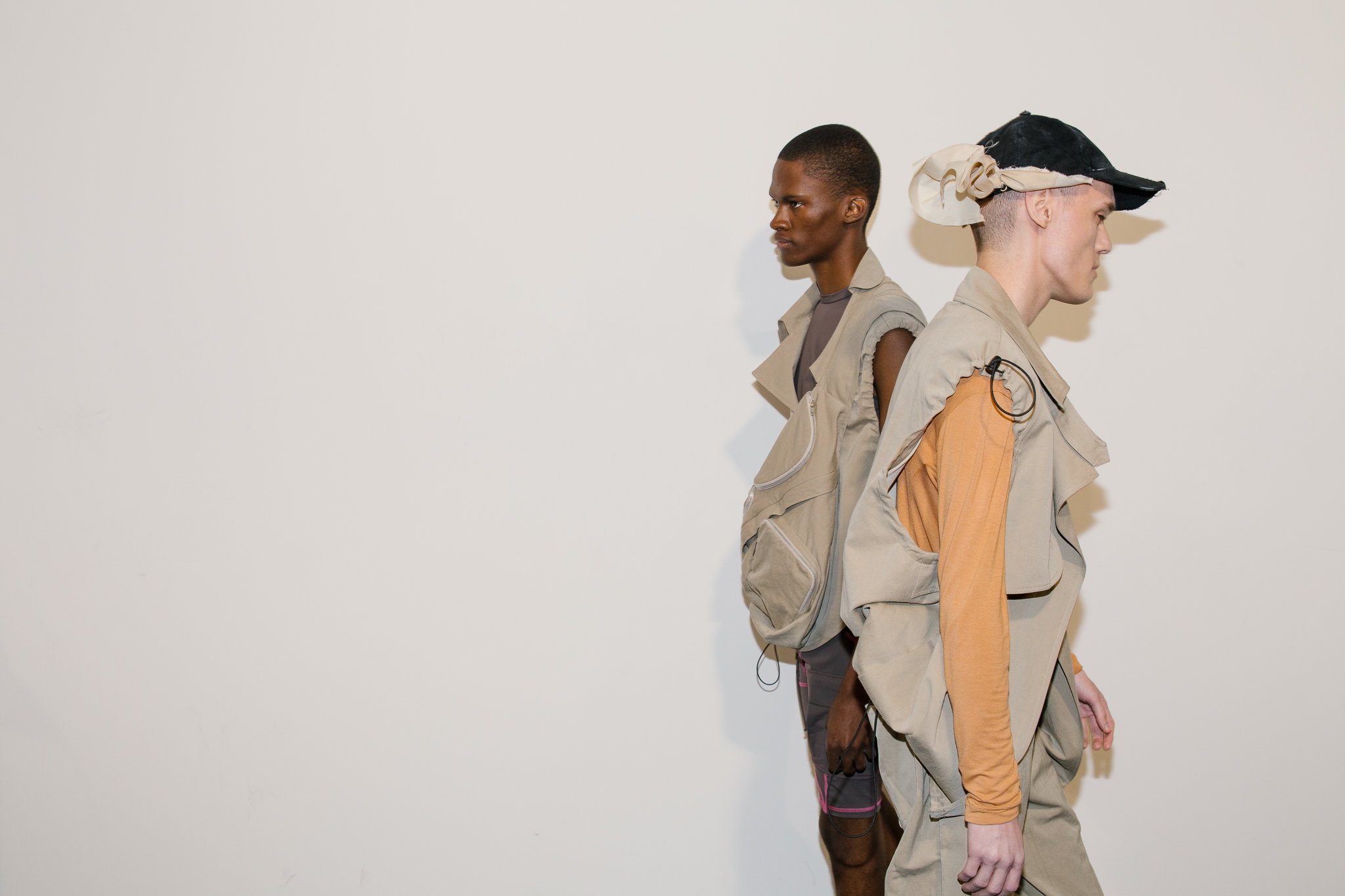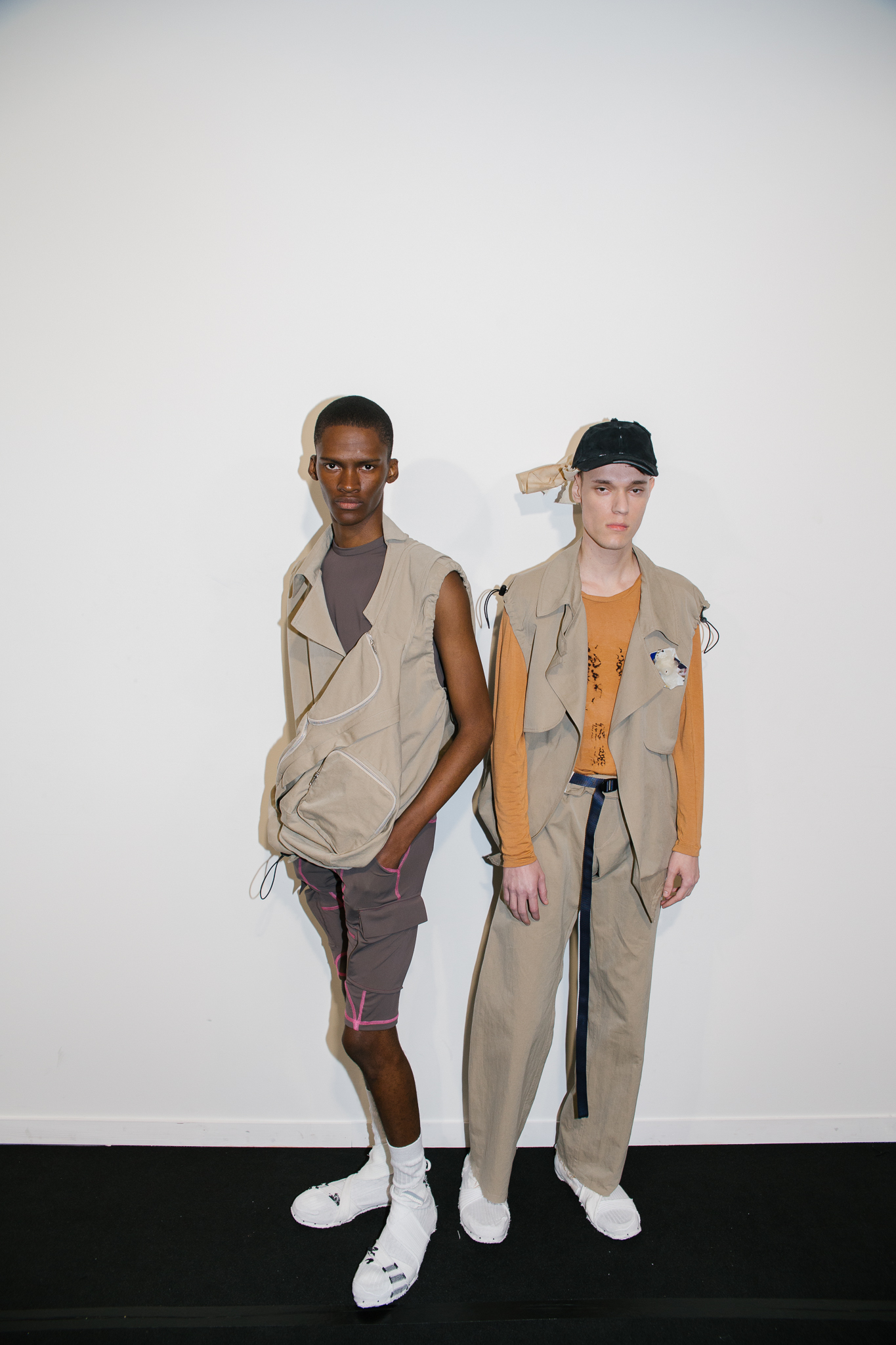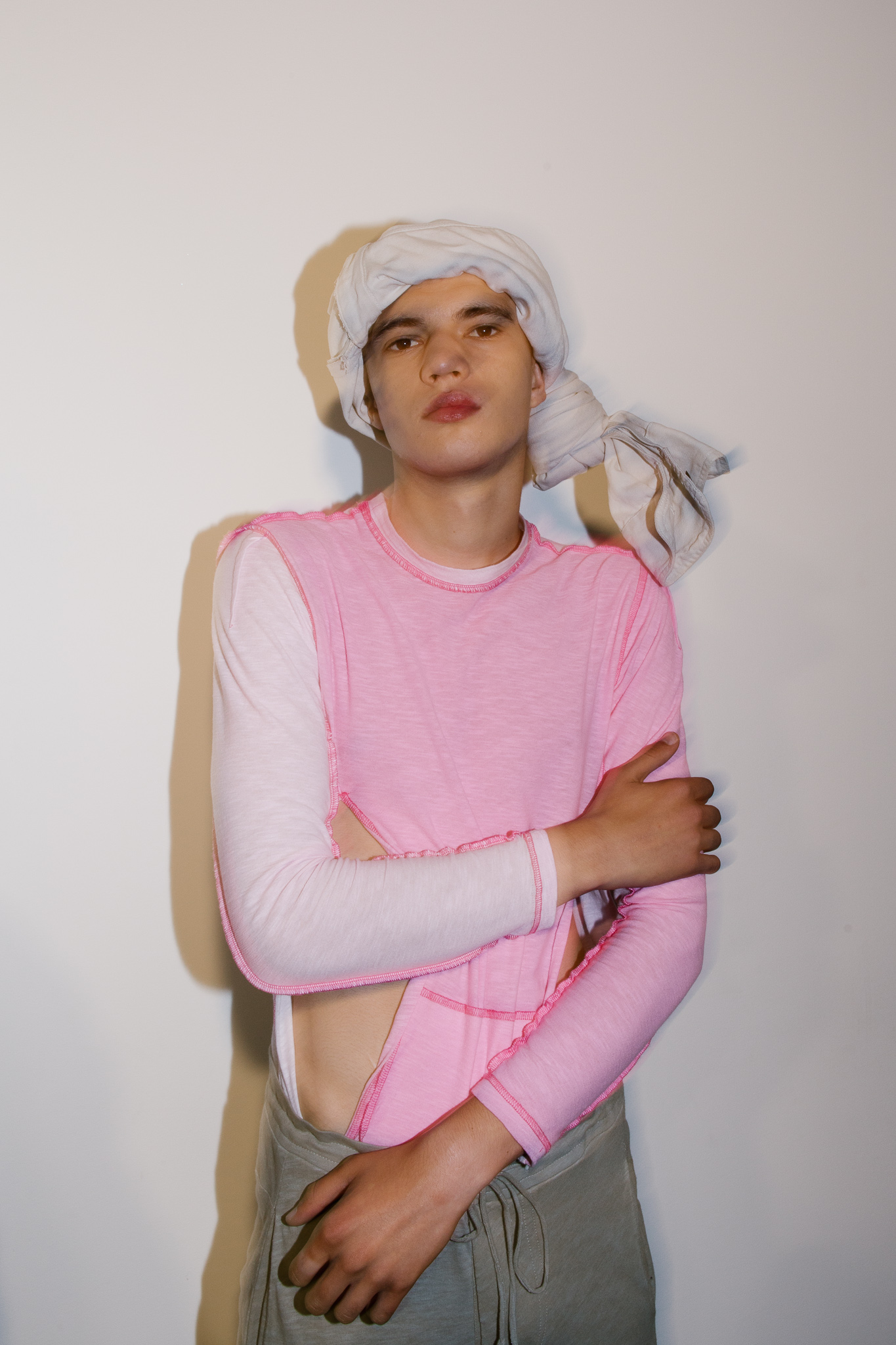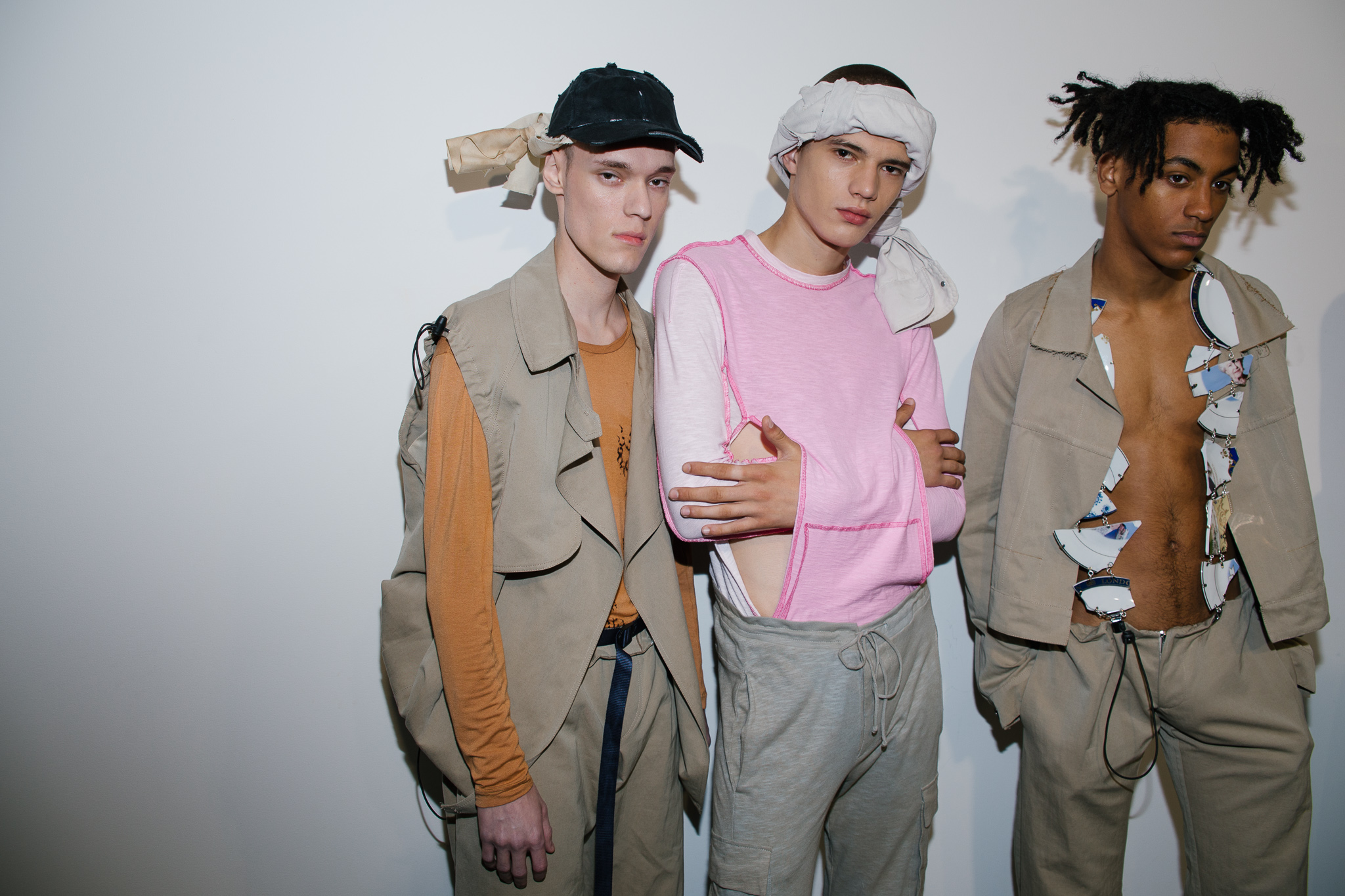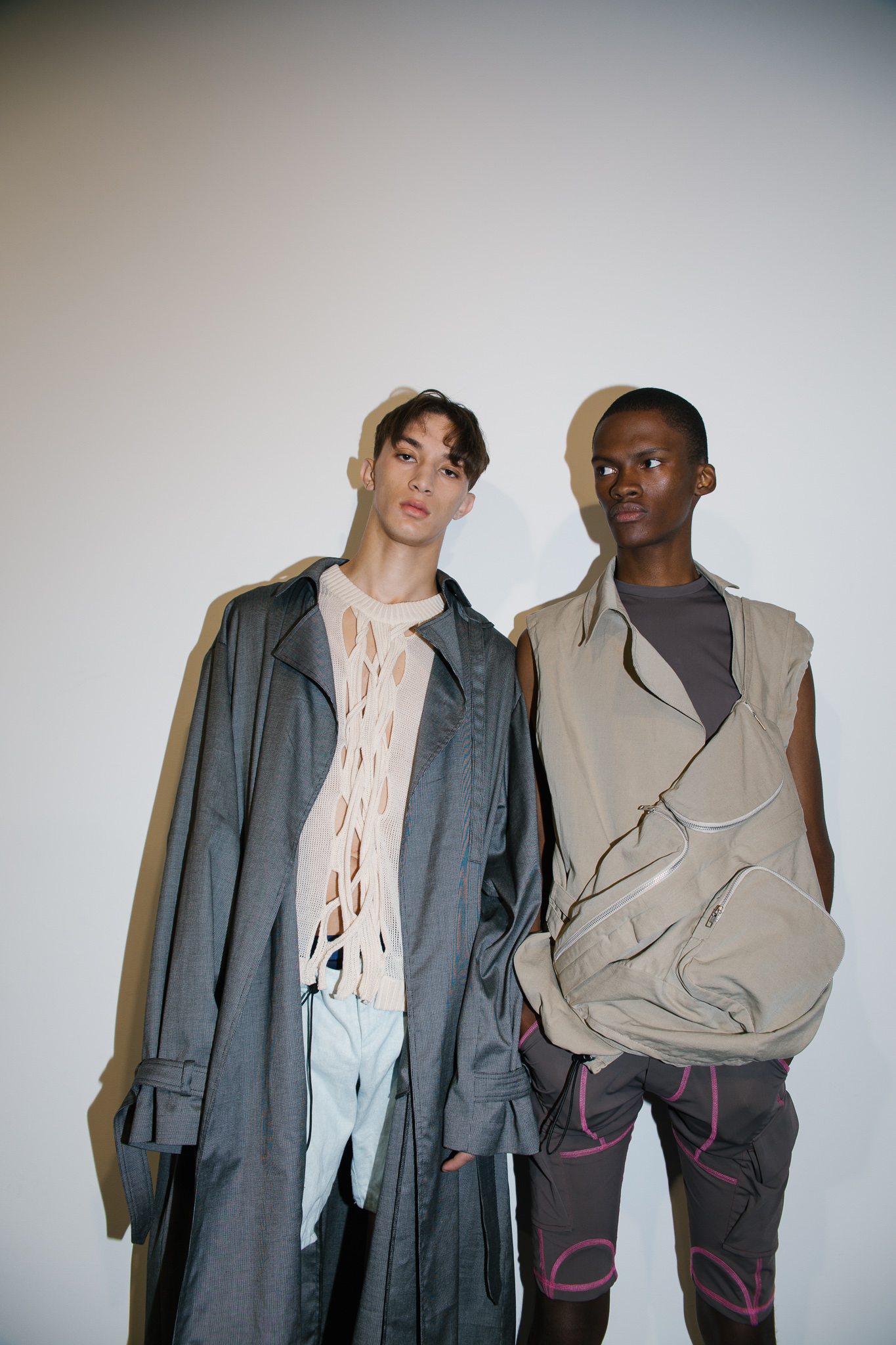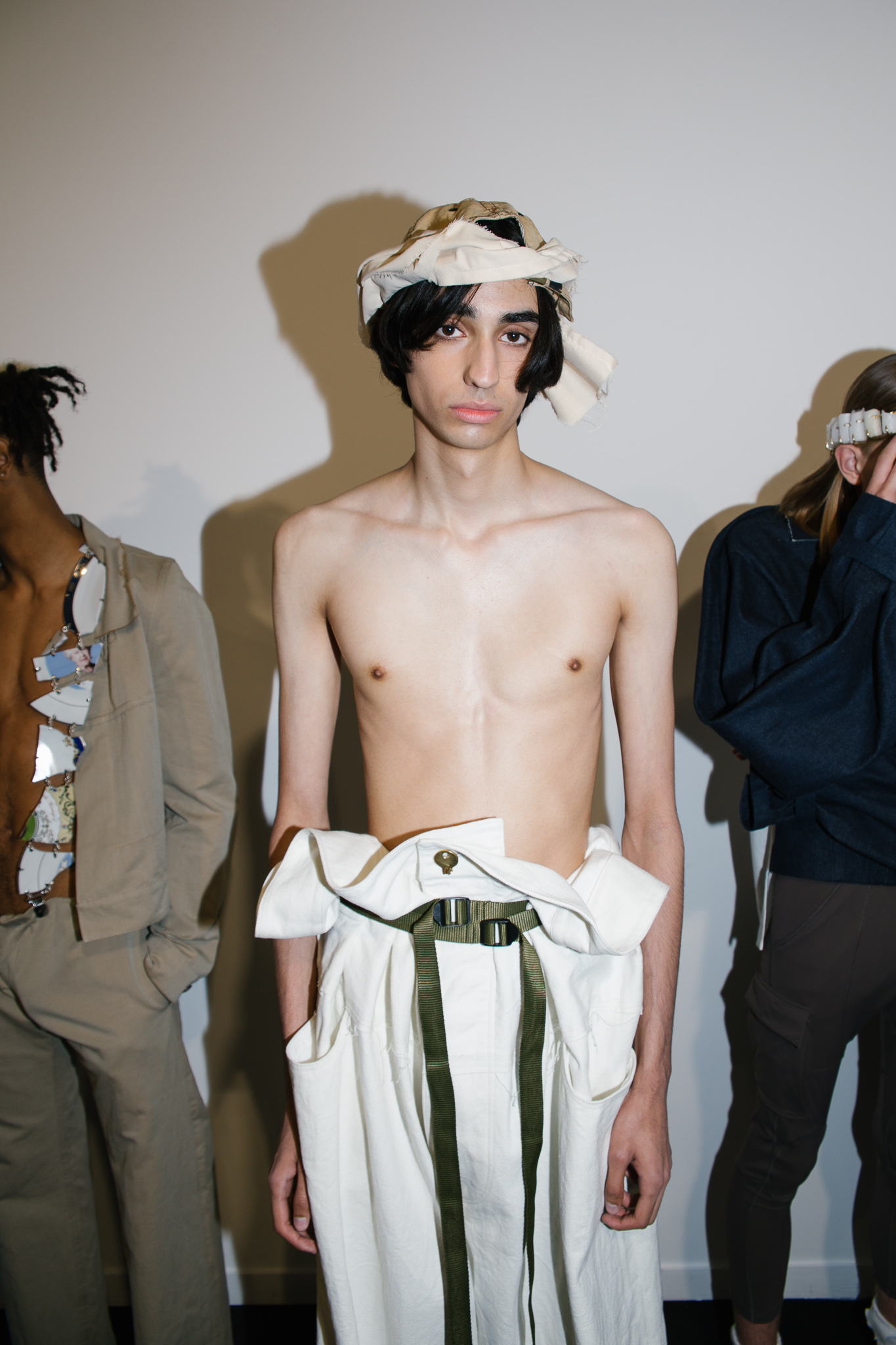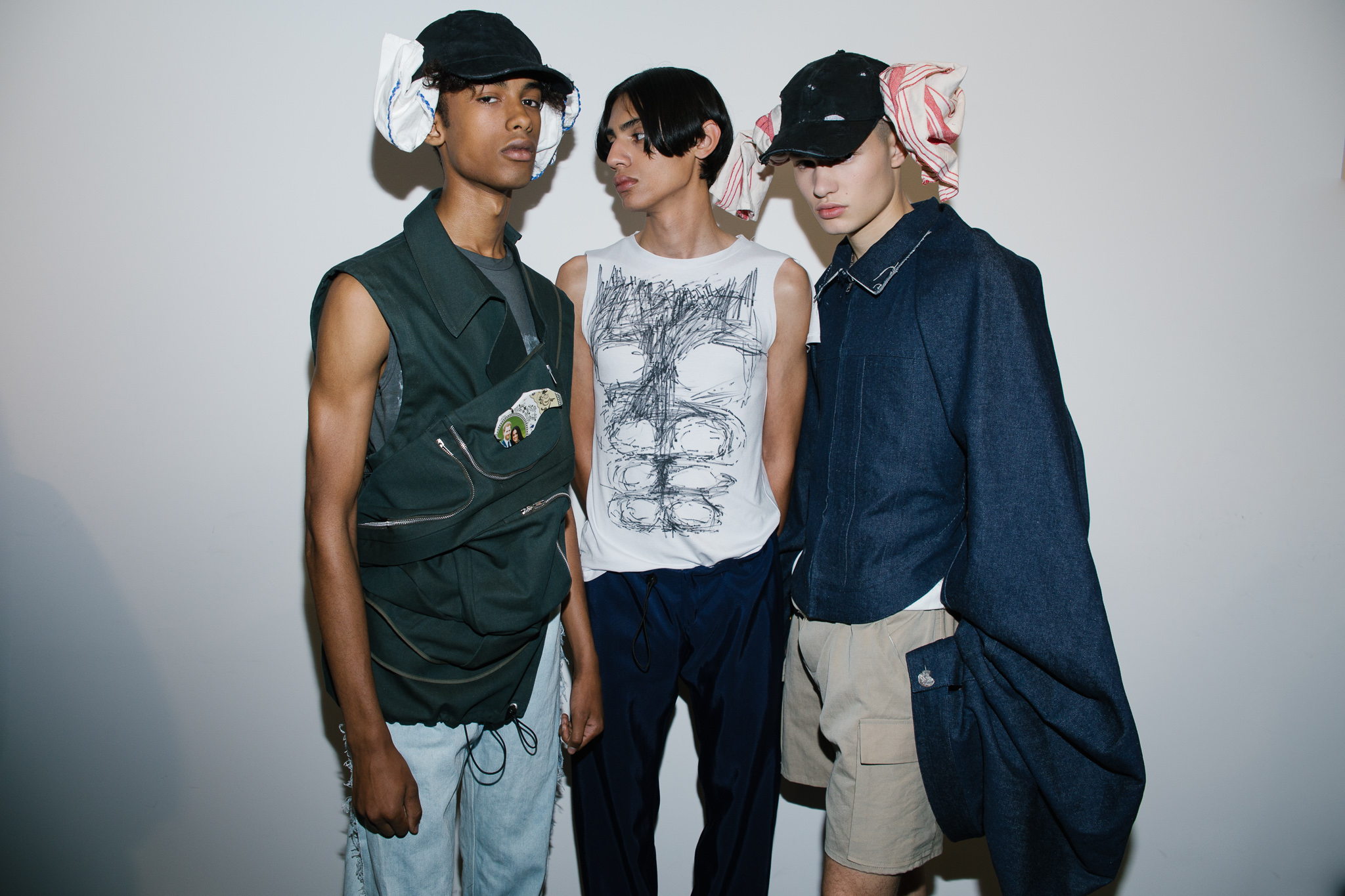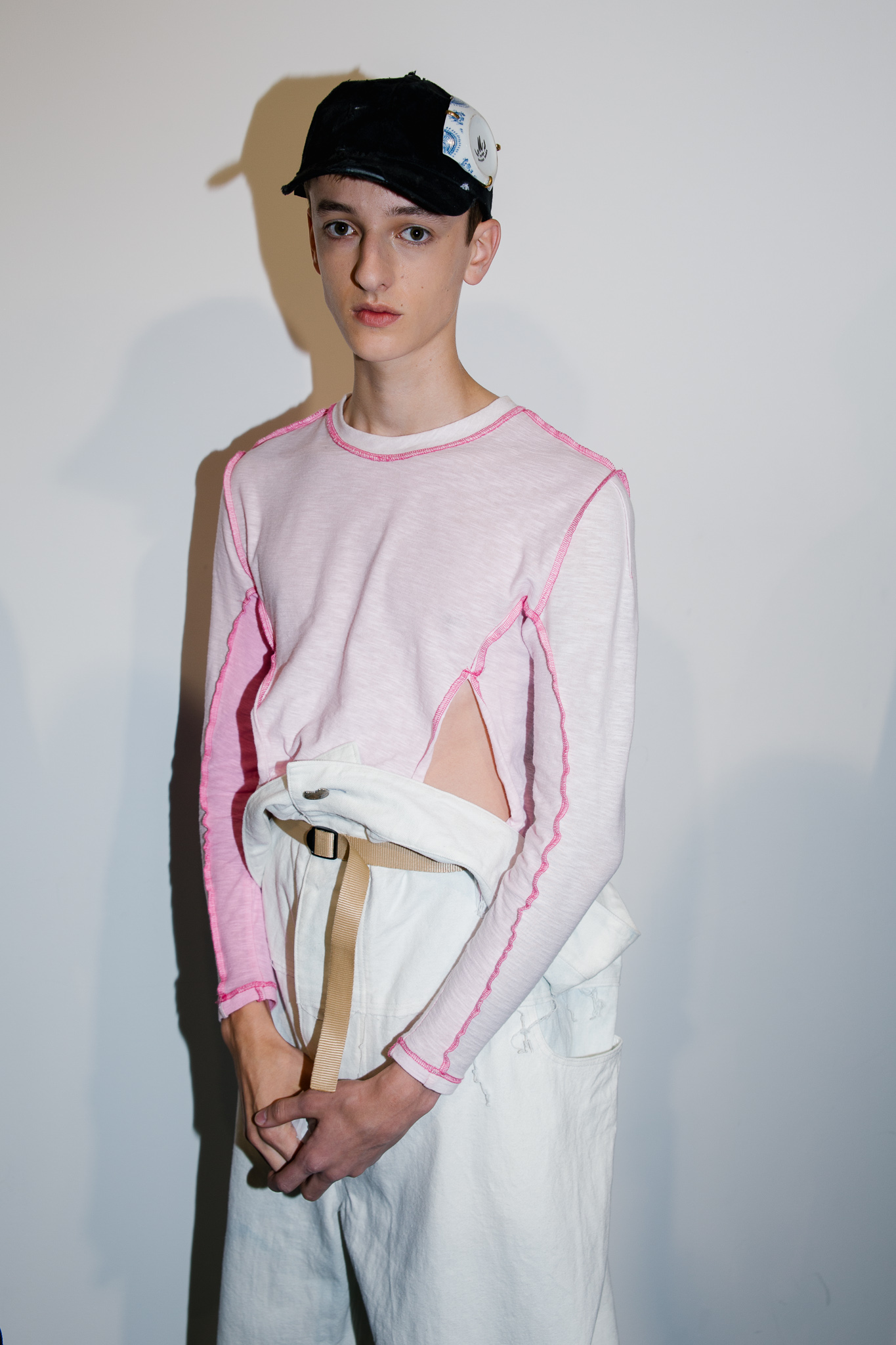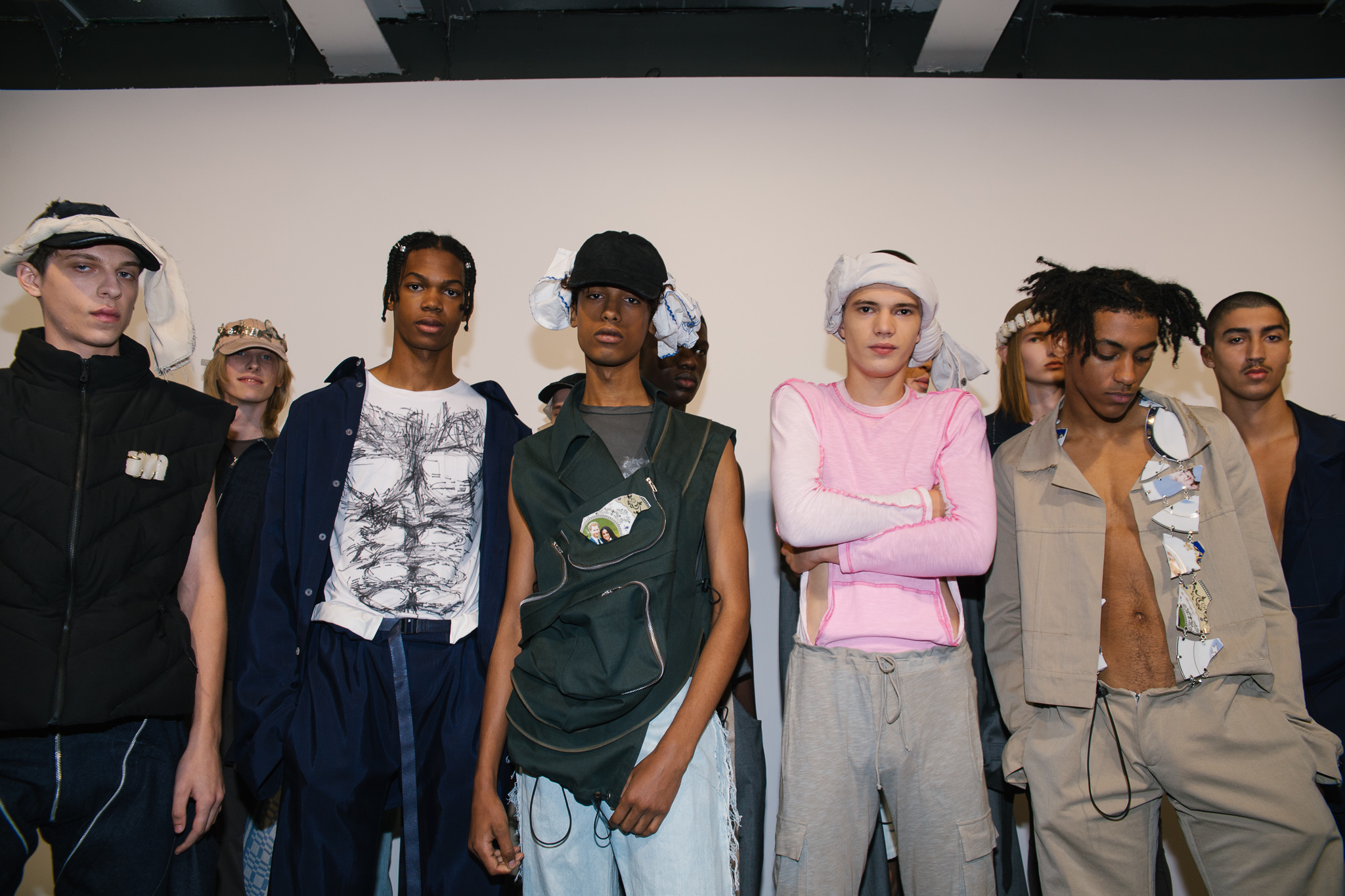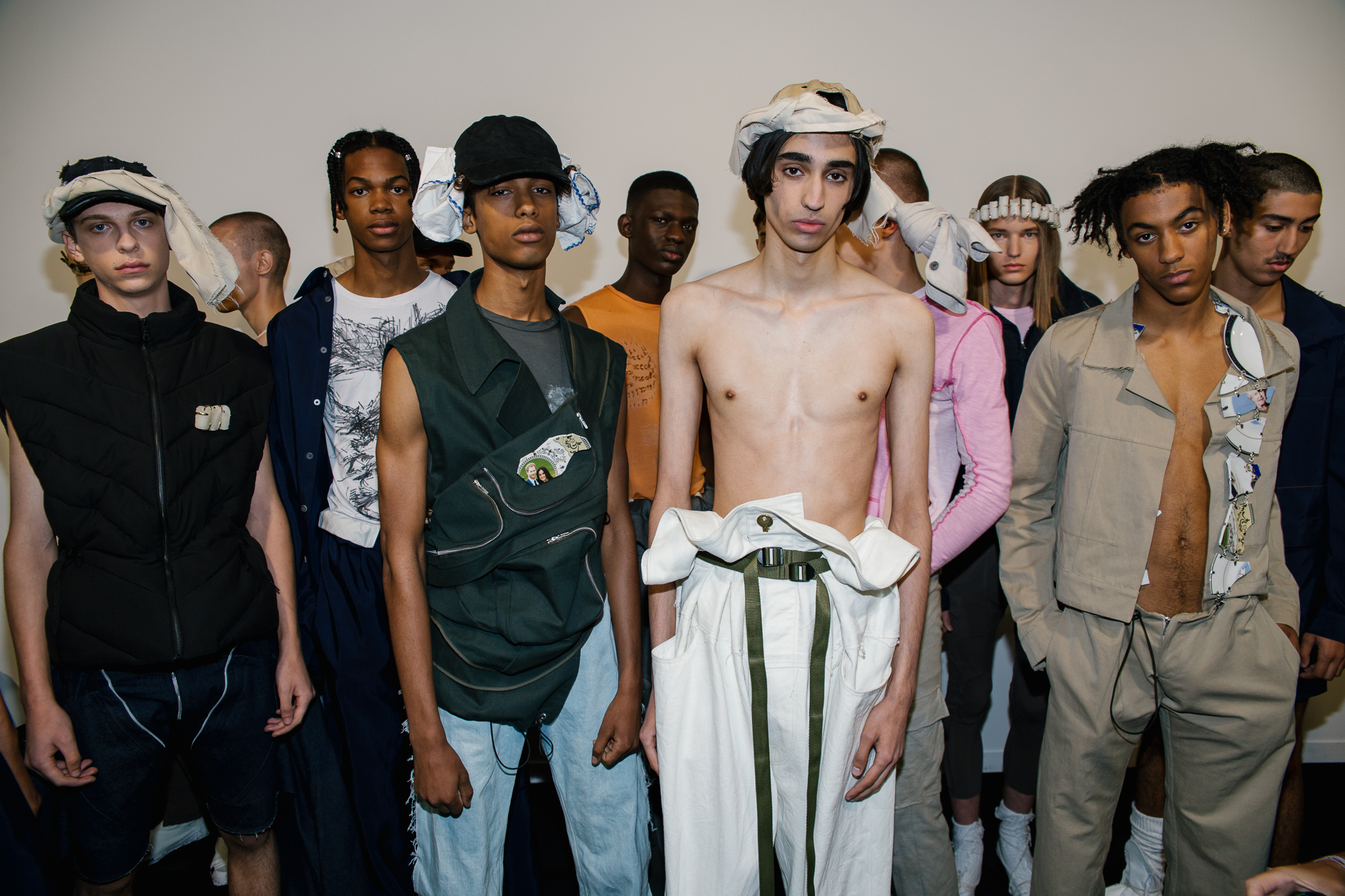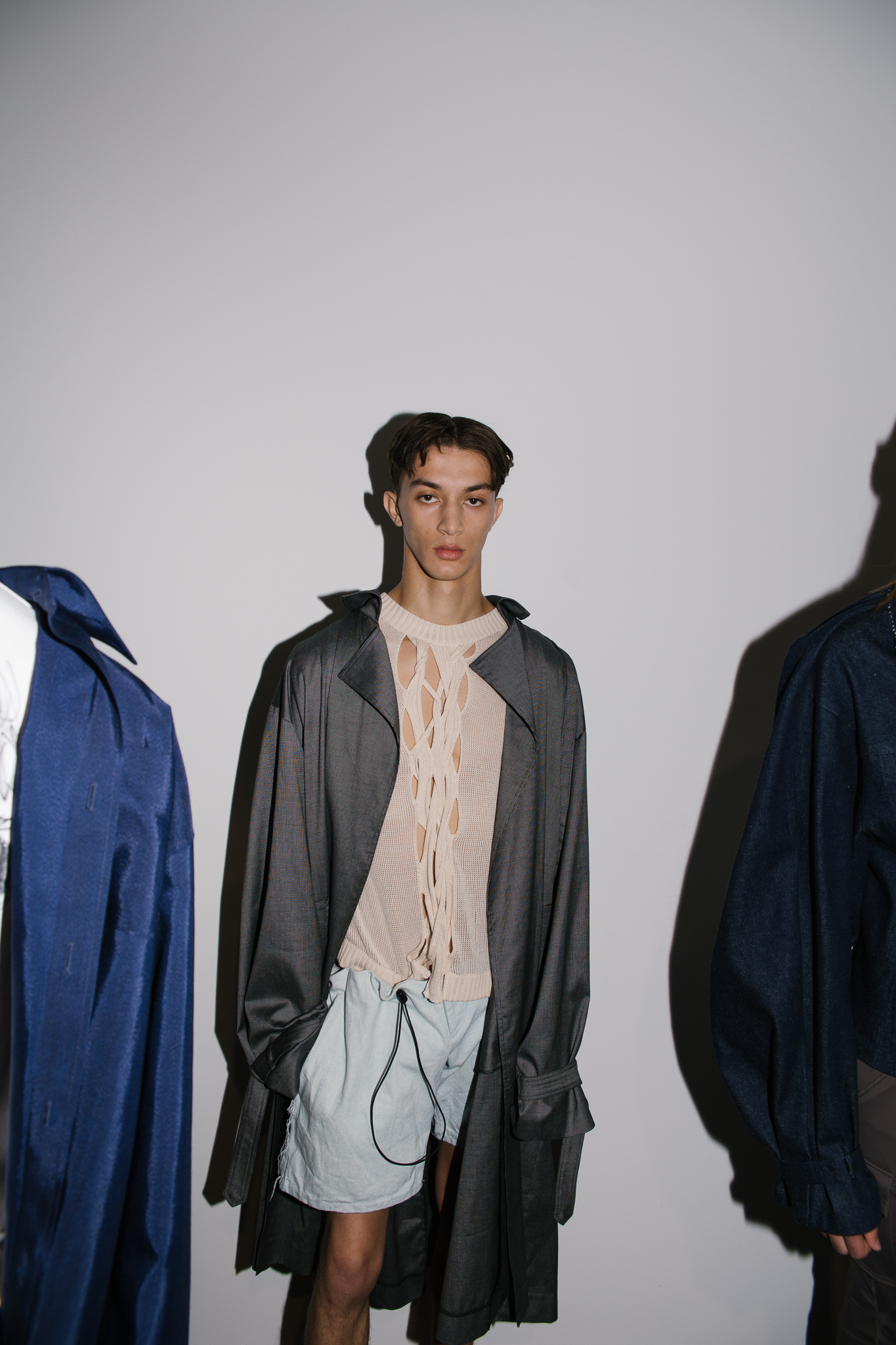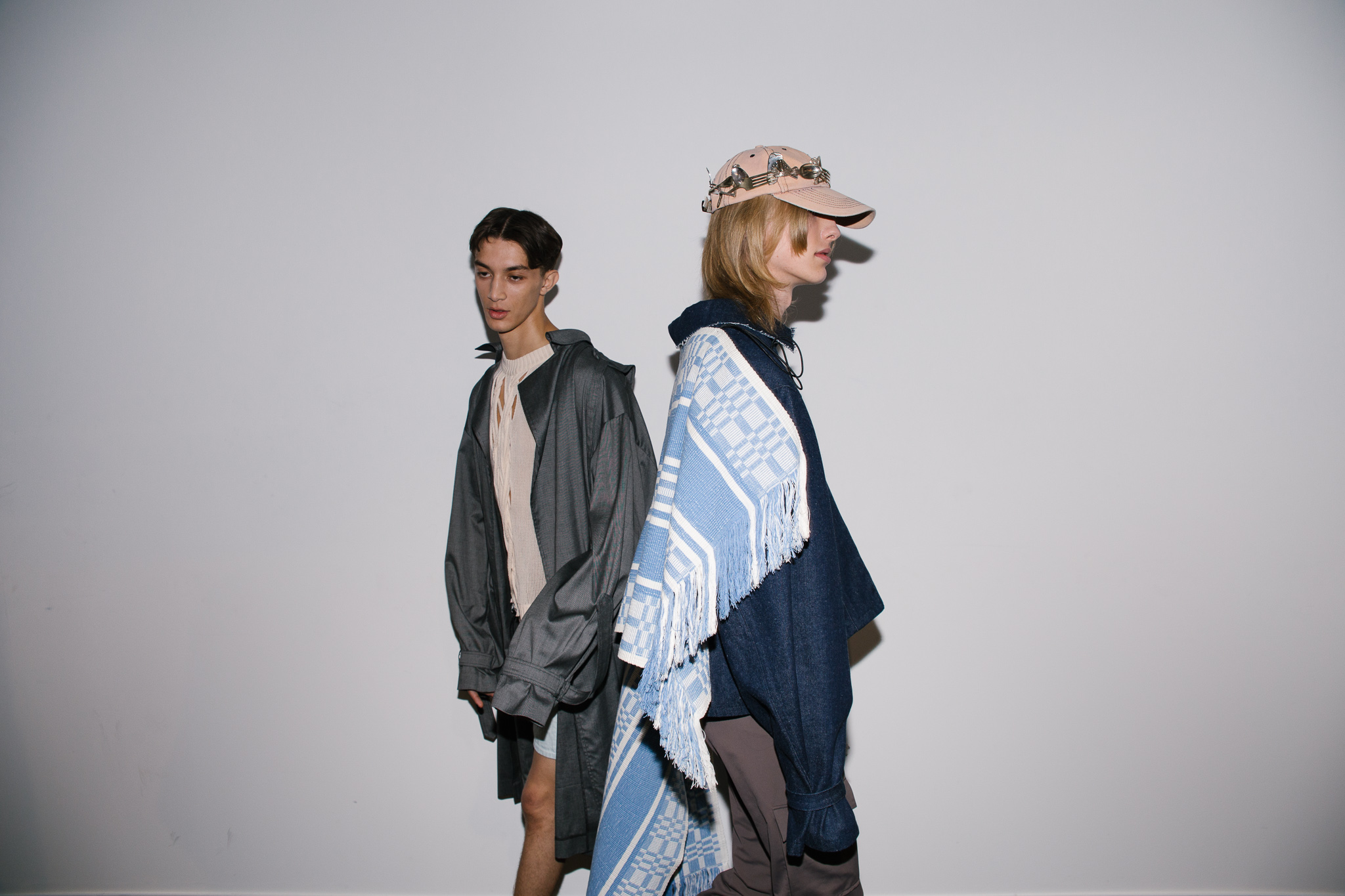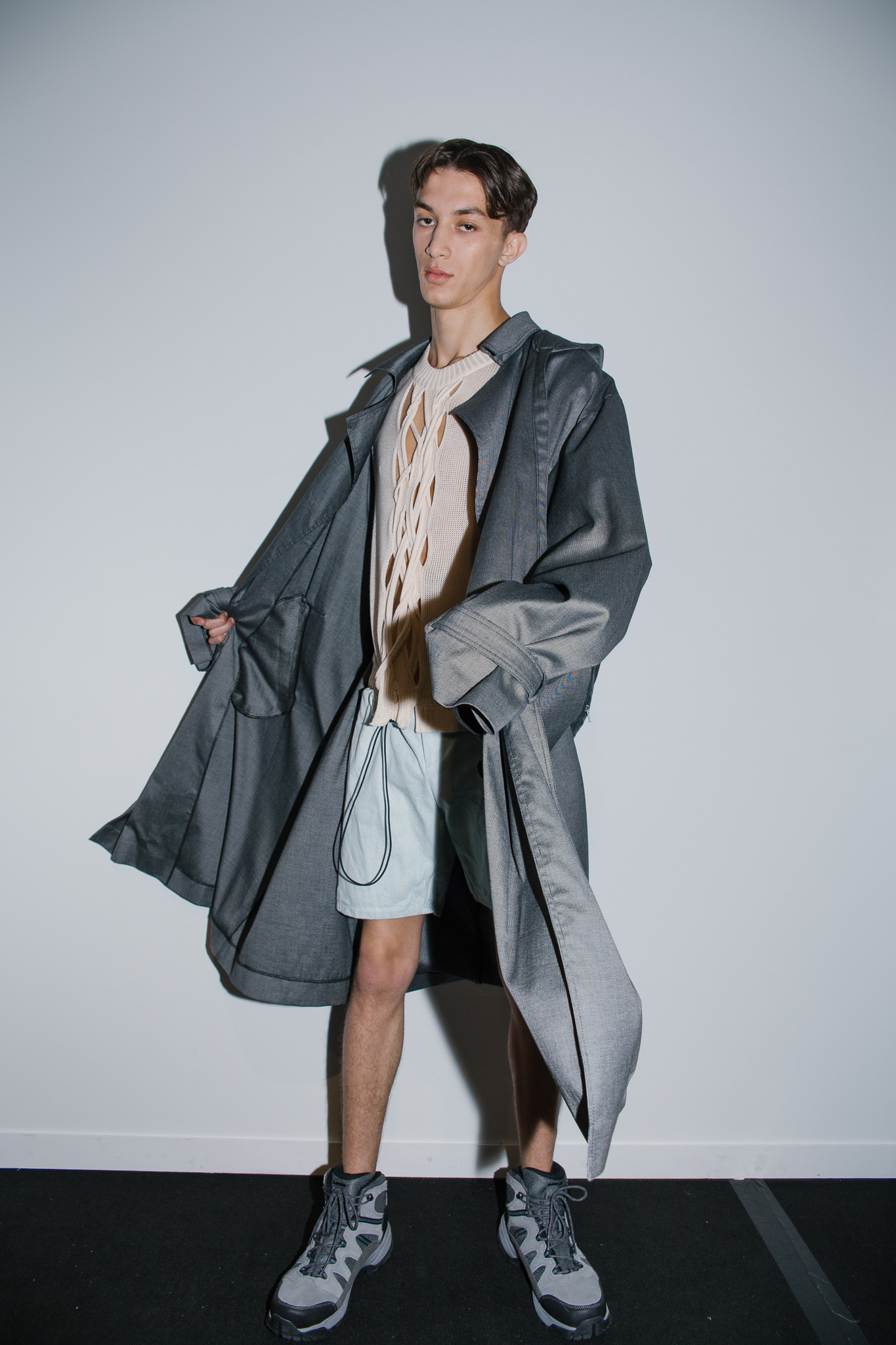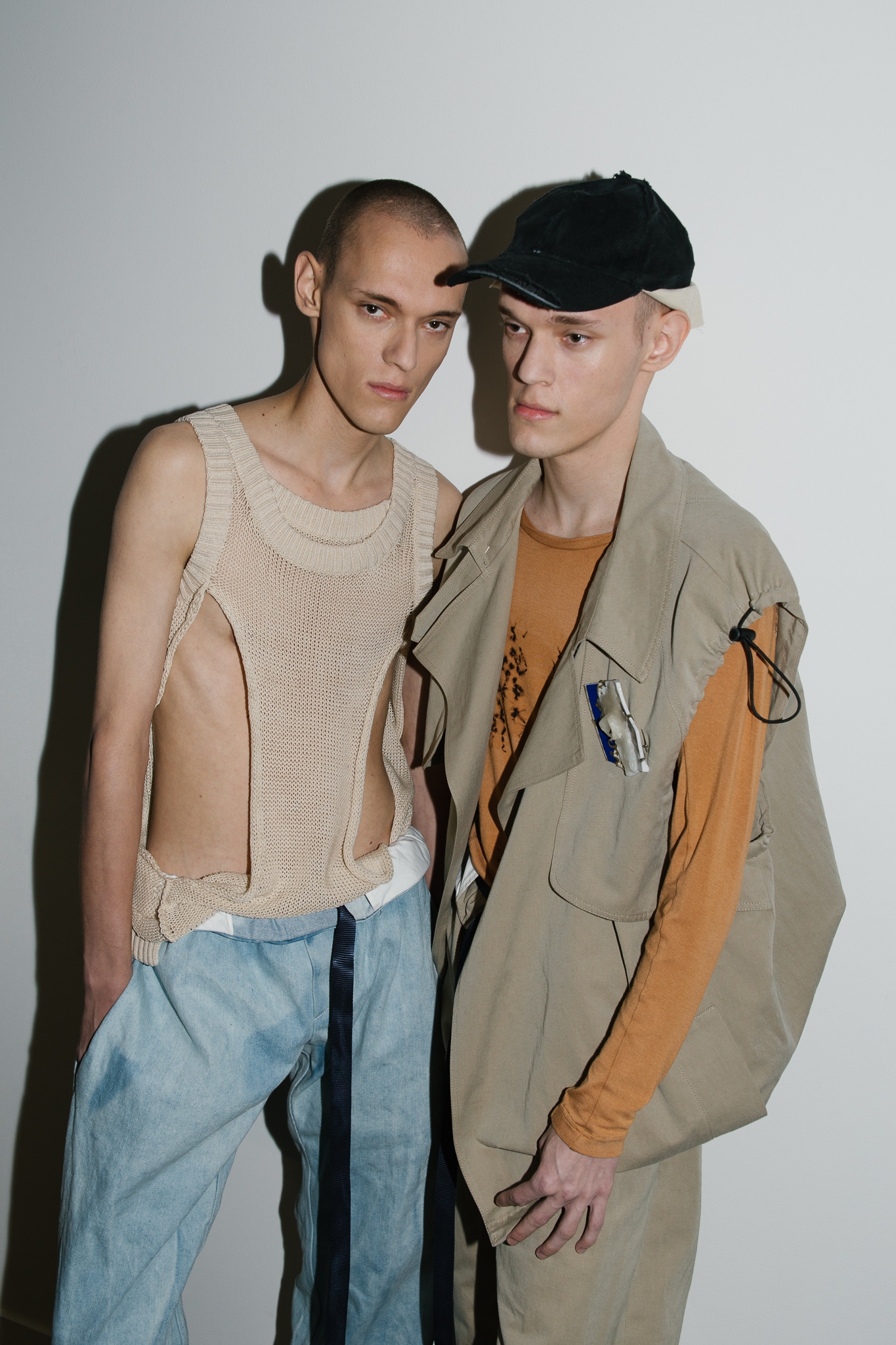 Swedish designer Per Gotesson presented his first solo catwalk show against a domestic backdrop, squares of fabric with just enough light to see the living arrangements behind, one model visibly relaxing on a sofa in the gap the models appeared from. This set up may have related to the theme of nostalgia that Gotesson was expressing, perhaps echoing a childhood home. He used fabrics from his childhood, such as denim, as well as the childlike scribbles of six-packs on T-shirts. There's also a playfulness in the silhouettes, with trouser waistbands pulled out to create ruffles, cut-outs found in jersey tops, oversized sleeves that evoked the idea of a child dressing up in adult's clothes.
However, another major inspiration was the Renaissance painting 'Arnolfini Portrait' by Jan van Eyck, famous for its wealthy couple dressed in luxurious garments; the draping of rich green fabric in the woman's clothes can be seen in voluminous coats and a sleeveless jacket covered in pouches, their positioning mimicking the folds of fabric. One outfit, made up of a quilted gilet with a soft hourglass shape and shorts with twisting denim flowing from the sides, mirrors the shape of the woman's dress. Even the cloth upon her head is reworked into tea towels wrapped around baseball caps.
An element of chaos also comes through; cable knitwear unravels to reveal skin, and in a collaboration with jewellery designer Husam El Odeh, created necklaces and suspenders from smashed Royal Family souvenir plates, the sound of smashing plates playing over the soundtrack. Could this be a comment on a desired dissolution of the monarchy? Perhaps, but it's more likely to represent the fragments of memory we all have, particularly of our childhood, and what we deem precious, whether it be a souvenir plate or a scribbled t-shirt.
Words: Alison Black
Images: Abi Galatia