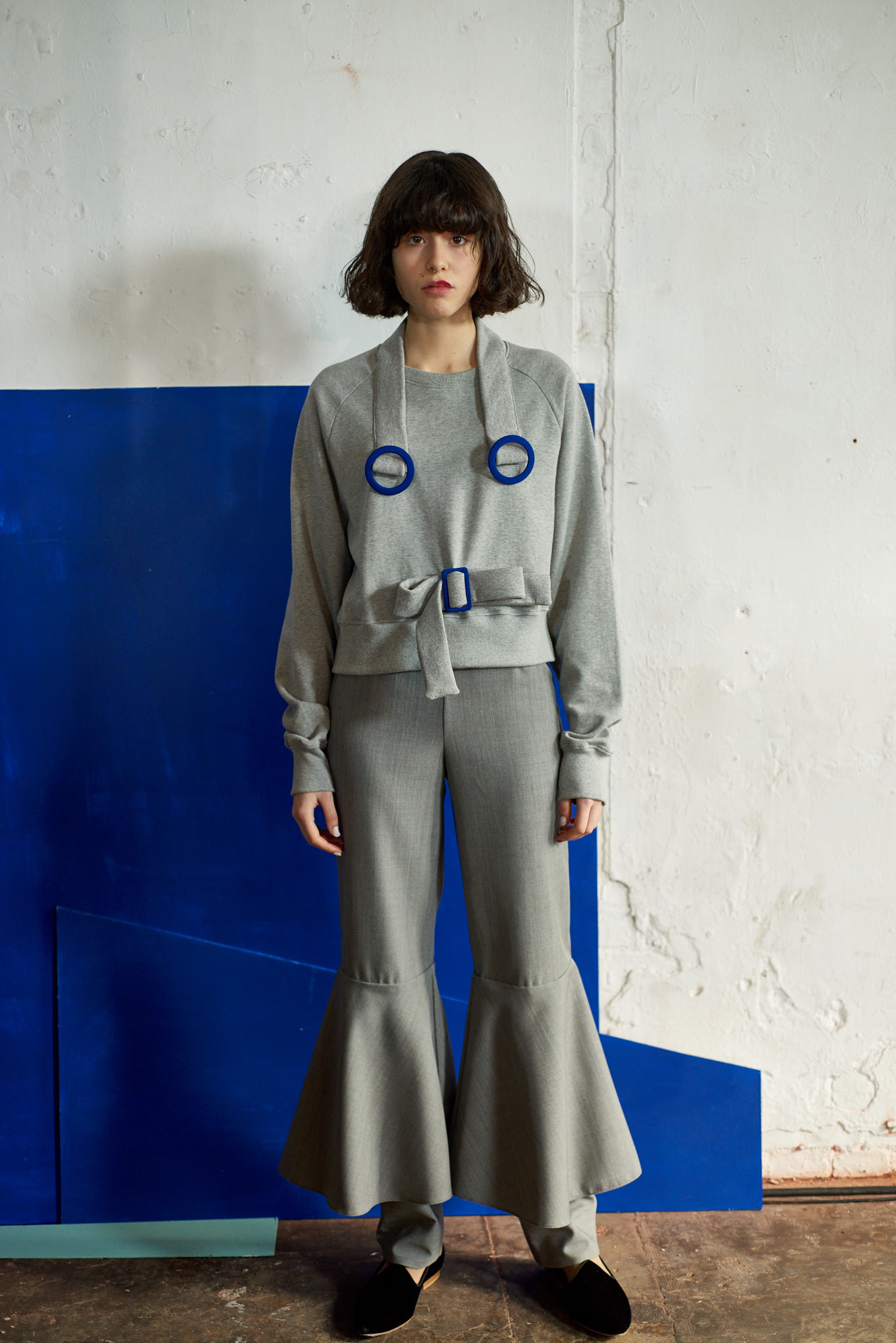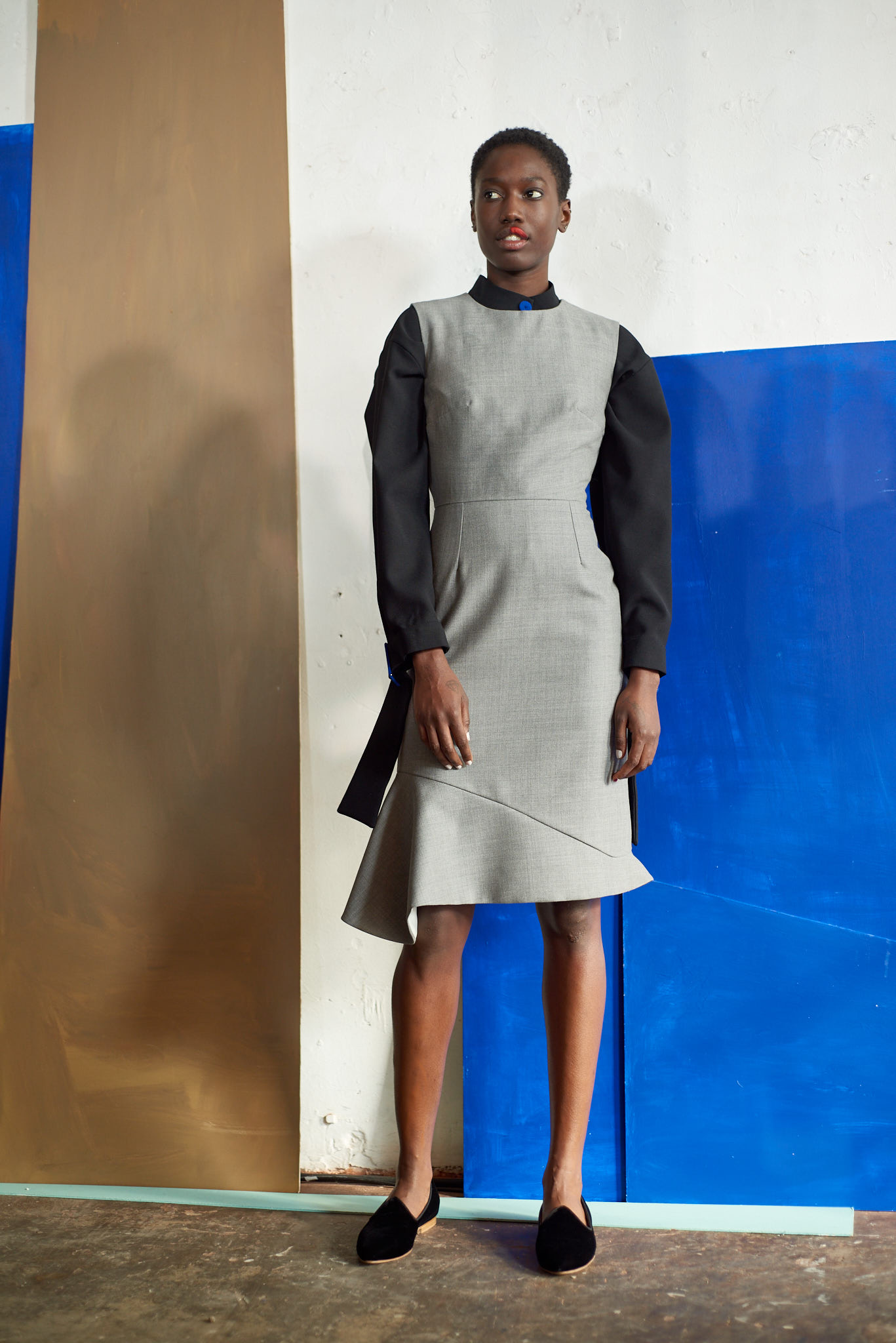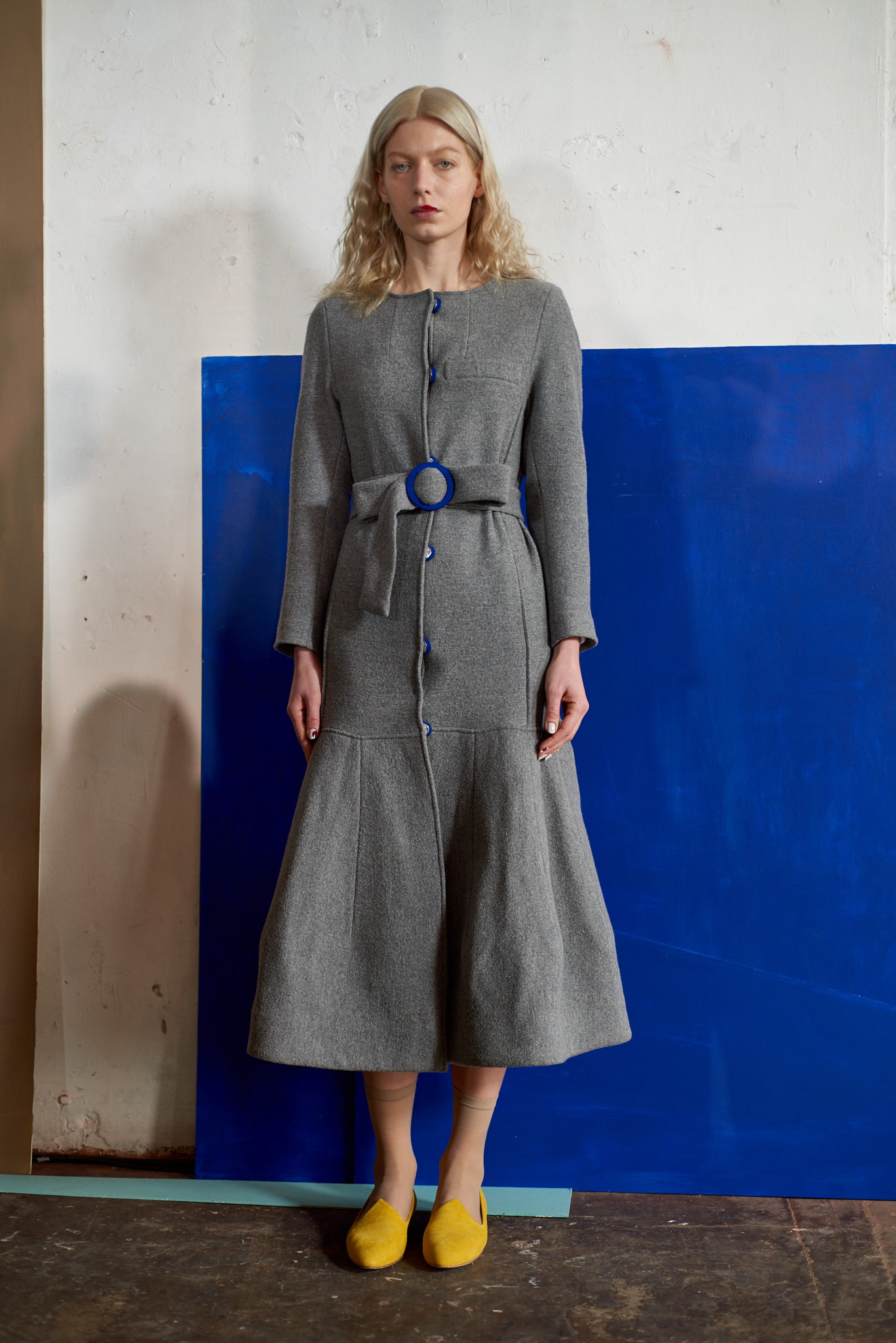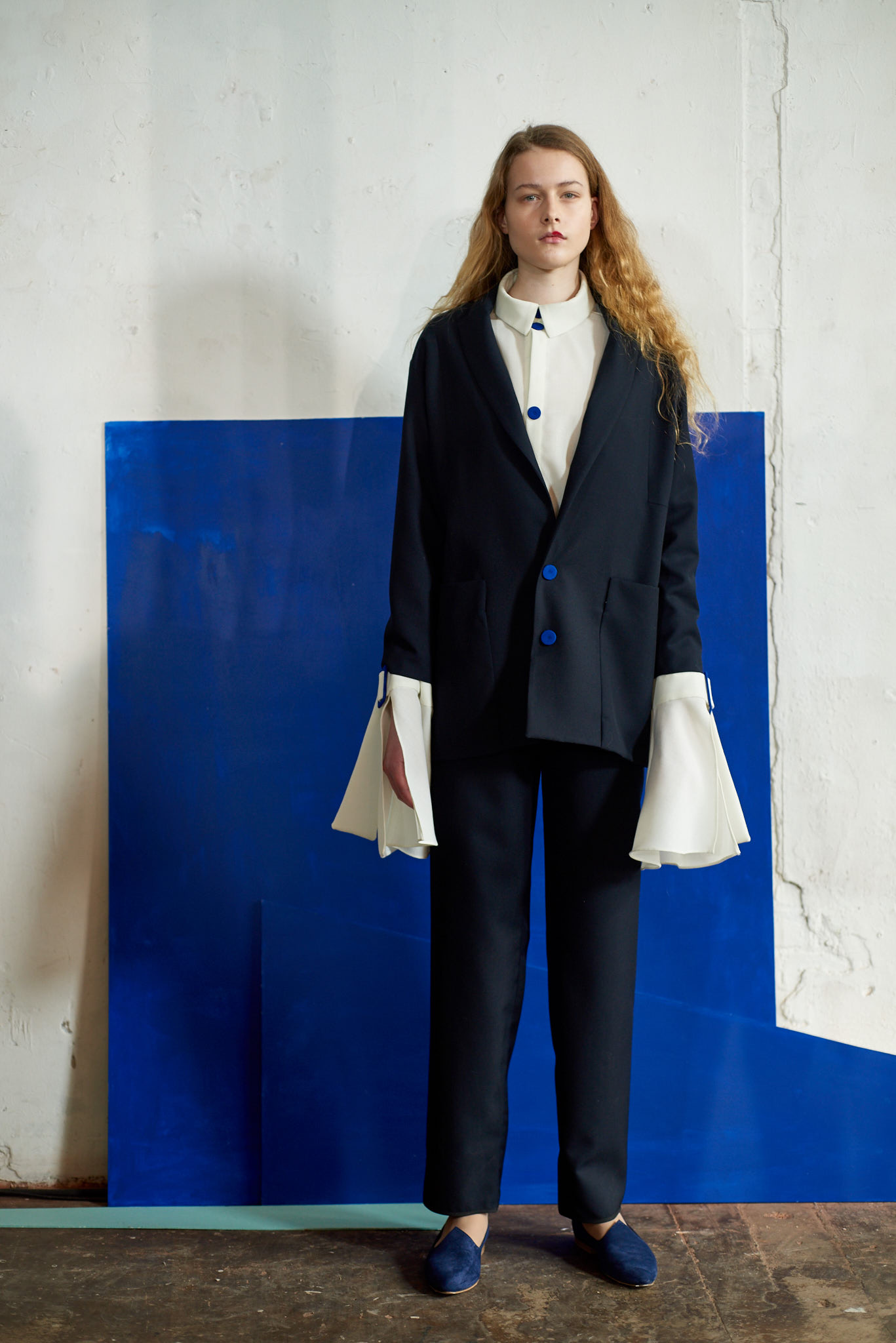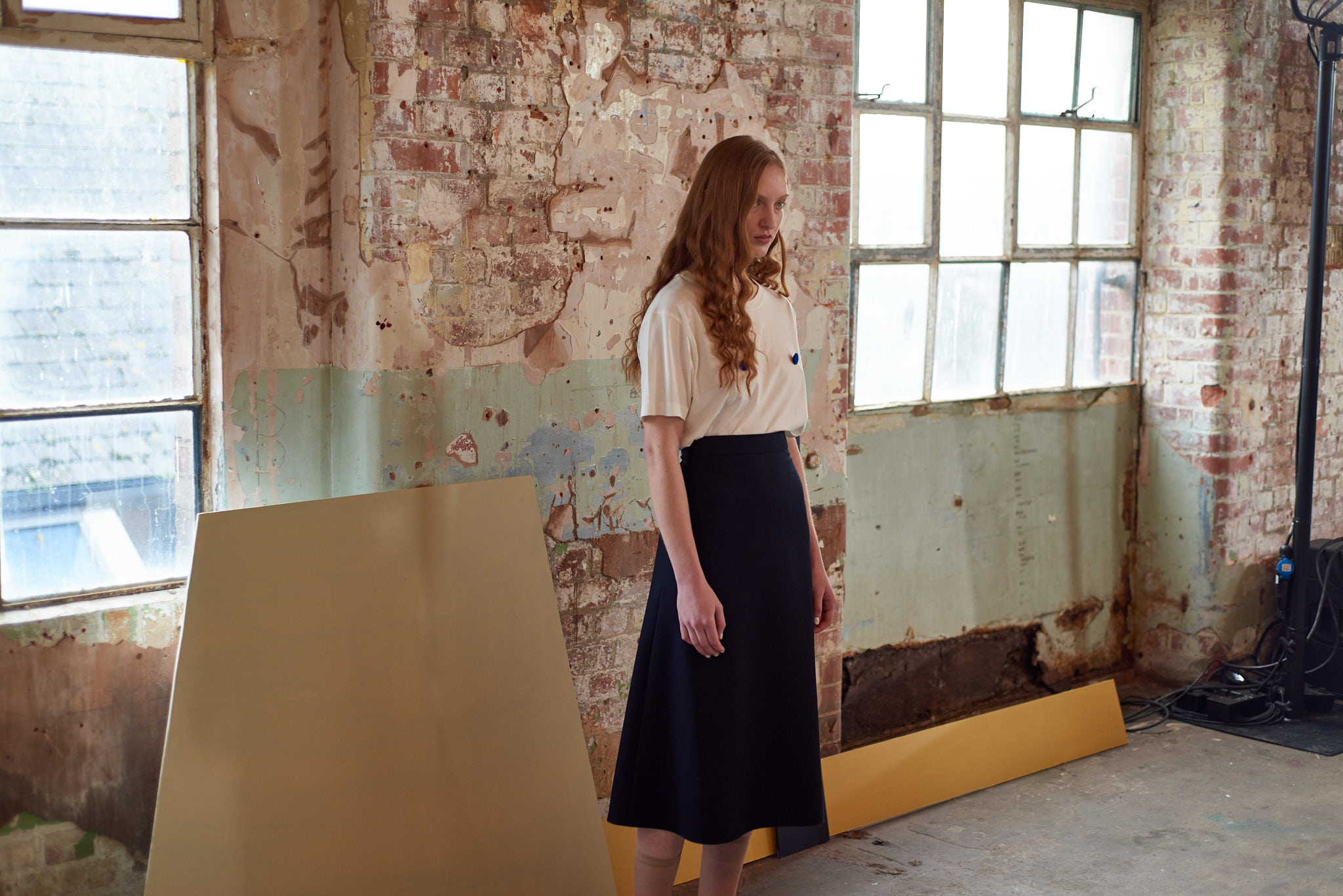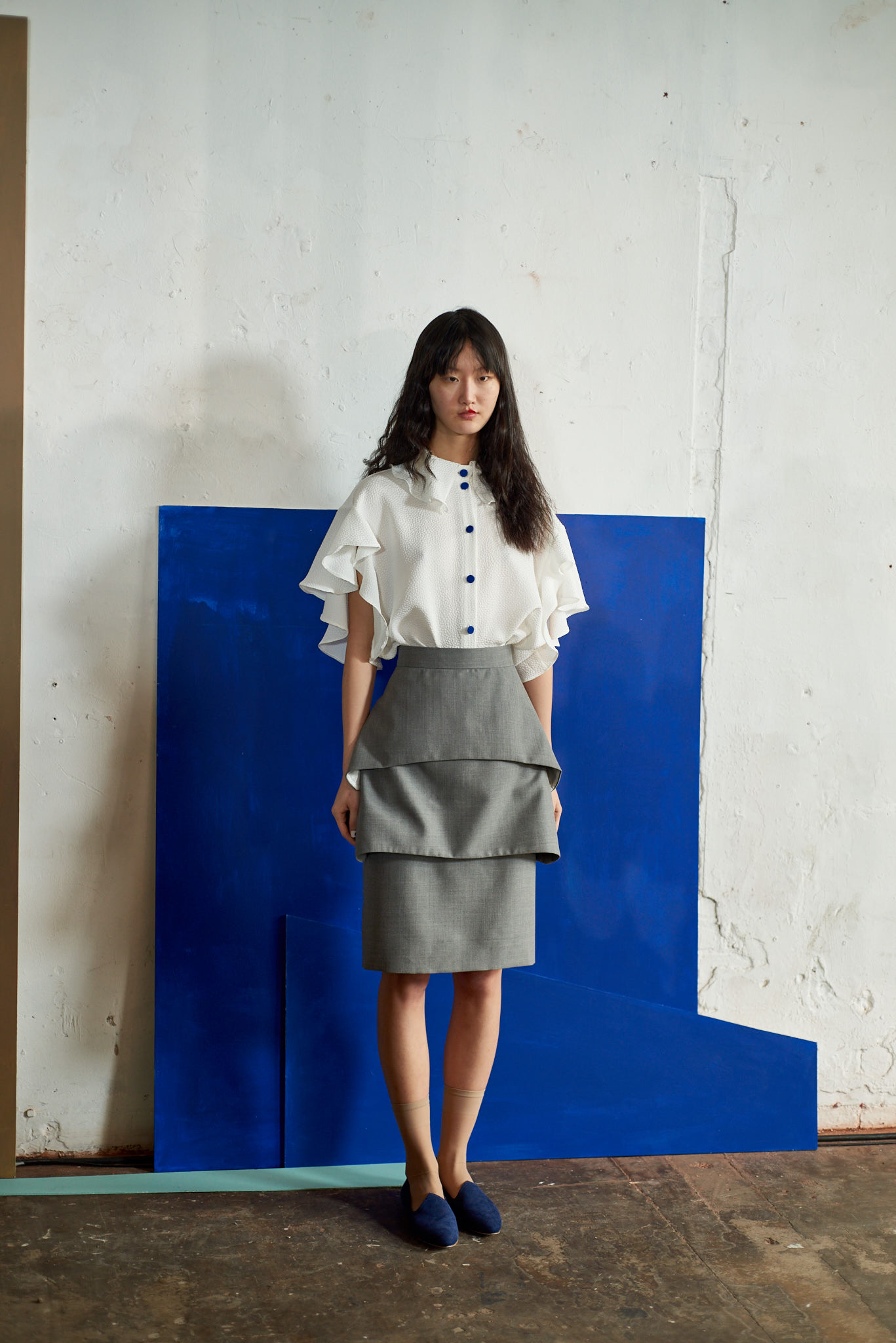 The theme of fashion addressing issues of female identity was immediately presented within  Edeline Lee's Autumn/Winter 17 collection.  The collection is influenced by the work of collage artist Hannah Hoch of the Dada movement. Whilst entering to a performance by concert pianist Belle Chen, models were placed against a backdrop of brick walls and coloured shapes, designed by artist Kyung Roh Bannwart, which established a scene inspired by Hoch's elements of collage.
Layered over the classical piano, is a soundscape of the "noise and detritus of contemporary everyday information" hinting to the hold social media and celebrity have on modern society. Add into the mix TV screens positioned around the room featuring ballet dancing models on loop, there's a lot to take in, but it all fits perfectly into place.
The collection is full of contrasting androgyny and hyper-femininity. T-shirts bearing strategically positioned buttons nod to the #freethenipple movement. The three-dimensional silhouettes are created in a combination of fabrics including a textured Worsted Wool. Bold colours combined with neutrals feature throughout, in conjunction with the make-up, the models wore a wash of red on a quarter of their lips. Structured blazers and coats are adorned with cobalt blue belt buckles and lacing details, while saffron yellow frilled skirts peeked out from under oversized grey sweaters. Buckled bell sleeves in white silk flowed from the cuffs of precisely tailored suiting that enforces what Edeline sees as her "search for the way in which the Future Lady dresses". The collection embodies the modern, independent woman, dressing with "relevance, power and femininity".
Words by: Rebecca Purshouse
Images by: Andrew Gough