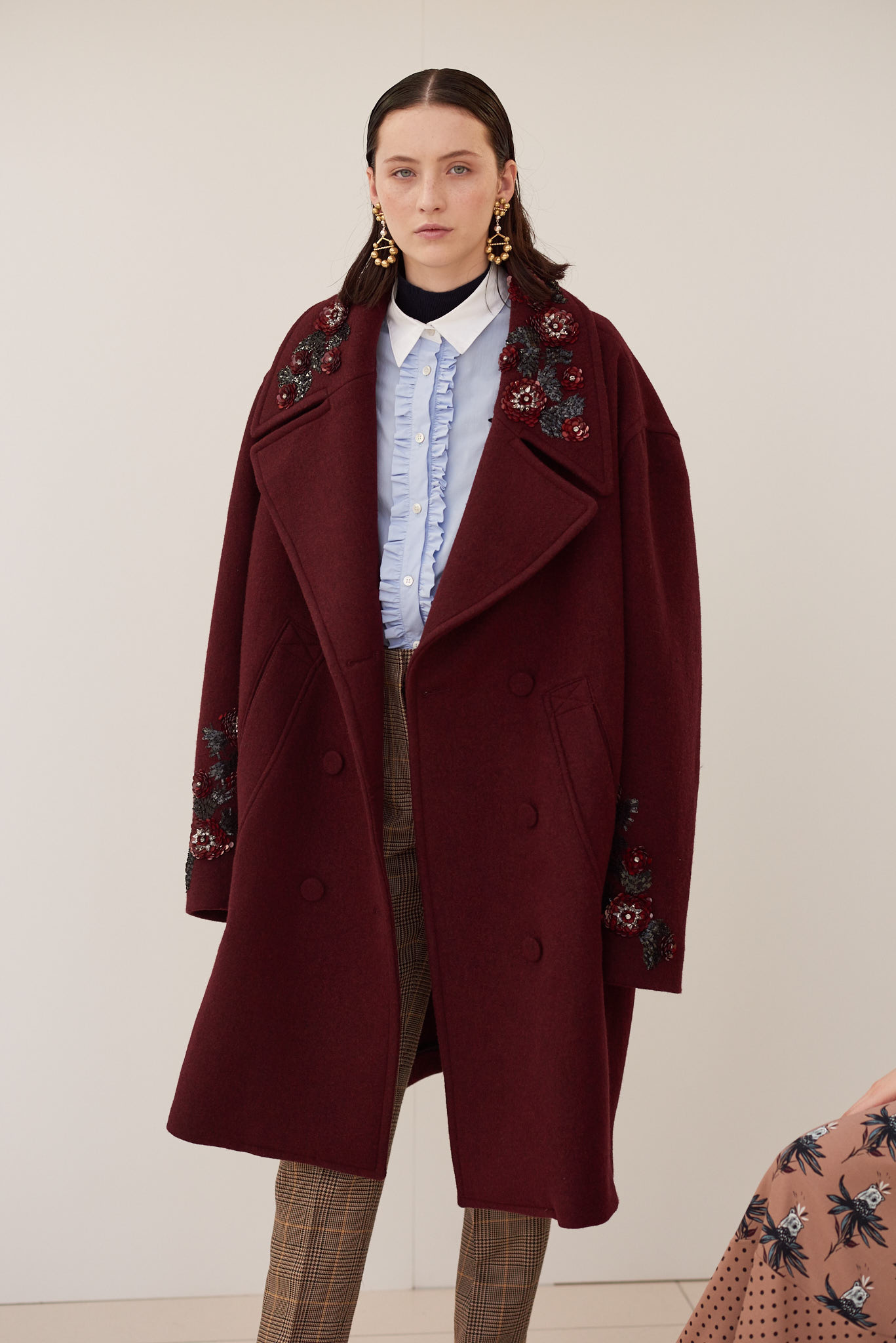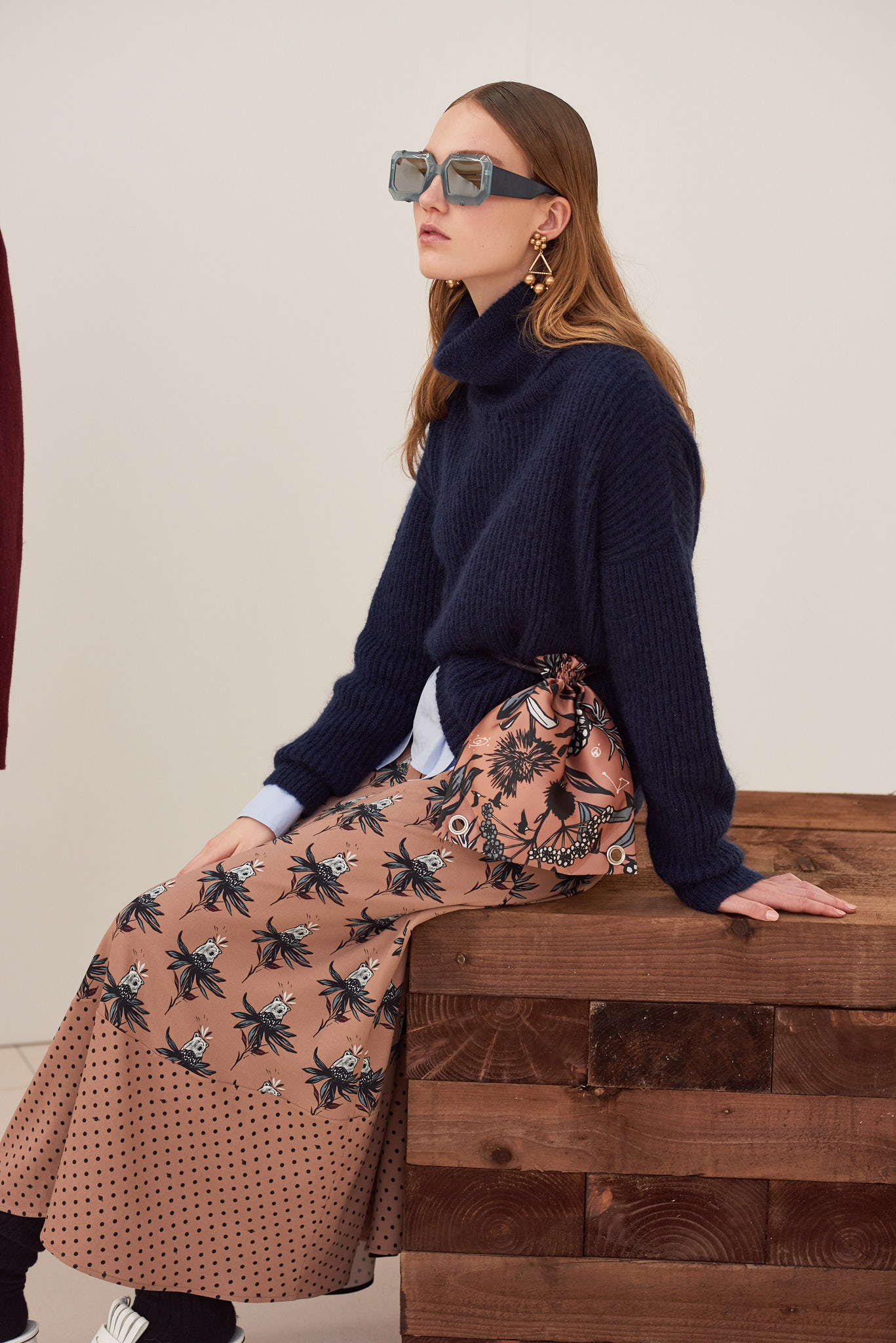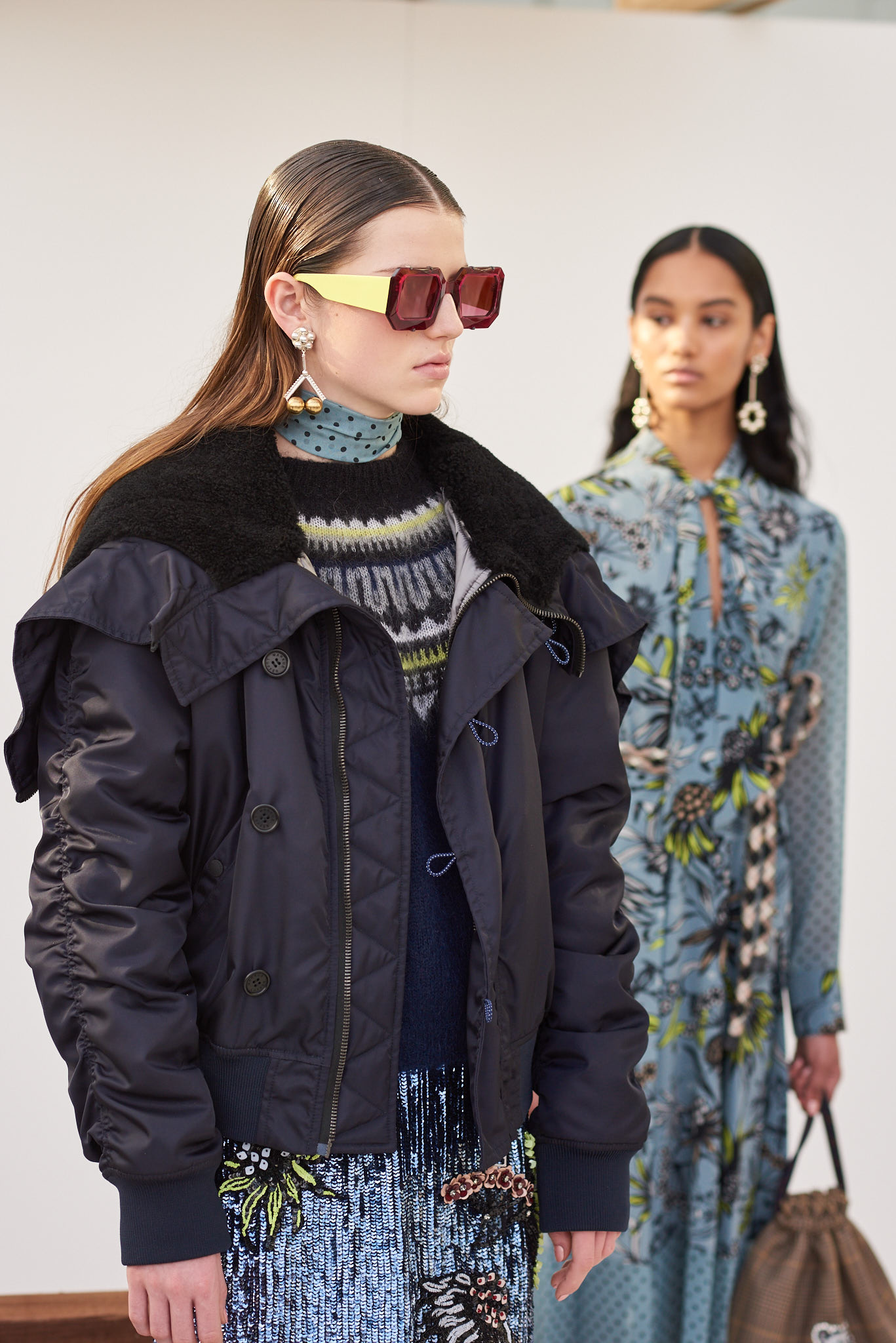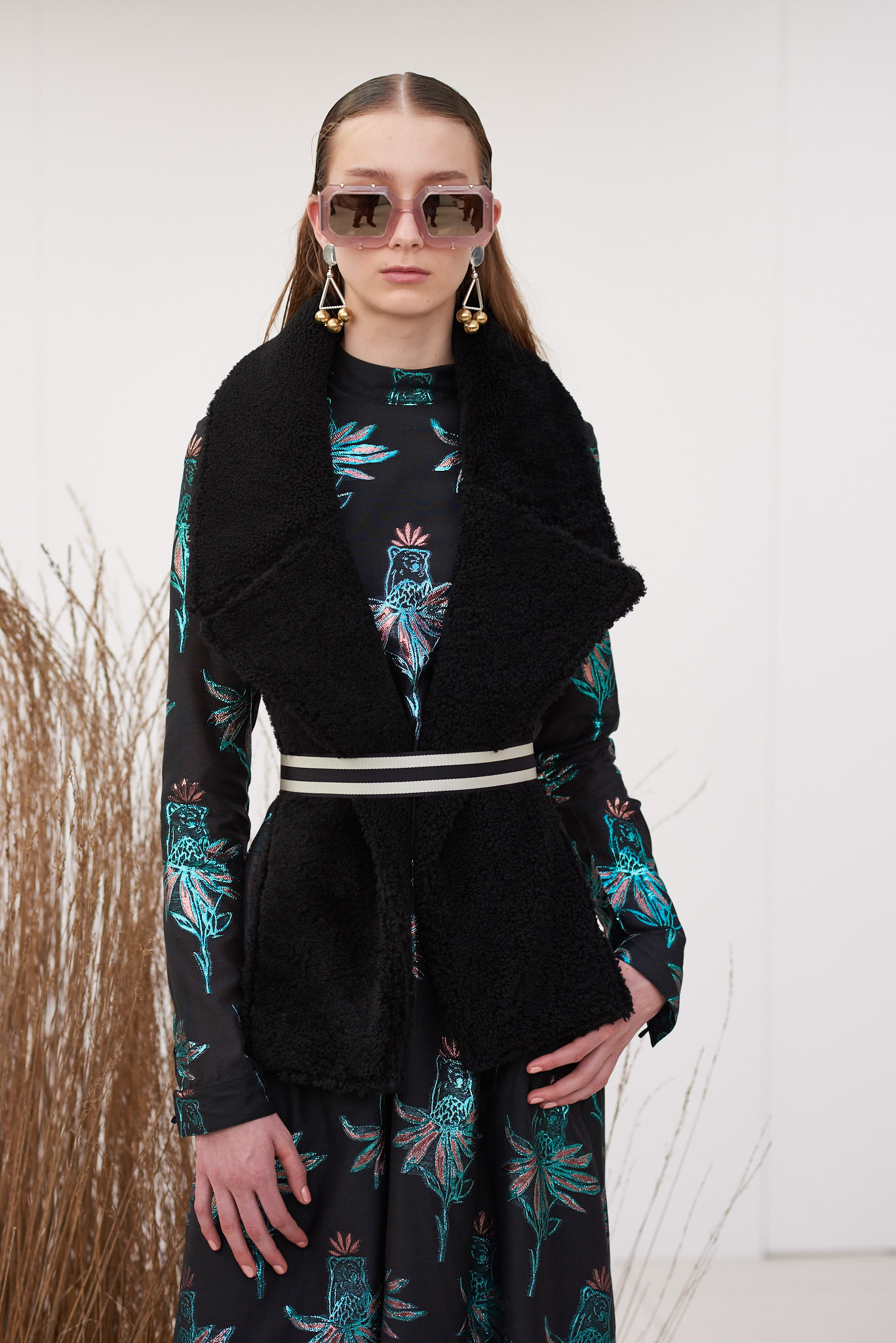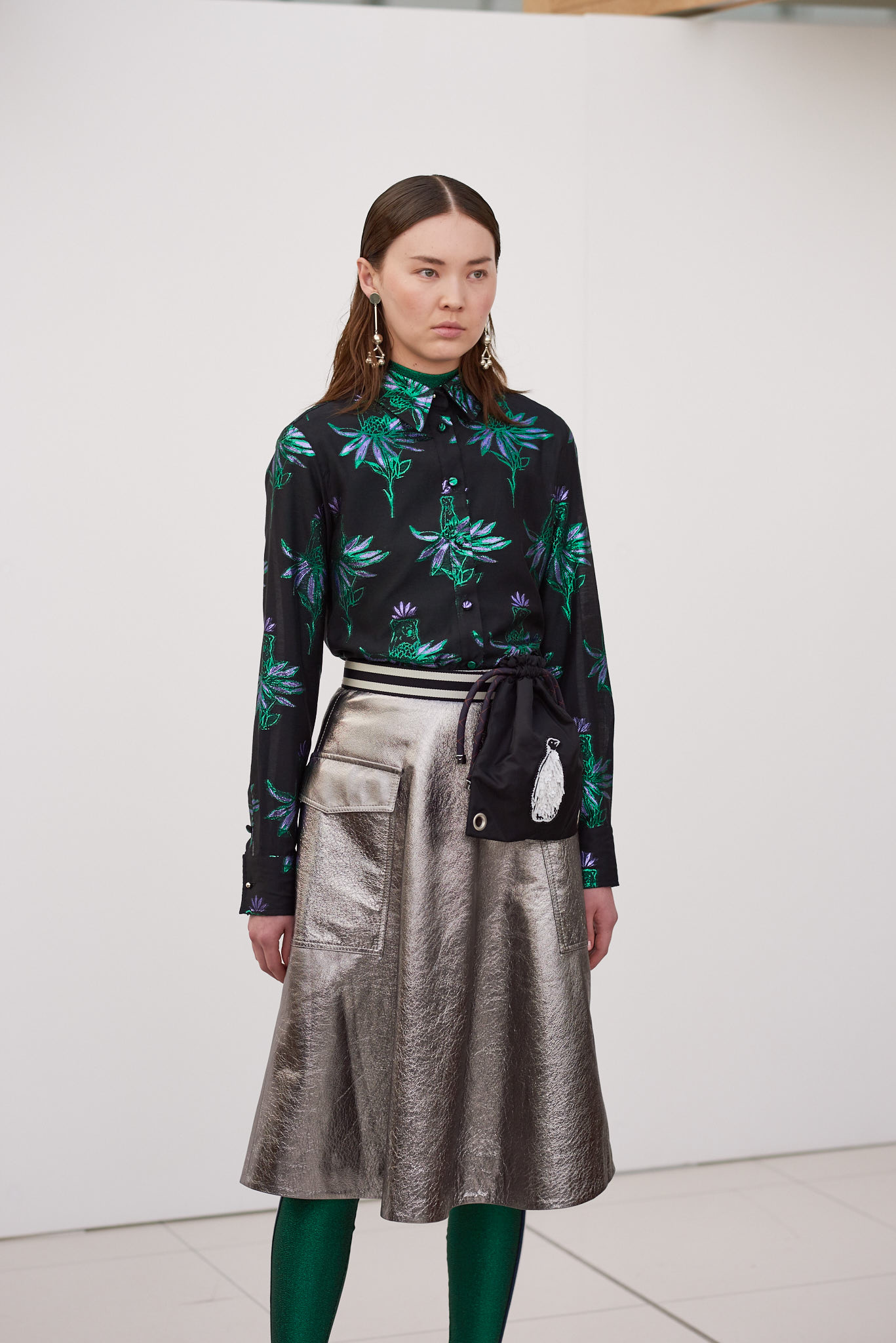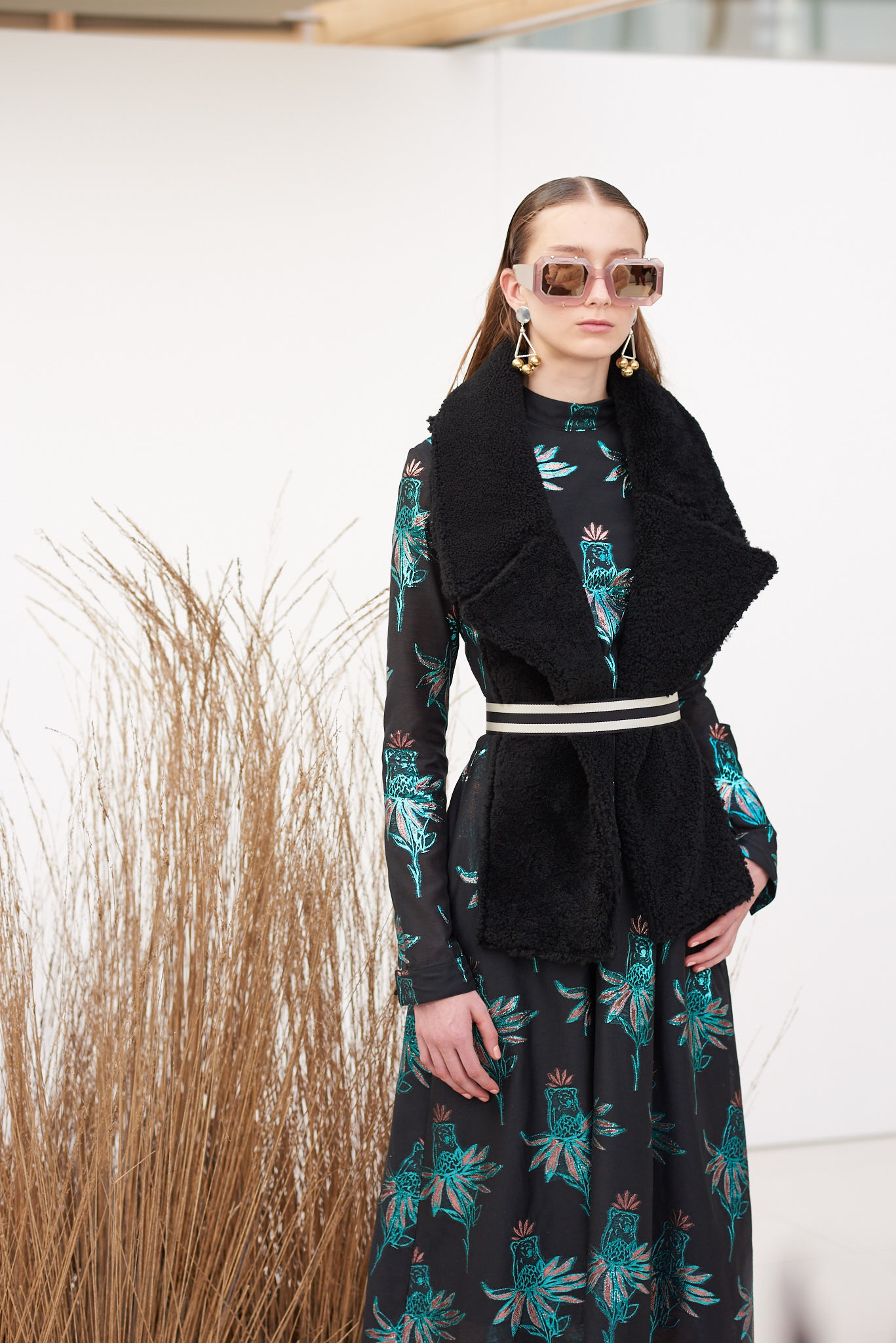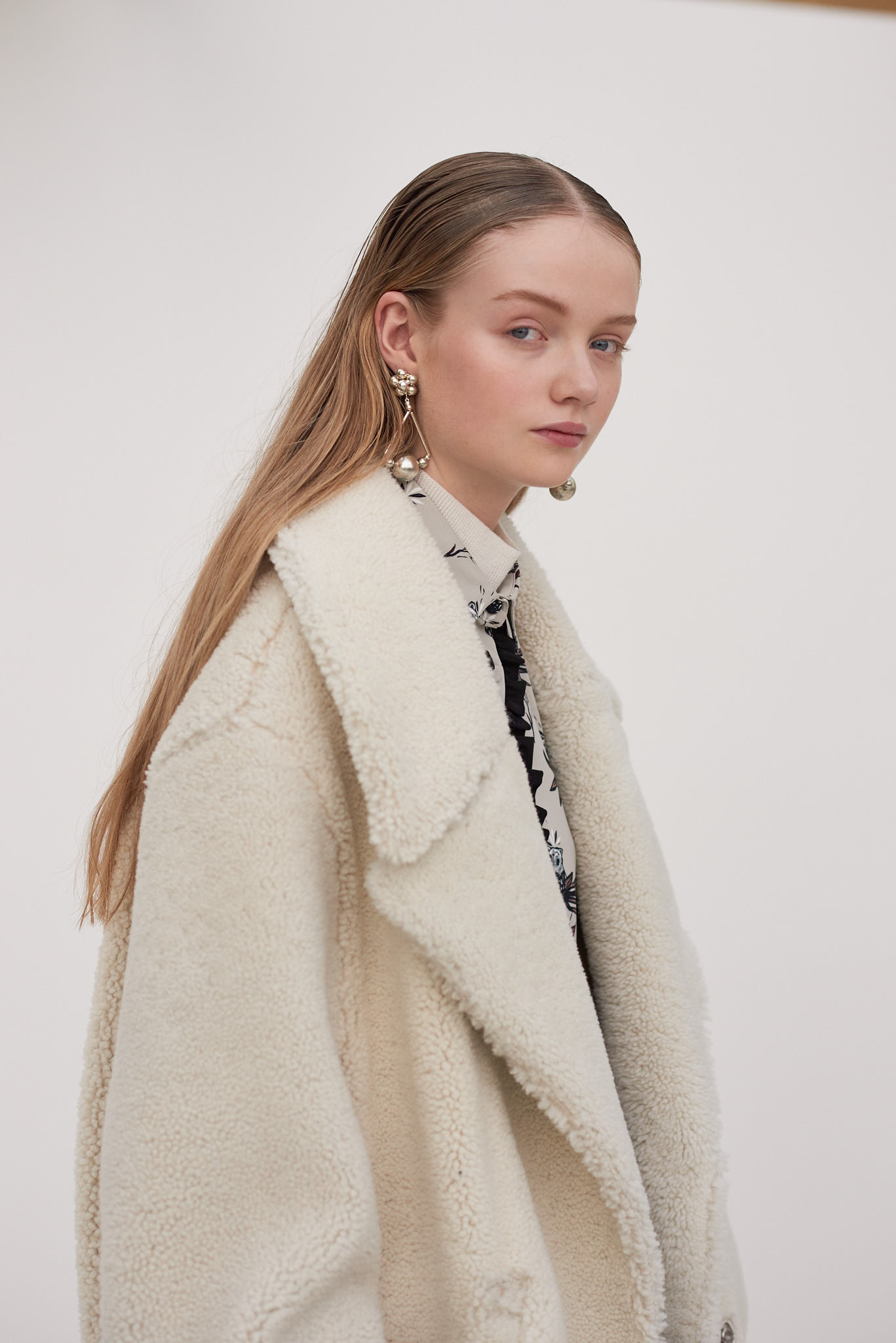 "Be yourself, everyone else is taken." Wise words that were perfectly spoken by Oscar Wilde sets the tone for Markus Lupfer's Autumn/Winter 17 presentation. The collection celebrates individuality with the idea that clothing is a form of escapism and expression in a society plagued with adversity. Liberating and eclectic, the Markus Lupfer woman is not here to conform.
It almost feels like you've been transported into a retro party in the heart of the London skyline, with bright sunshine, champagne and views of The Shard. The dreamy pop soundtrack of The XX fits perfectly with the scene of models seated on plinths and poised on sheepskin rugs.
The rules are broken immediately with the combination of sporting stripes, metallic infused florals and menswear inspired tweed tailoring. The suiting was structured and finished in oversized check, layered with polka dot blouses and rope belted waists. Unexpected details of Zodiac embroidered knitwear and hand drawn prints tie in with space-age leggings seen from under calf-length dresses. The adventure into the mind of Lupfer continues with silk bomber jackets updated with quirky motifs and embellishment, graphic sunglasses and bauble earrings. The layering of textures and shapes creates the feel of the perfect outfit to transition from office to party in an instant. The details are precise and the medley of colours and textures are composed in perfect, playful harmony. The appearance of Markus and his Dachsund puppy were an added bonus to a perfect showcase.
Words by: Rebecca Purshouse
Images by: Andrew Gough