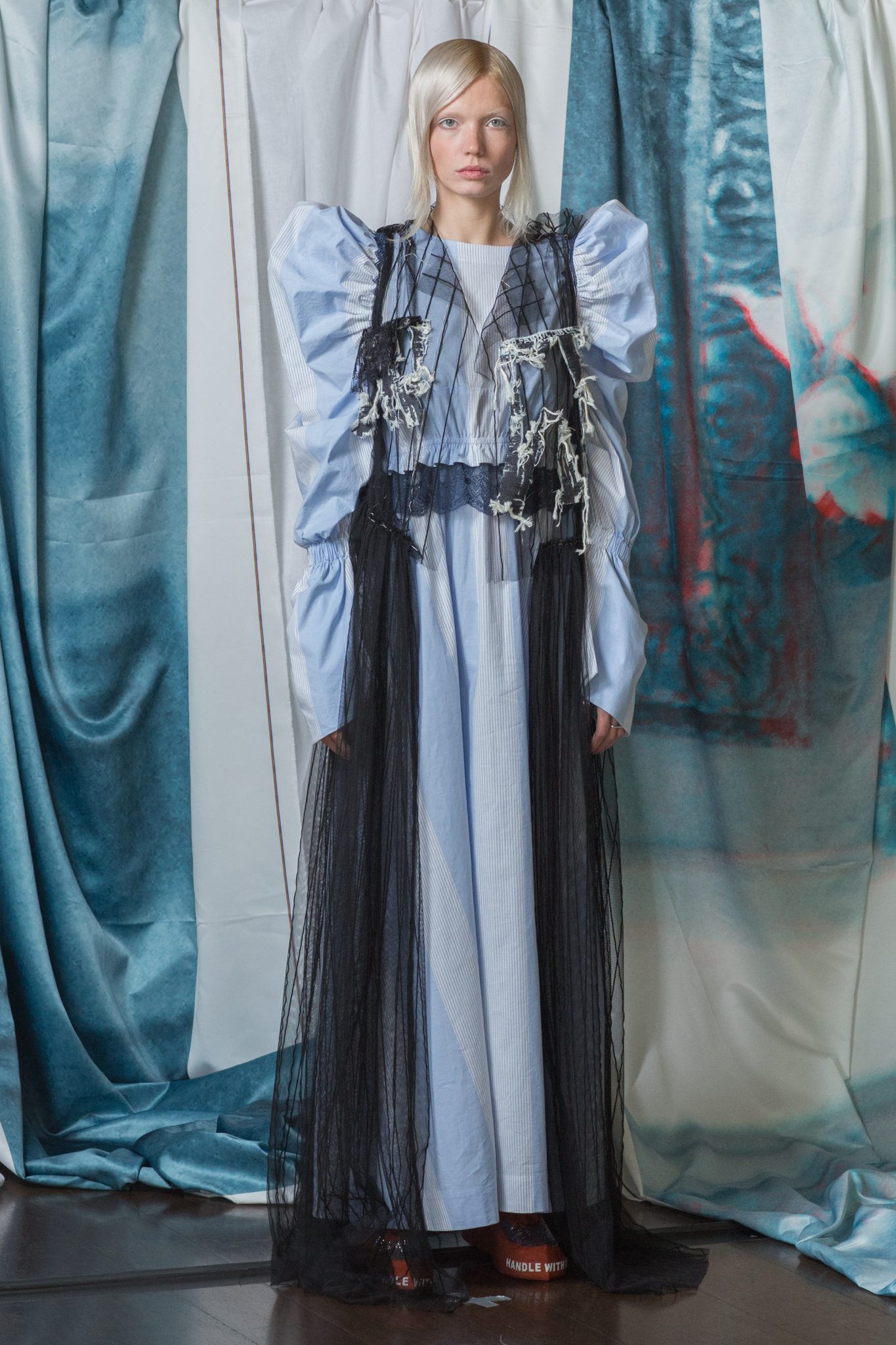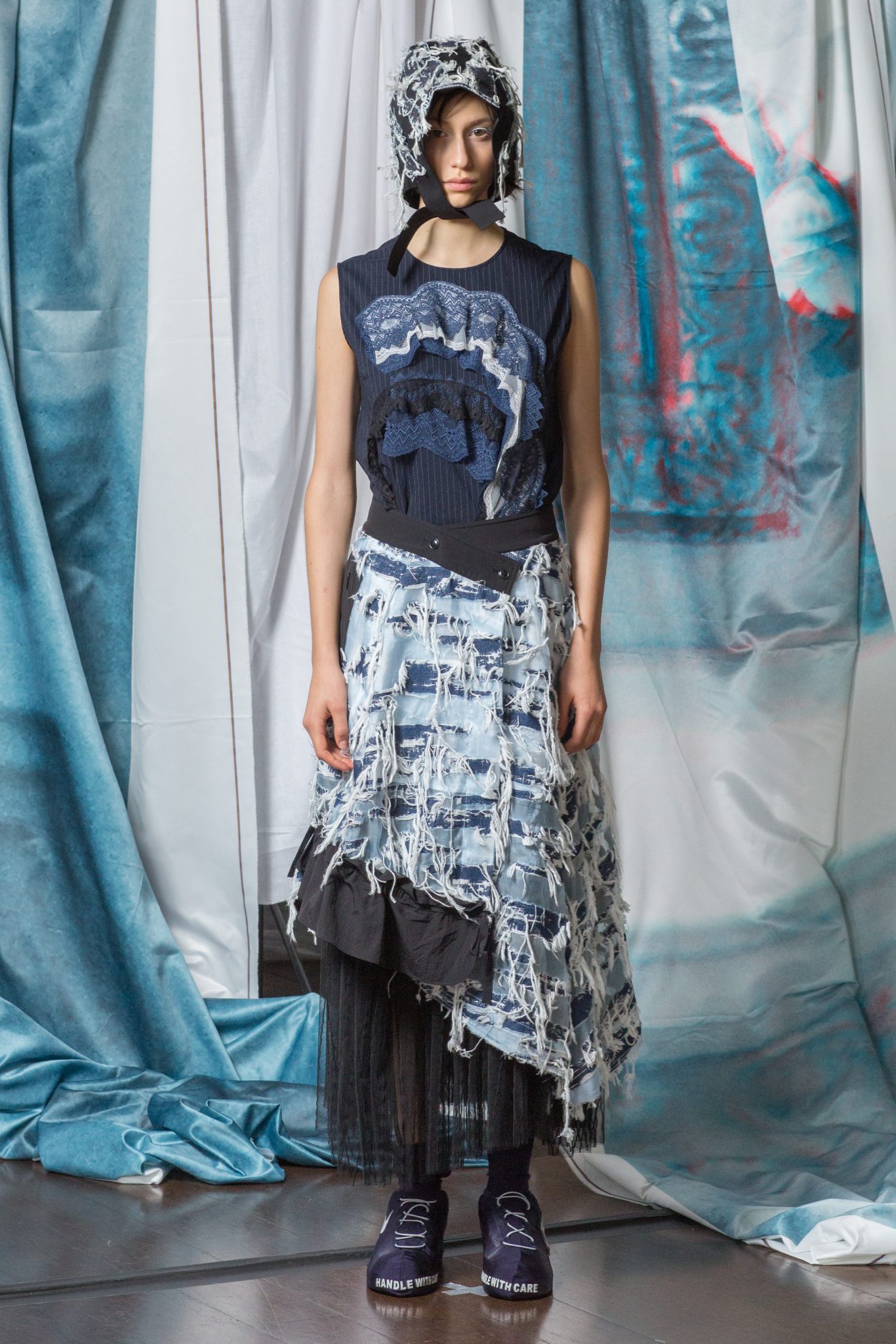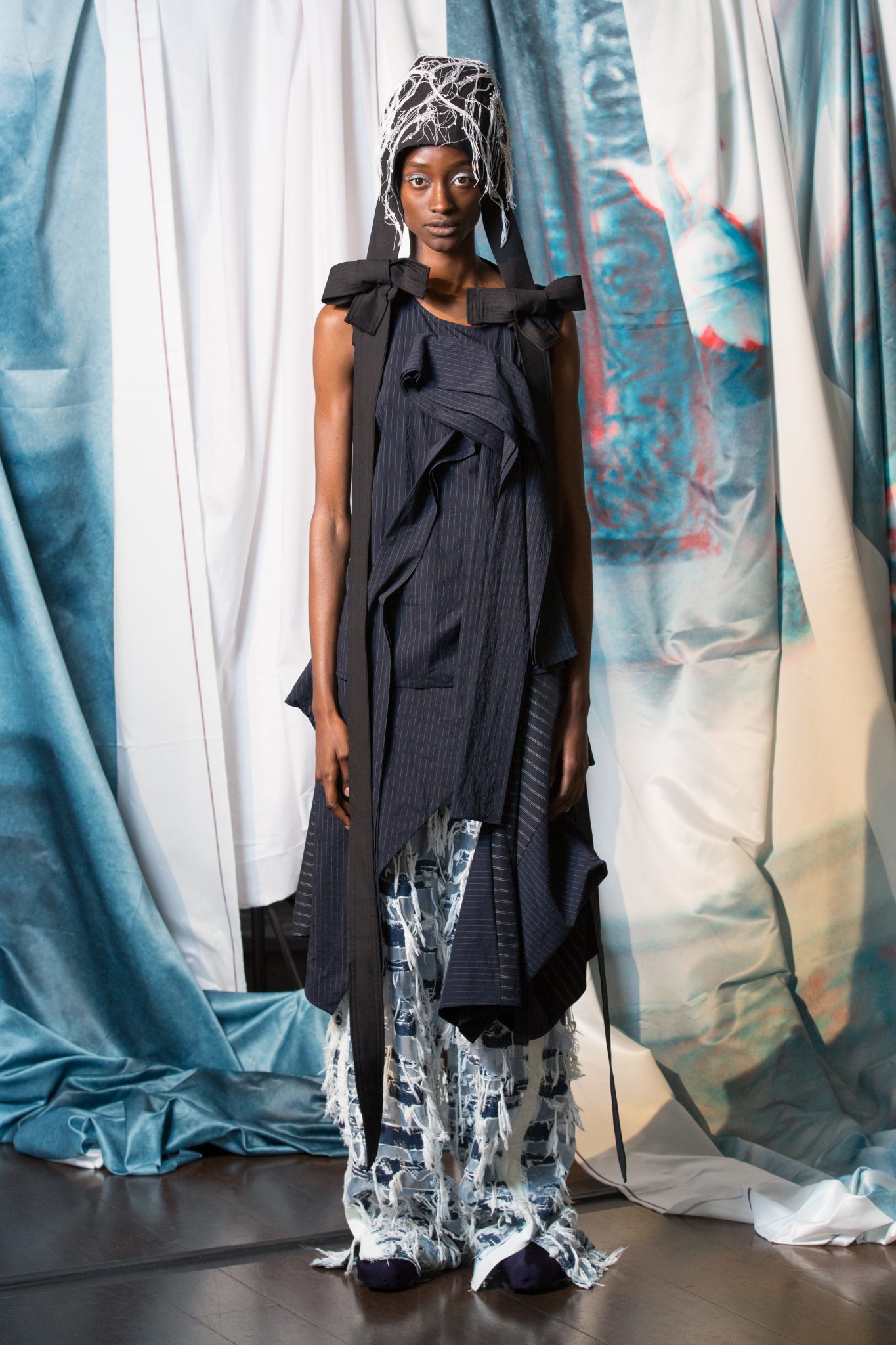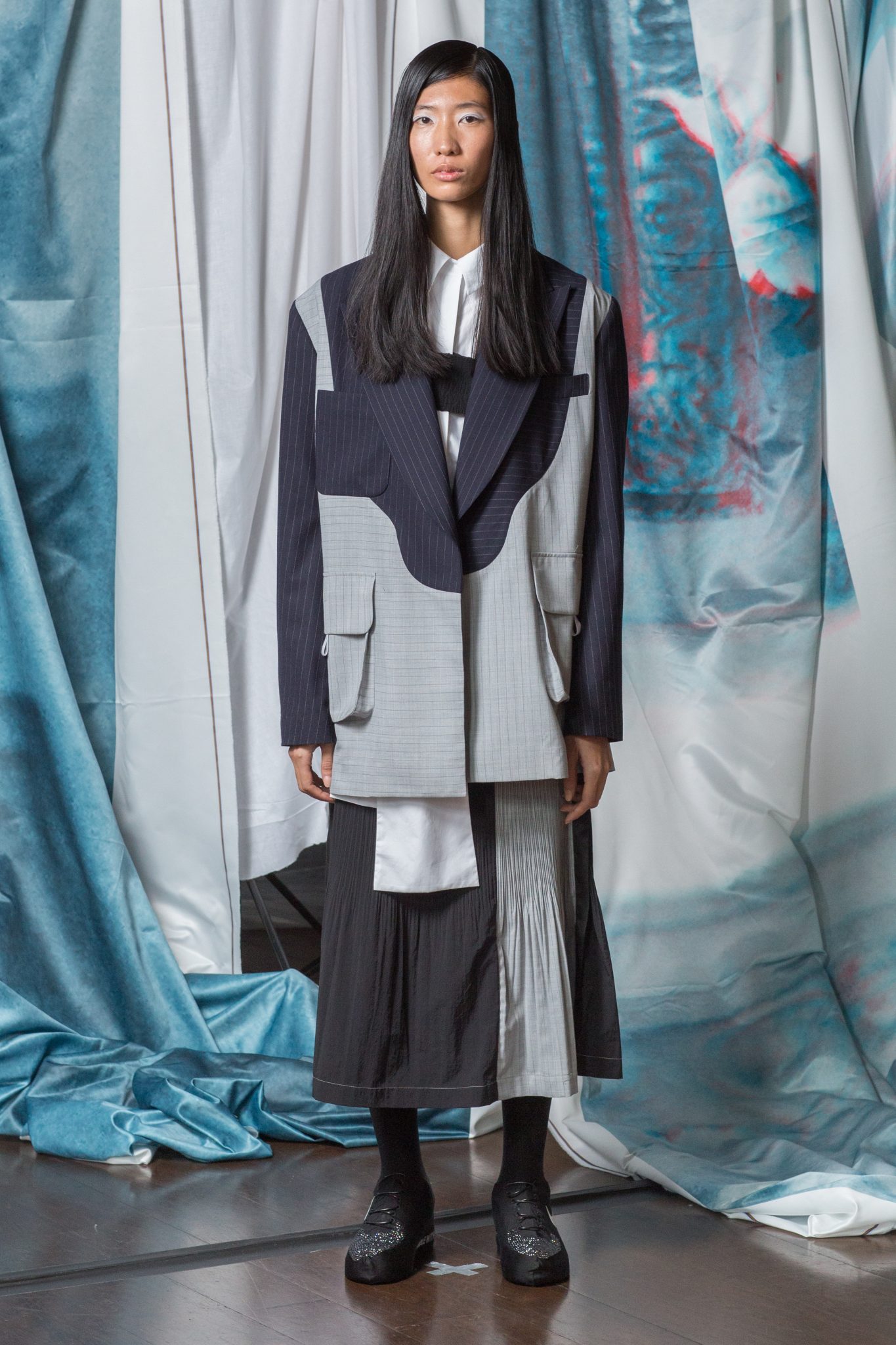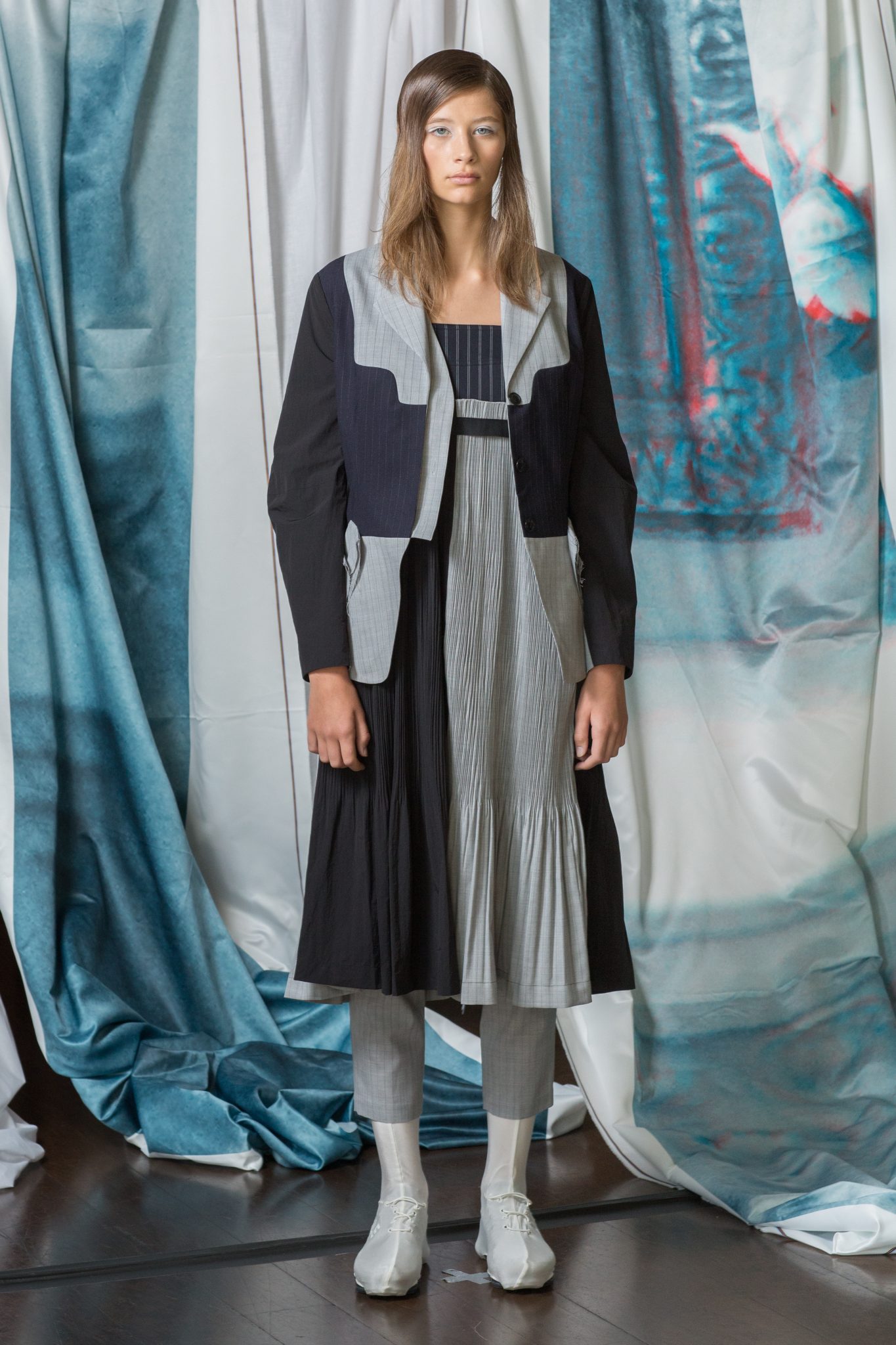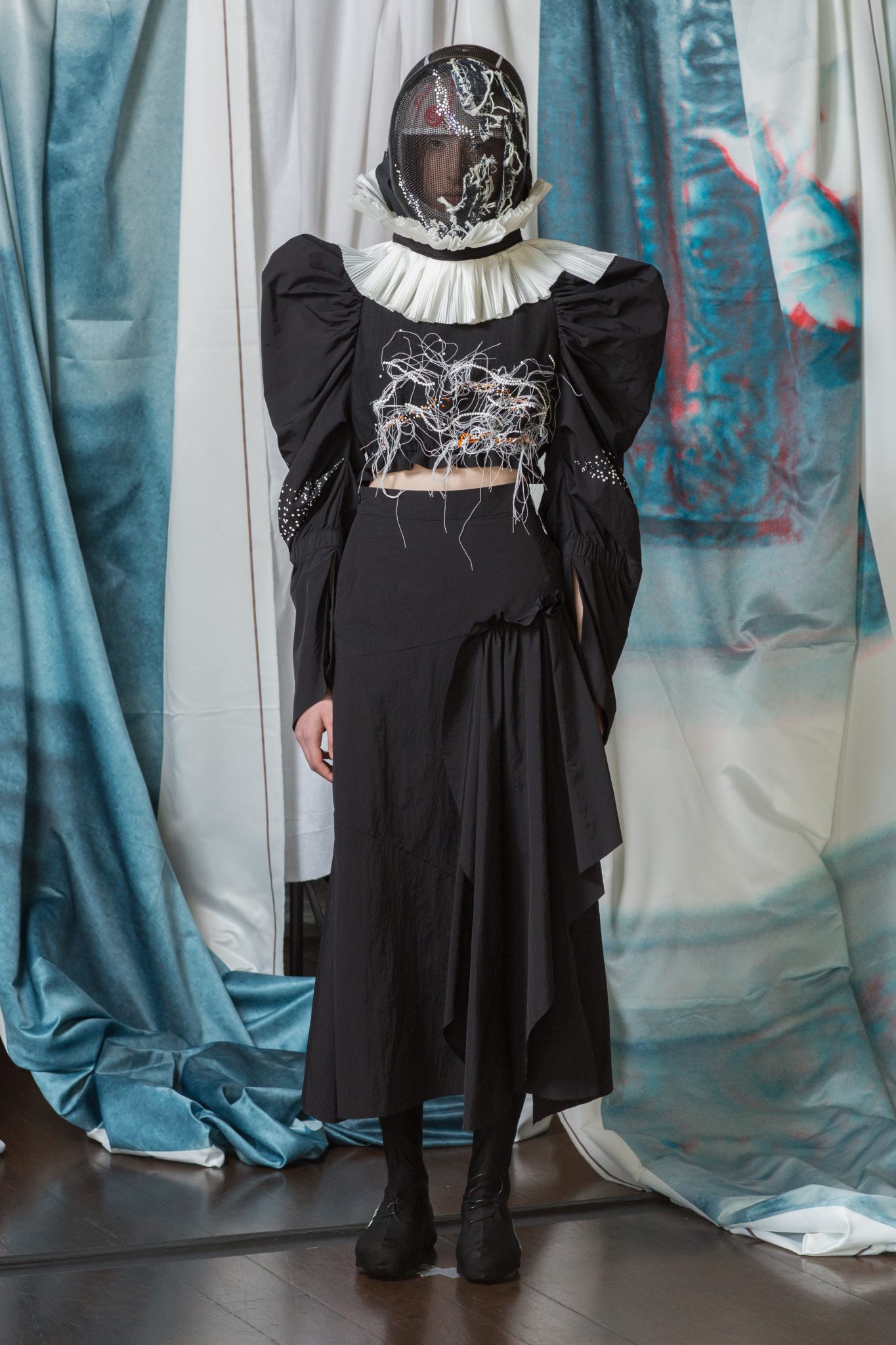 Central Saint Martin's graduate Haizhen Wang is playing with the big guns. Models at his SS18  shoe were wearing the results of his collaboration with Nike; luminescent silk stockings with laces and beaded Nike swooshes, chunky black creepers with 'FRAGILE' and 'HANDLE WITH CARE' patches, Swarovski-coated satin trainers in navy and red.
Architecture hugely influences Wang's work. Shirts were ruffle-covered but structured; almost straitjacket-like as they wove around the models' torsos. A bright yellow balloon-sleeved Victorian blouse stood out amongst the monochromatic black, white and greys. Threads hung loose from tops and hats, lightly embellished with beads and crystals.
This season Wang was inspired by 'the human mistake'. With the matronly outfits, bonnets, long skirts and apron like layers perhaps the mistake to which the designer was referring was humanity's treatment of women. Dark lace in navy and charcoal colluded with the chaste theme, covering the models' faces, whilst sharp white ruffs restricted their necks. The clash of these decorous garments against emblems of today's female style – pinstripe suits, trainers and trousers – hinted at just how far we've come.
Words: Harriet May de Vere