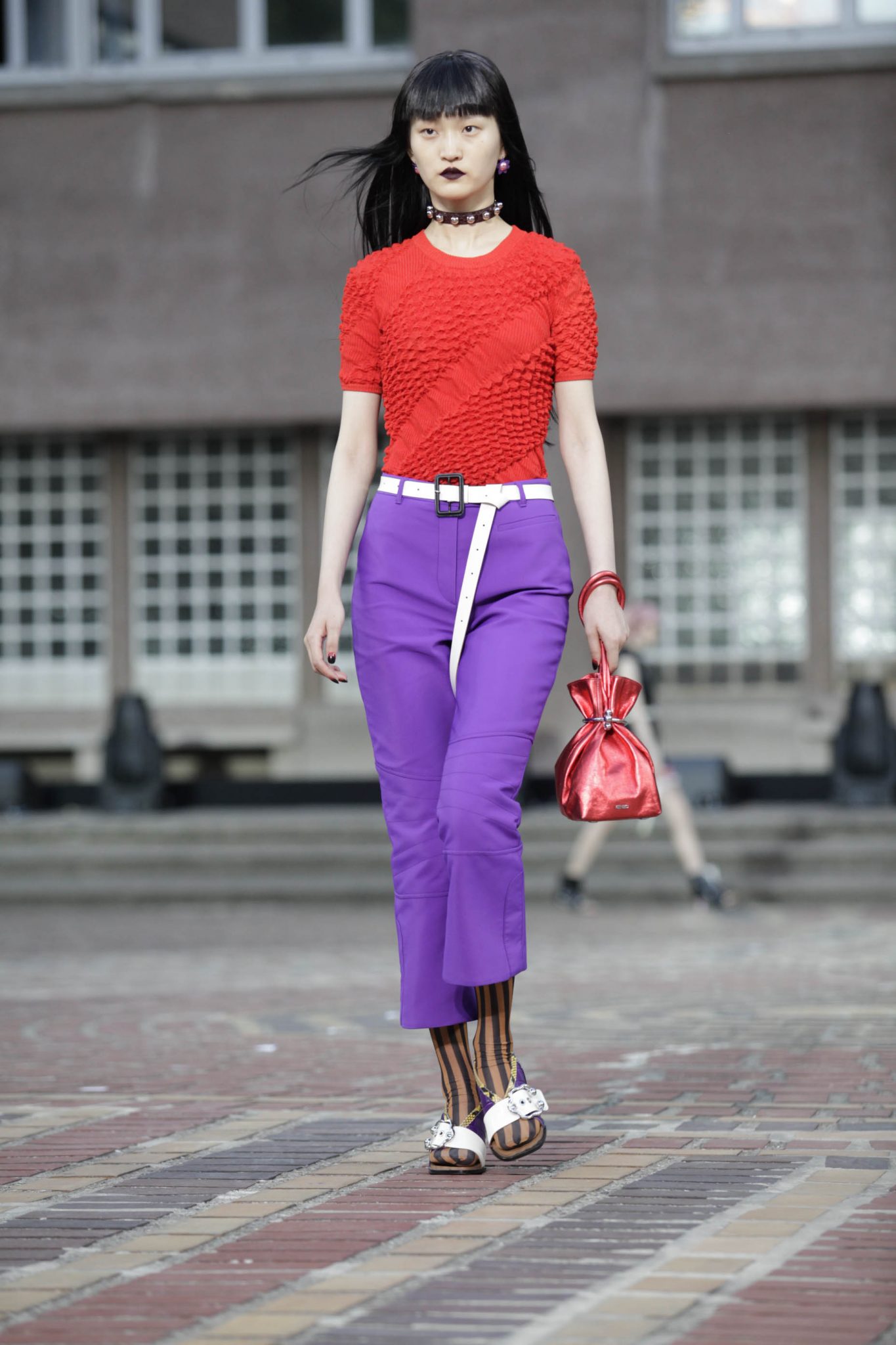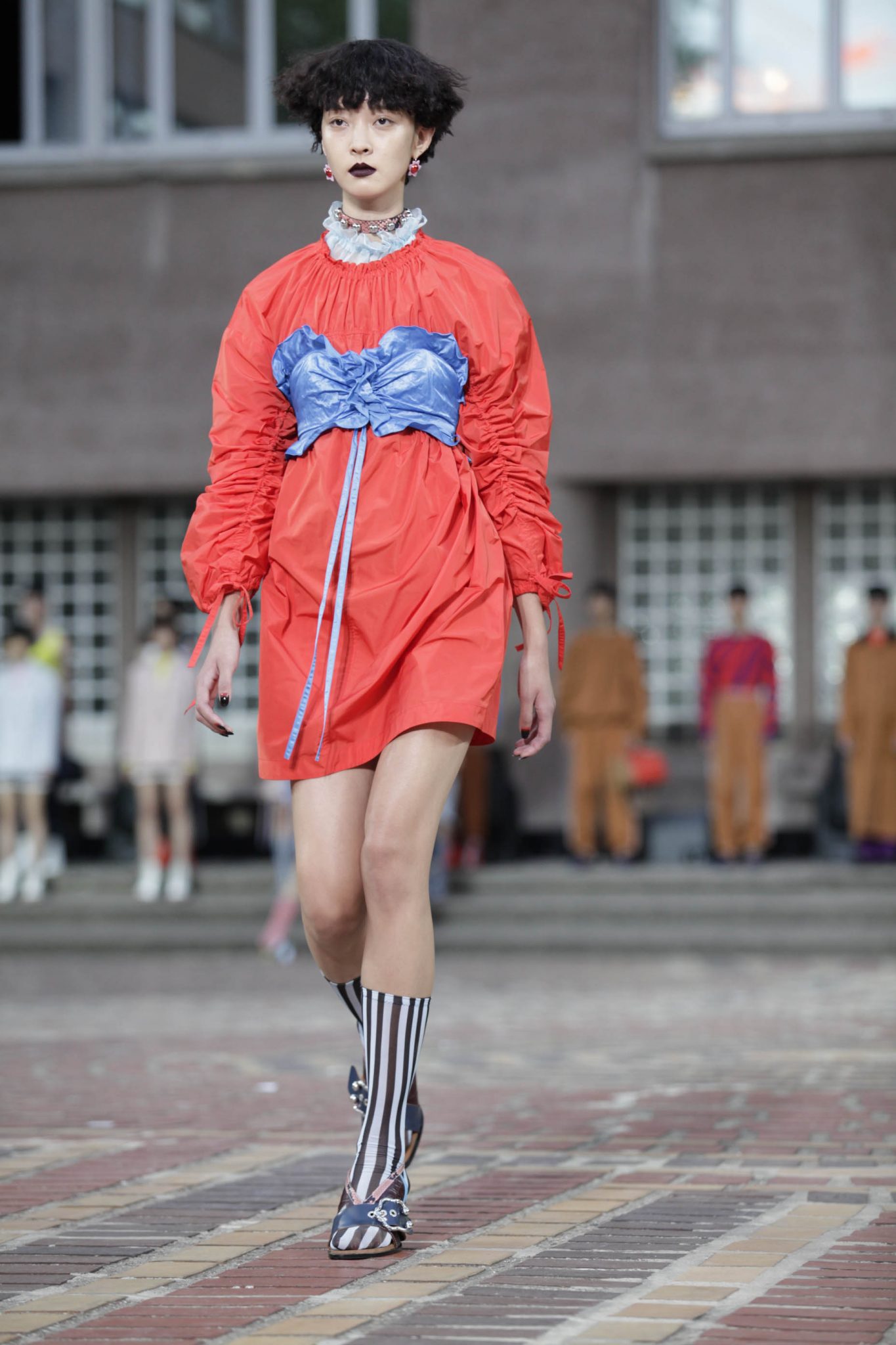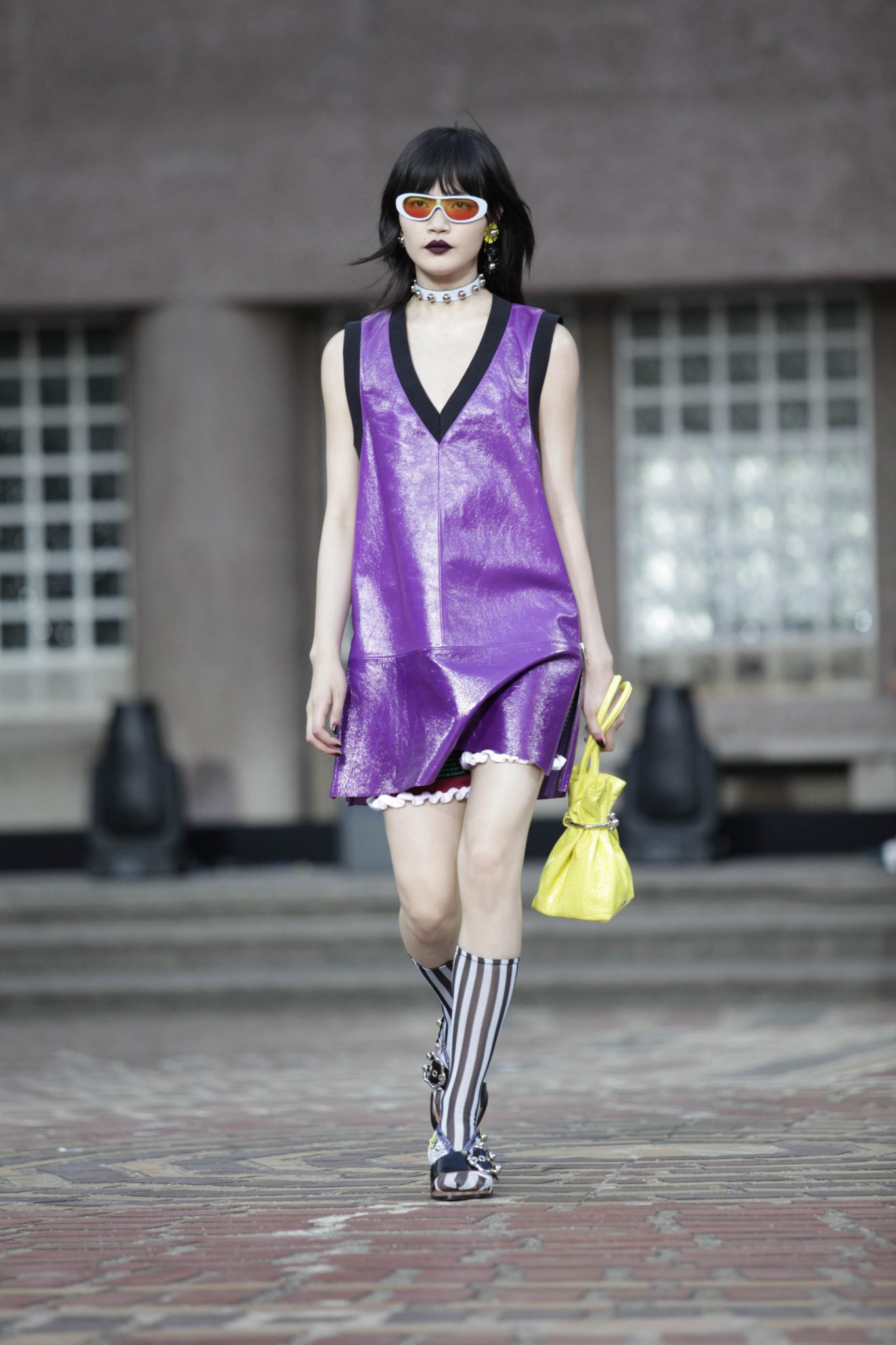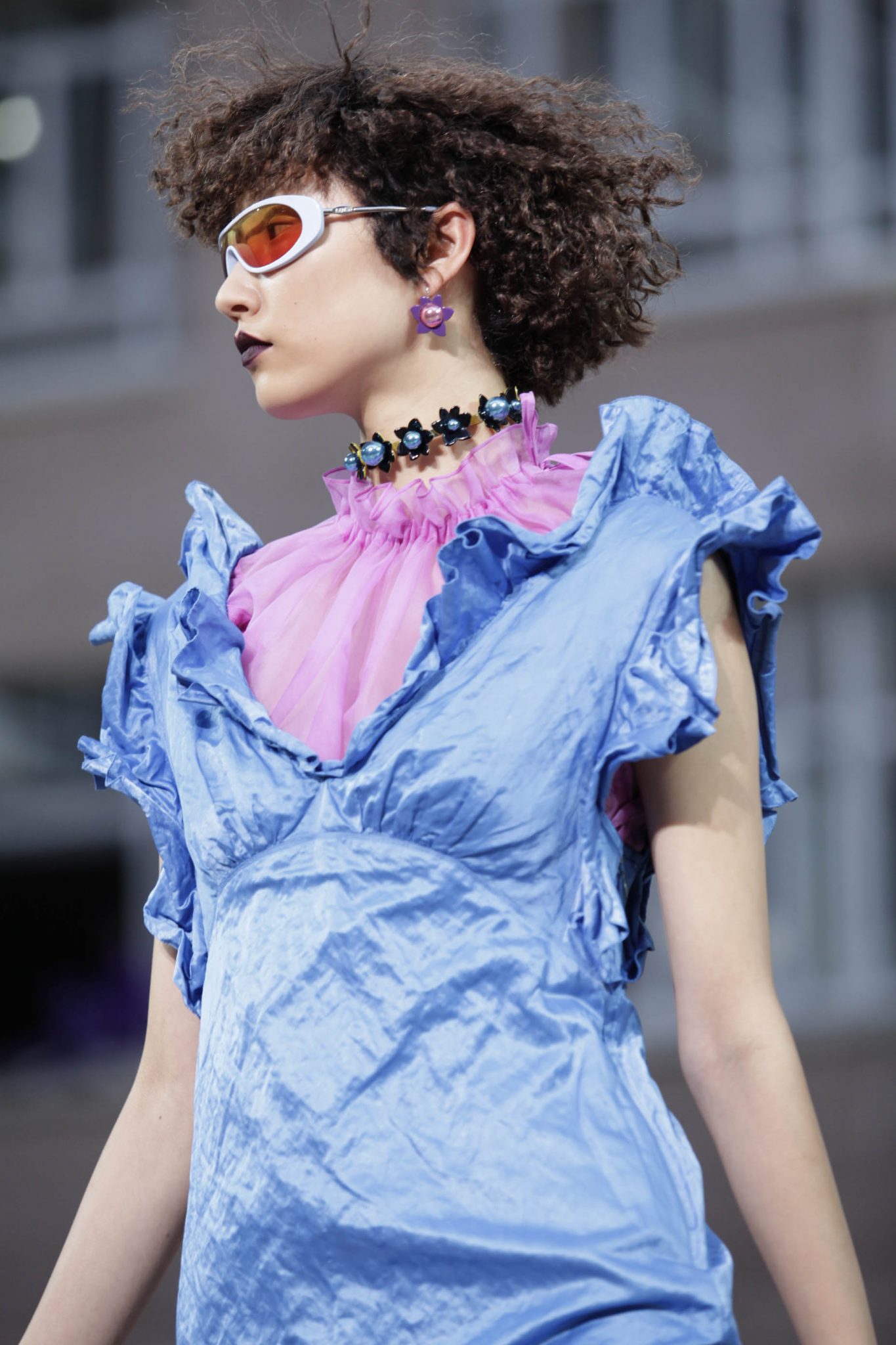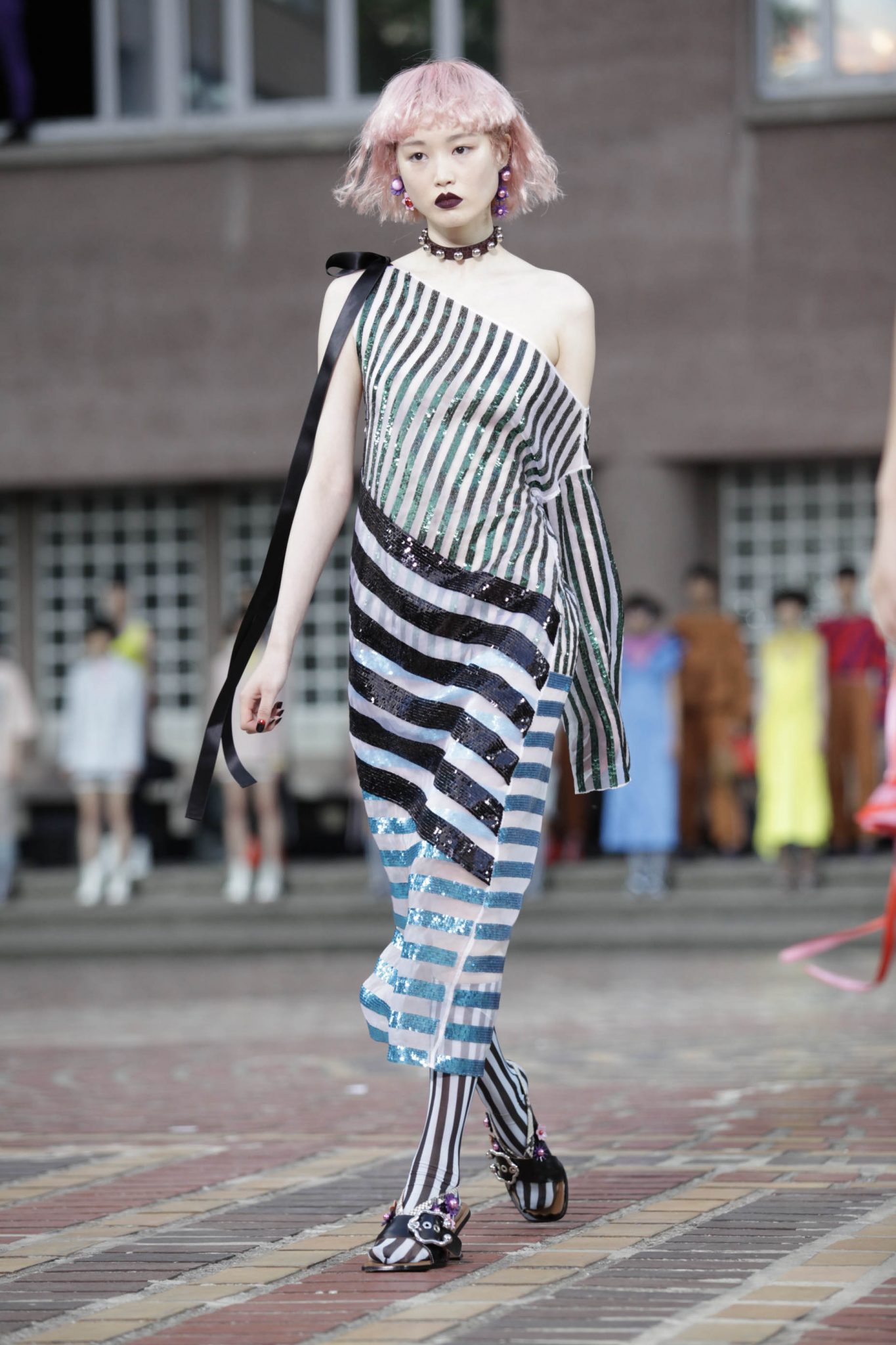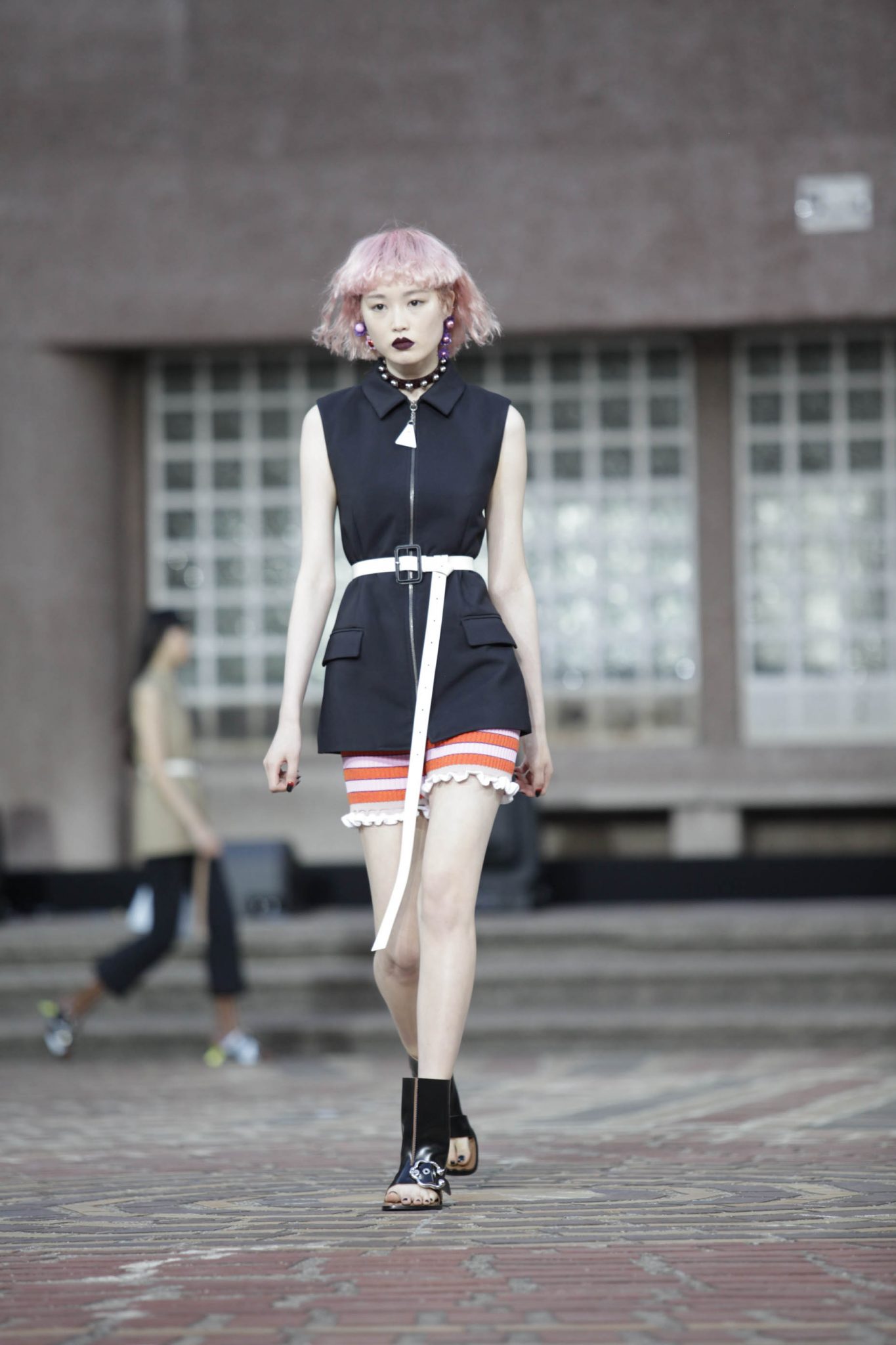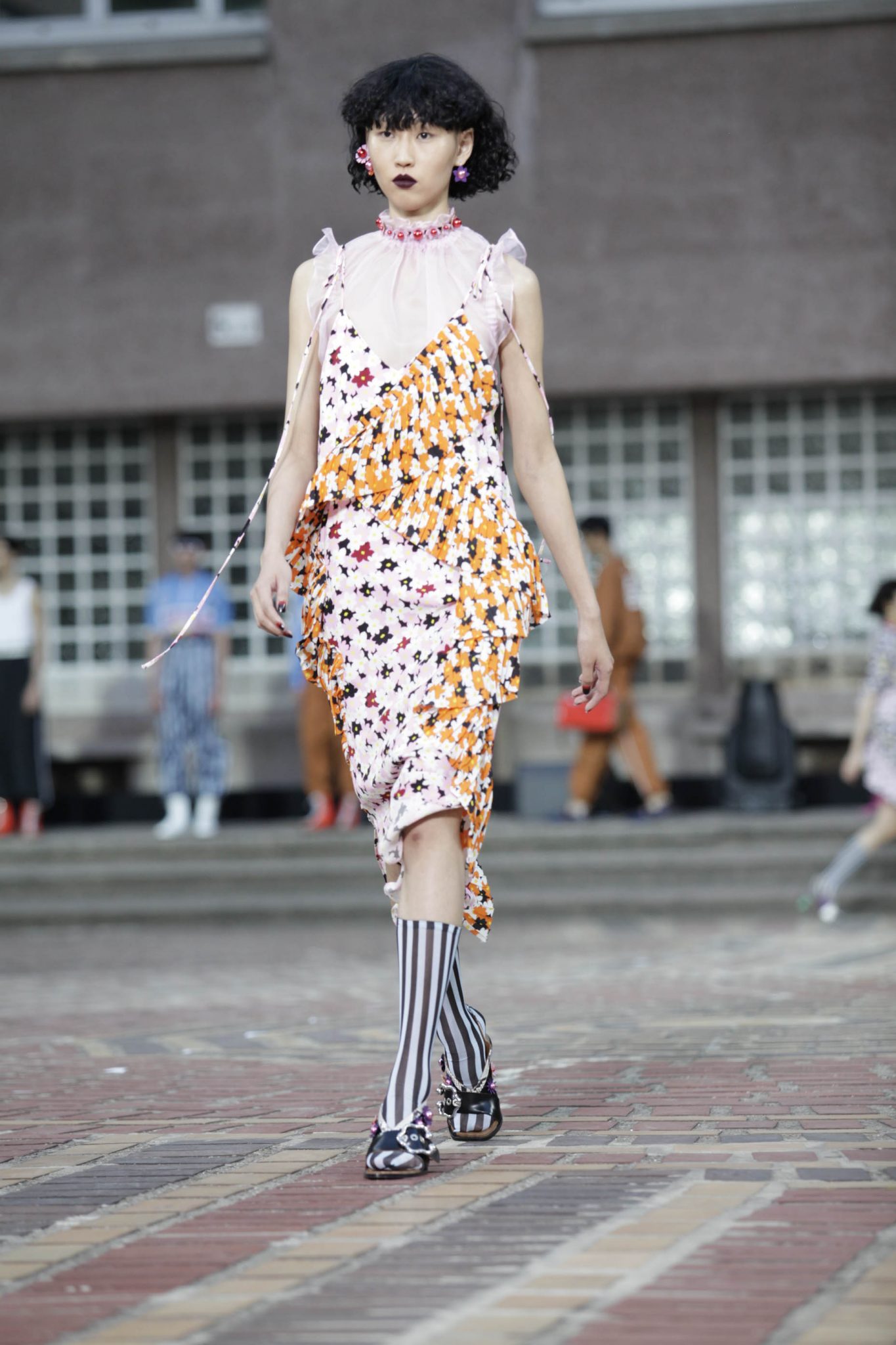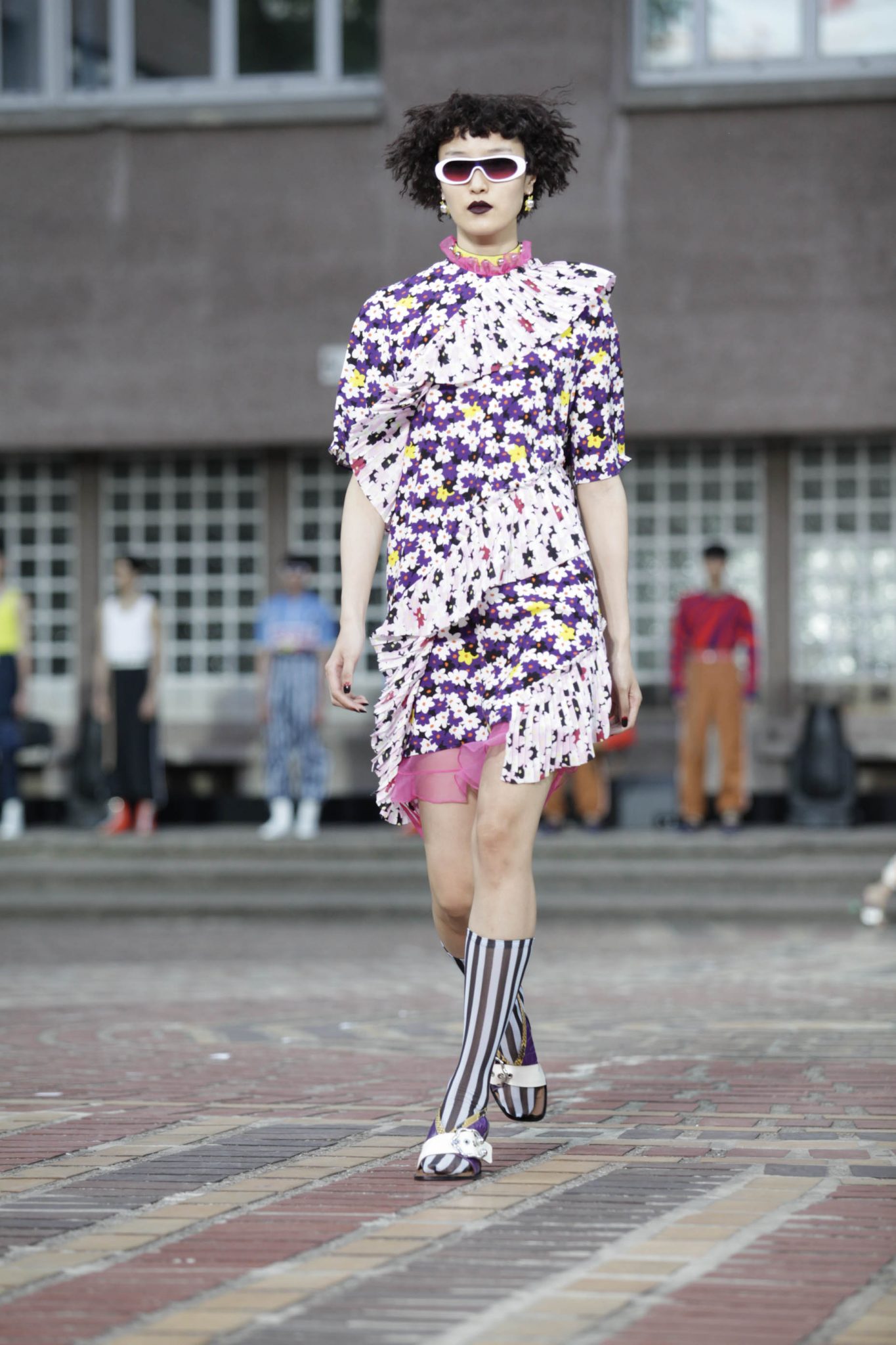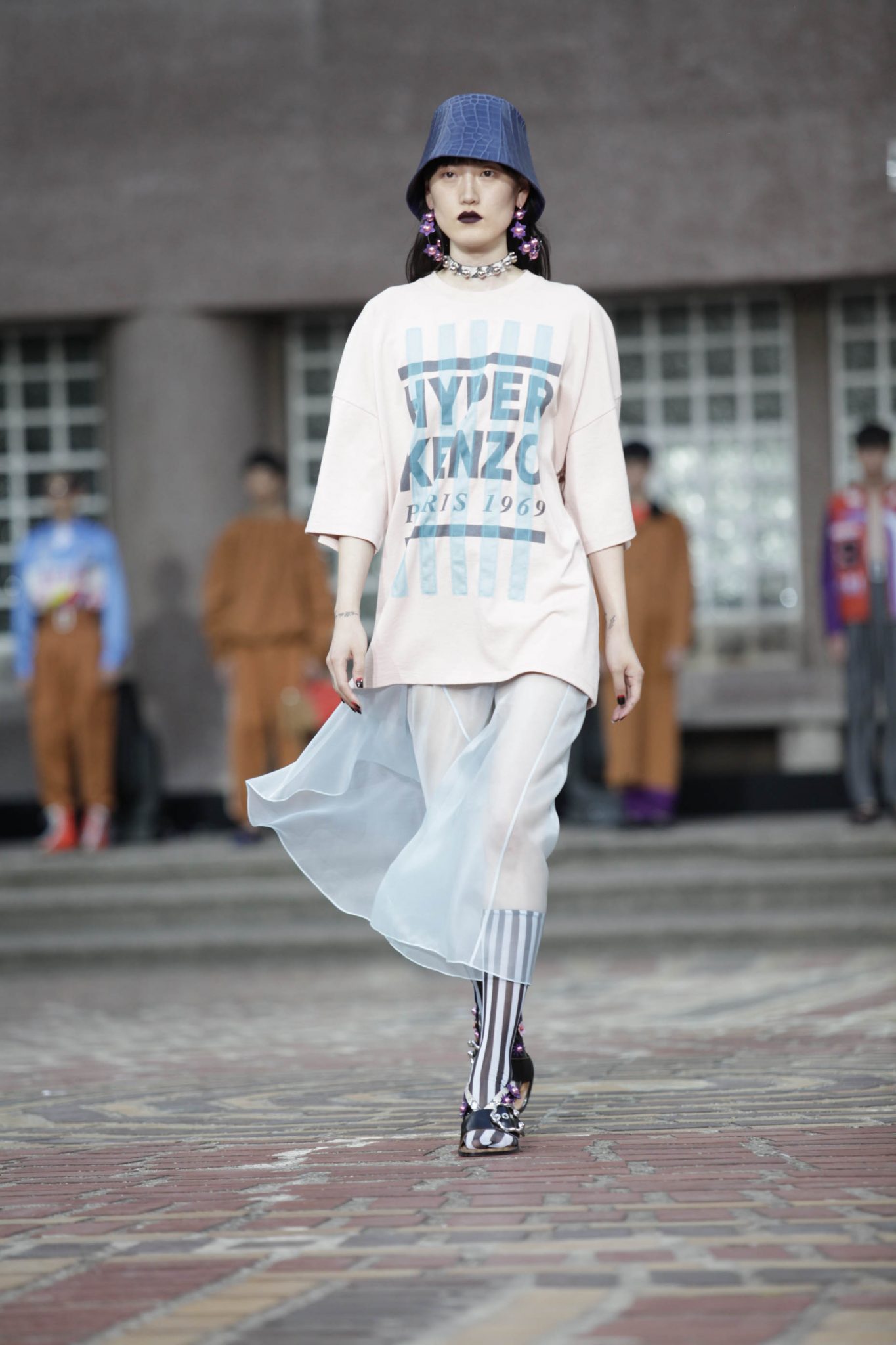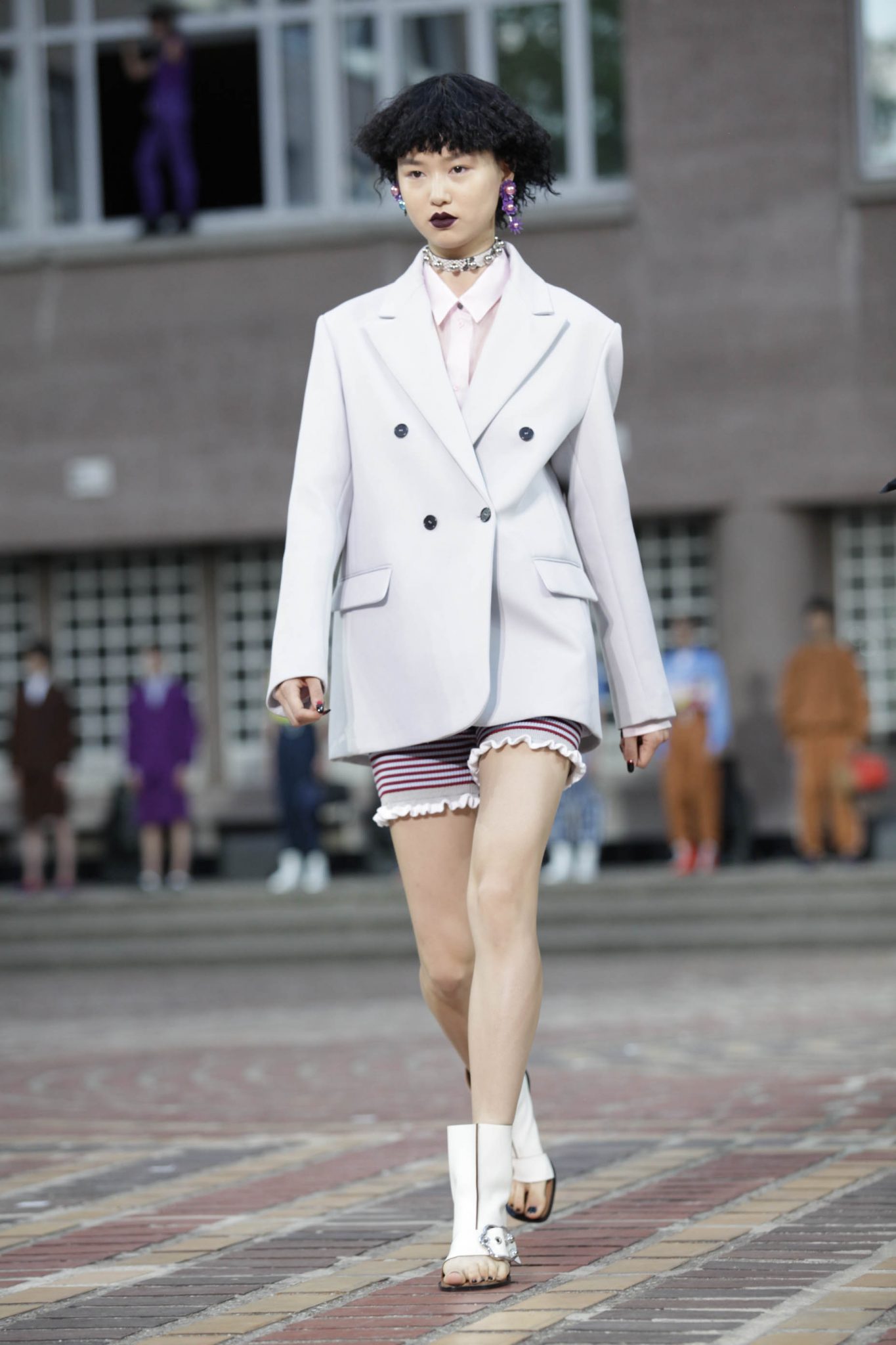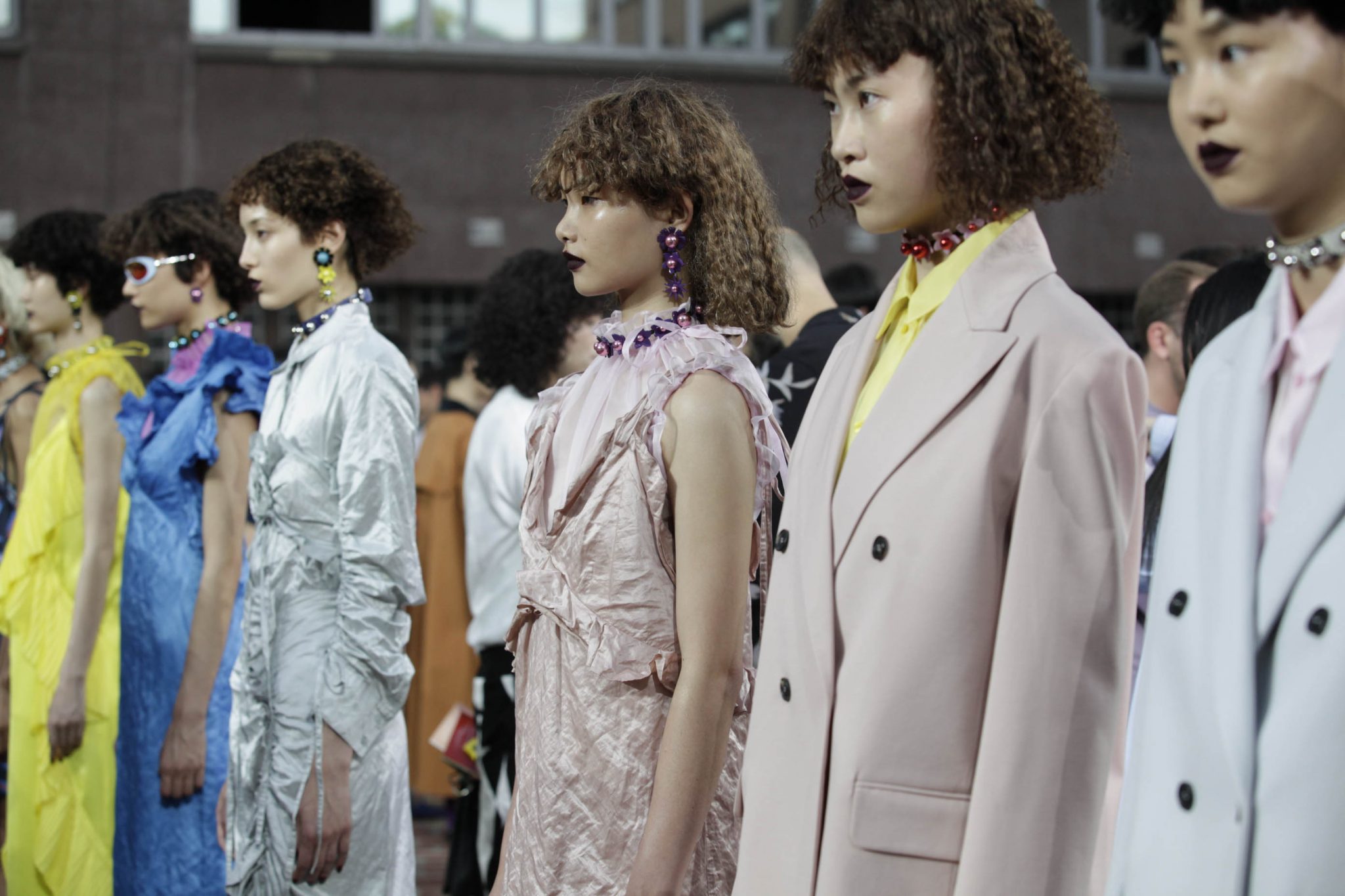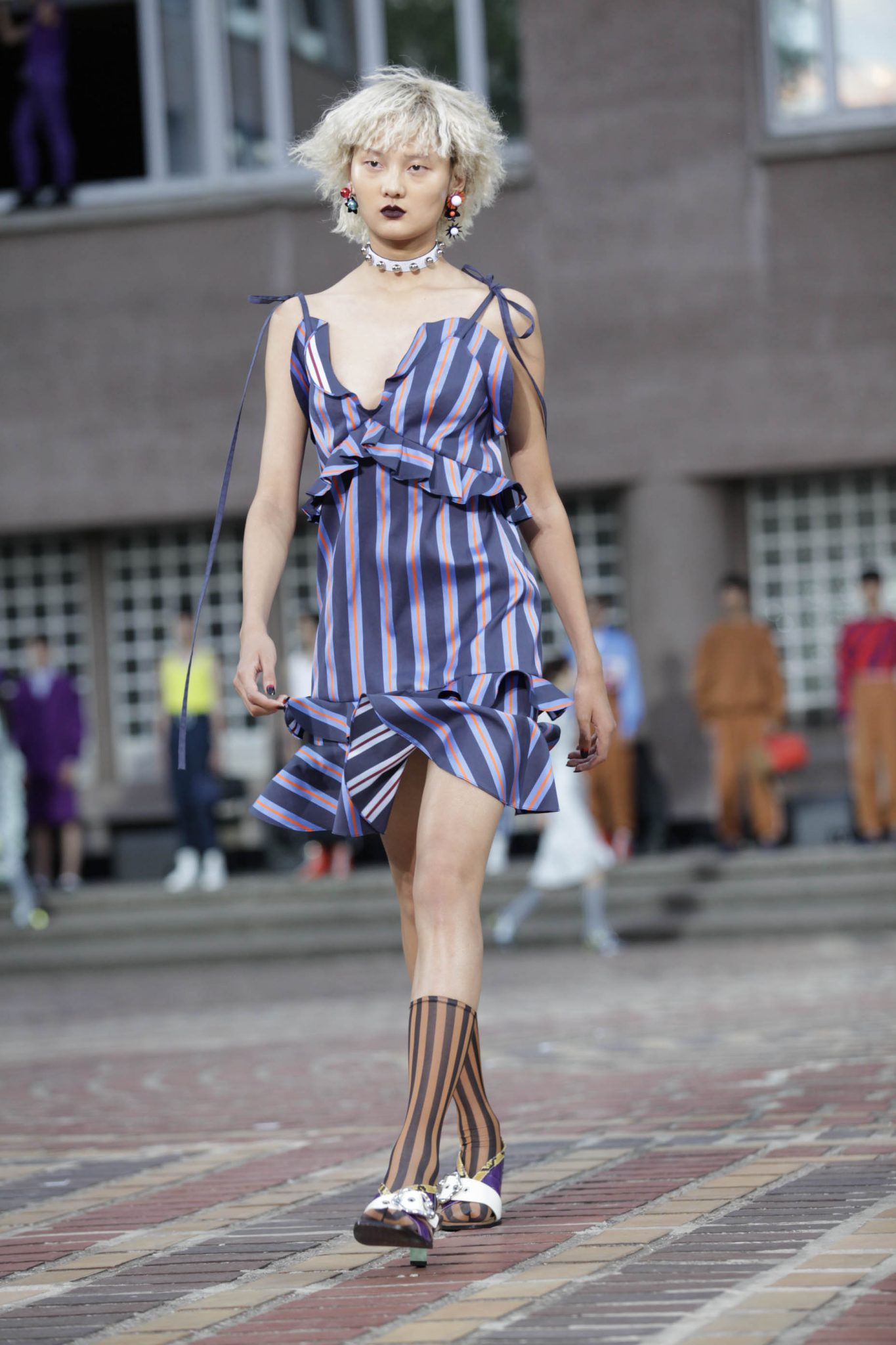 The capacity to inspire, provoke and influence – through parallelisms as much as diverges, individual identities can be created through these motivations, identities that are transformed and produced within Kenzo's spring/summer 18 collection. With an awareness of the house's two revolutionary muses – creative Ryuichi Sakamoto and model Sayoko Yamaguchi, Kenzo revealed both their menswear and womenswear lines, in what remains as the most artistic production of the season.
The two given muses have indeed acted as revolutionaries for Kenzo, enactments of progression and reformation, that are embodiments of the house's identity – these personifications recurred through the presented show, with Sakamoto's traditional tailored aesthetic worked throughout both menswear collection, twisted with Yamaguchi's experimental identification with print, texture and colour, two very opposing characteristics that worked seamlessly through the projected design story.
Not only was the collection enticing to watch, it also offered wearable separates that accentuated the house's identity, but still remained commercial and practical – on the menswear side, strong shouldered shapes collided with high-waisted pants, graphic album cover tees partnered with striped trousers and tops, and on the women's side, reversible raincoats complimented transparent organza graphic skirts and tops, worked against metallic silks, ski pants and biker jackets.
This spring/summer collection offered multiple choices for a day-to-day wardrobe, as well as working with the position of the Kenzo house identity and its unique design history and creative influences. Both Lim and Leon not only revealed the type of creative capacity that will inspire, provoke and influence, but also noted menswear and female identities that exist for their clients of today.
words : Jasmine Banbury 
Images : Alexis Negrin 
SaveSave