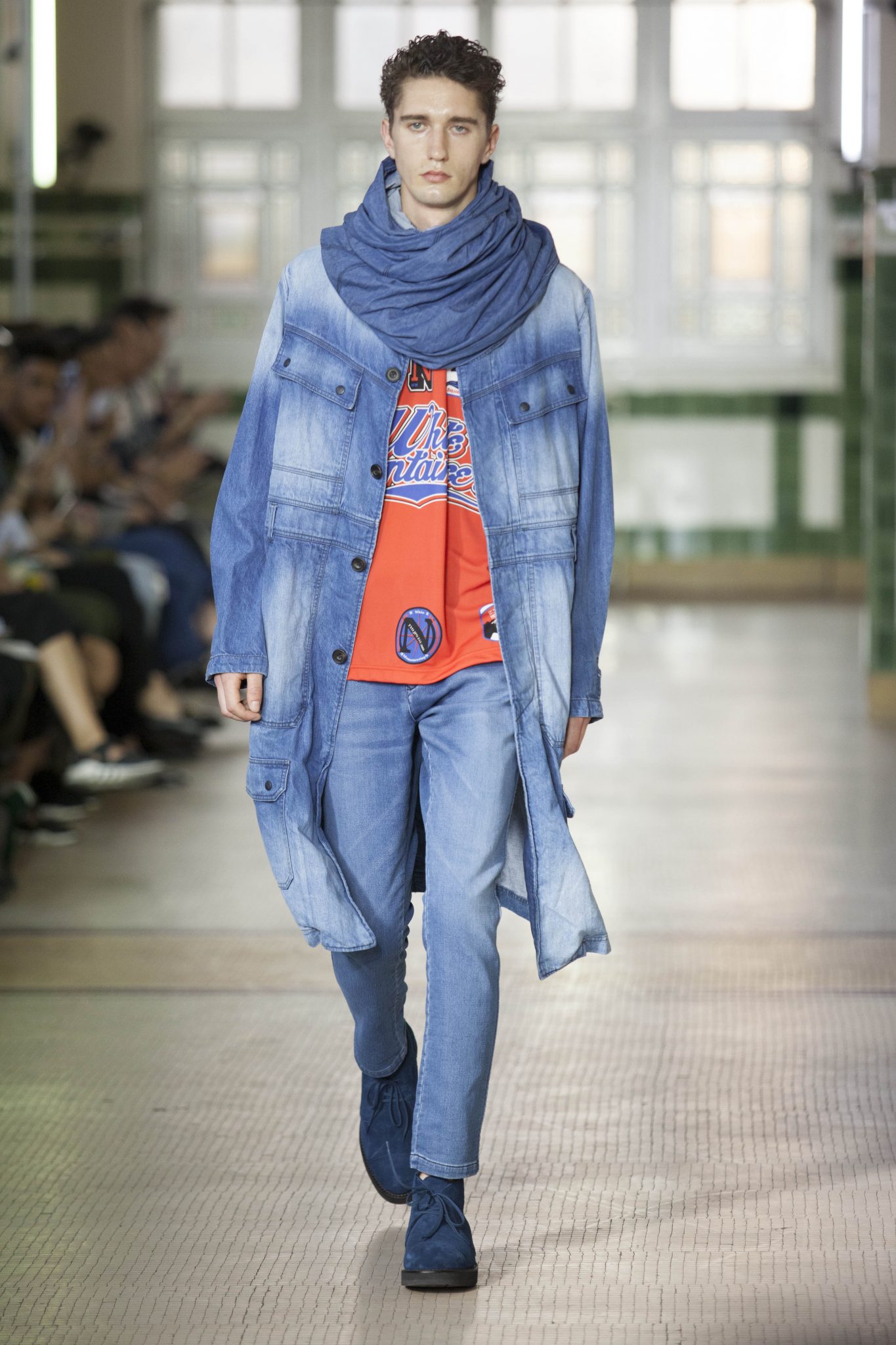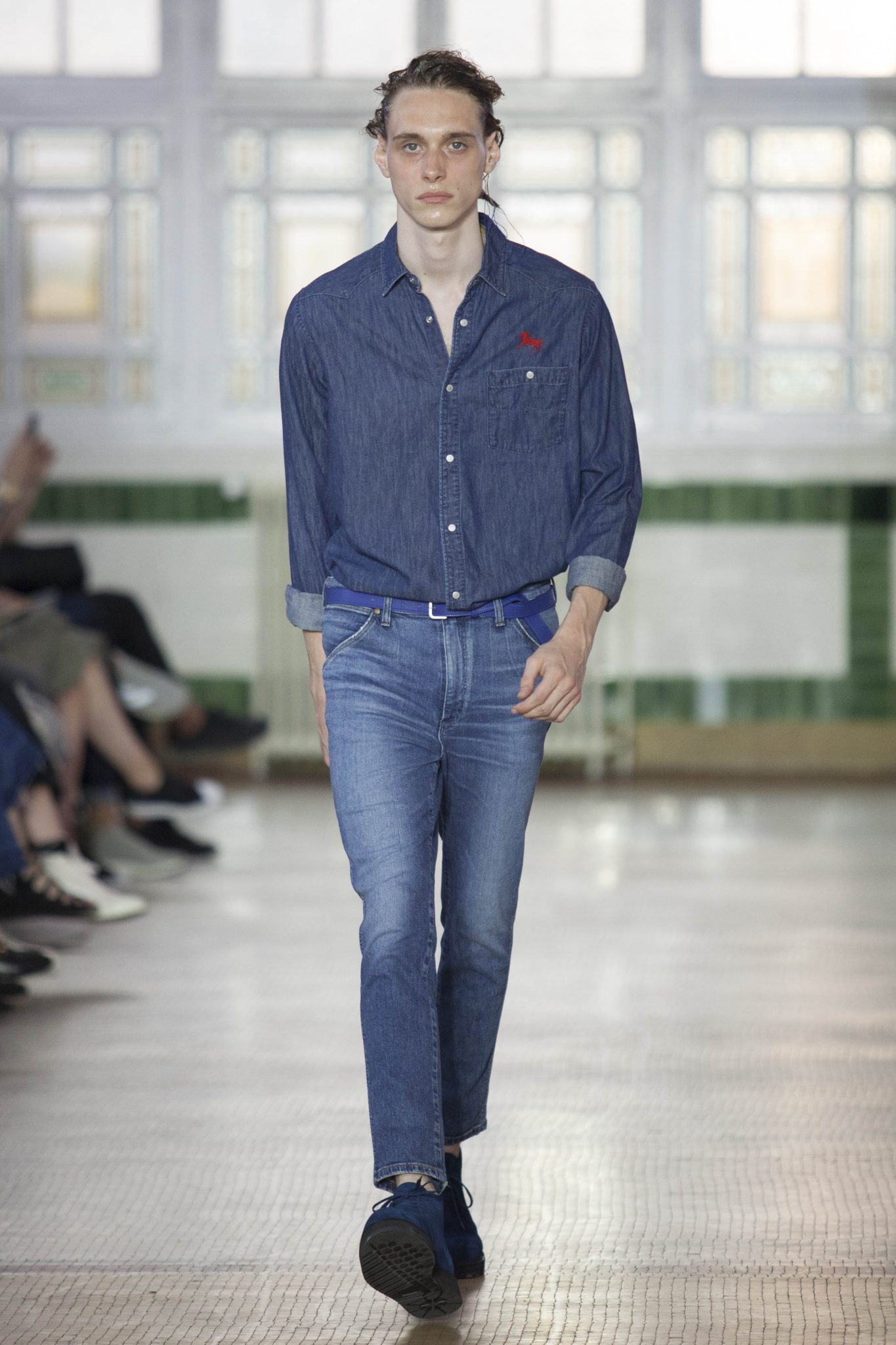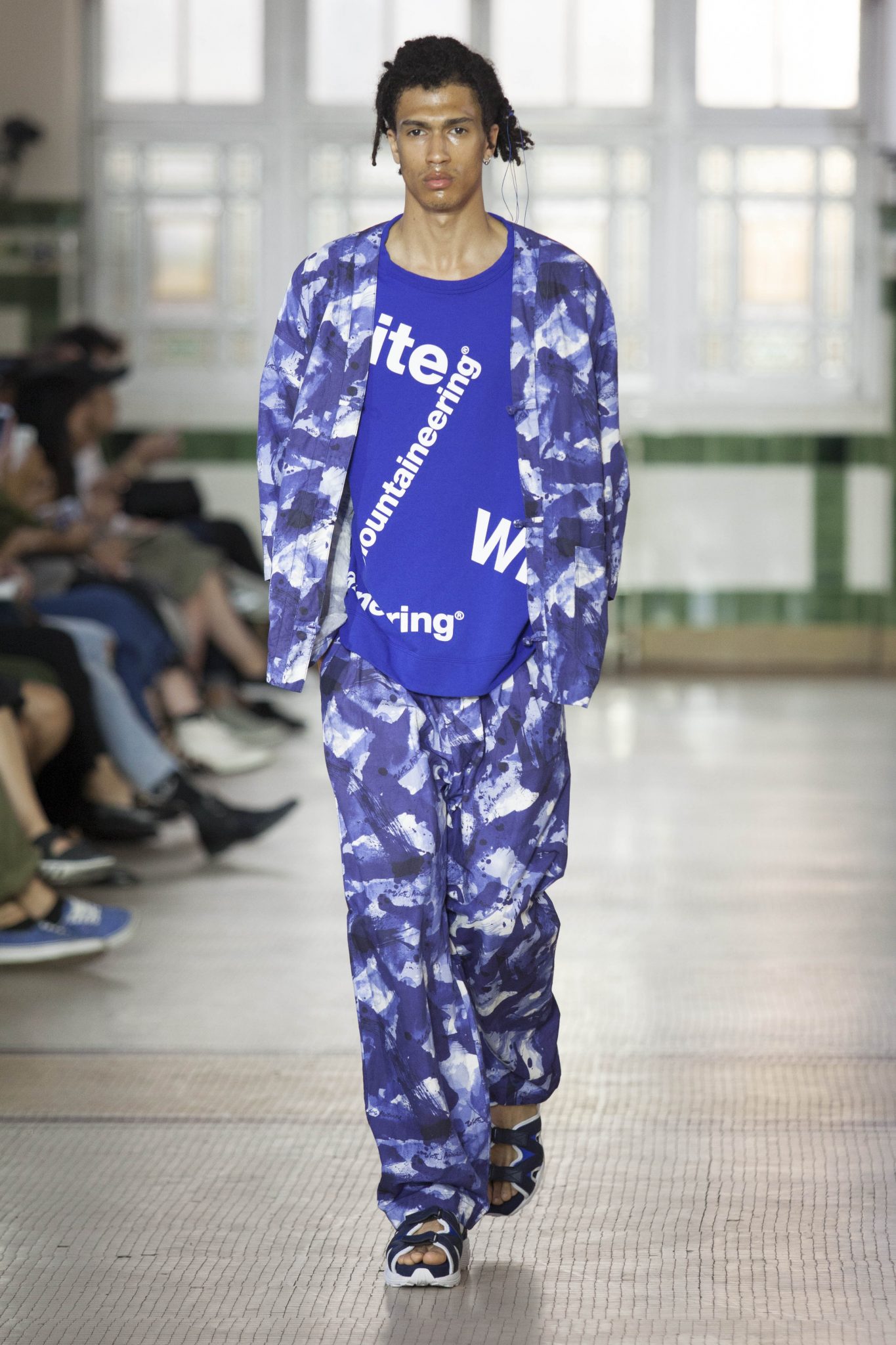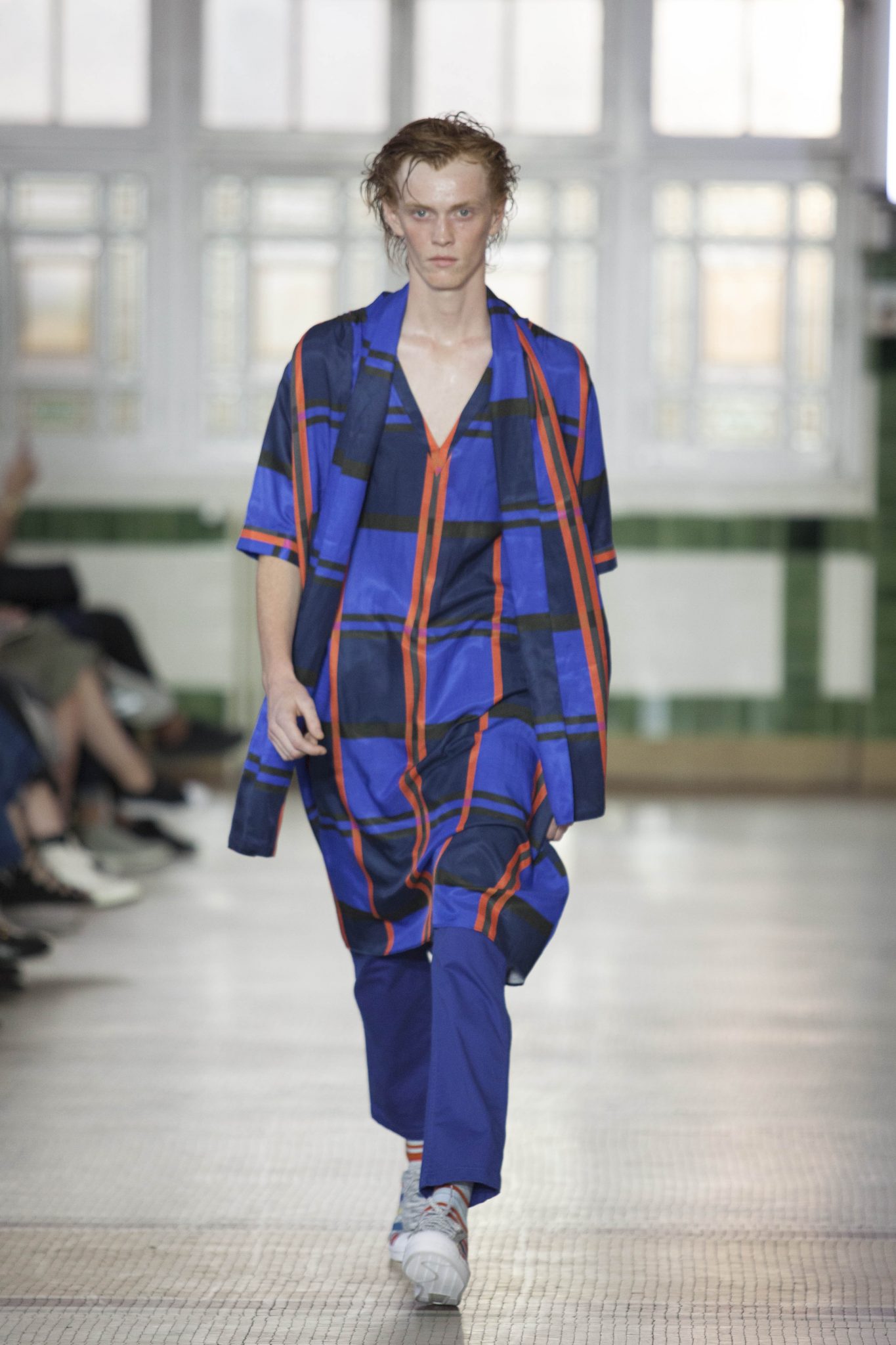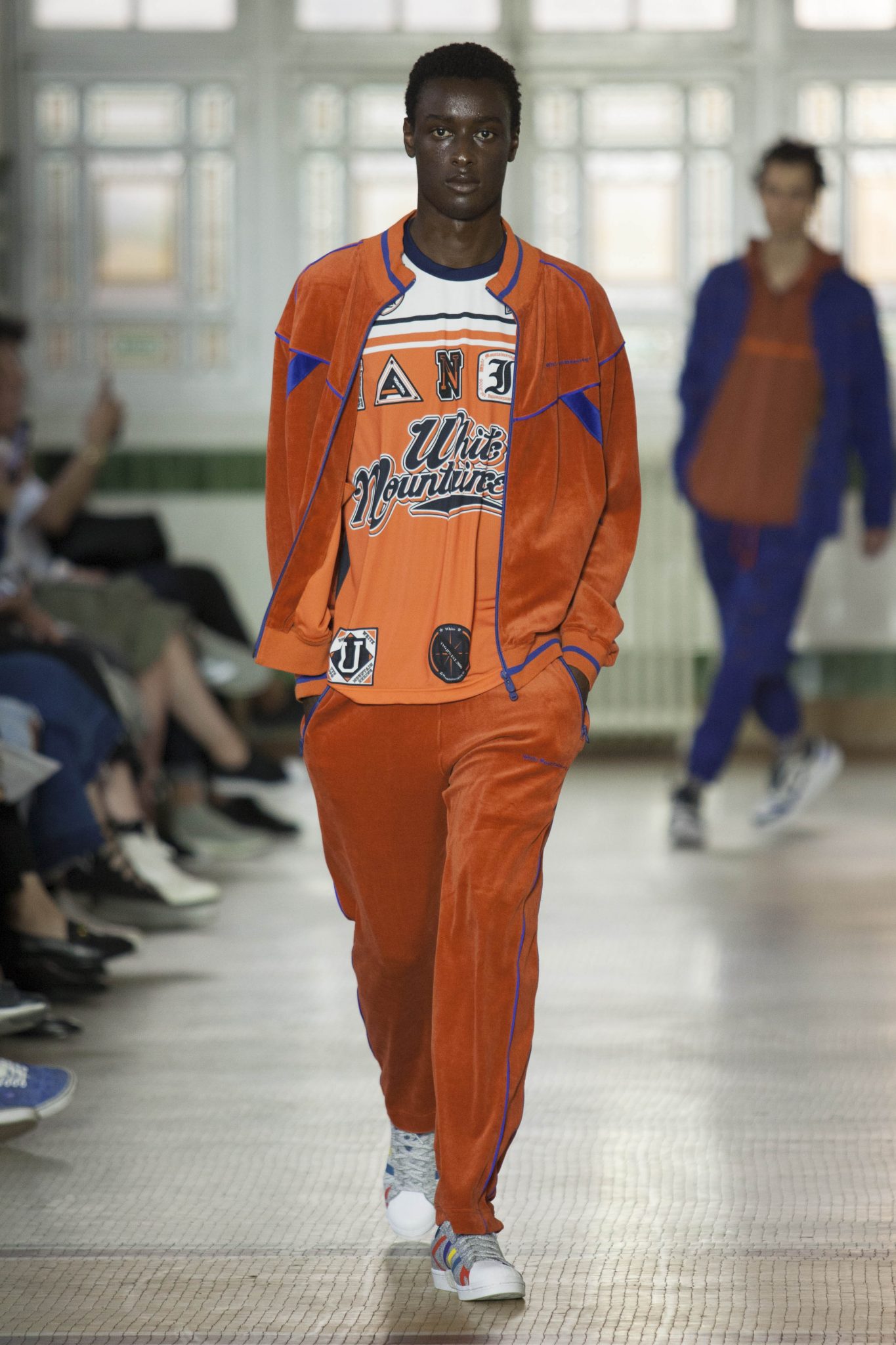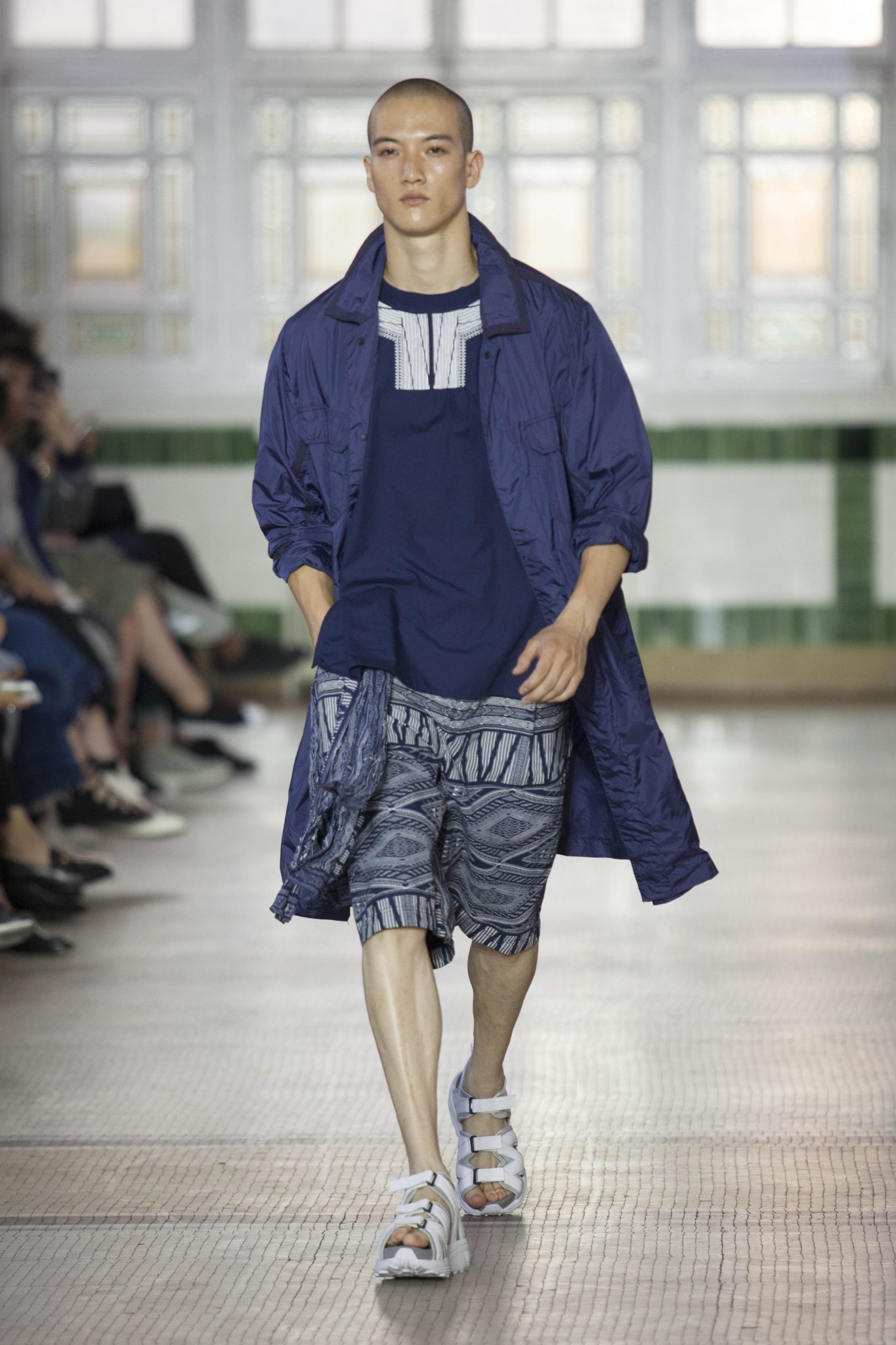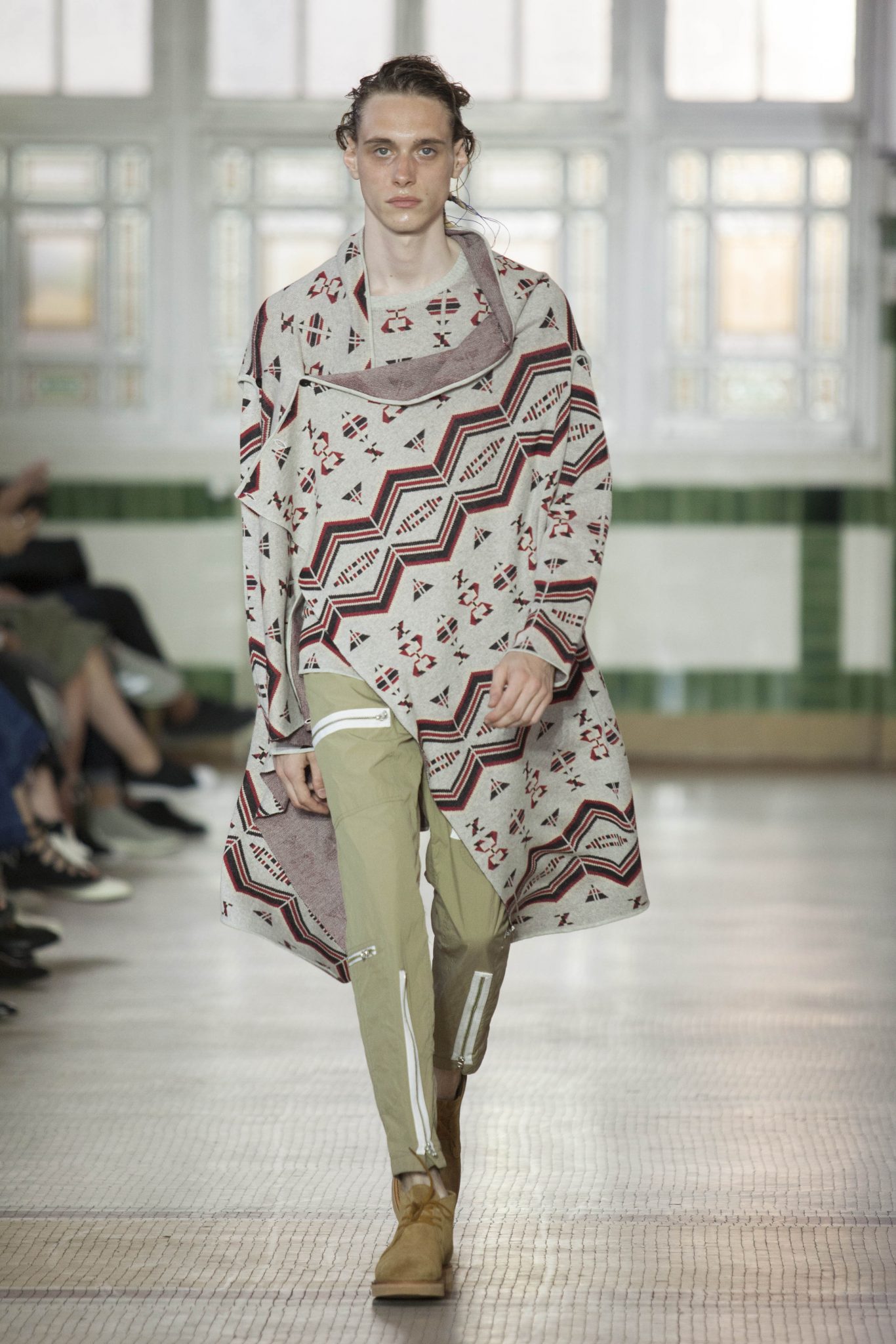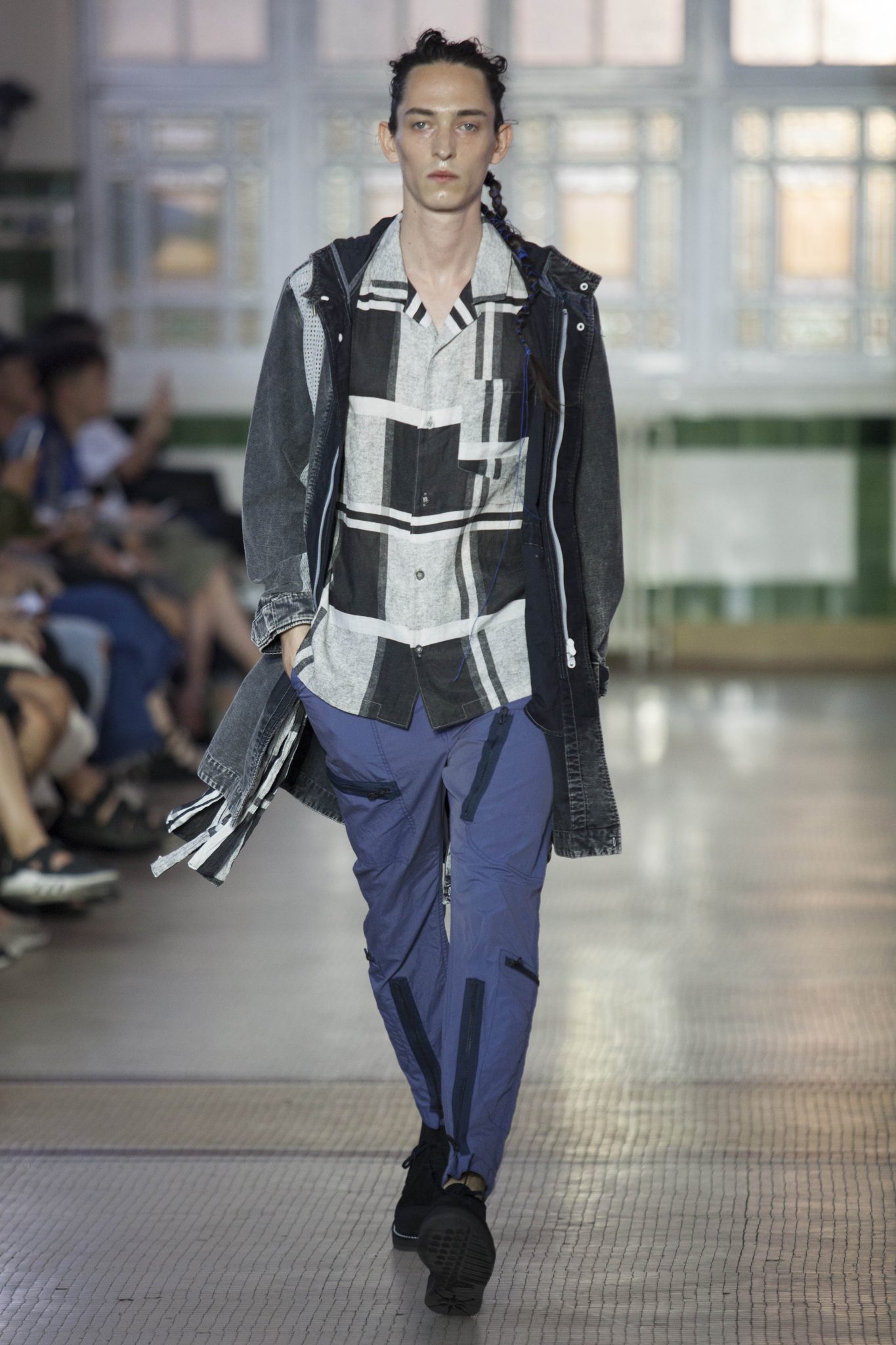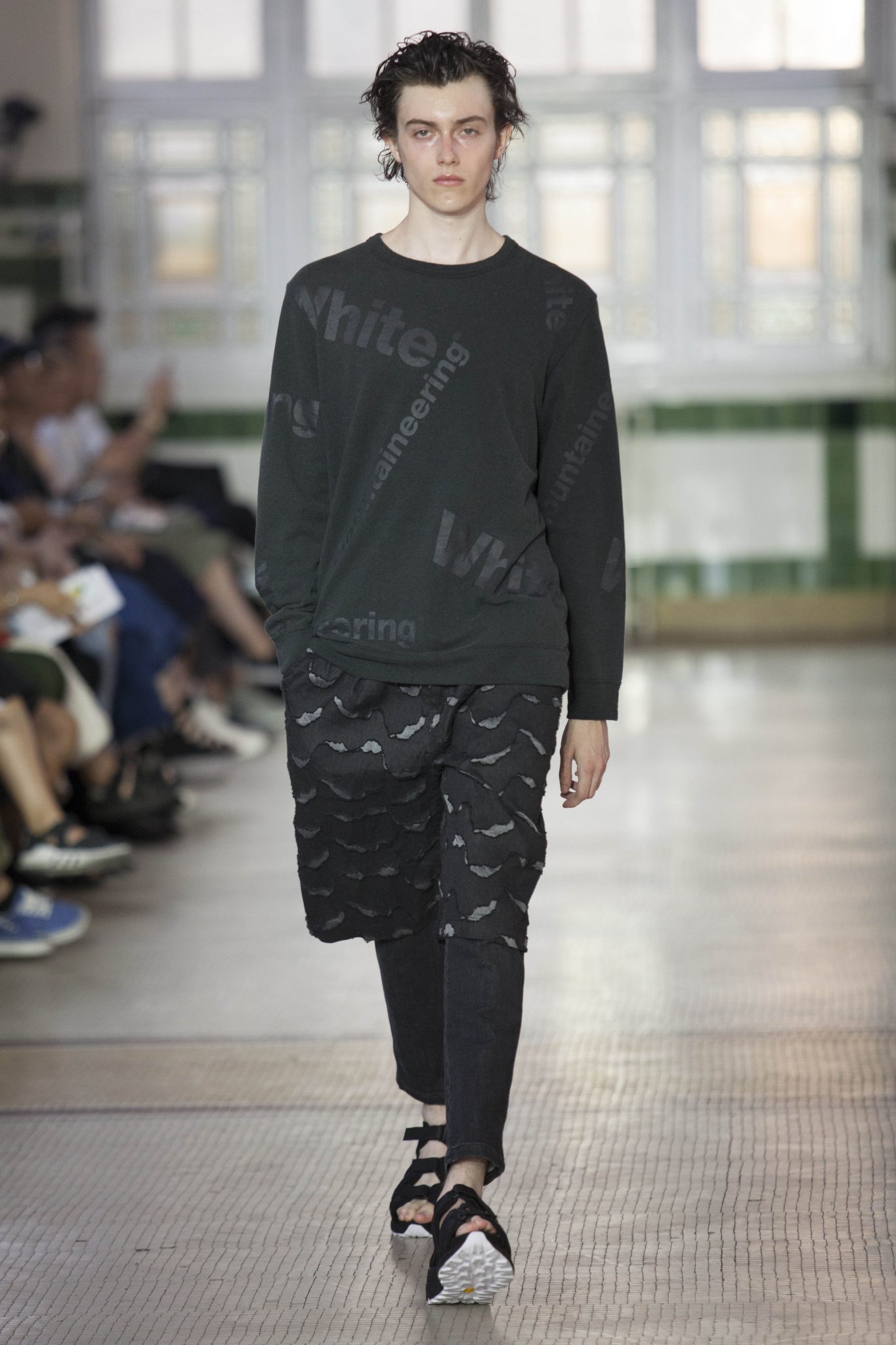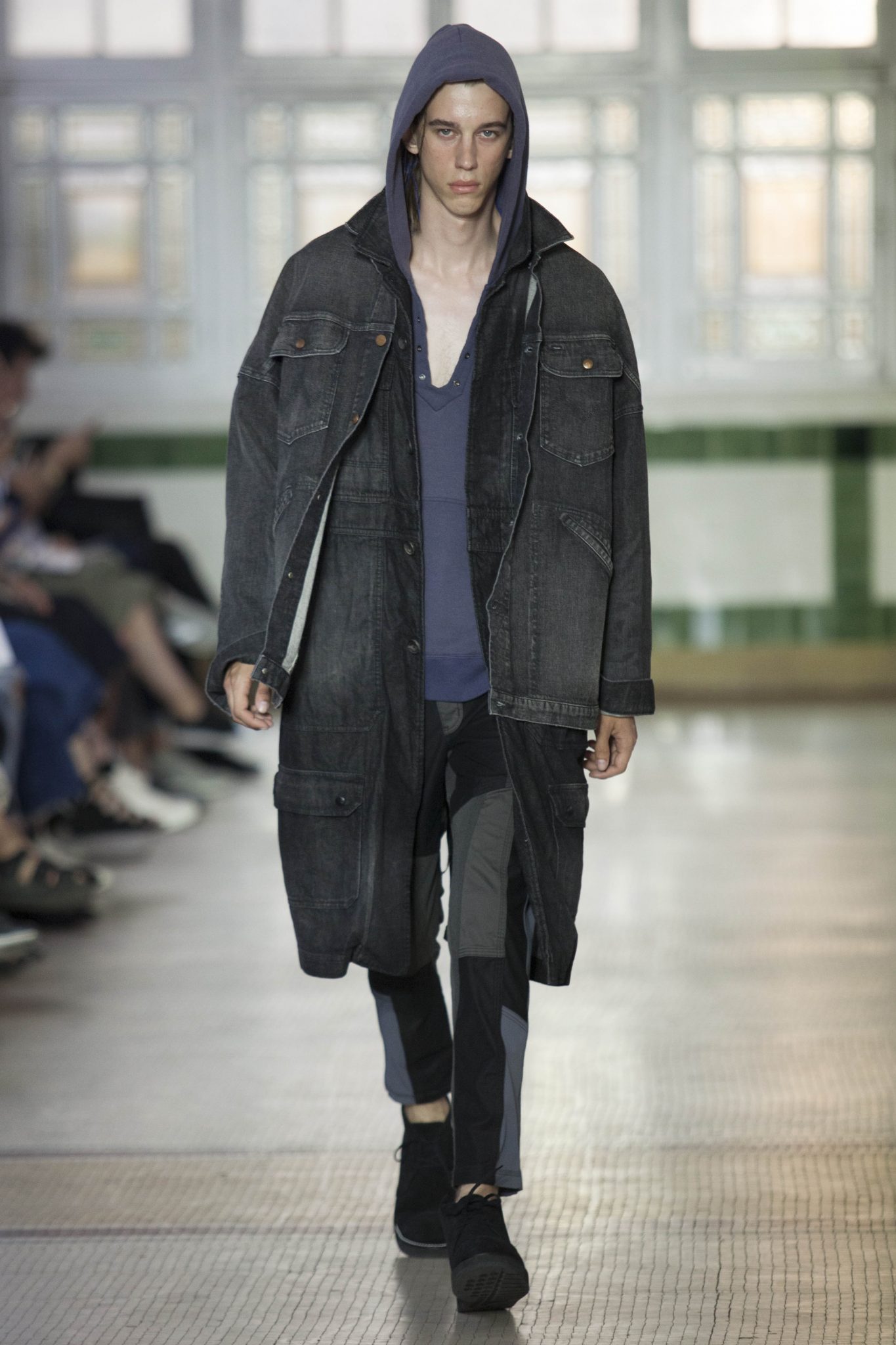 The Every Man – the man who works, who paints, who travels, who creates art, who plays with sport, the man who exists in reality. In true form the White Mountaineering identity, this spring/summer saw designer Yosuke Aizawa create a cohesive collection that is for 'The Every Man.' In retrospective approach to both design and utility, this seasons collection explored the identity of damaged and worn out uniforms, reconstructing and readapting the pieces to create wardrobe essentials – combined with the brand's signature primitive pattern, as well as painted print in the form of Japanese calligraphy, the White Mountaineering uniform for The Every Man was nothing short of wearable and understandable, a mature answer to the trends of Paris Fashion Week Men's, and a reply that being wearable is best.
In terms of silhouette, it was easy to understand that layering weaved throughout the collection to personify the brand identity of utility – denim over coats mixed with hoodies, shorts mixed with leggings, tunics with trousers, bomber jackets with jersey tops – this season created a uniform that was applicable for normal life, a collection that is aware of the multitude of necessities of a menswear wardrobe. Through tones of navy, with accents of tangerine orange, denim blue, beige and faded moss, the projected collection established itself as being 'together', offering a sense of maturity and distinguished attitude.
This season's White Mountaineering collection did not fall short of offering wearable alternatives to the fashion collections of this season, proving Aizawa as a designer who is aware of the man he designs for – his life, his ambitions and what he would like to wear for these fulfillments. Aizawa offering a reality in a world of transportation and creative story telling, as this Spring/Summer saw the projection of "The Every Man" and his own personal endeavours.
words : Jasmine Banbury
images : Alexis Negrin