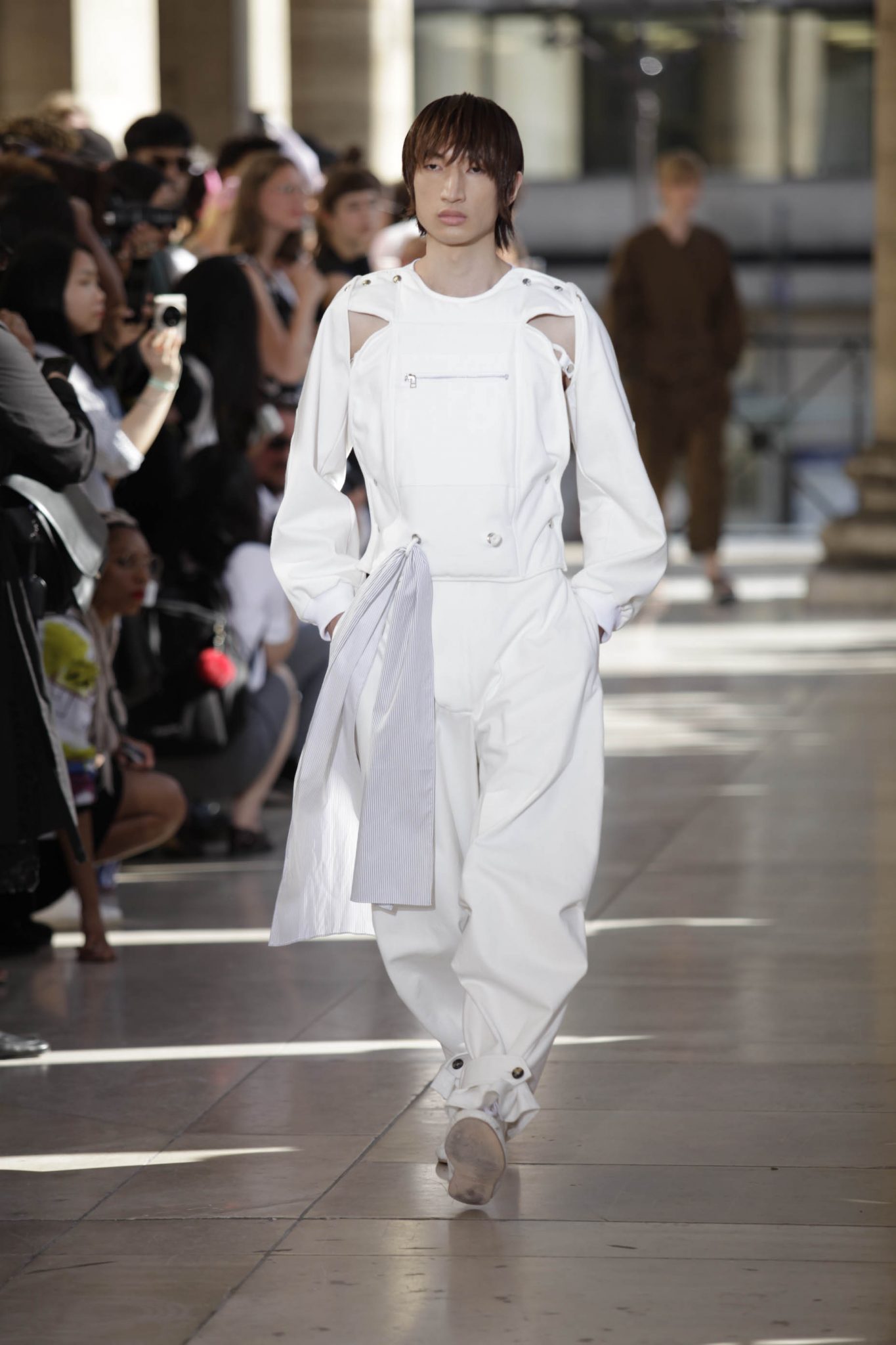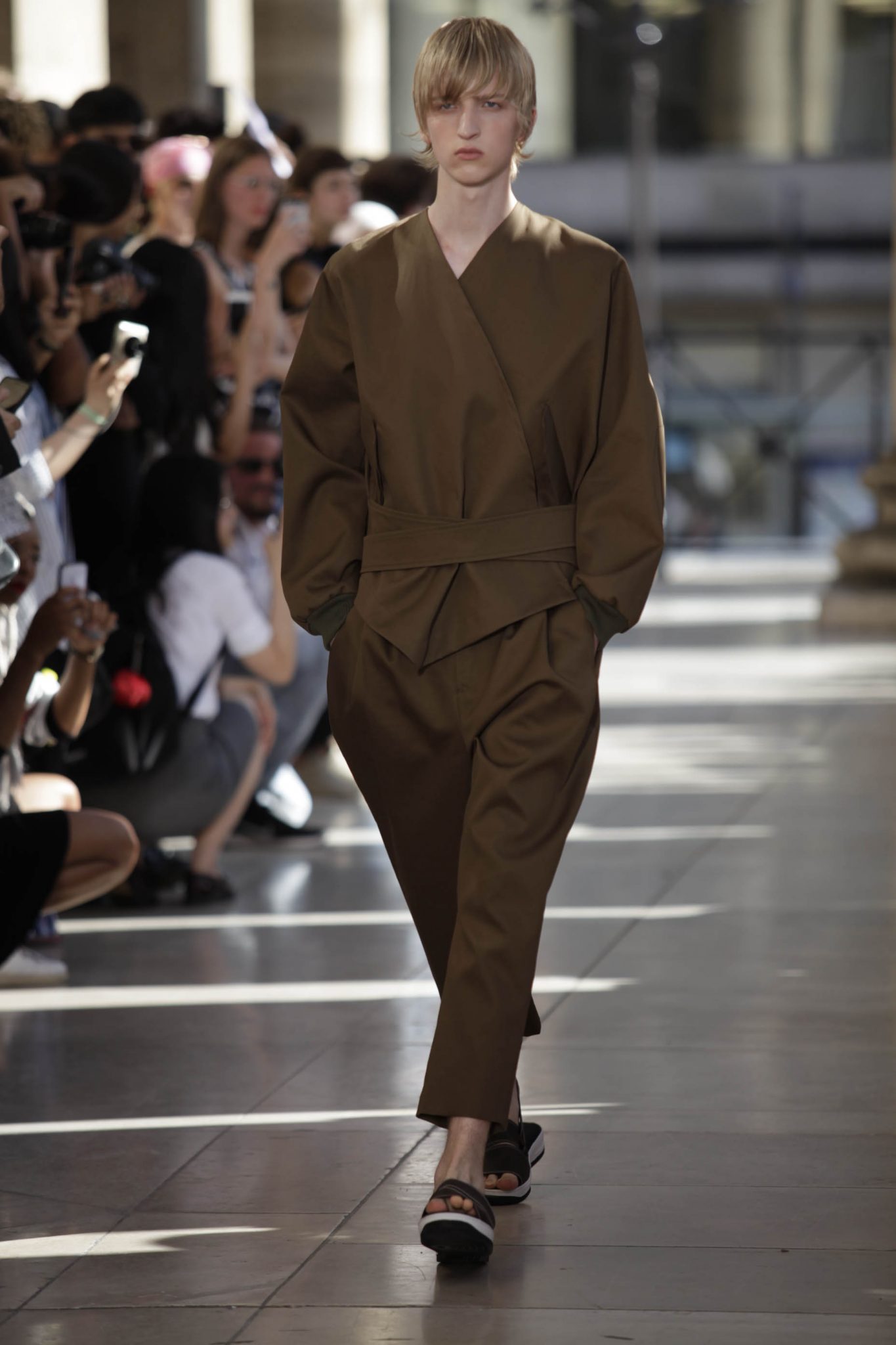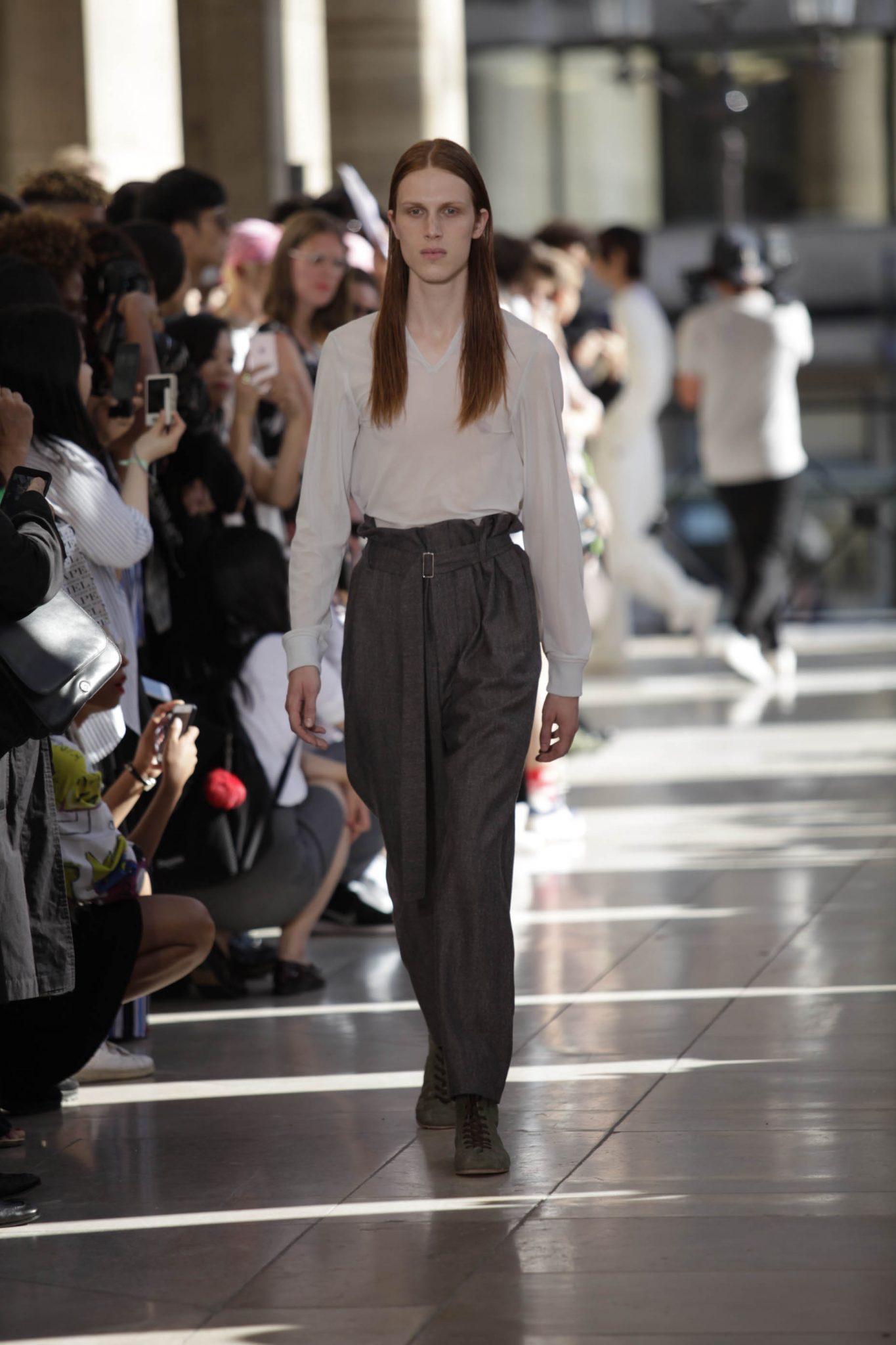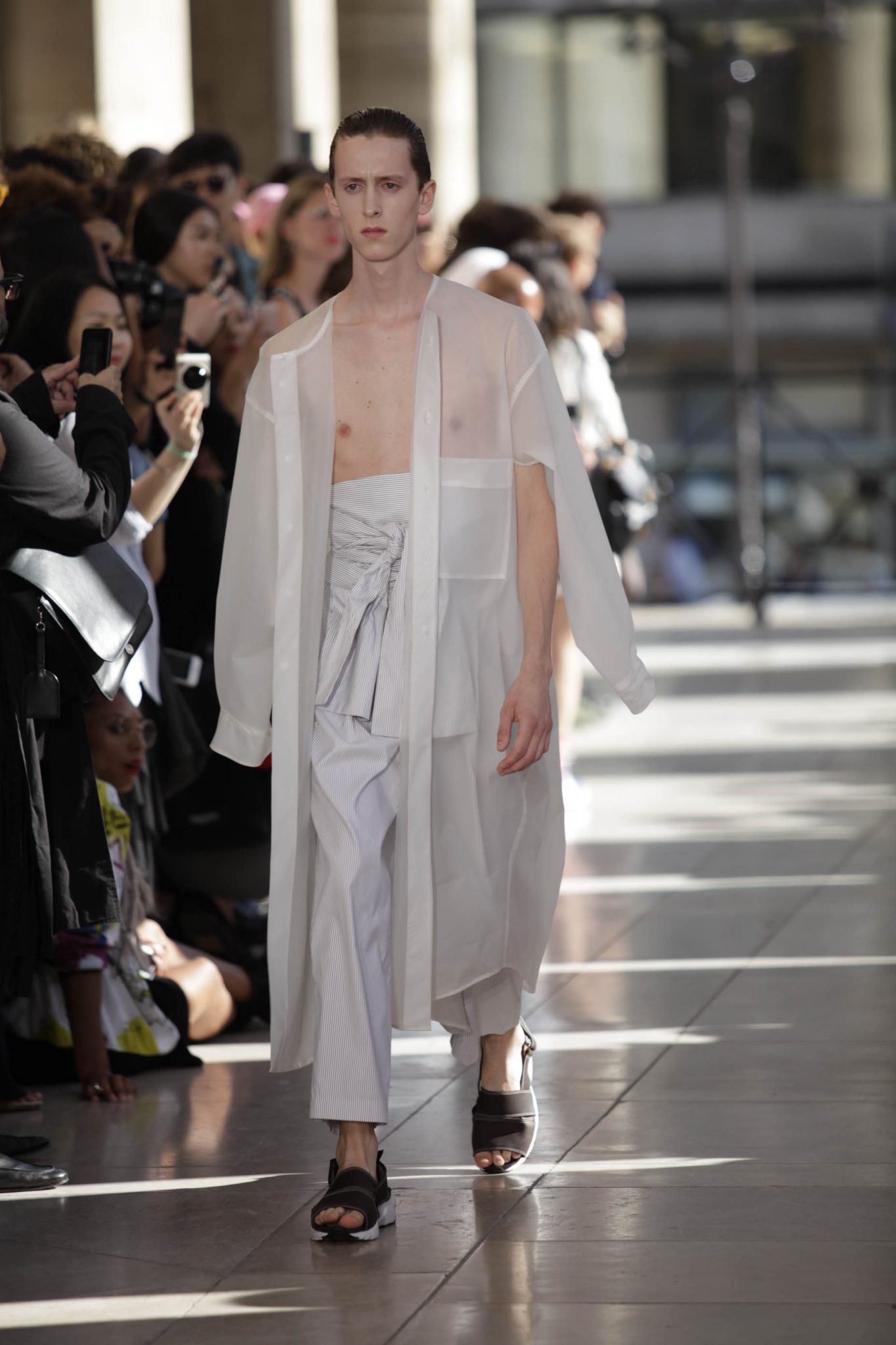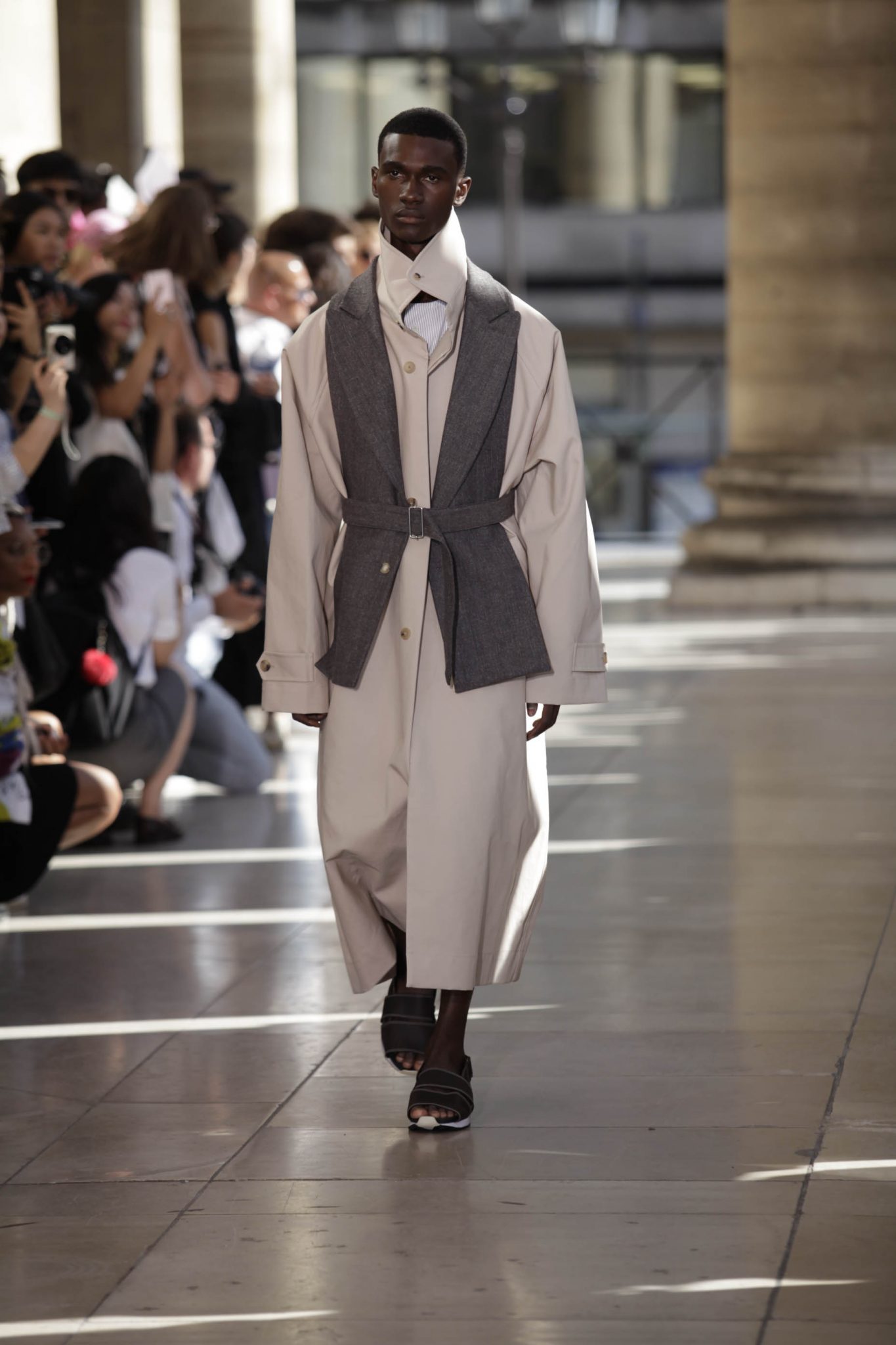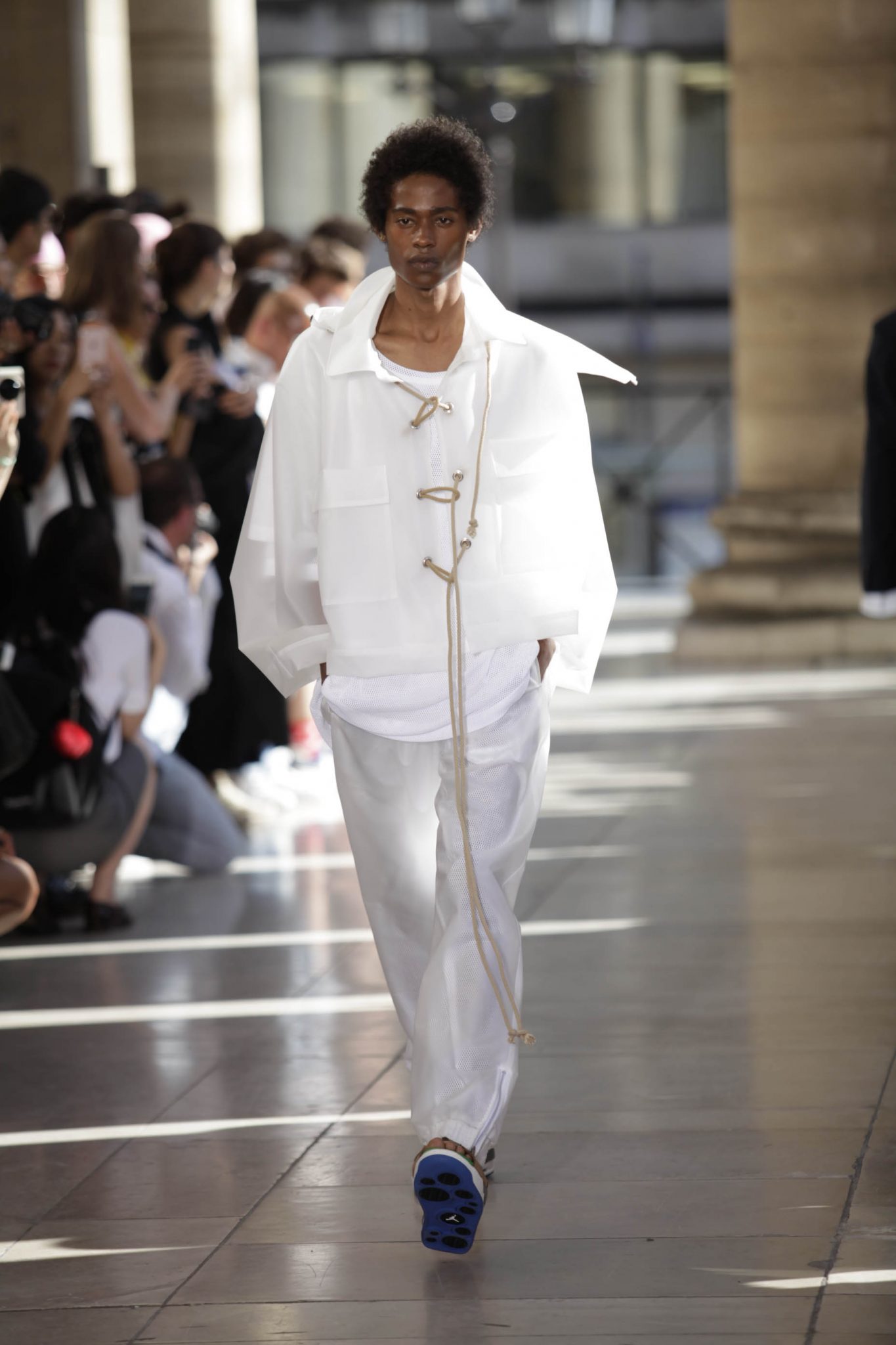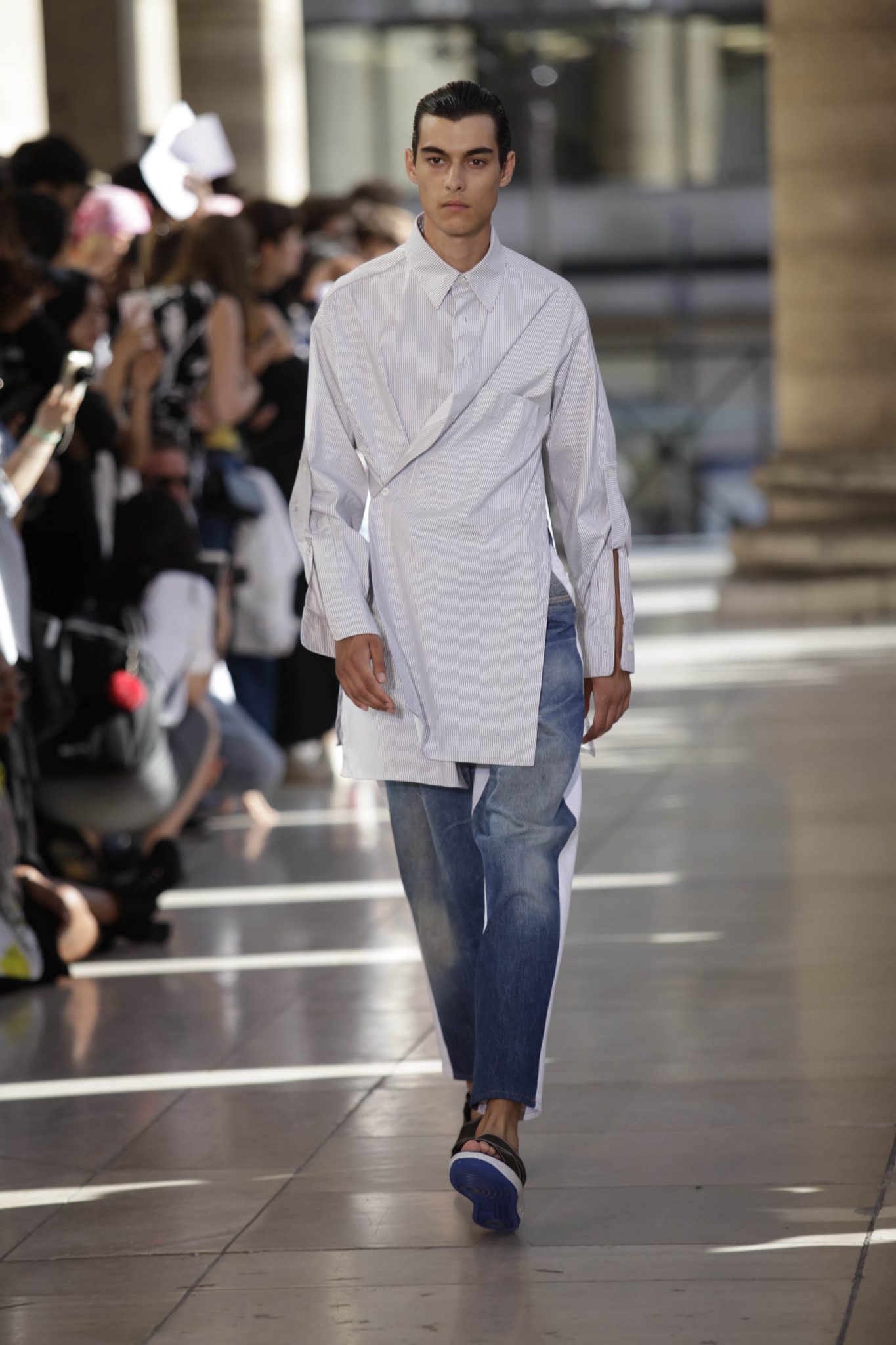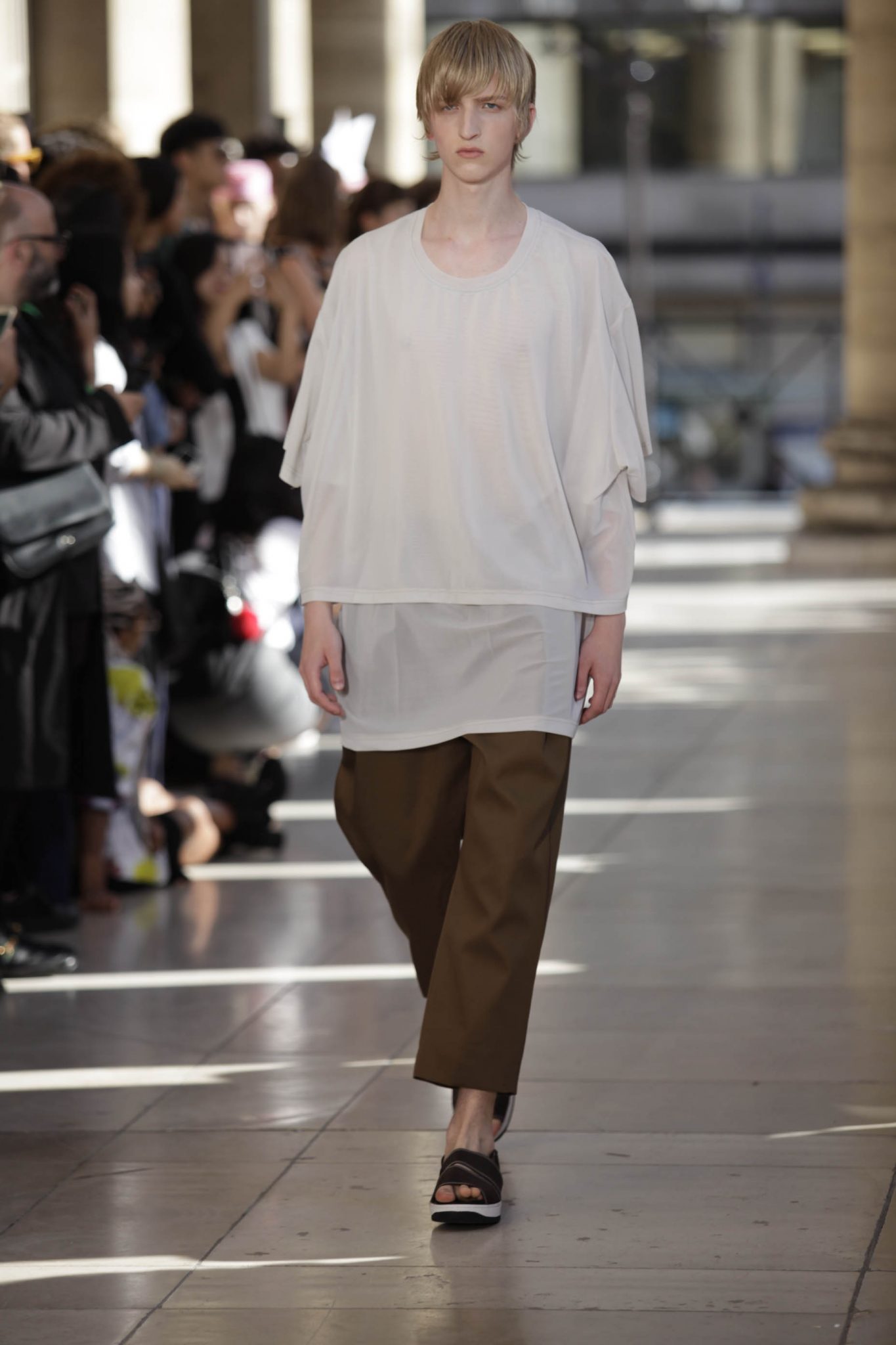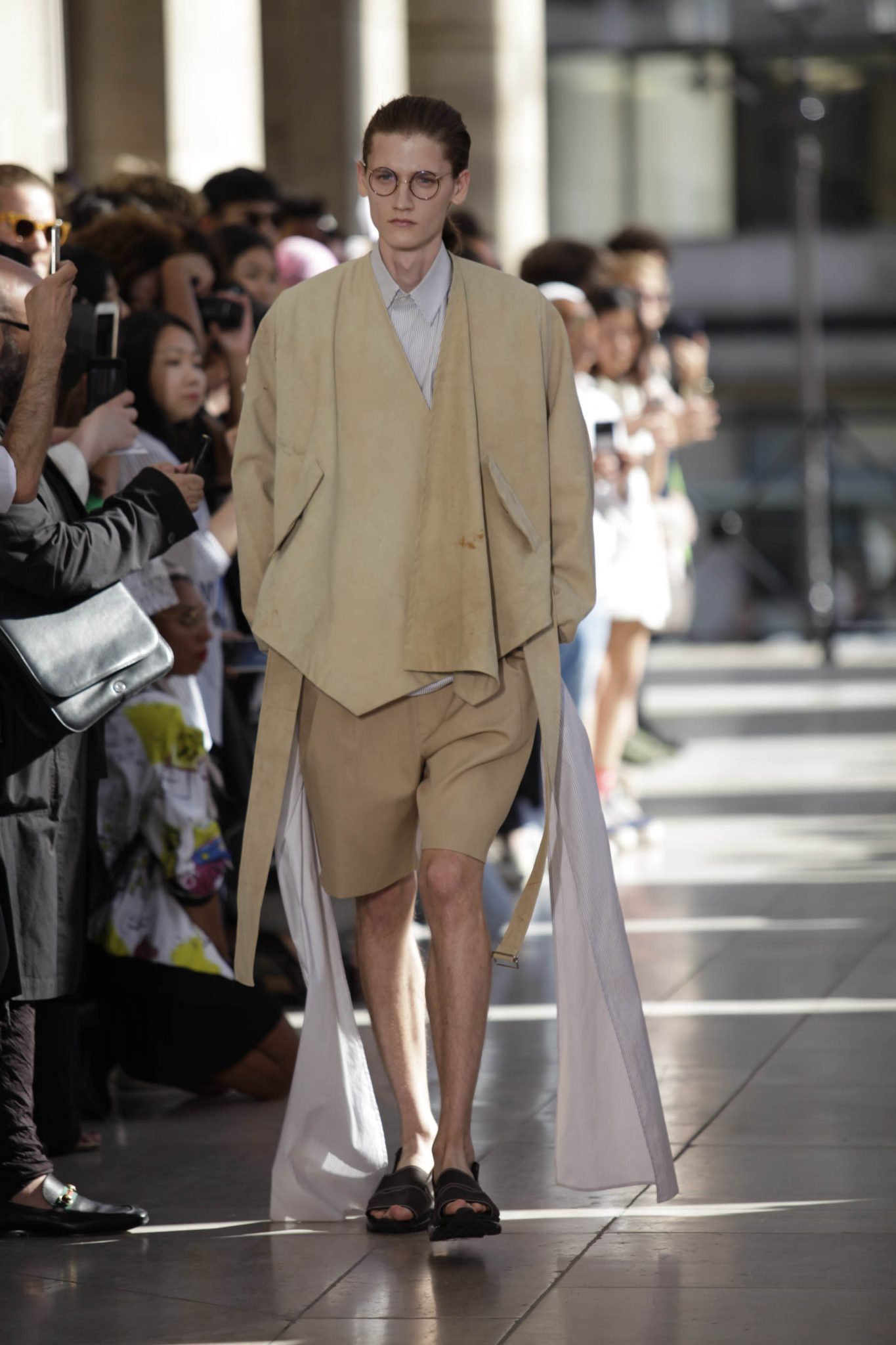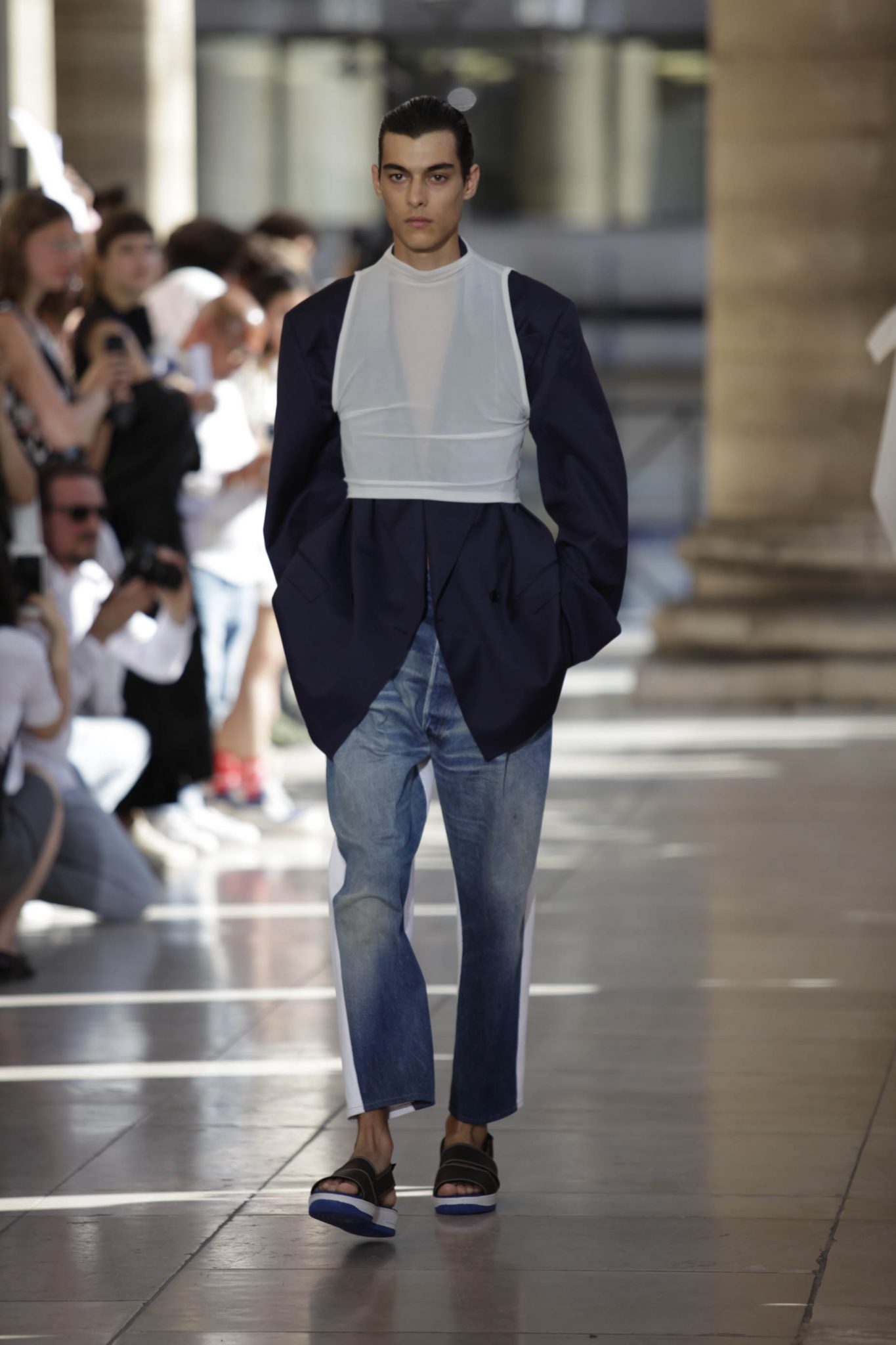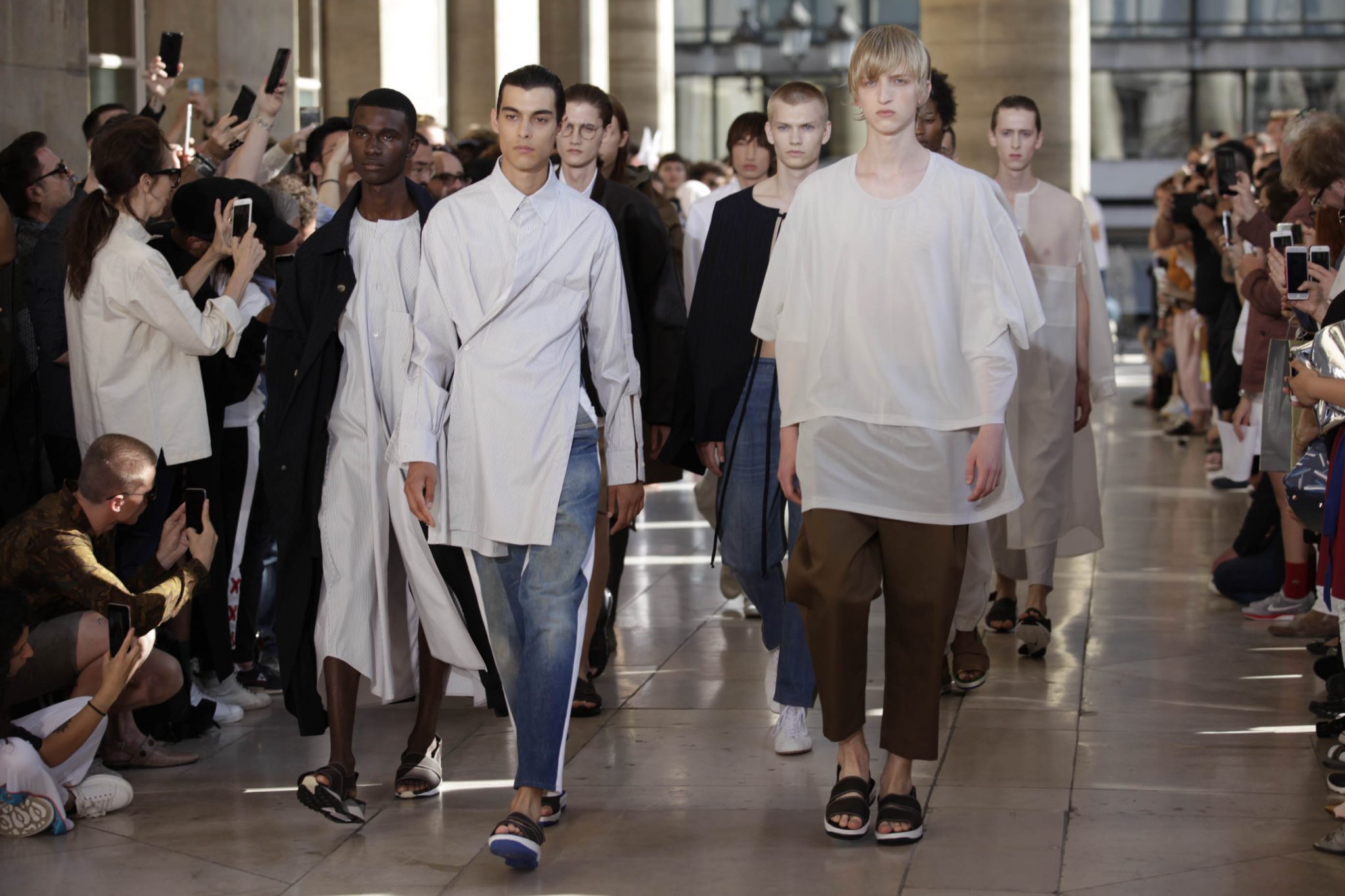 Through a technical understanding of how clothes can shift from their designated silhouette, to an unfamiliar reenactment, this Spring/Summer season saw Hed Maynor work with traditional pedigree clothing, to create warped distortions that create a new beginning and a new meaning of what the garments were previously.
It is clear to see that Maynor used his technical skills in order to reproduce items that introduce a sense of questioning and interest – a trench coat colliding with the fullness of its front, a kimono jacket working with unexpected military construction, a cotton shirt reworked and extended with an unknown silhouette. The notion of deconstruction took its artistic form within Maynor's idea of Spring/Summer attire, with looks seeming perfect for comfort and style in a season that demands breathability aesthetics and easy-to-wear characteristics.
When considering the fabrications of this collection, the Maynor pieces delivered ease and comfort – Japanese cotton, nylon mesh and weightless twill gave way to a sense of style that is still suitable for the warmer season – characteristics that not only signify awareness of what the wearer needs, but also how the wearer would like to feel.
For this Spring/Summer season, Hed Maynor delivered a collection that was mature and considered, placed outside the box of fashion and into the box of style – 'Temporary Import' was indeed that of commercial viability, a collection that is beautiful to see but also perfect to wear.
words : Jasmine Banbury 
images : Alexis Negrin