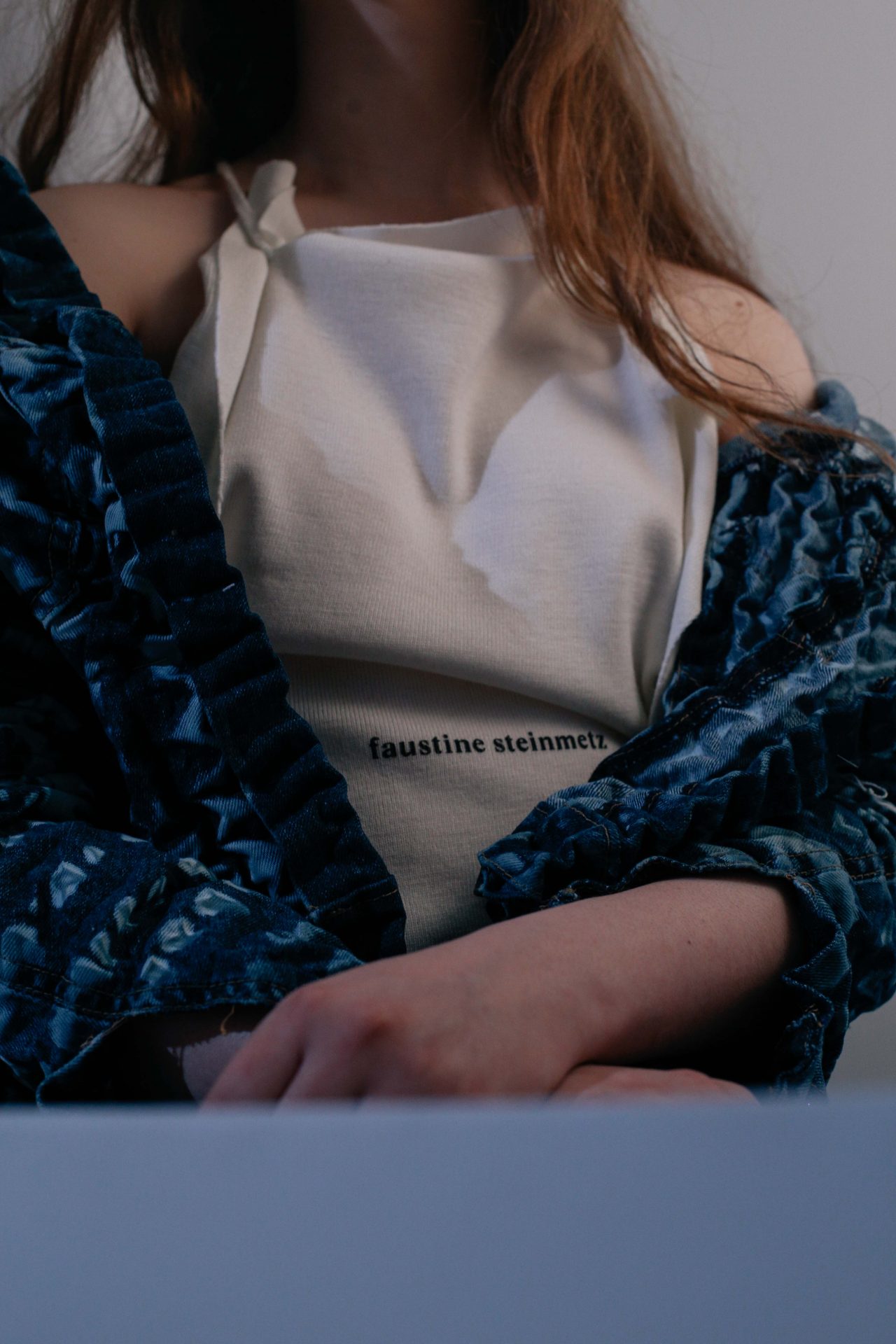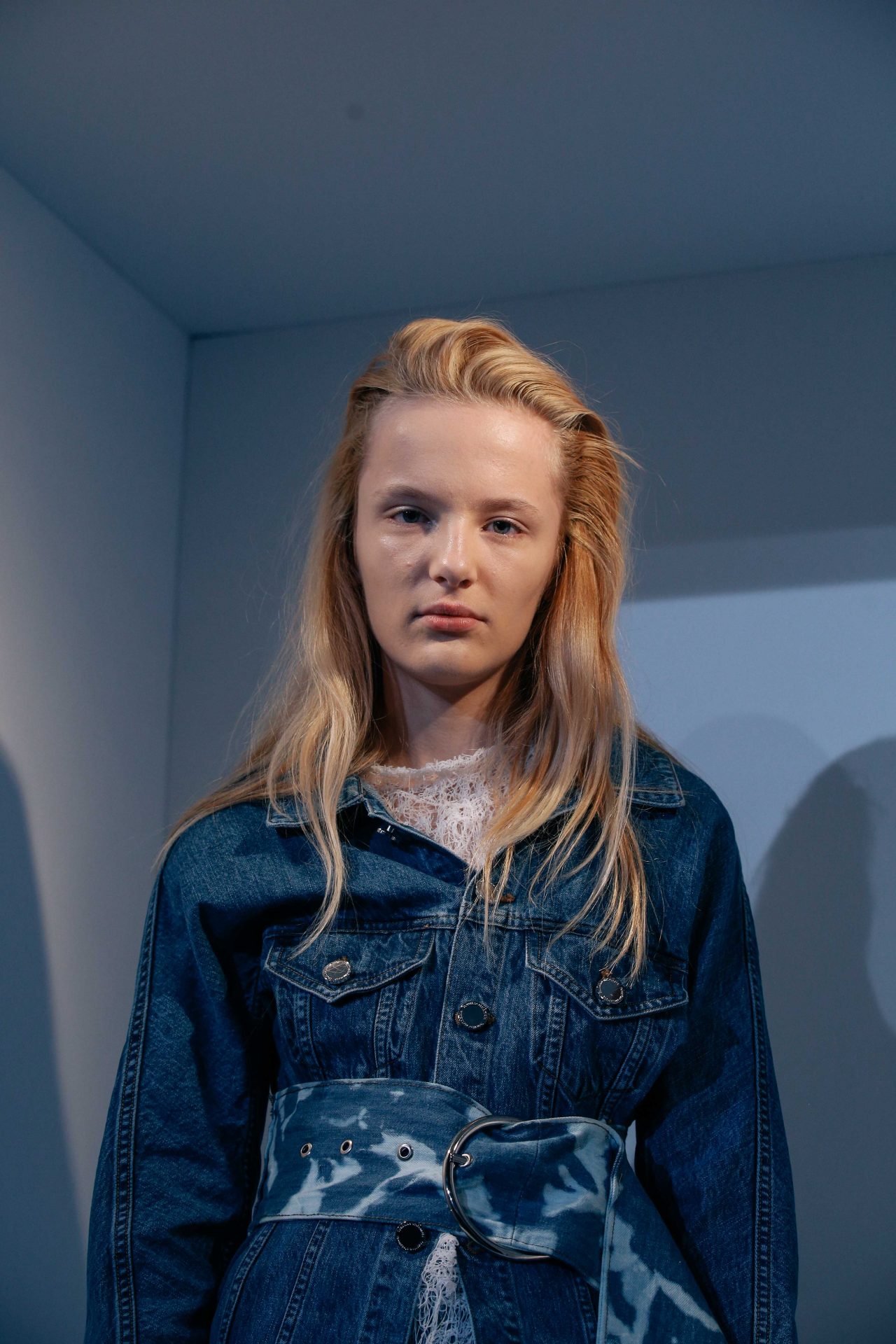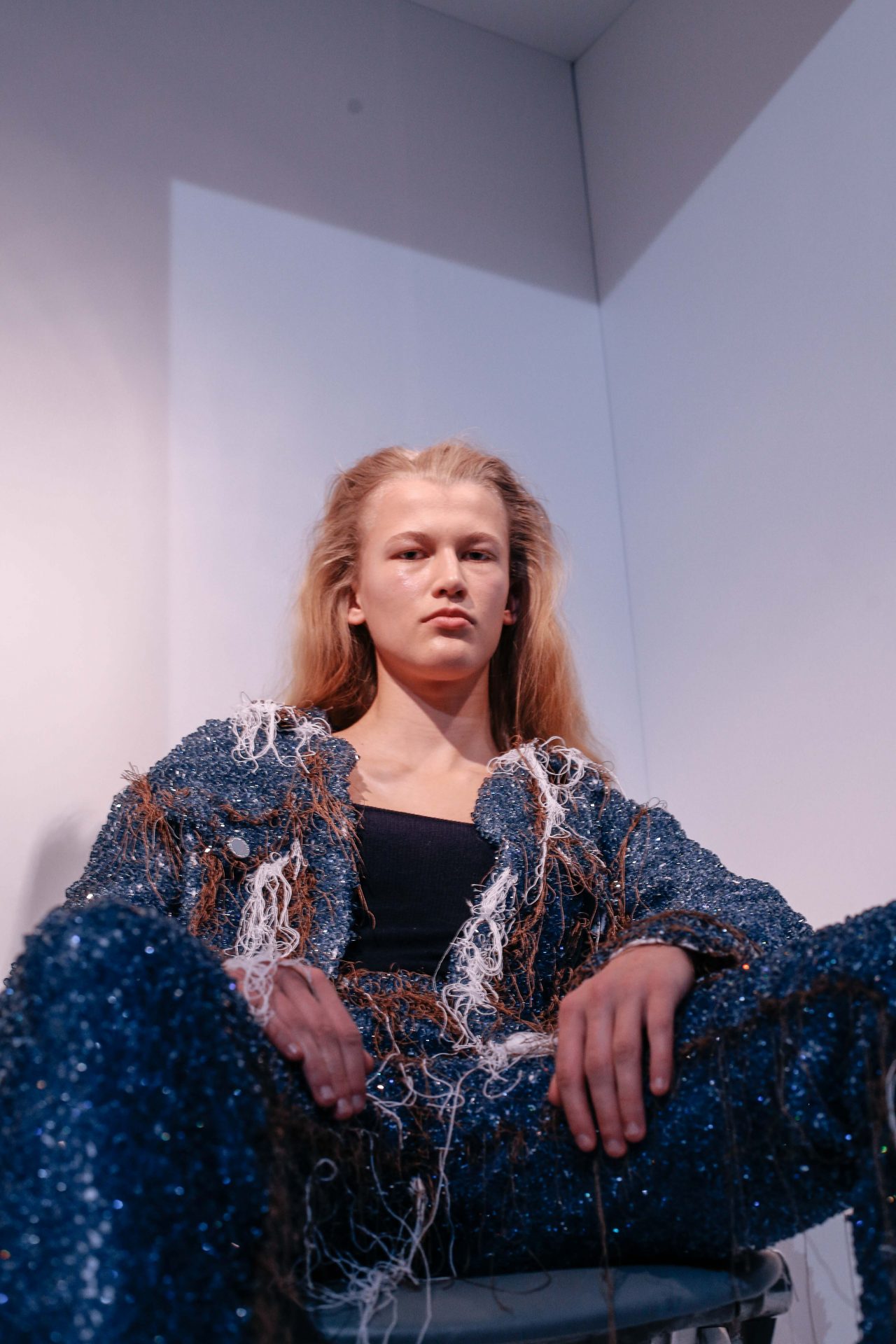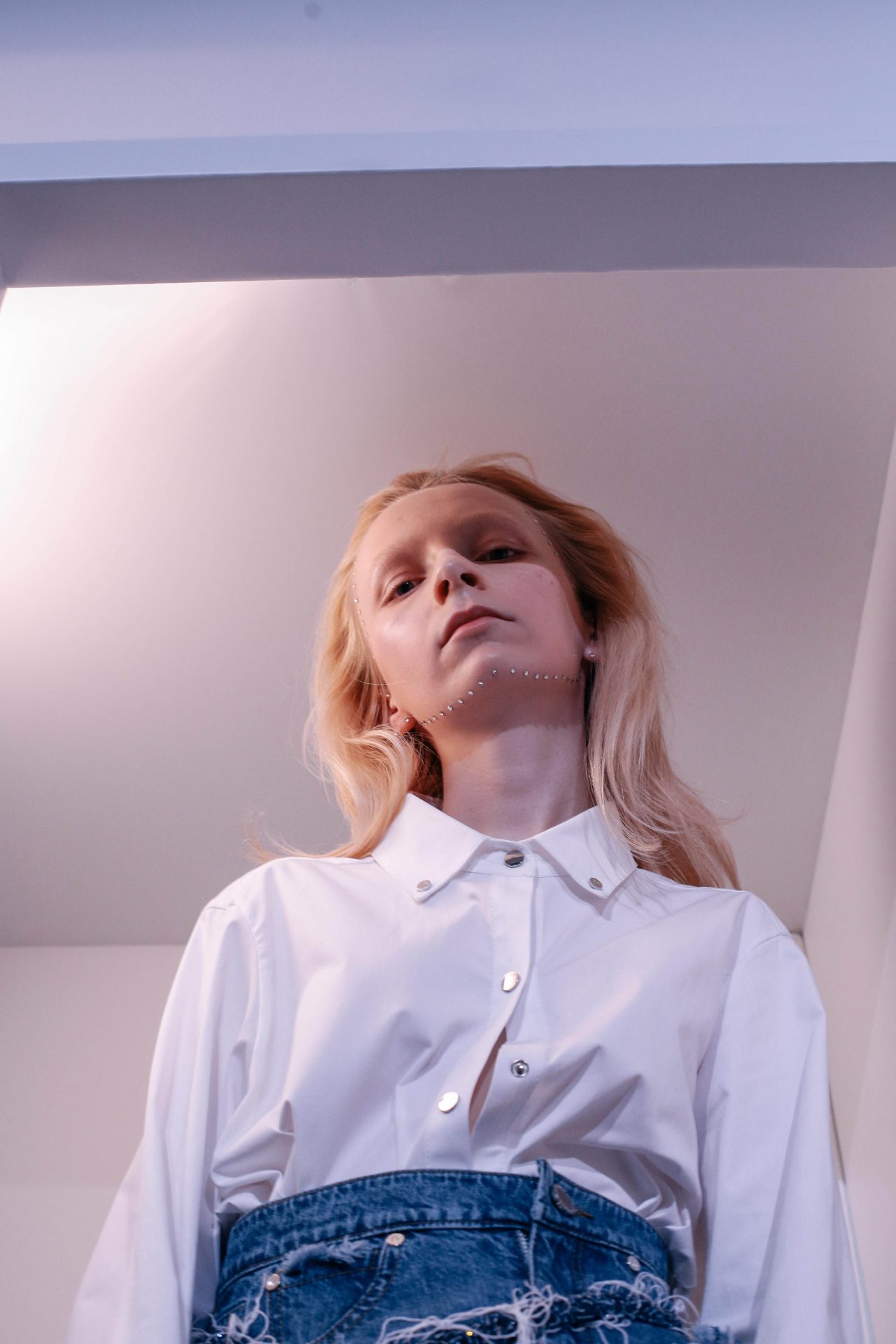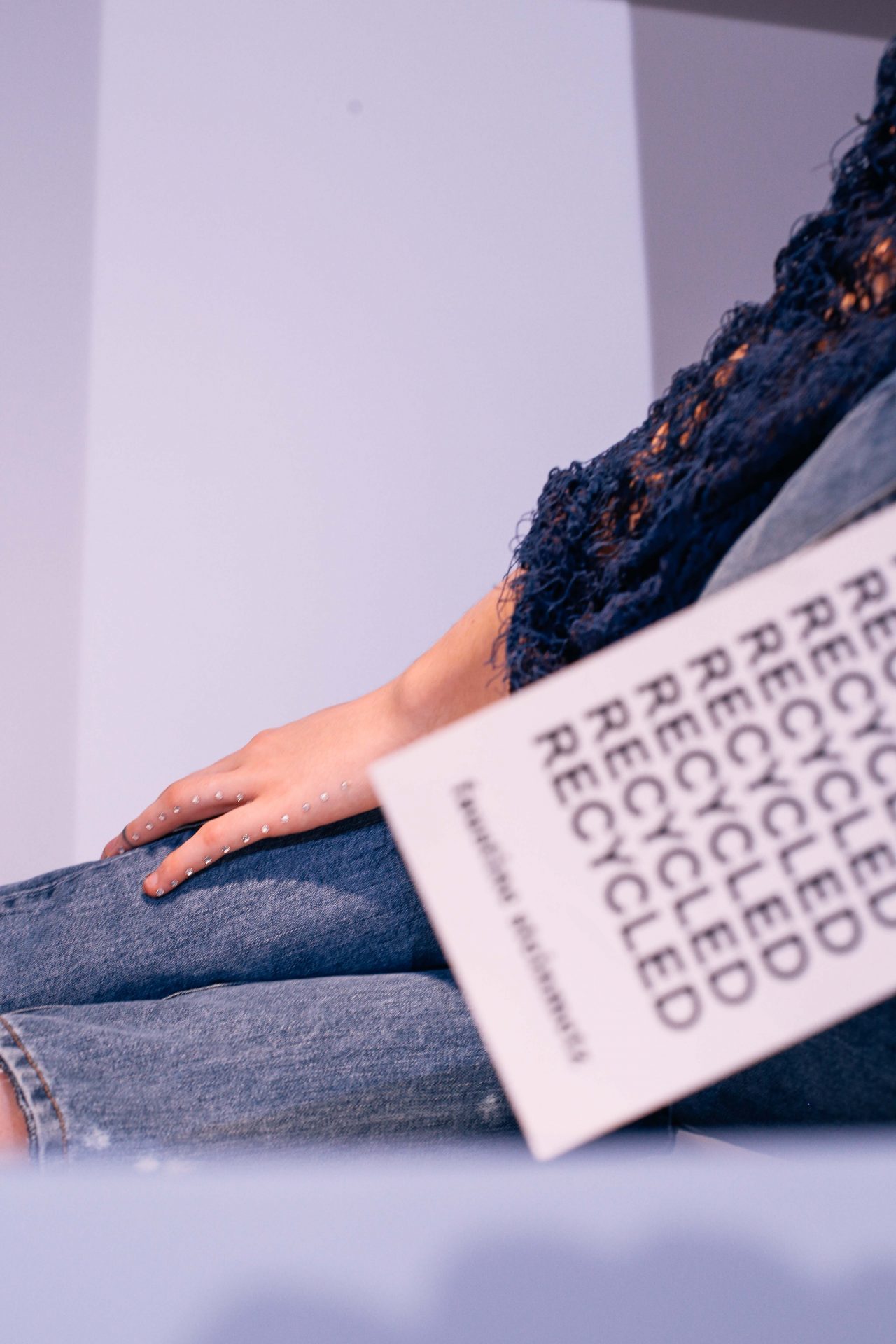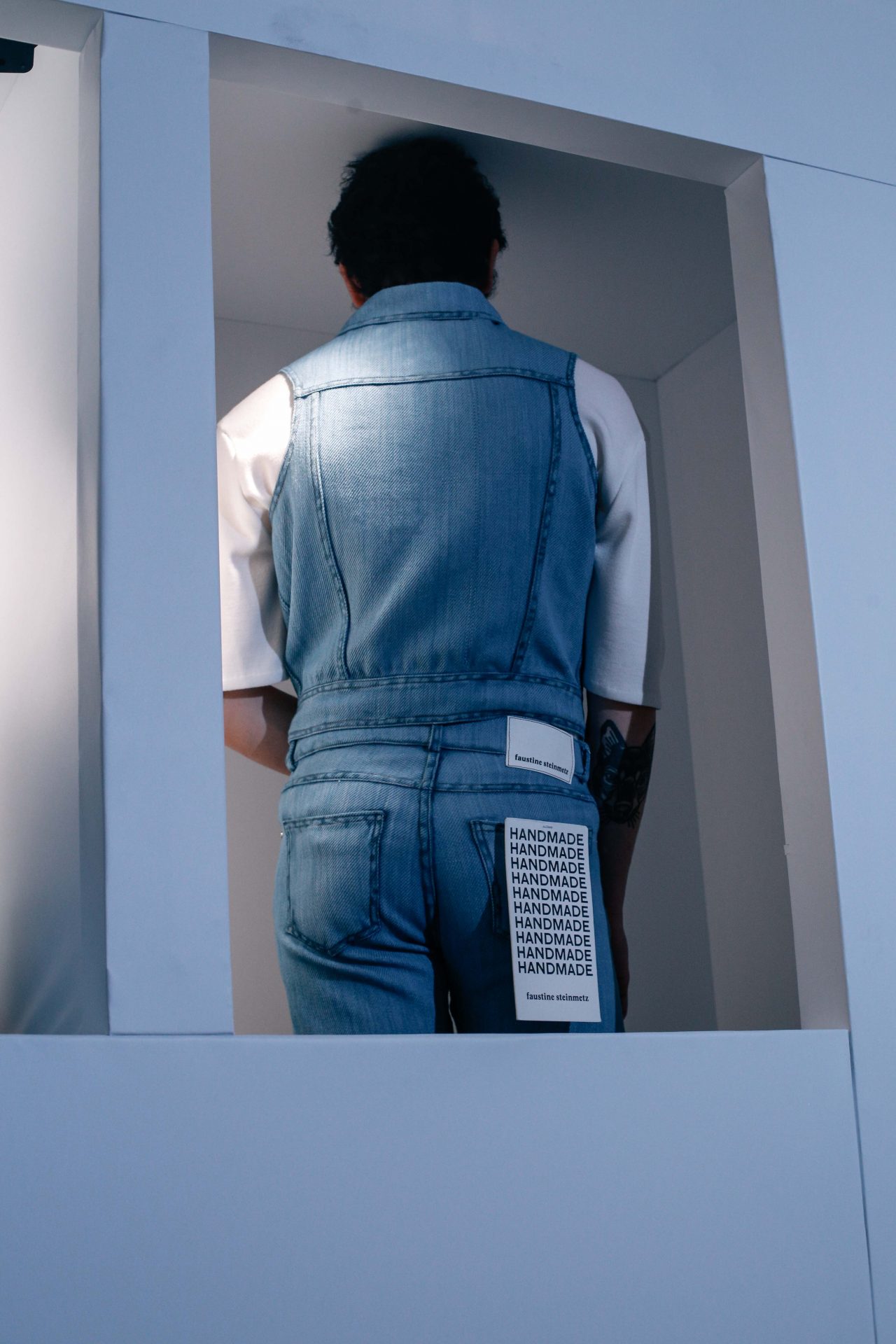 The Tanks at Tate Modern was a befitting location for Faustine Steinmetz's AW17 presentation, which took us on a guided tour through the recent history of denim, replete with jean related artefacts and mannequin-like models suspended in display cases.
Steinmetz has carved herself a niche, shunning fast-paced, trend-led collections for quietly evolving ones. Each season, she takes her signature denim jeans and reworks them to alchemic ends that often border on sculptural.
And for AW17, Steinmetz literally and metaphorically unpicked recent jean styles, stretching from Israel to Canada and 1992 to 2017. Each found garment (its origin and year charted on the wall next it) became a point of reference for that look, and helped form a narrative to the collection. A Diamanté encrusted pocket from a pair of jeans from Bogota, circa 2000, was the detail the Designer drew on for one look. From it, she created a two piece outfit made up of thousands of denim-coloured Swarovski gems and pulled thread, hand-stitched to extraordinary effect.
'Classic used denim' from Seattle inspired a suit of pulled denim, the white thread creating an organic pattern all over the fabric. A 'Denim Tuxedo' from Vancouver was reworked into playfully unisex denim overalls. The Designer played with retro tapered jean shapes and treatments like bleached denim, as well as contemporary oversize street-inspired puffers and branded tees. The collection felt both commercially viable and a little more grown up than past seasons – two pieces and suits and belted shirt dresses, all in denim, and reconstructed white shirts were paired with thread woven pointed courts.
The Designer has been making a stand against fast fashion since day one – everything is handmade and created here in UK and for this presentation, the Designer had each look accompanied by the details of how much thread and dye and man power went into the garment.

Steinmetz's 'exhibit' opened with the words 'no matter the gender, age or origin, there is one piece of clothing that everybody has had in their wardrobe at some point in their life.' And it's true, but the beauty in Steinmetz is her ability take something everyday, and make it truly cherishable.
Words by Rosie Higham-Stainton
Images by Ieva Lasmane