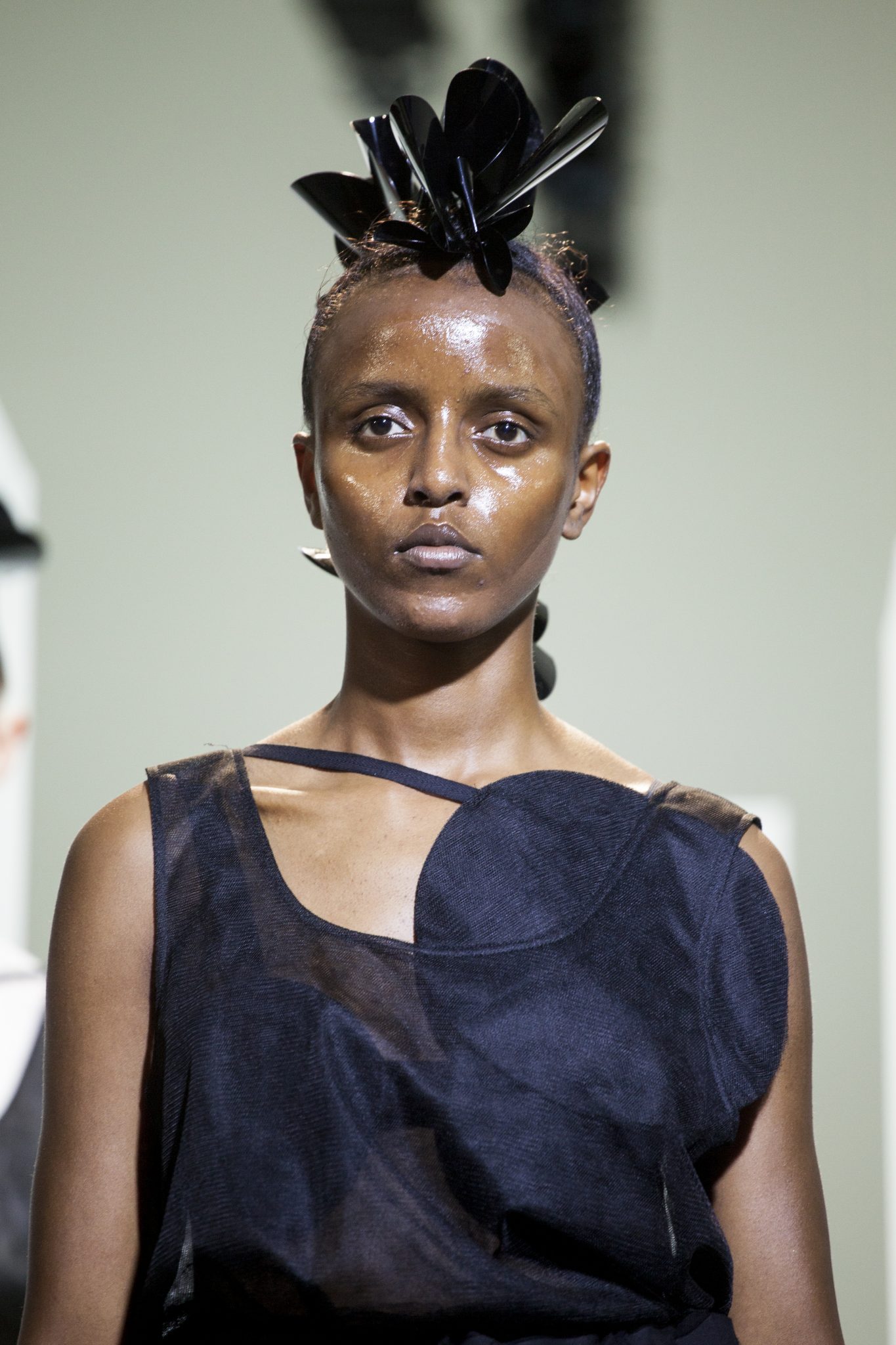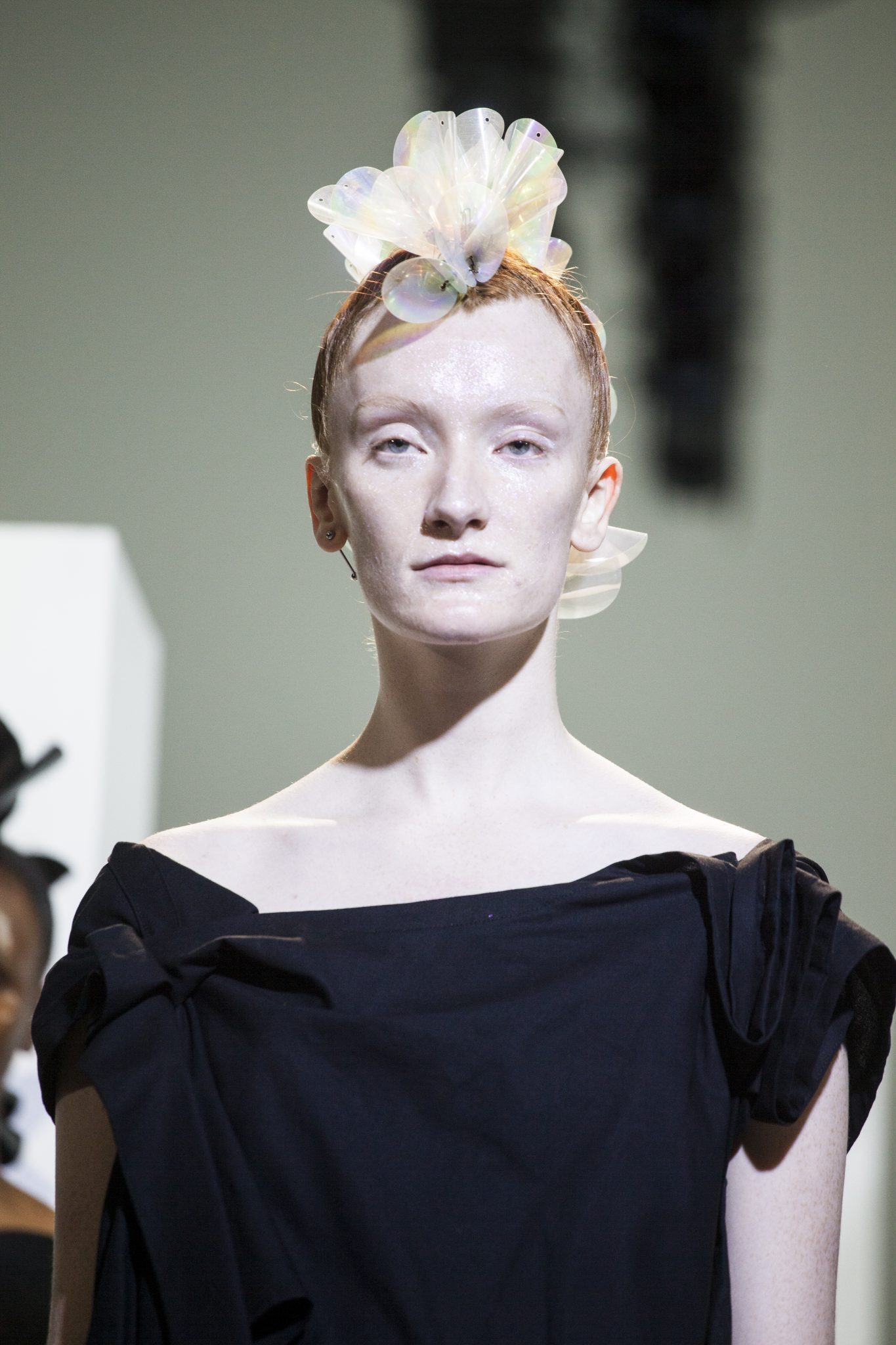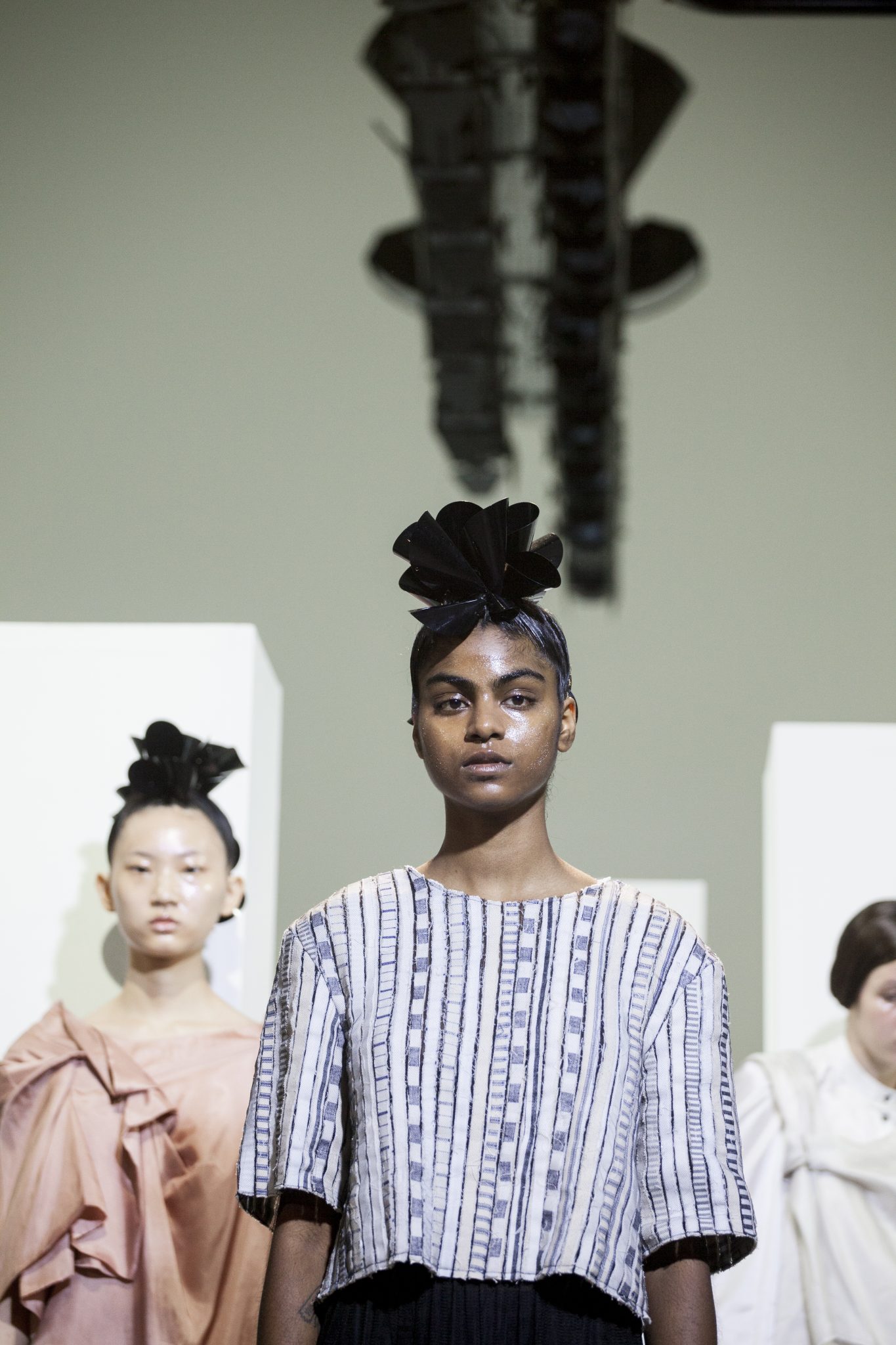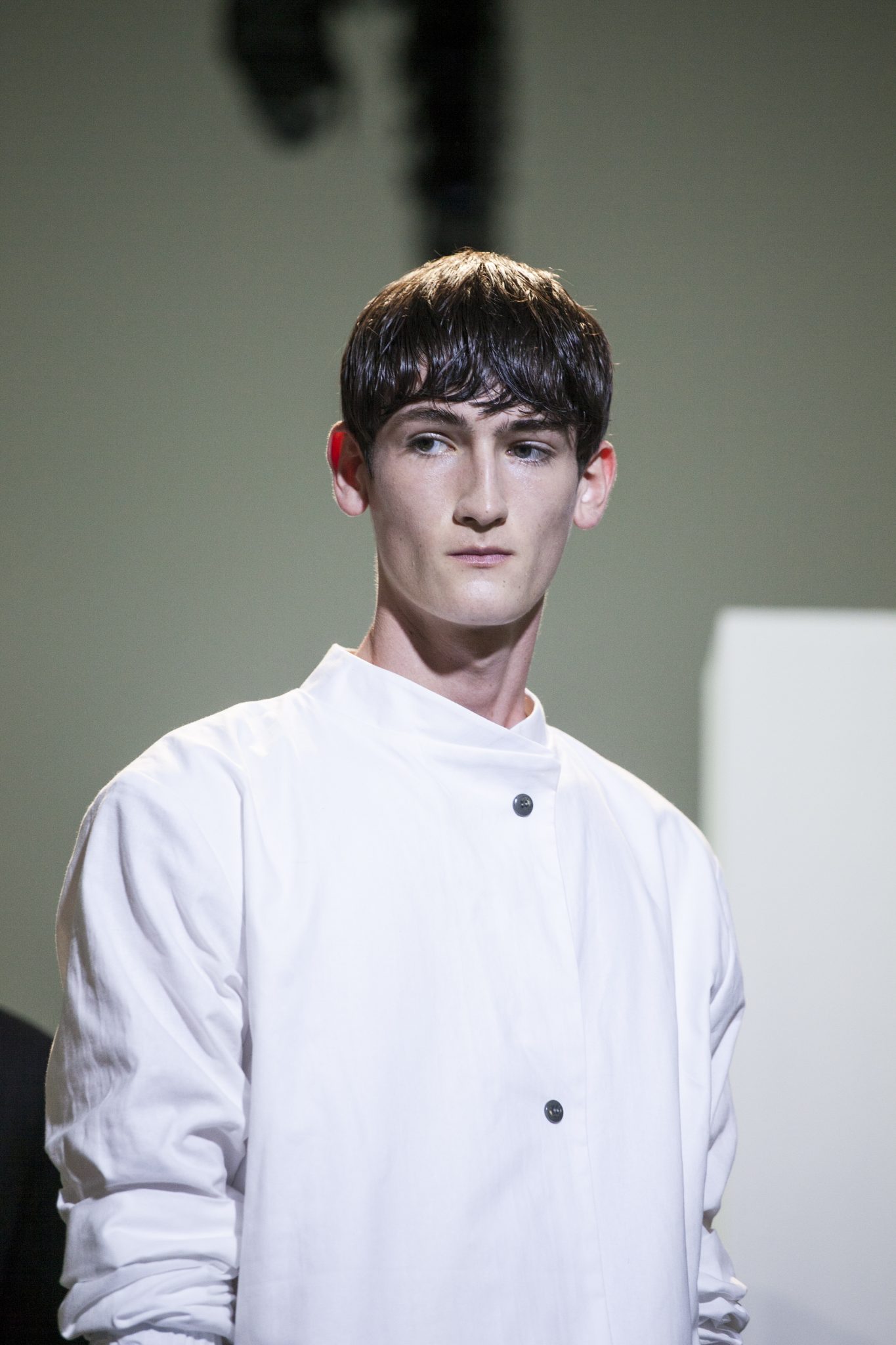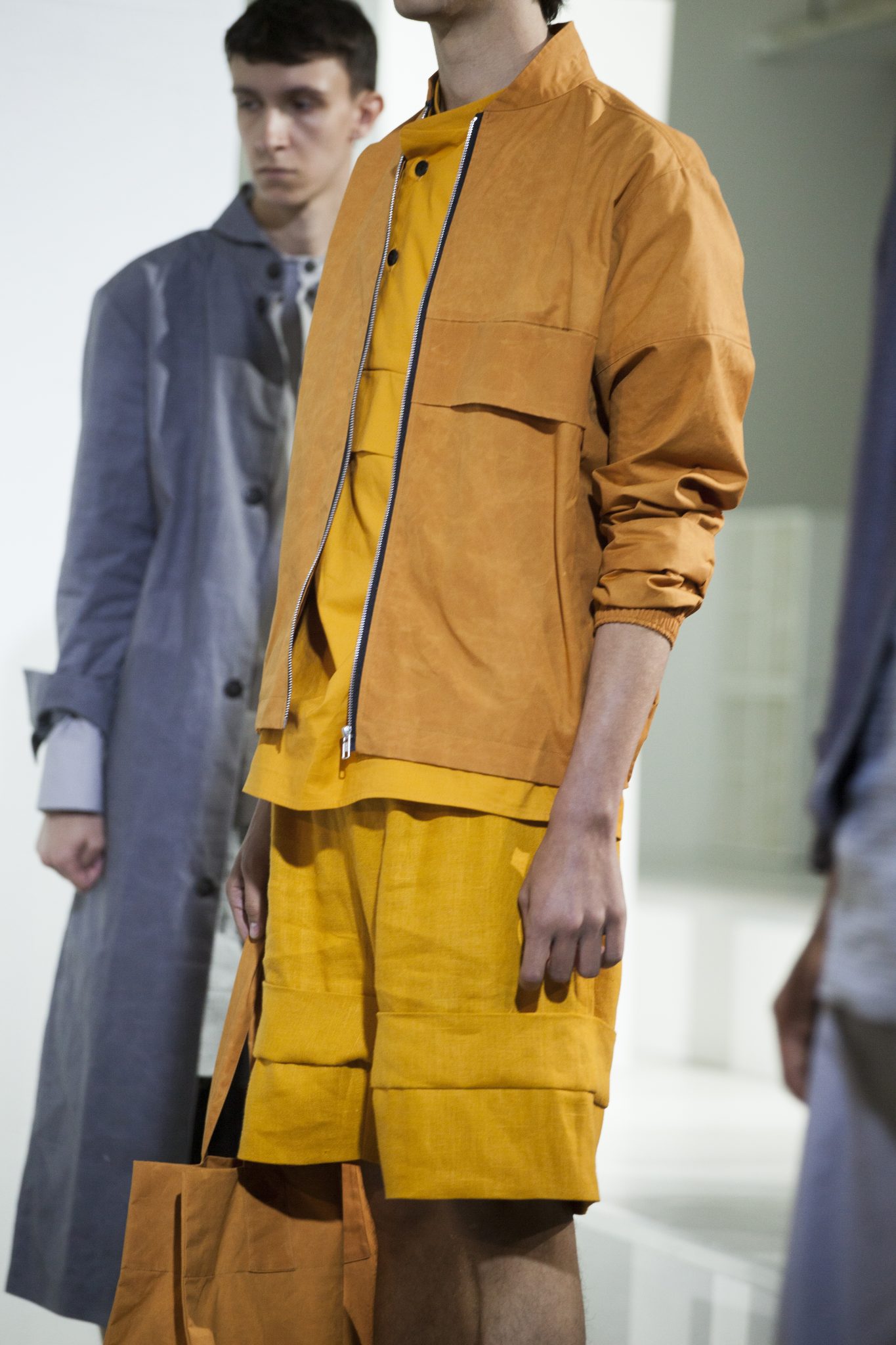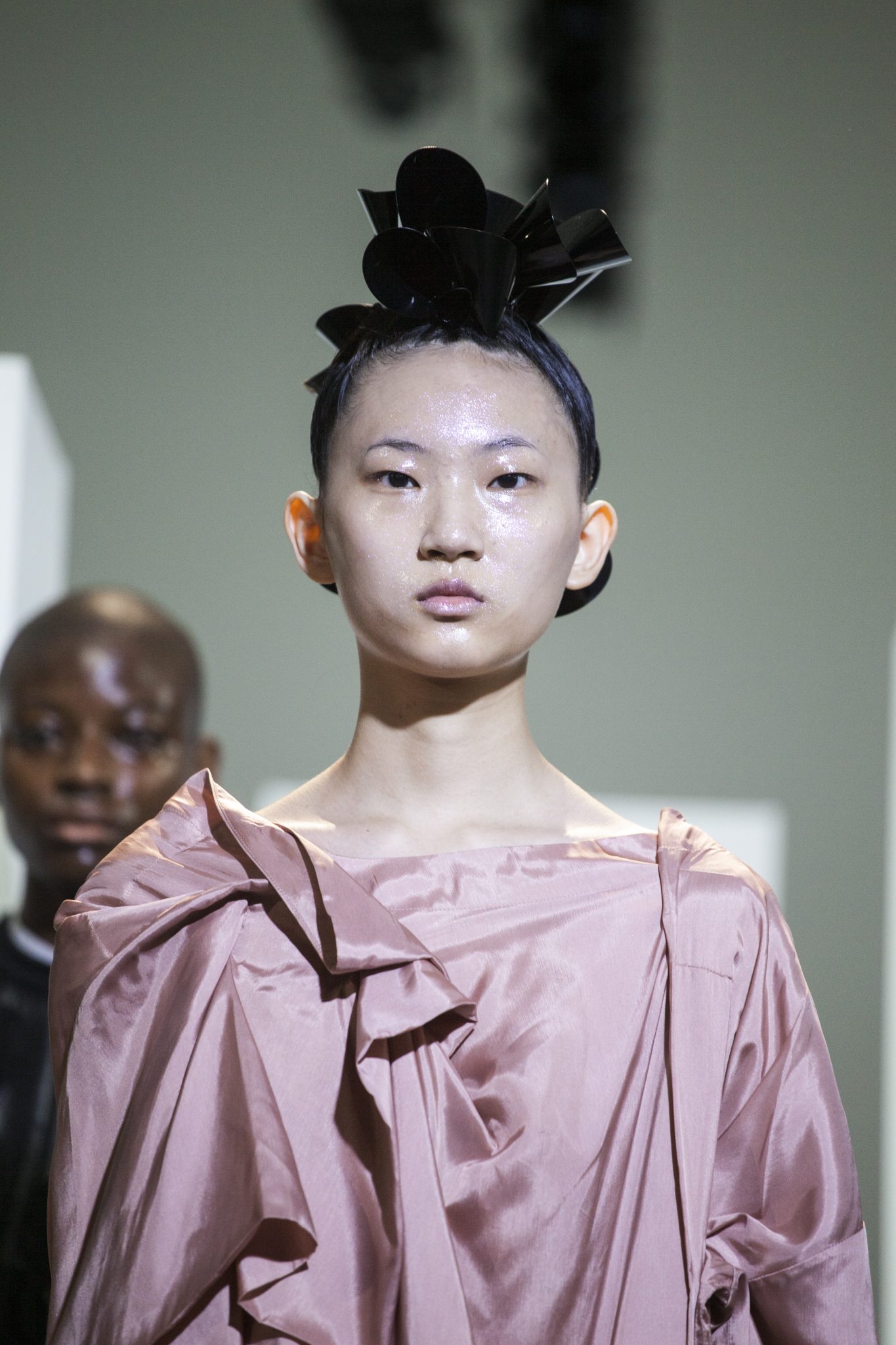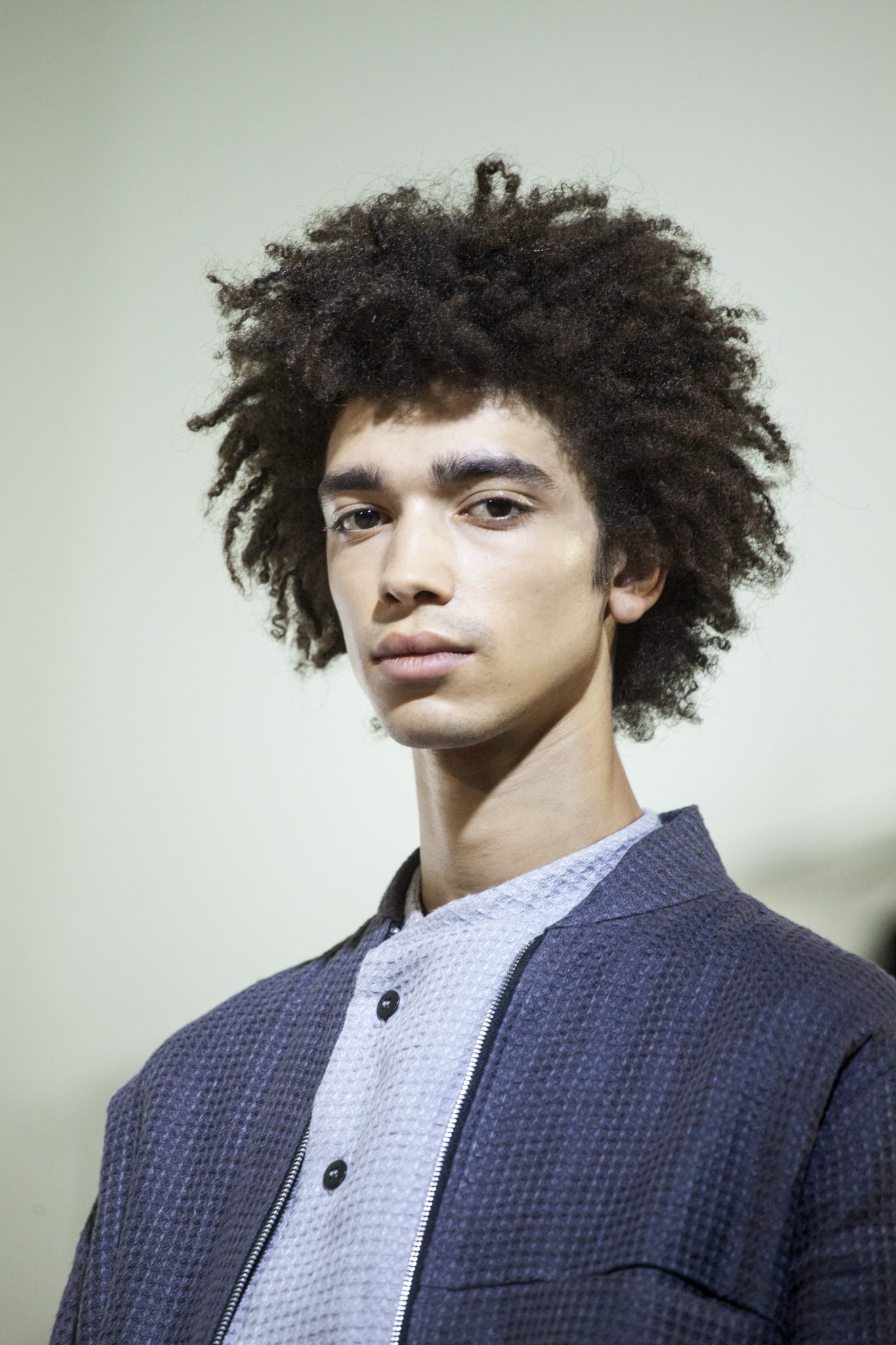 Phoebe English's latest presentation as part of British Fashion Council's NEWGEN programme saw a selection of menswear and womenswear that both complemented and juxtaposed each other; the press release listed pairs of contrasting descriptions. The two groups were separated,  feeling almost like two different presentations. The only continuing factor being the setting of multiple white pillars the models slowly moved around; that, and English's deconstructed aesthetic.
Menswear was minimal and functional, stripped of decoration bar the metal buttons on jackets and shirts. Outfits were tonal, injections of teal blue and mustard yellow amongst the prevailing monochrome. Workwear-inspired looks became more informal with rolled up sleeves and unbuttoned cuffs, sticking out at odd angles in contrast to the straight lines of the silhouette. Straight leg trousers and boxy shorts were paired with rounded shoulder jackets, with short standing collars that give a nod to the traditional Mao suit.
Acting as a foil to the utilitarian feel of the menswear, English's womenswear was decidedly more feminine – the two sets seem to emphasise the traditional stereotypes of their gender, very little connecting their content. Dresses and tops had the thrown on, loosely draped silhouette that English is best known for, rendered in opaque linens and shiny tulles – though not as much as the wet-look circles painted on the models' faces. Circles were also a motif in the clothes, bold against sheer, perfectly formed compared to the chaos of the folds of fabric. The hair was unusual, plastic petals bursting down French plaits.
Although English allows us to pick and choose from the whole collection – 'take either, to wear, as you wish', as the press release states – she would have had a stronger show had she presented separately, or at least brought an element of each set into the other, to make it just that bit more coherent.
Words: Alison Black
Images: Georgia Sillitoe