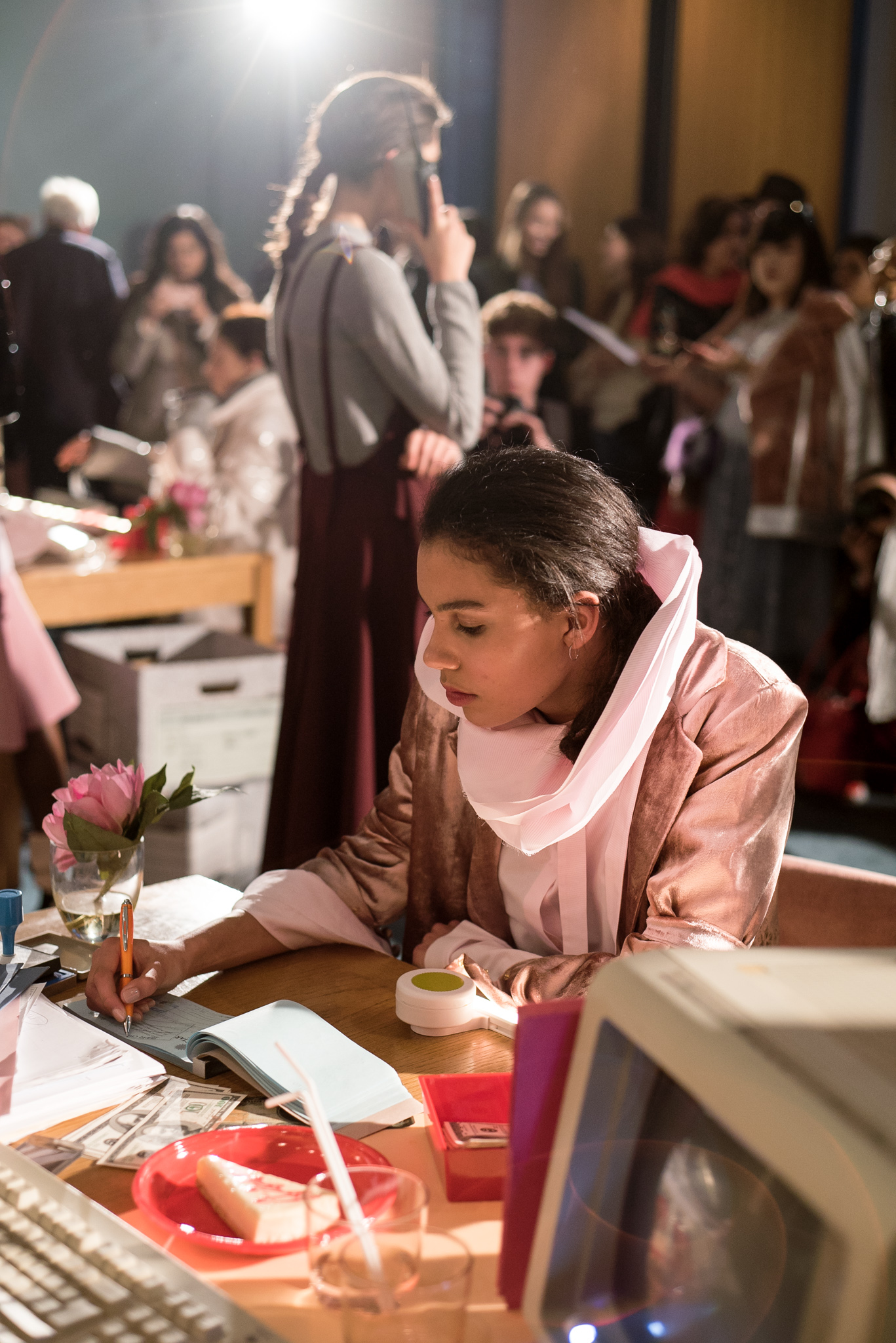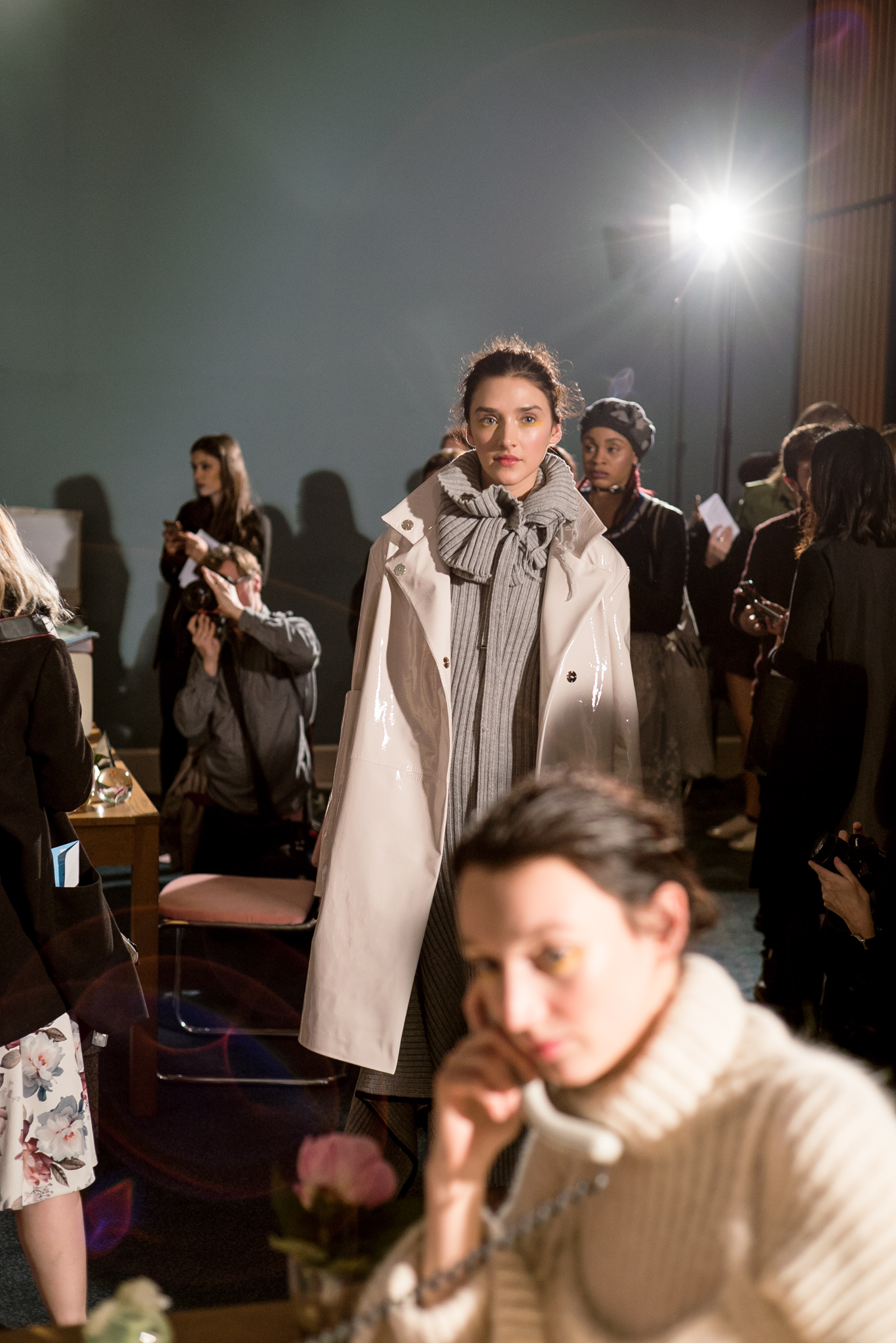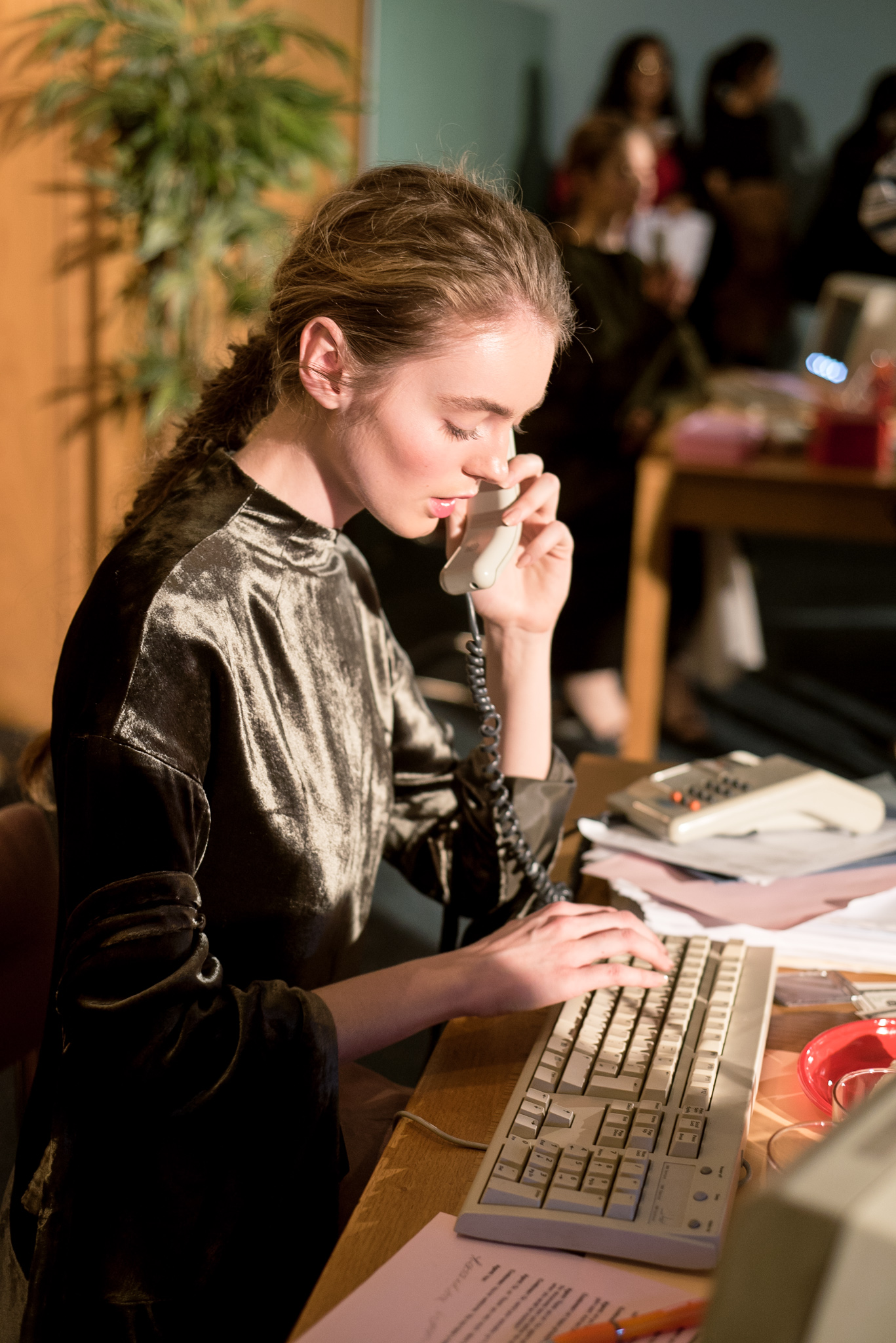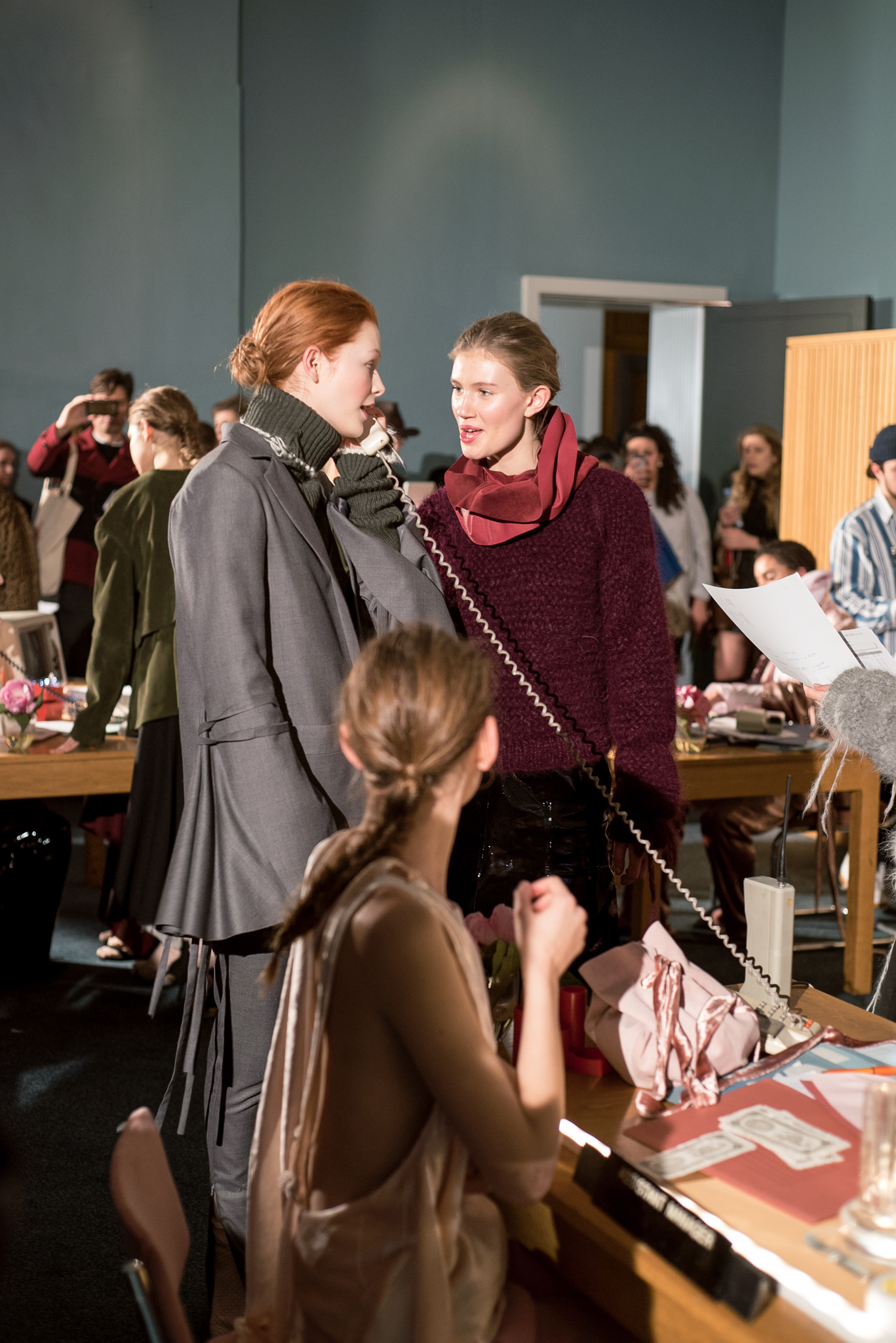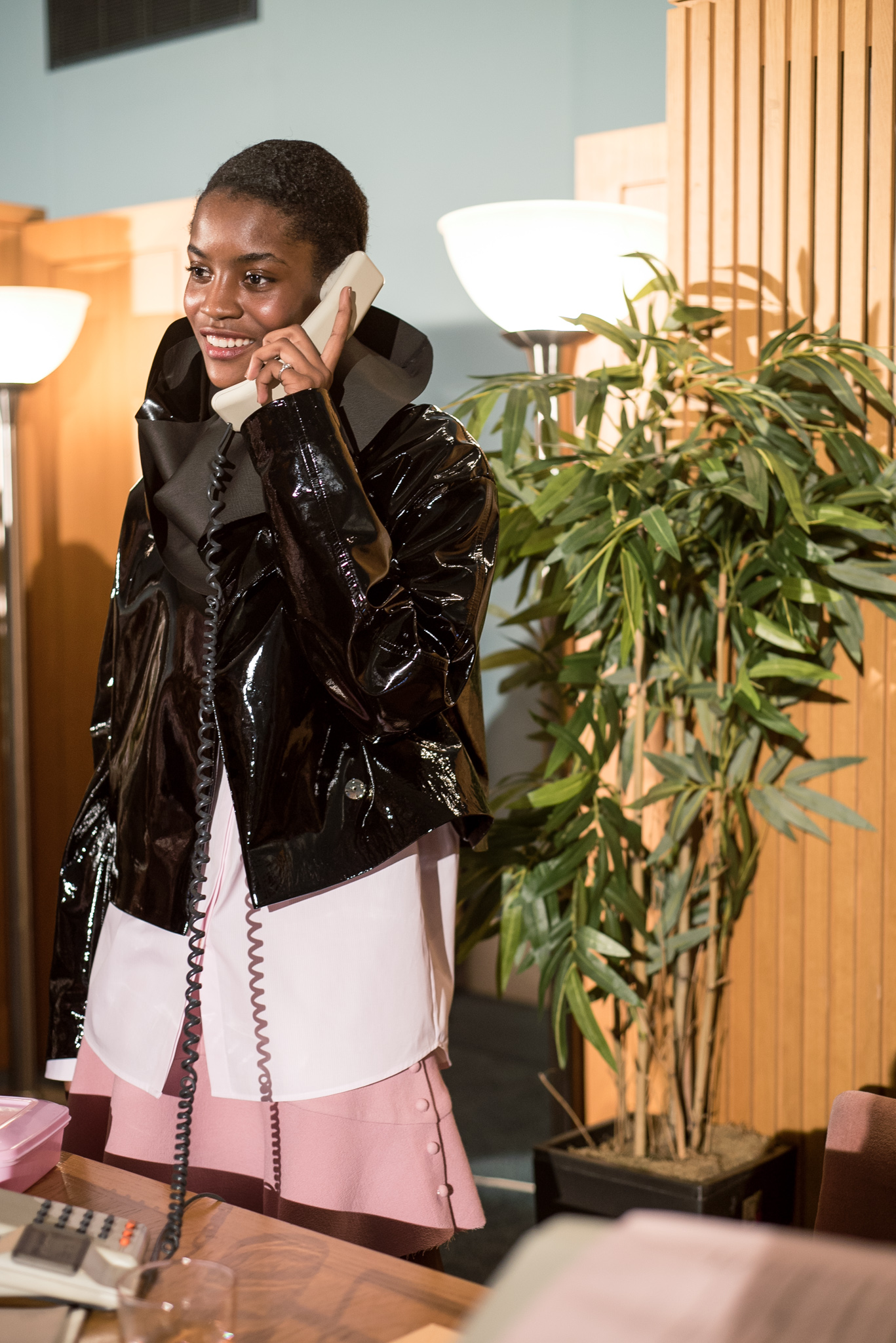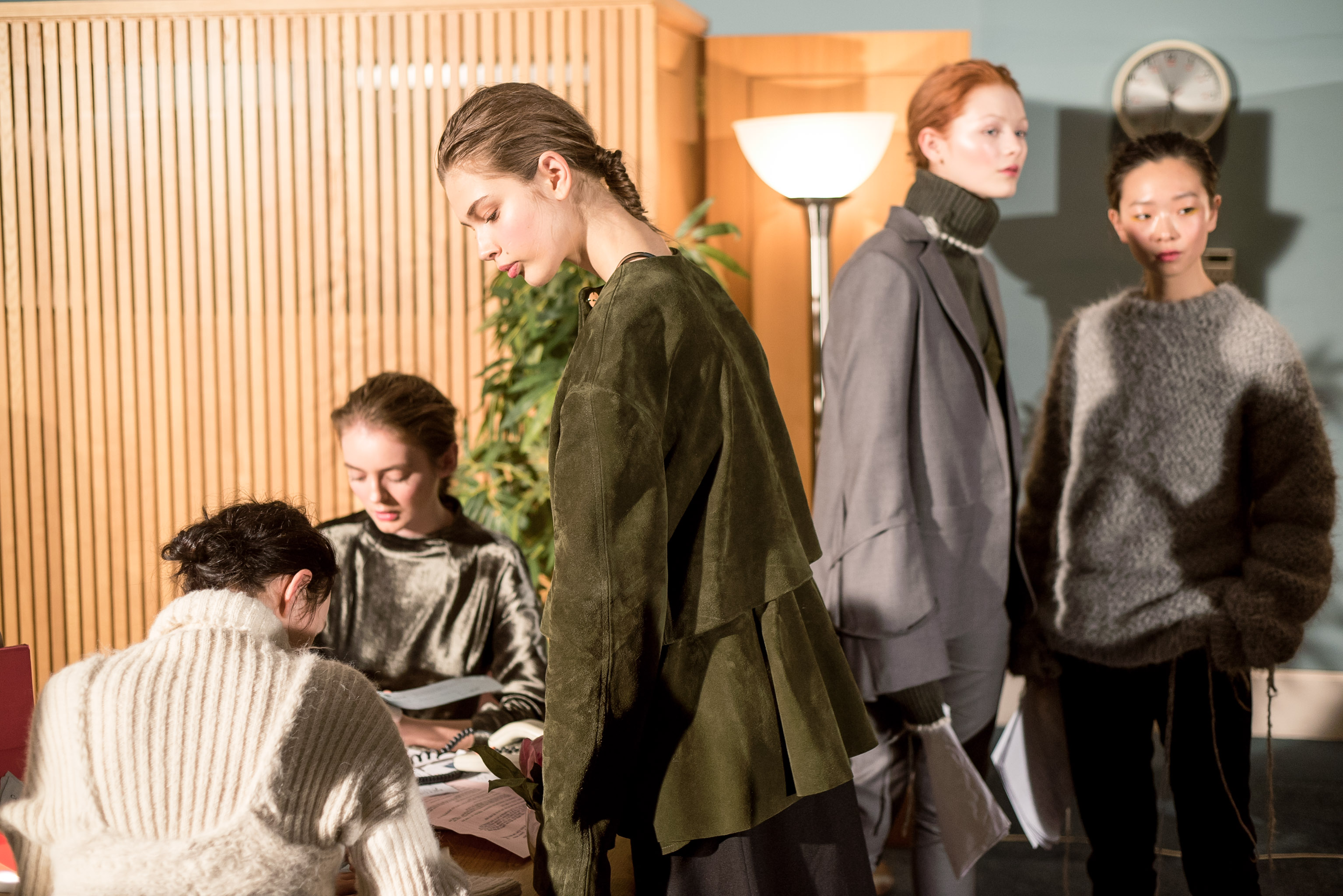 High necked ruffled collars, oversized long cuffs and a asymmetrical hems, Miló Maria exceptionally transforms The River Room, Kings College London into a bank circa 1970s. The presentation showcased contradictions of design, colour and texture, but despite the difference of the fabrics, it was evident that the collection embarked on its creative journey by expressing women's status within the workplace.  A fashionable office style which combines casual and creative, for a chic work-appropriate look derived from the Victoriana period.
Miló Maria's first feature of knitwear enhanced a new approach to offsetting knits against leather to create a conflicting sultry edge. The paradoxes continue where the theme of sophistication was displayed through the patent leather jackets and use of contrasting textures and colours; long pile velvets in pink, black and green balanced by suedes in burgundy, green, pink and white cotton shirts accompanied by pink stripes.
Collectively the designs also reflect fetish influences with ribbons and ties seen as straps and wrapped around velvet cuffs. The motivation behind the theme evidently shows that Miló Maria is stamping her mark in the fashion world and she has most certainly showed this by adding the hint of femme fatale with her new direction.
Words by Dayna Dibua
Images by Andrew Gough